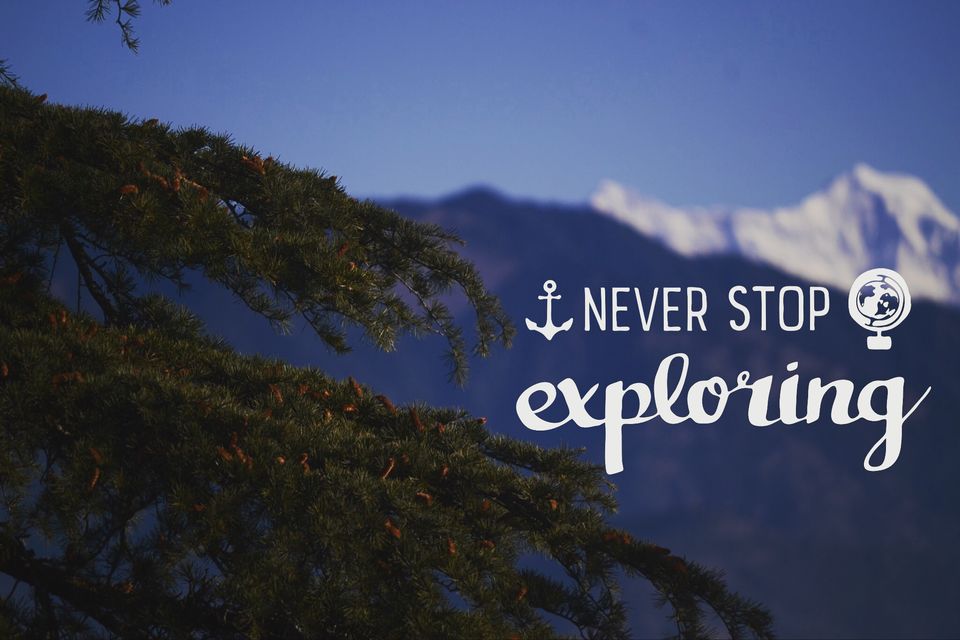 All I needed was a break, where I can find some inner peace and hide myself in the lap of nature. Hence after checking with all prospective friends/trip partners I decided to go on my own. It was not as if I have not done solo trips in the past, but the thought of travelling in north India always scares me. So I decided to visit a place which was bit familiar to me but with faint memories. Mussorie has quick connectivity and with easy access from Delhi it was my immediate choice. Also since I have many connections who stay in Dehradun, it was relatively easier to convince family.
Since the trip objective was to just relax,it was obvious that I have to find a hotel which is rated high for location and is not a regular crowded one.
I was indeed lucky for my hotel choice. I chose Dunsvirk Court which is located right at top of the hill and one can enjoy splendid valley and hill view from the hotel room itself.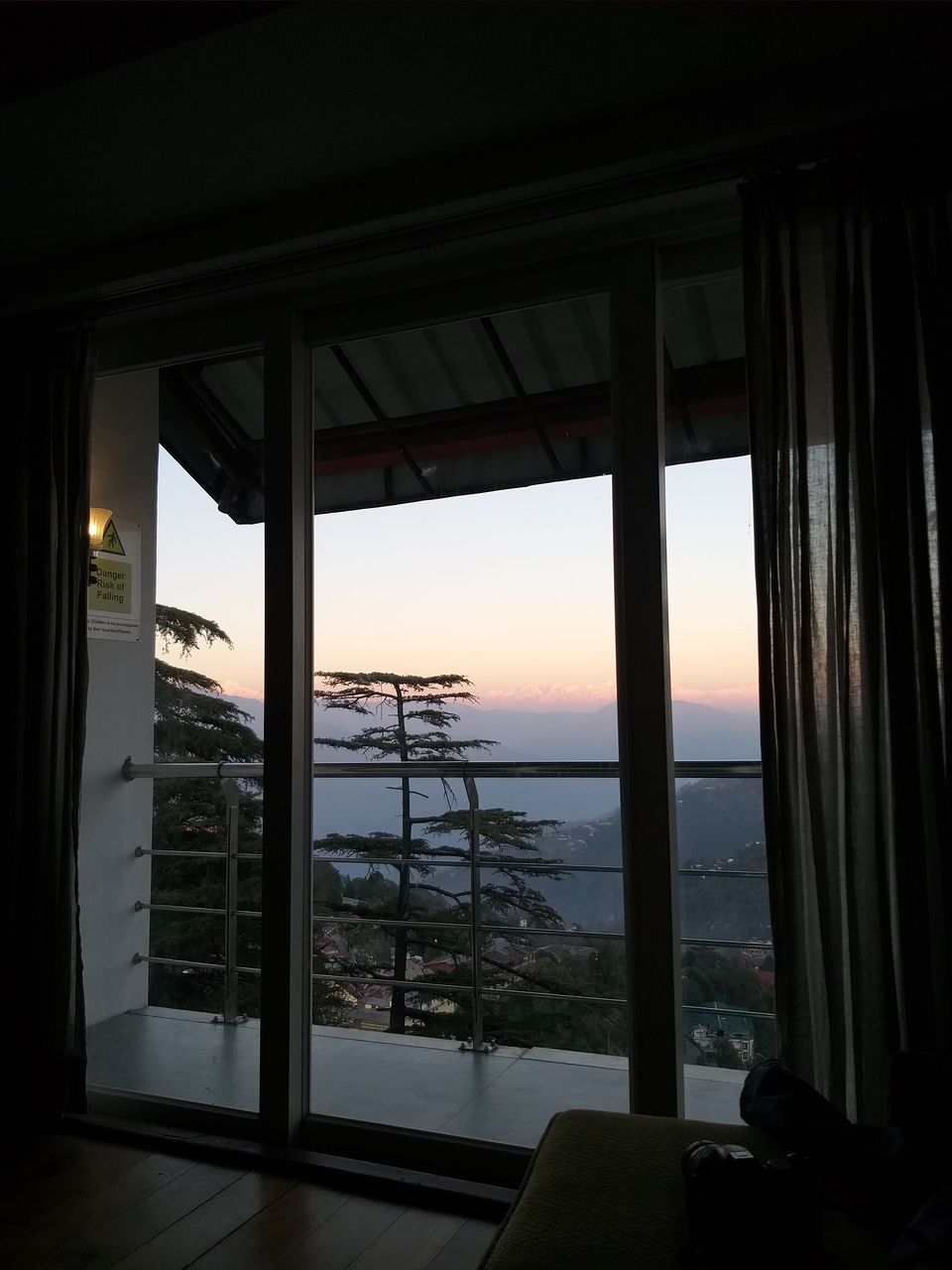 Day-1 I reached hotel late afternoon and after getting my room it was almost impossible to move away from such a view & comfort of sitting in balcony with a cup of coffee.I played my favorite music, took my camera to click perfect sunset and ordered food. Perfect ending of a lazy day.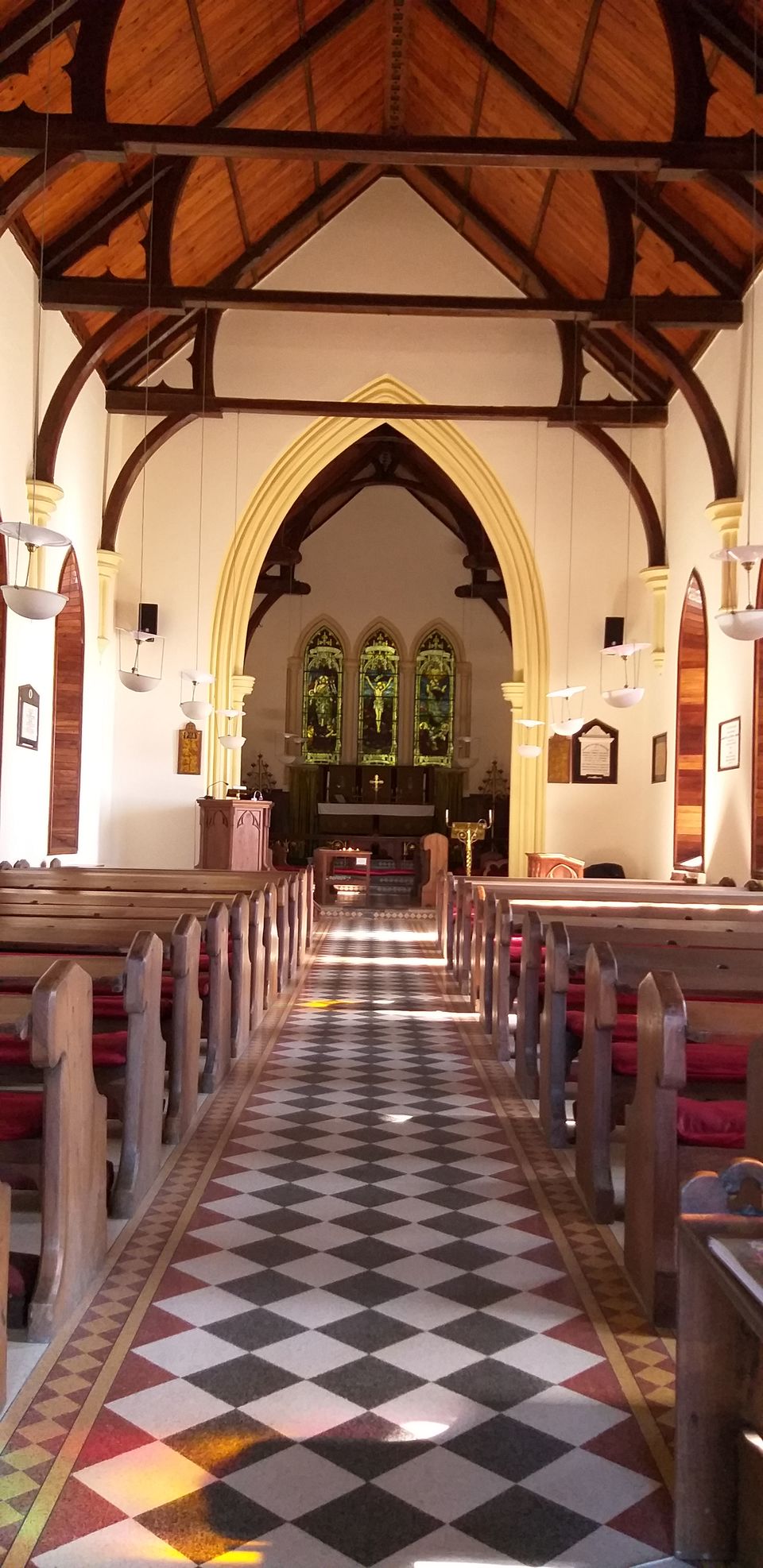 Day-2 Agenda was very clear, I have to visit Landour & have waffle at Char Dukan. From Day-1 I started collecting information about how to visit Landour from Mall road and apparently was bit shocked to hear cab prices offered by my hotel.Thankfully one of the drivers of the hotel shuttle told me that it is at a walking distance and I dont need a cab to reach Landour, however to reach Char Dukan you can board a cab from Picture Palace which will charge not more than 300 Rs. So after walking for almost 4kms I reach Picture Palace and as instructed by my driver I got a cab for drop. Driver was very entertaining and he showed me Ruskin Bond's residence on the way to Char Dukan. Char Dukan is basically famous for 4 shops selling fast food like Maggi, Waffle & Pancakes and Cafe Ivy & a Church. From Char Dukan one can take a walk to Lal Tibba which also offers mesmerising views of the valley. After having a mini meal & offering my prayers at Church. I took a drop to Picture Palace and walked backwards towards my hotel. The entire walking part was an experience, you get familiar with city routes, shop wherever you want and eat local on the go. Locals were helpful and help me navigating my way.
On my third & last day I wanted to visit Dhanaulti but was disappointed to hear that local tempo traveller was not operational due to off season and cabs were charging a bomb. So I decided to climb downhill from my hotel and walked towards cable car spot where I took a cable car for 125 Rs to reach Gun Hill. Over there to add some fun I got myself clicked had a brief conversation with the photo wale Bhaiya and returned back to Mall road. Since I had lot of time at hand, I visited a cafe and enjoyed my coffee while reading a book .
Though this trip was not an ideal because of multiple reasons but it gave me confidence to travel on my own even in North India. Few tips to travel like a Pro:-
-Do carry comfortable shoes, as you might need to walk a lot.
-Always carry some snacks & water bottle in your bag so that you should not feel tired.
-Give a damn to all the people who will look at you, as if you are an alien walking on the streets all alone. Strongly suggest use of headphones.
-Be cautious never unveil your hotel details to anyone. You can give them fake hotel name. May be use the most luxury hotel name of the region:)
-Never make an itinerary, just go with the flow.
Love travelling but often discards your plan because you fail to get a company, Travel Solo! It's an experience in itself and also strengthen your mind & soul. Need suggestions for your next solo trip, do drop me a message.