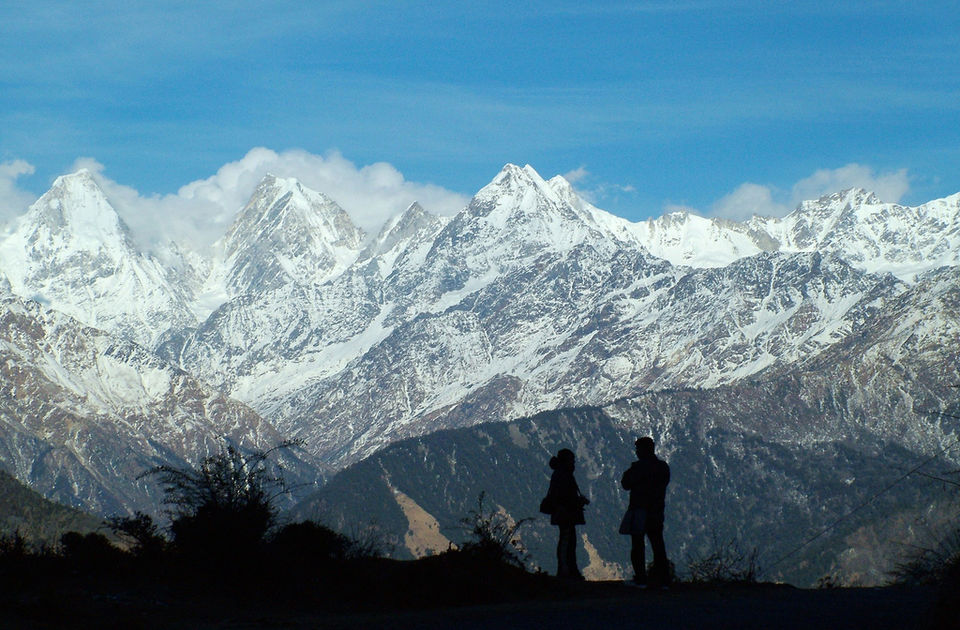 The abode of gods, the land of myths, and mysteries-Uttarakhand is an adventurer's paradise. The mighty mountains of the state have treasures hidden deep within them. From river rafting spots, treks, myths and ski experiences, a perfectly mapped trip to Uttarakhand can take your traveller soul a long way. With dense forests, tall peaks, and meagre populations, Uttarakhand's interiors are just right to experience untouched beauty and solitude. For your next vacation, dare to be different and stay away from the invading hordes of big-city-weary vacationers. We give you the top 3 untouched places in Uttarakhand where you can gain varied adventurous experiences and carouse in the Kumaon beauty.
An unspoilt oasis in the Rudrapryag district of Uttarakhand, Pokhri is a spectacular spot for a unique vacation. Located only 10 hours away from Delhi, the road as you approach Pokhri quickly levitates you above the beautiful Alaknanda Valley. The drive from here offers majestic views of thick forests laden with pines and oaks overlooking Himalayas standing tall on the other side. This is a special experience in itself, so ditch your sleep, and witness the beauty!
What You Can Do
A few meters short of Pokhri, lies Guniyal village which is home to warm and cozy home stay Birdsong and Beyond. You can also simply reach the village and stay in one of the local home-stays. Enjoy the warmth of the villagers and have typical Pokhri home-cooked food. By day, enjoy the simple village life, and by night, marvel at the clear sky blanketed with a million stars.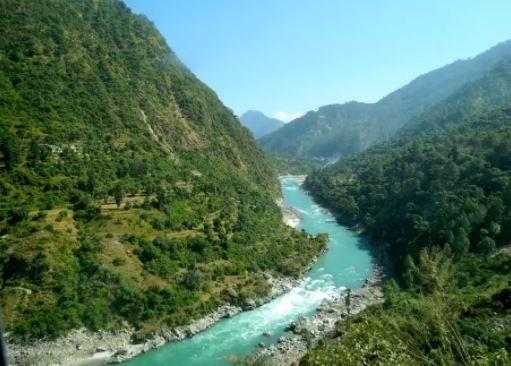 Mori, a valley in the district Uttarkashi is located around the meandering river of Tons. Located about 11 hours from Delhi, the valley has a lot to offer; you can swim in the deep pools of the river, relax lazily along its banks, or bike through a boulevard of mimosas and pine-trees. Myth says that the river was formed by the tears of the demoness Supranakha (from Ramayan) and thus, although the waters may look calm, they are actually quite dangerous and unpredictable.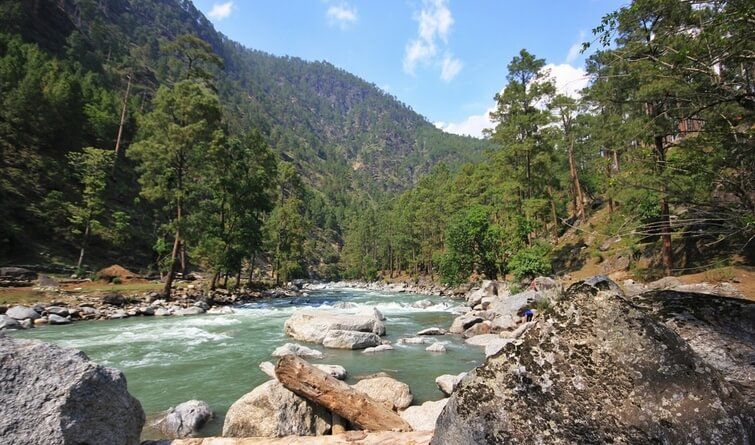 Auli, located in the Chamoli district of Uttarakhand is India's best natural ski-site and is often referred to as the St. Moritz of India. A rather small area of about 7km , Auli makes up for its limited space with its elevation of 10,500ft that offers a majestic view of the Himalayas. This ski site will lure you in with its fluffy peaks wrapped in soft-powdery snow. Located only 13 hours from Delhi, the best time to ski here is January to March when the snow is thick and the weather, icy cold.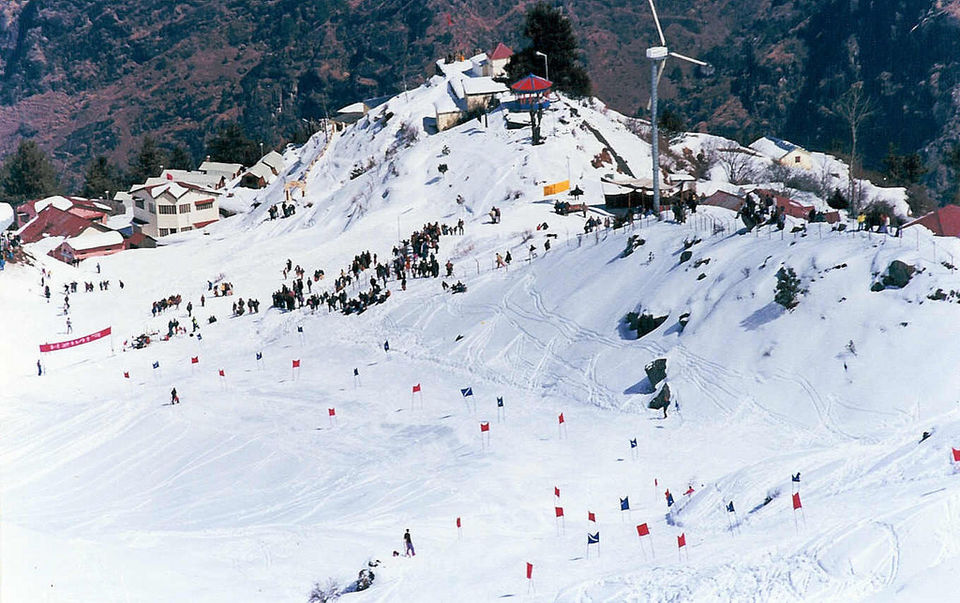 Pokhri is paradise for those who love to experience a place by walking on foot. There are several walks around the village that can easily be done by beginners as well. These walks lead you up to remote temples that are rich in legends and myths. Walks around Pokhri are main attractions of the town which can be done easily by beginners. Kartik Swamy Temple, which is about a 2 hours trek is said to have been the abode of Parvati and Ganesh once upon a time. The route is picturesque with views of rolling hills and farms going around the alley. The Dudhkam Devi Temple walk is an easier one, which will gift you breath-taking views of Chaukhamba, Kedarnath, Nanda Devi and the Haathi-Ghodi peaks.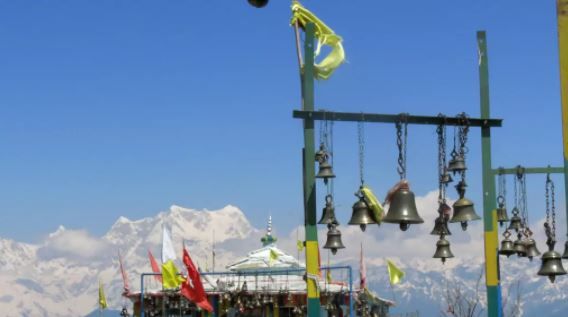 Here, you can see a panoramic view of the Mandakini and Alaknanada valleys. You can also opt for the Nagnath and Chandnikhal walk that are only a short walk away from Guniyal. In the month of March, July and August, these paths are carpeted in colourful flowers and make it a sight to behold.
What You Can Do
In order to get the best experience from what the valley has to offer, you can book a tent at the camps of Tons river through the various agencies that operate there. The river serves as a base for several adventure activities like river rafting, rock climbing, kayaking, Burma-bridge, rappelling, nature walks, birding watching, mountain biking, cliff jumping, team games, and star gazing. With just one trip to Mori, you can satiate all your thirst for adventure and the satisfaction will last you a lifetime! A truly ideal destination to go solo, with your family or with your friends- You are bound to have the time of your life. Some adventure companies whose packages you can choose from are Himalayan Adventure, Aquaterra Adventures , Visit Uttarakhand, and Himalayan Runner Rivers.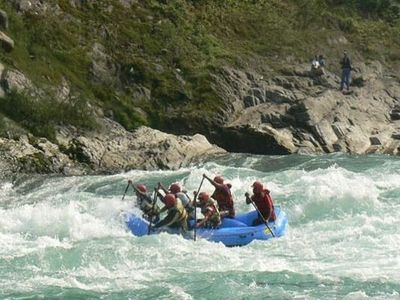 What You Can Do
The Garhwal Mandal Vikas Nigam offers 7-14 courses in skiing beginning of every year, which is a perfect time to learn this sport. You could also register with various travel companies, or learn from freelancers that hang around the ski areas to learn this sport. The Auli Cliff Top Resort is the most popular stop for ski lovers due to its elevation that offers a 27- degree clear view of the Nanda Devi range. Some adventure companies that you can connect with at Auli are PepTurf, Sking In India and Adventure Nation with whom you can learn the sport and eventually ski free on the snow mountains.
So grab the rucksack that is lying dusty in your closet, and put it to some good use!! Visit Pokhri, Mori and Auli and let adrenaline take you over.
Frequent Searches Leading To This Page:-
Auli skiing in Uttarakhand tour package, skiing in auli in december price, delhi to auli package 3 days, stay amidst mighty white mountains in auli, auli tour packages from dehradun, places to visit in gangotri uttarakhand, hotel in gangotri uttarakhand, uttarakhand tourism free, uttarakhand travel places