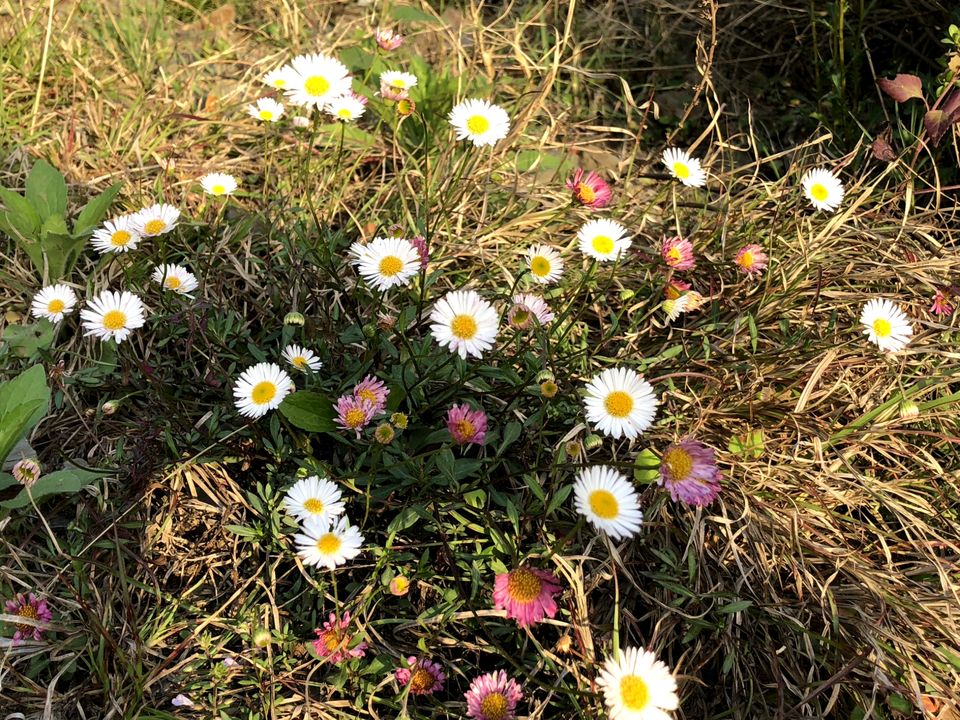 It was April and I was planning for my next destination. And while searching for some good place, 'Chakrata' hit me with its beauty and plus point of being offbeat destination. Fortunately, weekend was coming after two days and without giving a second thought, I made plans for it. Let me tell you something about Chakrata. It is a town under Dehradun and is 90km ahead of main city of Dehradun. No local bus ply to and fro. You may reach Chakrata by hiring a bike from Dehradun or opt for a shared taxi.
We were two people, boarded a normal Govt. bus to Dehradun from ISBT Delhi on Friday night. We reached Dehradun on Saturday early morning at round 7.00am.
After reaching Dehradun, our plan was to hire a bike for further journey. We had breakfast nearby that cost us Rs 60/- pp. Then we searched online for bike rental. Luckily we got Bajaj Avenger @Rs 800/- per day. At around 11.00am, we started riding towards Chakrata. The weather was cool and clouds were playing hide & seek. The route went like that: Dehradun>Selakui>Sahaspur>Vikas Nagar> Dakpathar>Kalsi>Alsi>Kaliana>Chakrata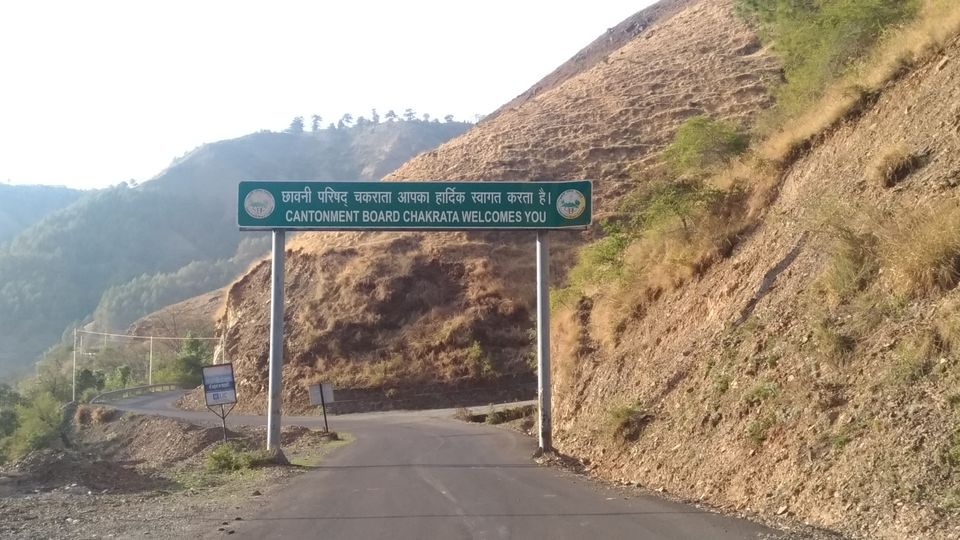 The google map showed us 90km with 3 hours journey but the reality was that it took us approx 4 hours to reach there with normal speed and one or two stops for rest. The roads were smooth and we were in plains for first 1.5 hours. While we were passing from Sahaspur & Vikas Nagar,we witnessed both sides with golden color. You know what, those were wheat fields and the scene was looking so beautiful with sun shining on top and mountains behind those fields. We admired it for few minutes and then proceeded for journey.
After crossing Vikas Nagar, the mountain road was started with the hoarding there nearby related to 'Kansar range' that covers the Chakrata area. The roads were narrow then with multiple steep turns and it made me a bit uncomfortable as I could see the deep valley on my right side. We continued to ride for next one hour more and then took a halt at road side dhaba. You may find shops and fruit seller till plain area. After entering Kanasar range, there are very less or no shops or dhabas so better to stock up with food and water before starting the journey. We continued our journey after having maggi and Chowmein as lunch. We reached Chakrata by 3.30pm something. One more point to add here is that Petrol is last available at Vikas Nagar and Kalsi. So it is advisable to full the tank before entering Chakrata. We take rest at Chakrata market.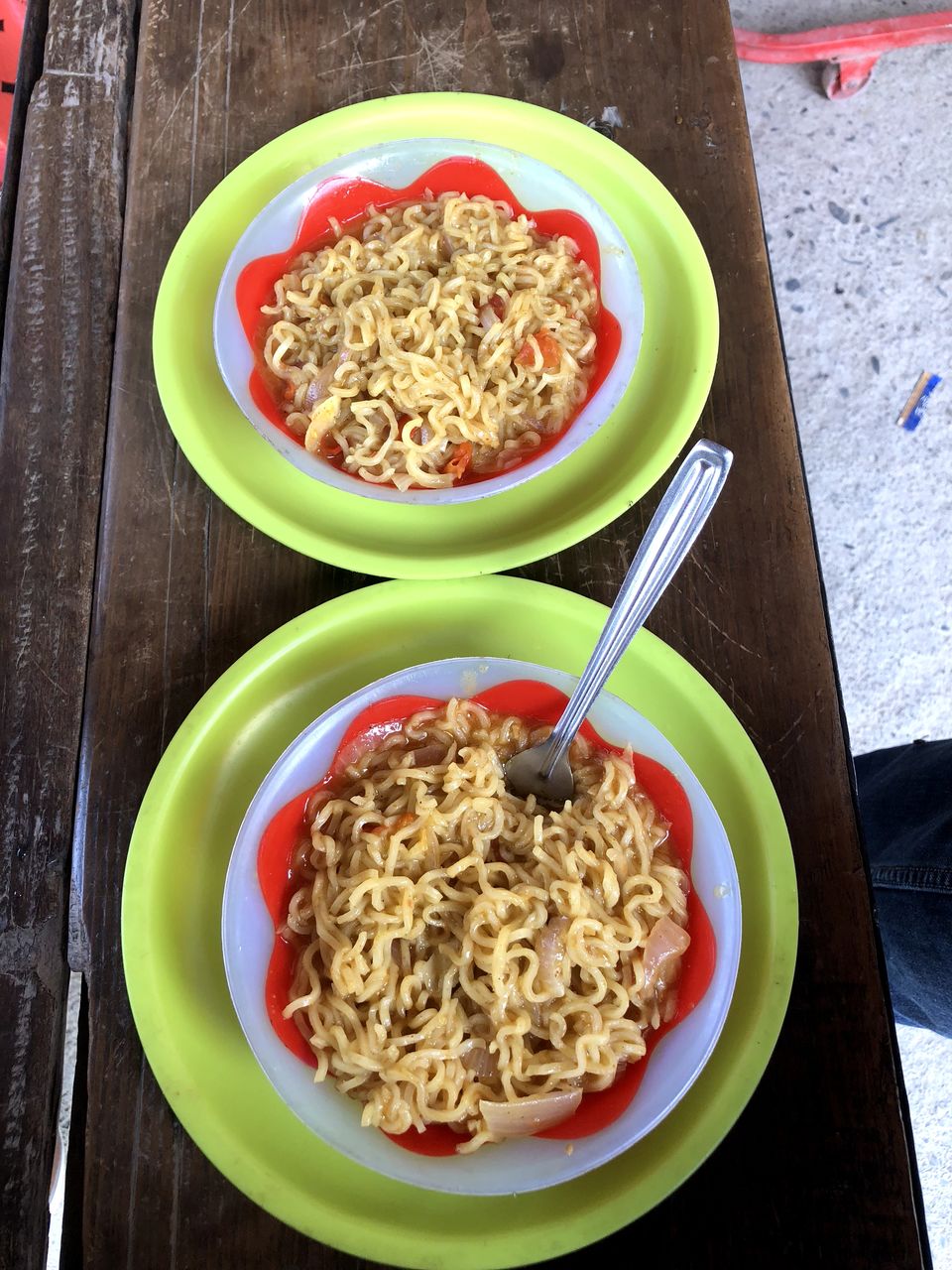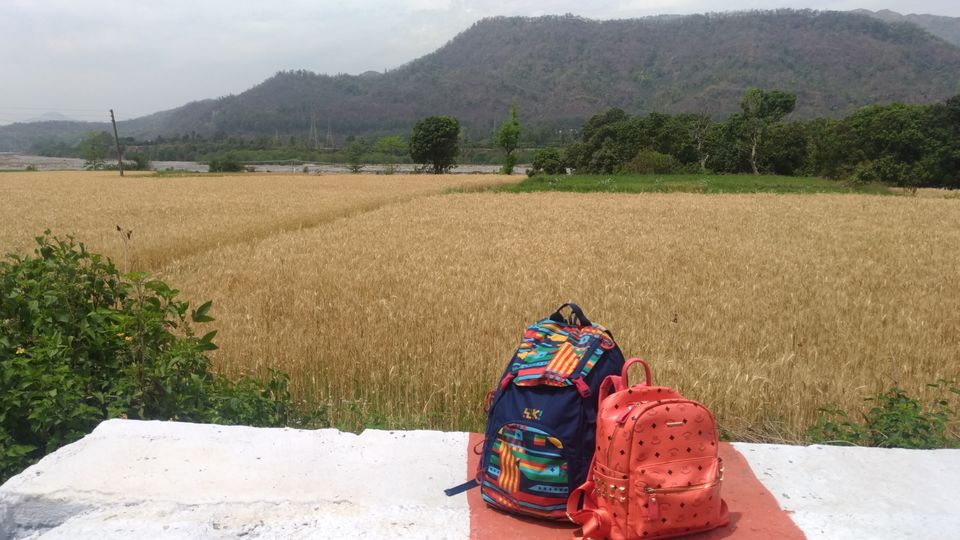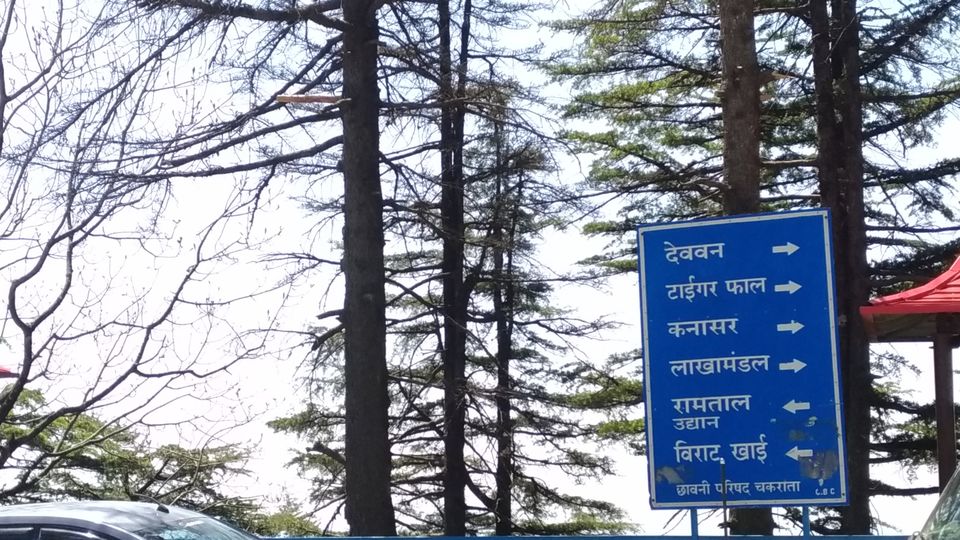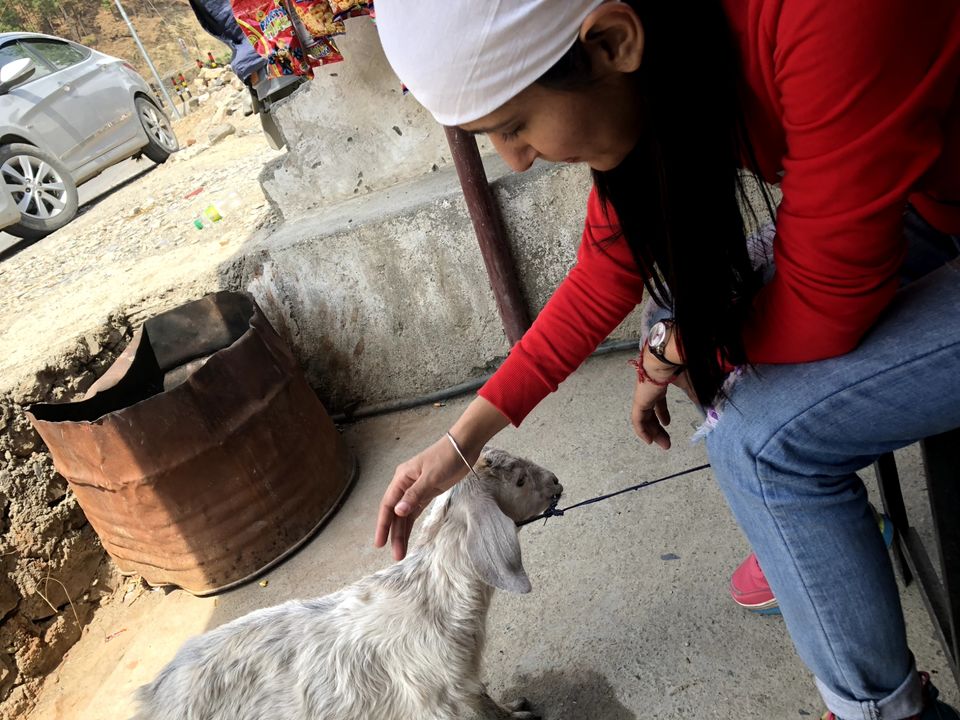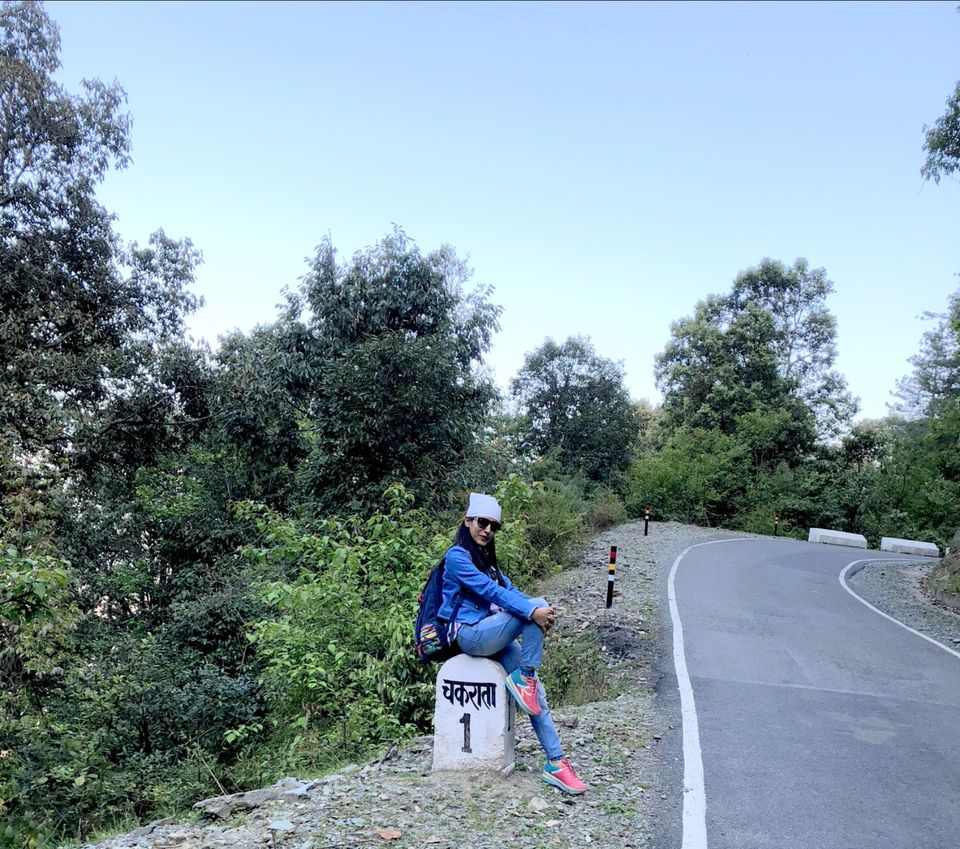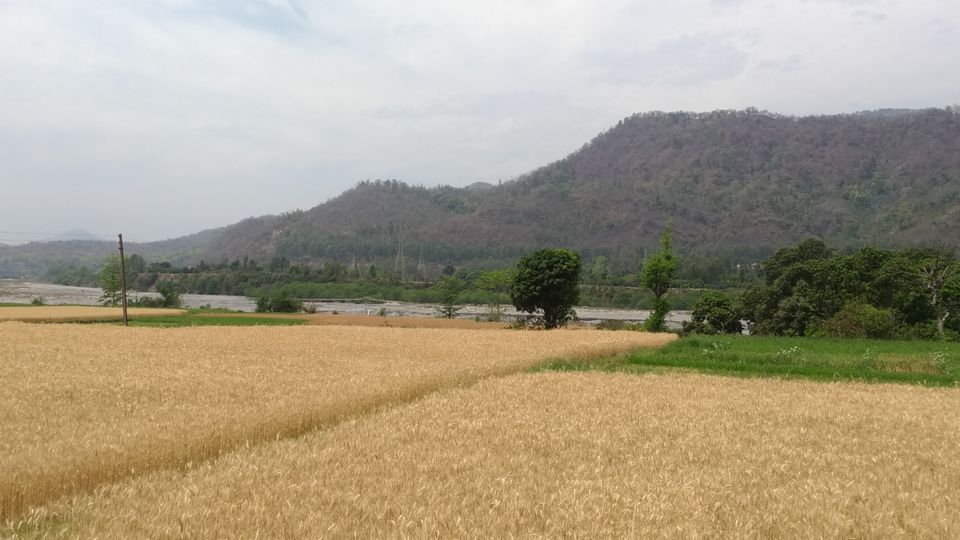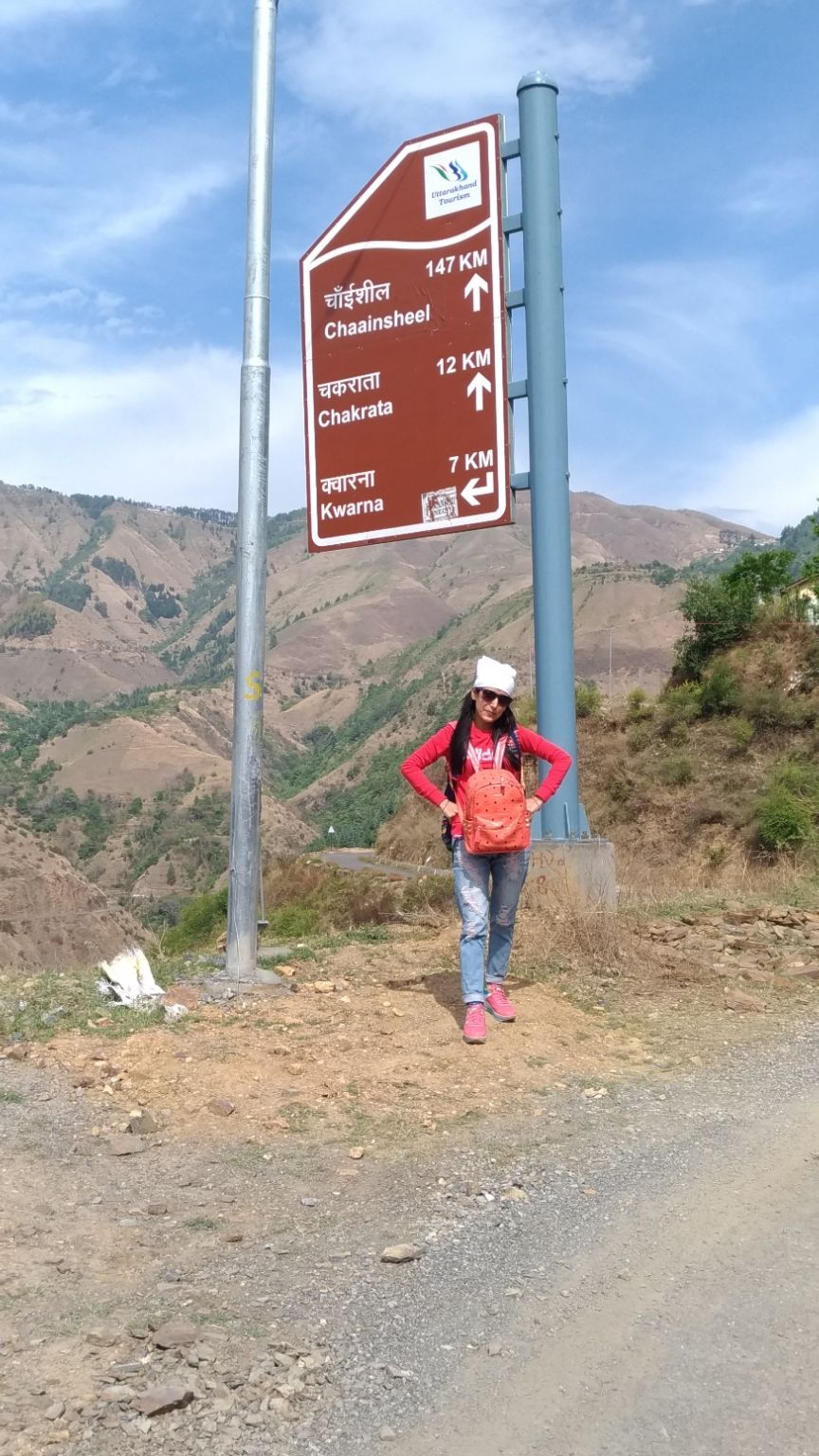 Now here is interesting point that made my visit unforgettable. Before coming to Chakrata, I have done some R & D and found out that there is village called 'Lohari' (Lokhandi in local language) some 30km ahead of Chakrata and they were going to celebrate 'Bissu' festival that Saturday night. So we both discussed and decided to move further towards Lokhandi. We reached there at round 5pm and made a stay at guest house which was some 2-3 km before Lokhandi. The owner was the resident of village and I requested him to take us to that festival. He was happy to host us and agreed. We checked in the room and were so tired that we almost slept. It was pleasant weather in noon but as evening approached, we had to put on sweaters due to cold. At round 7pm, we joined owner 'Rohan' for festival celebration. The village was at lower elevation than guest house and one can see it from the road itself. The houses were made of woods. Rohan told us that the woods are of 'Devdaar' tree which is considered very sacred and due to which no footwear were allowed to enter the house. We moved further towards temple where the celebration was being held. The sight was so wonderful with all the guys dressed in white holding antique swords in hand and dancing and singing in group. The other ppl were chearing them up. We found a good spot to watch the dance and I found myself flowing with their music. And yes the music was so wonderful with old instruments. I asked Rohan about girls dance. He told that girls will be presenting in a short while. I was happy because I will be able to join the dancing stage with girls. And when girls turn came, I joined them, learnt their moves. It took me 10min to get their steps and after that I danced till half an hour with maintaining steps and enjoying music and looking up at the sky. Everything was lit at that moment. It was 9pm by that time and Rohan asked for dinner. He invited us to dine it at his house. We readily accepted the proposal and moved to his house. As told earlier, house was all made of Devdaar woods. We entered the room and first thing we found that the mat made up of wolves skin and the pair of antique swords. We had healthy chit chat with family and then came dinner time. The dinner was so authentic and we were highly impressed by the family's love. It was late night and now we had to go back to guest house. We moved outside and cold wind hit us. It was like Dec night. I was mesmerized by the sky full of stars and next chill wind hit me again and I was back to shivering. The family was gentle enough that it provided us with coats to protect us from chill wind. I was highly impressed by their act towards us. Such a lovely hospitality. We thanked the family and Rohan guided us to our guest house. It was 10-11 by then and we moved to bed in no time. The temperature was too low that I needed two blankets to keep me warm.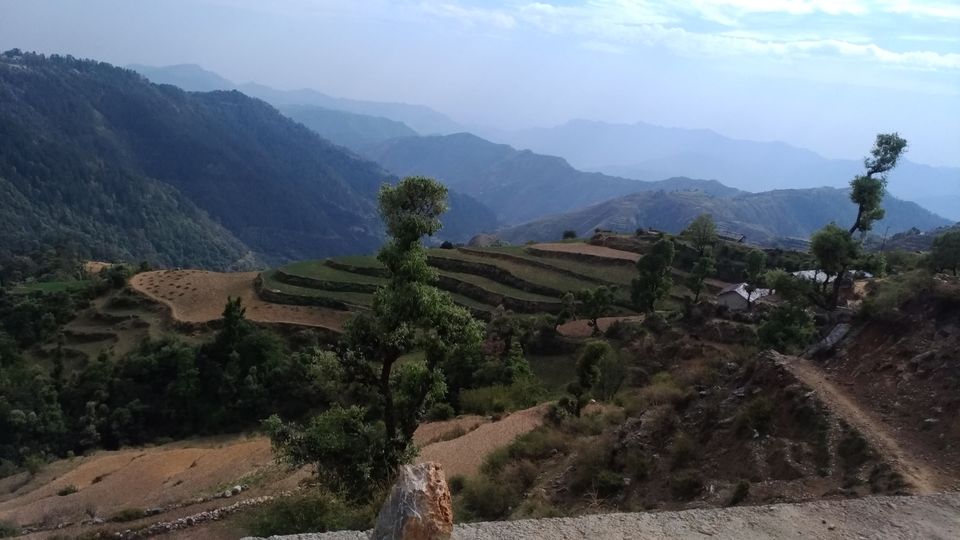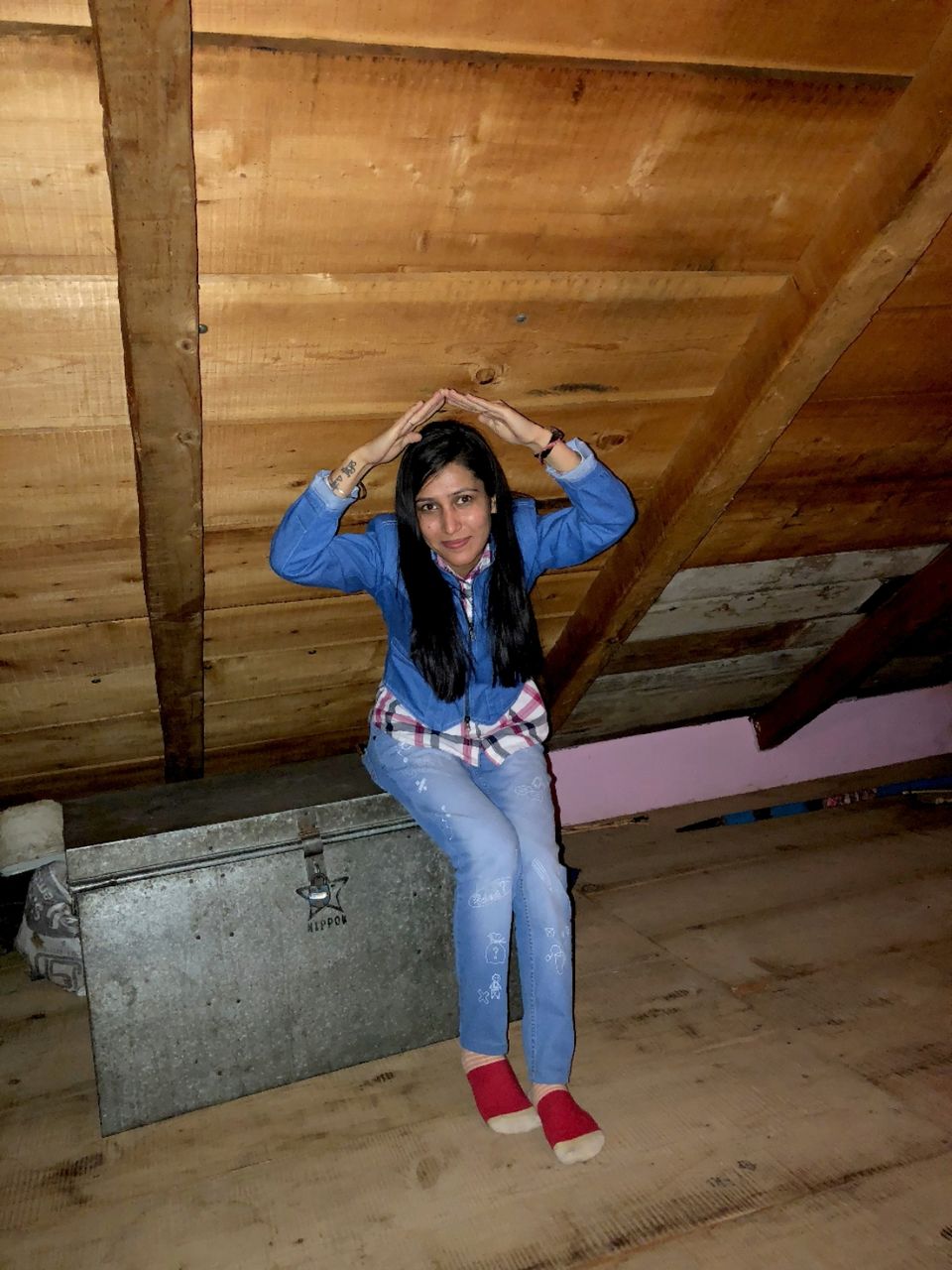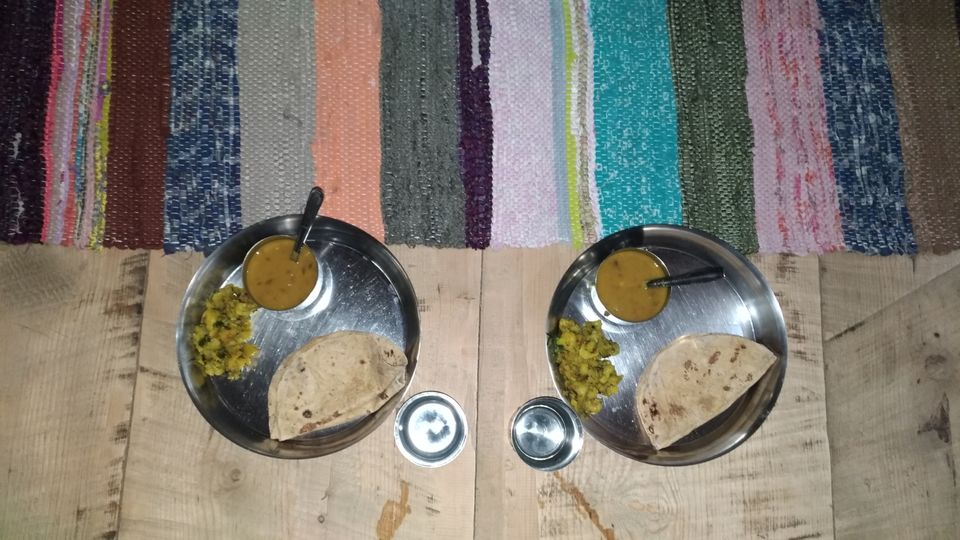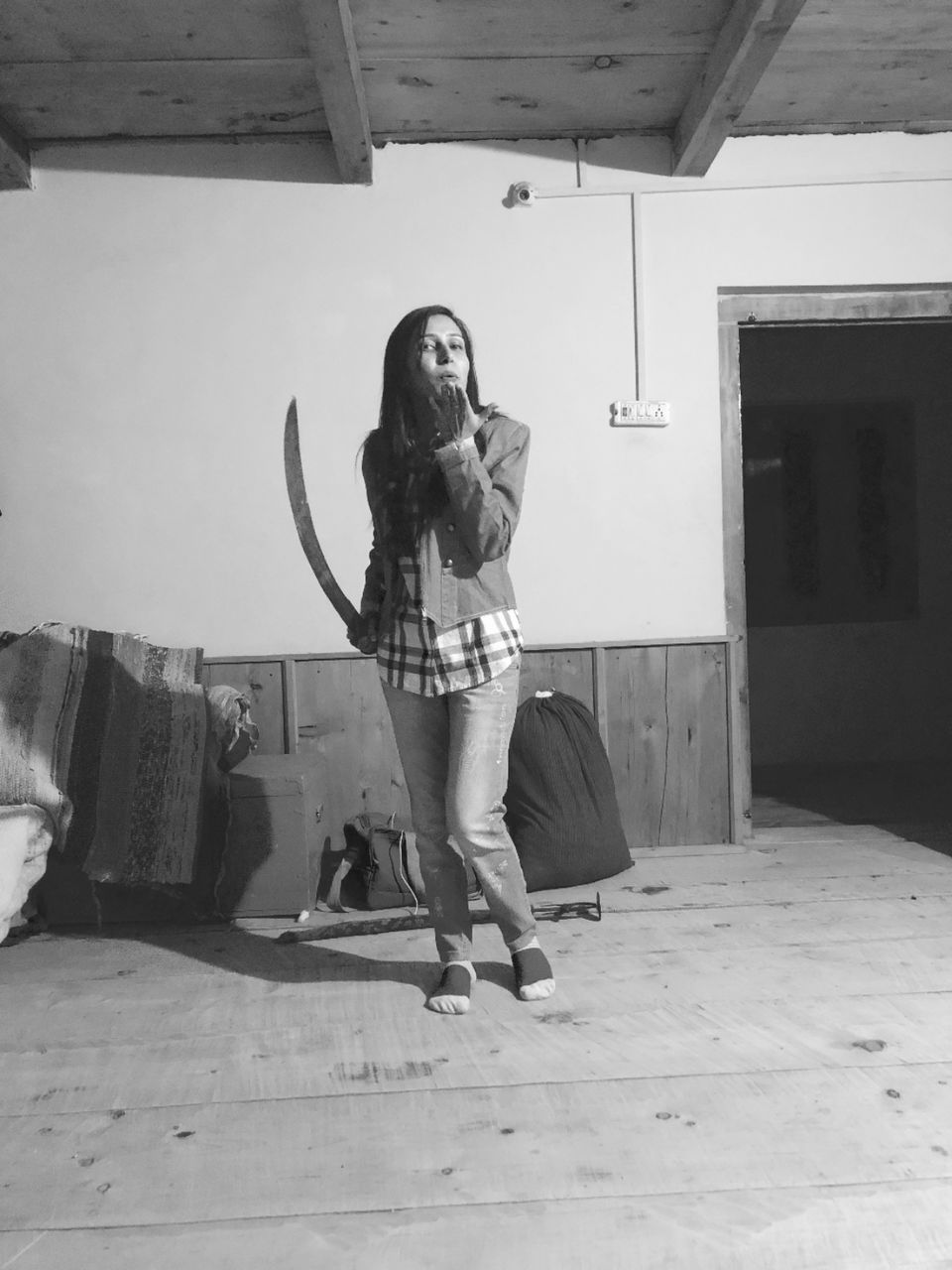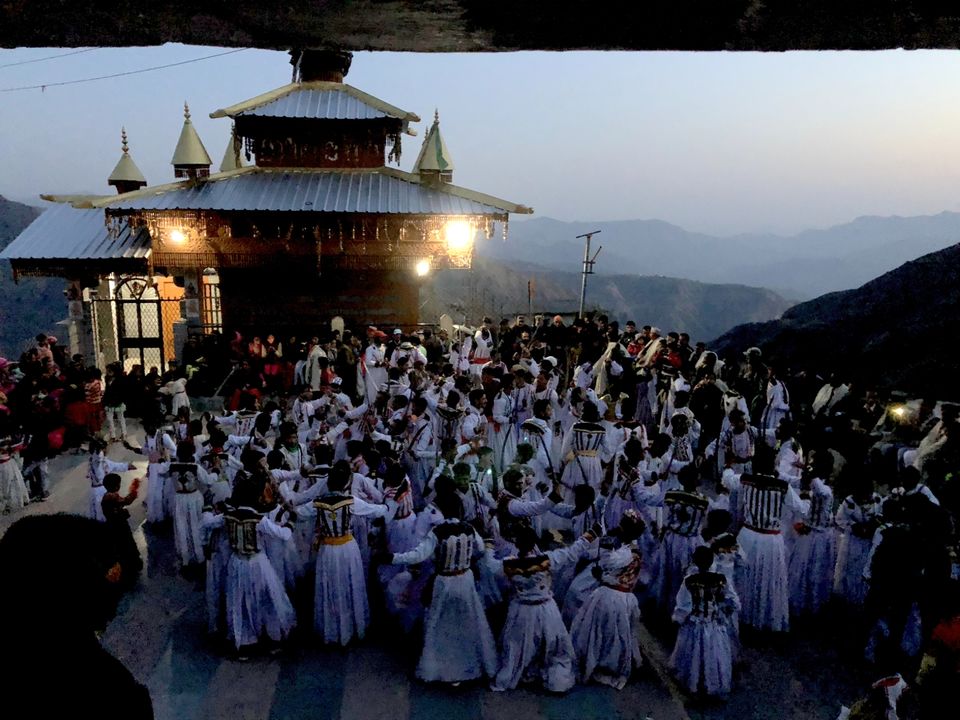 It was chill morning at 8 am and still we were half asleep. I looked outside the window and chilled wind again kissed me on my face. And in no time I put my blankets and went for some more rest. Then finally at 10 am, I left my bed and decided to pack up for check out. Our plan was to visit Tiger fall and explore Chakrata. I got ready and ordered for breakfast. There was some time in breakfast so I decided to move out from room and ahead of me was beautiful view of Himalayas and I was surprised to see that white Himalaya line from the frame of trees. The view was awesome. There was peace and I sat near to the valley,light music on and went on looking to my crush- Himalaya. Meantime, the breakfast came and I took my plate and sat again on the same spot. That was perfect scene with trees around, few sheep grazing on side, and Himalaya in my front. We had breakfast, thanked Rohan and drove to Tiger falls. Tiger falls was 3km ahead of Chakrata after taking a left turn. We were coming back to Chakrata road and took u turn downside just before 3km of Chakrata. Boards were showing some 20km to Tiger falls at u-turn. Finally, we reached Tiger fall. The road condition was ok but they were not maintained and might get slippery in monsoon. We parked bike one km before Tiger fall as no vehicle can made it to the spot. We got its first sight and it made me excited to jump. I changed my clothes in no time. There were few cafe shops for refreshments and two changing rooms. The water was falling from 50mts height into the pool and the flow of water was damn strong. We jumped into the pool and went under the powerful force of water. Felt so freshed and lively and somewhat I challenged myself to get under those powerful streams coming from 50m height. We spent half an hour in pool. Then changed clothes, had tea and maggi and took our road to Chakrata. It was 4pm by then.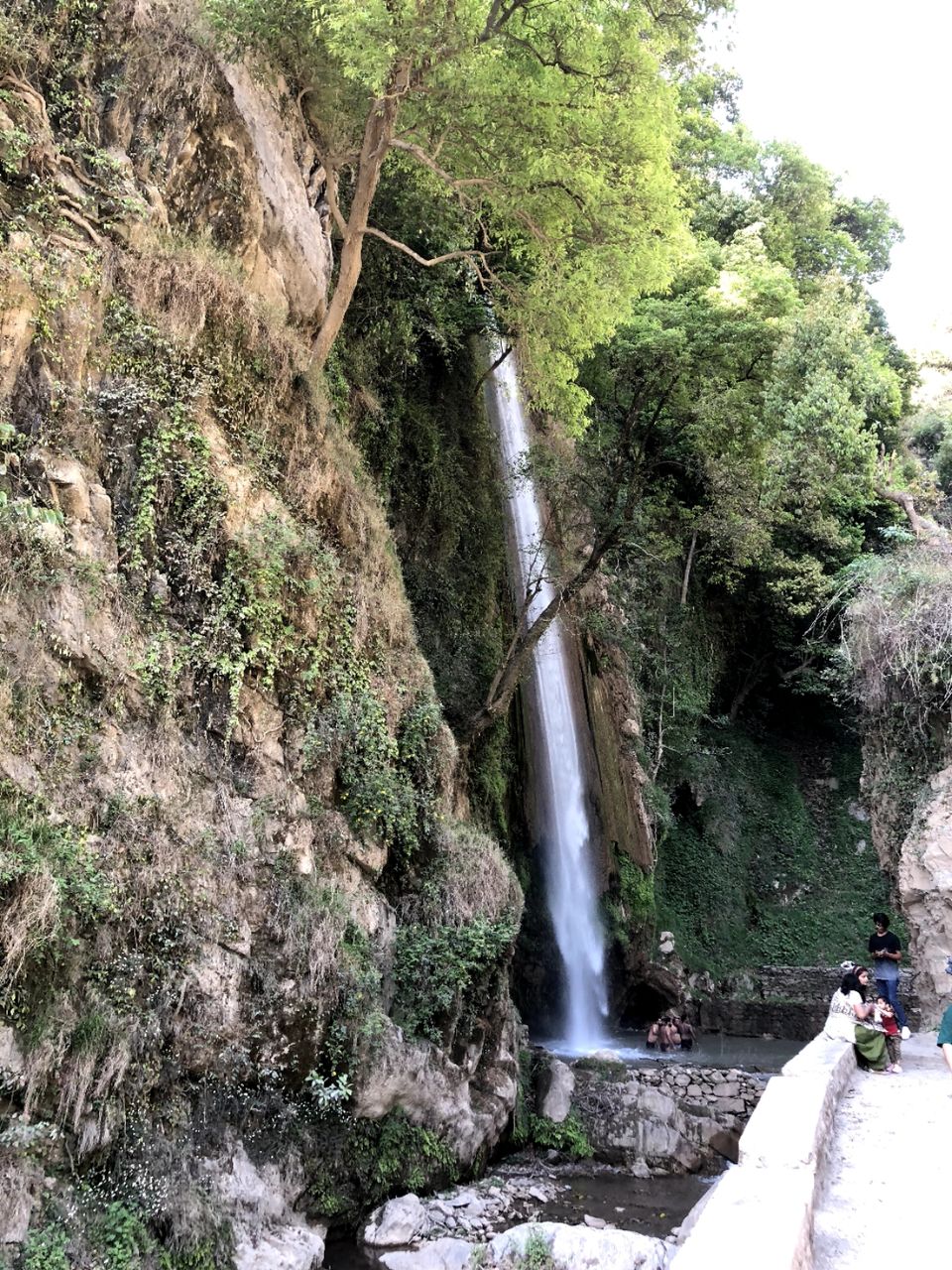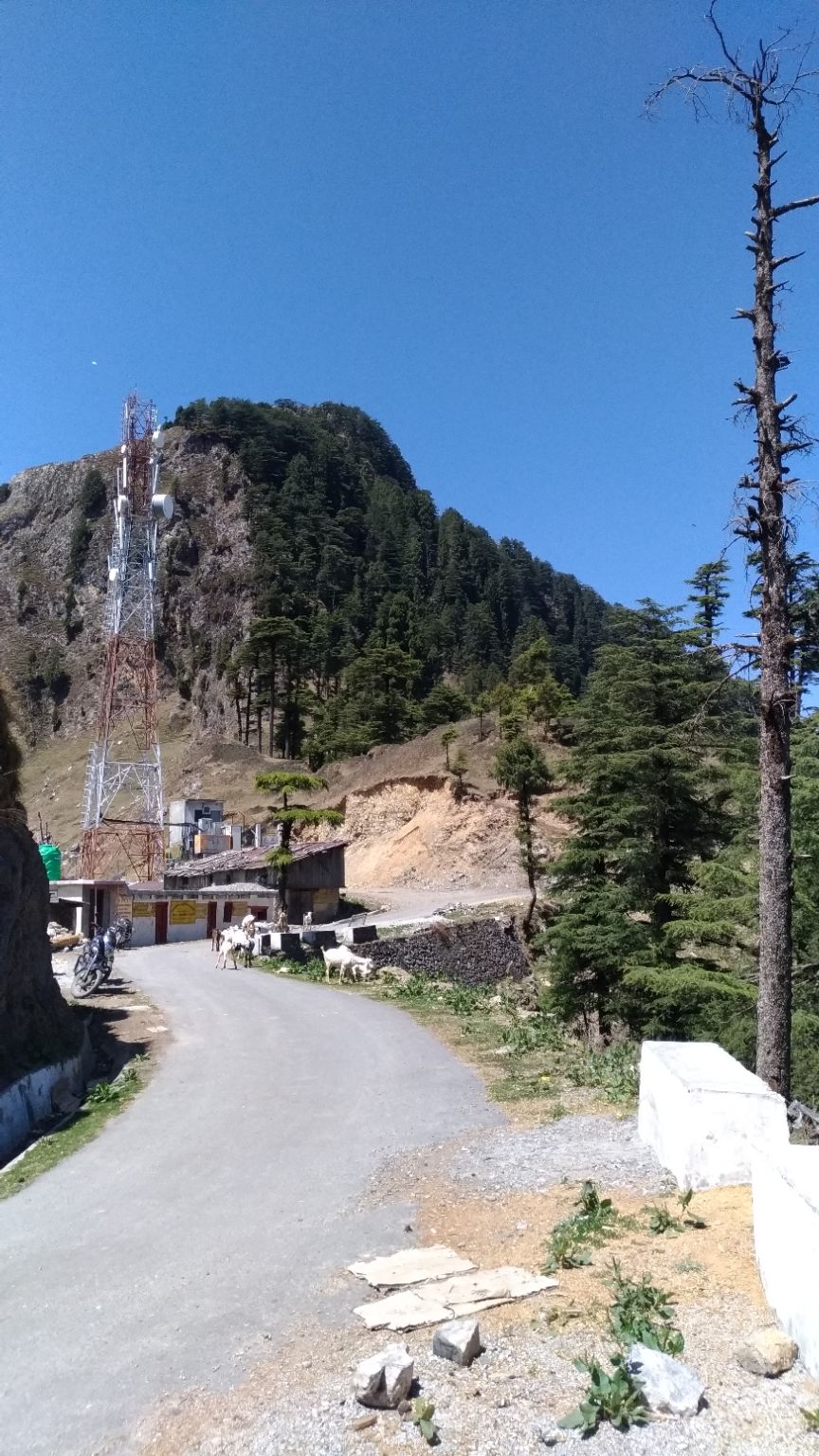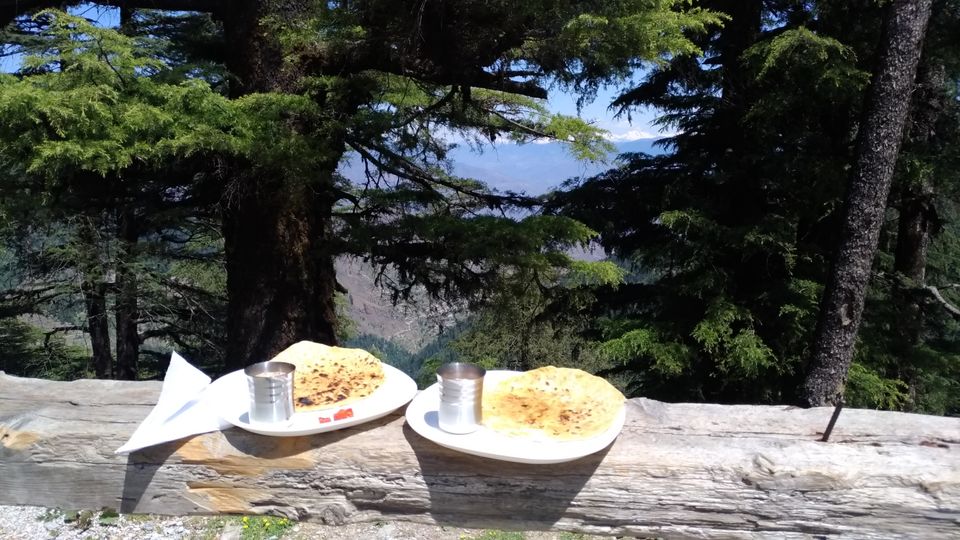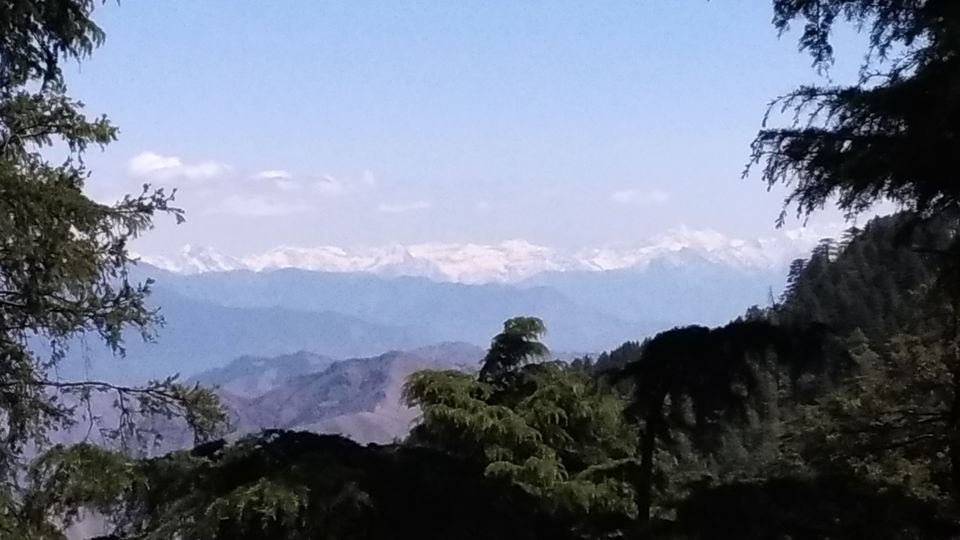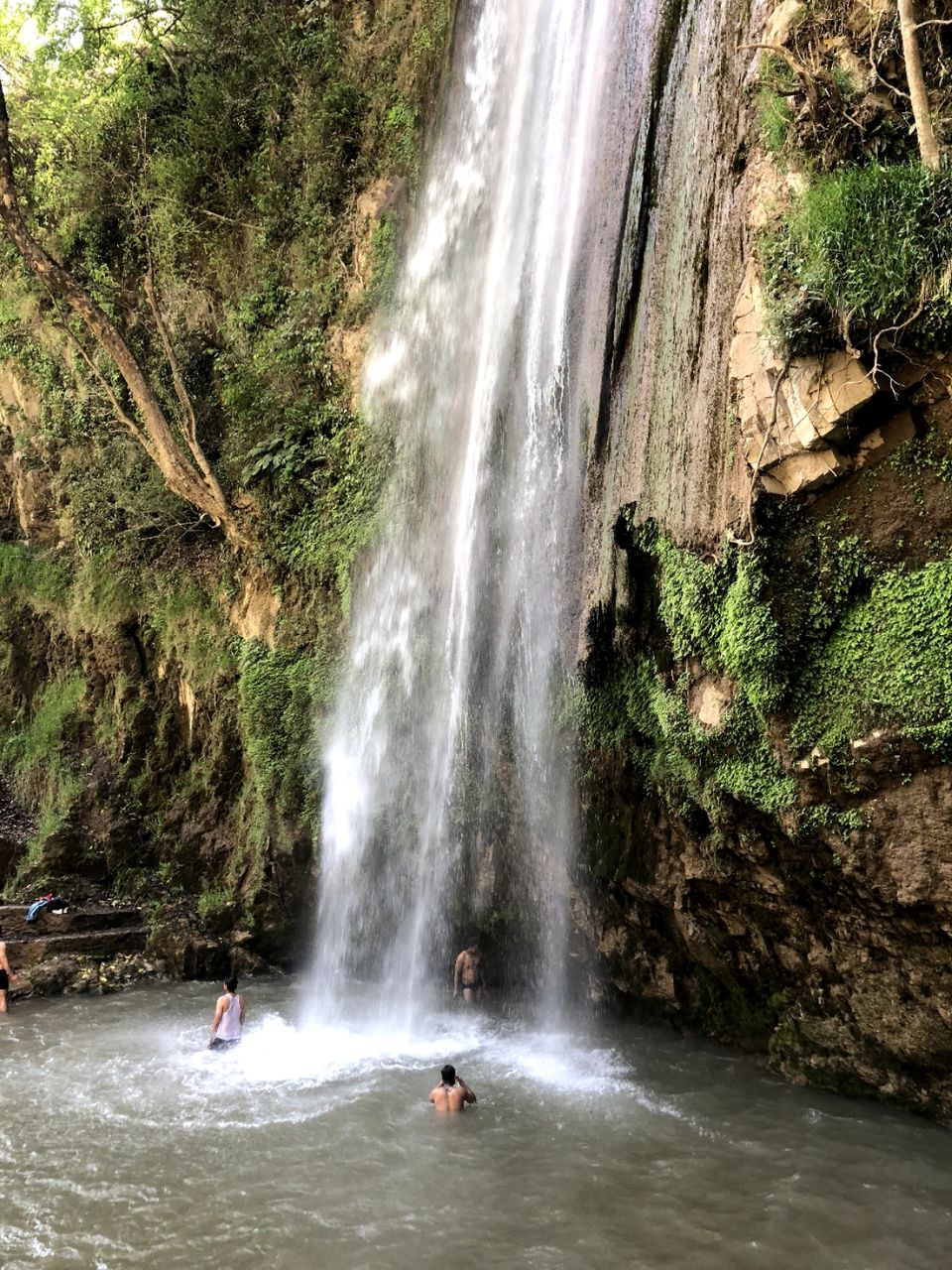 We passed chakrata in no time. We found out that petrol was at danger level. We talked to some shopkeeper in Chakrata market and he provided us minimal petrol for onwards journey. As I stated earlier, Kalsi and Vikasnagar have last petrol pumps. And for emergency purpose, you can buy from local market in Chakrata. Since it was ride towards plain now, my friend told me that the bike was on neutral still it was running at speed of 50km. We were enjoying ride and then came sunset time. we stopped the bike on the road near to some good sitting space and enjoyed the sunset. As locals were passing by, we were exchanging hand waves with them. The moment was awesome, in between mountains, watching sunset with minimal disturbance of ppl or vehicle absorbing the nature's aura. At 6.30pm, we continued our ride to Dehradun. Reached Dehardun at around 10p.m. We were bit late as darkness limited our speed and there were less sign boards on road and we were taking google map as our guide. We handed over the bike to owner, thanked him and approached ISBT to catch our bus to Delhi. We took sleeper seats for taking rest and reached Delhi ISBT at 6am.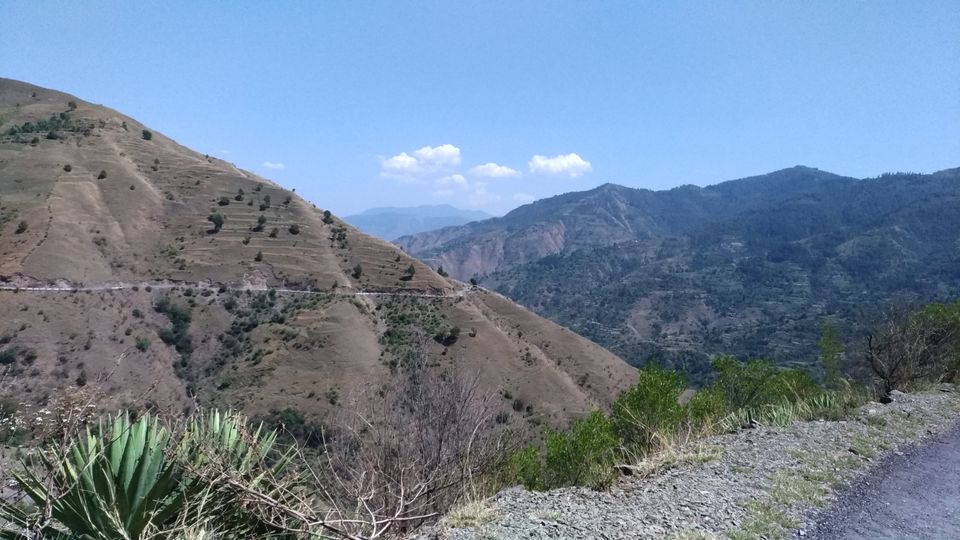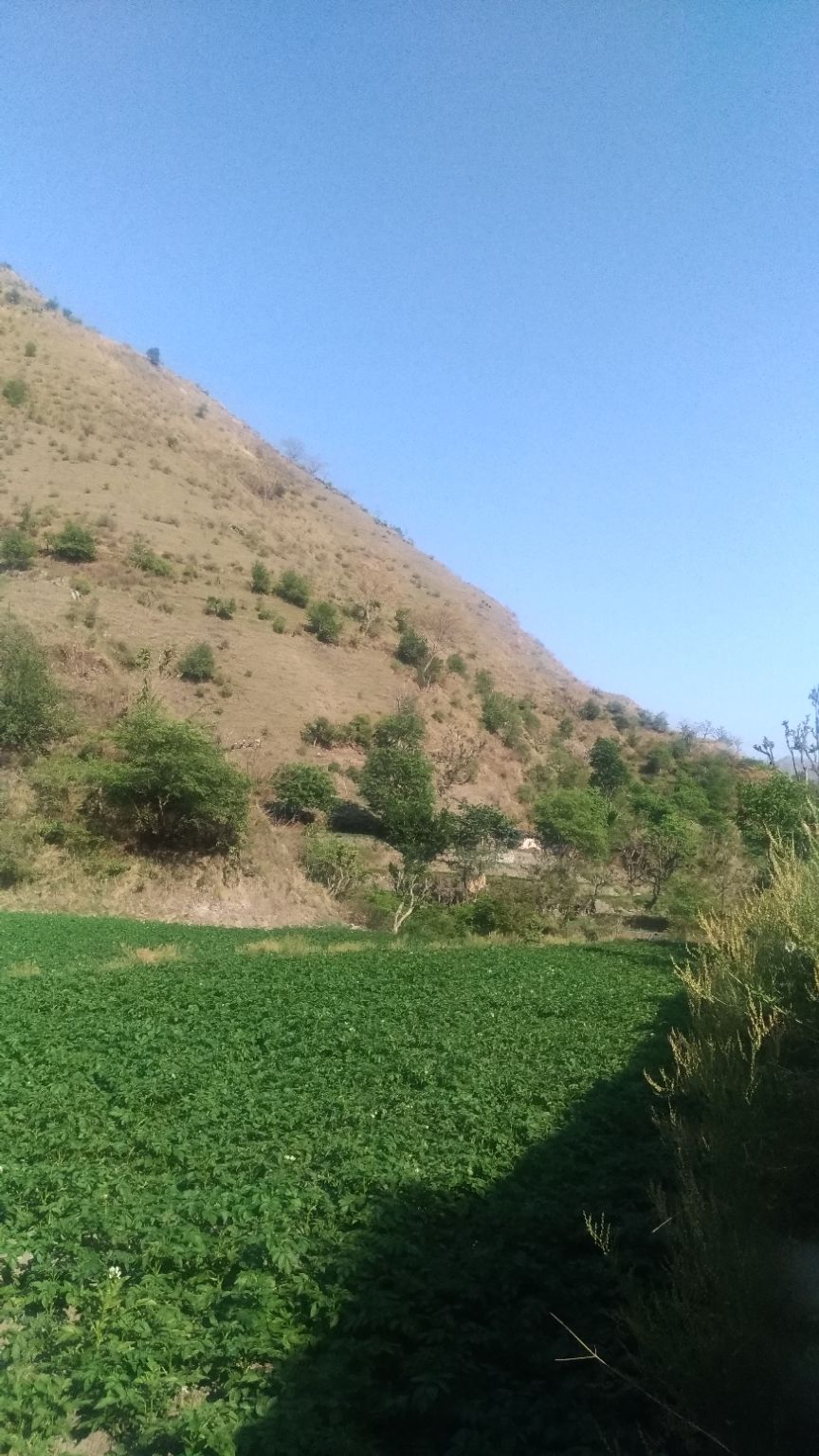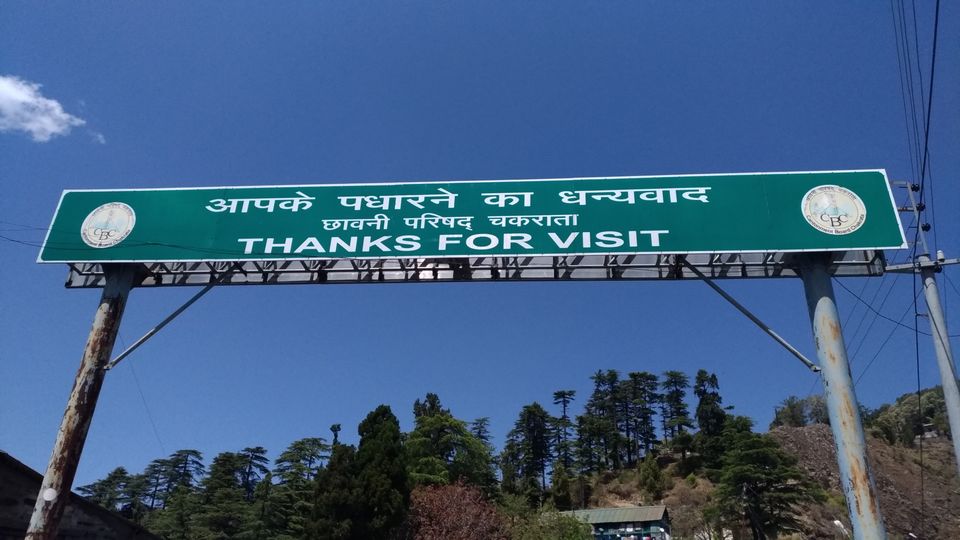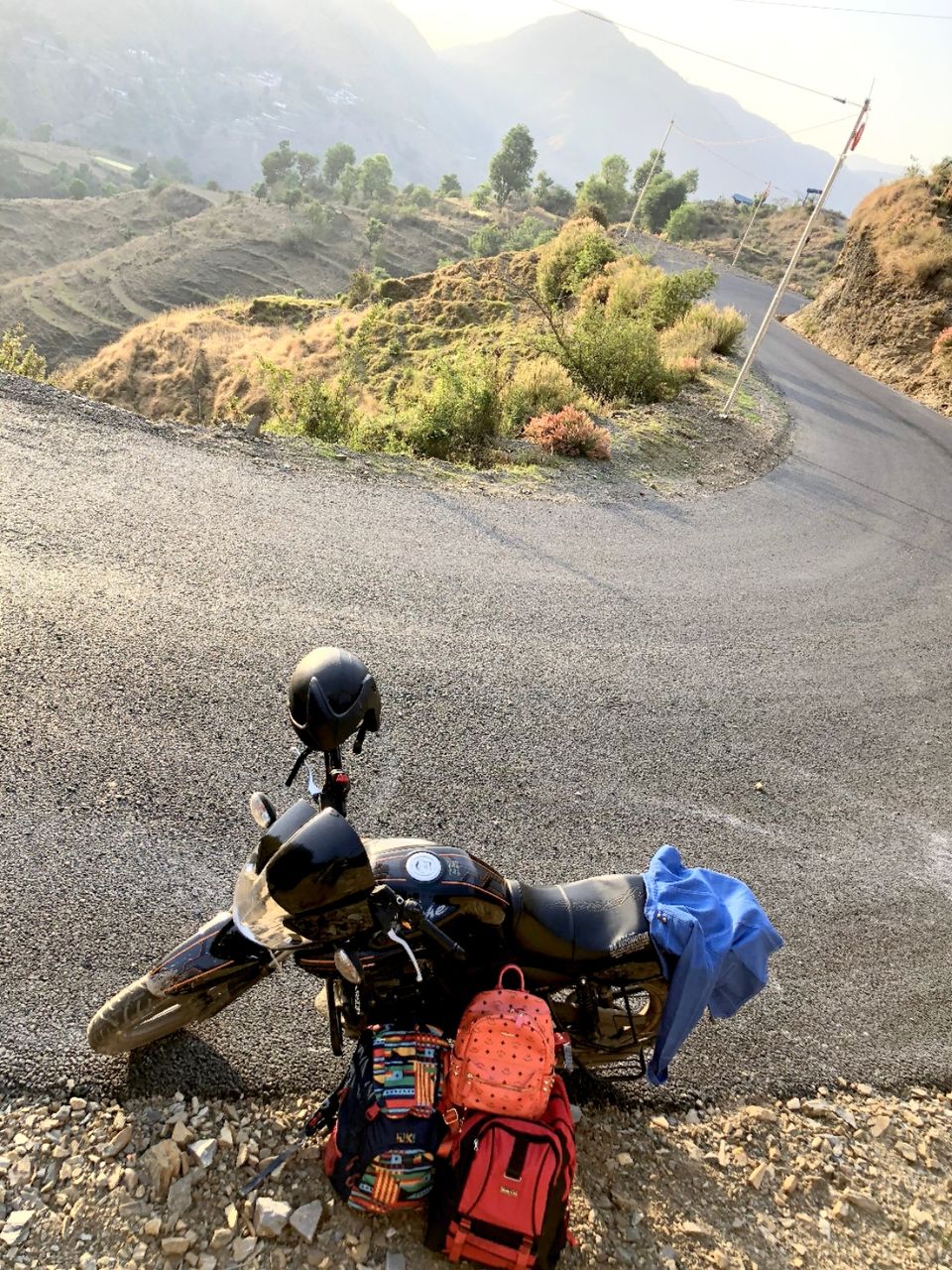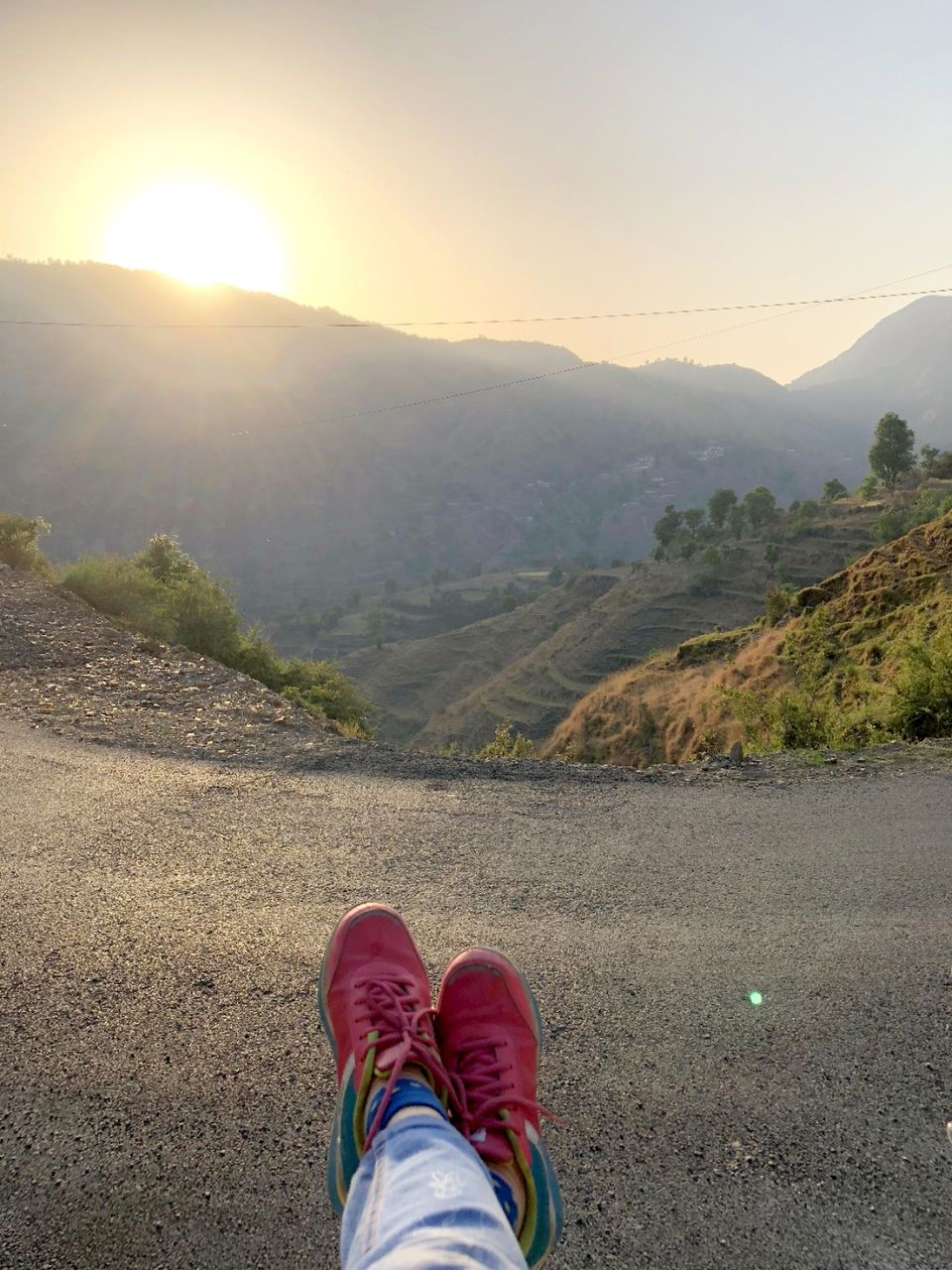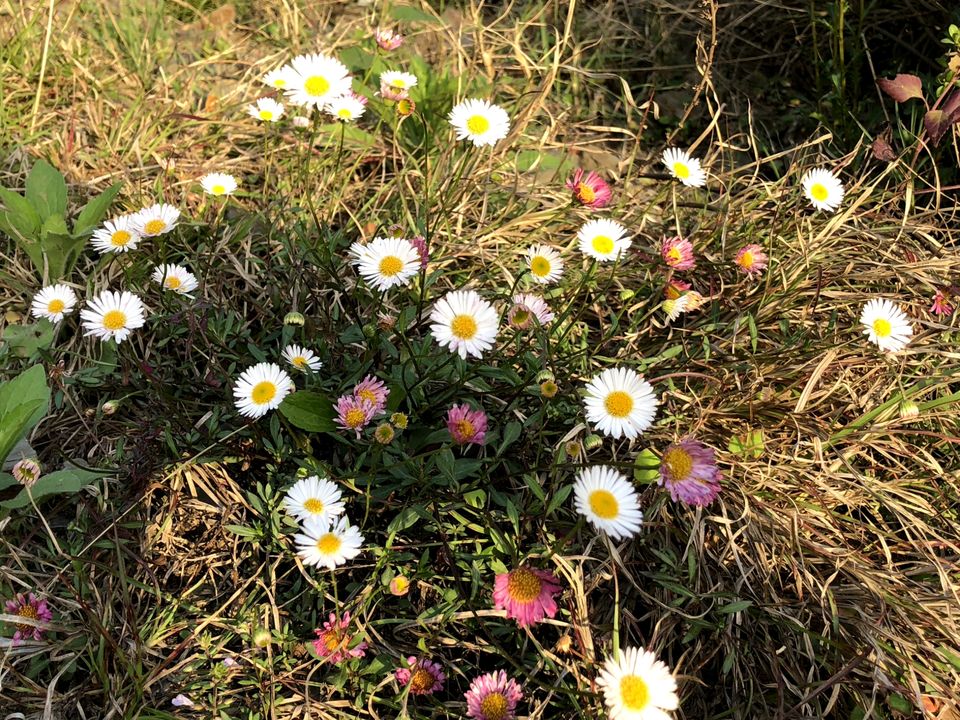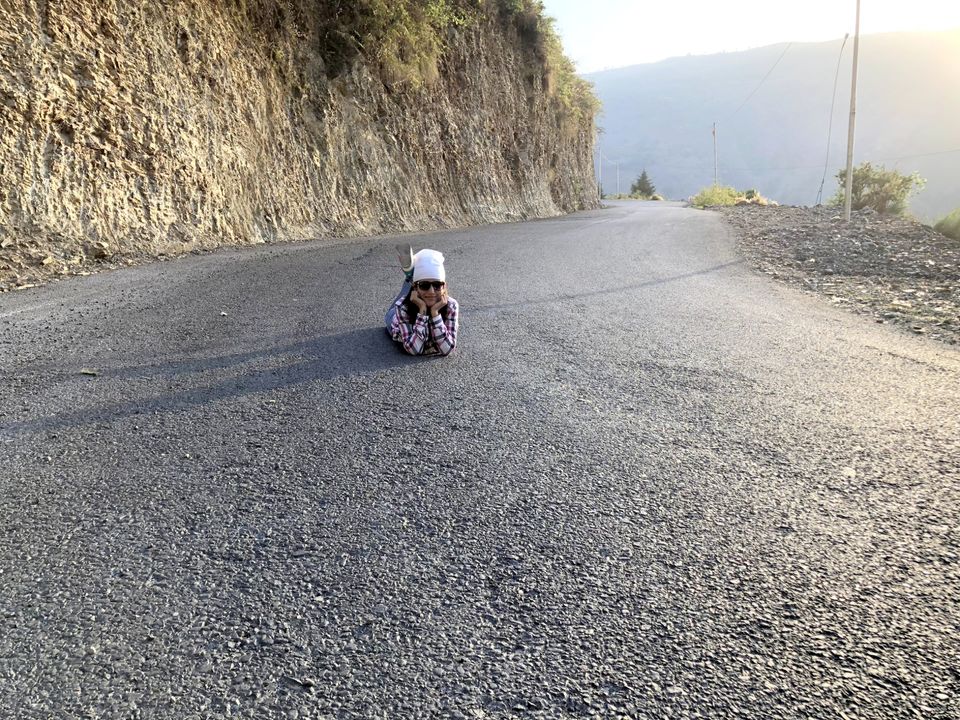 The first thing hit me after deboarding at ISBT Delhi was its weather. I was feeling very hot even at 6 am in the morning and somewhere upset for leaving Chakrata. I was so mesmerized by the place and nature that before leaving Chakrata, I have already made my mind to visit it again and for a comparatively longer period. So peaceful it was.. So mesmerizing and a lot to offer in terms of natural beauty untouched by human interference.
Expense over-view:
Fare from Delhi to Dehradun: Rs1100(Sitting)
Fare from Dehradun to Delhi: Rs 800 (sleeper)
Bike rental: Rs 1600( 2days)
Petrol: Rs 800
Stay including breakfast: Rs 1000 (1 night)
Misc meals, refreshment & water bottles: Rs 1000
Personal exp.: Rs 700
Total for 2 persons: Rs 7000= For one person: Rs 3500
Main attraction:
1. Being offbeat place, you can enjoy a solitude ride. There was some moment from Chakrata to Lokhandi when 20min passed and there was no vehicle seen. Only mountains at both sides and our bike. I felt like I came into different world.
2. The beautiful sight of Himalayas can make you go wow.
3. the sky full of stars at night and dim dim lightening. Bon fire can make the moments happen.
4. Exploring some culture and customs and listening to many stories.
5. That mighty Tiger falls with 50m height can make you go crazy with all its powerful force.
'Days gone but the memories are so freshed till now and the urge to make a next attempt to lost in Chakrata again.'
Frequent searches leading to this page:-
five star hotel in dehradun, dehradun trip package from kerala, Kempty fall uttarakhand trip package, dehradun travel package, places to see in dehradun in 1 day