Enveloped within the charming laps of Dev Bhoomi, Uttarakhand, is the quaint lake-town of Naukuchiatal that makes for an ideal weekend getaway. The lake with nine corners is located right in the centre of the town and creates a pristine atmosphere that reverberates throughout. I've found a haven that reflects the town's alluring atmosphere – Lakefront Stays, an enchanting property that must be on your travel list. As the name suggests, the property offers a resplendent view of the lake, so be prepared to be left stunned by a gorgeous view that you won't be able to get enough of.
Ideal For:
Lakefront Stays is the perfect medicine for anyone suffering from a city-life burnout. Whether you visit Lakefront Stays with your family, friends, partner or go solo, be assured that you will have a magical time. The solitude of Naukuchiatal coupled with the comfort of the property will completely rejuvenate you.
About Lakefront Stays: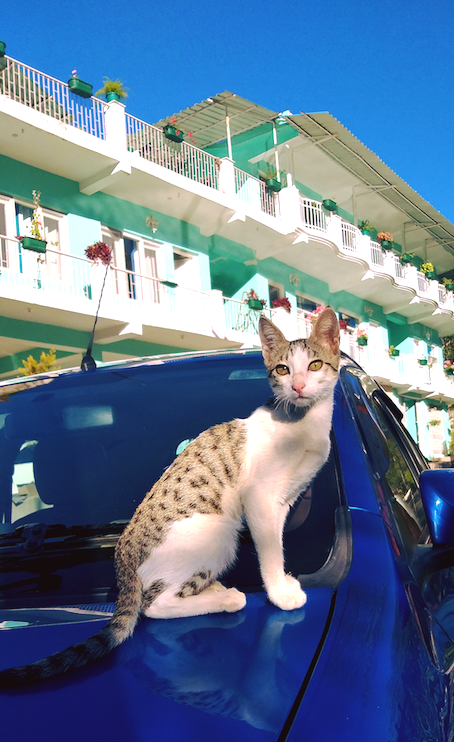 Offering 'affordable-luxury', Lakefront Stays has been designed with utmost care and precision. Each corner of the property reflects the owners' dedication as it is personalised in order to look exquisite. At Lakefront Stays, you don't have to worry about windows that open to bricked walls because the property is surrounded by an abundance of nature. In fact, all 6 rooms on offer provide uninterrupted views of the lake. For the same reason, the property is an ideal place to hibernate if you're a nature lover and can spend your day soaking up lush-green surroundings, fresh air, and fall sleep to the hypnotising lapping of the lake's water.
Rooms: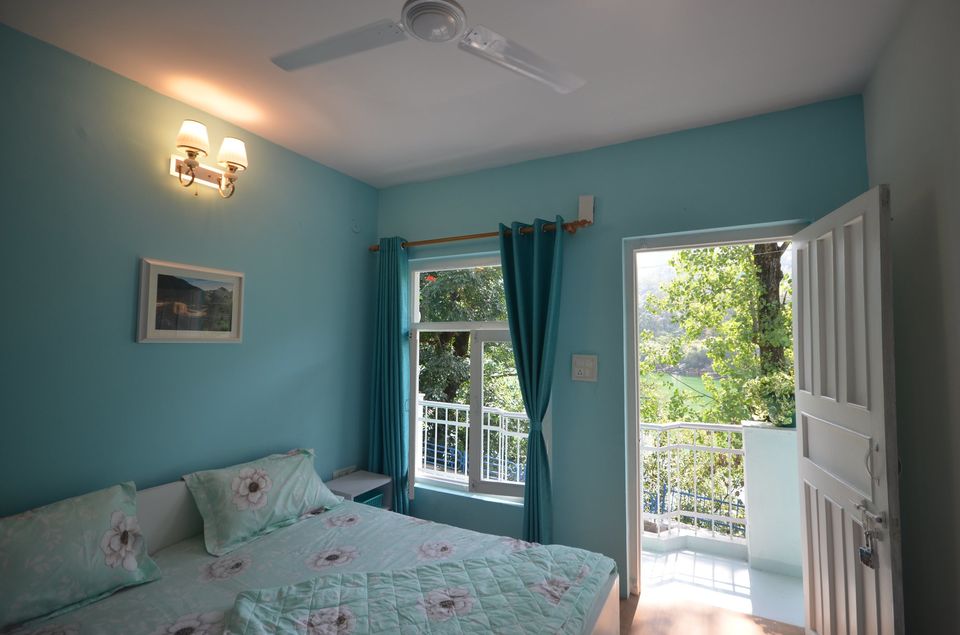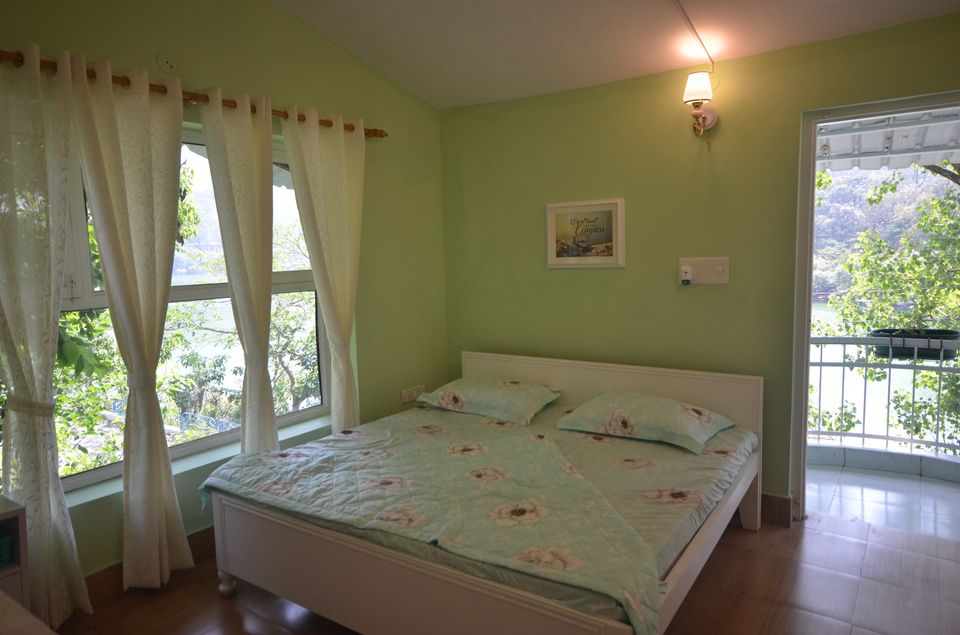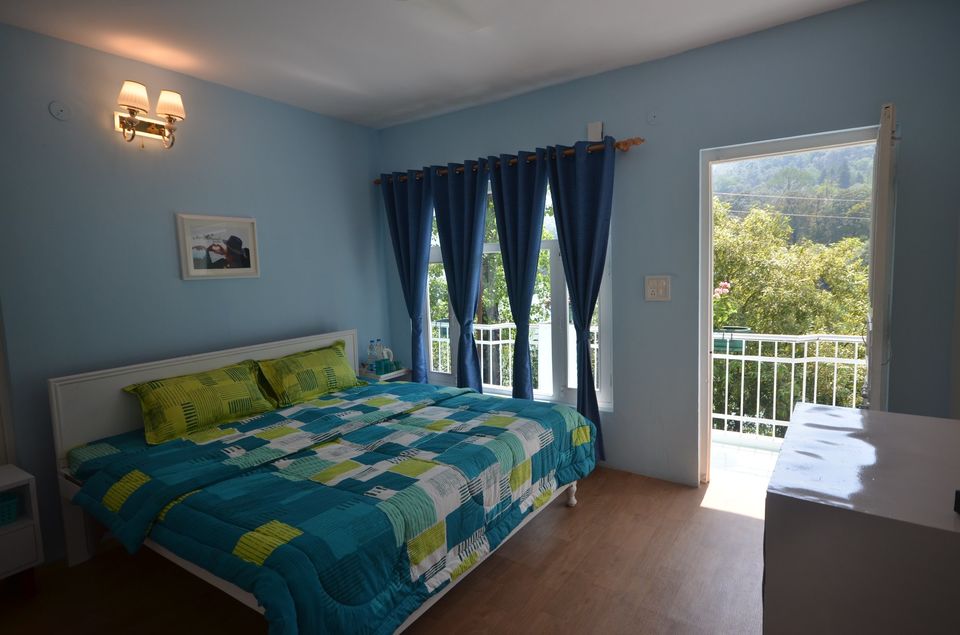 The homestay offers six immaculate rooms that are all done up in pastel colours whose vibe will transport you to France. The property offers 4 Single Rooms, 1 Single Room with 2 Double Beds and 1 Twin Room with a separating door. All rooms are equipped with double beds, attached bathrooms, heaters and all amenities that you require for a comfortable stay.
Cost:
There are three variants of room within the property that you can choose from:
Single rooms: ₹3,000
Single room with 2 double beds: ₹5000
Twin room: ₹7500
This cost is inclusive of a hearty breakfast.
Food: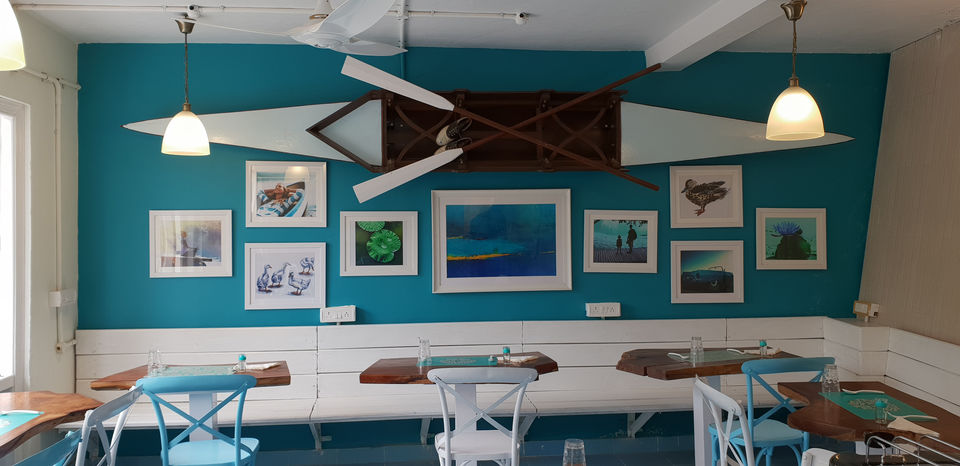 At the beautiful dining room of Lakefront Stays, you can choose from a variety of finger-foods and quick-bites like rolls, bread rolls, burgers, sandwiches, Maggi, Omelettes and much more! The homestay is also surrounded by wonderful cafes such as The Lake Cafe(15 minutes away) and iHeart Cafe ( 20 minutes away). At these cafes, you can gorge over scrumptious continental meals while simultaneously enjoying their natural ambience. In case you wish to enjoy local Kumaoni meals, there are plenty of eating places around.
For bookings and queries, you can contact the property on lakefronstays@gmail.com or WhatsApp them on 9818313503.
How to Reach:
Rail: The most common and widely used mode to reach Naukuchiatal is train. Travel from New-Delhi to Kathgodam, the closest railway station to the property which is about 40 mins away. Hail a taxi from the railway station straight to Lakefront Stays.
Air: The closest airport to Naukuchiatal is in Pantnagar, located 60km away. You can easily travel by cabs available at Pantnagar that will get you right up to the property.
Road: The road trip from Delhi-Naukuchiatal takes about 6-7 hours. One can reach Naukuchiatal via Haldwani Road. It is best to speak to the hotel staff before you start, as they will be able to tell you the condition of the roads.
Around the property:
There are numerous activities that you can undertake around the property.
Take a boat ride in the lake:
A boat-ride in Naukuchiatal is a magical experience as the lake echoes with a ringing silence. The waters are calm, the surroundings are peaceful, and thus, this activity is no less than therapeutic. Legend says that if you're able to spot the nine-corners of the lake, you can gain nirvana. There's no doubt that the boat ride is a great way to test your skill!
For those of you who like to add a thrill factor to your vacation, you can take up activities like zip-lining, kayaking, paragliding and even paddle boating at the lake. All these activities are decently priced.
Travel to nearby places:
Naukuchiatal is located close to places like Bhimtal, Sattal, Nainital and Mukteshwar. These places are only a day's trip away from Naukuchiatal, and hence, can be easily explored.
Go for hikes: