It was that time of the year when the wanderlust inside me wanted to explore the shores of some beach. And beach vacation it was! It had to be anyway! With my adorable niece, nephew, and our formidable travel partners— Abacus and Julie, the canines—the adventure was ON!
Our destination was Vatakara, a charming beach town in Kerala. It is around 350 kms from Bangalore.
We started on 8th of October. I pride myself in being an "early bird," especially when I am supposed to travel. But, I think I woke up on the wrong side of the bed, and we ended up starting only at 11 AM. It was a long and scenic drive, but the scorching sun-rays had sucked most of our energy. All we wanted then was to reach Vatakara and rest, sooner the better. After reaching our stay, we slumped to our beds and as everyone was exhausted from travelling. The fun could wait till the next morning!
After sleeping to our heart's content, we woke up in the morning. It was a lovely morning; the air was delicate with the scent of flowers. Now and then, birds chirped, brooding over their nests, the gentle breeze caressing the ferns, and with a cup of coffee in my hand, I was in complete bliss.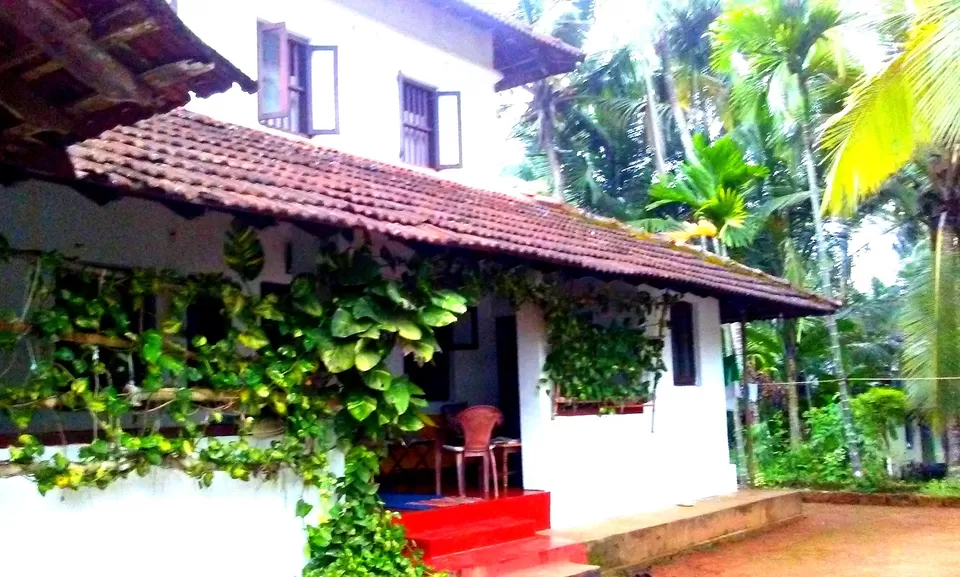 After having a hearty breakfast of Puttu and Kadal curry, reminiscing my childhood days, I set out to teach my niece the art of making a clay kitchen set. It is amazing how a task as simple as clay molding can make one feel so good. My niece thoroughly enjoyed it. After all, these vacations help kids understand and appreciate the gifts that Mother Nature has endowed upon us. They also provide an opening to get away from technology, to connect ourselves to the nature, and to unwind ourselves totally, which feels good, too good for a change.
As the temperature was cooling down, it was time to hit the beach. The beach was about 3-4 kms from our stay. When we entered the beach road, we were awestruck. Under the canopy of coconut trees, with arresting natural beauty and greenery, the beach walkway was perfect in every sense. Add sparkling water and a clean, secluded beach to the entire setup, and voila, you get to enjoy the beach of your dreams!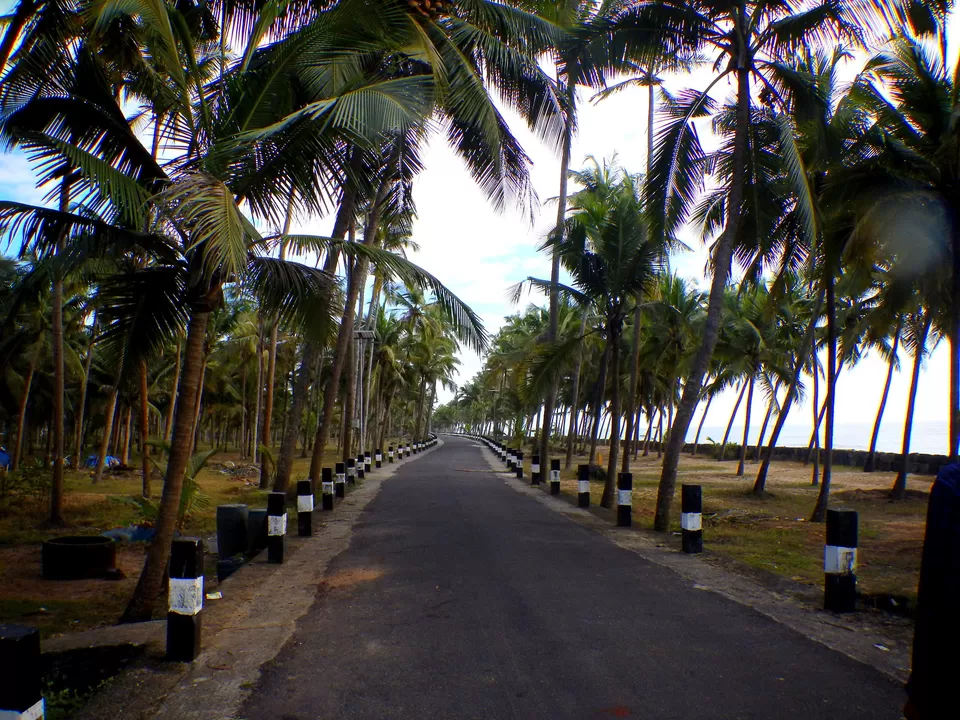 As we got out of our car, we could not believe our eyes. The sight of sun-kissed, clean, and isolated beach with azure waters greeted us. It certainly was one of the better beaches in South India.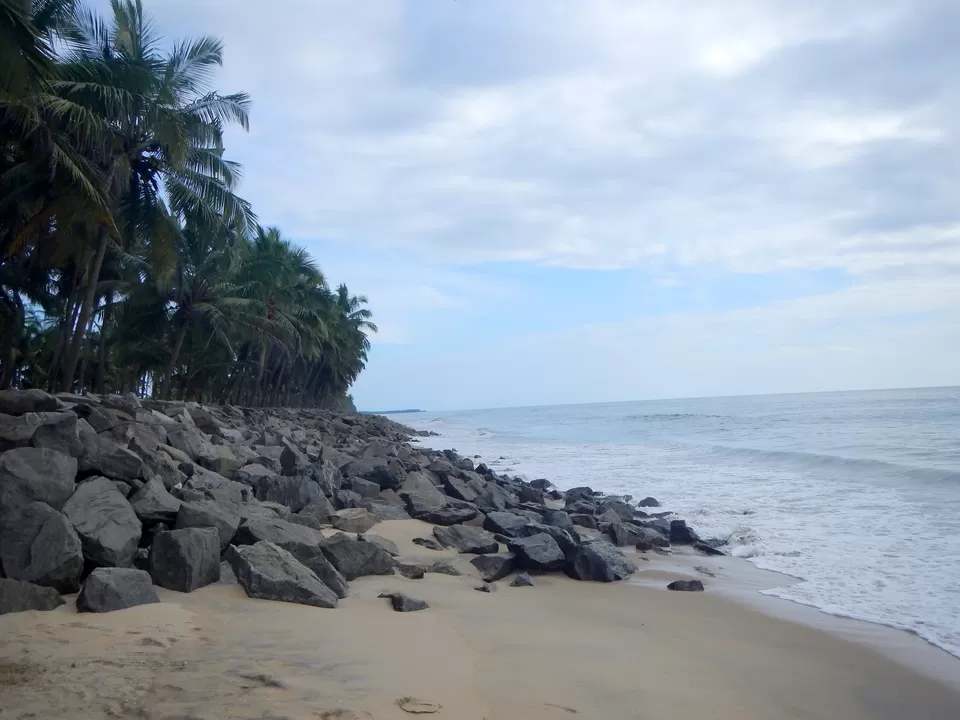 We love water; who doesn't! We jumped into the waters and started playing with (and at times challenging) the intimidating waves. As this was the first beach vacation for Abacus, he was having the time of his life. Being a natural swimmer, he made no compromises in having fun as we watched him roll with the waves in his ecstatic playfulness. Just then, a cast of crabs scudded away through the brushwood and under the rocks. Julie was busy chasing them, and she did it with a serious fervor; another sidesplitting sight for us.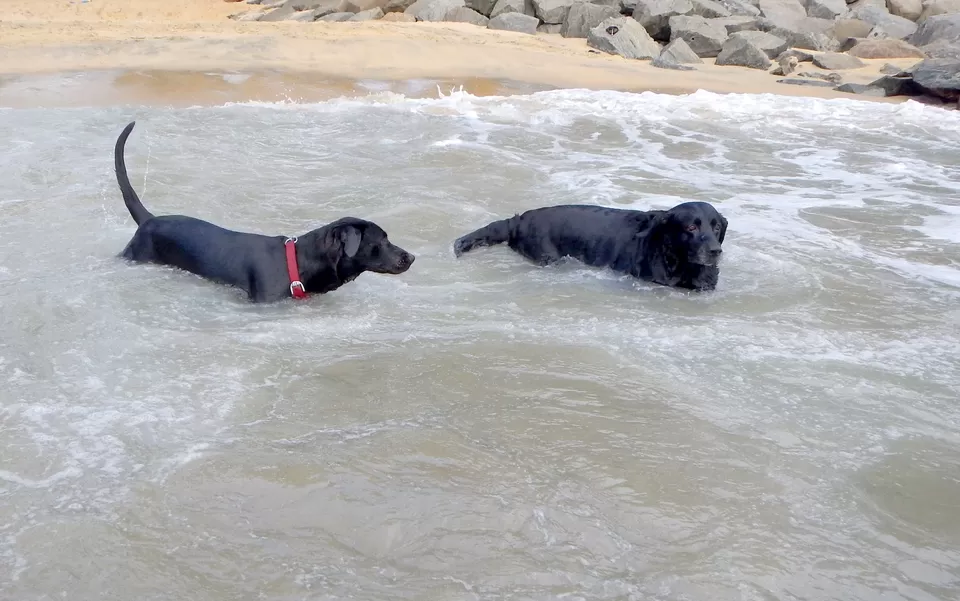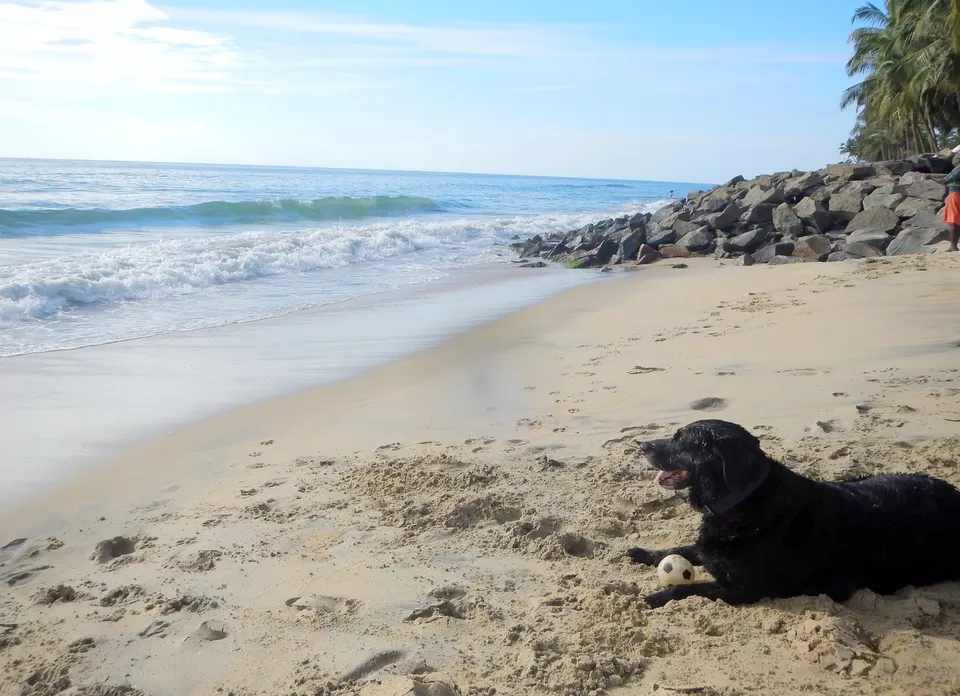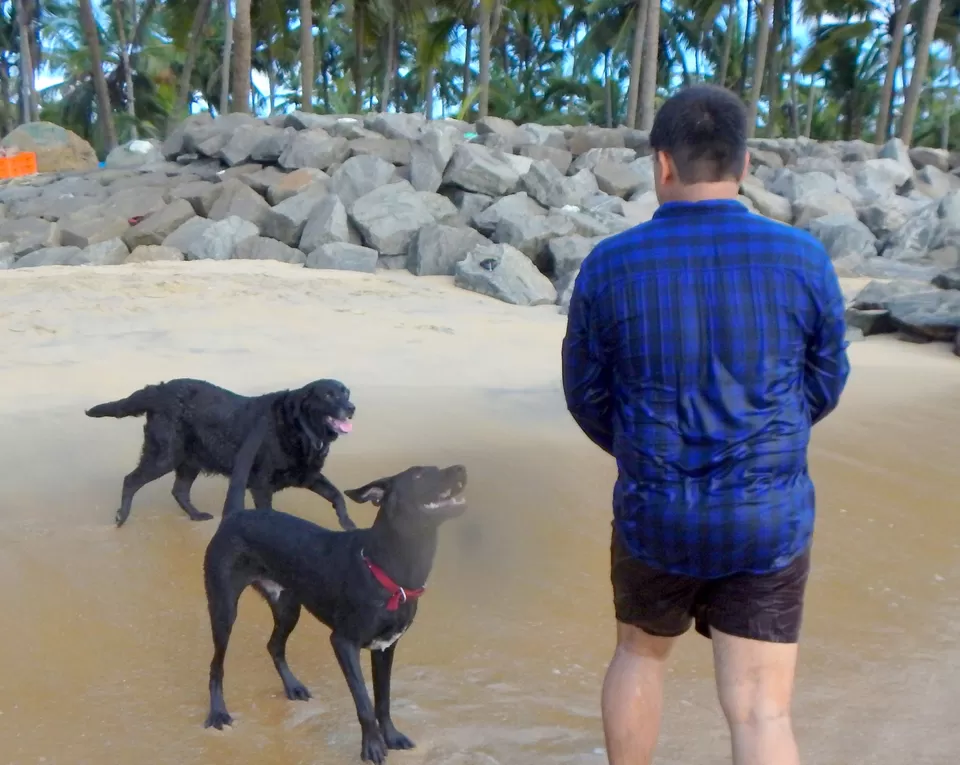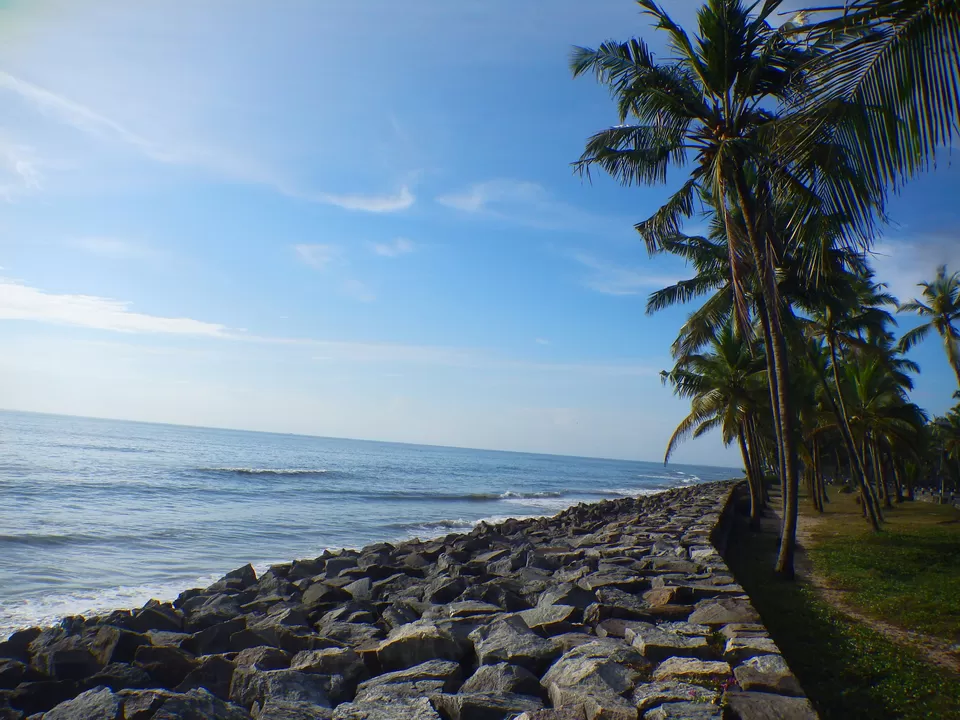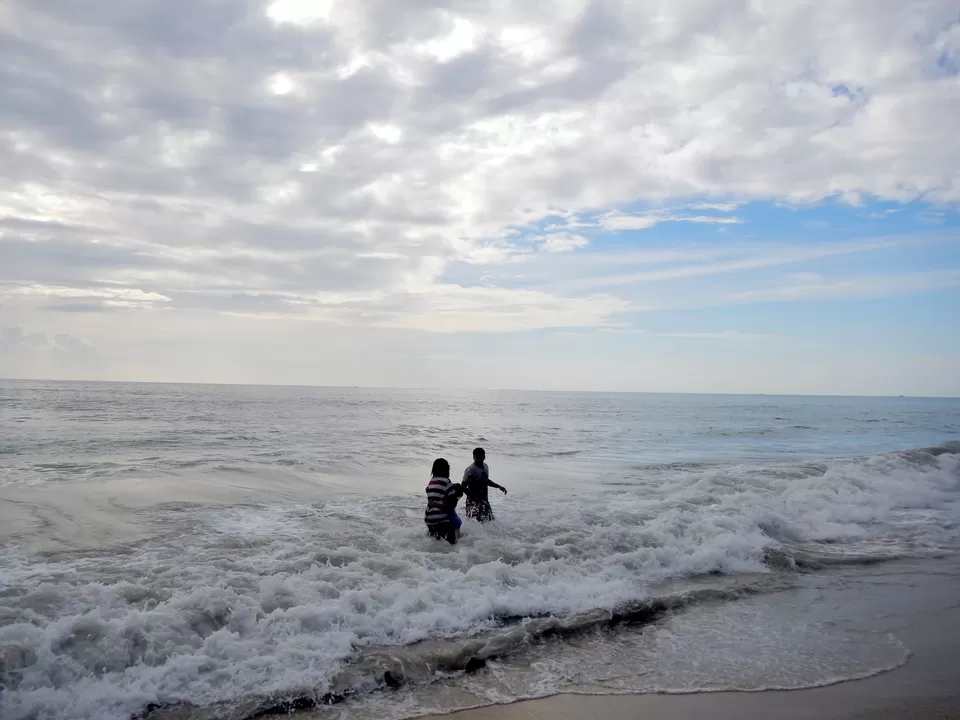 Our ride to Vadakara sand bank beach was in Doni. Vadakara sand bank comprises an attractive beach stretch and it is known for its magnificent shores. Moreover, this is the place where the Kottakkal River embraces the Arabian Sea, making it picture-perfect.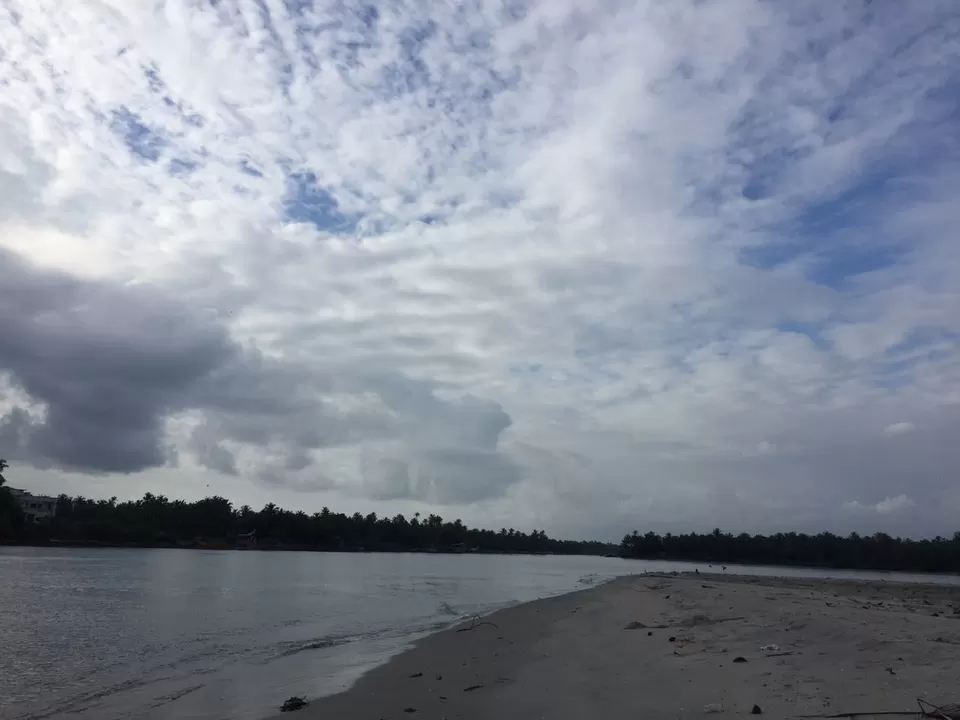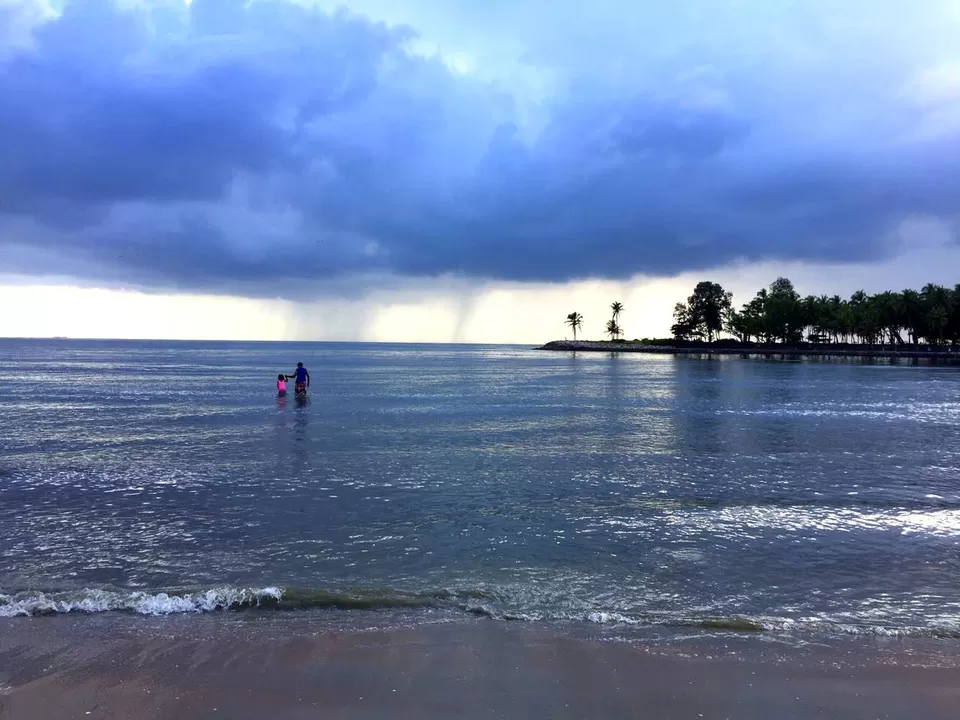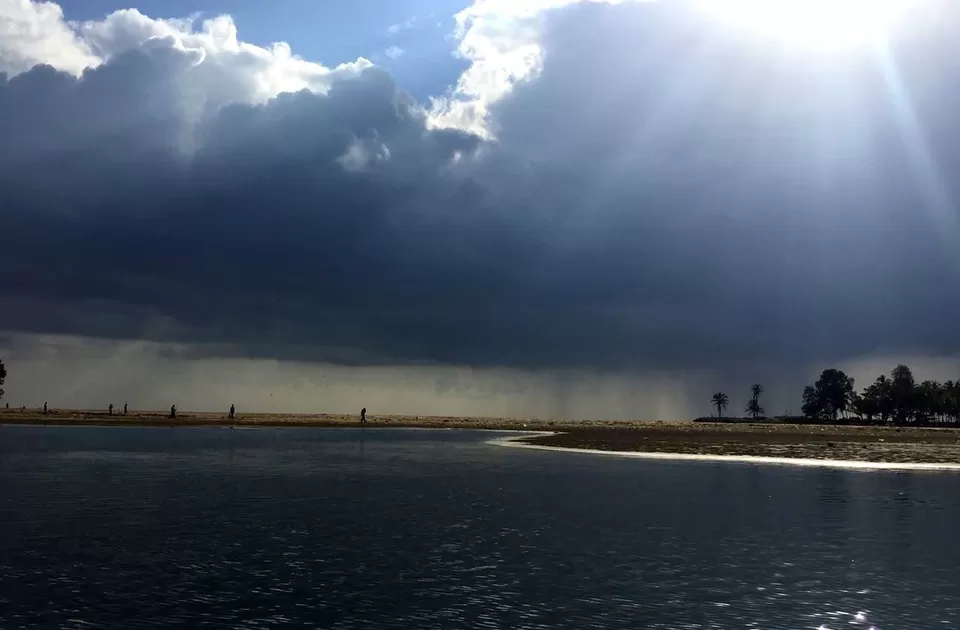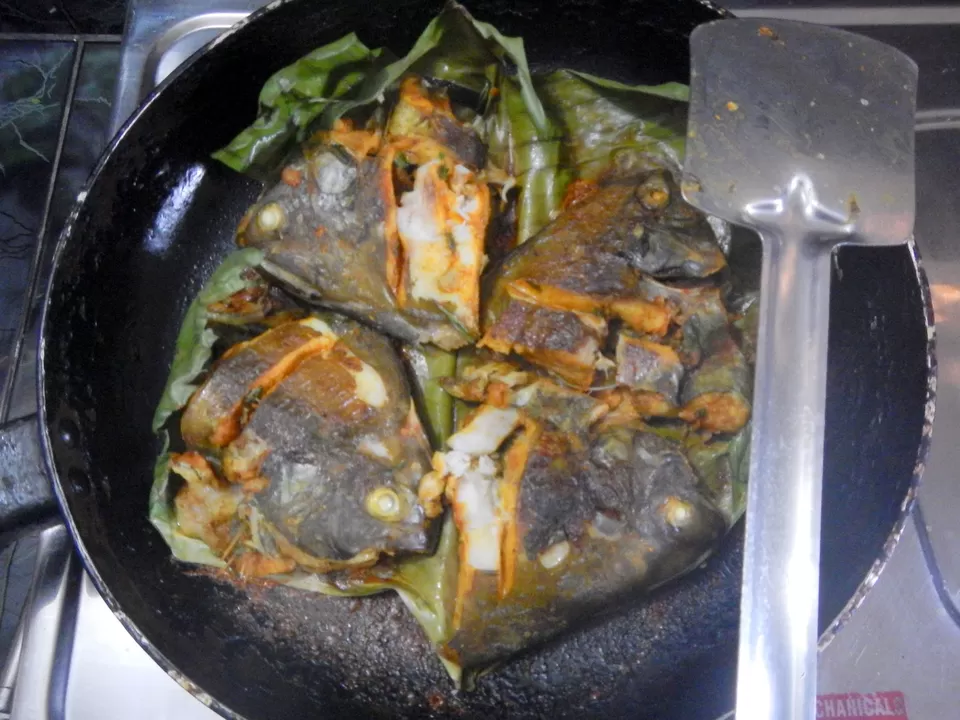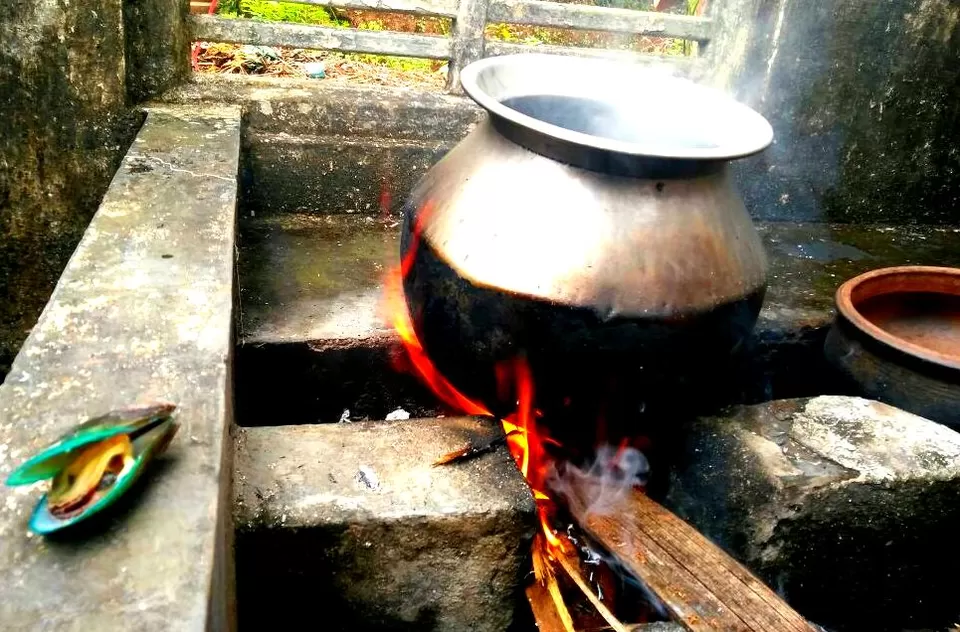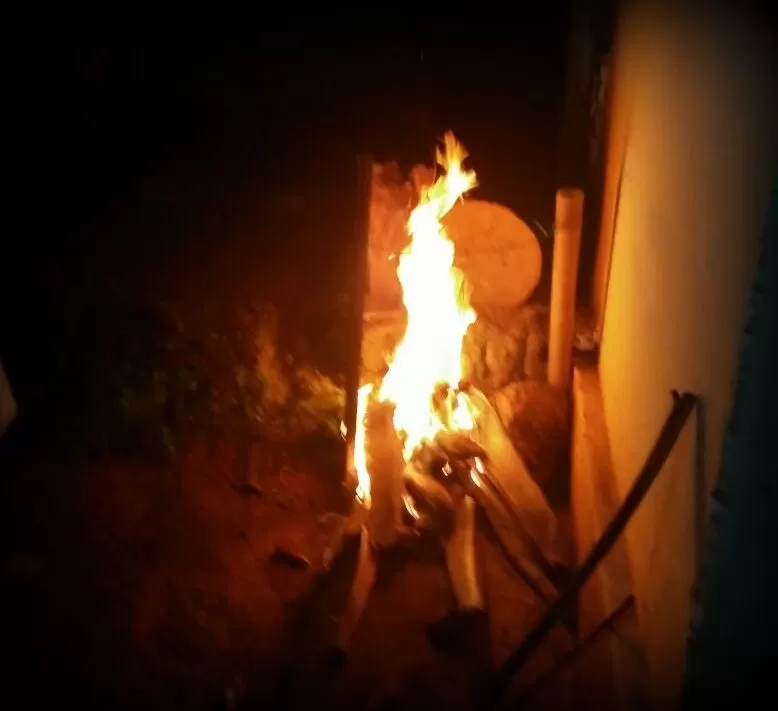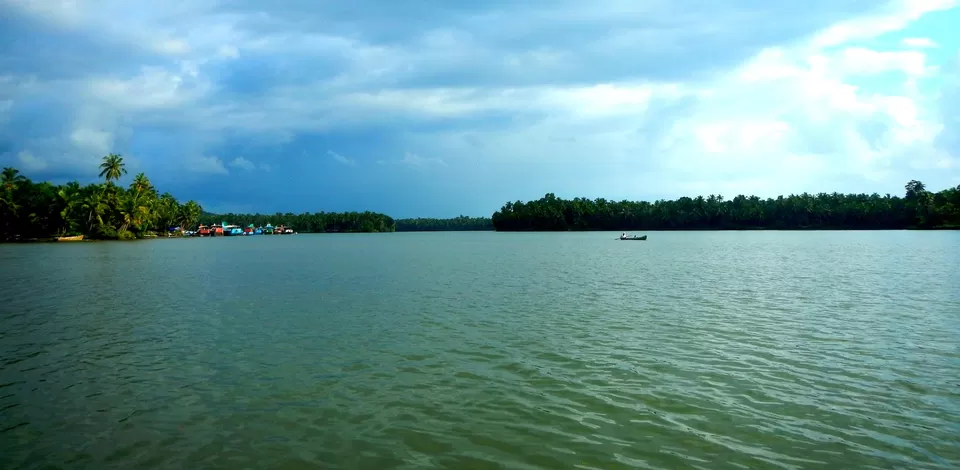 The rest of the vacation followed somewhat the same routine. There was delectable food, the sun-kissed beach, and then there were us with peace in our hearts and minds. The vacation helped us rejuvenate ourselves in a rather peaceful fashion, easily making it as one of the most relaxing vacations that we ever had. Even after reaching Bangalore, I could still feel the blissful moments. The memories are deeply tucked into my heart.
#PETFRIENDLY #NOTSOCROWDED