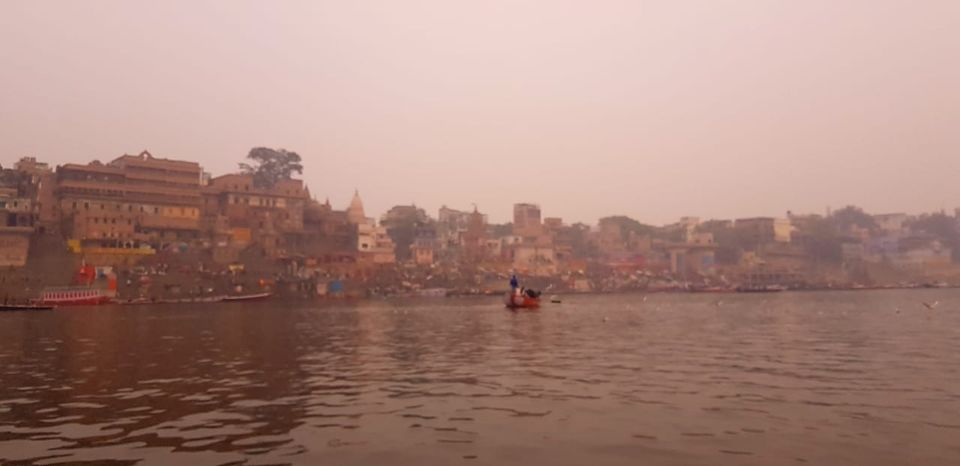 If you want to meet yourself you have to start your journey from your roots. Kumbh is to grab all the spirituality and hindu religious and rituals at one place.
On first day I reached Varanasi by air and then traveled 120kms by road through green lush fields and small towns of utter pradesh and finally reached at my destination kumbh mela, Prayagraj.
After receiving great welcoming at 12 bhai dandiya khalsa akhada run towards the sangam for taking a snan on great tithi on magh purnima according to hindu shastra.
In return explore all vairagya akhadas in the kung and met so many sadhus, bavas, yogis, and sanyasis with different style and appearance with their own Holly path and rituals.
Day was end with maha bhandara where no Of beggars and all visitors can have free food with great welcoming and grace of divinity in terms of ann dan.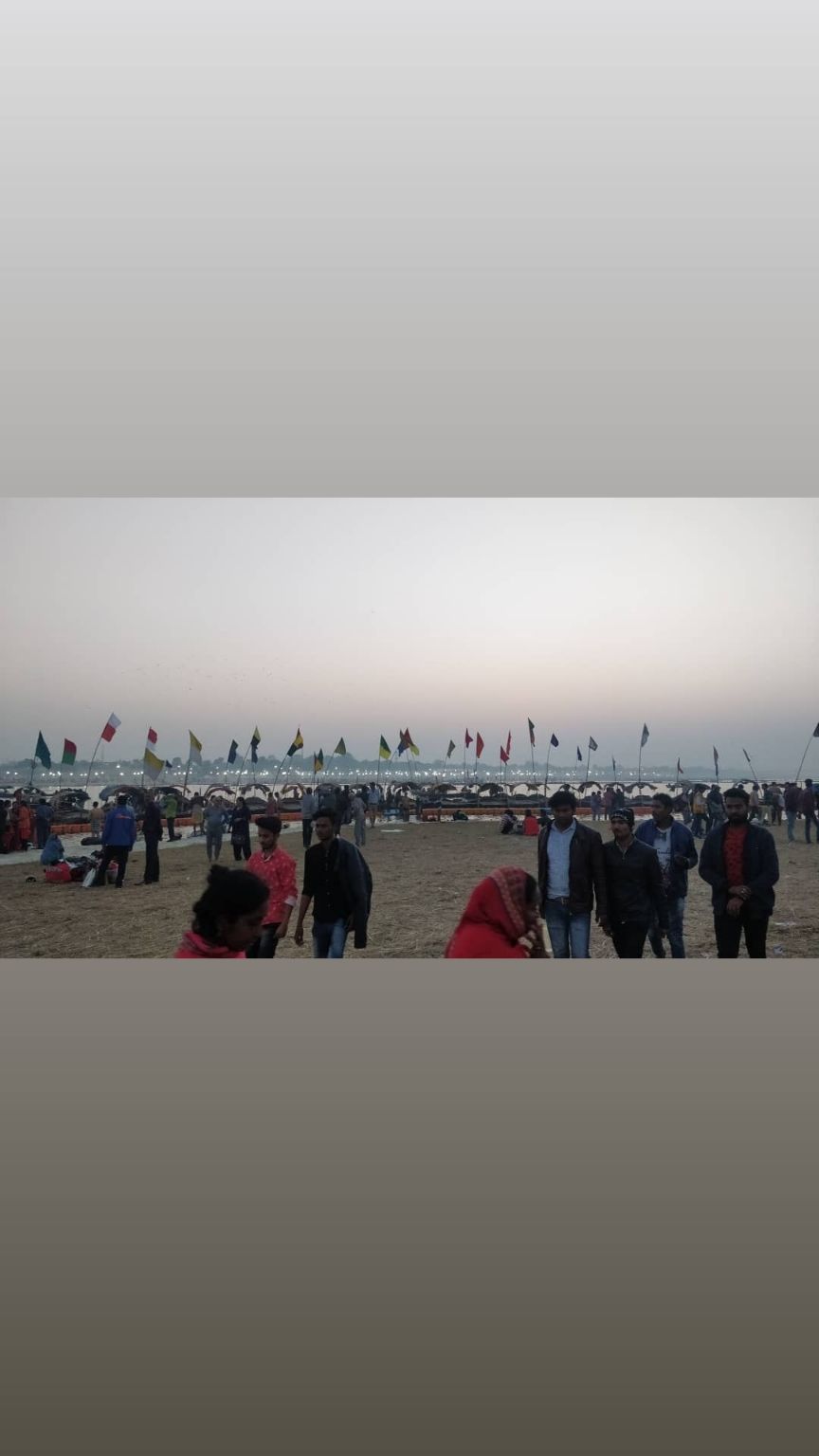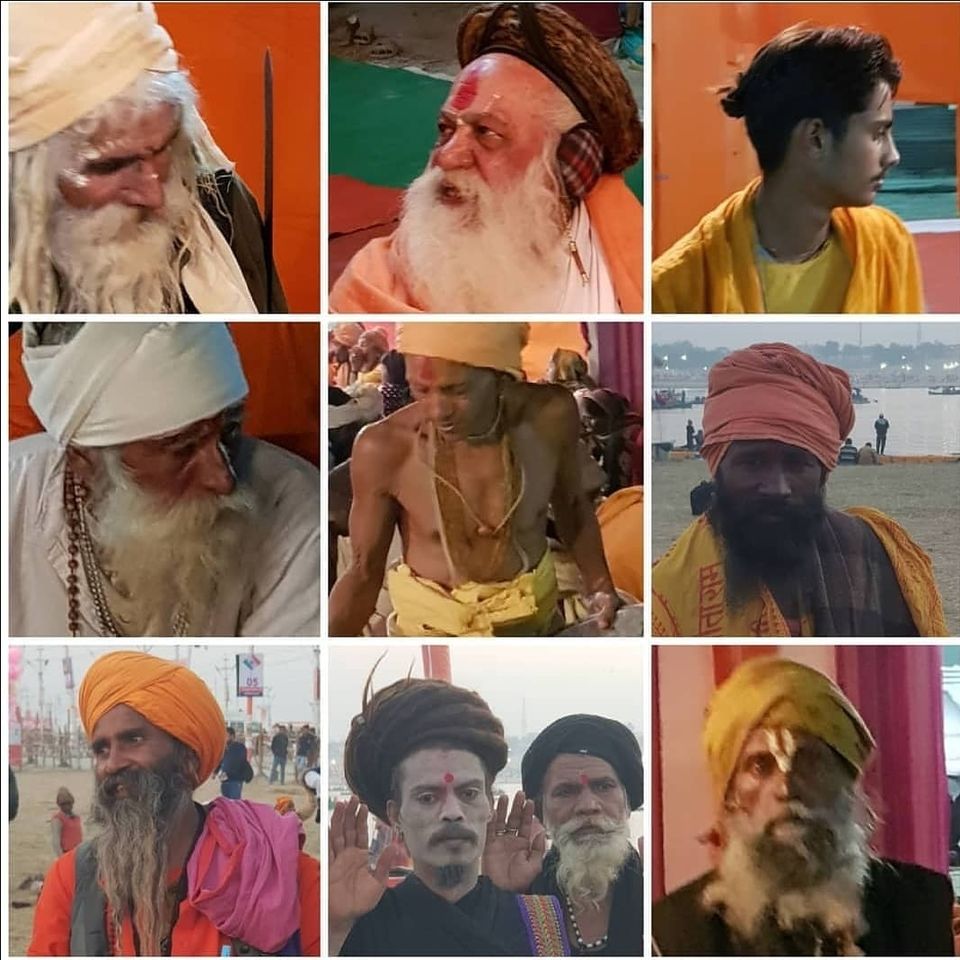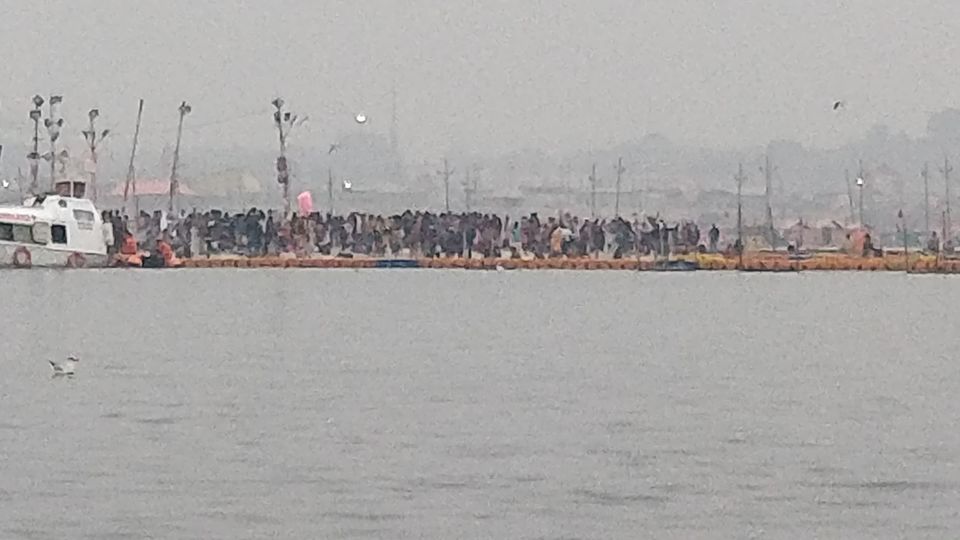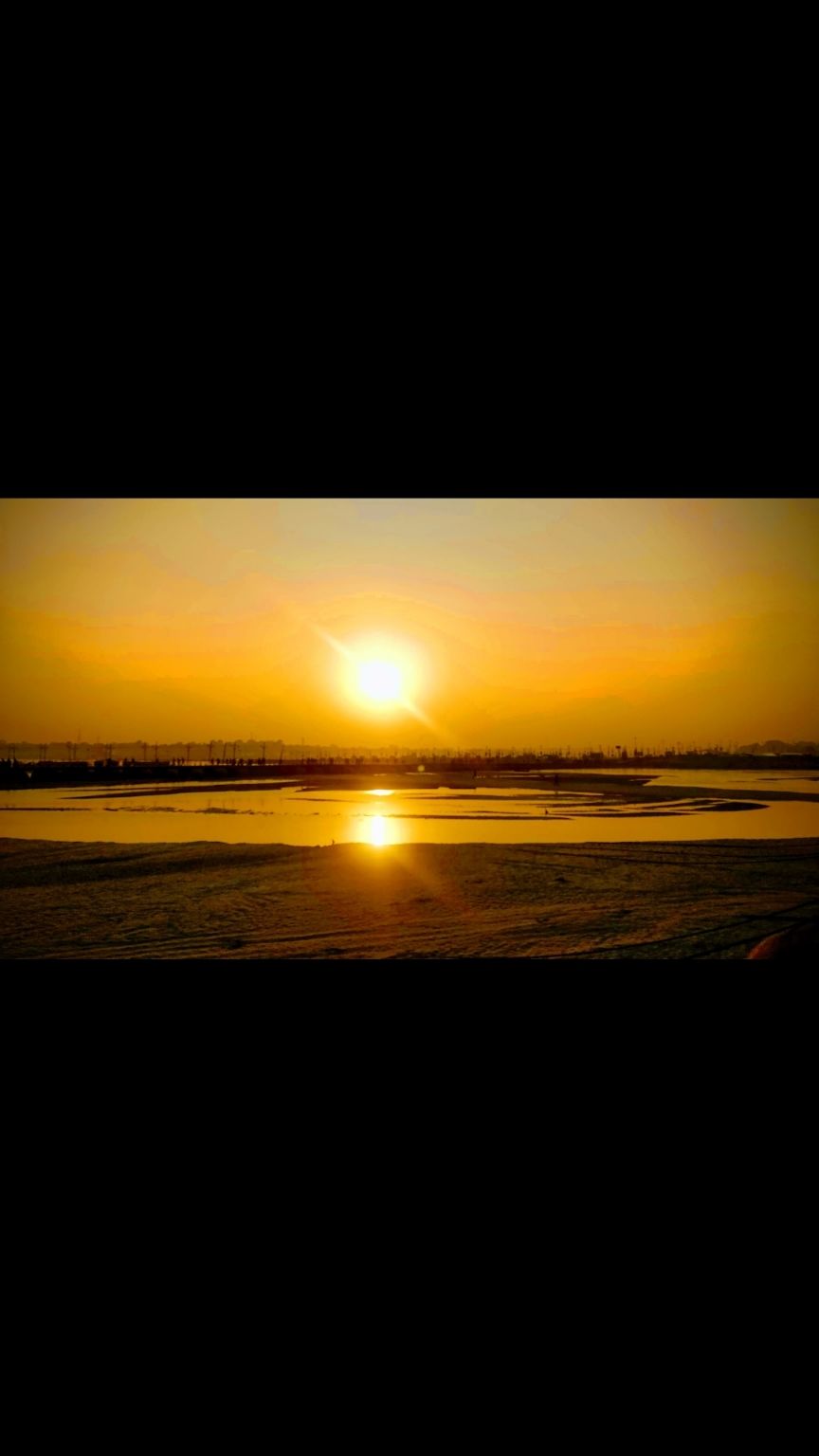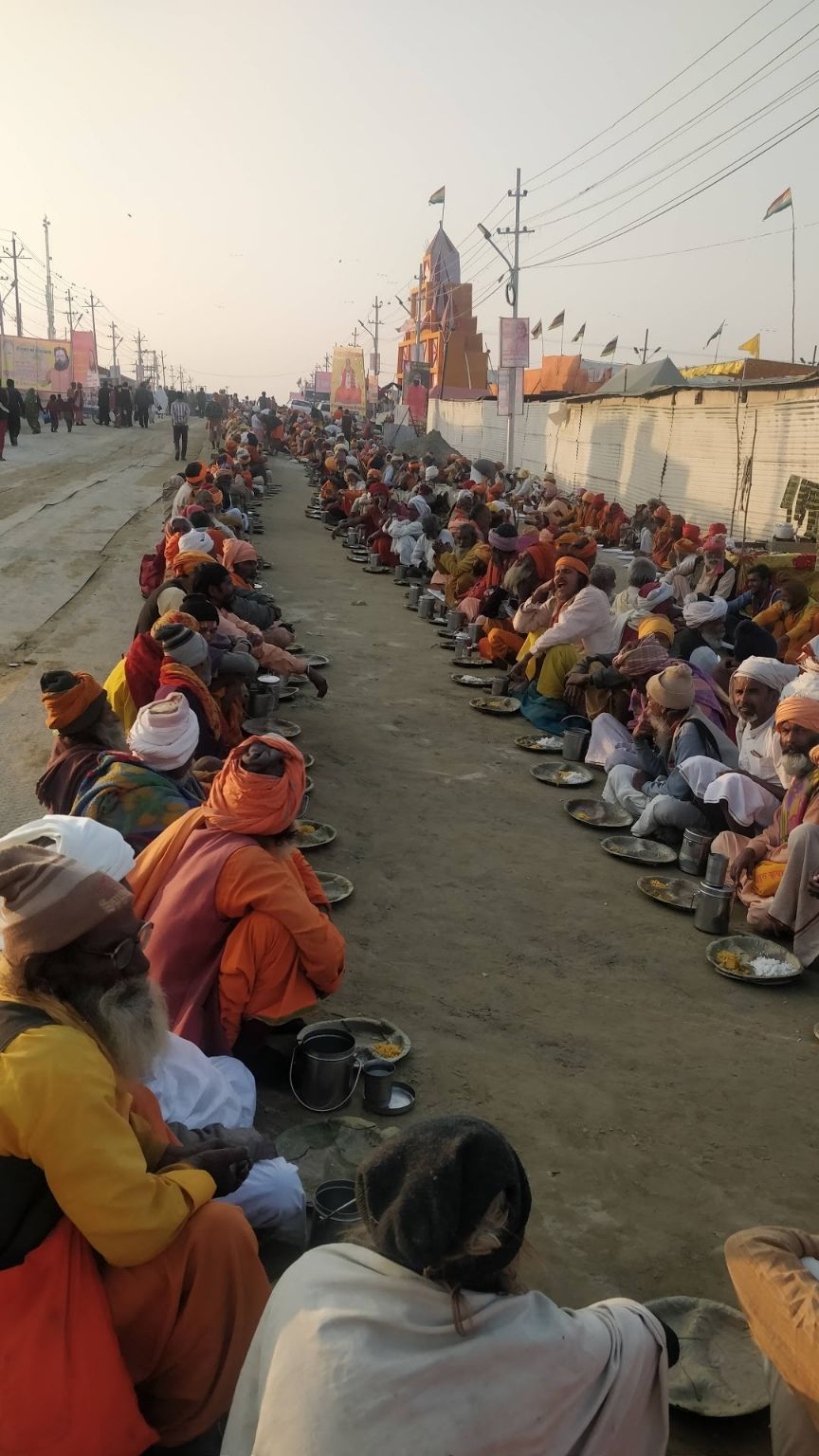 देहेन्द्रिय प्राण मनो मनीषा
चित्ता ह यज्ञान विभिन्न रूपा
तत्साक्षिणी या स्फुरित स्व भासा
साक्षात्‌ त्रिवेणी मम सिद्धदास्तु
देह, इंद्रिय, प्राण, मन, बुद्धि, चित्त, अहंकार, अज्ञान- इन सबसे जिनका भिन्न रूप है, लेकिन जो इन सबकी साक्षी रूपा त्रिवेणी हैं, जो अपने ही प्रकाश से प्रकाशित हैं, वह मुझे सिद्धि प्रदान करें।
We took early morning 3.30 a.m snan at sangam with 4 degree Celsius and cold wind. Experience was amazing and totally spiritual transformative.
After taking snan did satsang with Mahamandleshwer Omkardashji maharaj regarding mythological, spiritual, rituals, and divinity light. Which is so great to enhance and look inside our own self to find out that devine light.
Rest whole day was passed in exploring the whole kumbh city and a all akhadas especially naga sanyasi and their life, which is also one kind of unexplored logic and system which makes all sansaris more excited.
Enjoyed sun set under shed of shiv temple which is at height of the top from where we can see the top view of kumbh and fell in strong bond of sanatan dharma's bond and it's power full vibrations.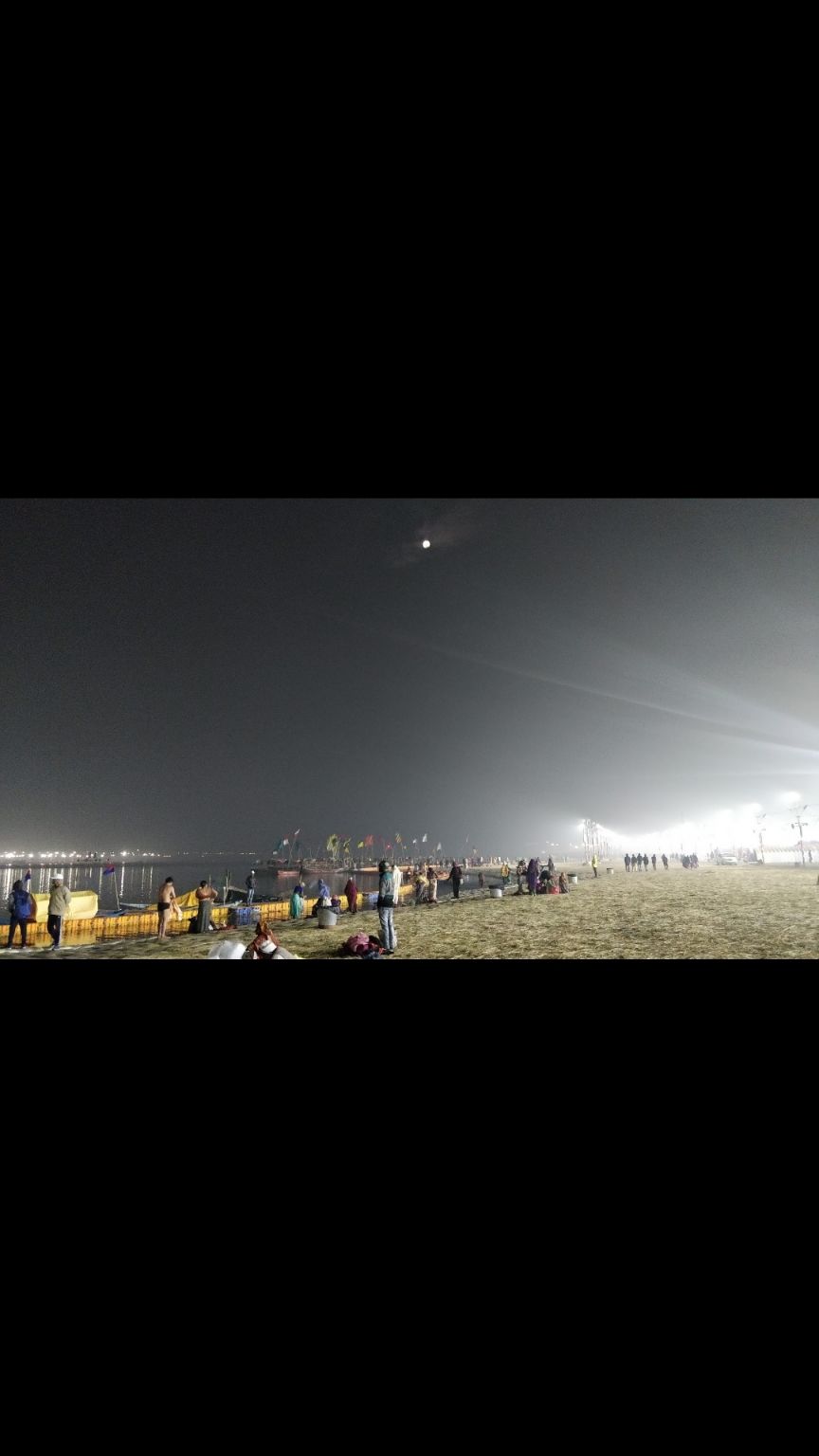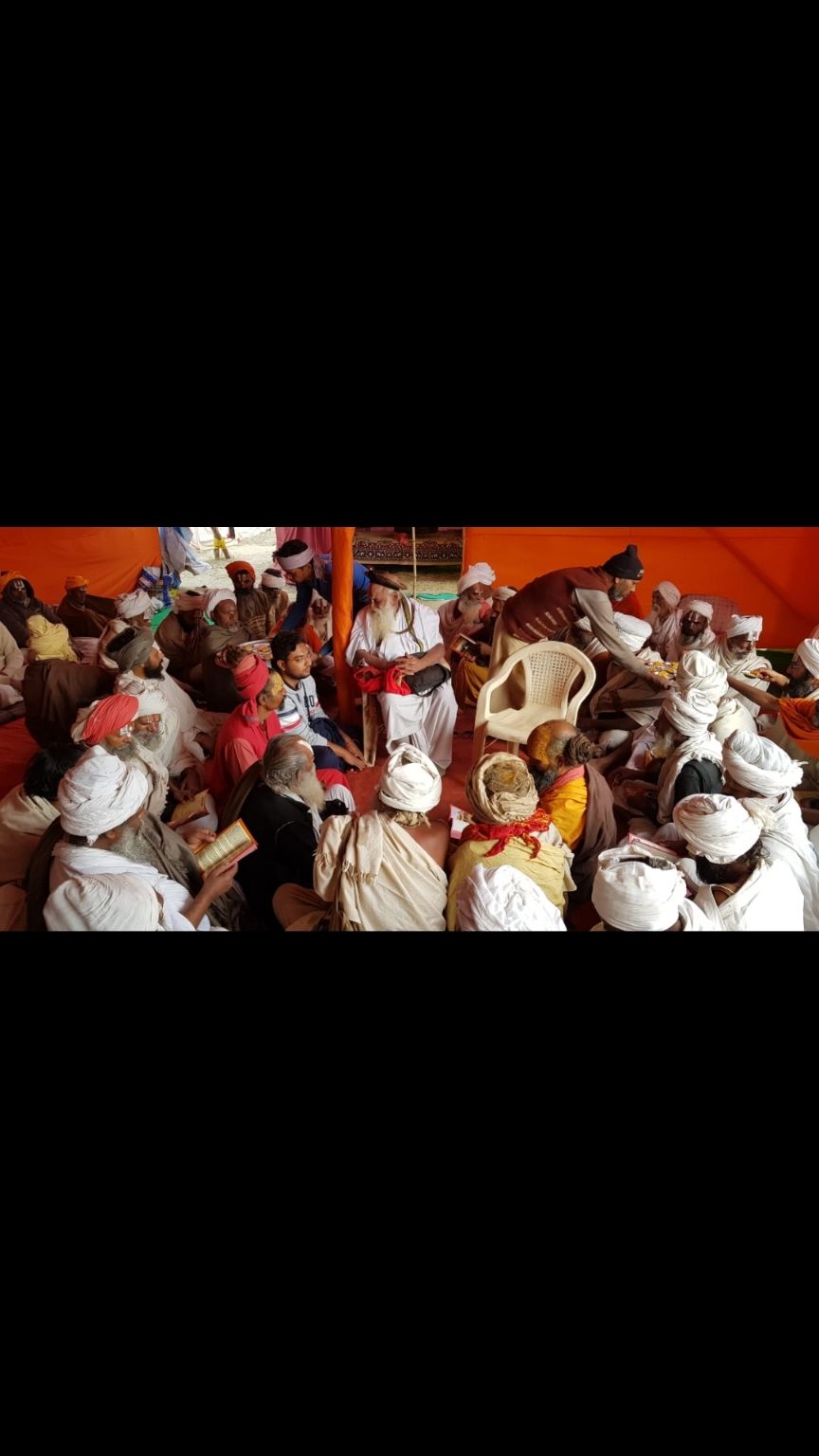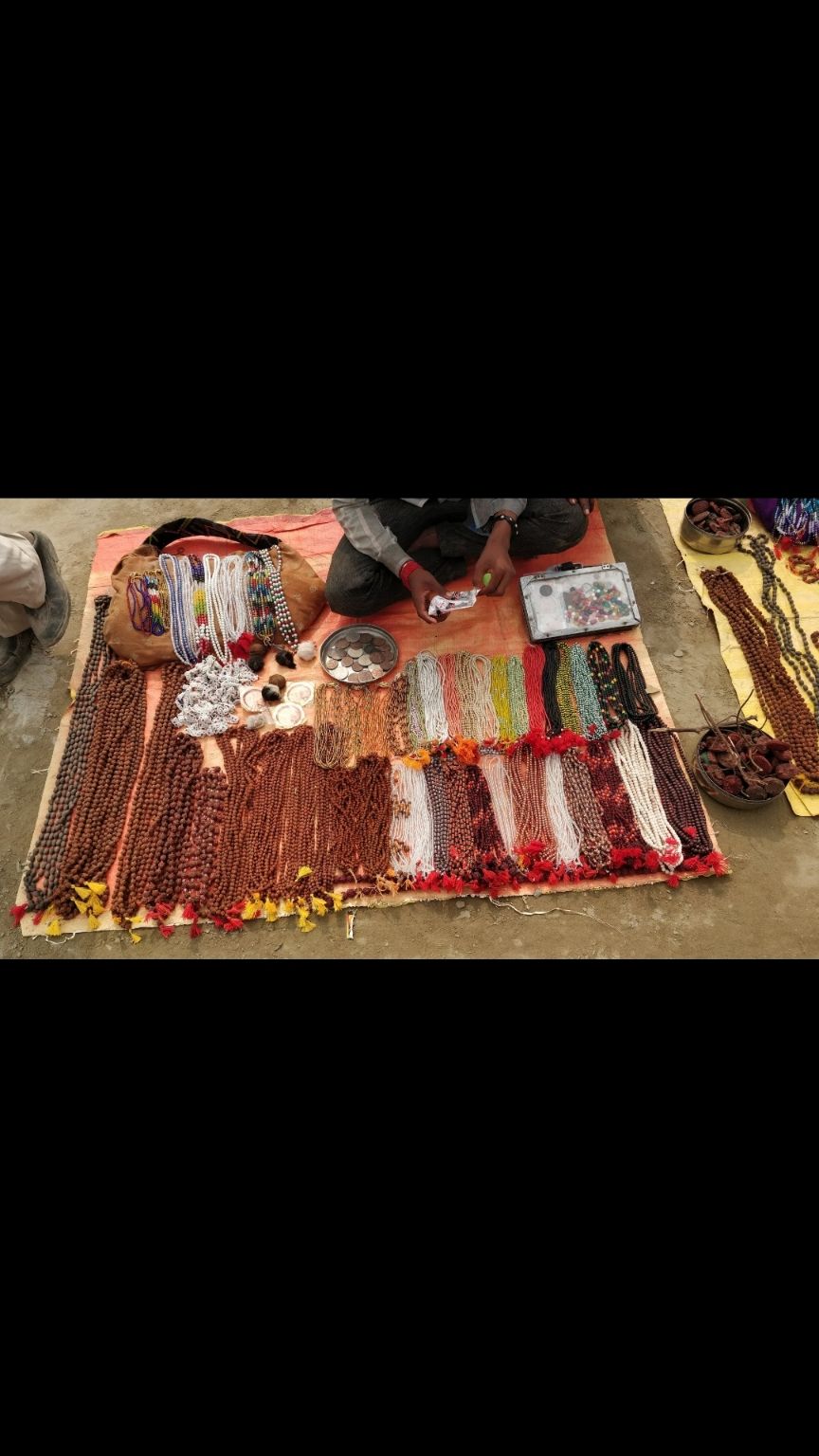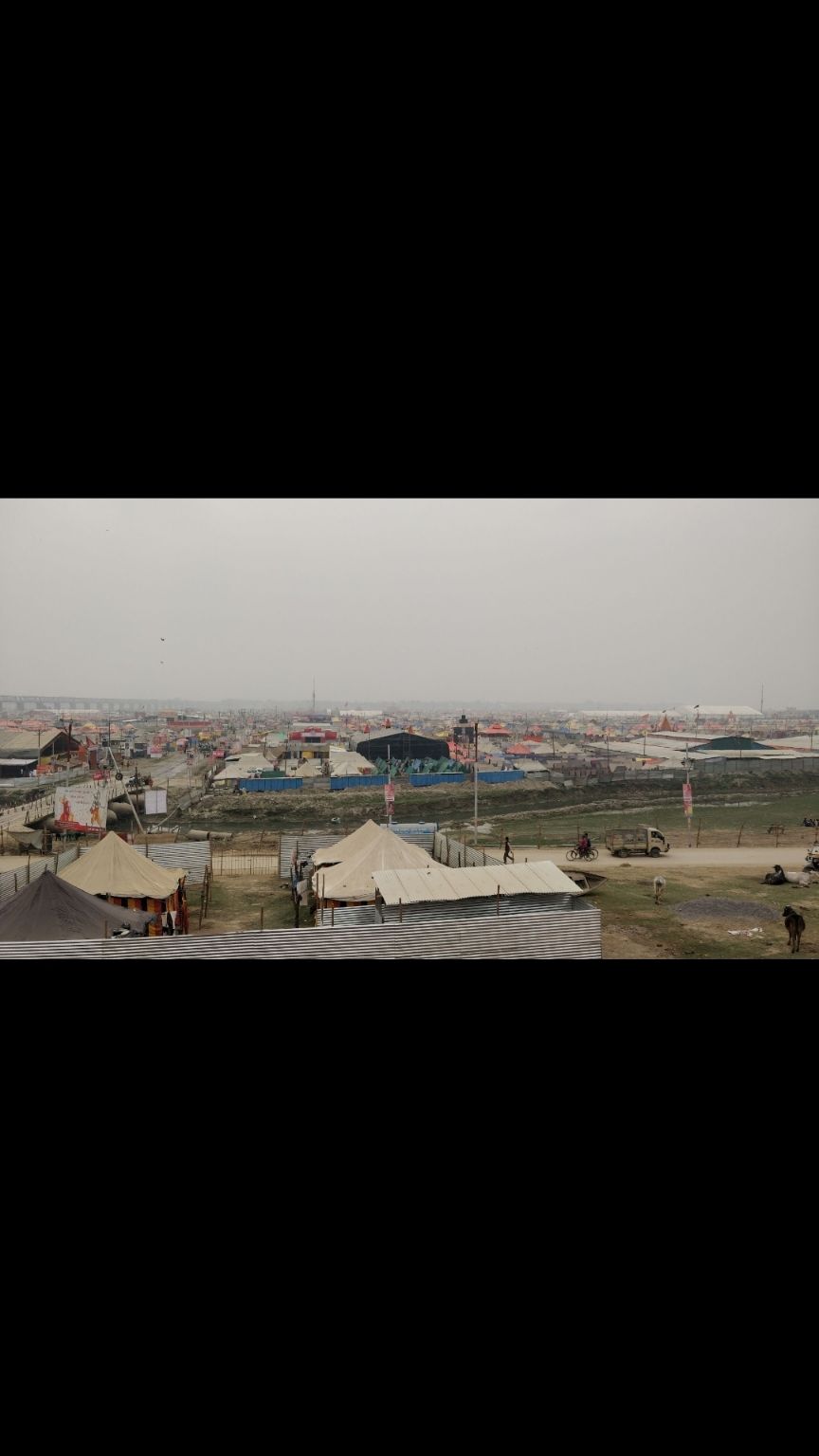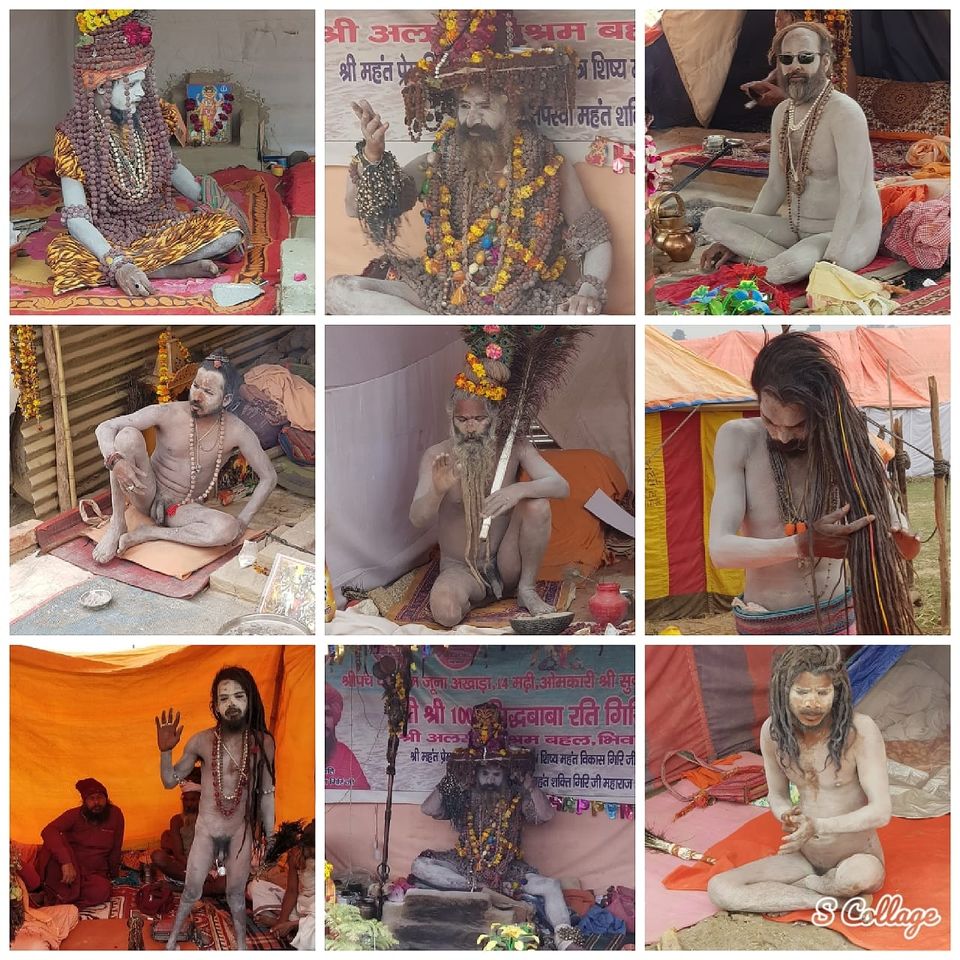 वाराणसीतु भुवनत्रया सारभूत
रम्या नृनाम सुगतिदाखिल सेव्यामना
अत्रगाता विविधा दुष्कृतकारिणोपि
पापाक्ष्ये वृजासहा सुमनाप्रकाशशः'
- नारद पुराण
गंगा नदी के पश्चिमी तट पर स्थित वाराणसी नगर विश्व के प्राचीनतम शहरों में से एक माना जाता है तथा यह भारत की सांस्कृतिक राजधानी के रूप में सुशोभित है। इस नगर के हृदय में बसा है भगवान काशी विश्वनाथ का मंदिर जो प्रभु शिव, विश्वेश्वर या विश्वनाथ के प्रमुख ज्योतिर्लिंगों में से एक माना जाता है। स्त्री हो या पुरुष, युवा हो या प्रौढ़, हर कोई यहाँ पर मोक्ष की प्राप्ति के लिए जीवन में एक बार अवश्य आता है। ऐसा मानते हैं कि यहाँ पर आने वाला हर श्रद्धालु भगवान विश्वनाथ को अपनी ईष्ट इच्छा समर्पित करता है।
On 3rd day we arrived at Banaras by afternoon get fresh at hotel and started journey to meet Devo ke Dev Mahadev. Vibration was that much strong that we can de astrol body and sense in our body.
At evening we attended Ganga maha arti, india is the only one country which doing this with their rivers and give that much respect and love to them. Experience was super excited the whole environment was high in spirit with mixture of all diya, lights, rain and systematically synchronization of all pandit who takes it all to the another level of divinity.
If you are in a Banaras and you wouldn't explore or lost in streets of Varanasi you have really misses life time chance, so after completing aarti we explore night walking in streets and feel like we are playing maze game.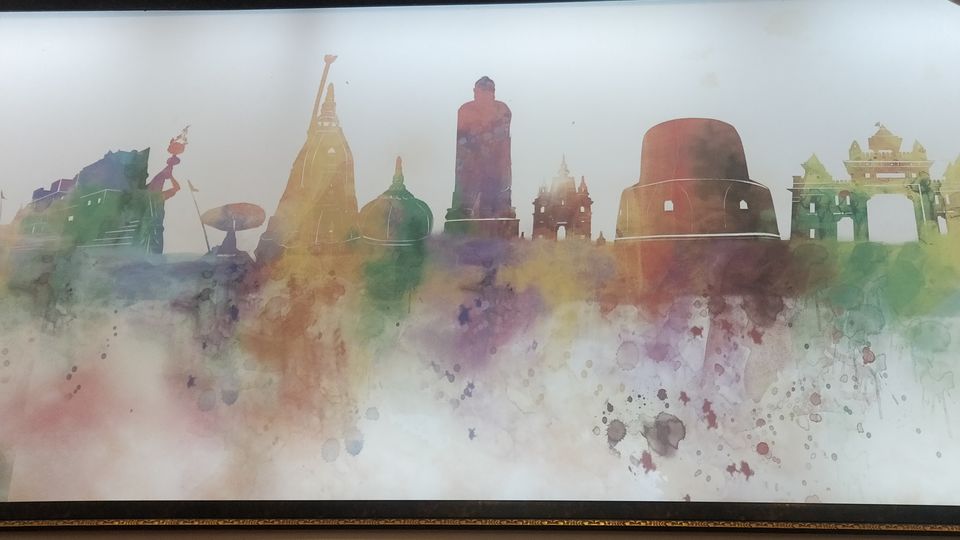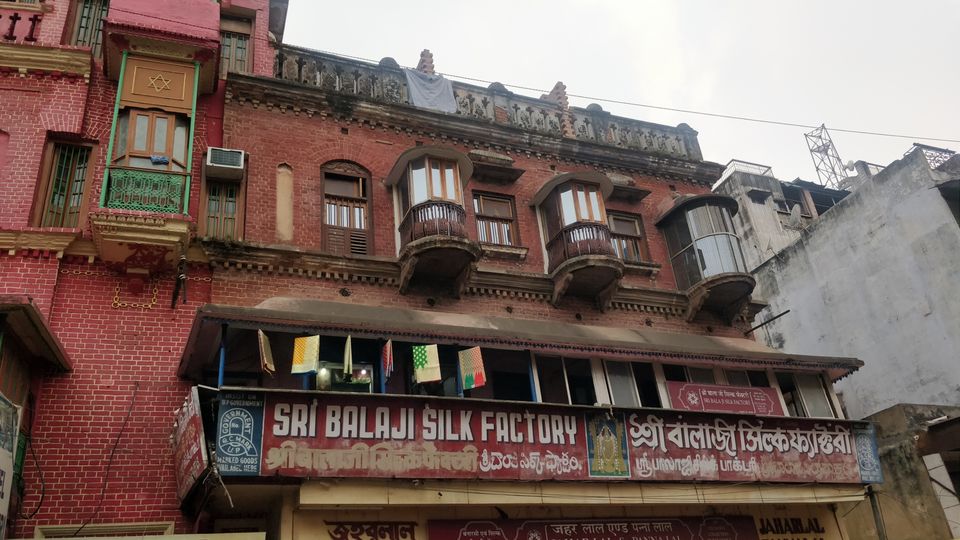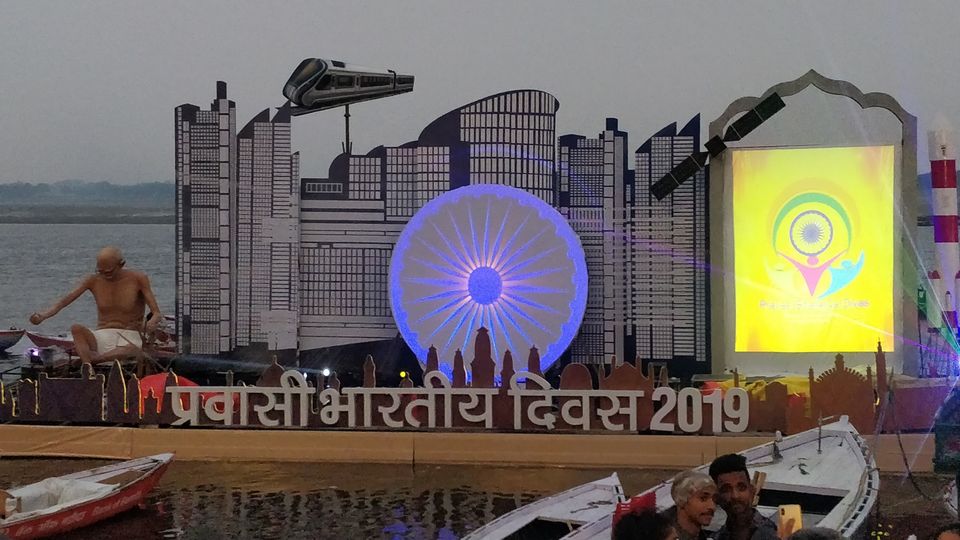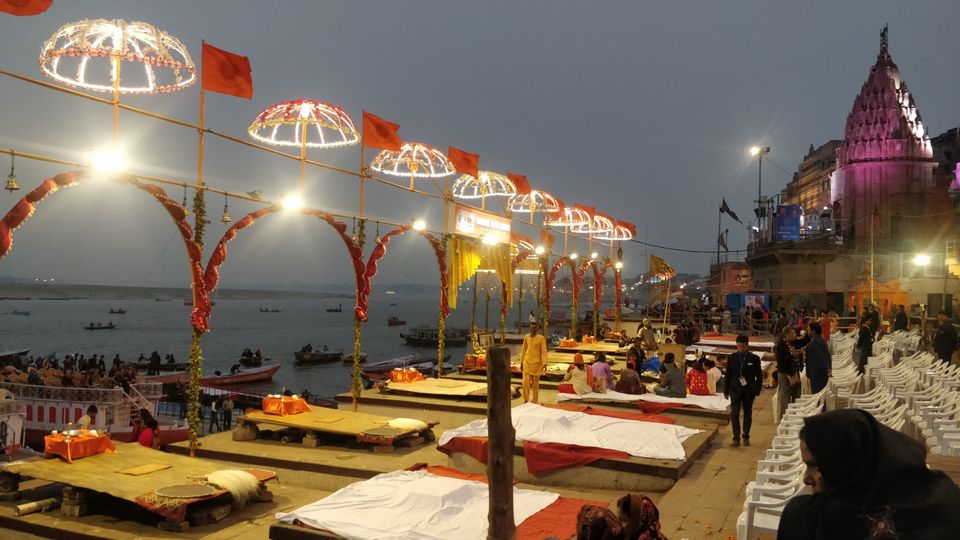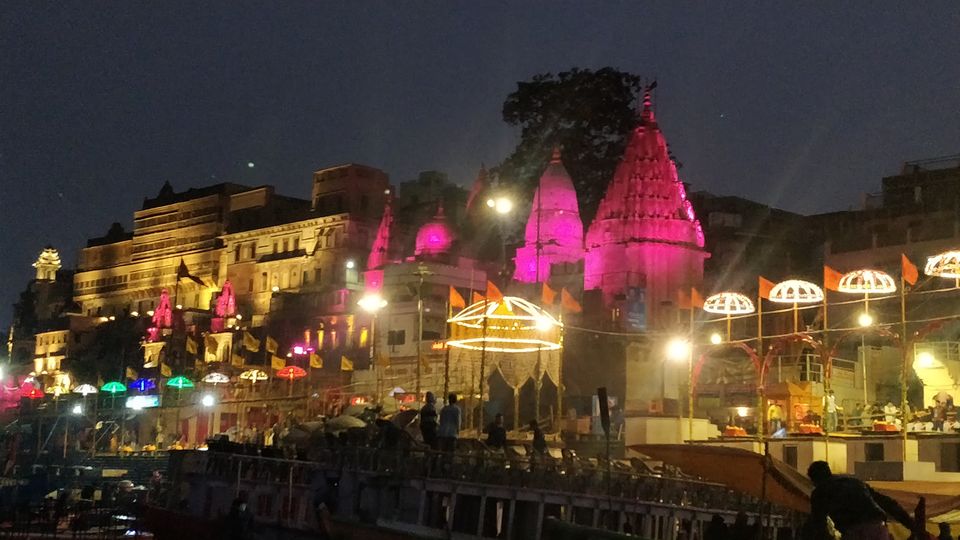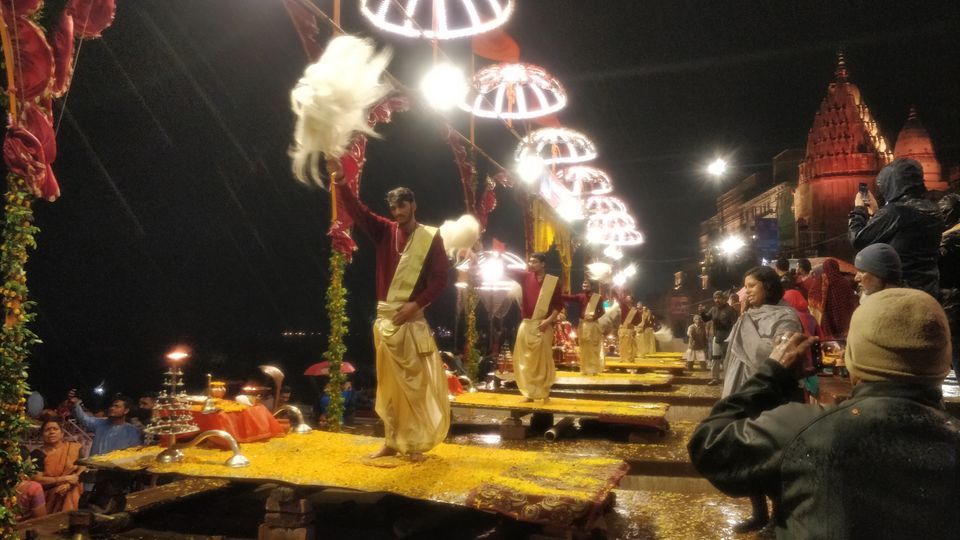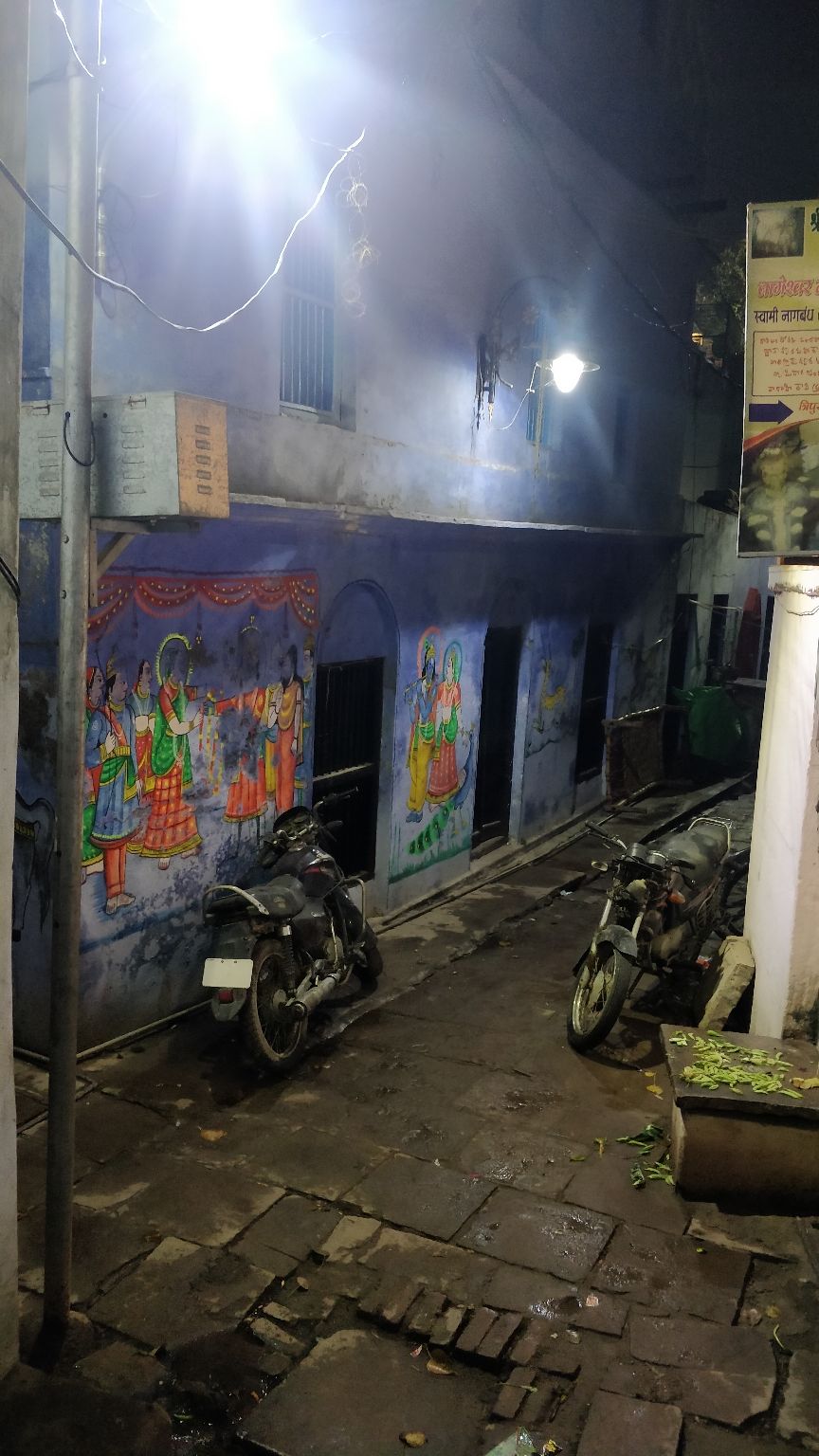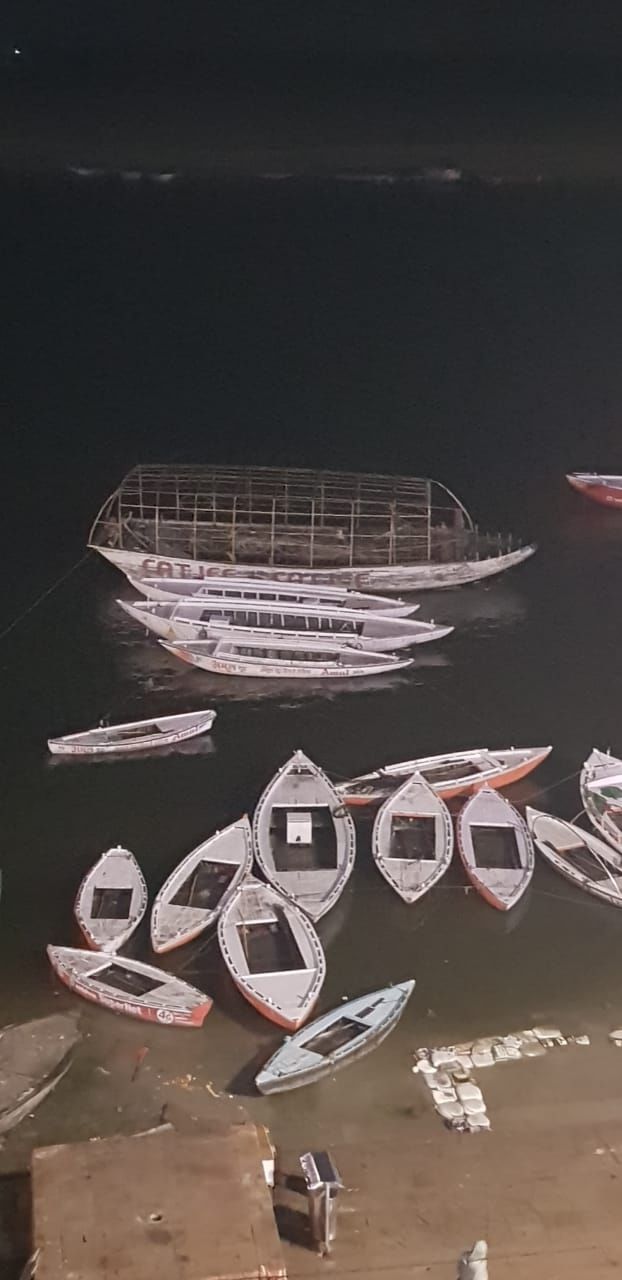 में इश्क़ लिखू तो तुम बनारस समझना...
में जोगी लिखू तो तुम वाराणसी समझना...
में जीवन लिखू तो तुम काशी समझना...
Perfect morning would be you are in the boat middle of the river one side is full heritage palaces and building another side is flat ground, full cold wind is around you and sun is rising. You can get it in Varanasi only and I am lucky that I have did that.
8 km, 84 different Ghats we explore through boating along with detail history behind that ghats. In between sea gulls gives you company and entertained you with their style. Muat do thing in Banaras.
If you are in banaras and you have not did shopping of Banaras silk what else you have did..! So many variety and options to explore heritage textile industry and local market.
Banaras is also famous for its yummy and delicious street food. So many chats, sweets, and species.
Tomato chat, kachori, samosa, palak papdi all these are very famous. The city is complete in every manner after some spice they have option for sweets too, rabdi, gulab jamoon, bada dahi and finally Banaras pan to give perfect end of your trip.