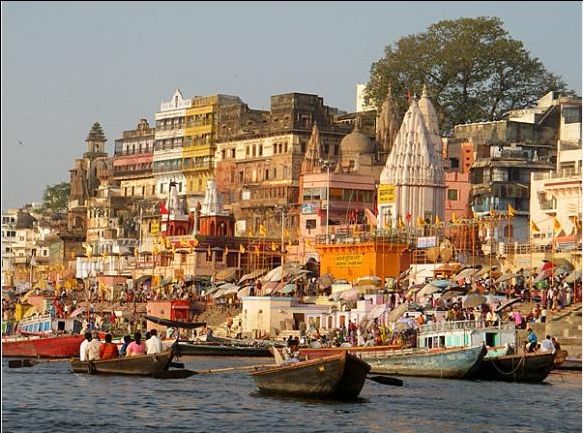 Hey guys !! Here I am back with one more trip which I done two year back .
A sudden plan of Banaras was made and here I am in Banaras with a backpack . I still remember train(Doon Express) was 3hour late hats off to Indian Railways . I finally arrived Varanasi junction at around 2pm . After coming out from platform I ask a autowala to show me some good hotel as I did not booked online hotel and he said ok but he will take ₹70 from station to hotel . Autowalas of Banaras are very melodious in talking . He take me to "Harishchandra Ghat" after showing me two hotel in Ghadaulia area . In "Harishchandra Ghat" I finally got a bit cheap room in lodge which was only ₹550/night . So I checked in and went for "Ganga Snan" with my two friend . After tooking "Ganga Snan" we went to the temple " Kashi Vishwanath" ji and took darshan it was only 2kms from my lodge so I used to go to temple by walk beacuse if you want to explore Banaras no other way is more better than walking as Banaras Galiyoon ka Seher Hai (Banaras is city of streets) . At evening I visited "Dashaswamed Ghat" for the famous "Ganga Aarti" which is famous in all over the world . After the aarti I visited to another famous temple of Banaras "Kaal Bhairava Temple" and took darshan and there I saw a very funny thing govt authorised "Hemp" (Bhang) shop which is taken as blessing of Lord Shiva . Near Bhairava temple there is another famous temple of Lord Shiva where I took darshana. While returning from there I took toto (E-rickshaw) to Ghadaulia where I took my dinner which is "street food" and then I eat famous "Banarasi Paan" & "Kesharia Thandaai" at Ghadaulia Chowk . Then I took a walk from Ghadaulia Chowk to my lodge . As this day ends .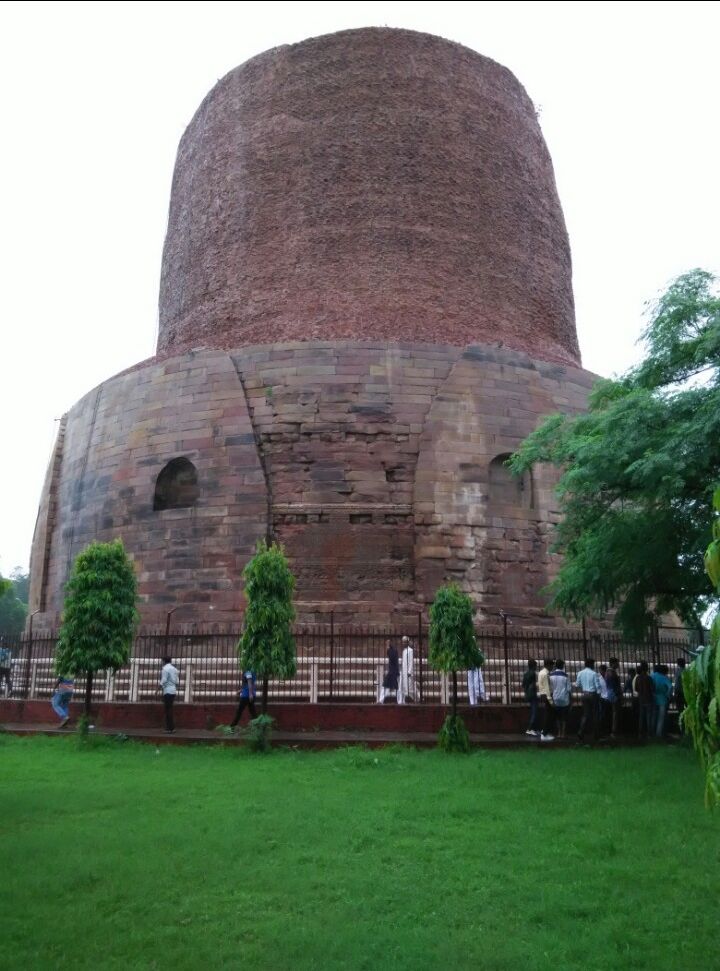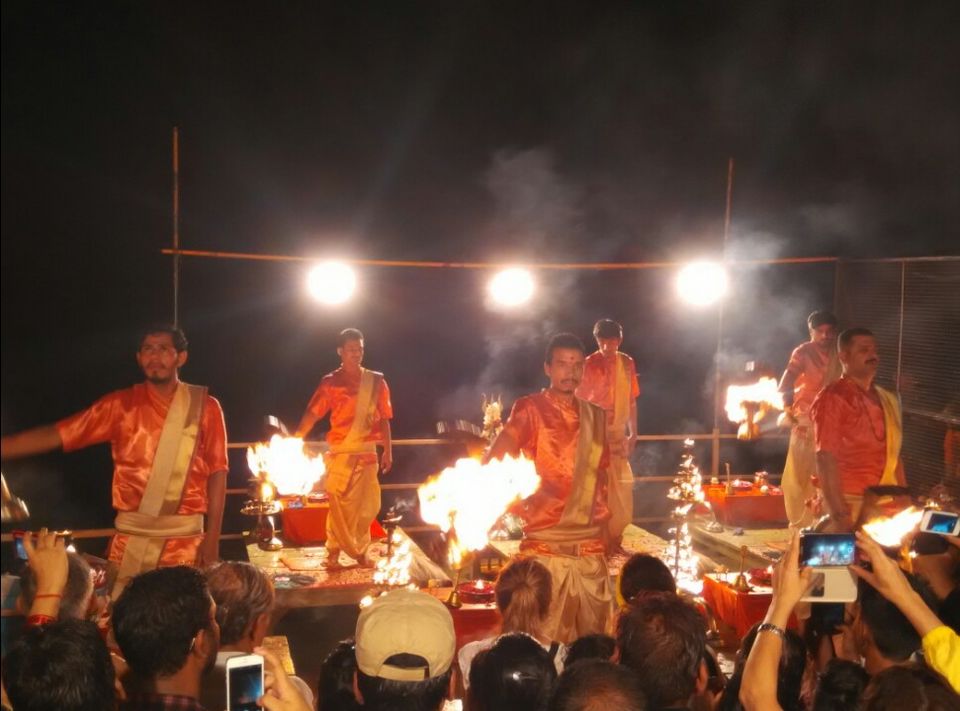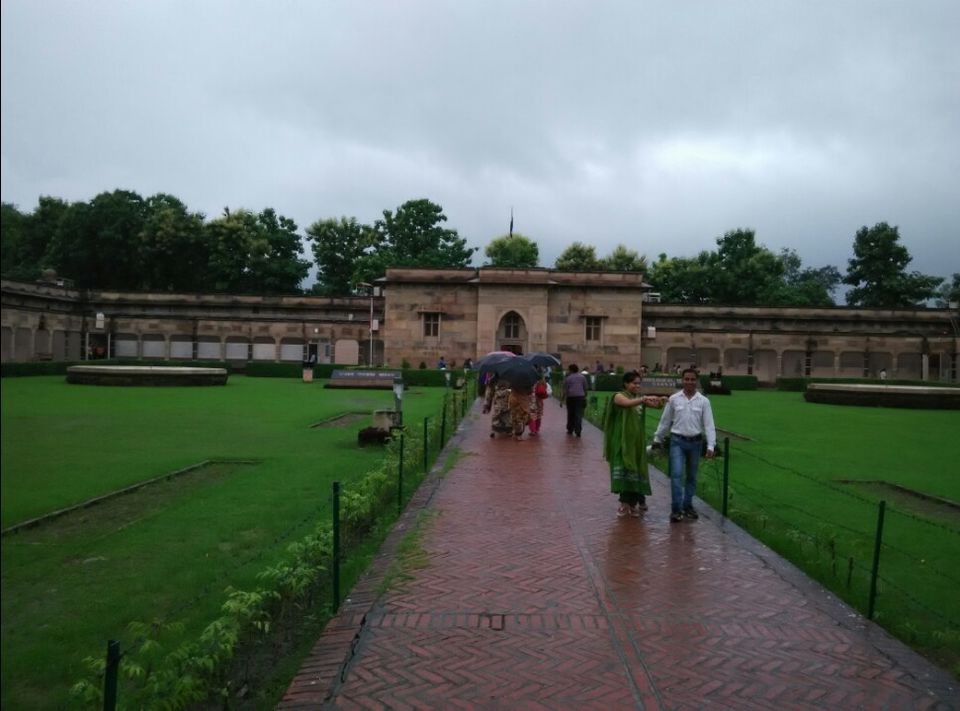 Second day or final day of my trip I had to cover many things so I started at early morning 3:00 am . Once again started my day with blessing of "Baba Kashi Vishwanath" because that day was monday and Monday has special place for "shivbhakts" . After took darshana early morning I went to "Assi Ghat" for sunrise and what a beautiful morning was that a memorable and undefined beauty how the first ray of sun kisses the holy "ganga" . There is no words for that beautiful moment . After Assi Ghat we left for "Panchmukhi Hanuman Mandir" a another famous temple of Banaras and after that we went "Banaras Hindu Vishwavidyalaya" (BHU) a excellent university with its gloriously history. After that I came back to my lodge because I had to left for "Sarnath" . So after coming back to hotel I took breakfast which was bit cheap in cost in ₹35 I got my full plate breakfast which was yummy and hygenic. After having breakfast I left for Sarnath in auto I had the option of OLA cabs too but I choosen local autowala. Sarnath is just 8 kms away from Banaras . Sarnath has a glourious history it is related with "Samrat Ashoka" famous "Ashok stambh" is situated here and Sarnath is also related to "Gautam Buddha" here there are many "monesties and Buddhist temple" and also a "meauseum" which is worth watching. After visiting Sarnath I came back to Varanasi Junction .
So friends go and explore Banaras. A place where u can see the real harmony between Hindu-Muslim . You can see how a mosque is just beside the Kashi Vishwanath temple which is a wonder in its own and you will see how people are so friendly and melodious in this city . When you explore try to explore it through walk not by vechile because you can see a real Banaras in its streets .