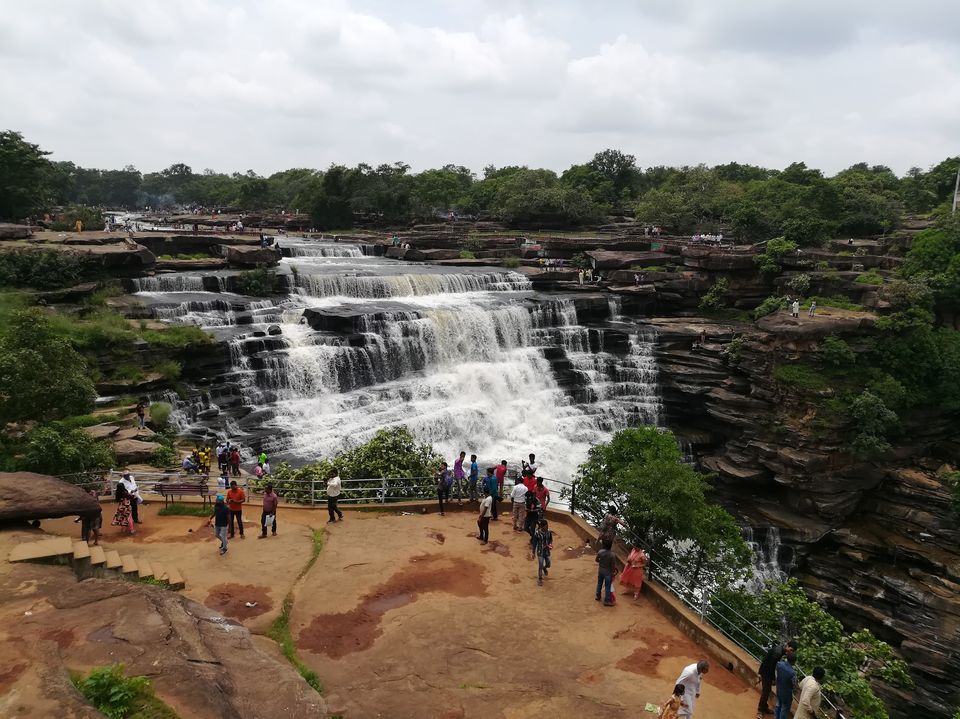 One fine morning when I woke up , I found cool breeze touched my face . It seems last night rain made the weather pleasant, so I thought to enjoy it . Then I discussed with my family decided to visit two beautiful waterfalls in chakiya region of varanasi which is around 70 km from varanasi.
We started making preparations and making arrangements to carry lunch and snacks for the trip. We started at 10:00 AM from our home and took the NH19 and then SH 37 . The road from national highway to state highway is really scenic , The field on both sides were like Green carpet is rolled on both sides laden with freshly sown Paddy saplings.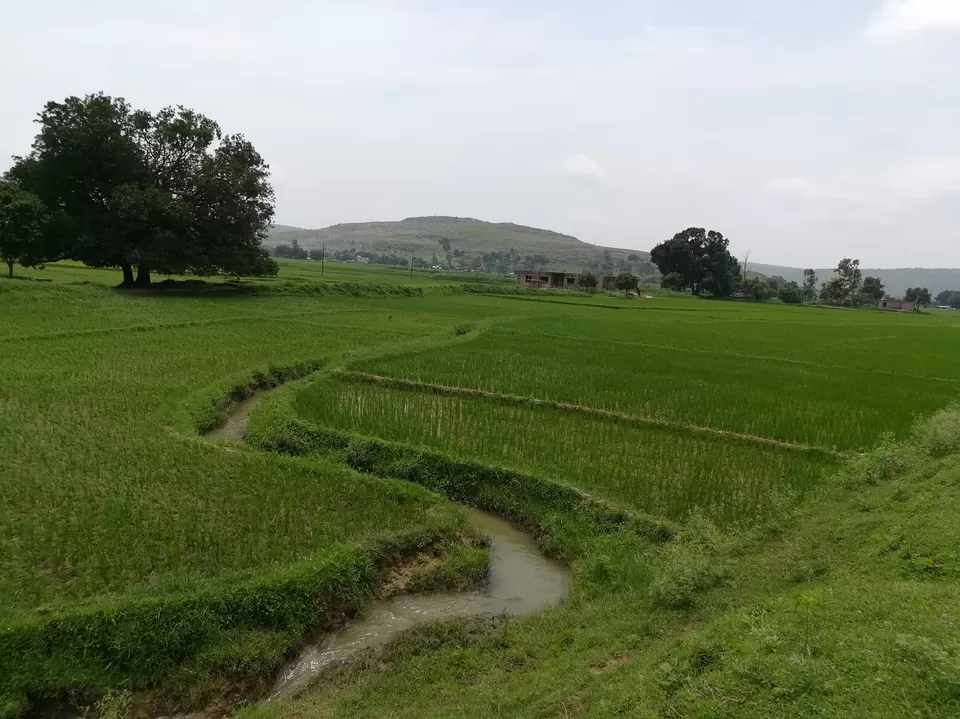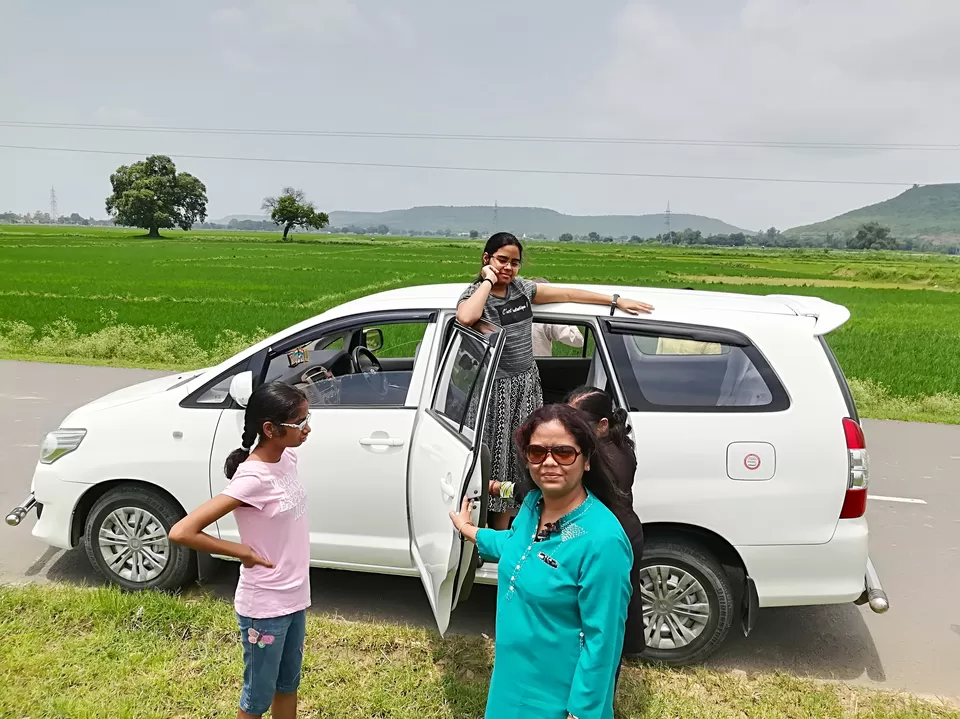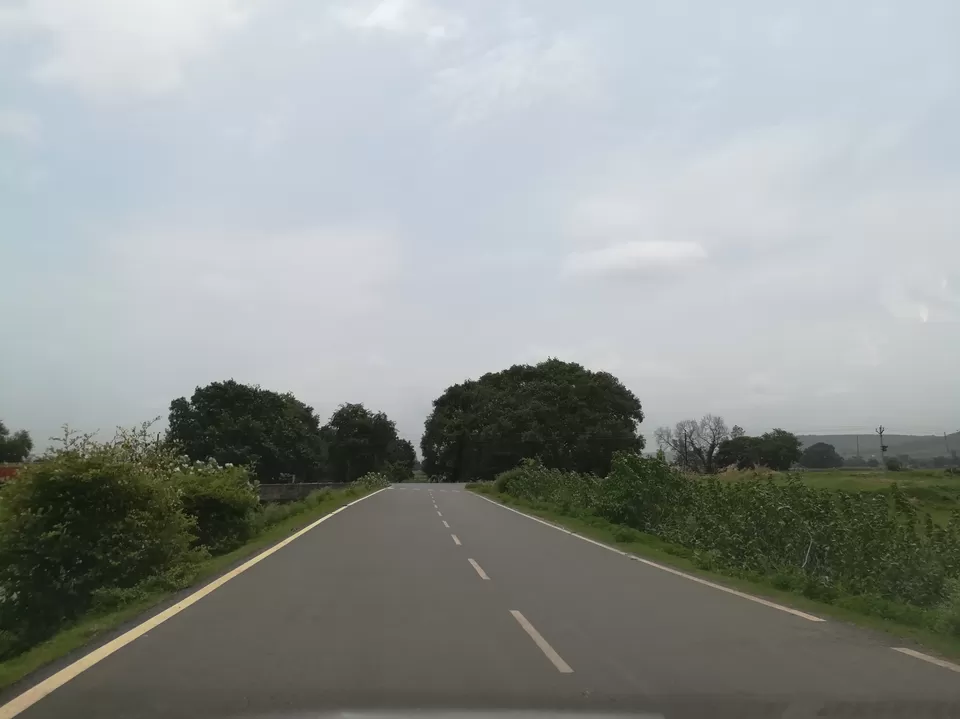 After travelling 35 km small hillocks started and looked like we were travelling to small hill station . after crossing chakia and travelling some distance elevation started and we started climbing up the hill. The road seemed to be newly built and wide enough for two vehicles to travel. Scenery around is beautiful and eye catching . We reached Forest entry gate of rajdari at 12:00 AM.
After checking through gate , we got the entry permit , we had to travel around one and half kilometer for parking , hence it is advised to have your vehicle so that you can reach right upto Rajdari fall. We got down from vehicle as the children's were very much enthusiastic to reach near waterfall . From parking fall is hardly 50 mts . Since it is rainy season fall was in full glory and weather was also cool and pleasent . As it was 15th Aug it was full of crowd. They have carried raw material and were coolin bati-cokha near the waterfall.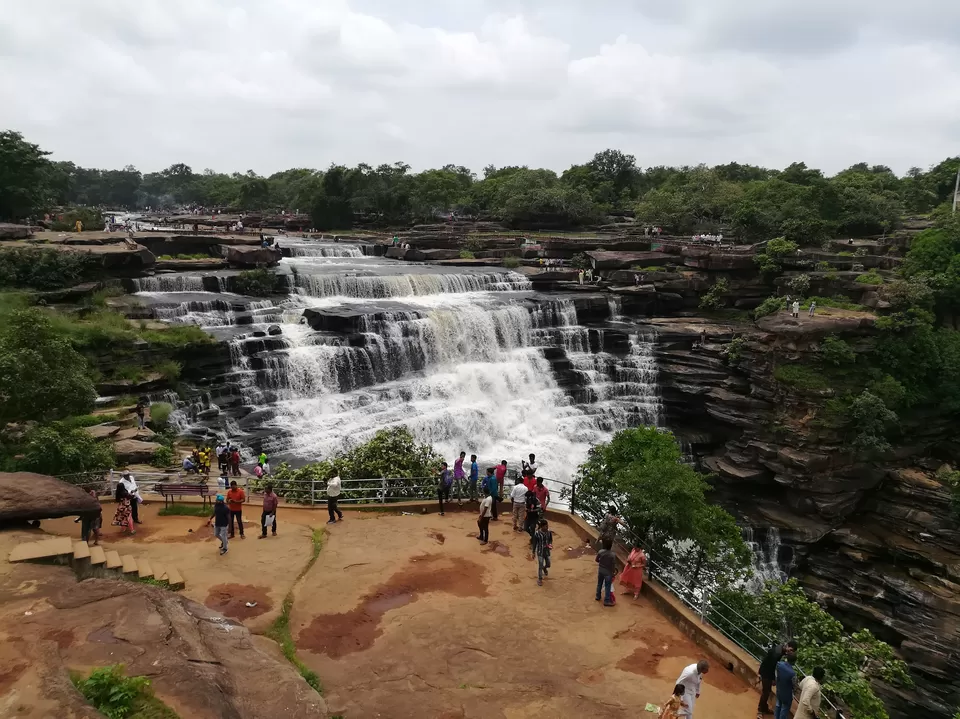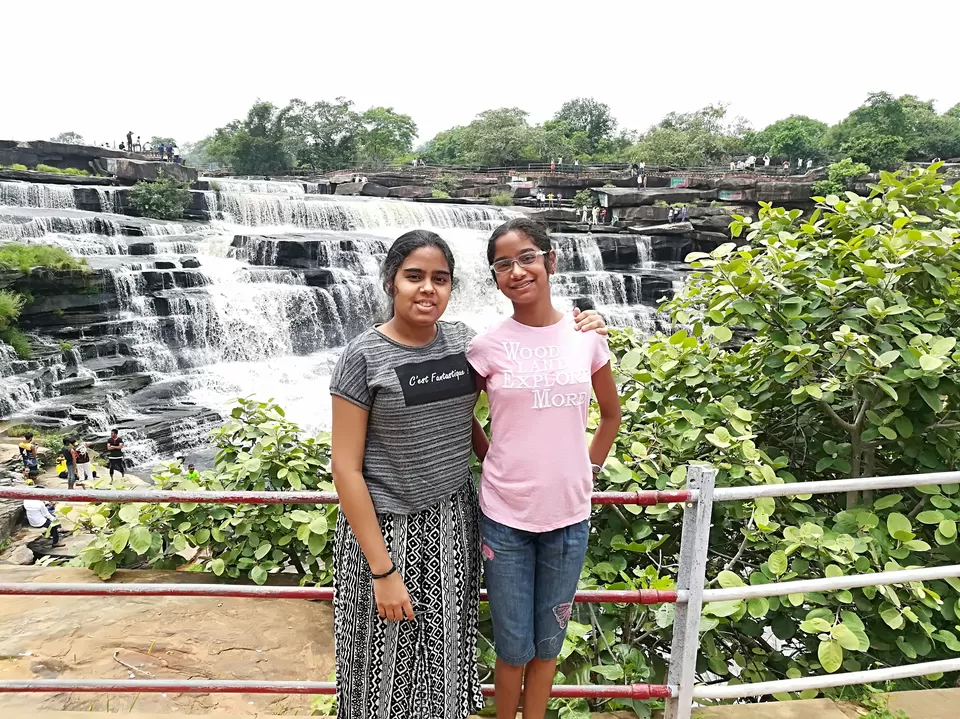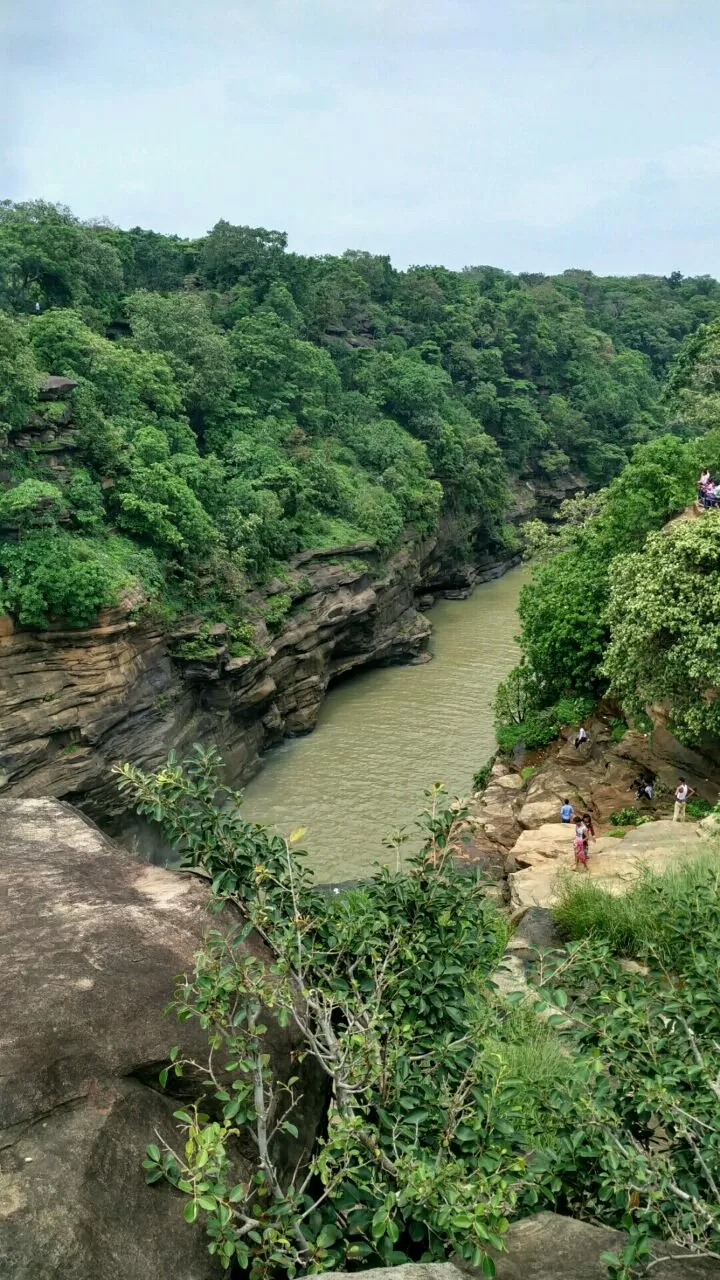 The above picture shows panoramic view of Rajdari waterfall and what else , also our culture and love for our country and place, the litter left by people after visiting such awesome places. If we still not open our eye and understand our responsibility then think about the legacy which we are handing over to our generations to come.
After wandering and strolling around here and there we felt slightly hungry then we decided to have our lunch. We had booked a forest rest house which was in front of waterfall, It was not well maintained but OK type. We had our lunch there and took rest for some time.Children played badminton and other games while enjoying the weather.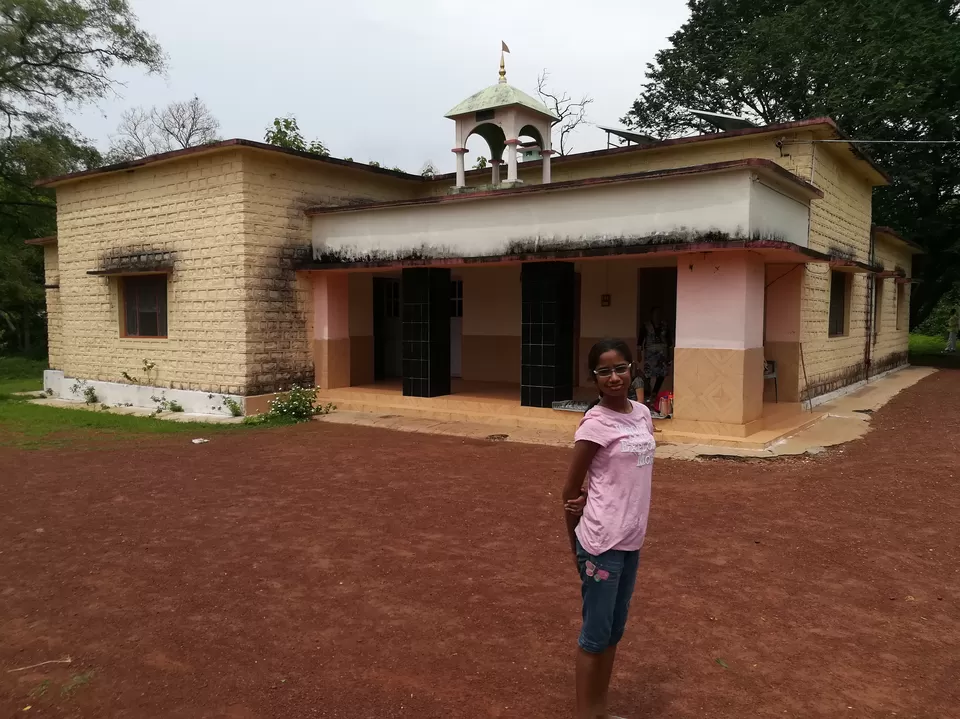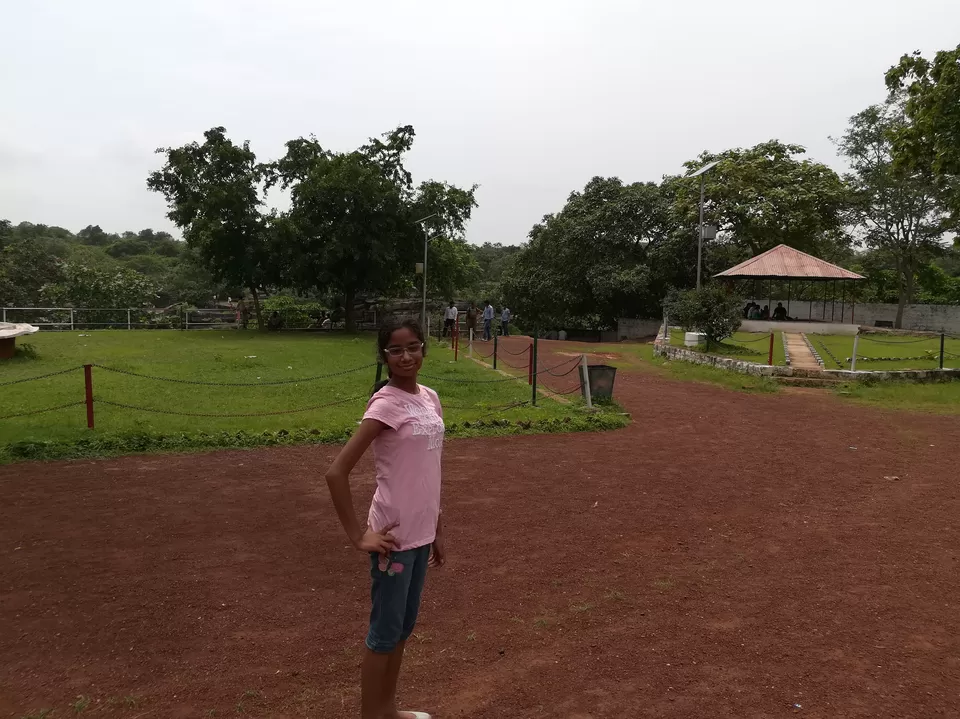 Around 3'0 clock we decided to move and take a look of chandraprapha dam which was on upstream of Rajdari waterfall. You can take vehicle up to Dam . It was of enormous size looking beautiful.
As the time was ticking up we left for Devdari waterfall which was around 700 mtrs fro Rajdari towards left of its entry gate. Road was single and not in good shape. It is in downstream of Rajdari and you can only watch it from top and can not go to its bottom . The surroundings of Devdari looked like Colorado river flowing through grand canyon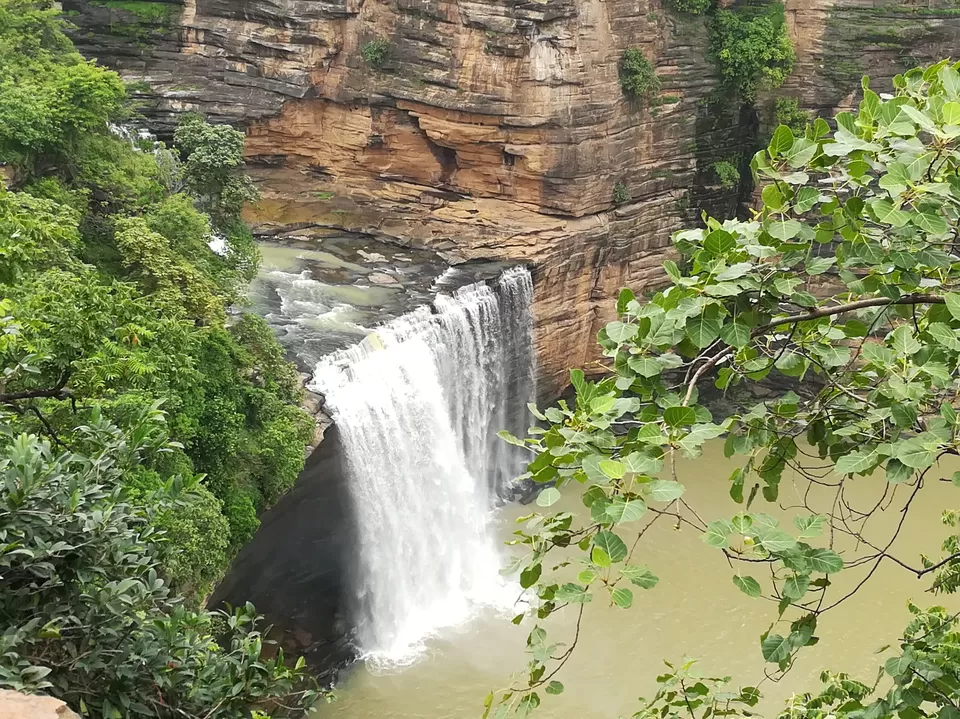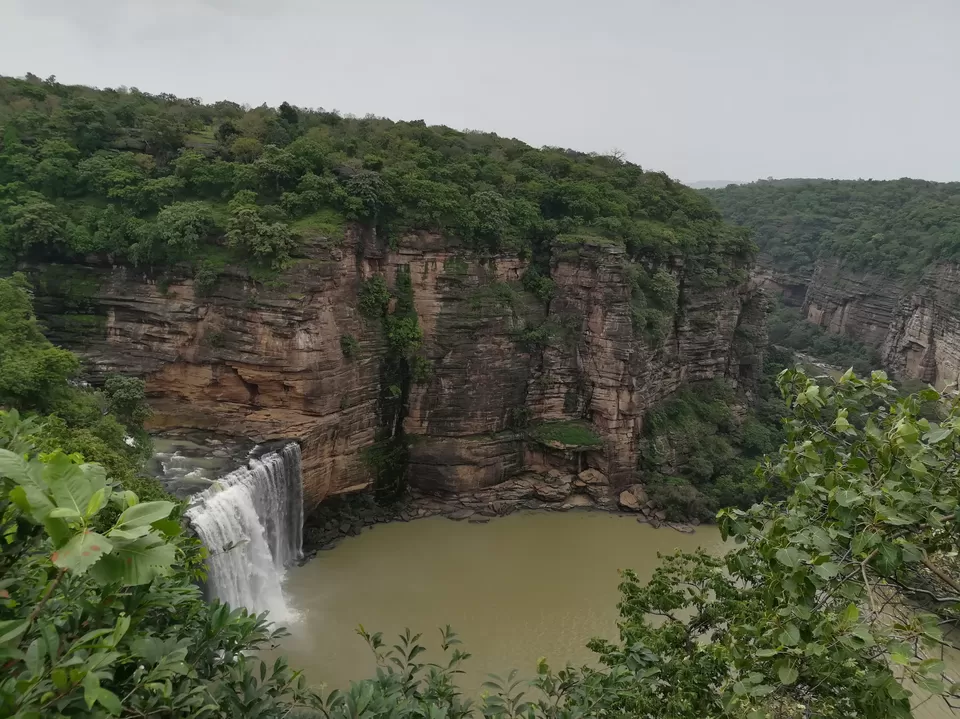 We enjoyed the trip thoroughly and started back around 5:00 PM and back to our home around 7:00 PM. travel plans are always rejuvenating and refreshing for me, as it is rightly said :
" We travel not to escape life, But for life not to escape us."