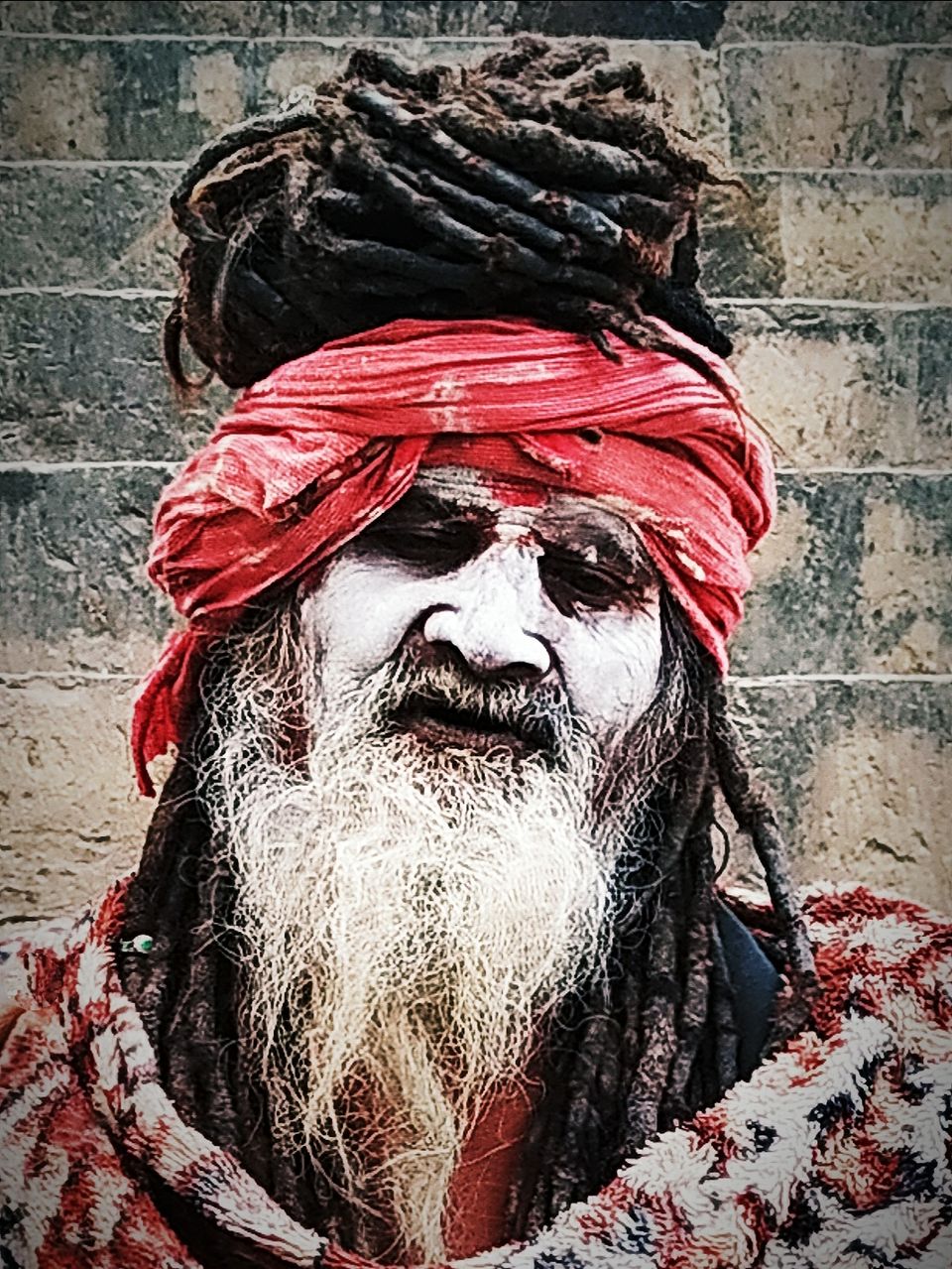 I do not know how to start this article as it had been so long, may be almost 4 year, I last wrote and published my travel vlog here. But today it's mid night and I am sitting at PT. Din Dayal Upadhaya Railway Station, nearly 15 Km away from the city of God Vishnu, waiting for my train. It's running late by almost 4 hours so I thought of writing about this short but magical trip.
Pl do check it out: https://www.youtube.com/channel/UCEF21liYZsTBklRO9g6oFTg
I took a train from Jaipur to Varanasi. Reached here in the morning. It is bit cold. Rajasthan is much colder at this time so it is quite comfortable weather. Railway station is very neat and clean, one thing I admire Hon. PM Modi for. He had done tremendous work of cleaning railways. I come out of station. Take a cup of hot milk tea. Although I have not been drinking tea for last few months but while traveling it is my medicine. Also one must taste the different flavor of tea in different parts. I take a sharing auto and reach hotel. Hotel is very centrally located on Luxa road. All major tourist spots are nearby so I selected this hotel. If you want river front view hotel I would suggest you to book hotel near Dashashwamegh Ghat. This is the place where Ganga Aarti take place every evening and early morning.

I checked in the hotel. Hotel is in good condition. Also not expensive. Just pay 600-700 bucks and you get a good double room with all basic amenities. I guess that's all we travers want. I orderd a breakfast. Breakfast comes quit fast. I finish my breakfast of puri bhaji and masala tea. Breakfast here in hotel is not expensive but still you can get cheaper outside. Just 60 Rs. I quickly finish my breakfast and start my day with a visit to Kashi Vishwanath temple. It is very crowed temple. Almost every tourist visit here so when you plan make sure you have ample time. Next was Dashashwamegh Ghat. Also called Ganga Ghat due to Ganga Aarti which happens every evening from 6:30-7:15 and morning 5:00 AM. Please confirm Aarti time once you reach here as aarti time changes with weather. So you can enquire with hotel reception. I almost spent my entire day at Ganga ghat. I witness how pandits prepare for aarti, decoration of lights and stage and later aarti. It is wonderful experience of my life. I book a boat. Boat is parked just next to aarti asthal. You can not imagine the magnificence of it. Just wonderfull. Full of joy and energy. If you come here do not miss it. Else your Kashi trip is of no use.
Later, around 8:00 PM I visit Kal Bherav Temple. Just 1.5 Km away from here. You can walk through the market to reach here. I did Darshan here. One can not take belongings along with you in the temple except your wallet, not even mobile. So there are shops just outside the temple which offer you to keep your items in lock for free but inreturn you must buy Puja Samgari from them only. Puja saamgri is for 100, 150 and 200. But you can bargain and ask them to pack a 50 Rs puja samagri.
Anyway I visit the temple. It is kept under very tight security of CRPF and UP police due to threat precipitation.
After Dharsan Now it's time to explore food in Varanasi. Food here is very cheap. Even in Rajasthan I couldn't get food this much chipper. Only Rs. 30 for masala dosa. Rs. 60 for meal. That's just amazing. I am big fan of Gulab Jamun so obviously I had Gulab Jamun. Many small hotels and restaurants are available here.
It's getting late and colder. So I finish my day with a visit to a pan shop to complete my day. Panwala teaches me how to eat pan perfectly. He says "Pan ko chabana nhi h. Muh me ek tarf rakho Or juice banane do. Todi der me muh juice se bhar jaega. Or pan ke maje lo. "
Today I thought of visiting and witness morning Ganga Aarti but I couldn't. I had fever last night so I just dropped my plan of getting up early and attending Aarti. Around 7 Am I get up and 7:30 left for Ganga ghat again. Winter morning looks very surreal.
I sit here for some time and sockened myself into the atmosphere. You hardly realize how fast time flies here. I spend so much time here. It's amazing feeling. You feel calm and composed. Forget your all worries.
Later I gathered myself quickly and rush to cover some more ghats. I walk through all the ghats. All ghats are connected from each other. I am quite keen to see Aashi ghat.
After this visit I come back to hotel. Rest for a while and then leave for cantt railway station. From here I get a sharing auto for Pt. Din Dayal Upadhaya junction. It cost me Rs 60 only. Many trains are available for DDU from Varanasi junction but i choose auto. It takes around 50 minutes.
I finish my dinner just outside the DDU station. Let me tell you that it is not good place to have food. Food quality, taste and cleanliness is missing. So I advise you to plan your dinner accordingly. Best you can have your dinner in Varanasi only.
It's getting late. It is 1: 10 am and still waiting for my train, the great Indian train called "Mahananda express". Train is late by more than 5 hours. Enjoy:-)