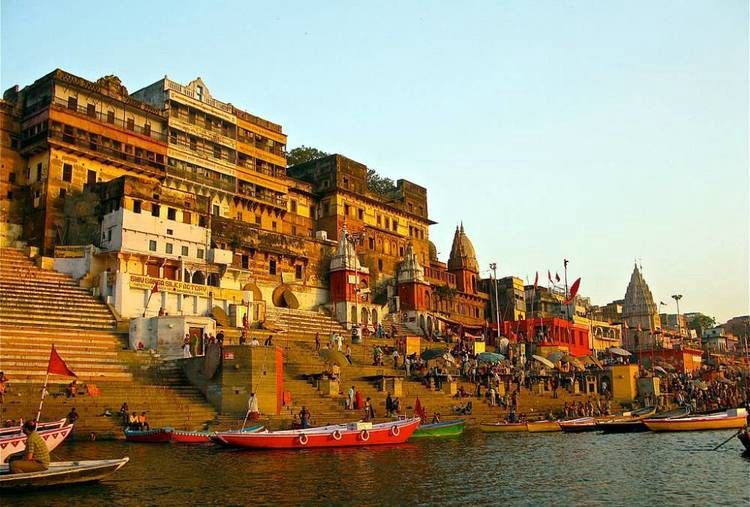 Whenever you visit Varanasi (also known as Banaras or Benares in common parlance) you should not forget to visit the small but historic township of Ramnagar on the other side of the sacred River Ganges (Ganga).
How to travel from Varanasi?
You can go by road. The distance by road is around 17 kms or about 60 minutes from the hearts of the city like Godowlia, Luxa, Lahurabir etc.
You can also go by boat also from various ghats of Varanasi which takes 45 to 60 minutes as well.
From the famous Banaras Hindu University gate in Lanka (Varanasi), Ramnagar is 2 kms approx. by road but it is connected through pontoon bridge, which is not functional in rainy season. During rains if you take this route, you will have to take ferry or boats.
Places to visit-
The ghat on Ganga is a must see location.
Then there is the famous fort known as Ramnagar Kila (Ramnagar Fort) situated on the banks of Ganga. The erstwhile Kashi Naresh (King of Benares) resides here in this Fort. In fact this has been the residence of various Kasi Naresh who is believed to be the human incarnation of Lord Shankara for more than 200 years.
There is a museum inside the Fort building which is known as the Saraswati Bhawan. The museum was the place which used to be the Durbar Hall of the kings. The museum is famous for its rare and beautiful collections and artefacts including royal costumes, princely furniture, ivory work, Palkis designed with gold and silver on some parts of these, a very good range of armory, vintage cars etc. A visit to the museum is really worth.
Must have-

Don't miss the famous Lassi there just outside the Fort and also the Chaat of Ramnagar.
Ideal months for visit-
Mid-September to March (you'd like to skip the scorching summers of North India).
Ramlila is held in the months of September/ October during Dussehra and is really worthwhile to watch it in person. It is celebrated with sanctity and glory. People do come here from various parts of the country and many parts of the world every year to see Ramlila.
You may want to avoid-
It is advisable to stay in Varanasi and have a trip of Ramnagar from there as good place of stay is a problem for tourists and visitors. Since, Ramnagar is not far off from Varanasi, it wouldn't be a problem.
Happy and great touring!