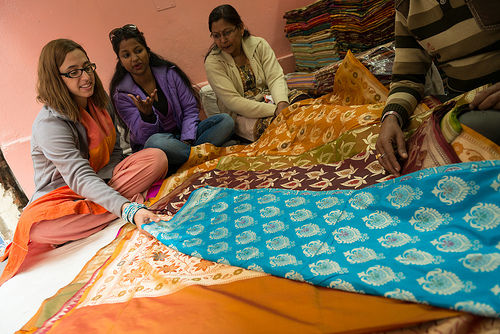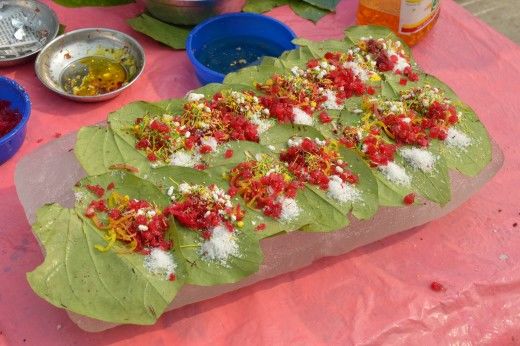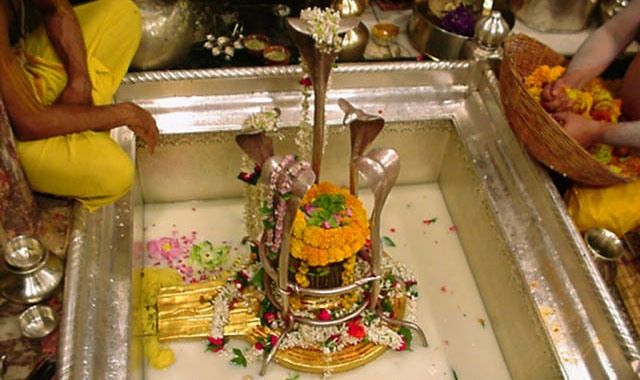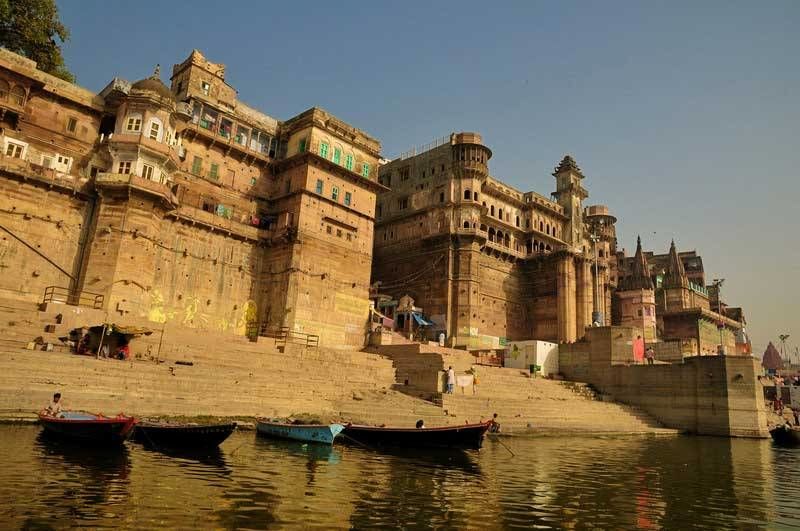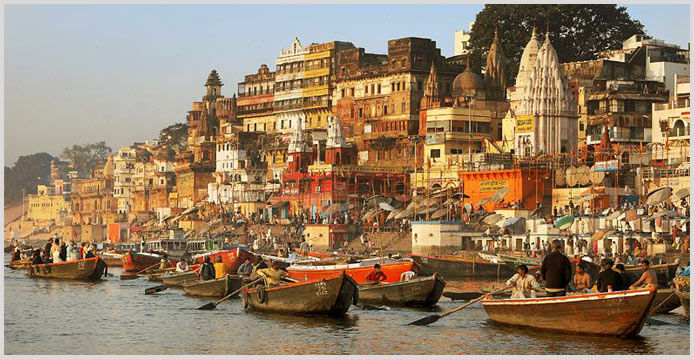 Varanasi, the holy city of India was earlier known as 'Kashi' and 'Benares'. Situated in Uttar Pradesh, Varanasi is a Spiritual city of India. One of the oldest city of the world, it is a hub of spiritual guidance and peace for many domestic and international tourists.
The holy city of Varanasi will entice you with its colorful ambience and total chaos. It will charm you with its history and tradition and will transport you back in time. When visiting, you can see many Indian pilgrims holding last rites for their loved ones and many more washing away their sins by taking a dip in the holy river Ganga. The vibrant city will leave a permanent mark on you.
Explore the History of Varanasi
Varanasi, also called as the city of learning is believed to be over 3000 years old. It is home to Hindu renaissance, Bhakti movement and is also the center of religious education. Lord Buddha attained enlightenment in Takshila, which is not far away, thus making this city home to Buddhist preaching as well. The city flourished during Mauryan Empire but succumbed under Muslim rule of Qutb-ud-din Aibak.What is interesting to know about Varanasi is that even though it had many rulers who tried to destroy the city and its culture but the city remained the centre of activity for educationists and theologians. Knowledge, Philosophy, devotion, culture, Indian arts and craft have all flourished here for many years.
Everything is mystical about Varanasi. You can see different cultures flourishing here. You can witness the most intimate rituals of the dead being performed out in the open. Tulsi Das and Premchand along with Sitar Maestro Ravi Shankar have had been affiliated with Varanasi. Varanasi is known for its finest Silk, gold and silver brocades.
Places of Interests
Since Varanasi is situated on the banks of River Ganga, it has 7 km long Ghats and various temples are the main attractions of the land of Gods. Some of the places you must visit are listed below
1. Manikarnika Ghat
The boat ride for the tourists begins from this ghat. Locals believe that one whose last rites are performed here gets their salvation. It is believed to be the Ghat of Lord Shiva. Lord Shiva is the God of death in Hindu mythology.
2. Assi Ghat
Assi Ghat is further upstream on river Ganga. The Ganga River and river Assi merge here on this Ghat. The Goddess Durga is believed to have dropped her sword here creating a curved ditch. The pilgrims take a dip in this Ghat as it is one of the five Ghats, where pilgrims are supposed to take bathe.
3. Dashasvamedh Ghat
It is Varanasi's central Ghat, as it is the busiest one. Majority of pilgrims take bathe here. It was constructed by Peshwa Balaji Baji Rao. What is interesting to know is that natives say that Lord Brahma sacrificed ten horses here.
4. Vishwanath Temple
Sacred temple of Varanasi, Vishwanath Temple is dedicated to God Shiva. The Shivling(Lingam) placed here is sacred to Hindus as it is believed that it is among the 12 Jyotirlings. It was built in 1776 by Ahalya Bai with around 800 Kg Gold plating. Pilgrims from other religions are permitted to view the Shivling but from a distance.
5. Sarnath
Ashoka Pillar was erected here, 10 Km north of Varanasi Buddha gave is first sermon here, making it a popular pilgrimage for Buddhists.
6. Ramnagar Fort
Ramnagar Fort is the residential place for former King – Kashi Naresh. It houses a museum that exhibits Palanquins, swords, sabers and costumes. Dussehra celebration is an interesting affair here. If you are interested in Old cars and, old guns and Antiques, you must visit the Fort.You will find history and religion in this old city of Banaras.
Climatic Condition – Subtropical
The climate of Varanasi is subtropical. There is a large variation between summer and winter season's temperatures. From April to June, it is very hot and dry. Monsoon season is pleasant with temperature ranges between 22 and 46 °C. Winters, on the other hand have warm days but cold nights. You may even experience cold nights.
Cultural Bounty
Varanasi is rich in culture and because of its religious history; Varanasi is abuzz with fairs and festivals all around the year. They are celebrated with much pomp and show infused with traditional gaiety.
1. Bharat Milap
Held in October/November to commemorate Lord Ram's return to Ayodha from 14 year exile and his reunion with his brother Bharat Milap is celebrated. It is held on the following day of Dusehra.
2. Dev Deepavali
On the occasion of Diwali, thousands Diyas are lit on the Ghats of Varanasi. It is a tribute to River Ganga. Celeberated on the 15th day of Diwali, it is observed with great fests.
3. Ram Leela
Ram Leela is the enactment of the mythological epic- Ramayana. Stories from the life of Lord Ram are enacted to spread the message of love and justice. The win of good over evil is depicted in these stories. Performed in the month of October/November, Ram Leela is a great way to celebrate life of lord Ram
Prominent Hotels in Varanasi
• 5 Star : Radisson Hotel, The Taj Gateway
• 4 Star: Hotel City Inn
• 3 Star: Central Residency, Hotel Buddh
• 2 Star: Ali Baba Guest House, Diamond Hotel
Eating Out
Varanasi is the hub for spiritual awakening and a center for religious education. Once you have replenished your soul, you need to replenish your body too. Here is a list of few restaurants
• Pizzeria Vatika Café
• Hyatt Mediterranean
• The Great Kabab Factory
• The Bread of Life Bakery
• Varun and Chowk Restaurants at Taj Ganges Hotel
Tips for Foreigners
• Take care of your belongings
• Be careful where you click photographs specially in religious places
• Respect the culture
• Maintain your dress decorum
• Carry bottled water all the time
Things to Do in Varanasi
Varanasi has rich culture and heritage. A combination of mythology, archaeology, geography, history and art makes Varanasi a center of culture in India. You will find people with different religious beliefs, types of worship coexisting here. Astrology, Yoga practice and Sanskrit language along with music bloom here. You must not miss:
• Colorful dance and music on every occasion
• Enjoy the food but do not forget Benarsi pans, Thandai and Gamcha
Ladies you can shop for Silk, Brocades and Benarsi sarisHow to Reach Varanasi
Varanasi has a well developed transport network and is well connected to all major cities.
• By Road: Frequent public and private buses from all the major towns of Uttar Pradesh
• By Rail : Regular trains for Varanasi can from boarded from Delhi, Kolkata, Mumbai and all major cities of India. Kashi Junction and Varanasi Junction are two major railway stations here
• By Air: You can board the Delhi-Agra- Khajuraho- Varanasi flight. It is the most popular one for most of the tourists. The city is well connected by domestic flights that fly daily.
Varanasi is pilgrim's paradise. Visiting this place will rejuvenate your body, mind and soul. Indulge and discover yourself in Varanasi.