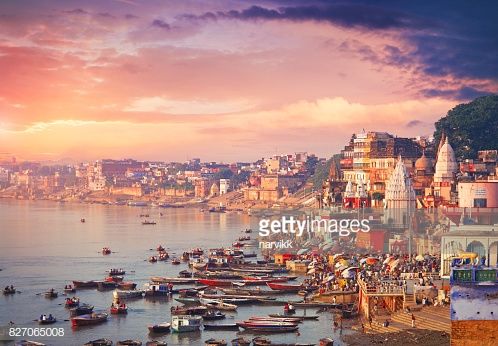 "Varanasi is one of the most ancient cities of learning. This was a place where hundreds of enlightened beings lived at a time. In every street, you had an enlightened being to meet- Sadhguru
A city as old as time. A city that has seen the world turn, tides change and generations of humans born and die. Varanasi or Kashi, which has been standing the tests of time for over 5,000 years is said to be one of the oldest inhabited cities in the world. In Mark Twain's words, "Benares is older than history, older than tradition, older even than legend, and looks twice as old as all of them put together."
India's Varanasi (my hometown)will be one of my favourite places irrespective of wherever I go. Simply,for me it's heaven on earth.
However, people often say that arriving in Varanasi can be a little overwhelming. You will be greeted by chaos, colour and the feeling of stepping back in time. Varanasi is a wonderful place to visit and I recommend anyone who visits India to experience Varanasi if you can. If you are planning a trip to Varanasi, here is what to expect.
Varanasi is India's oldest city, located along the banks of the famous River Ganges in the state of Uttar Pradesh, in North East India.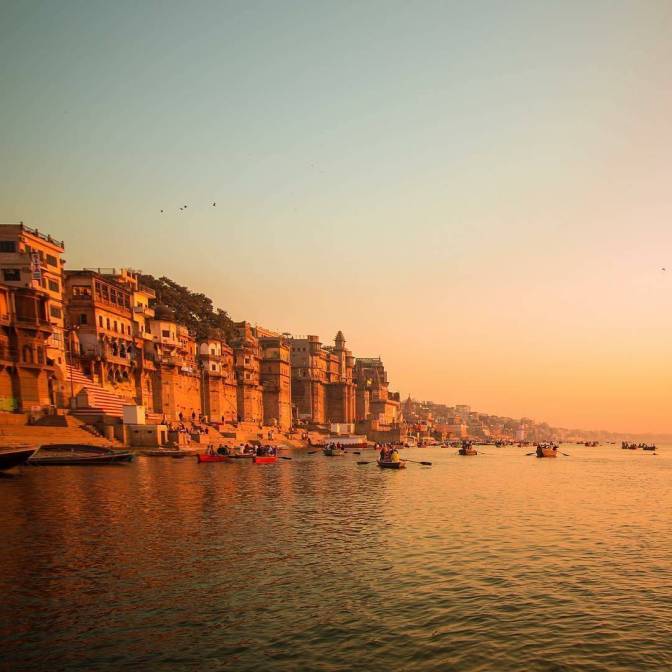 Varanasi is one of the world's oldest continuously inhabited cities and is dripping in history and spirituality. It is one of the seven Hindu and Janist holy cities, or Sapta Puri, in India. Buddhism is said to have been founded in Varanasi as well.
Varanasi is a spiritual city, where Hindus go to pray, wash away their sins and honour their dead on the banks of the Ganges. Dying in Varanasi is seen as auspicious, as it ends the cycle of rebirth.
A trip to the Ganges will reveal countless sights that will remain with you long after you leave.
What draws millions of pilgrims from all over the world to the city of Varanasi is the fact that it is one of the holiest of the seven sacred cities in Hinduism. Called the spiritual capital of India, this magnificent city of learning radiates endless energy. Despite being witness to ancient civilizations come and go over centuries, Varanasi is still alive, unabashedly colourful, vibrant, and wonderfully rich in history and legends.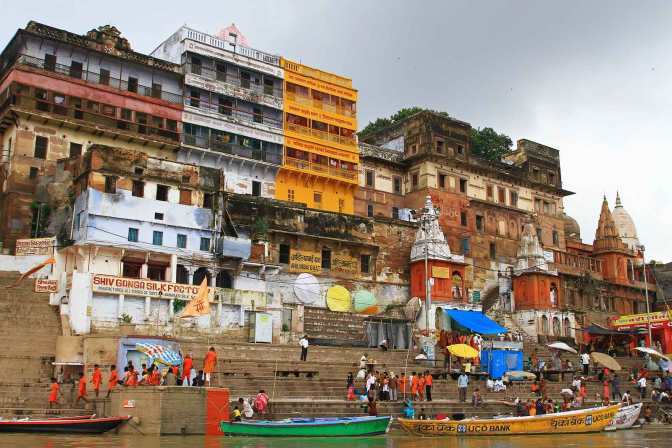 Varanasi, the holy 'City of Light' shines bright, both physically and metaphorically. It is believed that a single dip in the holy waters of the Ganges can wash away a lifetime of sins.According to legend, Varanasi was founded by the Lord Shiva and was his favourite abode. In one verse of the ancient religious text of Skanda Purana, Shiva says, "The three worlds form one city of mine, and Kashi is my royal palace therein."In Varanasi, the most natural and inevitable cycle of life and death is celebrated and revered with as much gusto. Also known as 'Maha-smashana' or 'The Great Cremation Grounds', the holy city humbles you by bringing you face to face with the balance of life and death.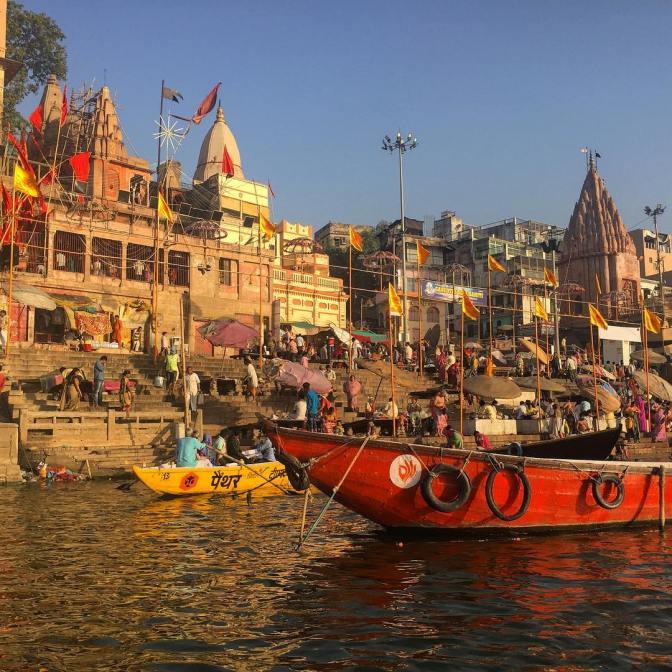 A boat ride across the sacred Ganges, perfectly captures the spirit of Varanasi. Countless candlelit paper boats with flowers carrying people's prayers, float their way across the waters. Countless pilgrims take a holy dip in the waters, others meditate in solitude and the rest bow their heads in prayer along the Ghats. As the sun goes down, the evening ritual of worship, called the Ganga Aarti, unfolds.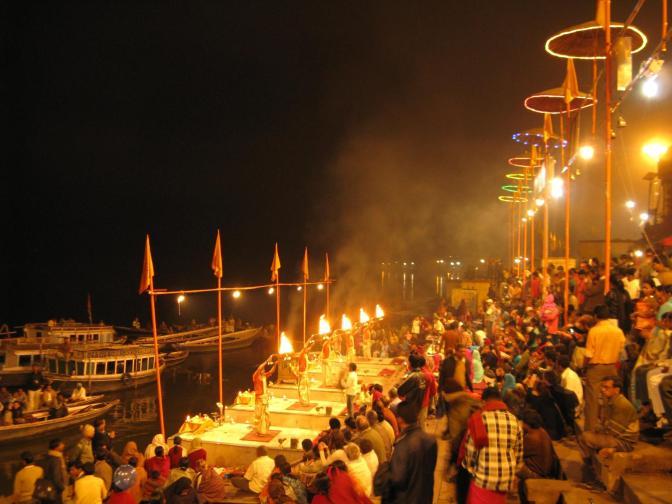 Varanasi was the original hub of art, culture, spirituality and music. Many prominent Indian saints, philosophers, poets, writers, and musicians live or have lived in Varanasi. Several major figures of the Bhakti movement were born in Varanasi, including Kabir and Ravidas.Varanasi is home to the Kashi Vishwanath Temple, one of the most important places of worship in the country, considered to be one of the twelve Jyotirlingas of Lord Shiva, holding great significance in the spiritual history of India.Near Varanasi is the 1500-year-old Mahabodhi Temple marking the spot of the legendary Bodhi tree, under which Buddha meditated and attained enlightenment. Buddha delivered his first sermon at Sarnath, near Varanasi, thereby giving birth to Buddhism.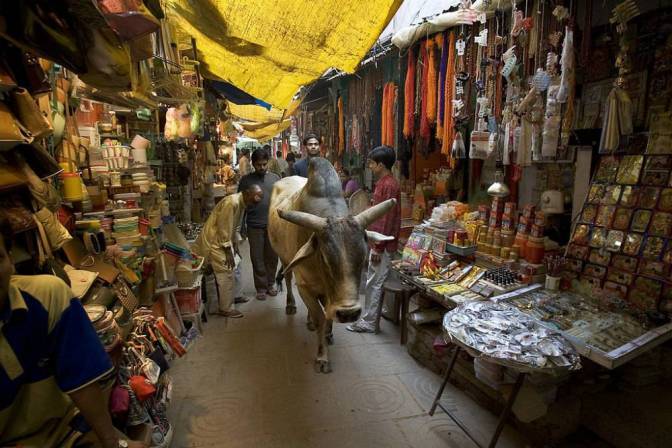 For all this and more, a journey to this city , an intensely spiritual experience, complete with the inclusion of spiritual processes and much more....is a definite yes, yes...
Professional Dreamer View all posts by sudarshan1602travelblog