Right at the edge of the Cliff tables were placed, wooden floor with some traditional Kerala equipment. Two roof top tables were there attached to coconut tree which is the best part of the restaurant where you can see the whole NEERA process.We went during sun set, it was very cool and right place to chill out.
The restaurant called KERA located almost 1 km from the helipad along the cliff street, Varkala. I tried NEERA (also called palm nectar, is a sap extracted from the inflorescence of various species of toddy palms and used to quench thirst) and Peanut masala.
NEERA- was sweet just like glucose though I had it at evening. Usually, by evening it gets fermented and become Toddy. I felt like glucose water, personally, I like it when it gets little ferment. Probably if I would have asked fermented one I would have got.
PEANUT MASALA- One of the best till date( I prefer it to be spicy). Peanuts were properly roasted mixed with finely chopped raw tomatoes, onions, green chilies and red chilly powder. Lemon juice added to it for sourness. A perfect blend of salt, spice, and sourness with crunchy peanuts.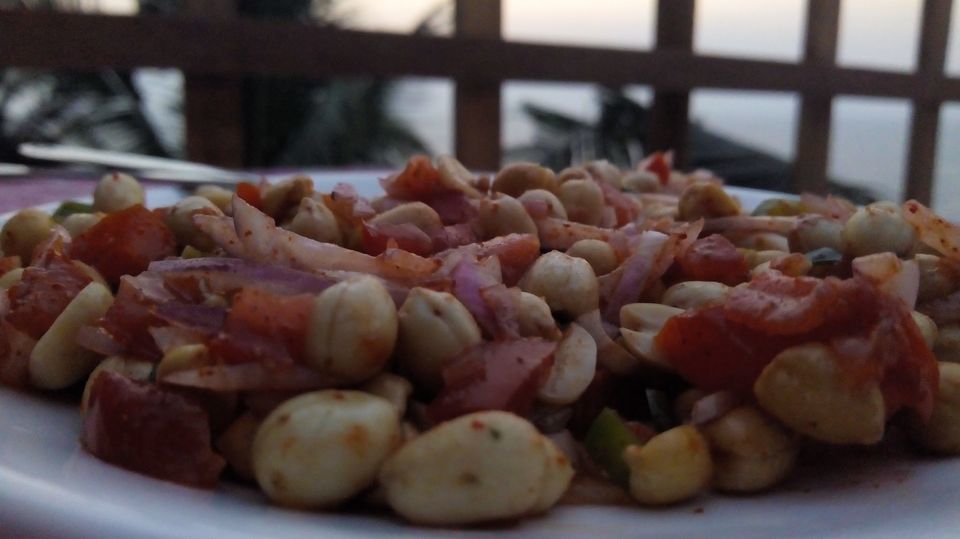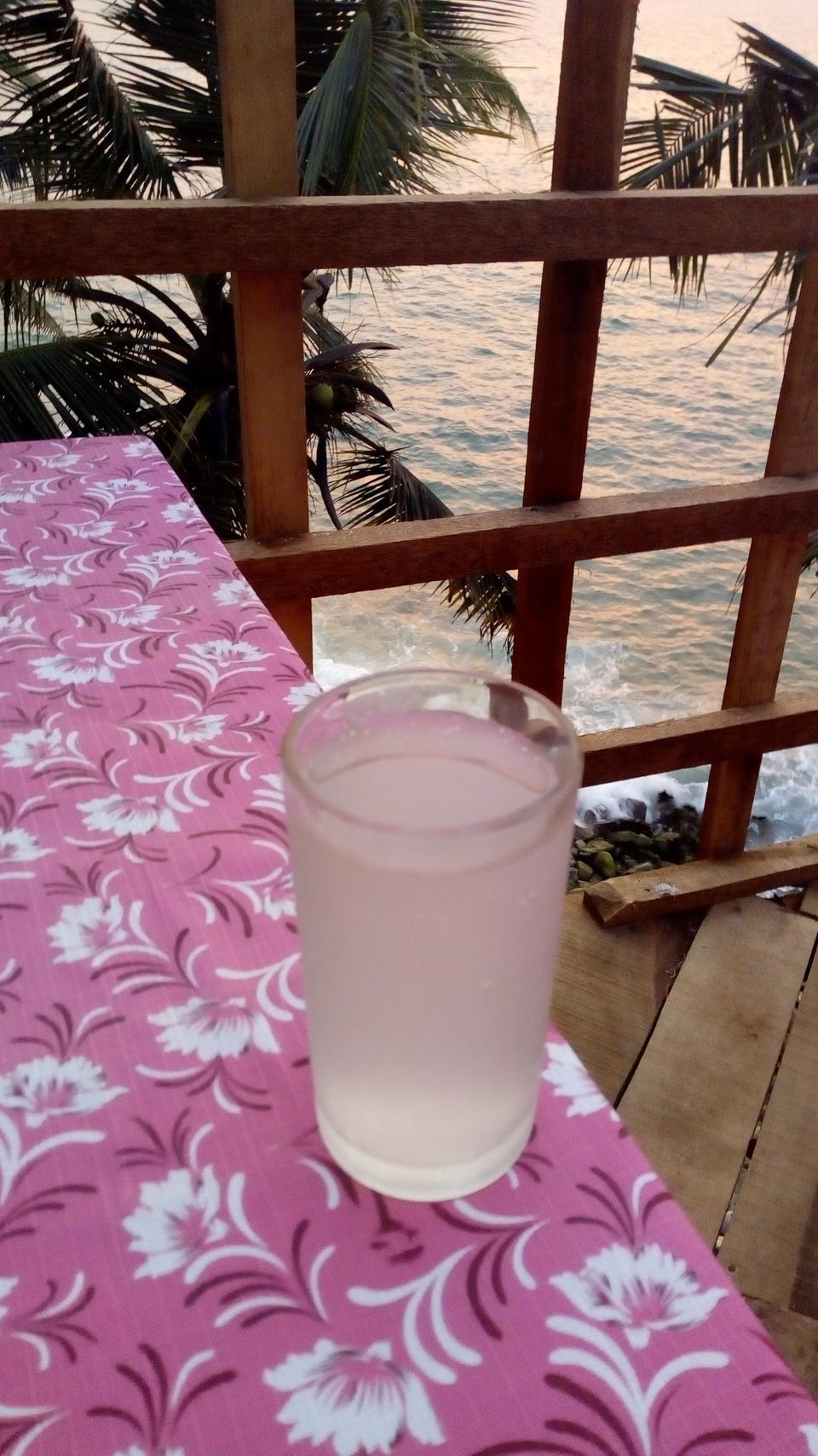 Cost of Neera - INR 70/glass
Peanut Masala - INR 100
To get the best experience prefer any one of these table,preferably roof top tables, only two tables are there , or 4 tables below it which are sea facing.