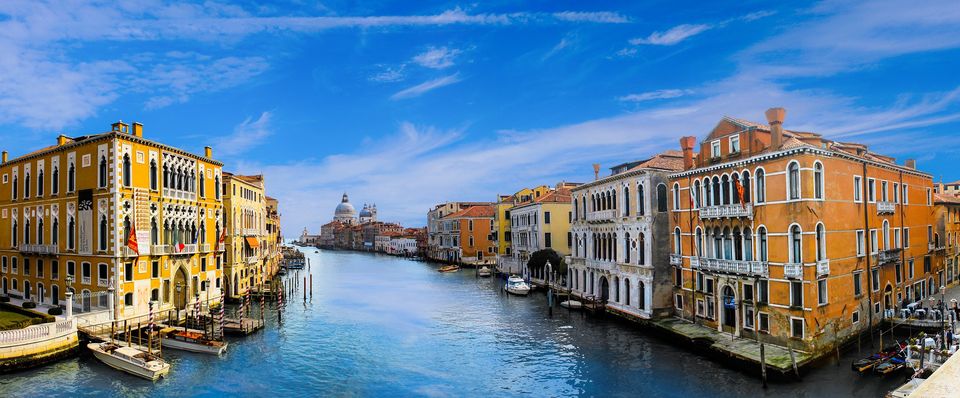 Few places in this world can trigger the intense wanderlust that European destinations can. The colonnaded streets, neatly-designed markets, cosy cafes, and some of the world's most iconic structures with great historical significance, it's all there in Europe.
Talking about Europe, we can't miss talking about Venice, not that it needs an introduction, but because no Europe trip is complete without a tour to Venice. However, Venetians are feeling threatened by burden of tourism. Not long ago Barcelona was in news for limiting the number of tourists due to the problem of over-tourism. And now this 'Floating City' is pondering over limiting the number of visitors to protect its very charm, the reason behind all this tourist galore.
The problem
Venice has just over 50,000 locals but hosts well above 20 million tourists every year. So, yes, tourism is a problem, but not all of it. In fact, tourists add $9 billion every year to the economy of Venice. However, it's the eat-and-run kind of visitors who have been bothering Venetians more than anyone. Tourists of these kind are ones availing tightly curated tours with fixed itineraries who don't really have enough time to explore the place leisurely, or interact with locals. With packed itineraries, they can only visit the most popular sites, be it restaurants, tourist places, streets, and markets. As a result, such places get overcrowded and start causing trouble to locals.
Locals' say
If you are in Europe, Venice is a must-visit, but only if you have time at your hands. "Tourist buses keep unloading visitors right in high-traffic sites. Most of them are here just to spend a few hours in the city. How's is that possible? Real Venice lies in those secluded squares, quiet alleyways, and or those ancient bridges across the canals. You can't even feel Venice in this short a time, let alone explore the city! Not even a day tour but a hassle for them and us!", a local said.
The ripples and air pollution caused by the huge cruise ships sailing right into the city lagoons during peak tourist season continue to damage the Renaissance building. With rising sea levels, Venice streets getting flooded is another threat. And for these reasons, the local authorities might bring in new rules to curb the uncontrolled number of tourists visiting Venice every year.
Bottom-line is to take your time to explore Venice. Interact with locals, don't just visit what internet tells you. And most importantly, be a responsible traveller.
What are your thoughts? Share in the comments below. You can also write your travel experiences on Tripoto to share your journey with travellers from all around the world. Start writing now!
Subscribe to Tripoto on YouTube and watch exciting travel videos.
Get travel inspiration from us daily! Save and send a message at 9599147110 on WhatsApp to start.