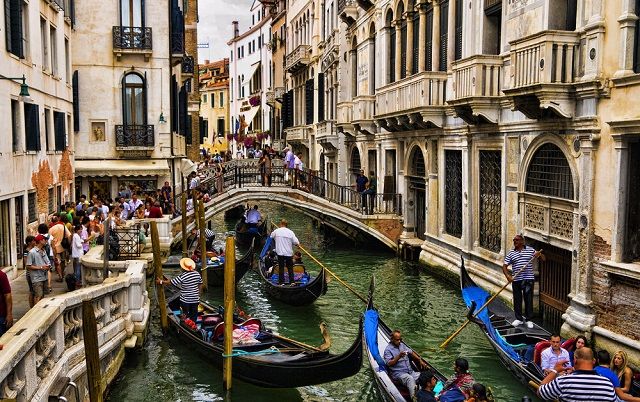 Venice is still known as La Serenissima, the most serene, and the actual scene quite different!
Venice endures almost 28 million visitors each year increasing its economy along with pollution, thereby destroying the environment and compelling its residents to leave their homes.
The normal commuting has become a headache for the residents who cannot avoid getting caught up in the slow-moving tourist throng almost all the time of the year!
Selfie Sticks all around with noisy wheelie suitcases and herds of both responsible and irresponsible tourists snacking on one of the 391 bridges or on the noisy fumes-emitting motorboats has eroded the normal peaceful living in the city.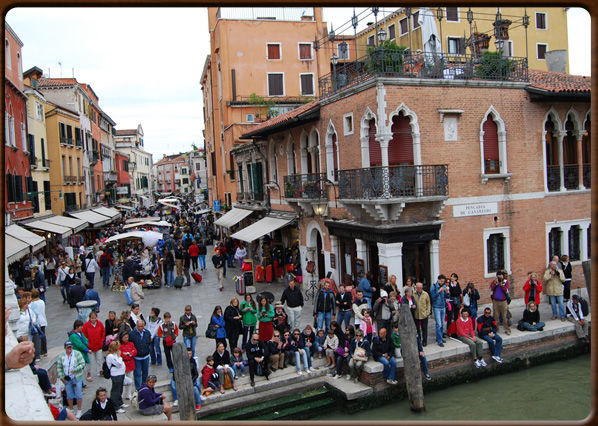 Venice's population has fallen from about 175,000 in the post-second world war years to 55,000 today.Around 2,000 people leaves each year to get an easier lifestyle devoid of the chaos of tourists.
Earlier this month an estimated 2,000 Venetians marched against a tourism industry they argue has eroded their quality of life.
If this continues to happen, then in a few years' time Venice will only be populated by tourists.
Too much of anything is never good.This would be a social, anthropological and historical disaster - According to Carlo Beltrame, one of the event's organisers and a researcher in humanities at Venice's Ca' Foscari University.
Venice proves how paradoxically a tourism economy and its corresponding prosperity can lead to the degradation of life.