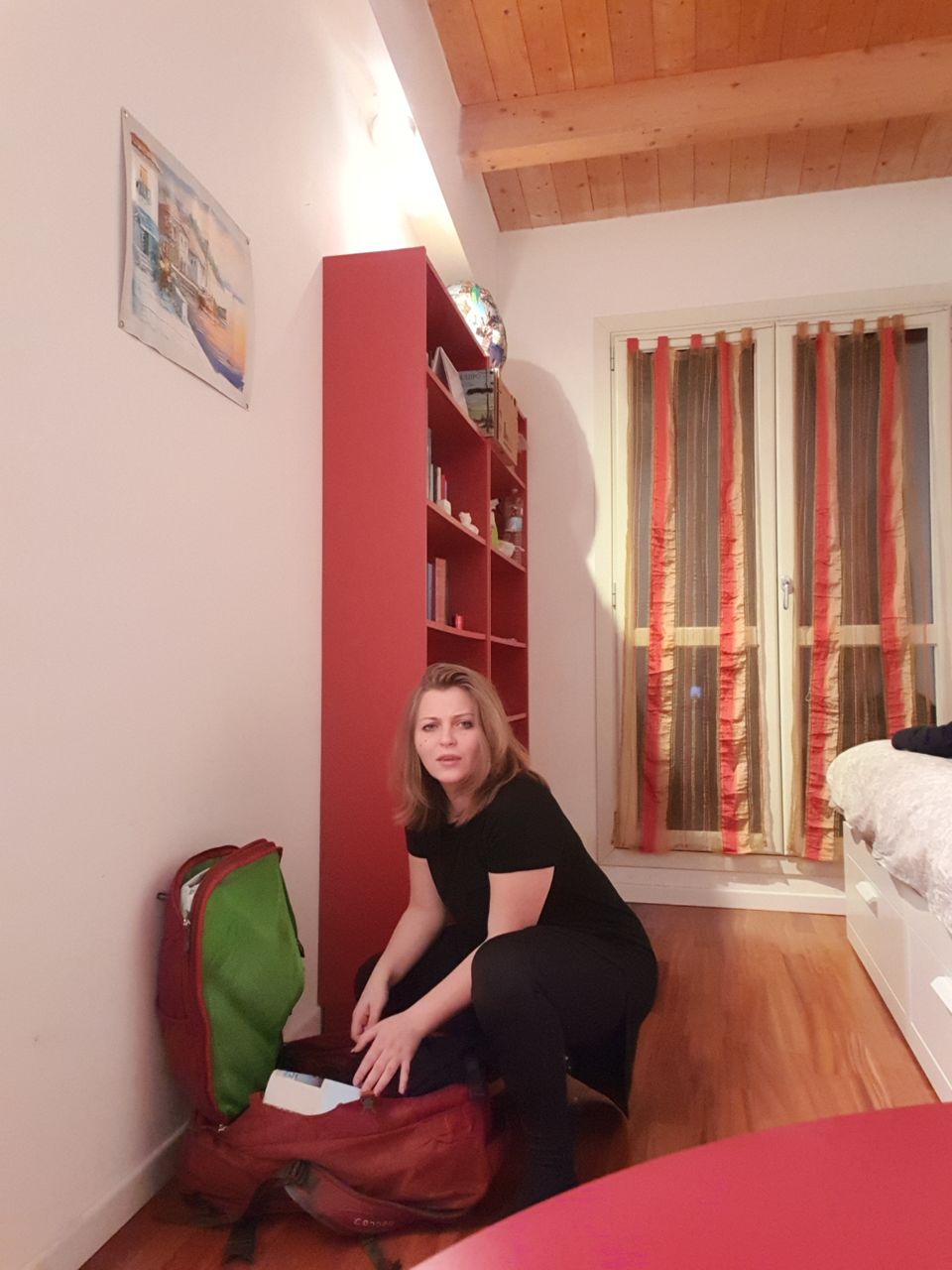 My name is Kate and I'm super spontaneous person. During my revision for exams period i was so unhappy so decided to treat myself with a little adventure. I checked prices from Bristol to any other country and Italy seemed the best choice. So now I'm here in Venice and I'm shocked 🤣🤣
Ok I got to Venice and I was shocked when I've been told that return ticket from and to airoport is freaking 27€. Like how do people live in Venice? Must they have their one boat and there is no chance you pay 20€ a day for transport. It's insane. Aslo ive been told there is a bus strike for 3h so I need to take this kind of boat. I assume its constant here to have strikes. No wonder why, prices are ridiculous!
Omg vaporetto drivers really struggle to park here. This guy was trying to do this for few mins 🤣 also, the engine in this machine is so powerful, so my ass was shaking all the time we were trying to stop.
Well, think I understood kredo of home transport: fuck timetable, it's not for us because we are fucking boats. I'm waiting for mine for like 30 min now and wtf can you finally arrive dude. I want to get to free tour in 1.5 hours but don't think I will. Jesus. Nu blyat pizdec.
Oh well, it appeared to be consequence of the strike. The rest of the days it's fine but still too slow.
Actually I made it to the tour and it wasn't the greatest one but it was ok. The guy was telling about history of venice but the only thing I could think of was what if those huge birds gonna shit on me and how embarrassing that would be.
Then I had a drink with two girls from the tour. We had a short chat and went in opposite directions. And then when I was walking on the street I heard Russian music coming from one of the shops. There was a Russian speaking girl indeed which was super funny. We had a chat and she recommended me a bar but it was too far so I went home 🤣🤣 when I was going home I bought chrisp with wasabi and apple flavour and they are good!
One thing I understood about Italian people is that they don't know what is personal space ffs.  Like if they have plenty of space near me they still gonna touch me somehow. Or sit next to me like yo guys, I'm sitting here already it's my spot and I dont want to share it with anyone.
Omg it just been on of the best showers in my recent life. The stream was so strong and water so warm (who lives in UK will understand me). I definitely recommend this hostel "generator". And I think there some people making out rn and pretend I dont hear them phaaaaaa.
One more thing I noticed about Italians. They don't stink even badly looking people. I think they just buy one type of shampoo (which I bought too and I smell like Italian) and they just use it.
So yh, I think that's enough of personal experience. I still have few days to go. Hmm let's see how it goes