Are you planning an epic trip to Amsterdam just so that you can experience the magic of gedoogbeleid, or the country's "policy of tolerance" towards cannabis? Well, you might want to take that trip soon, because this year, the country may impose a ban on its famous coffee shops for tourists.
What's so special about these coffee shops?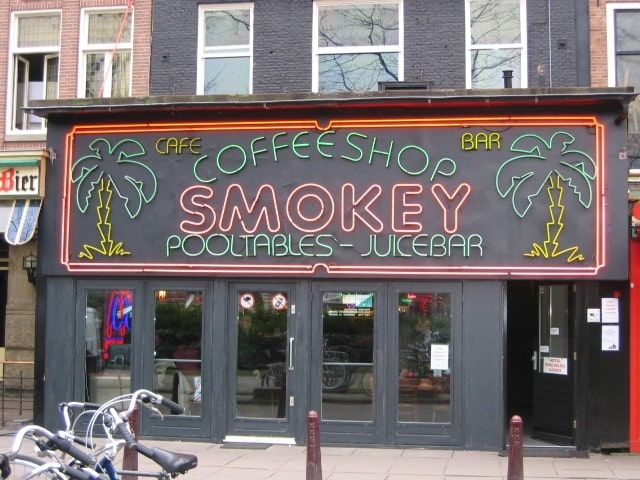 Coffee shops in Netherlands are visited by travellers from the world over, not only for a wholesome cup of coffee, but also for cannabis. Cannabis in the form of hash, weed and marijuana is legally sold at these coffee shops or cannabis cafes. This is a major reason a number of tourists flock to Amsterdam, to freely enjoy the consumption of these soft drugs. For years, tourists and locals alike have been allowed to purchase and consume these drugs, as long as one is 18 years and above. There was a proposal back in 2012 to limit the sale of drugs only to locals, however, the petition was then rejected.
Since 2012 however, a lot has changed in Amsterdam. The city has seen a high influx of tourists. In 2018, the city recorded 18 million tourists, a number that is expected to go up to a whopping 42 million in 2030. The number is fifty times more than the current population of Amsterdam! While tourism brings in approximately 82 billion Euros to the Dutch economy every year, mass tourism is causing quite a nuisance and destroying the very essence of Amsterdam.
Amsterdam attempts to curb overtourism
According to a CNN report, Ellen van Loon, a partner at Dutch architectural firm OMA who is involved in adapting the city for the future has voiced her concern towards Amsterdam's growing tourism, saying that they do not want it to turn into Venice. Going forward, the main focus of Amsterdam is going to shift to "destination management", under which banning cannabis sale for tourists is going to be a major step. Although an official law is yet to be passed, the ban is most likely to be imposed in 2020 for at least a year.
Earlier this year, the city government also announced a ban on tours of the red light district of central Amsterdam since it reduced sex workers to tourist attractions.
If you're planning a trip to Amsterdam this year, do keep in mind that you may not be allowed to purchase cannabis from coffee shops anymore. If that's the experience that you're especially visiting for, then you better book your tickets quick!
Been to Amsterdam and had a great time? Create a travel blog on Tripoto and share your story with our community of travellers!