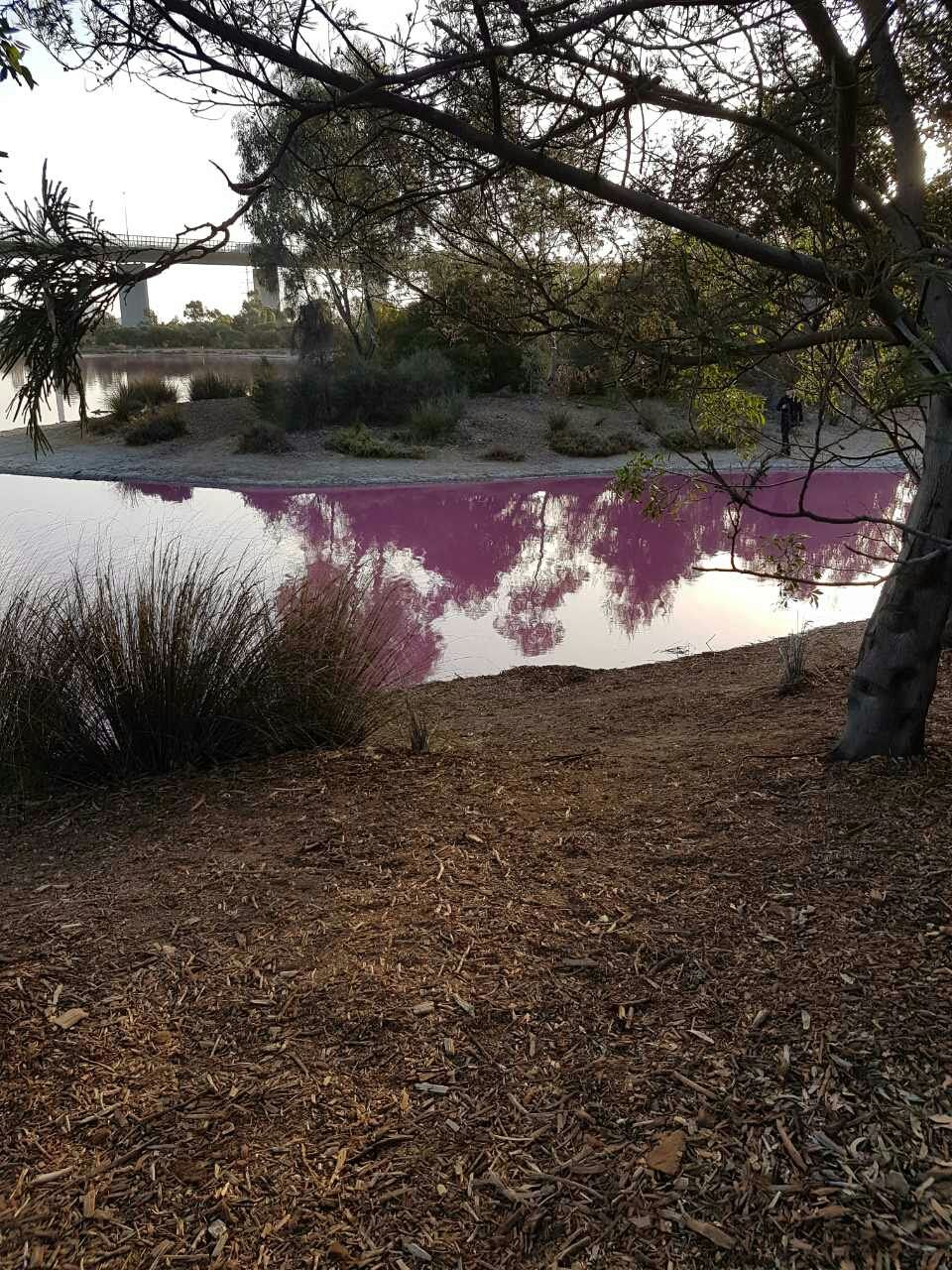 No, it is not the after effects of Holi (well, that's what my cousin had to say) and it is not a toxic spill. It is simply the wonders of nature. Located in the industrial area of Melbourne, this salt lake turns pink in summer and remains pink until late autumn. Believe it or not, I had plans to travel all the way to South Australia so I could witness this phenomenon! Well, I will have to thank all those recent insta stories and posts for letting me know about its existence.
The family had plans to visit and I thought I'd miss it but luckily it was still bright when I finished work (bless daylight savings!) and I was able to tick one more off the bucket list.
So, the lake turns pink due to excess salt than the normal level accompanied by the right conditions- high temperatures, more sunlight and less rainfall. The lake seems to have caught attention of most Melbournians this year. If you happen to be in Melbourne, definitely check it out. :)
A piece of warning: you can smell the salt and it is quite strong.
The fact that Melbourne has a pink salt lake is still hard to believe as I have been here for over 7 years and didn't even have the slightest clue of its existence. I guess that's why one must be a traveller in their own city. Have you recently discovered something new about your city, that you never knew existed? Would love to know from the rest of the world.
I can't wait to witness more of what Melbourne has to offer! Until then, Hasta pronto :)