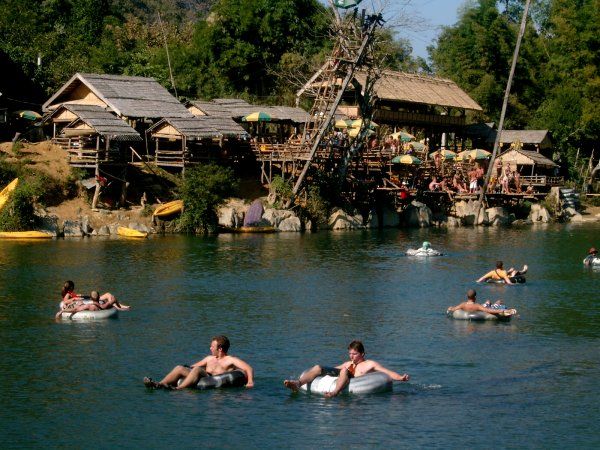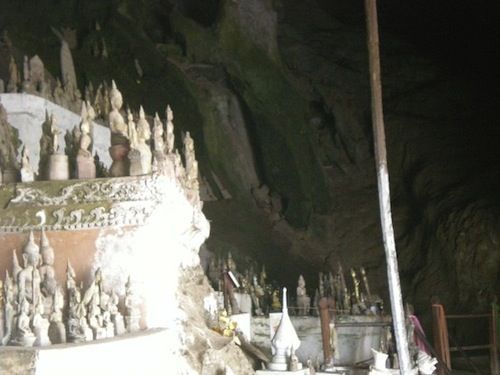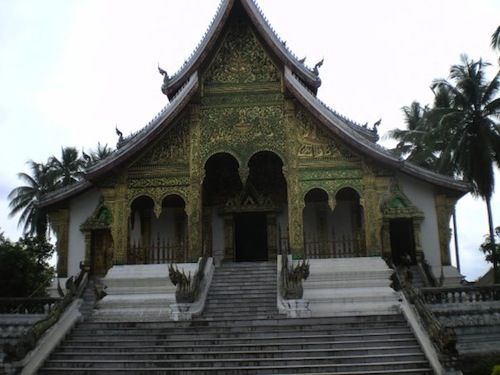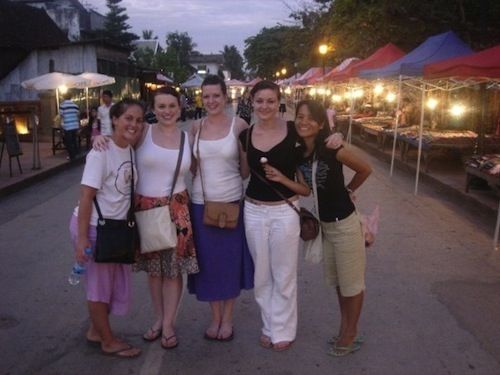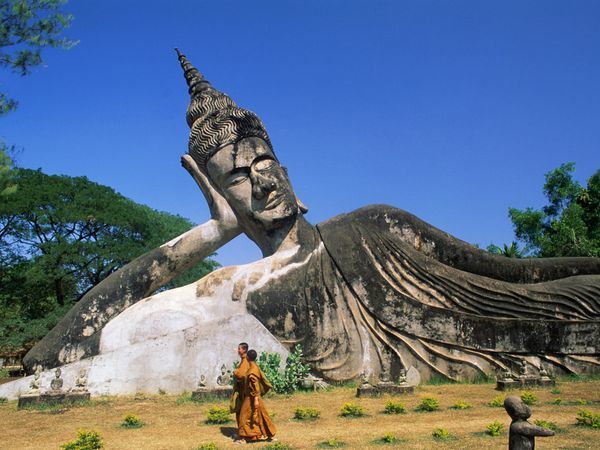 For itinerant travelers, exploring Southeast Asia has always been a sort of rite of passage into that vaunted list of people who have dared to cross the norm of general tourism. Laos is one such small country, whose name is often dwarfed by its more popular neighbors - China, Cambodia, and Thailand. But, slowly, Laos is also emerging as a popular tourist destination, as the many treasures it has to offer its visitors are slowly being discovered. A vibrant history that draws from its own culture, which is predominantly Buddhist, and later colonial heritage, has been a huge factor in increasing its popularity. Despite the intermingling of these, Laos retains aspects of an 'Asian' culture that have been lost in the neighboring countries due to rampant commercialization and urbanization. Thus, extending my sojourn in Southeast Asia, I decided to head to Laos after my stay in Thailand. Laos has many cities that offer many worthwhile and fun experiences. Here I have listed some of the most memorable ones during my stay in Laos.
In Chiang Khong, Thailand, I took a boat down the Mekong River, which took me to Laos. Beautiful scenery on either side of the river, calm and relaxing waters lulled me to sleep, no matter how much I tried to stay awake, I ended up taking almost 20 naps as we floated into Laos. The journey was in a way a prelude to the country that awaited me, full of tranquility and absent of all the stress of a daily humdrum life. On the undulating river, meandering through majestic mountains and deep gorges was a journey that has left an indelible imprint on my mind.
Nevertheless, being Southeast Asia, Laos is not just a serene alcove but full of adventures. In Vang Vieng, the Nam Song River is a place where water sports like kayaking, tubing, and mountain climbing will satiate the thirst of even the most adventurous. Amongst all of these, tubing is crazy fun. You free-float down the river on your tube, stopping at many bars that are scattered along the river to glug down a few drinks and then you can get back on your tube to repeat the same process at another bar. A process you'll be repeating again and again, so you can bid farewell to the deposit on your tube, you'll never be able to restrict the time you spend here. Apart from tubing, mud wrestling and drunken volleyball also add to this chaotic adventure.
Setting aside the obviously adventurous activities, Laos also had adventures of a different kind, the ones that include exploring the country's rich history. The Buddhist culture is best displayed in the Pak Ou Caves in Luang Prabang. The mouth of the Nam Ou is full of miniature Buddha statues. The cave is divided into two parts, the upper part, which is easily accessed, and the lower caves, which requires you to descend a series of steps, which can be tricky because it can get a little dark, so make sure you carry along a torch.
After exploring the caves, there is an amazing hike to the Kuan Si waterfalls in Luang Prabang. The hike is truly picturesque with an overwhelming array of scenes that highlight the natural beauty of Laos. The hike takes you through local villages set in mountainous landscapes, a Fair Trek project site and more... After 4-5 hours of trekking, you finally reach your destination - the Kuang Si waterfall and its pools full of clear water.
Laos also has great places to shop at, where tourists can pick up innumerable curios and memorabilia. Silk, Handicrafts and Mulberry Tea make for amazing keepsakes. Even for those who aren't too keen on shopping, just roaming around the famous Night Market is a lot of fun, as it lets you experience numerous aspects of the culture and traditions of Laos.
Laos' traditional massage is another experience you shouldn't miss. They are cheap and not what people generally expect of massages, and are quite novel. After being given comfortable, baggy clothes to wear for the massage, you'll be led to a room that you will share with other people (with perhaps a sheet separating all of you from each other), you will be given what can only be described as an interactive massage as your legs are bent up over your head while your body is pounded upon. Not really relaxing, but invigorating as they really do give your muscles quite a workout.
My journey sadly came to a premature conclusion at the Royal Palace Museum, a great place to explore the history of Laos. Having run out of time, I was forced to cut my trip short. In the end, Laos, despite being a small country, has many big surprises waiting for those who visit. Apart from the places I mentioned, there are other, more fascinating places that Laos has to offer. Laos is definitely not a country to be overlooked!