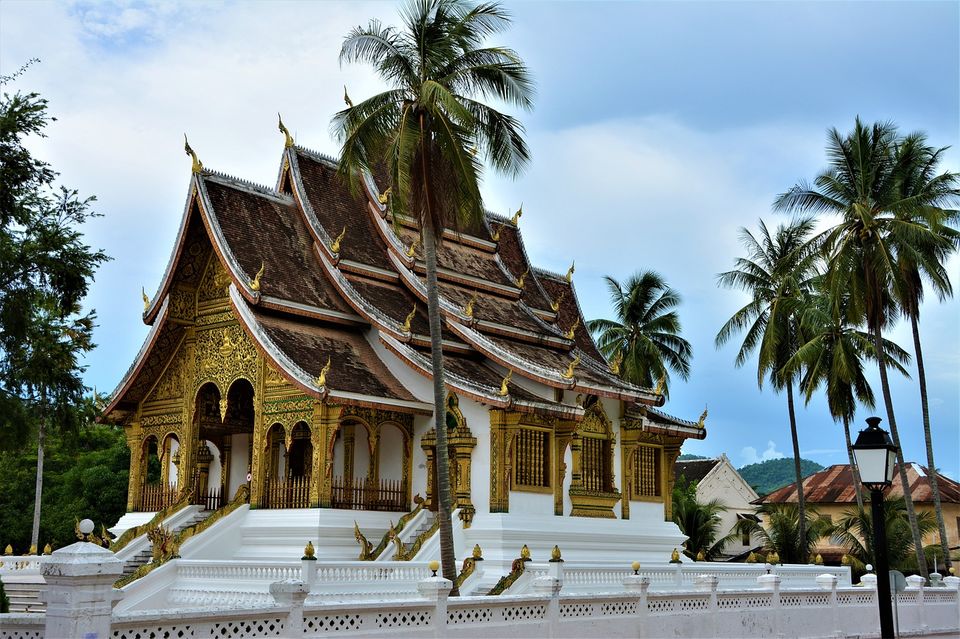 Due to its neighbours - Thailand, Cambodia and Vietnam - Laos often gets overlooked. But, this country has a lot to offer and that too minus the crowds and at budget-friendly rates. It is the last remaining Shangri-La in Southeast Asia ripe with hidden gems. While it has a striking landscape and rich culture, it is the temples that stand out most for their ingenuity.
16th Century was Laos' golden age and many of the magnificent temples belong to this era. The most distinct facets of Laos architecture are the thats. Thats are stupas built around Buddha's relics like a hair or another body part. Thats found in Laos are unique in style and cannot be seen anywhere else in the Buddhist world. So, here are some of the most impressive thats and temples of Laos.
That Luang, originally built in 1566, is the most important Buddhist monument in Laos. This golden stupa has a breastbone of Buddha which is why it is a pilgrimage site of Laotians. The three levels of the stupa symbolize the journey from earth to a higher state. Covered with 500kg of golden leaf, it contains historical artefacts, Khmer statues, sculpted steles and sema stones.
Wat Xiengthong, built in 1559, has a stunning setting on the banks of Mekong river. It is also Luang Prabang's most prominent monastery with sim, the temple's congregation hall, being the highlight. The sim is clad in gold leaf and a colourful mosaic of the tree of life adorns its back wall. The monastery's roof, built in Luang Prabang style, extends from the heavens to the ground. Its exterior walls are decorated with animals and characters from Hindu and Buddhist mythology. Chapel of the standing Buddha, Chapelle rouge and Chariot Hall are other fascinating structures of the complex.
The 1000-years-old Wat Phu temple complex is a UNESCO World Heritage Site. The temple has an enviable location surrounded by mountains and rainforest. Its architecture focuses on the Hindu harmony between nature and humanity. Spread over 10km, the complex contains several temples, shrines and waterworks. Some of the temples in the complex are among the oldest in all of Southeast Asia going back to the 5th century. The carvings of Lord Indra on a three-headed elephant and Vishnu on an eagle are must-sees.
Constructed in the 18th century, Wat Mai is one of the newer temples in Laos. Its 5-layer red roof stands out from a distance. The carvings on the temple walls depict folktales from Hindu and Buddhist mythology. Moved by its beauty, the Chinese raiders spared the temple during the invasion of 1887. Its facade has carvings depicting scenes from the Ramayana and the Jatakas. The meditating Buddha image in the centre emanates peace and harmony.
Visa
Indian citizens can get Laos visa-on-arrival at certain international airports and border crossings. Check here for the list of airports and border crossings where Indians can get visa-on-arrival.
How to get there
Round-trip flights from Kolkata to Vientiane cost around ₹17,365.
Daily budget
Average daily cost of travelling in Laos is approximately ₹2,000 per person per day including accommodation, meals, attraction tickets and transportation.
Best time to visit
The best time to visit Laos is the dry season from October to April when the average temperature is 25 Celsius.
Where to stay
Villa Oasis (₹2,355 double) and Tony Central Hostel (₹236 dorm bed), Luang Prabang; Orange Backpacker Hostel (₹336 dorm bed) and Mali Namphu Hotel (₹2,099 double), Vientiane. For more options, check here.
Have you travelled in Laos or visited other temples of Southeast Asia? Write your own travelogue and share it with millions of other travellers. And subscribe to Tripoto Youtube Channel for stunning videos.