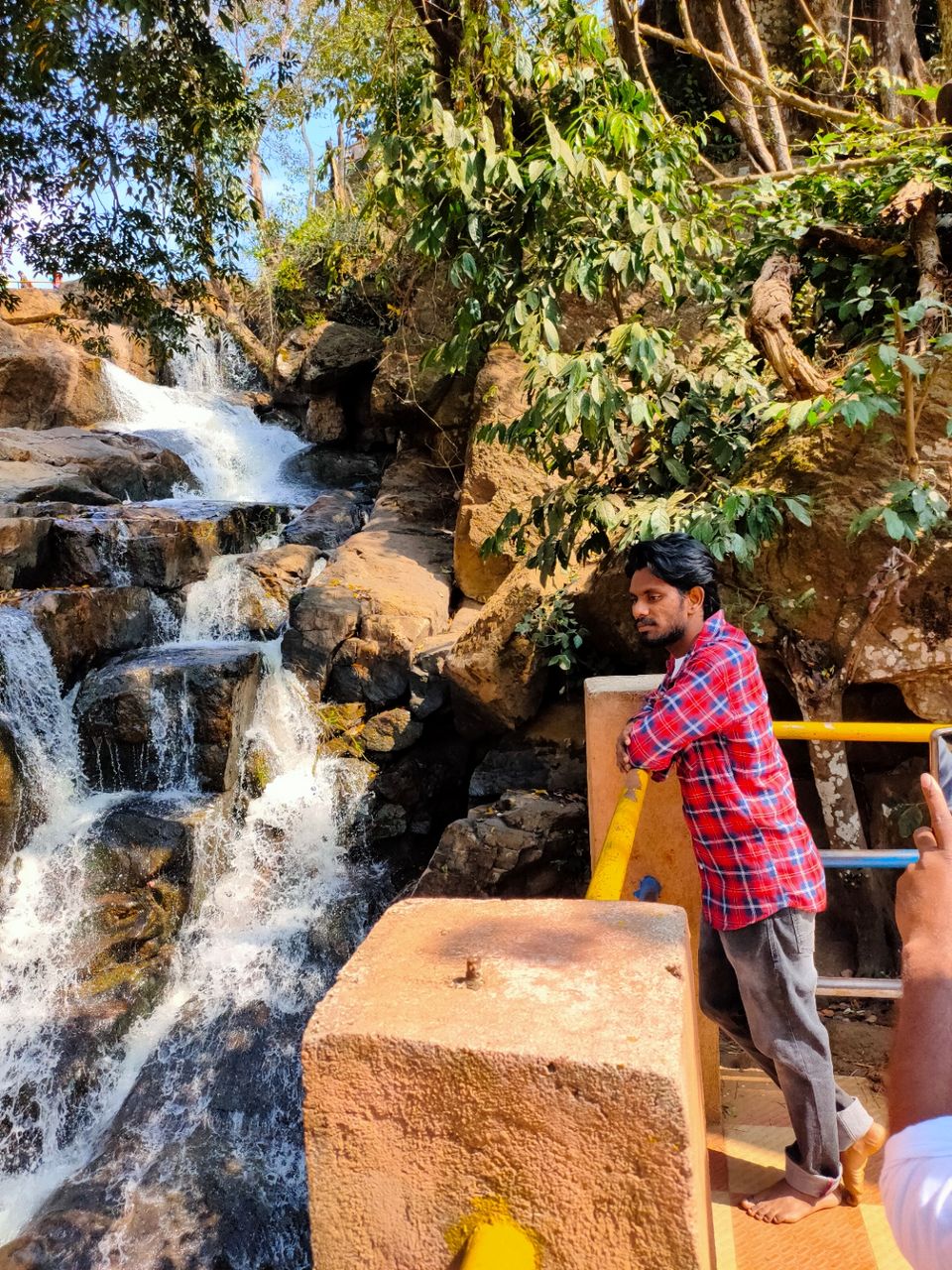 We started our journey from lambasingi to kotthapalli waterfalls which is 40kms distance in short route. It will go through via mamidipalli but at some areas the road is not good .
But if you take the main road it will be 70km from lambasingi. Road from mamidipalli is ok with less traffic.
"Don't waste your time by going to the reservoir after lambasingi as it's not a place to visit,but the locals suggest you to visit. It's a waste of time".
It's better to ask locals for a route than to prefer Google maps. Once you reach the destination waterfalls will be on your left side,you can notice the sign board there. There are a lot of parking areas and the entrance ticket is 10/-INR PP.
It's worth your time and travelling as this place is well accessible and good road connectivity. This will make you feel fresh and relaxed.
After having fun at the falls you can have a cup of tea or coffee at a coffee shop located at the entrance . It's maintained by GCC. There's a change room.
But only flaw is you don't get any mobile network until you go 40km from waterfalls.there also you only get BSNL and JIO signals.
We returned to Vizag via paderu, sabbavaram. But the trip is memorable and you can cherish when you remember it.
If you are planning to visit better to plan from sep to Dec. During this time the falls will be more amazing and beautiful.
Note: you don't get mobile signals other than BSNL/JIO. If you return via paderu then you will get all signals only when the ghat road ends .