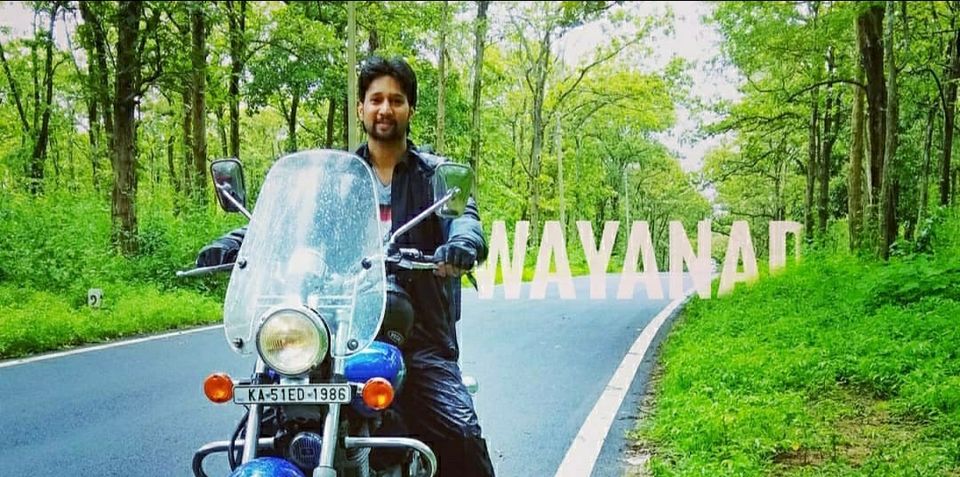 It was the Friday afternoon in the summer of 2017 when four amigos thought to escape from the hectic IT life of Bengaluru. Few google suggestions and unusual discussion over the phone led us to plan the ride to the green paradise nestled among the mountains of the Western Ghats. Yes, it was Wayanad this time! As a part of immediate planning, we decided to leave after office hours, around 10pm. Wayanad is basically a district in north Kerala, comprising of three towns Kalpetta, Sulthan Bathery and Mananthavady.
As per the ongoing scenario in IT, sometimes I feel that Friday could be renamed as Free-day. With no workload and unbearable excitement, I started checking the routes, hotels and places to visit in Wayanad. The more I researched, the more I was fascinated by this wonderplace. That feeling before the start of every trip is hard to put in words. Soon the sun went down and after few hours I left for home. I packed every important stuff of mine. Had dinner and loaded my bike with all my luggage. It was the time to leave now. As the engine revved up, I put on my Balaclava, gloves and helmet, with the GPS, intercom and cameras mounted on my blue beast (Bajaj avenger 220 cruise). We kept our meet-up point on the nice ring road and all four of us from different zones of Bengaluru met once again after the previous month's Chikmagalur ride.
I was full-on exhilarated for this short and unplanned 300km ride. After cruising whole night strenuously, and gaining an amazing experience of riding in the Western Ghats in such a cold & foggy weather with curvy roads, we finally stepped into the boundaries of first beautiful town of Wayanad district – Sulthan Bathery. We stopped at a tea stall not to take rest, but to think where and how to choose the stay. Luckily the best possible option which we got was the sunrise check-in through OYO app. Spending nine hours in the office and riding for eight hours, was making me feel a mix of excitement and exhaustion. Now I needed the rest for atleast five hours after which I could enjoy the scenic beauty of the destination we were in.
The booked stay was in Kalpetta – the headquarter of Wayanad District. So we headed towards it which was only 25 km from Sulthan Bathery. As soon as I entered my room, I crashed in the bed. It was noon when I opened my eyes. We all freshed up and found the nearby places to visit after lunch. There are so many options to choose from. Since we had only two days to visit, we chose the best ones which included Chembra peak, Pookote lake, Lakkidi view point, Banasura Dam, Edakkal Caves and soochippara falls. Due to rainy season, the way to Chembra peak was closed which cut shorted our list.
Soon after the delicious Kerala meal beautifully placed over the emerald banana leaves, we headed towards soochippara falls. Riding through several hair-pin bends surrounded by so many tea estates, I could feel the white noise of the beautiful waterfall partially hidden by the tall trees, in the mountain valley. Soochippara falls are also called Sentinel Rock Waterfalls which is a three-tiered waterfall. After parking, there is a 10 min walk to reach the waterfalls. As we were approaching the falls, the soulful noise was increasing. That attractive noise was forcing me to take longer steps so as to see the waterfalls as soon as possible. Suddenly the giant waterfall was in front of me and I couldn't take my eyes off.
After clicking uncountable pics and spending almost two hours of happy time, we visited Pookote lake and Lakkidi view point. Pookote lake is located in a valley giving the best boating experience surrounded by beautiful mountains. By evening we were back to Kalpetta. The mild fog, clouds and city lights were adding beauty to the place. The search of food ended in a typical south Indian restaurant which served the best of Kerala food. Rasam, Sambhar, Moru koottan and Poricha koottu are some of the most delicious dishes to be taken along with rice.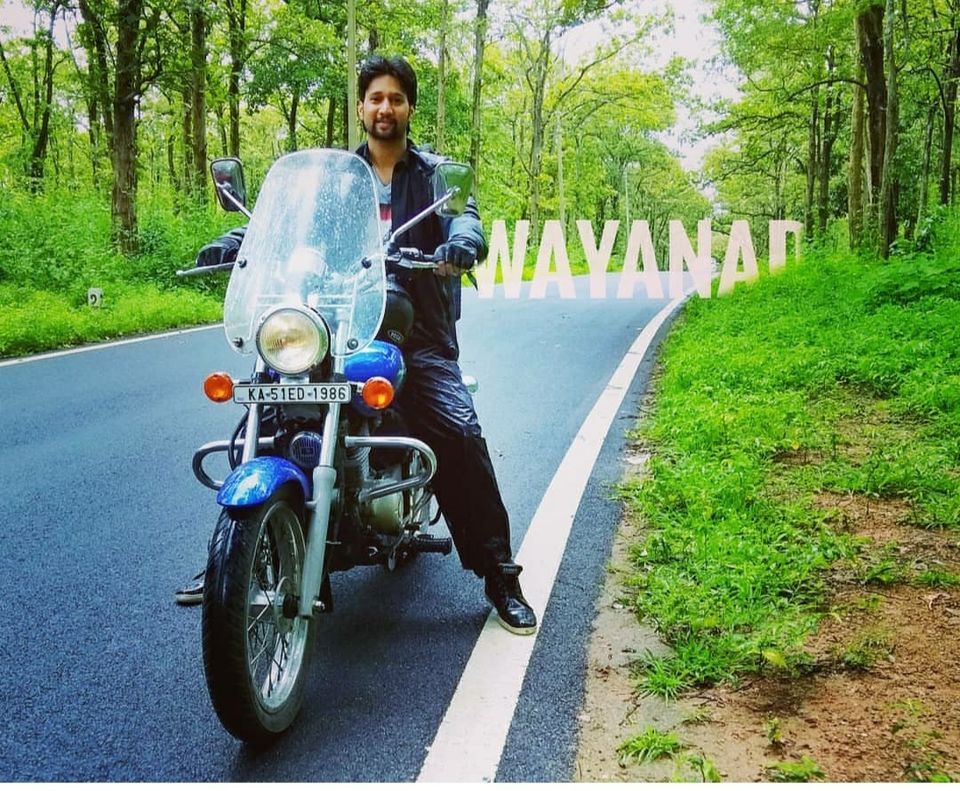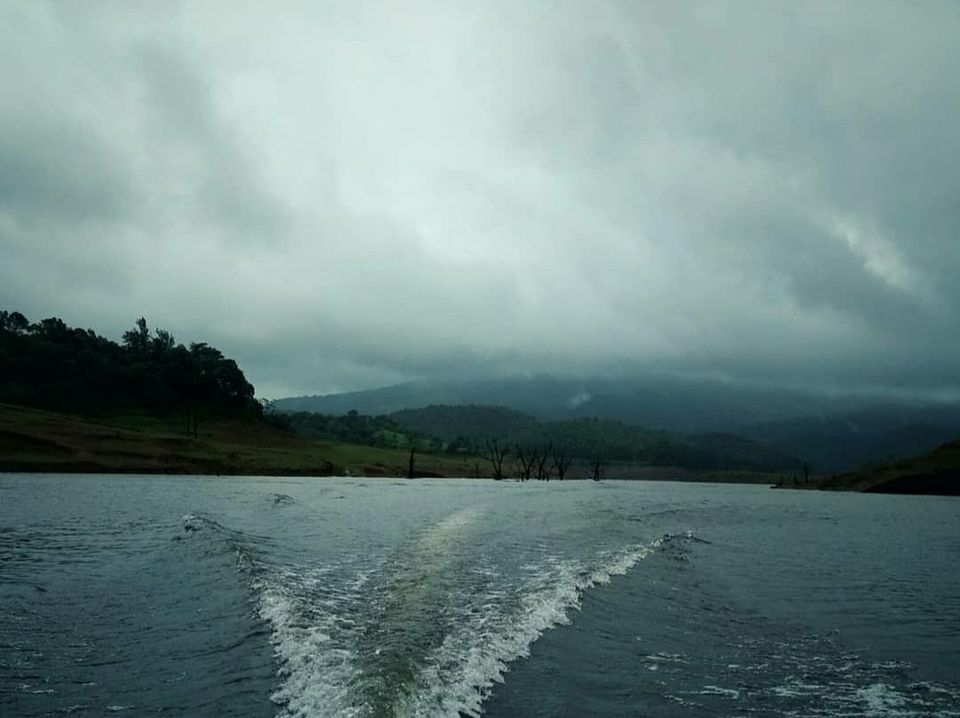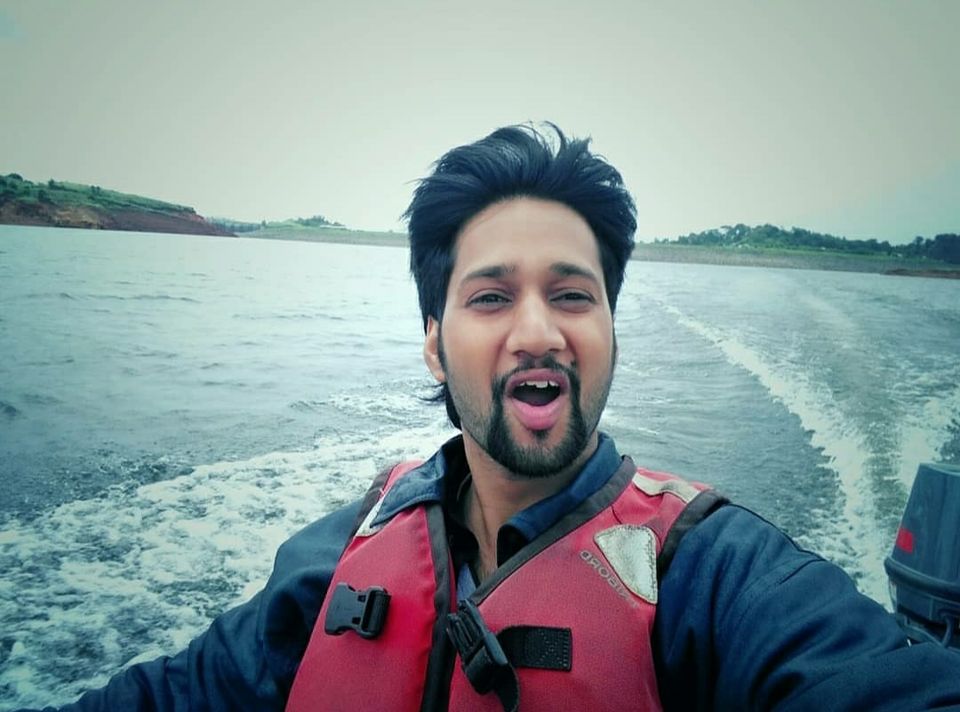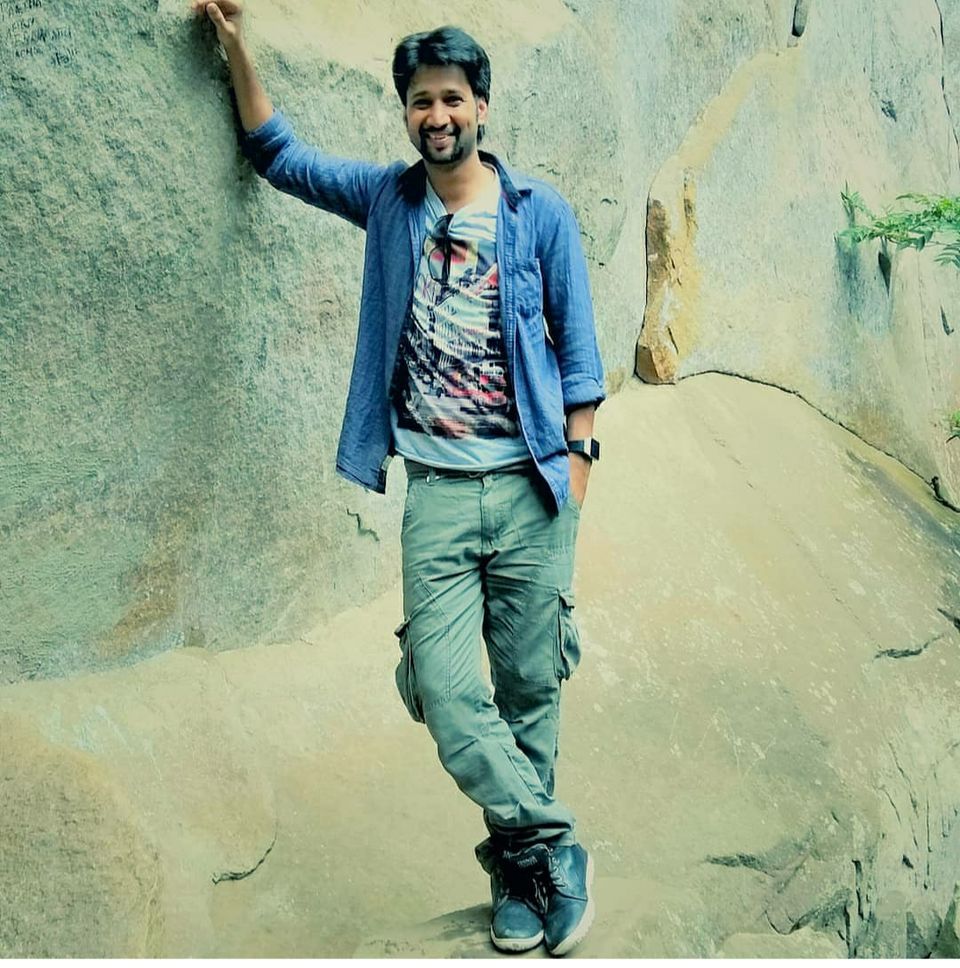 The next day was reserved for Banasura Dam and Edakkal Caves while returning back to Bengaluru. Banasura Dam gives the full serene landscape view of the nature while Edakkal Caves are two natural caves at 3900 ft above the sea level in the Western Ghats. These are not technically caves, but rather a cleft, caused by a piece of rock splitting away from the main body.
It was 2pm by then and we thought to leave for Bengaluru after lunch. The trip was about to end. Two totally opposite feelings crossed my heart. Returning home can't be compared with trip coming to an end. Finally after two most adventurous and memorable days, we reached our homes safely by 10pm which ended up with sick leave on Monday
An unplanned trip is a pleasure to another level!!!