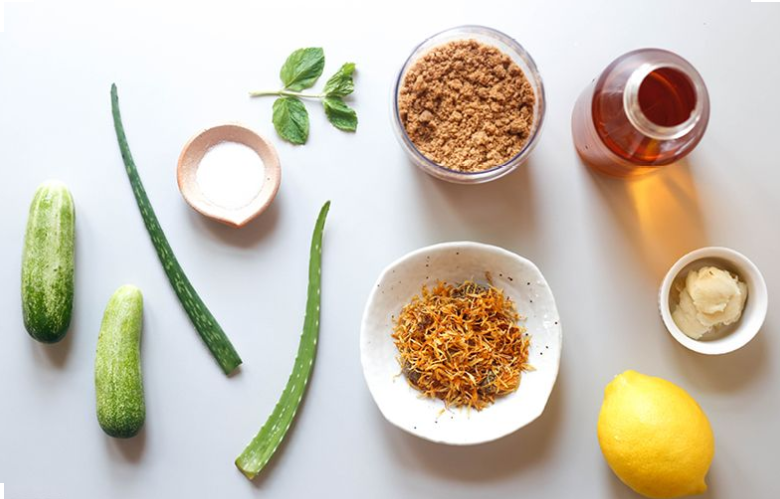 Holidays come with lots of fancy, fun, food and fashion. It leaves you with memories etched forever in your mind, a home nestled in your heart and countless pictures on your Instagram and sometimes a deep tan on your skin. Sunbathing beside the sea, trekking up the hills, fishing or just strolling through the tourist places can sometimes expose you to the harsh sun.
No matter the amount of sunscreen you use, at times it is just not possible to avoid your skin from getting darker and tanned especially after a beach holiday. While you do not have to avoid taking that trip to avoid the tan but once you are back you can certainly get down to some homemade DIY tan removal recipes and pamper your skin after that vacation exposure. But do carry a sunscreen and make it a morning ritual to apply it before you set out exploring your destination.
While a lot of kitchen ingredients like aloe Vera, honey, milk, turmeric, yogurt, tomato, papaya, cucumber, lemon juice, curd, sugar, rice and wheat flour etc. individually have significant properties that freshen up your skin and help with tan removal, they can be interchangeably combined with each other to form effective pastes. Here are a few of those recipes that you can make right in your kitchen based on what is available and get down to the tan removal business naturally. Just be cautious about what you are allergic to.
TURMERIC with CURD OR MILK
Take a pinch of turmeric in a bowl and mix with one/two spoons of chilled curd or milk. Apply the solution to your tanned skin. After it has dried up, wash with cold water in case of curd and lukewarm water in case of milk.
How It Works
Due to the presence of natural enzymes, curd works as a good anti-tanning agent. While milk's exfoliating properties combined with the healing powers of turmeric work well for tan removal. Use it twice a week or alternate days.
HONEY and MILK POWDER
Milk powder and honey, combined with almond oil and lemon juice work as a good paste for your sun tanned skin. Wash it after it dries up in 10-20 minutes. The paste can be refrigerated and re-used.
Honey can also be used with Papaya pack or pineapple; while milk or milk cream can be used with strawberries.
How It Works
Honey makes the skin soft and supple. The enzymes in papaya lighten up your skin, whiten it, and exfoliate. Pineapple, on the other hand, removes the dead cells from the tanned areas and also reduces skin aging due to vitamin C presence. While strawberries moisturize your skin, lighten it up and remove dead cells too being natural exfoliators. Can be used twice/thrice a week.
CUCUMBER EXTRACT, LEMON JUICE and ROSE WATER
Mix 1 tablespoon each of these ingredients and apply generously on the tanned areas using a cotton ball. Rinse after 12-12 minutes and apply every day.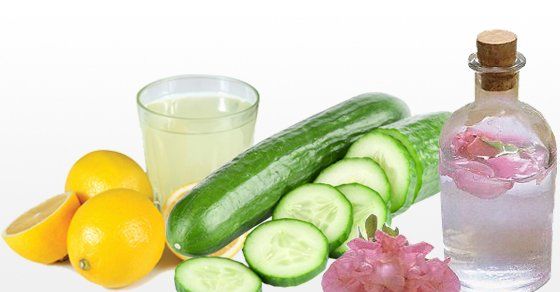 How It Works
Using just lemon juice can sometimes be harsh on your skin. This pack tones down the harshness but multiples the effect. Lemon juice removes the tan while cucumber extract and rose water cool down the blemished skin.
BENGAL GRAM FLOUR AND TURMERIC
Add a pinch of turmeric to a cup of Bengal gram flour and mix using water or milk. You can also add crushed and powdered orange peel. Apply the pack, let it dry and then scrub it off gently using lukewarm water. Use it alternate days for best results.
How It Works
This is almost an instant solution for tan removal and exfoliation. Bengal gram will take away all the dead skin cells and turmeric with even out your skin, brighten it and remove the tan.
YOGURT and TOMATO
Mix a tablespoon of tomato pulp and fresh plain yogurt in a bowl. Apply it and let it dry for about half an hour before cleansing it with water.
You can also replace tomato with orange juice. This can be used twice/thrice in a week.
How It Works
Being rich in antioxidants, tomato brightens up your skin and acts as a natural tan remover. While yogurt softens the skin due to the presence of lactic acid. This paste also works on spots, pigmentation and also as a toner. Orange juice, if used, acts as a natural bleaching agent due to citric acid and Vitamin C presence rejuvenate the skin.
RED LENTIL (MASOOR DAL), TOMATO AND ALOE VERA
Take 2 tablespoons of masoor dal and soak in water for a few hours till it softens. Blend the lentil with 1 teaspoon aloe Vera and 2 teaspoons of fresh tomato juice into a paste. Apply on the tanned skin and rinse it with cold water after it dries using a massaging action.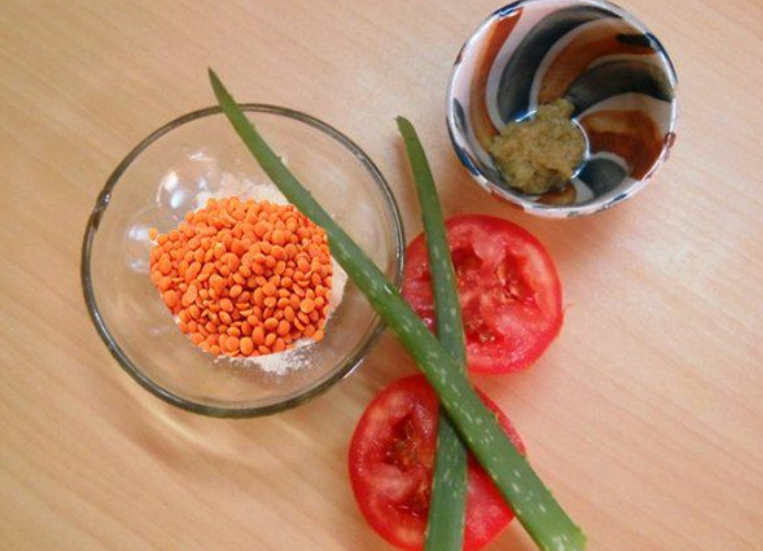 How It Works
This is one of the most effective tan removal packs with all the goodness in one. While red lentil is a potent tan remover, tomato juice acts a brightening agent and aloe Vera moisturizes the skin. The pack can be used alternate days.
BUTTERMILK AND OAT/OATMEAL
Mix 2 tablespoons of oatmeal with 3 tablespoons of buttermilk and massage the paste for a few minutes on the tanned areas before you rinse it.
How It Works
Buttermilk soothes the skin and works best on blisters while oats act as natural exfoliates and leave your skin looking younger. This can be used twice a week.
SANDALWOOD
Take a few spoons of sandalwood powder and make a paste using rose water/coconut water or normal water. Apply to the tanned portions and rinse after it dries up. A few drops of almond extract can also be added. Use it on alternate nights.
How It Works
Sandalwood is a natural soother and contains many medicinal properties. This pack lightens the skin tone, rejuvenates and cleanse the skin and remove the tan.
POTATO JUICE
Extract the juice of a potato and add freshly extracted lemon juice to it. Apply the mixture and leave it for half an hour. Wash it with cold water and pat dry. This can be used every day till the tan fades.
How It Works
The ample presence of fibers, vitamins, and minerals make this pack suitable for treating blemishes and sunburn.
VICKS VAPORUB
Yes, Vicks has a purpose beyond cough and cold too. If you can bear with the smell of it, then apply it on sunburnt and tanned areas for a few hours. Repeat it every night.
How It Works
This works best for the tan due to sunburn as the petroleum jelly in Vicks soothes and moisturizes the skin.
Post your travel pictures on Tripoto, and get likes and comments from travellers around the world. Start uploading now! The best photo blogs are also featured on our Facebook and Instagram page.