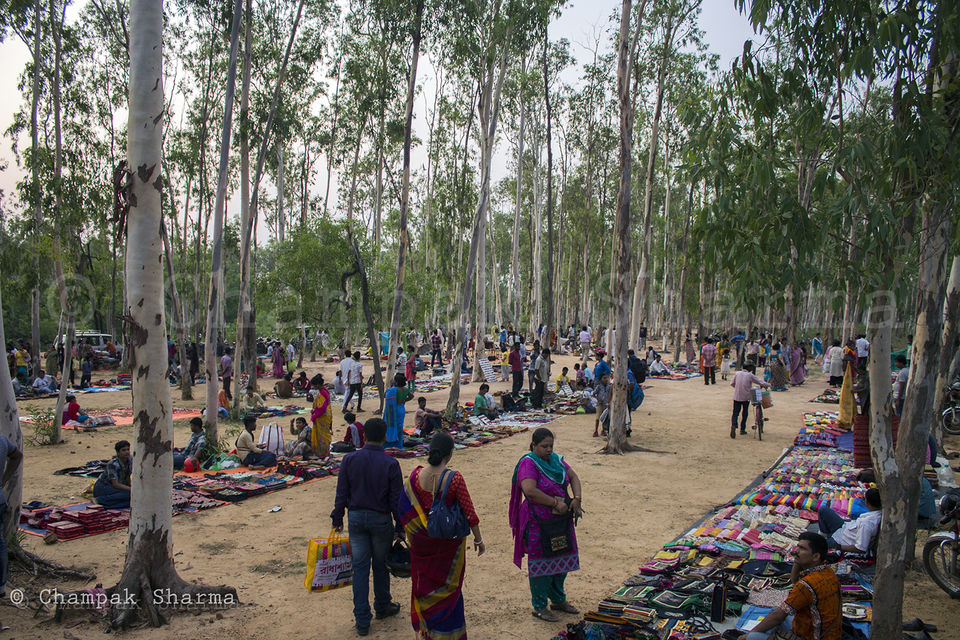 Got a day off in Kolkata? Need an escape from the honking taxis, the high rises, and the hulla bulla of the streets? Then Shantiniketan is where you should head for. Had been to this serene town last year with family, but that being a properly planned trip my 'nomadic' instincts longed to be back there in a more 'spontaneous' way.
And I did fulfill that wish soon, by boarding a train to Bolpur on a recent weekend. A confirmed ticket for a train was close to winning a lottery (Shantiniketan as a weekend destination is a huge hit with tourists and shopping enthusiasts…the reasons I shall be sharing in a while). I had booked a seat on an A/C chair car which left Howrah station around 8.30 am. Within half an hour I got the flavor of travelling to Tagore's famous place with bauls (folk singers) boarding our coach and captivating us with their melodious rhythms. Their soulful voices, sound of the ektara and ghungaroo combined with the lush green landscape outside held a magic which could only be felt, not expressed.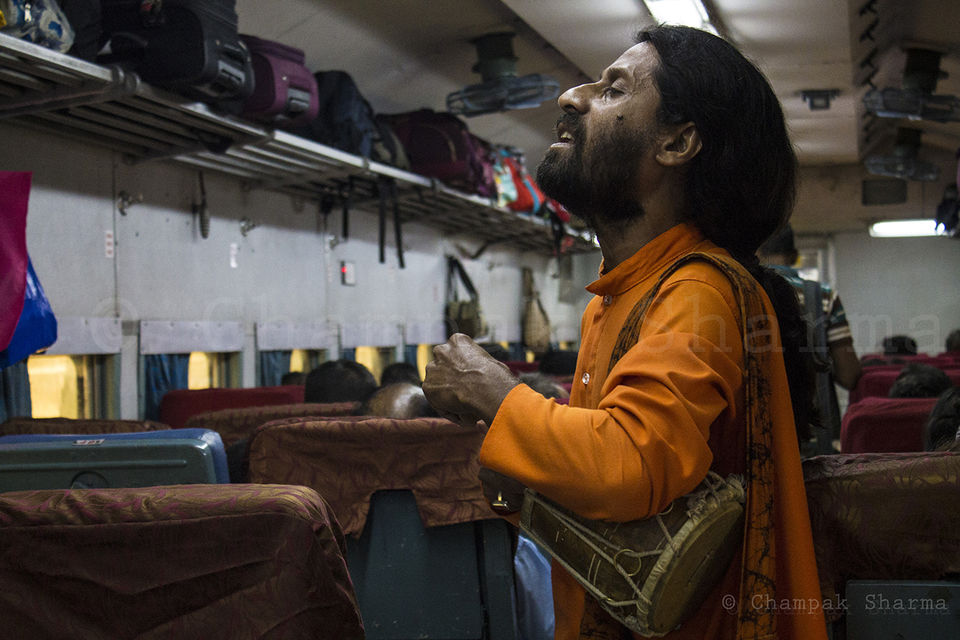 For the 'need popcorn during the movie' addicts, snacks are never far away with offerings from various vendors ranging from coffee, tea, the popular jhaalmuri and ghoti-gorom, to a proper breakfast of bread omlettes and puri sabji. So don't you worry if you happen to miss your breakfast to catch the train!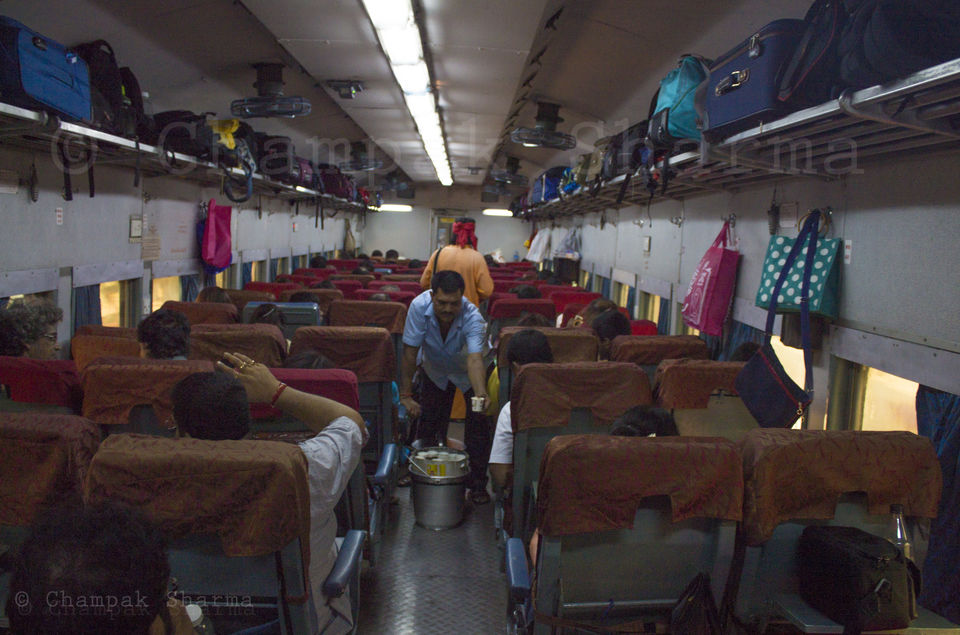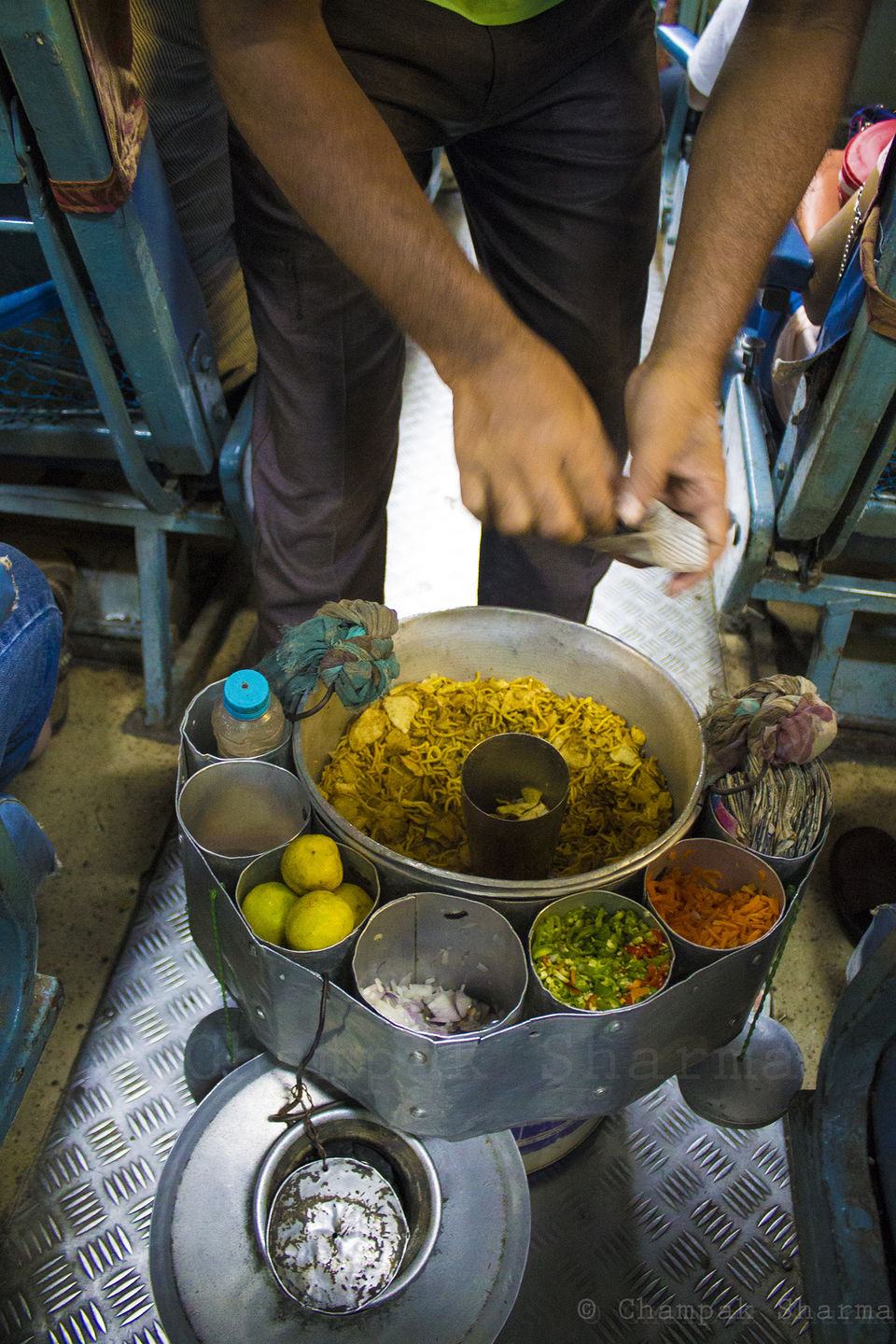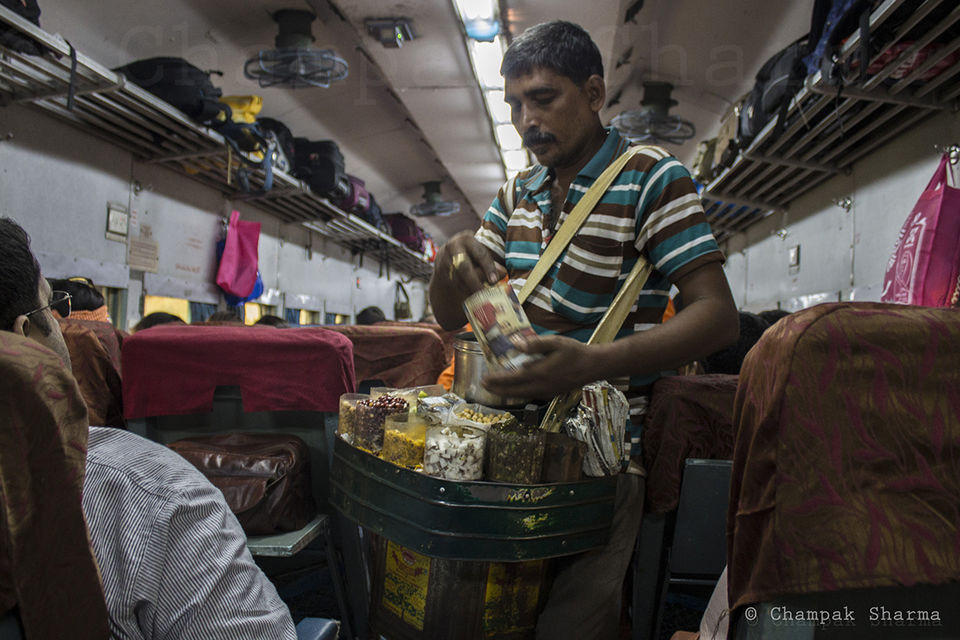 Three hours later, we arrived at Bolpur. Once out of the station gate (or even at the platform) be cautious about the toto walas, who if given the opportunity would literally pull you to their vehicles. My experience this time was rather gloomy and shocking when two drivers standing outside the station slapped and pushed the driver of my vehicle because I accepted his ride offer and he wasn't in the 'queue'. He finally asked me to get down from his vehicle and I chose not to take a ride with any of those involved in the scuffle. I walked some distance away from the station and boarded another toto.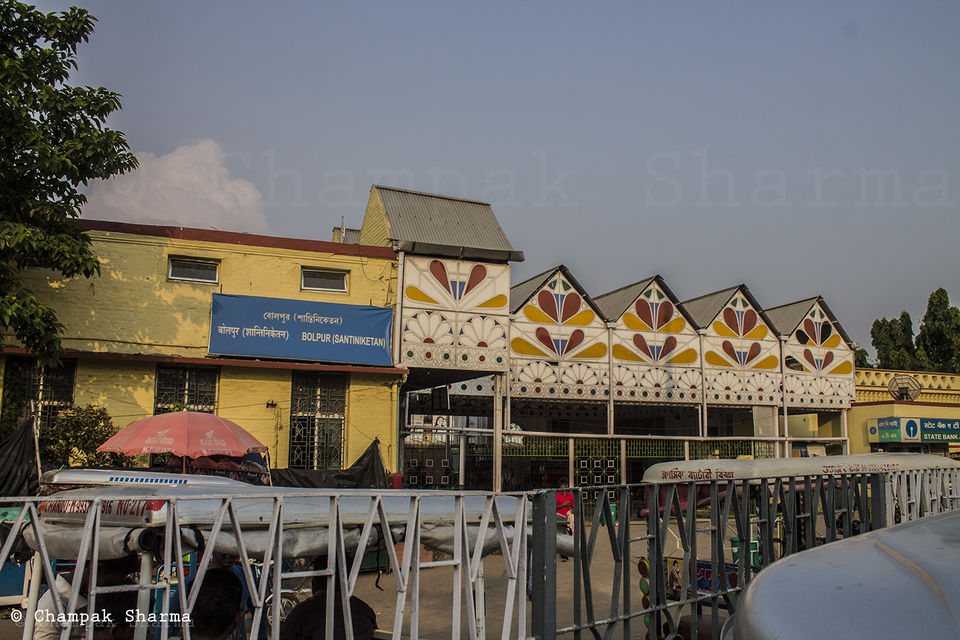 For those who enjoy a hike, if the weather is comfy, every location is manageable on foot. I had decided to stay a bit away from the town, at a village resort (in Khoai, Sonajhuri forest area) where we had had our lunch during my last visit. 15 minutes later, I was at the resort (as I told, every place is nearby- even the outskirts!). No room being available, the guy at the reception managed to provide me with a room in a neighboring hotel. The catch of staying in the Khoai village area? – you would stay amidst farmlands and woods, get to enjoy the delicious traditional Bengali thalis the resort serves, the famous 'khoai haat' (local market) just a stone's throw away and a few friendly canines to give you company.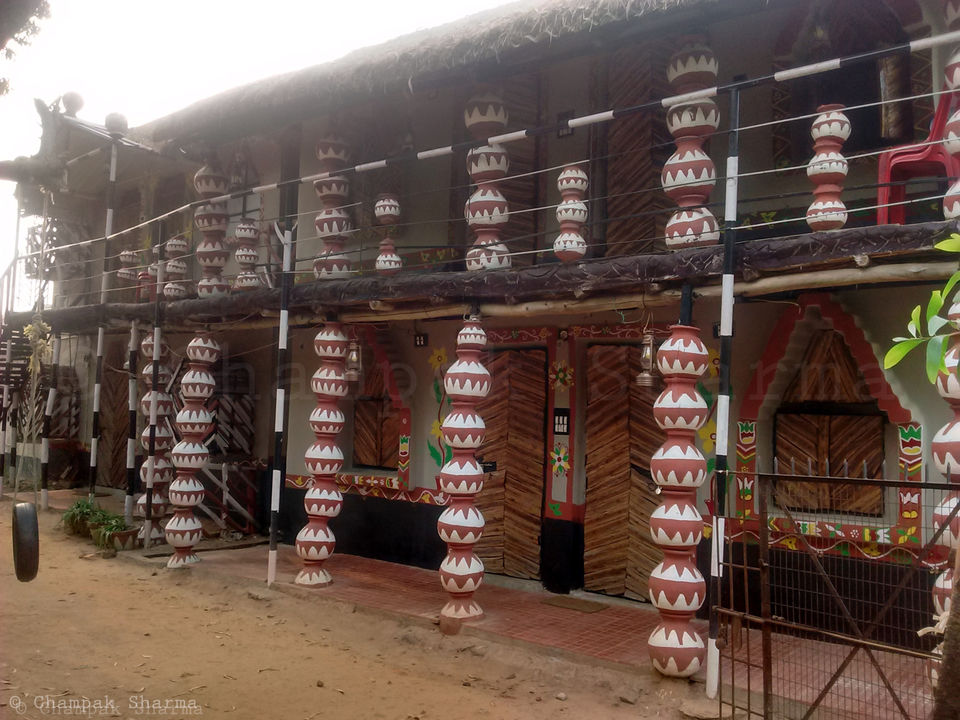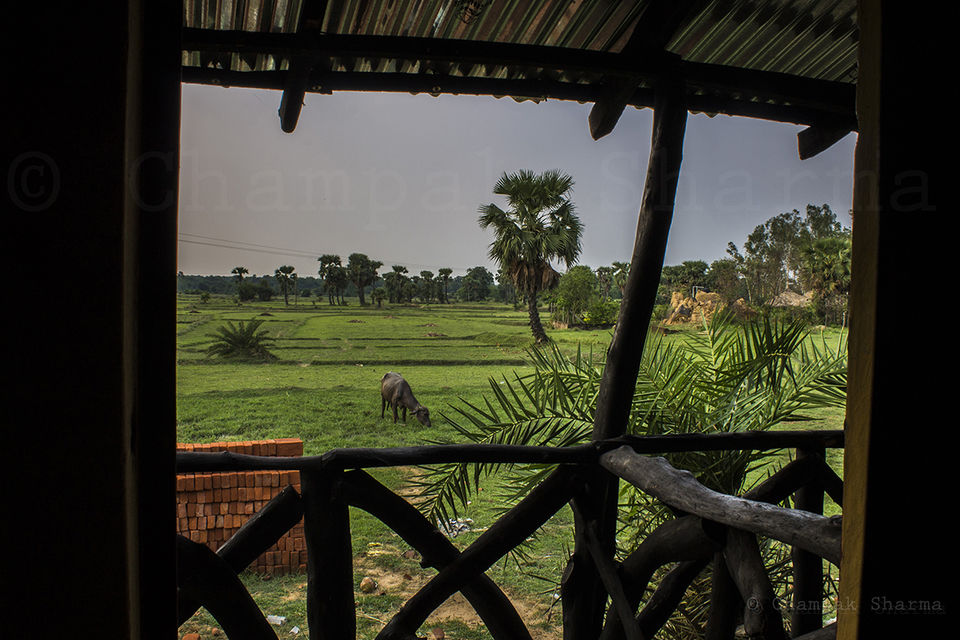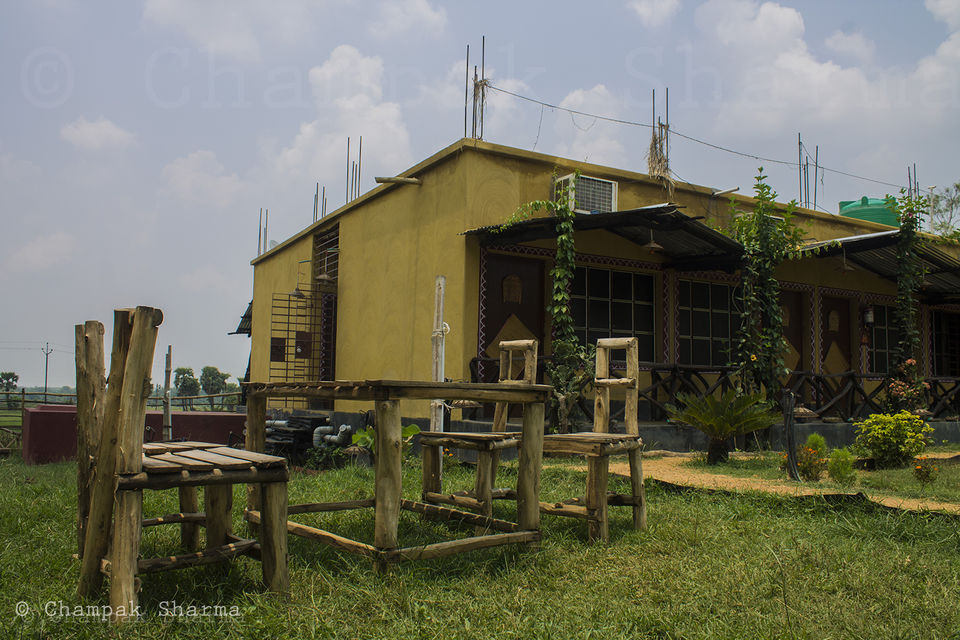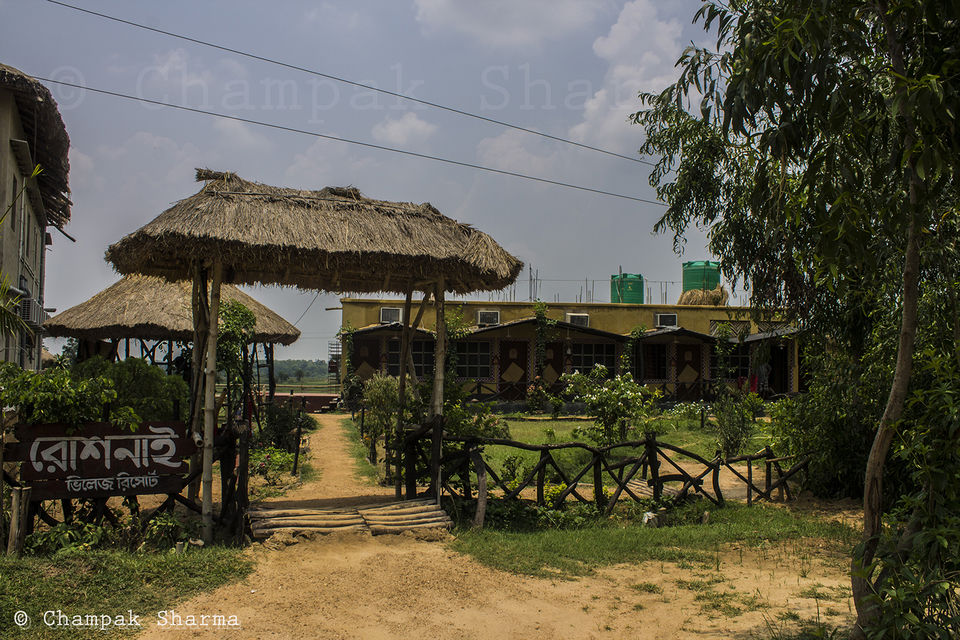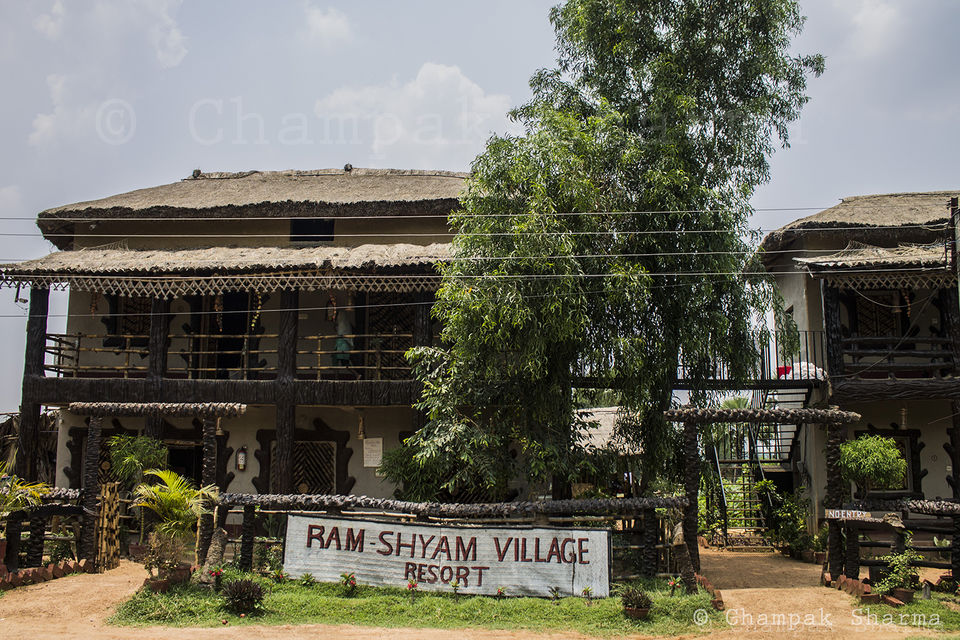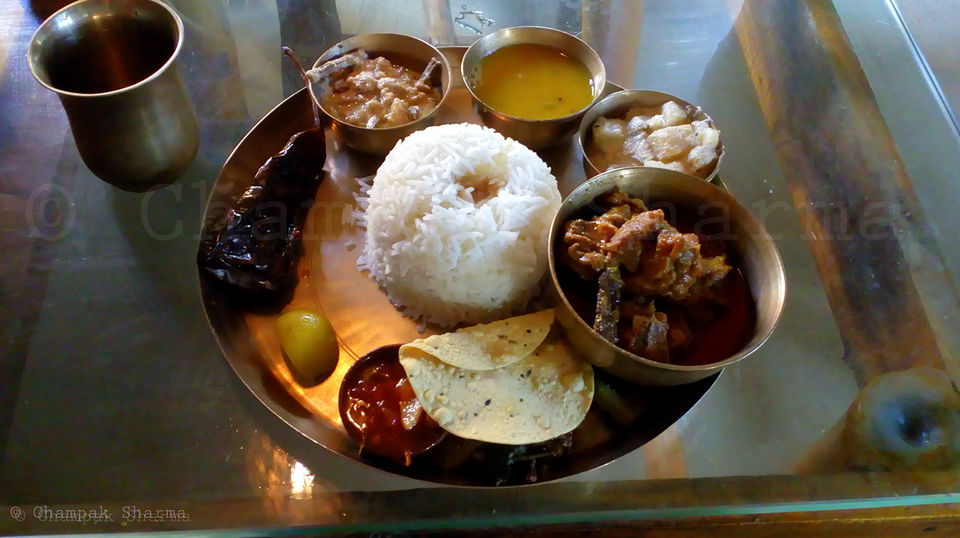 After satisfying my hunger with the favourite mutton thali followed by a quick nap and a shower, I headed for the Khoai haat, a weekly market by local artisans held on Saturdays. The wares began to appear amidst the trees around 3 PM and the varieties went on multiplying. This fare goes on till dusk sets in. Handicraft items, souvenirs, ethnic jewelry, trinkets, household items, sarees, kurtas, you name it – and it's there. I always like to go for the sugarcane juice vendor to begin with!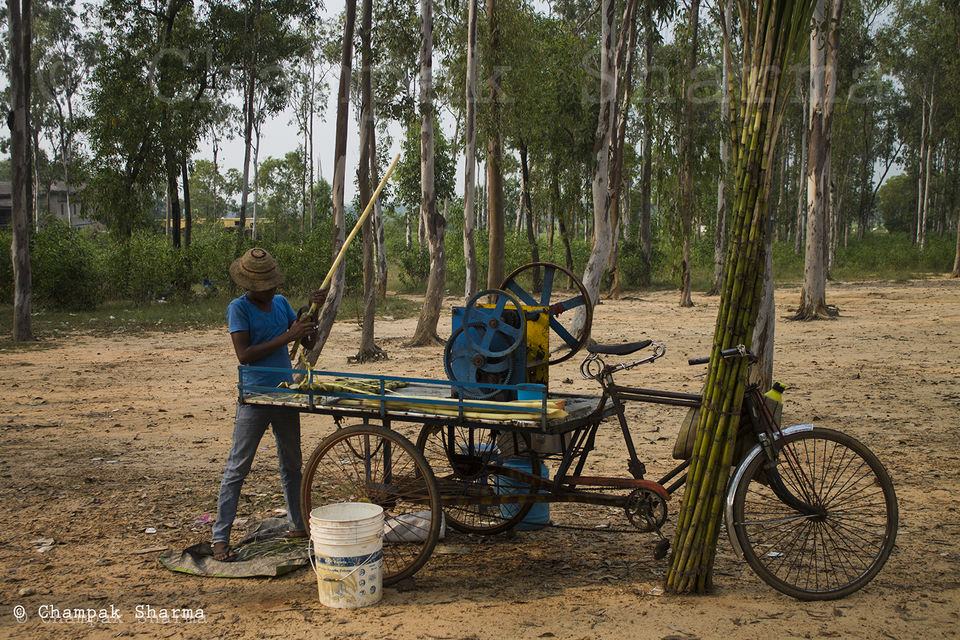 Am not that much of a 'shopping' enthusiast, but considering the nit-picks I might get if I returned empty handed, I bought a handmade purse for Mom, a pair of earrings for my sister and a cute little idol of Lord Ganesha. And trust me when I say this – you can roam around the market for no good reason and still not get bored. For me, I had the camera to explore the place with.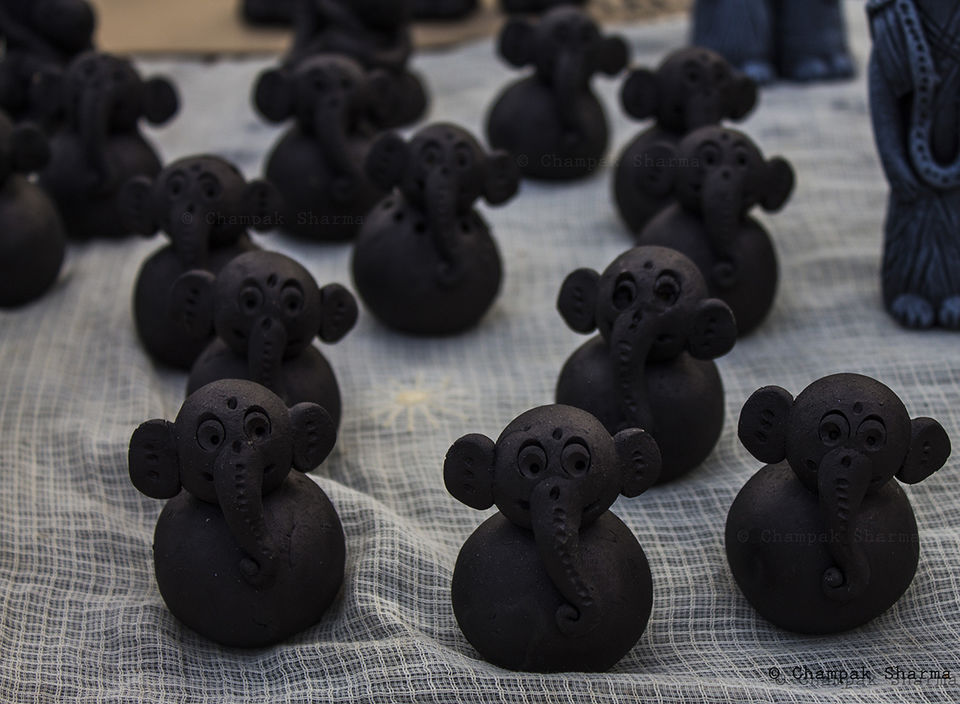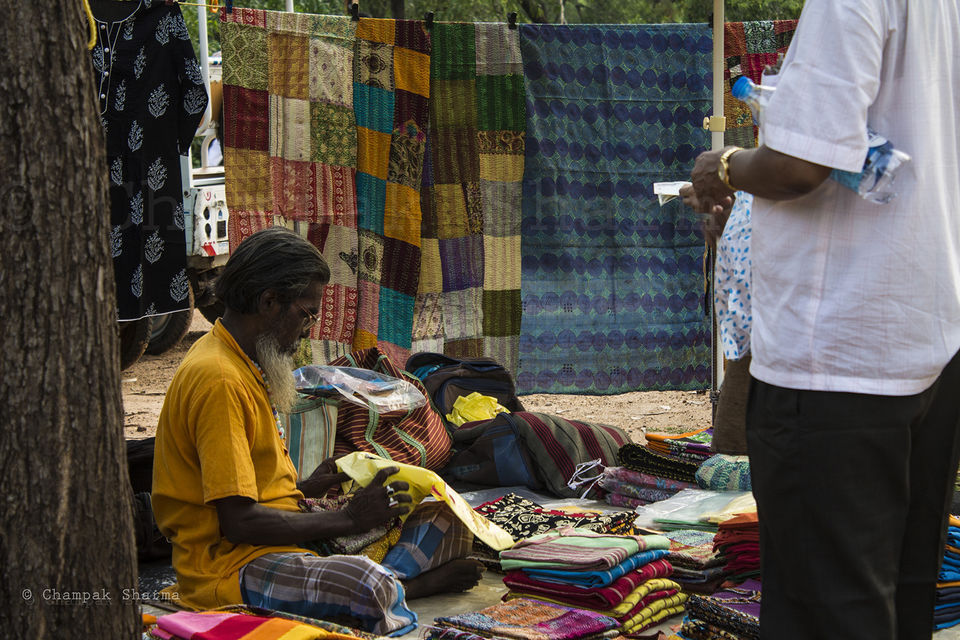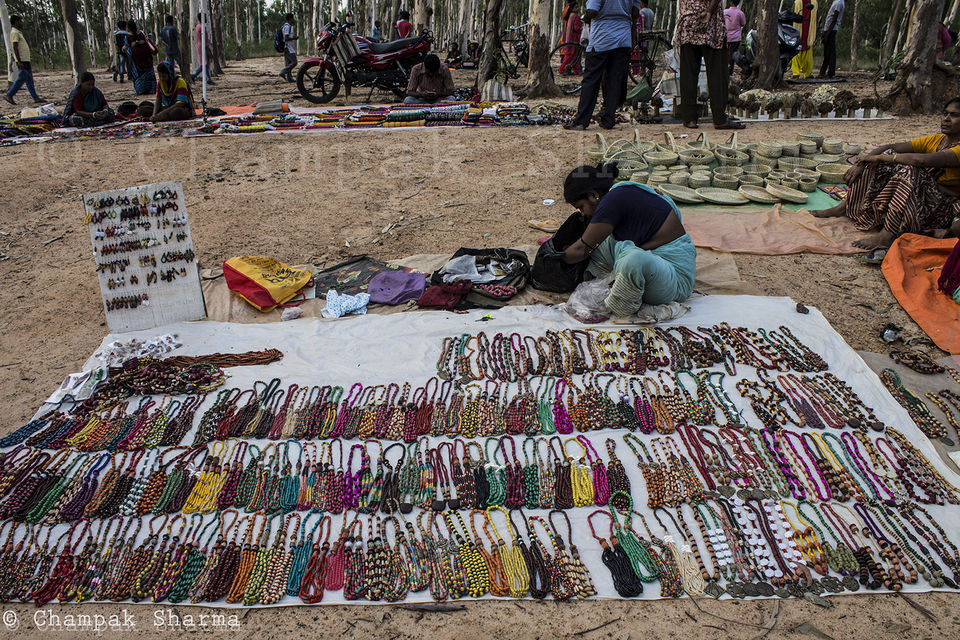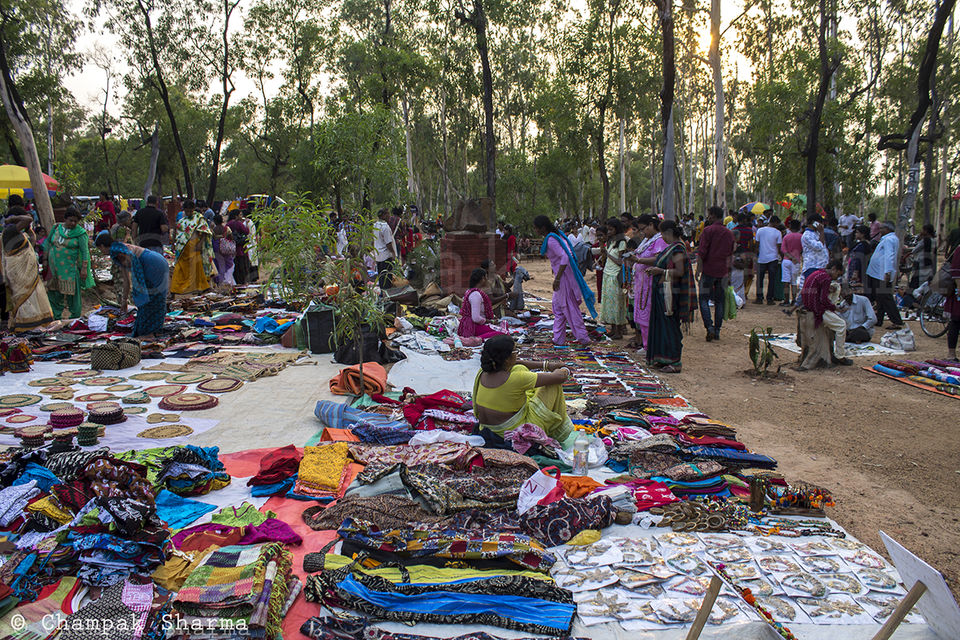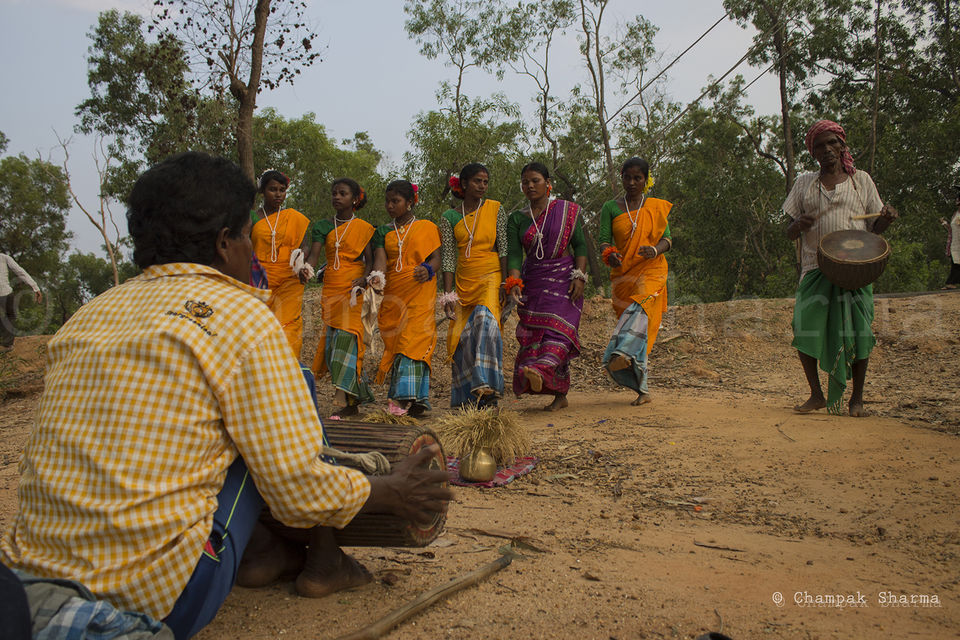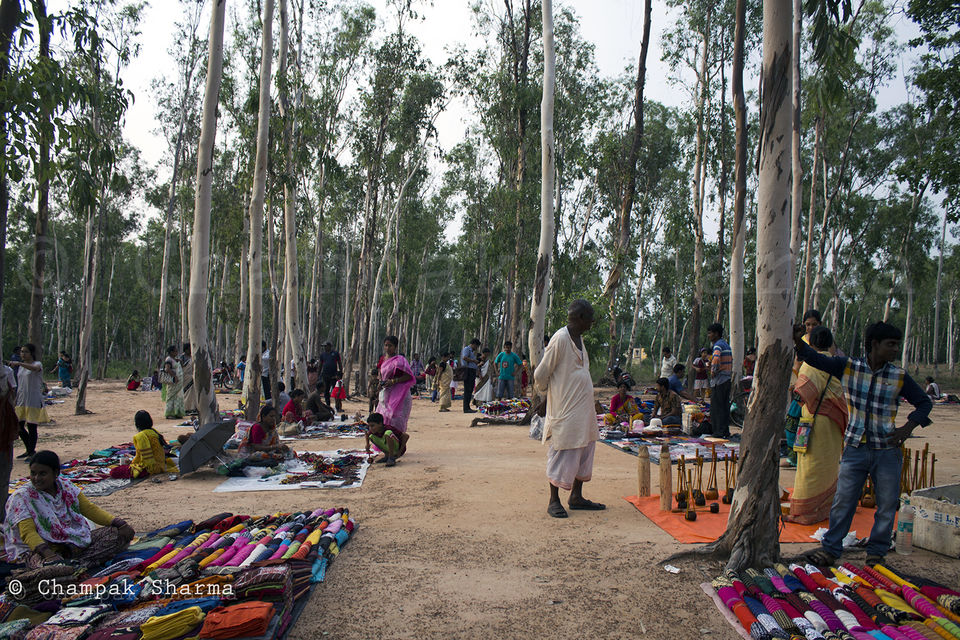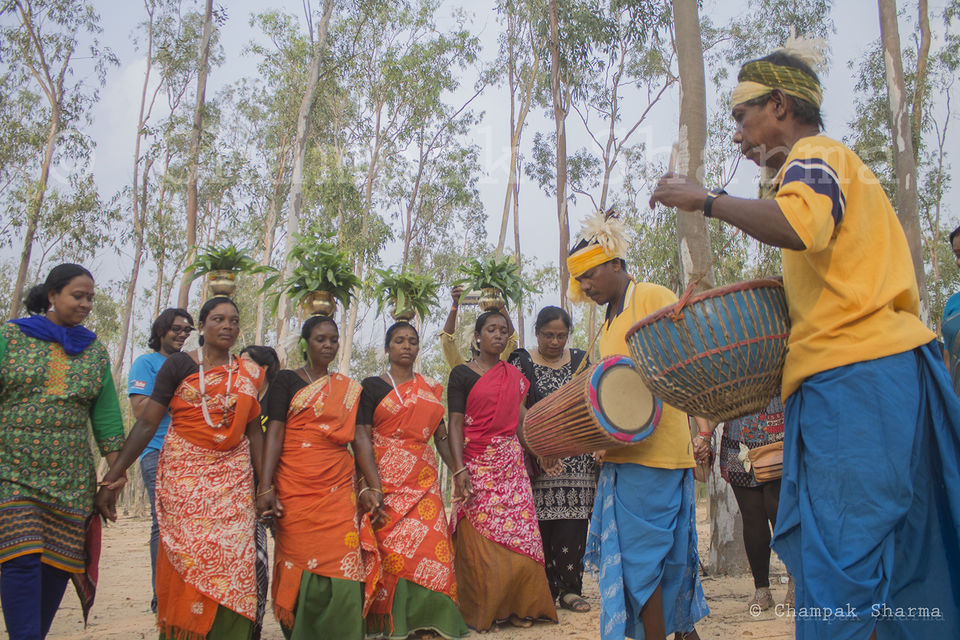 Around dusk I strolled back to my room and ordered for dinner – chicken thali this time. After dark there is little you can do but get lost in the tranquility of the place with chirping of the insects in the background. I sat down under a tree with a cup of tea, adoring the fireflies glowing amidst the fields.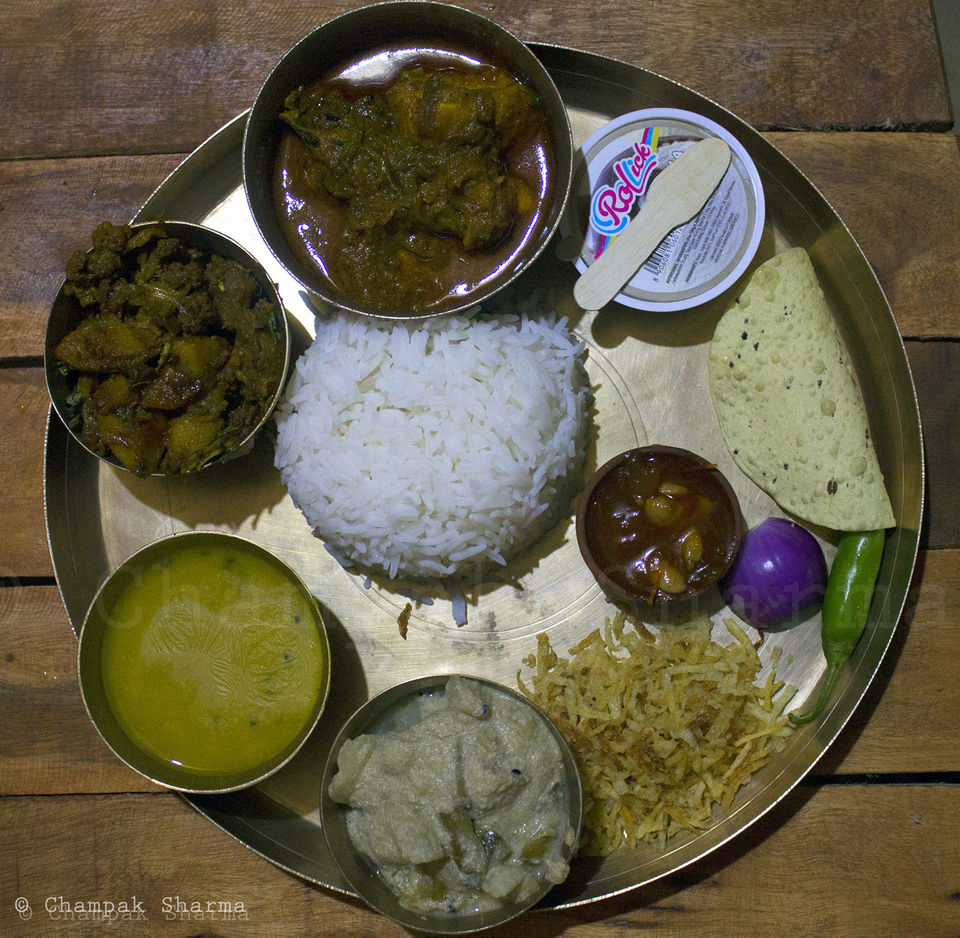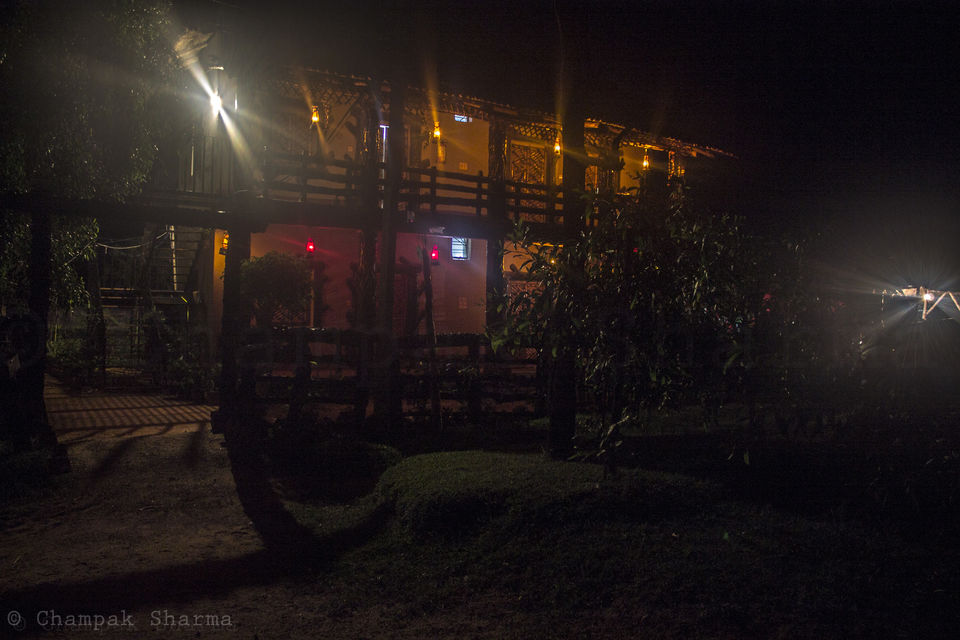 Next morning, after a breakfast of bread toast and omlette, I checked out of the lodge. Plan was to visit Shantiniketan Ashram and the museum, and then catch the evening train to Howrah. Totos are available from the resort itself. Instead of booking one for the whole day, do a break journey – it will save you few bucks.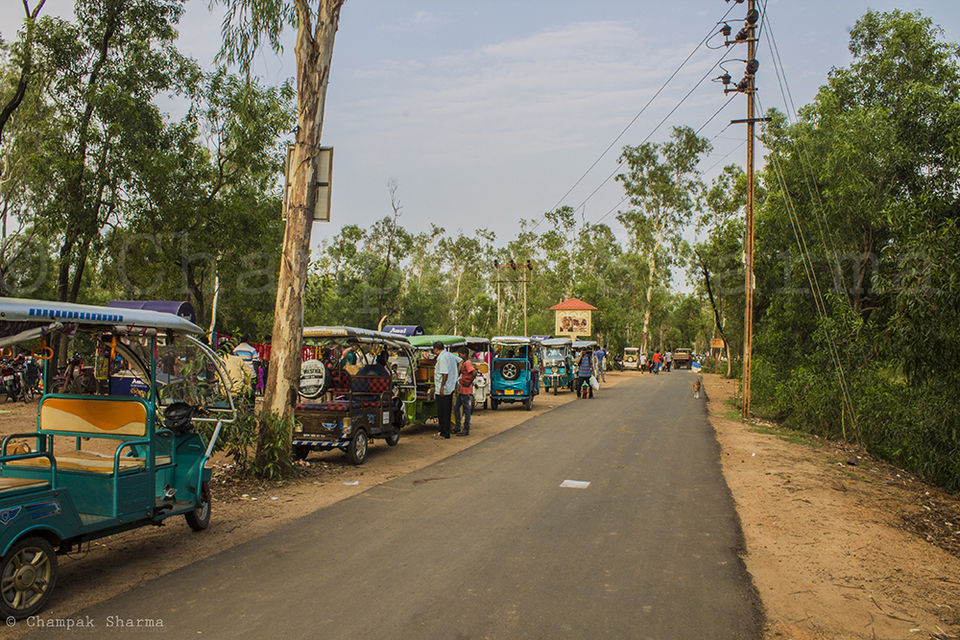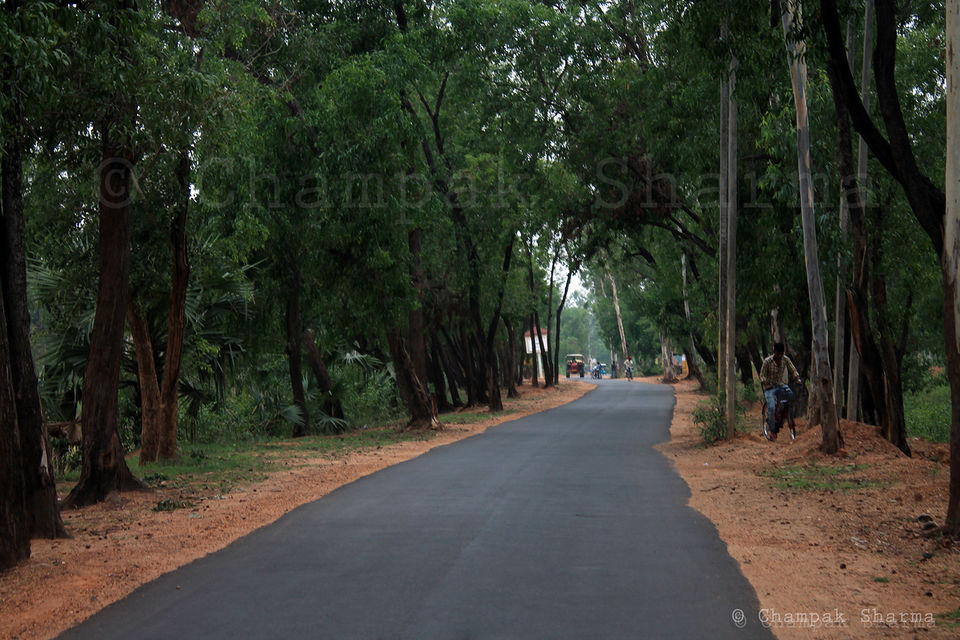 The museum remains closed for a couple of hours in the afternoon. I first took a ticket from the museum's counter and went to the ViswaBharati University campus just across the road. Make sure to have the ticket because one building in Viswa Bharati allows entry only if you have the Museum ticket. The university was established by Rabindranath Tagore in 1921 and was declared a central university in the year 1951. The University programmes deals with its rich cultural heritage, as well as art and dance education. Few important bhavanas (institutes) include the Cheena Bhavana (Chinese Language & Culture), Darshana Bhavana (Institute of Philosophy), Kala Bhavana (Institute of Fine Arts)and Sangeet Bhavana (for Dance). Two other sites to be visited are Chhatimtala (prayer place under the Chhatim tree) and Brahma Mandir or the Upasana Griha which is covered in colorful Belgian glasses. A distinctive and amazing feature of the place is its open air classrooms which are held under trees. Local guides are readily available and you may hire one for a more detailed view of its history.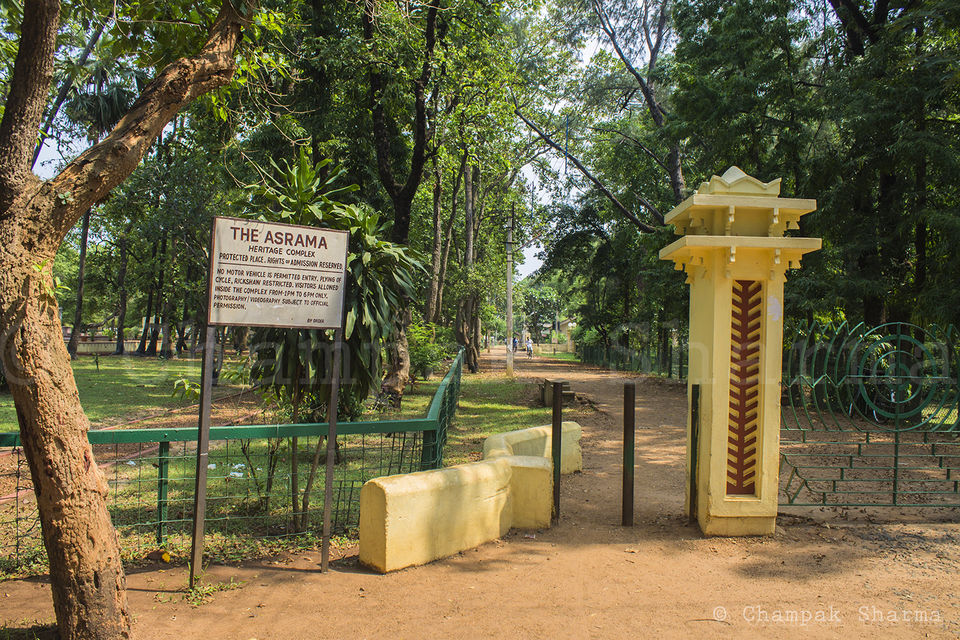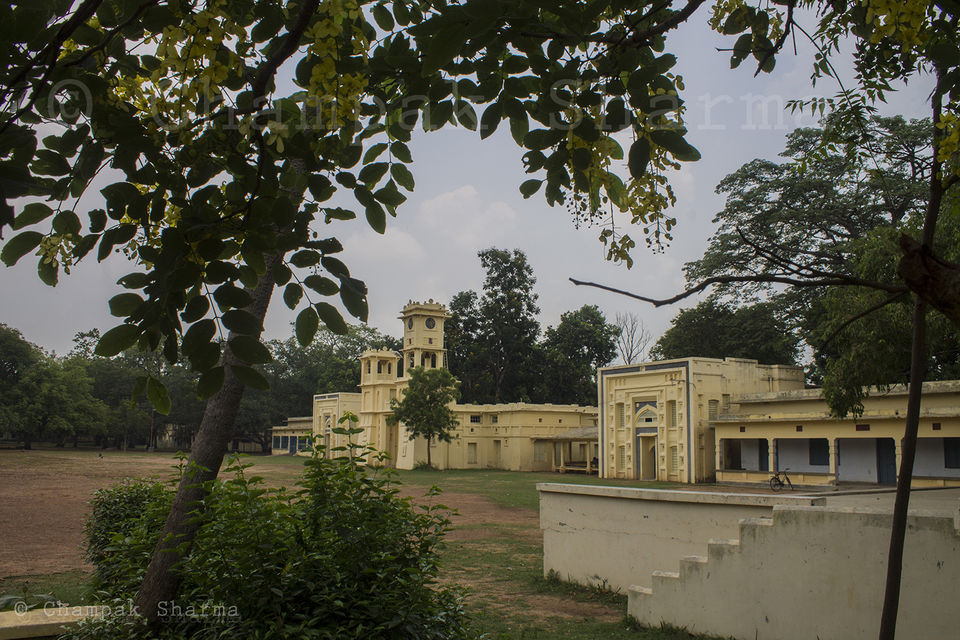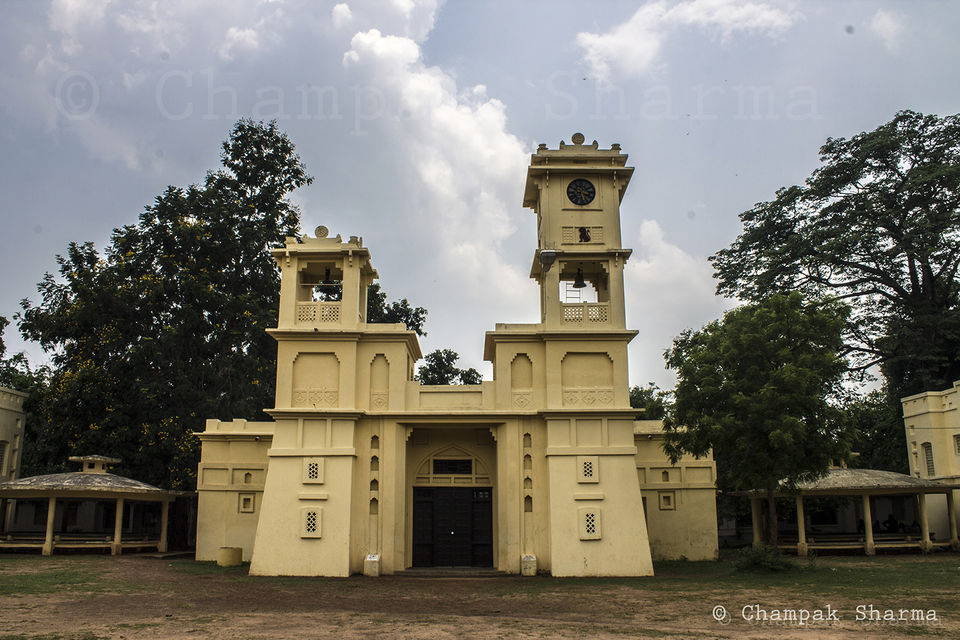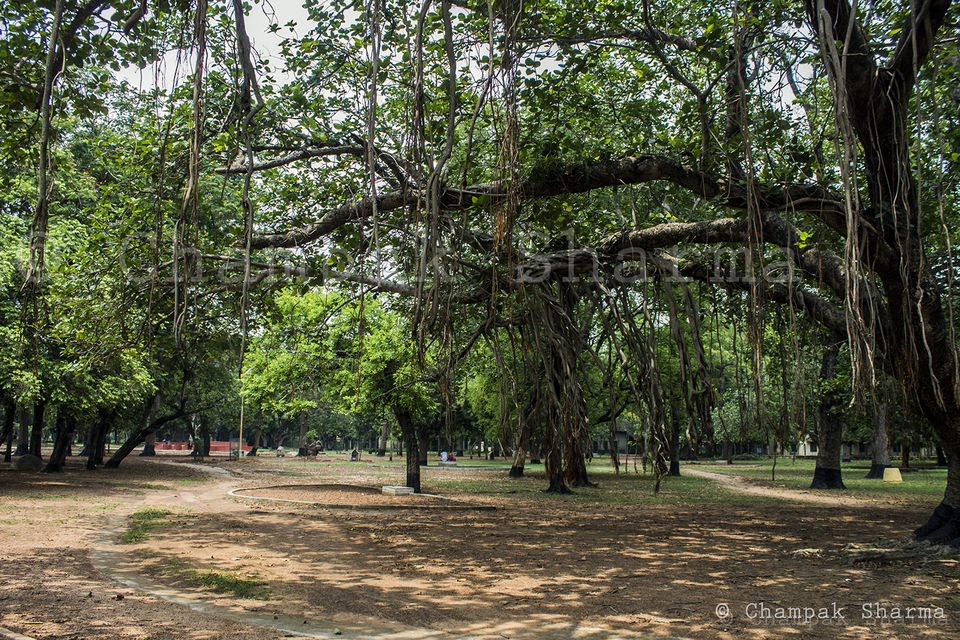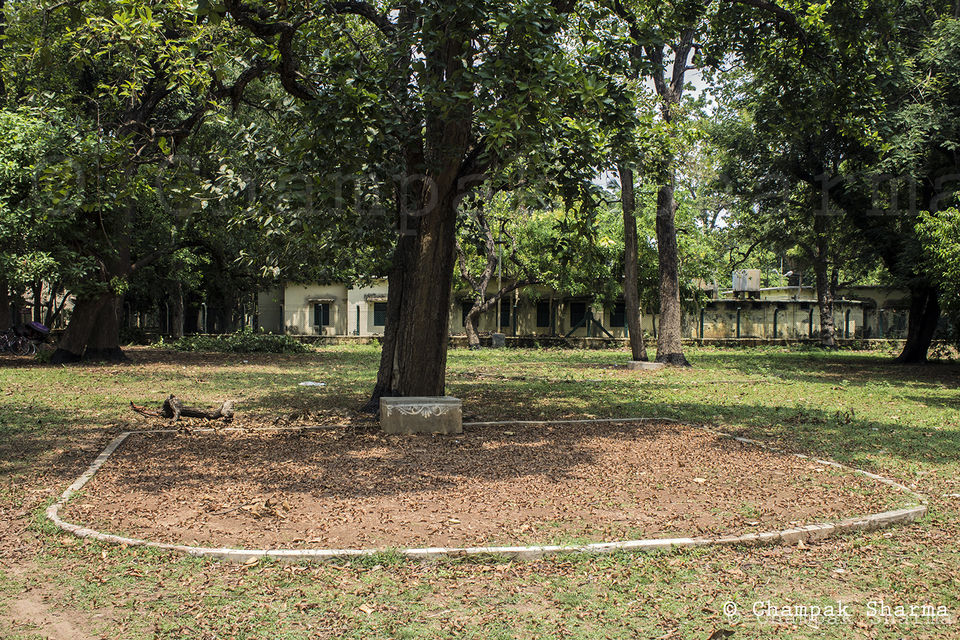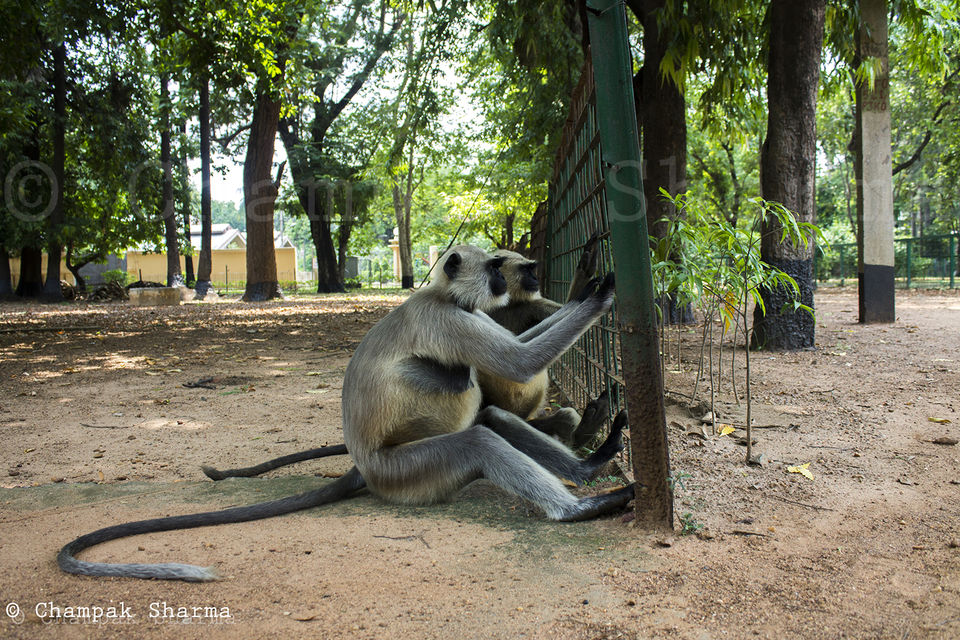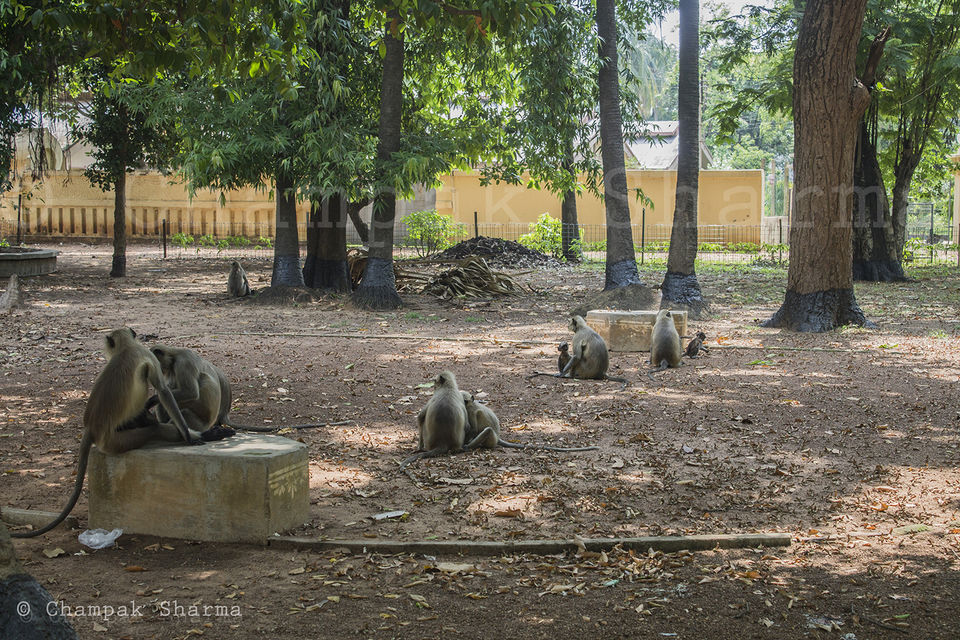 Eateries are available within a mile of the museum, for grabbing a quick lunch. You can either walk or hop on to a toto (at Rs 10/person).
Back into the museum complex, I once again was overwhelmed. Uttarayan complex is where Tagore lived and it houses a number of buildings. The main museum and library is to the left of the main entrance and showcases the laureate's belongings, manuscripts, letters, medals, paintings, certificates, gifts received from overseas leaders/dignitaries and other antique items used by the Tagore family. The collection and the architecture brings alive the times from Tagore's life.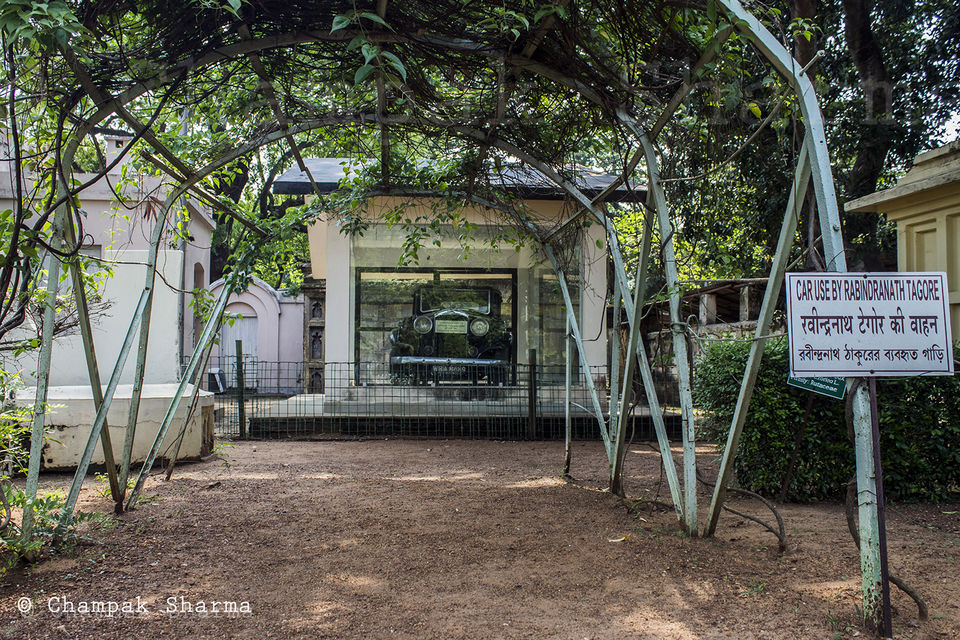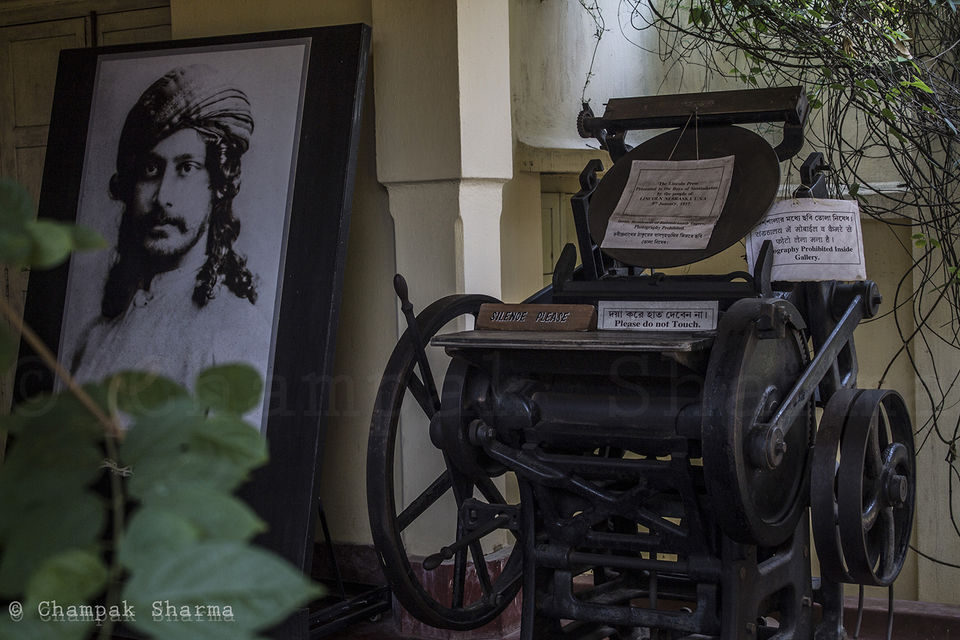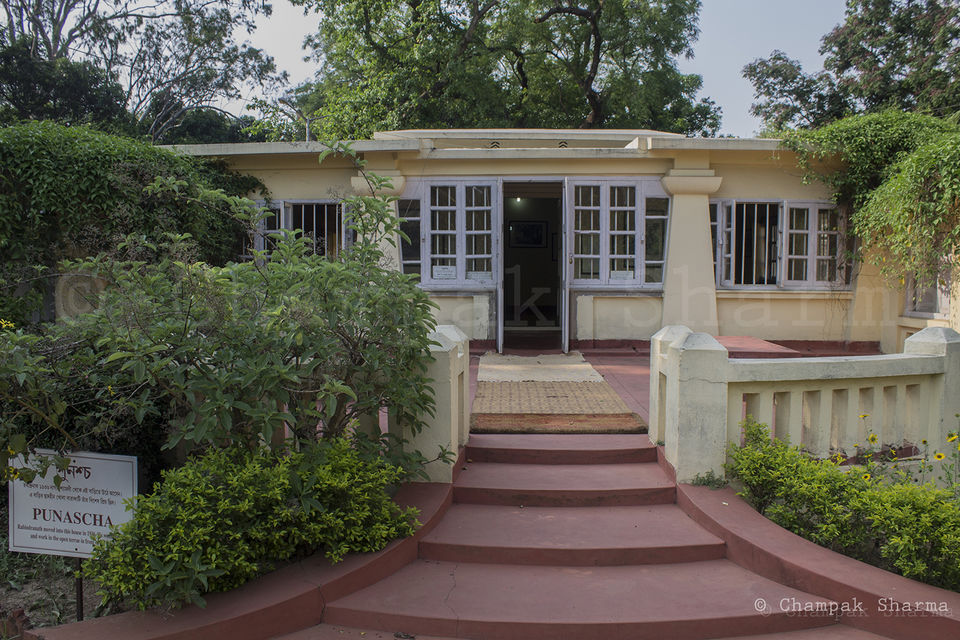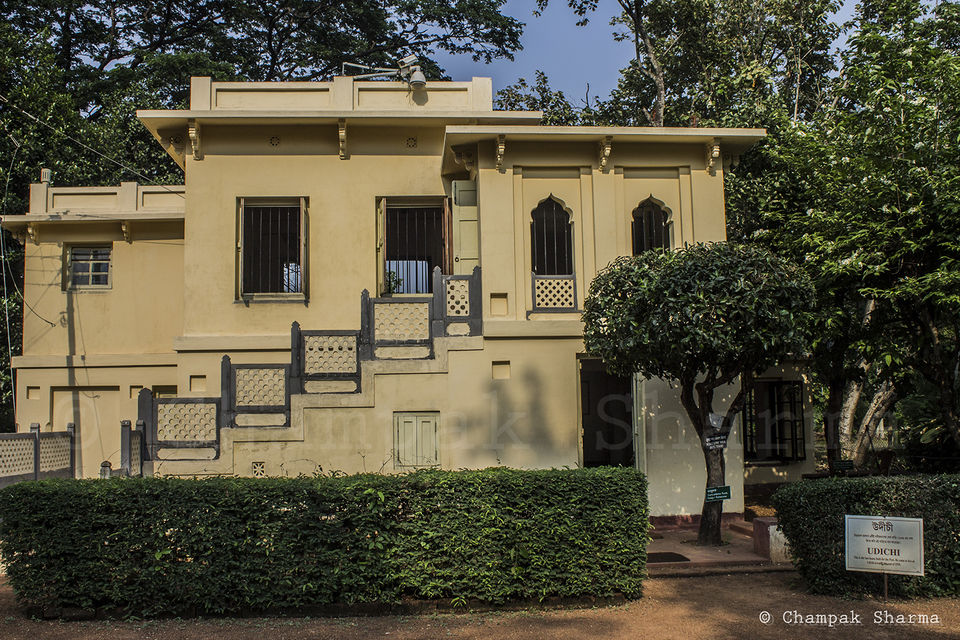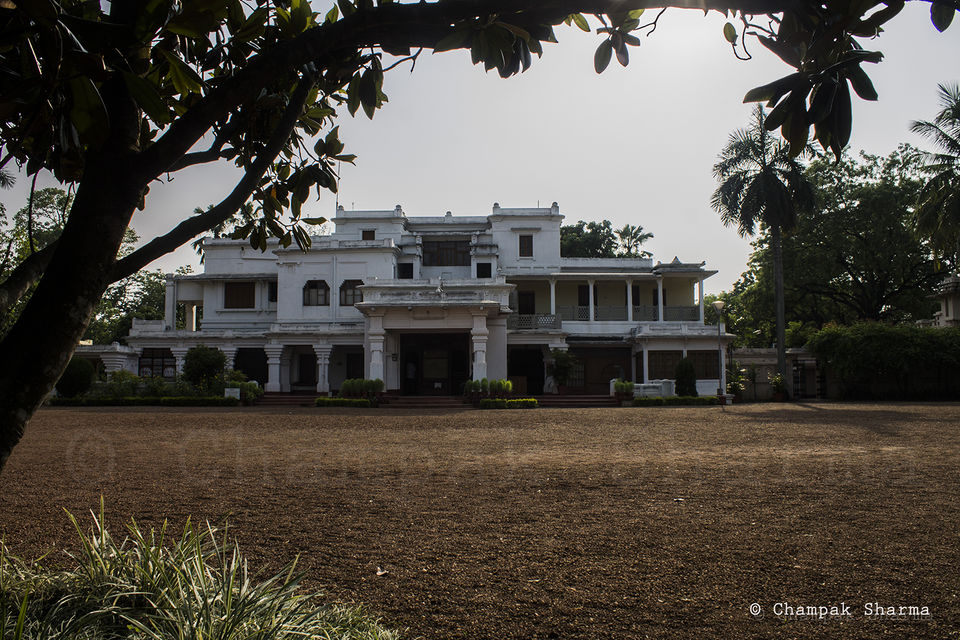 On an average it takes about an hour or two to cover the whole complex. The open area/garden provides a pleasant view with flowers and statues adoring the surroundings.
I hopped on to a toto from the museum gate and was at the station in 10 minutes. Return coach was a non-AC one, and the chaotic crowd was an experience in itself. Don't be surprised if you (which you surely would be!) find your seat already occupied. Just let know you have a reserved ticket and the person would vacate the seat for you with a smile. :)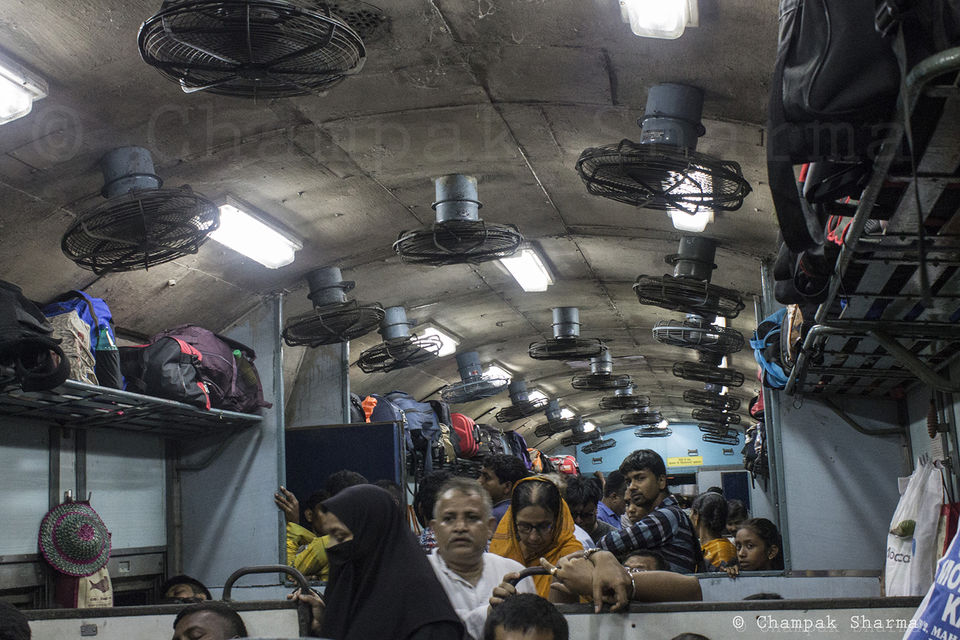 How to go :
1) Nearest airport CCU, Kolkata.
2) Multiple trains from Howrah, Sealdah and Kolkata stations (Train fares starting from Rs 120-140 for chair car non-ac, around Rs 300 for AC oach)
3) One can also take a four wheeler (personal or hired) for a road trip.
4) Motorbikes are also an option.
Where to stay :
1) Many budget hotels are available in the town (a decent non-AC room starts from around Rs 800, AC around Rs 1100).
2) Shantiniketan tourist lodge managed by WBTDC.
3) Resorts are available within reasonable tariffs as well (around Rupees 1250 for Non AC double bed, Rs 1550 for AC).
Calling/pre-booking resorts is advisable as they remain fully occupied, particularly on weekends and holidays.
In case you want to know more about the trip, please feel free to reach out to me at champographie@gmail.com
https://champographie.wordpress.com/