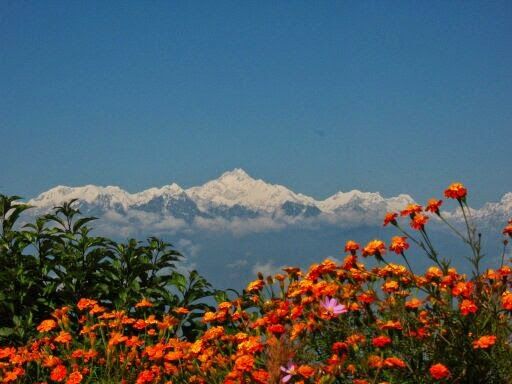 Traveling - this word is so simple, and I am quite sure everybody loves to travel and if you ask anyone of your friends or family members about enjoying new places, doesn't matter which place, into your own city or somewhere outstation, most of them will be ready to rock. Some people have this exploration nature inserted in them since childhood whereas some others acquire it by getting a traveler friend. You will also get a handful of people who don't like to travel at all but they like to sit at some place and enjoy nature's beauty. These people actually hate to roam or move from one place to another. Some of them enjoy breath-taking mountains with its curvy roads where as some hates its silence. Some prefer adventures in forests getting thrilled to bits with animals all around whereas some find beaches as more perfect and soothing making our soul pleased with its serenity. Many people plan and make a trip to a place with lots of expectations, but when those expectation doesn't gets satisfied they simply don't enjoy that trip and feels like a waste of everything. Believe me, no one is wrong. It's just the priority, preference and liking of different people. And that simple word 'Traveling' gradually started to become complicated when you failed to recognise your priorities and above all what you particularly seek from a certain place. Now, if I ask you, what according to you is traveling? Is it for recreation only or some mandatory stuff. If you ask me, then traveling is as similar as oxygen to me. It really doesn't matter for me where I am, whether I am roaming in my own city or anywhere else, where I am staying, what foods are available, etc. I always try to think every situation positively, I take every obstacle as a part of my trip and try to enjoy the situation as much as possible. I like to experience each place like the local people, I like to live a livelihood of locals wherever I go.
Pedong simply touched my heart. Why so? Because of the locals there. They are so polite and down to earth, and helpful . My next stop is Rishop. Though from Pedong everyone warned me about the road condition. They informed me road condition of Rishop is very bad now so its better to avoid that place. I asked Yash Bhaiya (driver) what to do next. He was confused as well but came to a conclusion soon that lets go and see, we will go upto where we can and if we fail to reach to Rishop, we will stay at Kalimpong. Accordingly, we started our journey at around 9:30 am from Pedong. The distance between Pedong and Rishop is 23km. First 15km was perfect and I was really enjoying the scenic beauty, the smell of mountain, the cold breeze, curvy roads, and the song. Remaining 8km was tremendously bad. Yash bhaiya was still in the mood of trying to reach Rishop and he was driving very slowly to keep control ovet the car. I was sitting in the middle and was literally afraid, sometimes even closed my eyes and praying to god. At last he told me to open my eyes and get down from car, and yeah finally we reached Rishop. I can see a satisfactory and successive smile on Yash bhaiya's face and that smile impulse me to smile automatically. I was simply awestruck by the view from the homestay. That fear, tiredness all gone with that soothing view.
Rishop is a charming, romantic village located in the unspoilt Neora Valley in northern West Bengal. It is a small rural settlement of the Lepcha Community at an altitude of 8,500ft. It is only about 28km to the east Kalimpong. From Lava, there is an uphill motorable road of 11km and also a trekking trail of 4km leading to Rishop, Rishop actually is an intregal part well known Neora Valley at the foothills of Tiffindara. This place is well known for the majestic views of the Mt. Kanchenjunga range and other snowcapped mountain peak. Nowadays, Rishop is considered one of the best tourist Destinations in Darjeeling nestled among the Himalaya with deep pine forest and different flora and fauna. At clear nights, far below, one can view the lights twinkling in the nearby towns and villages.
Around Rishop -
1. TiffinDara - is a view point for watching sunrise & sunset and it is about 1.5km of uphill trek from the base of Rishop. One have to walk through the forest of birch, fir, pine and rhododendrons as you hear the chirping of the birds. Its a narrow forested trail and should be avoided during the monsoon. Hear on a clear day your hard work will be rewarded with a panaromic view of all the Himalayan peaks and Mt. Kanchenjunga. During sunset you can see the gold capped peaks with a play of rainbow colours.
2. Changey falls - just 3 km jeep drive and 1.5km walk down through nicely built staircase and its takes you to the most beautiful falls in the deep forest of Darjeeling hills. You need to walk up a steep uphill trail (about 250 stairs) to get to the waterfall. But once there, it's a heavenly feel amongst nature and roaring sound of gushing water. Most parts of the roads to both these places ( i.e Kolakham and Changey fall) are boulder roads and require jeep type vehicles.
3. Lava - Lava is a small town in Darjeeling district and 8km from Kolakham. A visit to the Lava Monastery and Neora Valley Interpretation centre offers a quick idea at the vastness of nature's prosperity.
4. Kolakham - other than Rishop itself, another popular settlement in Neora Valley is a small sleepy village called Kolakham which is about 4kms away. This place is paradise for nature lovers. The Neora Valley forest is home to many different kind of floura and fauna. It is the land of elegant Red Panda, Coloured Leopard and Musk deer, Sloth Bear, Golden Cat, etc.
At Rishop you can also walk down to the Shiva Buddha Temple. As you climp up the stairs you will see idols of Lord shiva and Buddha mounted side by side also one can trek along the Neora Valley forest and reach Jorepokhri (a twin lake).
How to reach -
From NJP Railway station, Rishop is about 110km via kalimpong and 120km via Gorubathan. Distance from Bagdogra airport would be additional 10km. It takes about 4 hours to reach Rishop from NJP. From Kalimpong the distance is about 28km via Algarah. If you are going via Lava, there is 11km road between Lava and Rishop. And if you like to trek, there is also a quite 4km uphill trekking trail from Lava to Rishop passing through forests of pine and birch.
From NJP and Bagdogra, you will get reserved cars, you can also alternatively take a shared jeep from NJP or Siliguri and come up to Kalimpong and then take another shared vehicle to Rishop.
Accomodations in Riship -
You won't find many star rated resorts or hotels in Rishop because the profile of people who come here are not typically luxury travelers, they are mostly nature lovers. They are here to explore and to them luxury is not a prioroty when nature is in abundance. If you are one pf them, here are some of the best options for accomodations in Rishop.
1. Kanchan View - is located in the top most Ridge of Rishop with 180° full view of snow-capped mountain peaks from Nathula to Kumbhakarna including Mt.Kanchenjunga from its wide lawn and balconies of every room. This homestay is fully wooden furnished have double bed rooms and triple bed cottage with balconies, travel desk, and in-house restaurant & garden. I stayed here, and believe me, i am speechless about their hospitality. For more information and booking, you can directly go through their website.
2. Golden sojourn - a resort type accomodation located on a hill top with several categories of room including double bedded, triple bedded and even duplex rooms. All rooms have wonderful view of the mountain range. The in-house restaurant prepares Indian and Chinese food. Car parking and front desk are available. For more information and booking, you can directly go through their website.
When to visit -
Summer time is between mid-April to mid-July when the temperature varies between minimum of 10°C to a maximum of 20°C. This is great time to Visit Rishop as the temperature is mild, sky remains generally clear. Winter time (December-end February) is very cold and the temperature varies between O°C to 6°C. The autumn which is October to November is also great time to Visit Rishop. Its better to avoid the rainy season during July-August as landslides are common and there are chances that may get stranded if that happens.
Drink only bottled water. Carry your water bottle from Lava, Kalimpong, even if you want you can carry dry foods as this area doesn't have any single shop. It is advisable to carry specific medicines as there no pharmacy shops here. Always carry a kit of the basic emergency medicines. Credit/Debit card is not accepted here, there is no ATM, carry cash for all your transaction. For mobile phones, signals are not very strong here
So, if you are looking for peace, nature's love, deep pine forests, chirping of small-Himalayan birds, rippling brook and above all want to spend a day or two in no network zone then Rishop is the place to be.
Stay blessed, be happy and keep smiling!