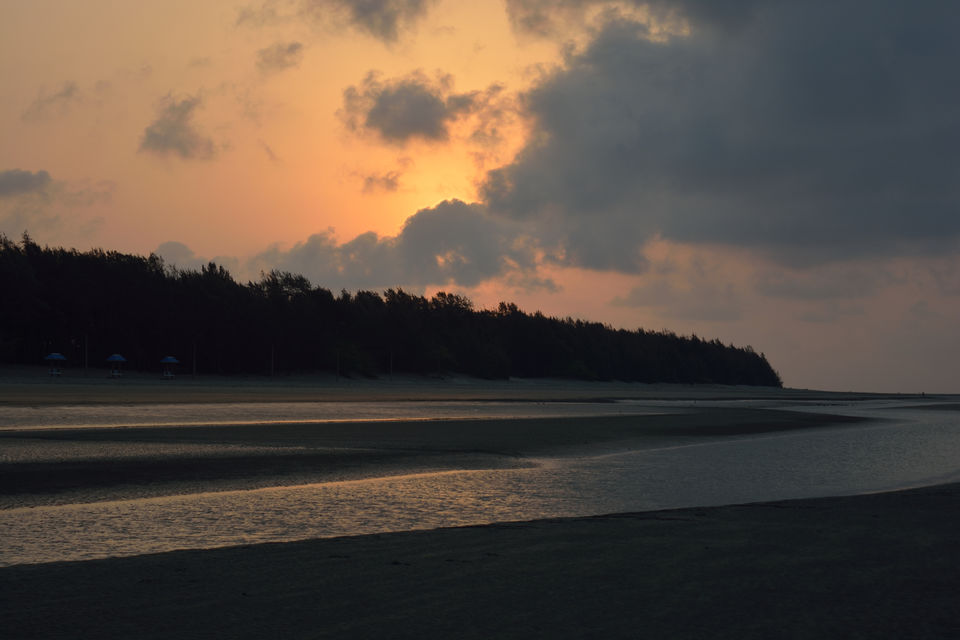 After a long period I was at my hometown Kolkata to be with my friends.It was a quiet hot evening when me along with my friends were drinking masala special tea @ our favourite chai shop in beleghata building more.We have decided to go out for a trip nearby kolkata. After a long discussion we have decided to head towards bakkhali. As we were extremely excited for that trip, the very next day we booked a resort from west bengal tourism centre @ saltlake. As the journey date came;we packed our backpack with 2 bottles of wine;camera ,personal belongings etc.
In the evening we went to the sea beach, it was absolutely breath taking,mesmerizing view of crimson moon over water, do nothing but seat in the beach and enjoy the sea and the breeze, it would wash away all our stress.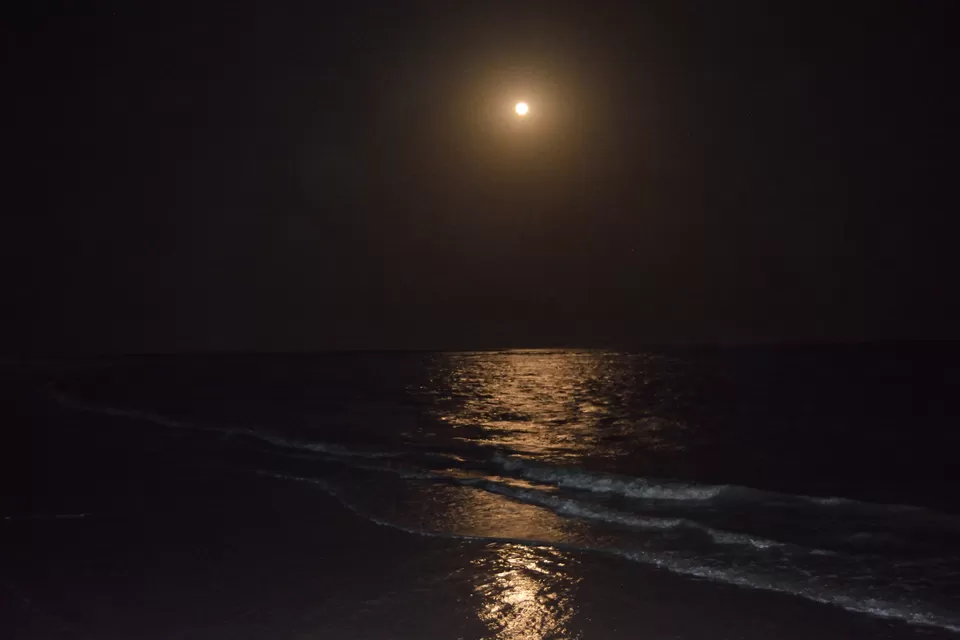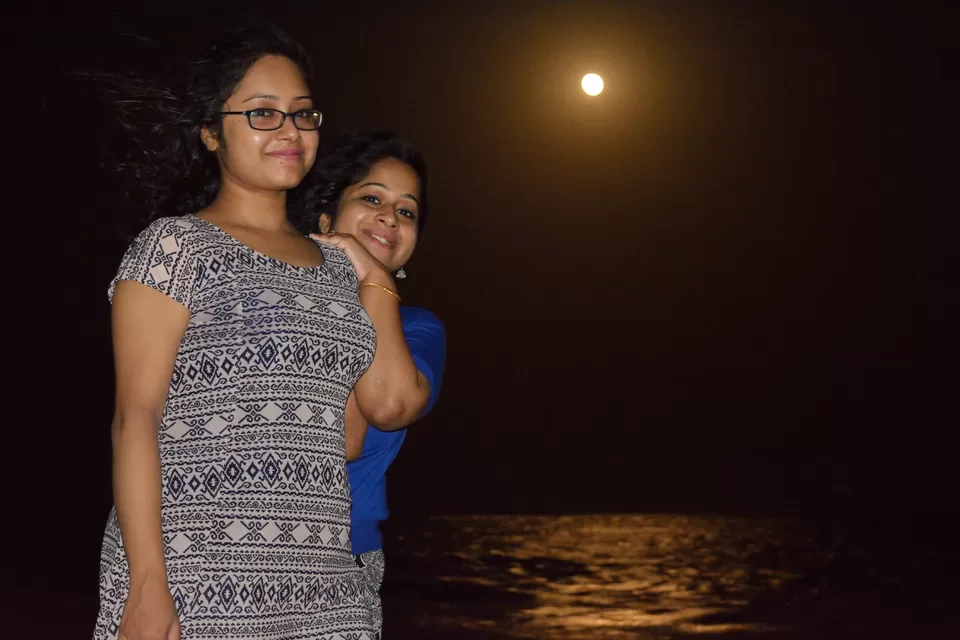 We found plenty of live mollusk shells,seashell,snails,jelly fish,some unknown marine creature on white sand.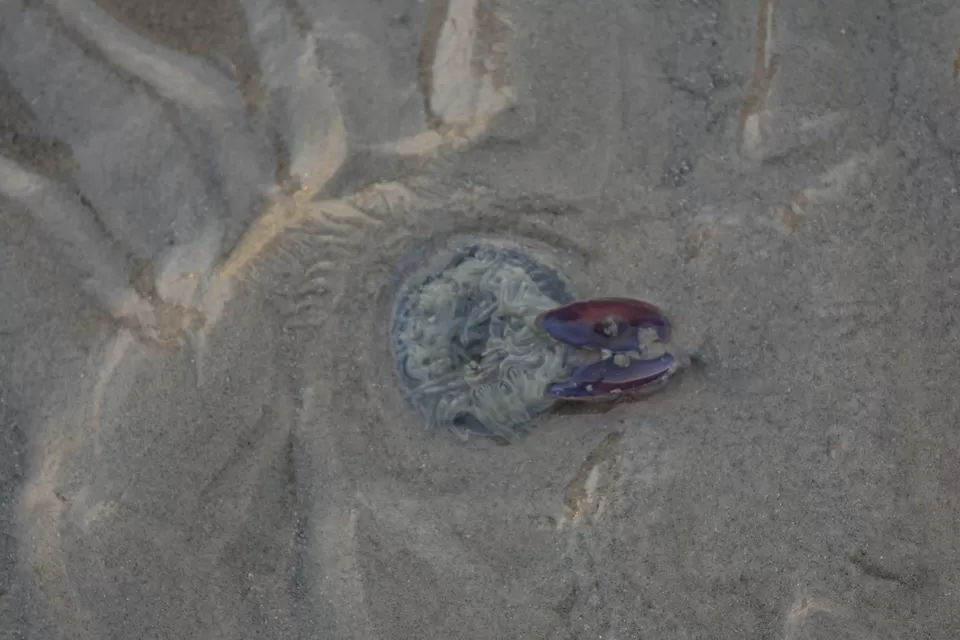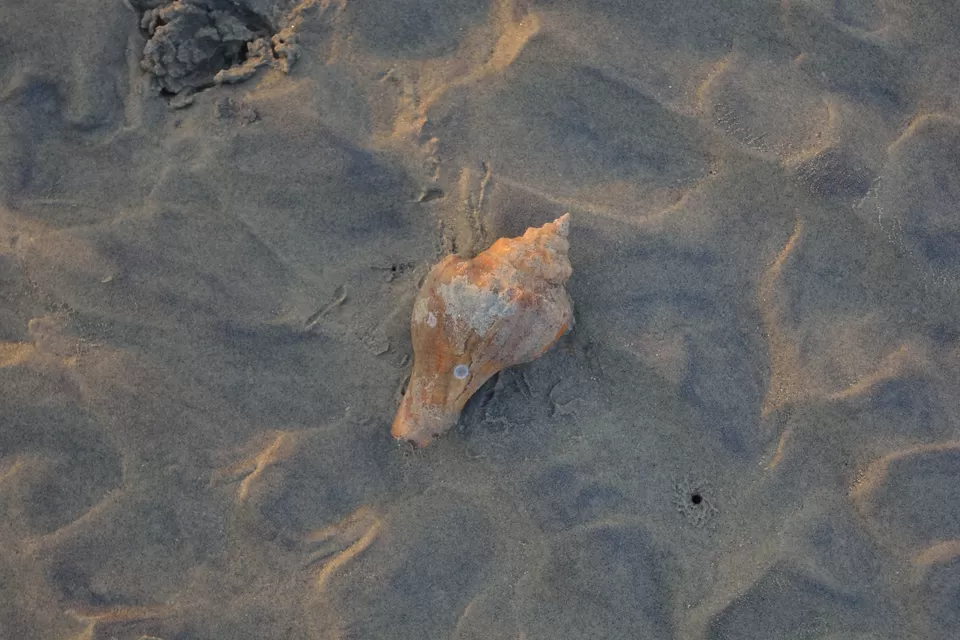 Henry's Island is overall a nice place to visit .The view from the watch tower is beautiful and a good spot for photography.We had spend some quality time on top of the tower to see scenic beauty of nature.It contains Fisheries ponds and a pristine beach and some guest houses of Fisheries Department and a small forest.We ordered some fresh fish from fisheries for our lunch menu at sundari fisheries lodge in Henry's Island.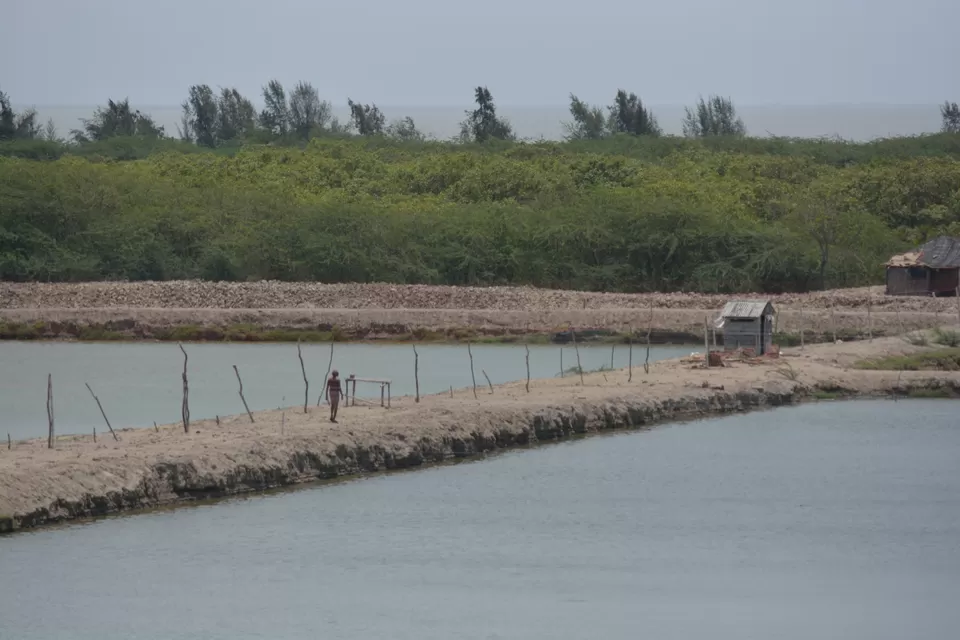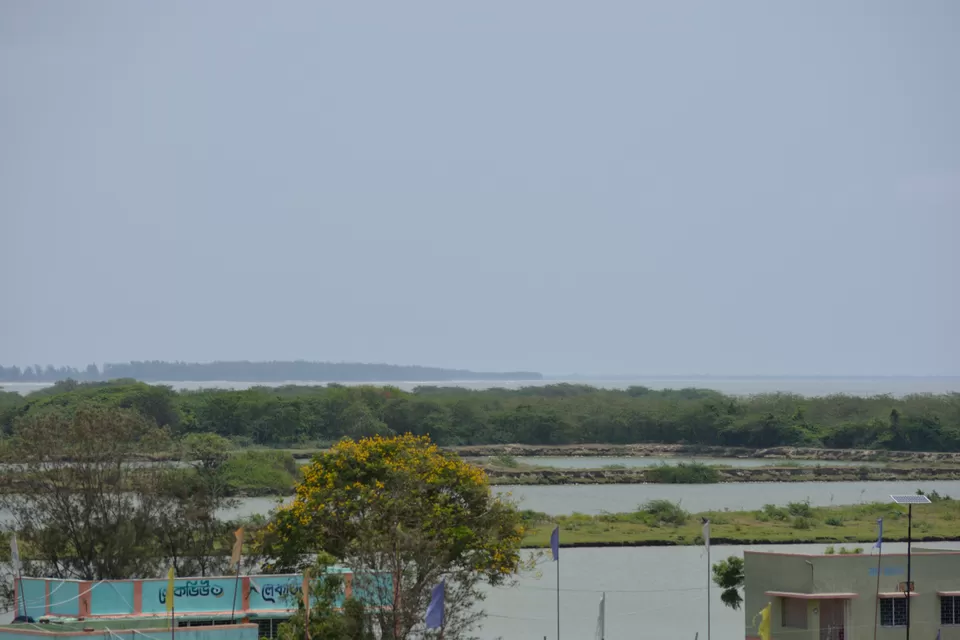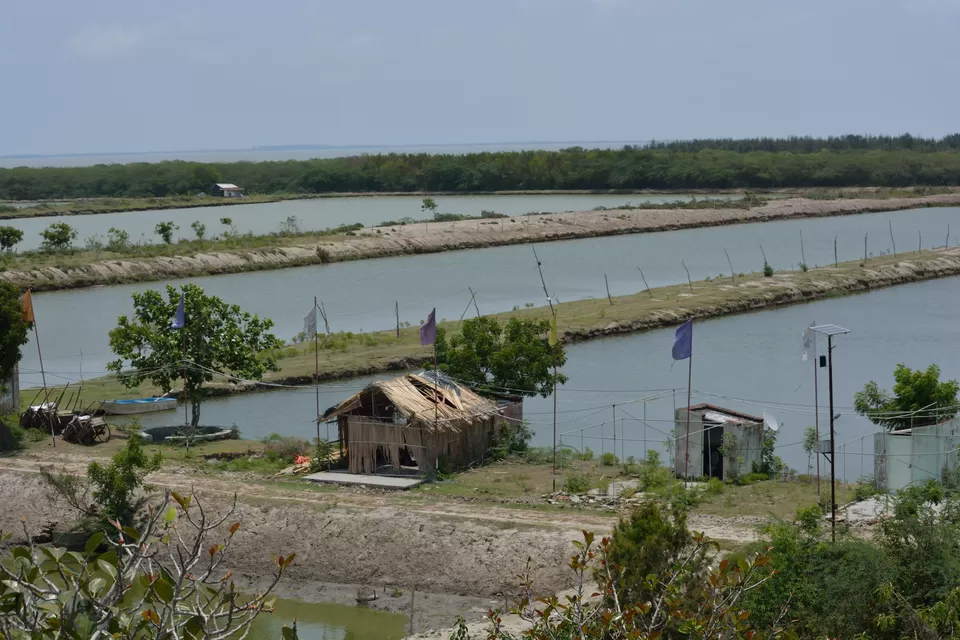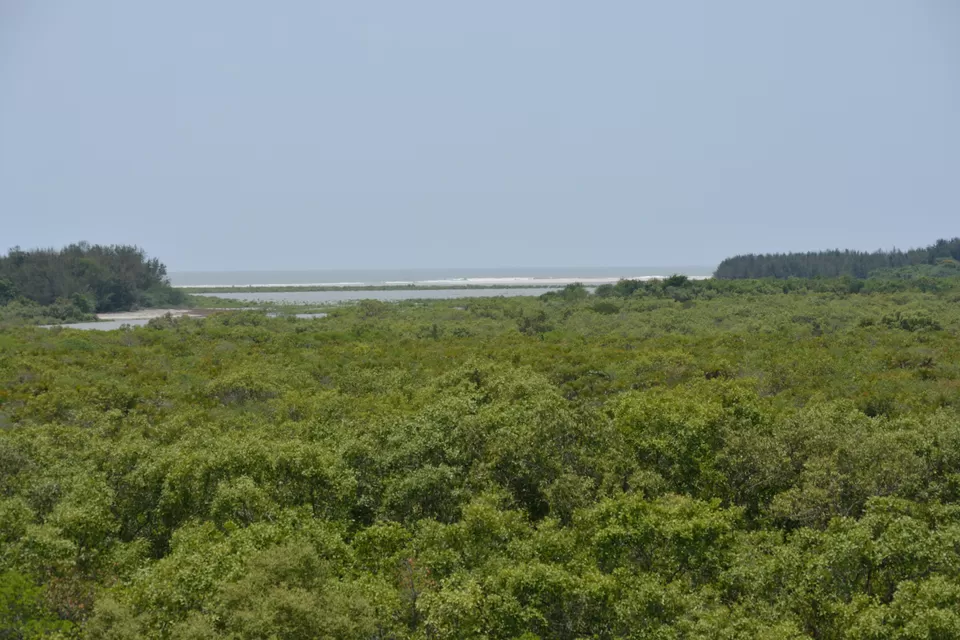 Around 2 o'clock after lunch we started for nearest town called Frasergunj.From ferry ghat we hired a big double decker boat because one of my friend afraid about boat journey over sea.Any way we convinced her atlast and promised her comfortable and smooth ride.
After 20 minutes of smooth ride we came to real adventure when our boat approching to middle of sea ,leaving behind ferry ghat at mohona.The boat was shivering by thrust of sea water.Some time we feel scared ,some time we were busy to capture nature's beauty,and some time we were listening to boat- man who guided us to familier with all island (sagardwip,jumbodwip,sundarban etc).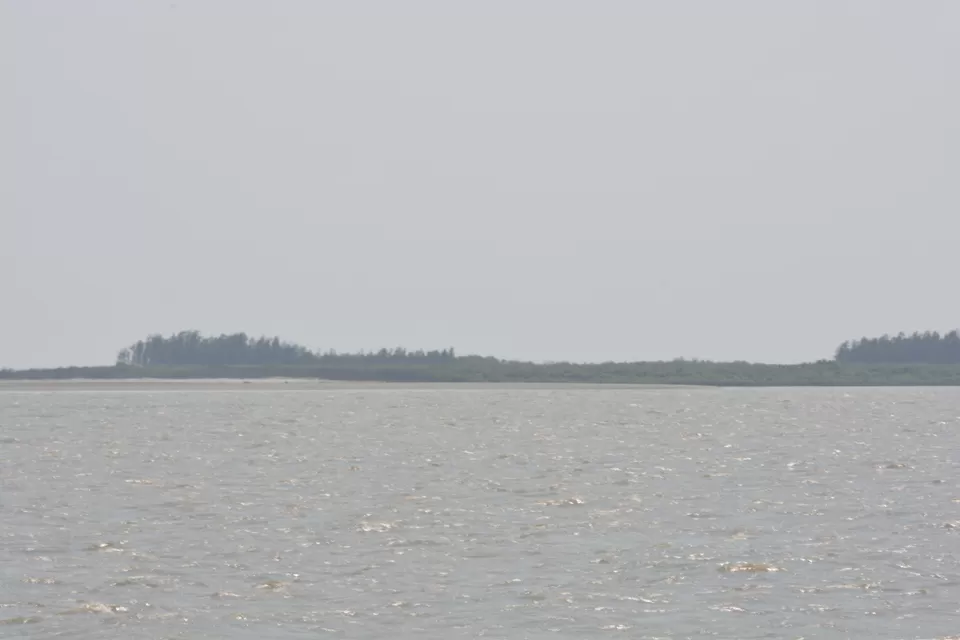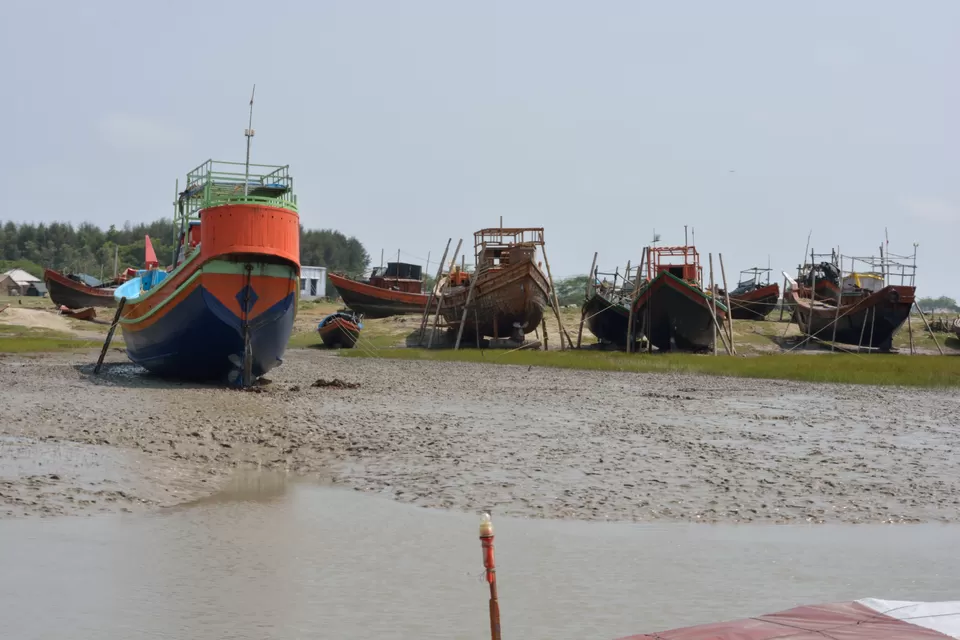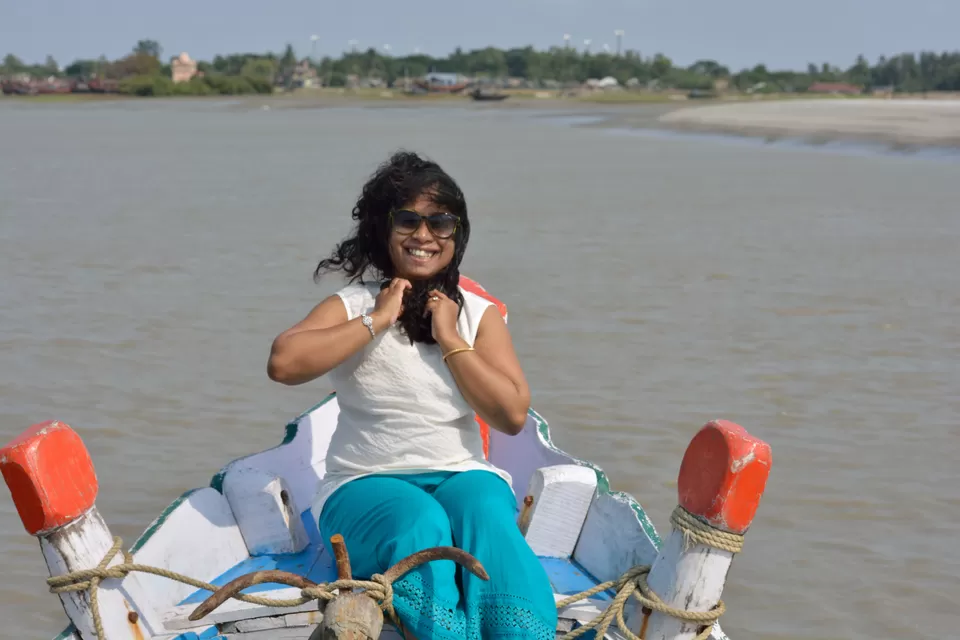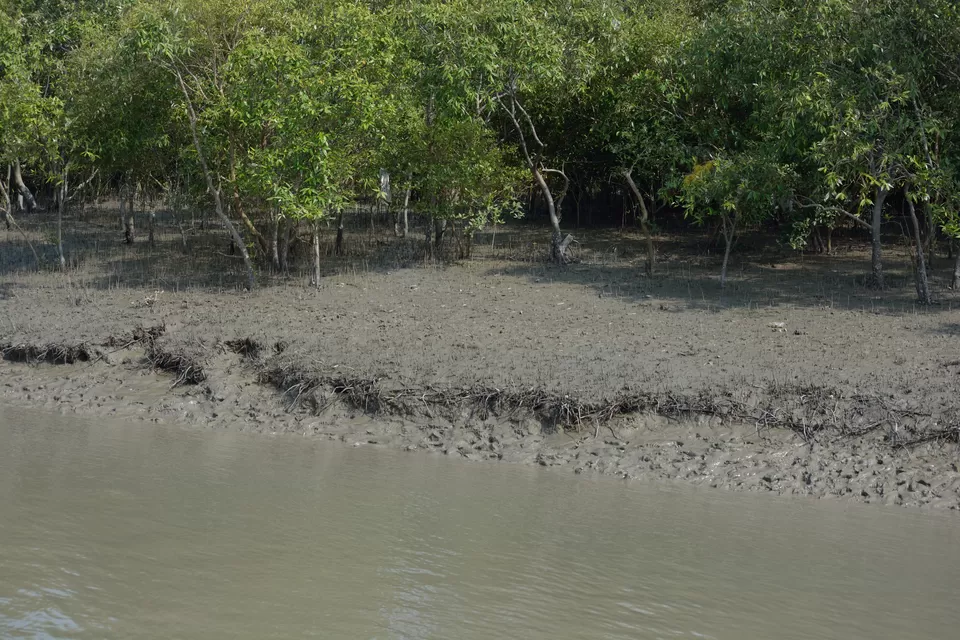 The adventurous journey atlast had completed when we reached ferry ghat without any obstacle .
We came back to lodge and take a deep nap.At night we went to sea beach and had hot fresh fish fry sitting on a chair streached our legs over water.Water was touching our feet makes us rejuvinated.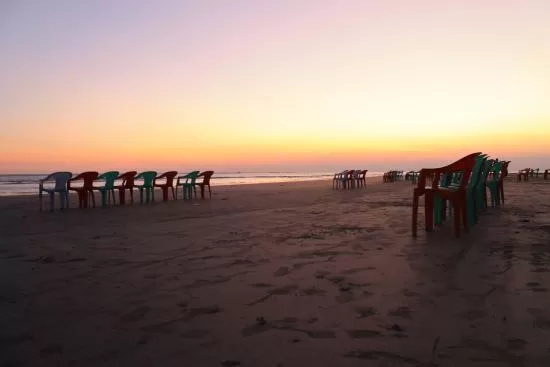 The next day morning we checked out with real 'fishy' memories.
We three musketeers along with a driver started off for our long awaited roadtrip. Around 8:30a.m we started off.We reached Namkhana around 10:30 a.m.where we had to cross a river on boat along with our car.From there, Bakkhali is around 20km on decent village road.The total distance between Kolkata and Bakkhali is around 130km.
We checked in west Bengal government's Bakkhali lodge around 1 o'clock.We dumped our luggage,had some refreshments and started exploring the place.The lodge is closed to the beach and having well maintain rooms with cafeteria, lush green lawn,well laid out cemented pathways for walk.
The next day,we set off early,and made our way to the beach to see sunrise.The stunning beauty of that morning cannot be expressed by words.I found,in surprise,the sea departed way back from where i have seen last night.I stretched my eyes as far as i can,to find the white sand spread over the entire area.The other side of seashore covered by dense mangrove forest.