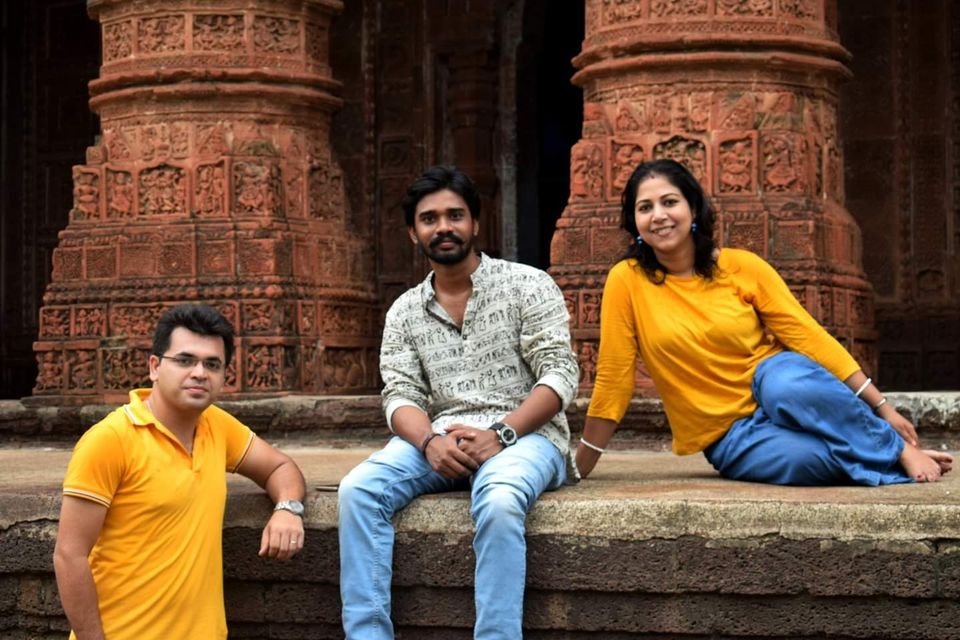 The beautiful Terracotta artwork of Bengal, pulled me to Bishnupur, a small town of Bankura dist which proudly flaunts its historic terracotta temples, artwork and magnificient baluchuri sarees...enough to cast a spell on any art-lover. The temples which are made of laterite stones and clay are decorated with carvings of Hindu mythology.
Nikon D5300_Check✔
Nikon Coolpix_Check✔
Dji Spark Drone_Check✔
Bagpack & Tripod_Check✔
Necessary Testimonials_Check✔
The Journey started with one of my colleague and his  wife from kharagpur junction (West Bengal) by Rupashi Bangla Express at 7:50 am and reach Bishnupur at arround 10:15 am. Hotel was booked( Hotel Laxmi Park), we took a quick fresh up and started to visit local terracotta architecture by an Electronic Tricycle (TOTO). Maximum Temples are located so near to the hotel so we tried to visit as much as possible up to lunch.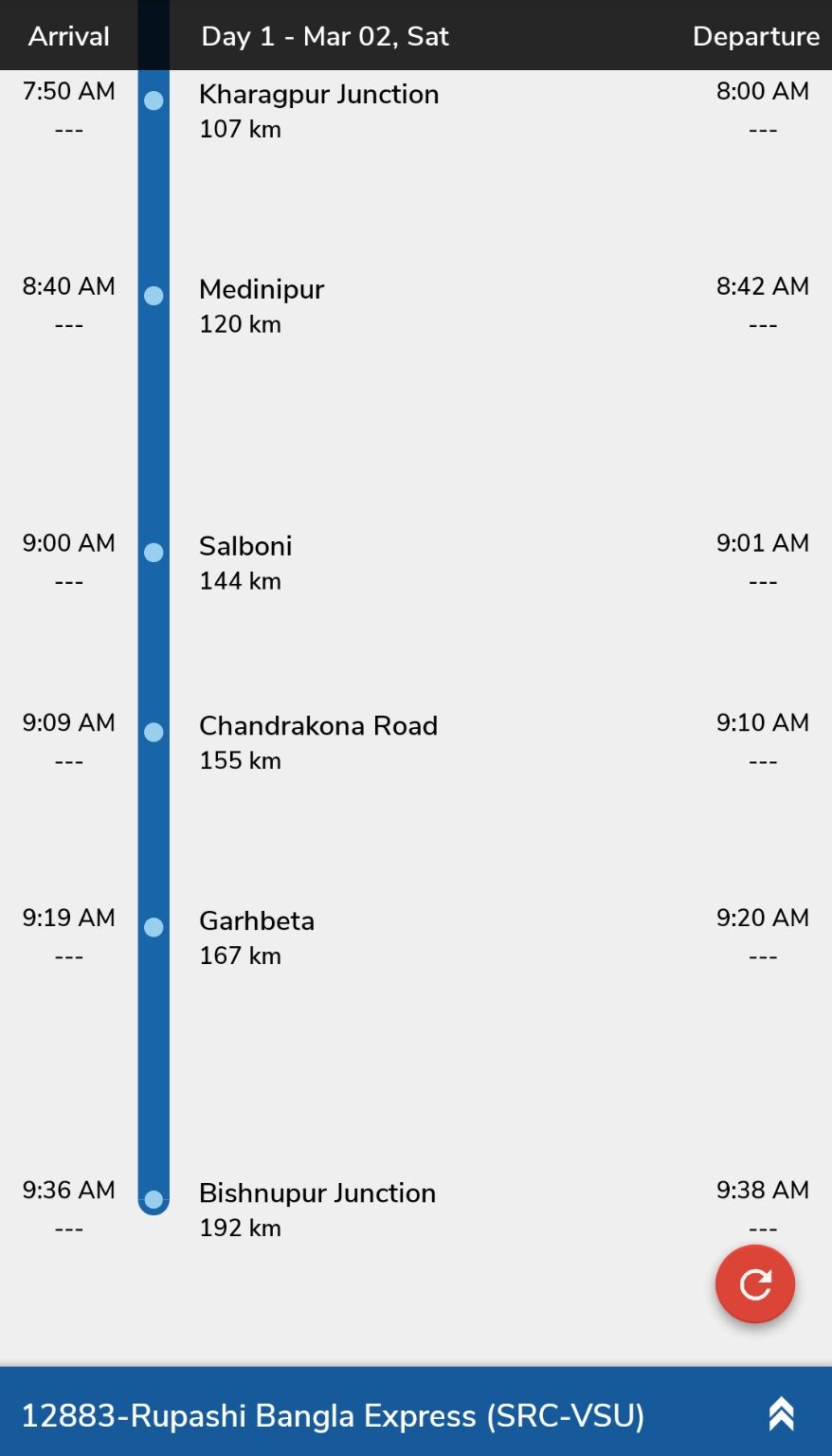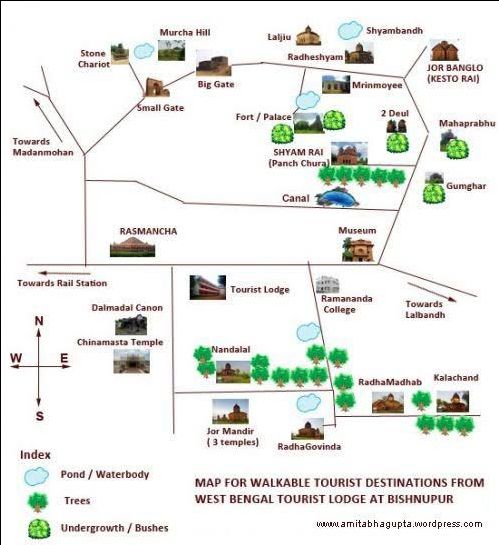 Known for its beautiful terracotta temples, Bishnupur flourished as the capital of the Malla kings from the 16th to the early 19th centuries. The architecture of these intriguing temples is a bold mix of Bengali, Islamic and Oriya (Odishan) styles. Intricately detailed facades of numerous temples play out scenes of the Hindu epics, the Ramayana and Mahabharata.....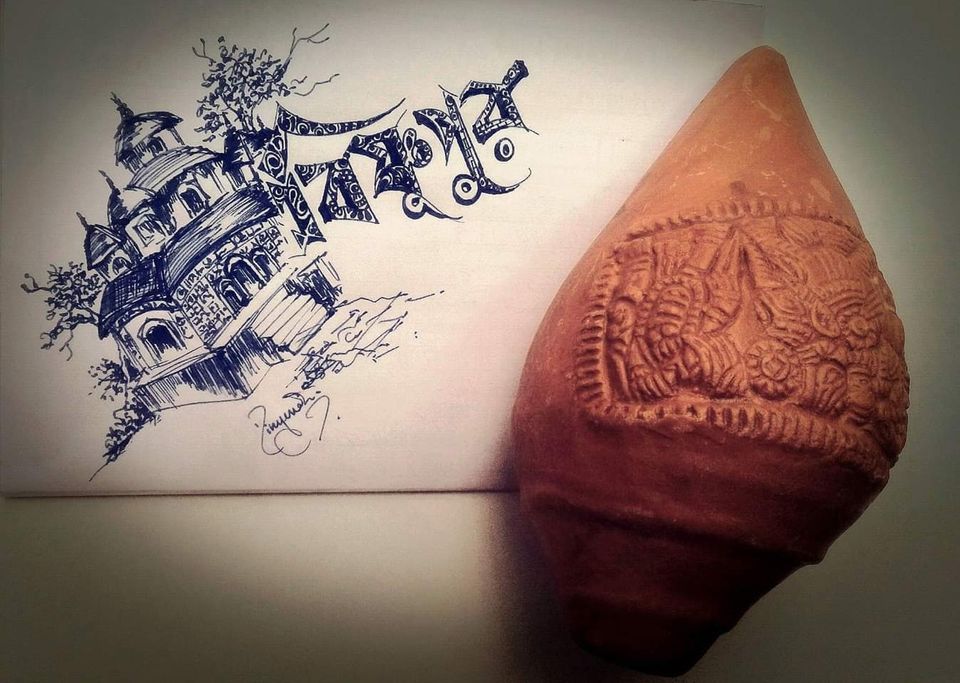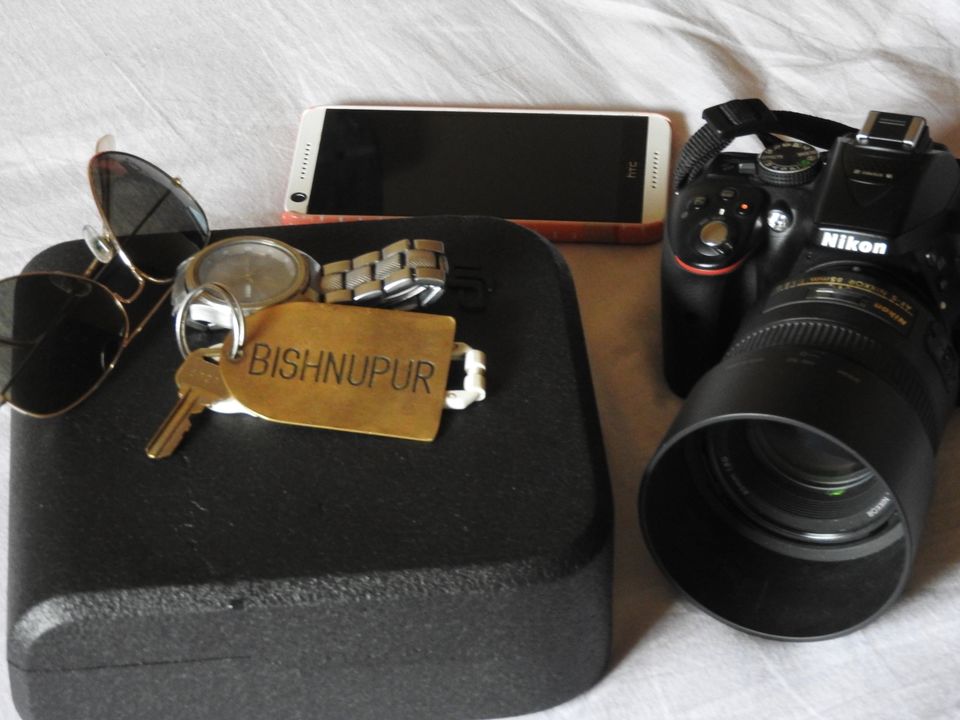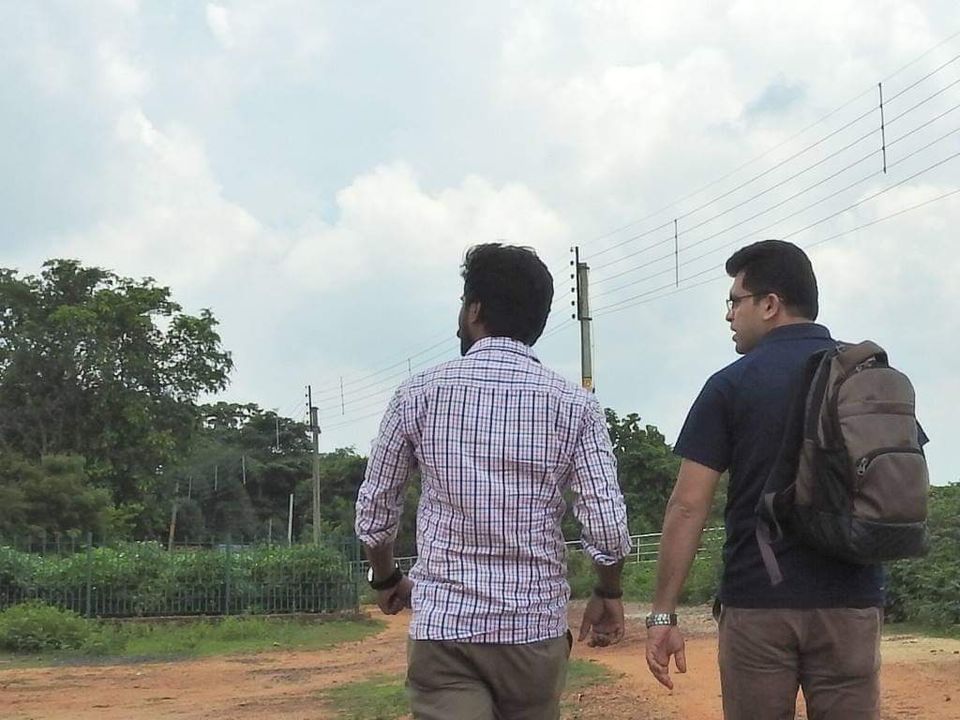 We started exploring by "DALMADAL CANON".  3.8 meter long with  29.2 cm diameter, it was the largest Canon created at 16th century by Malla King Golpal singha loard Madan Mohan to used against Vaskar Rao, commander of Maratha Invaders.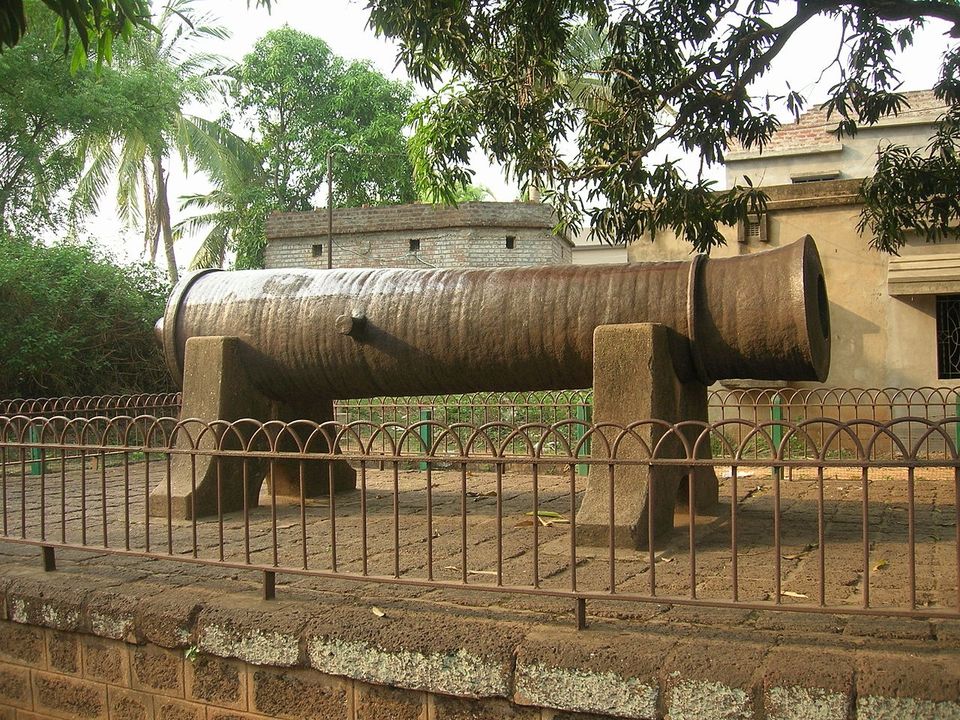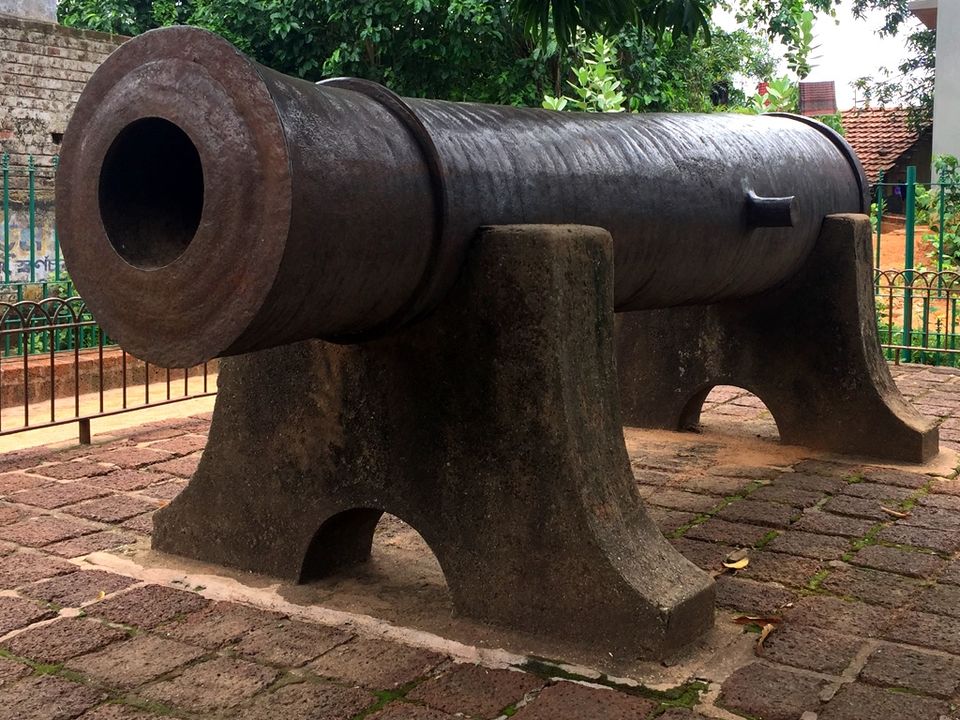 Next visiting was Radha Gobindo Temple_1729 and Jor Mandir Complex_1729.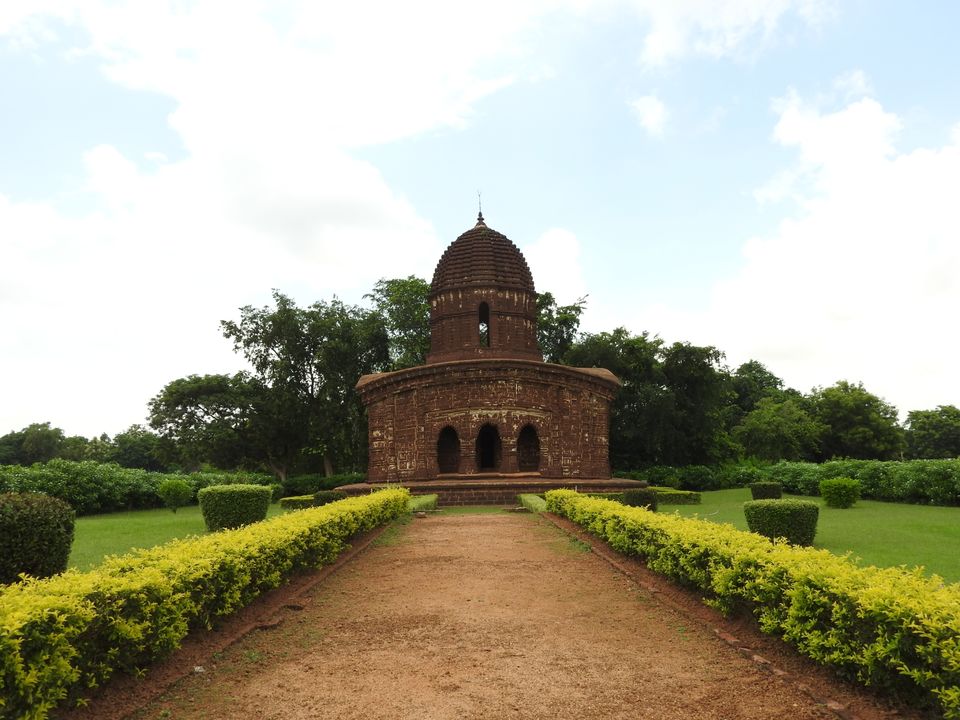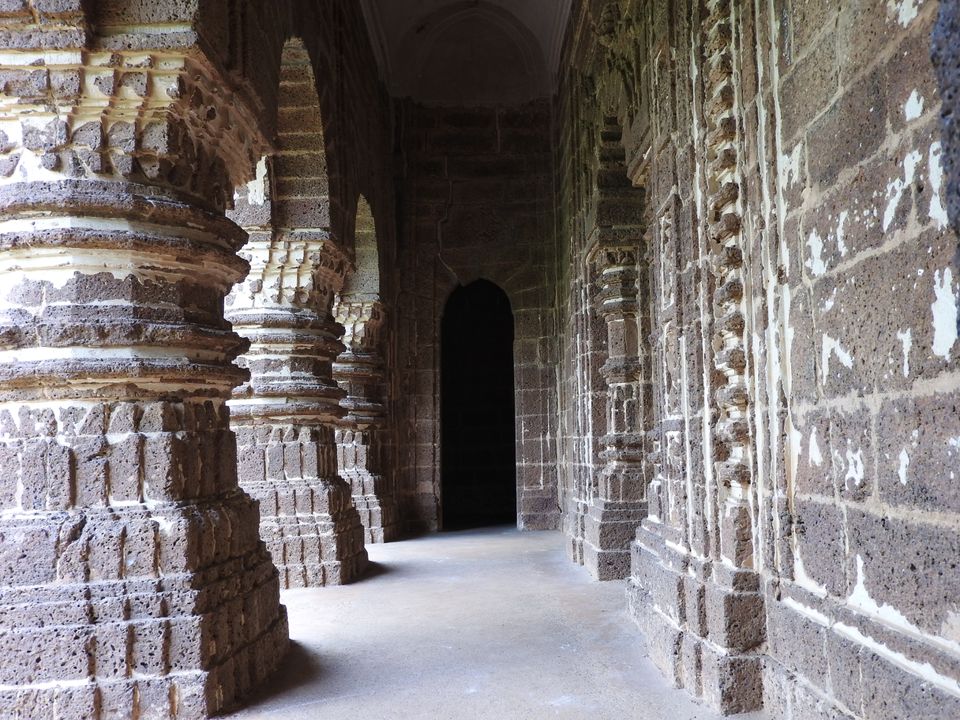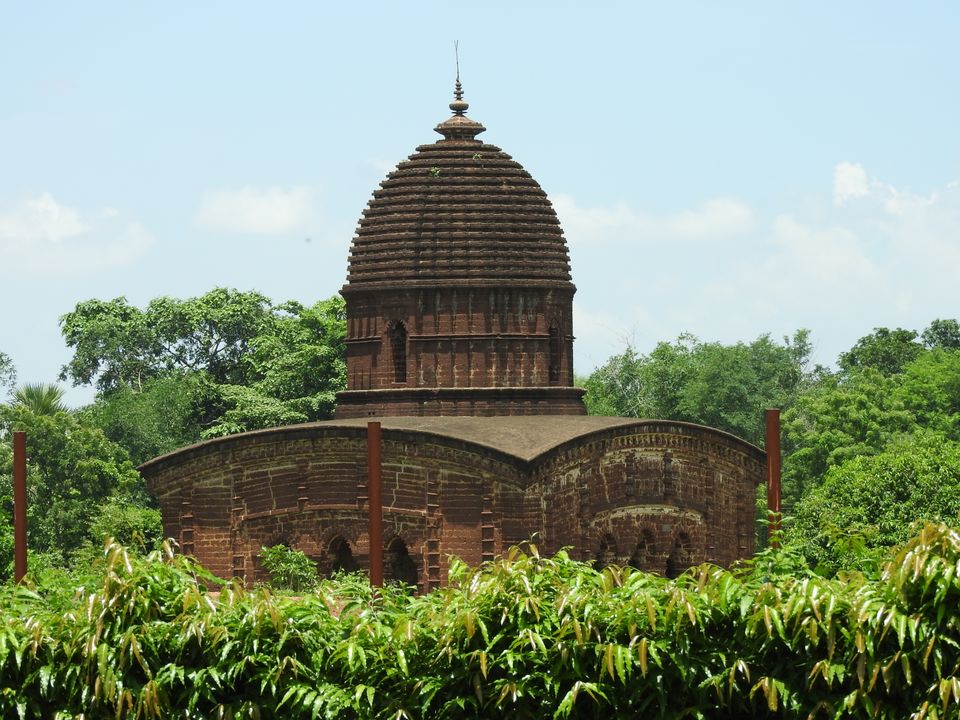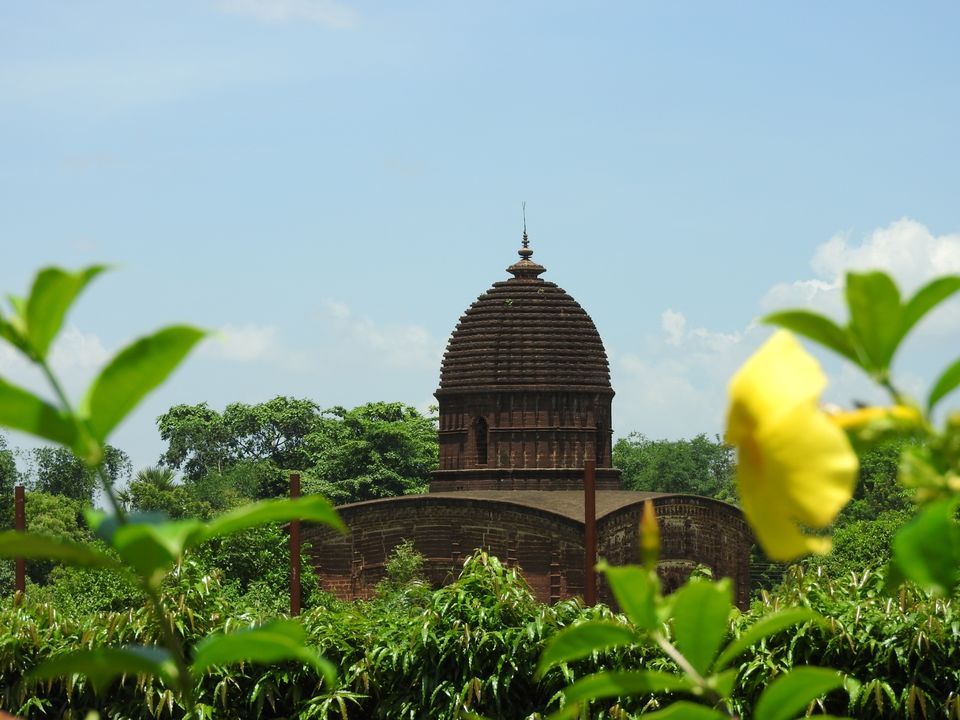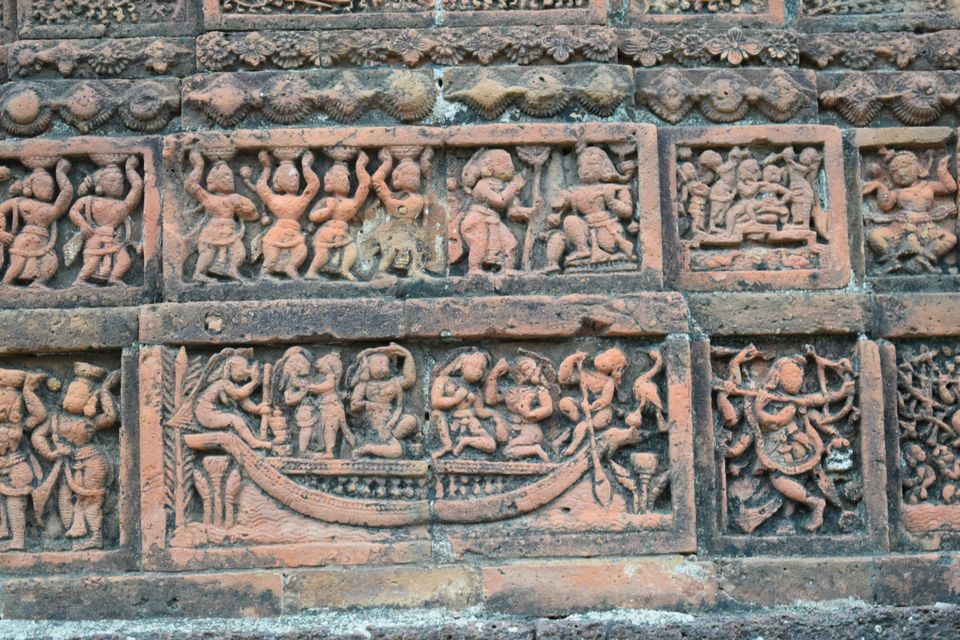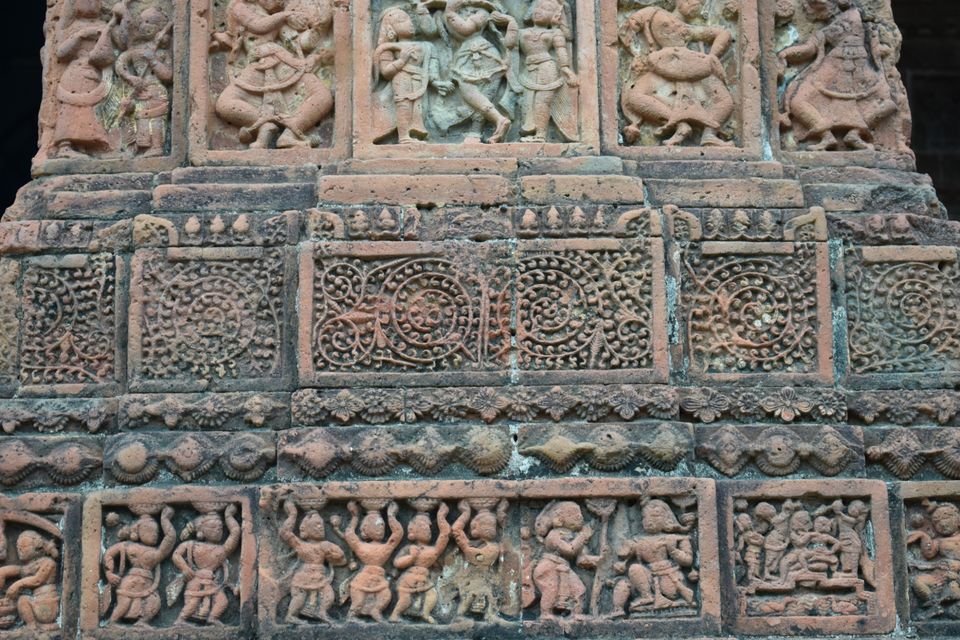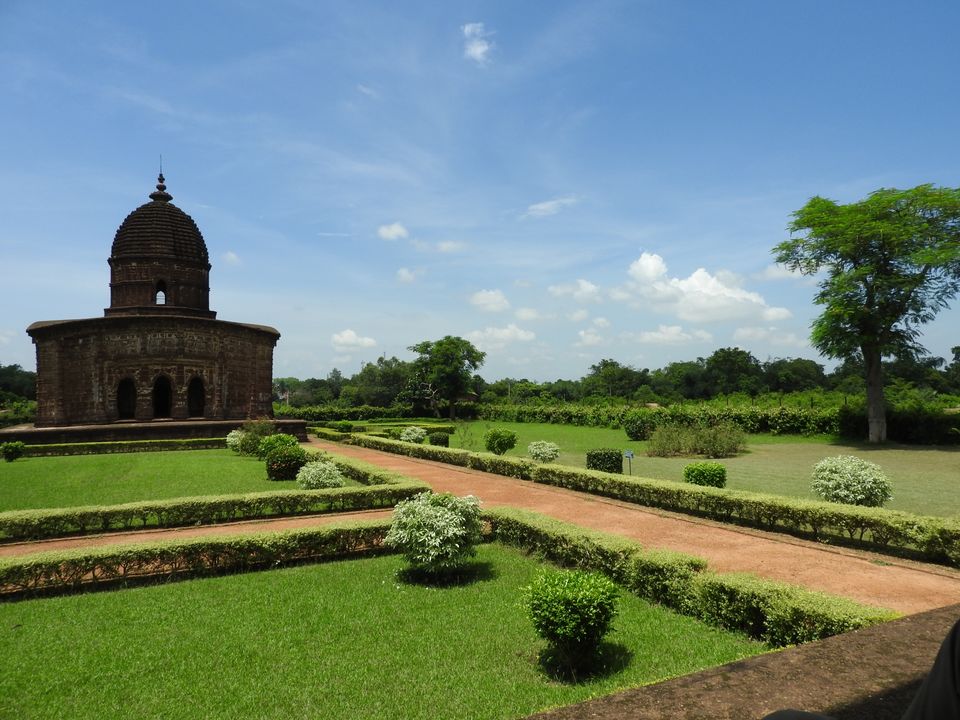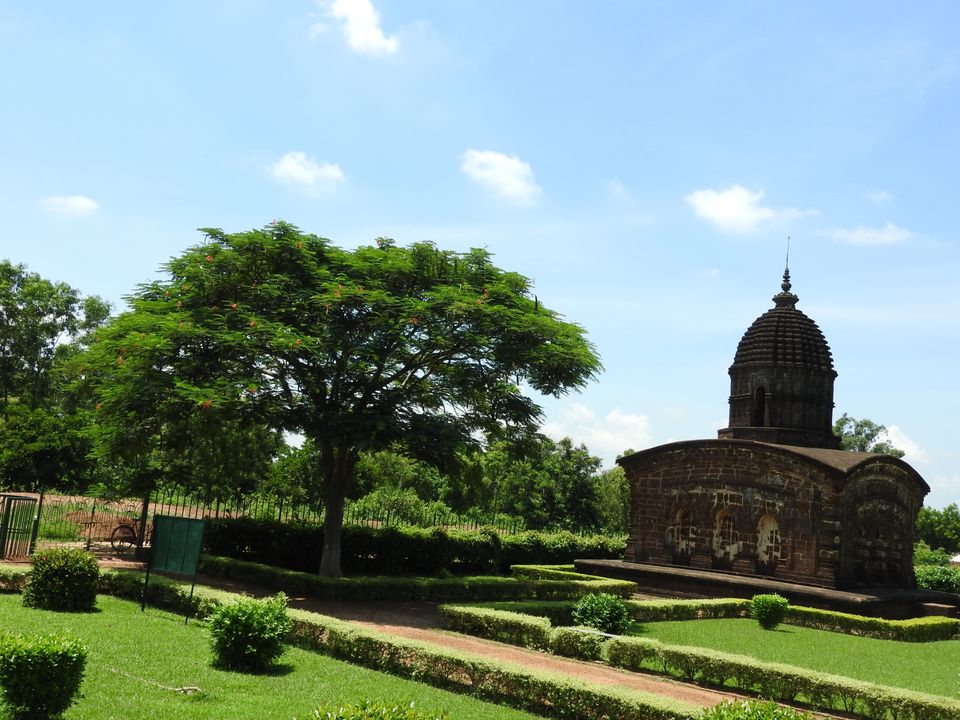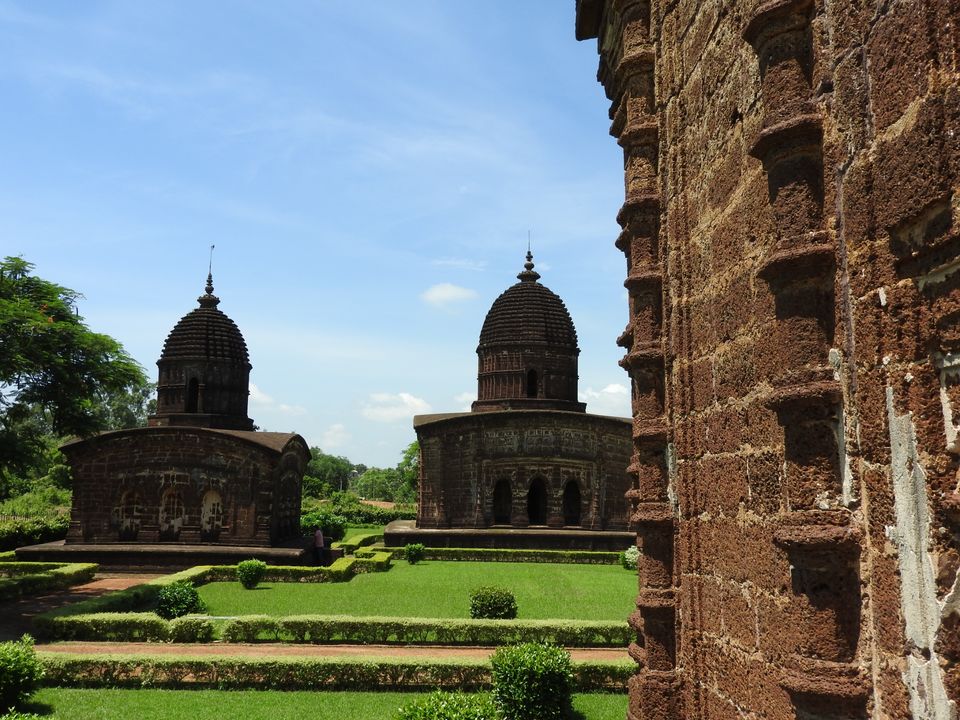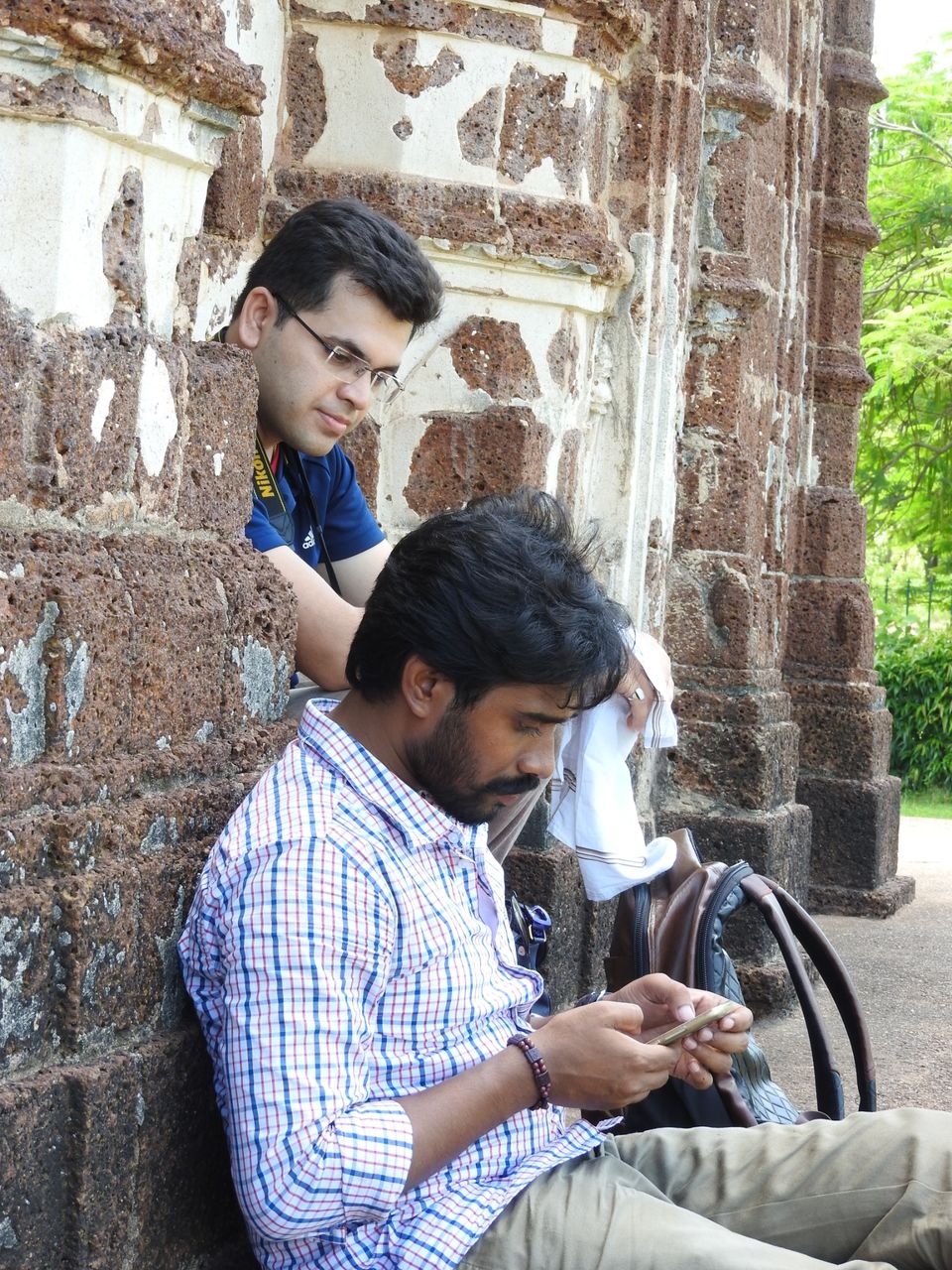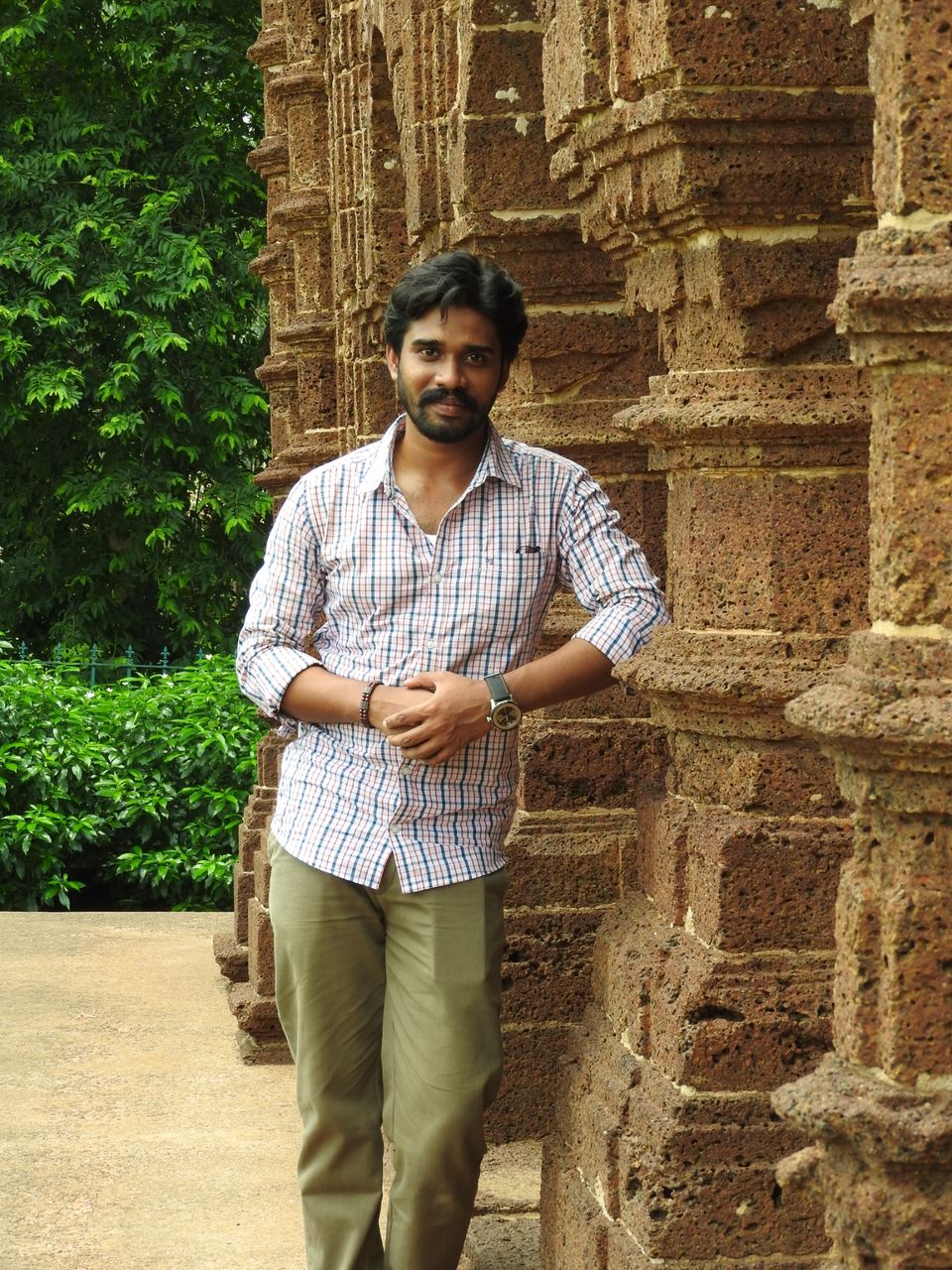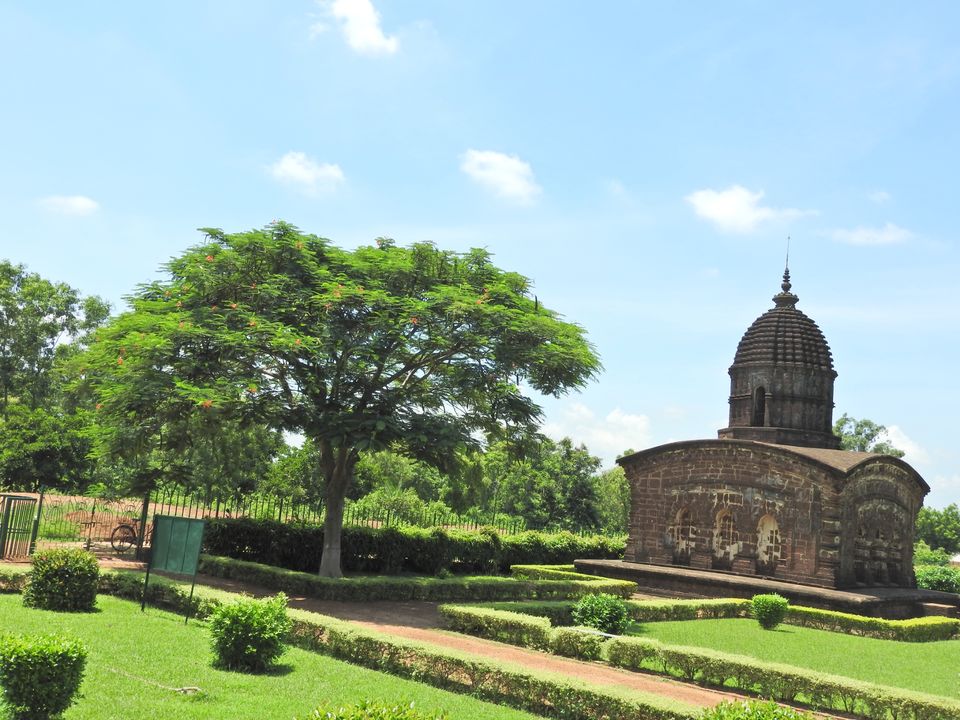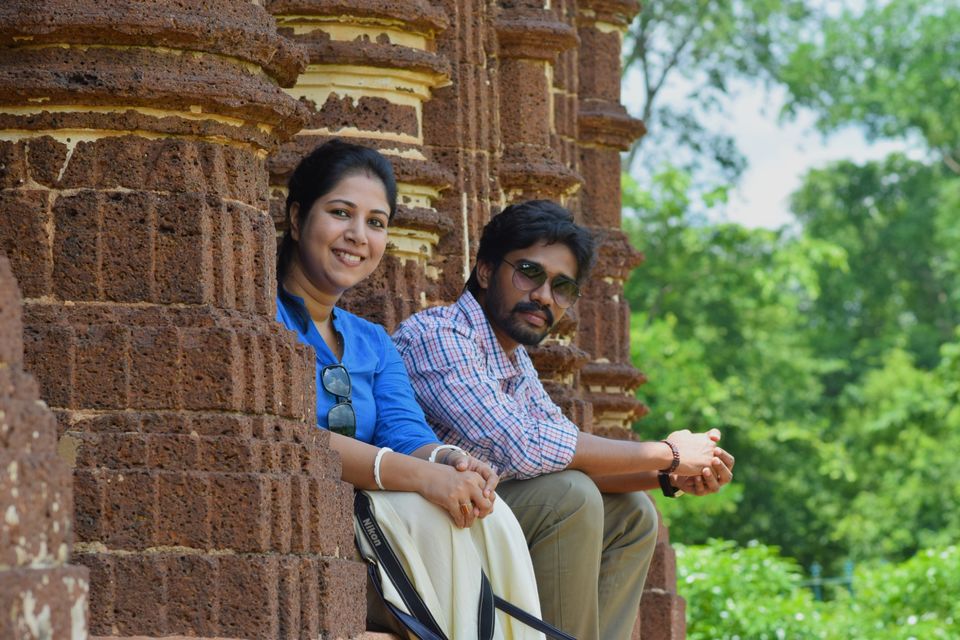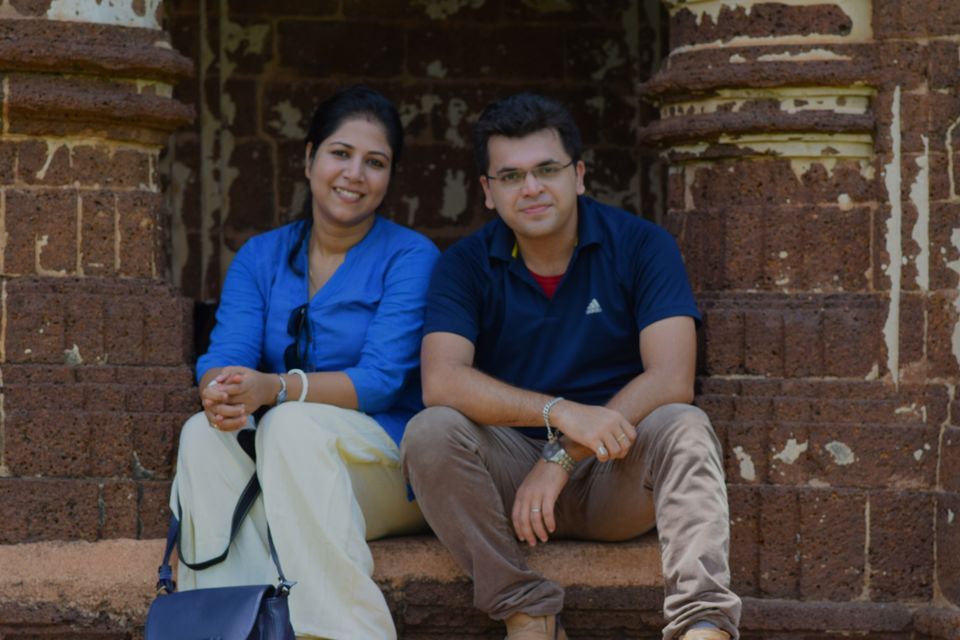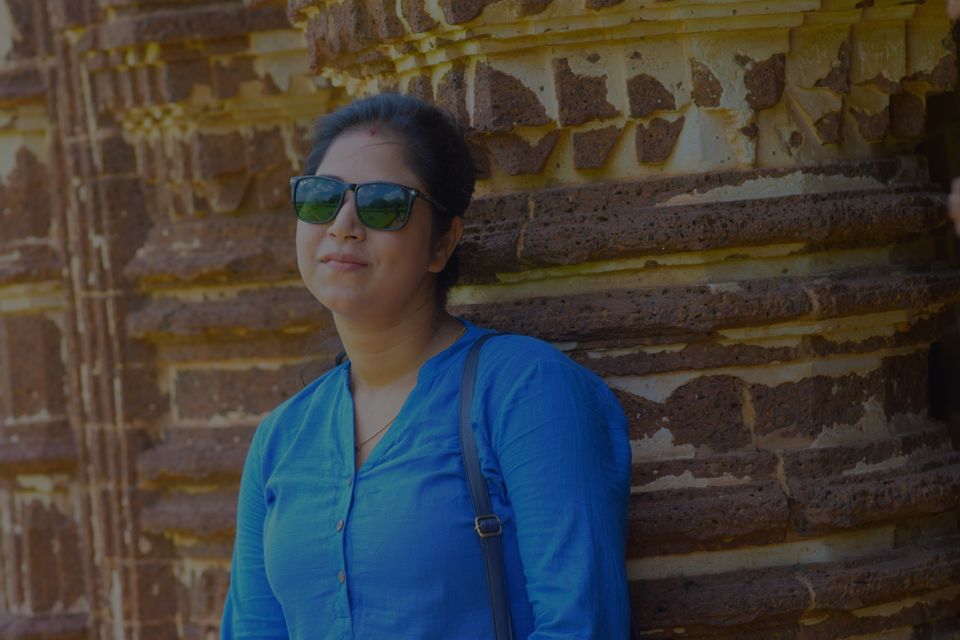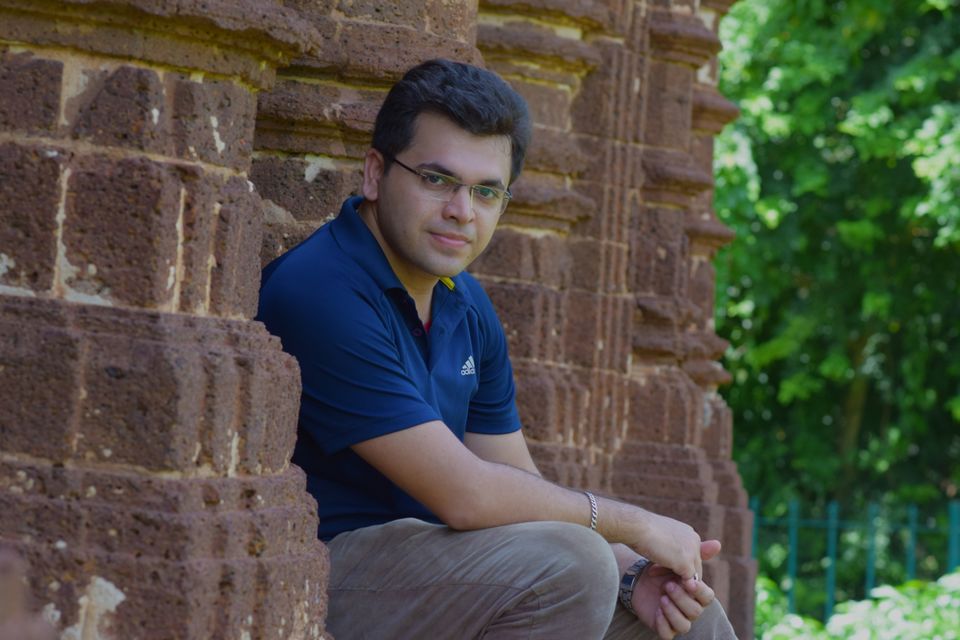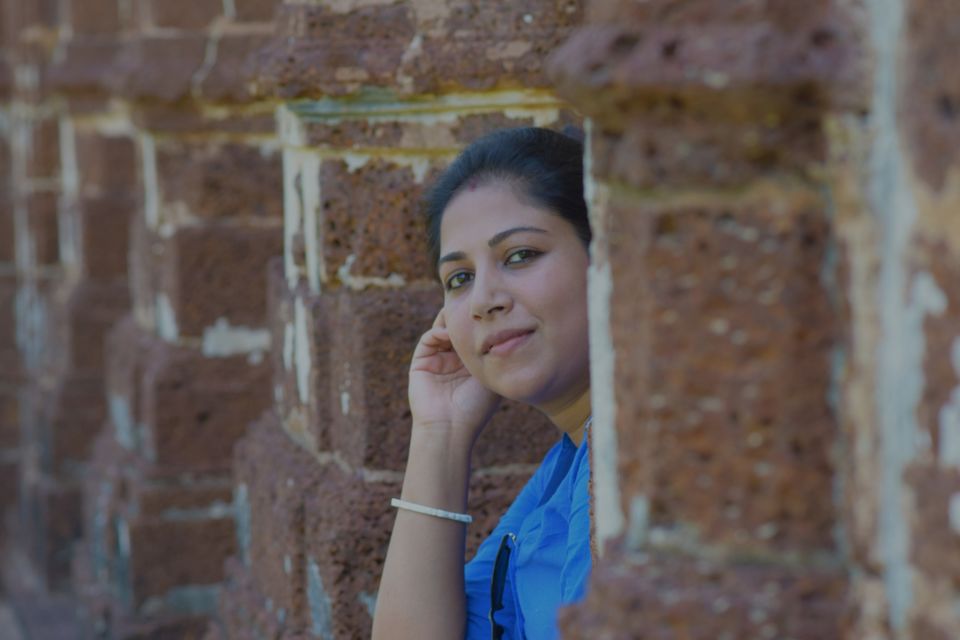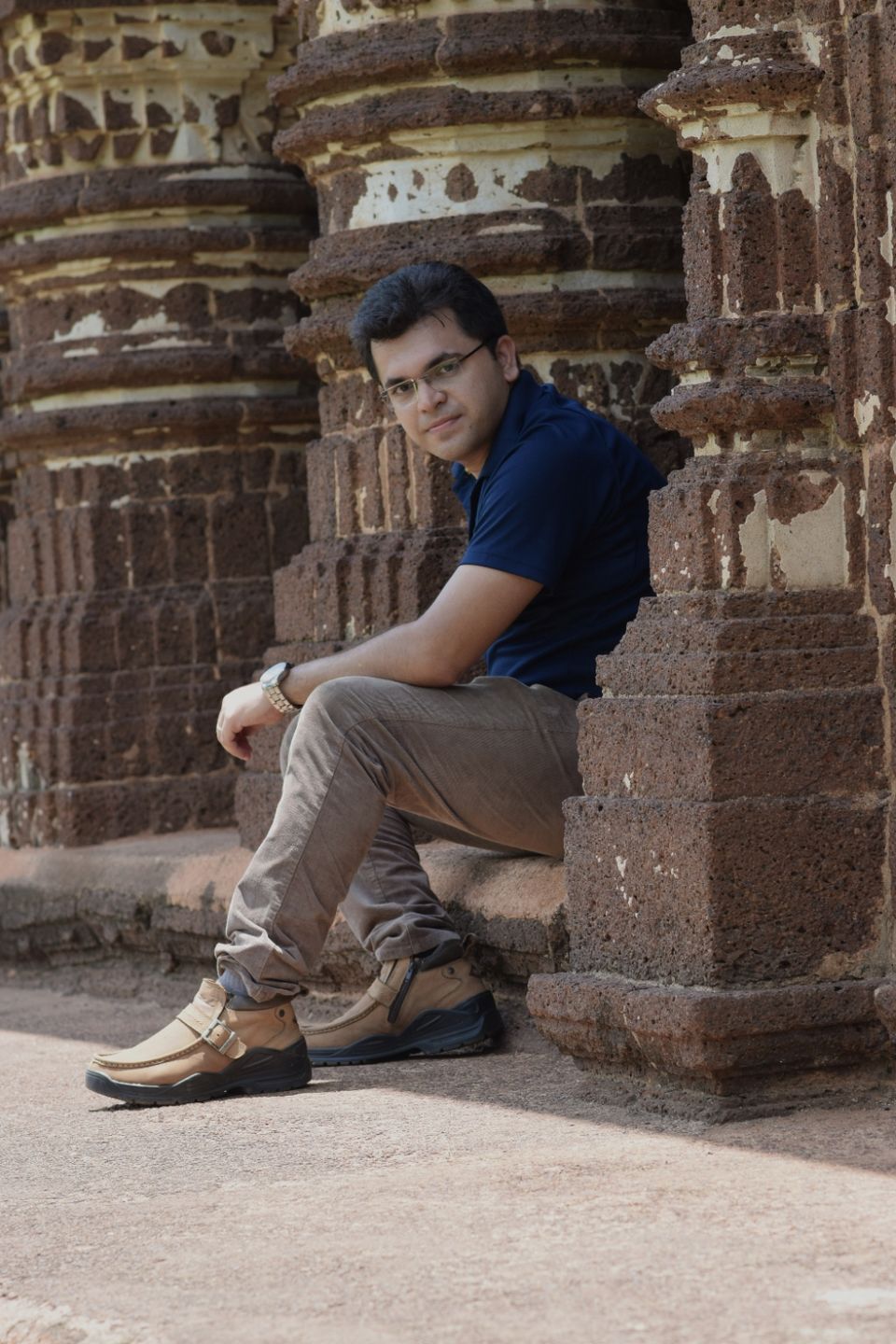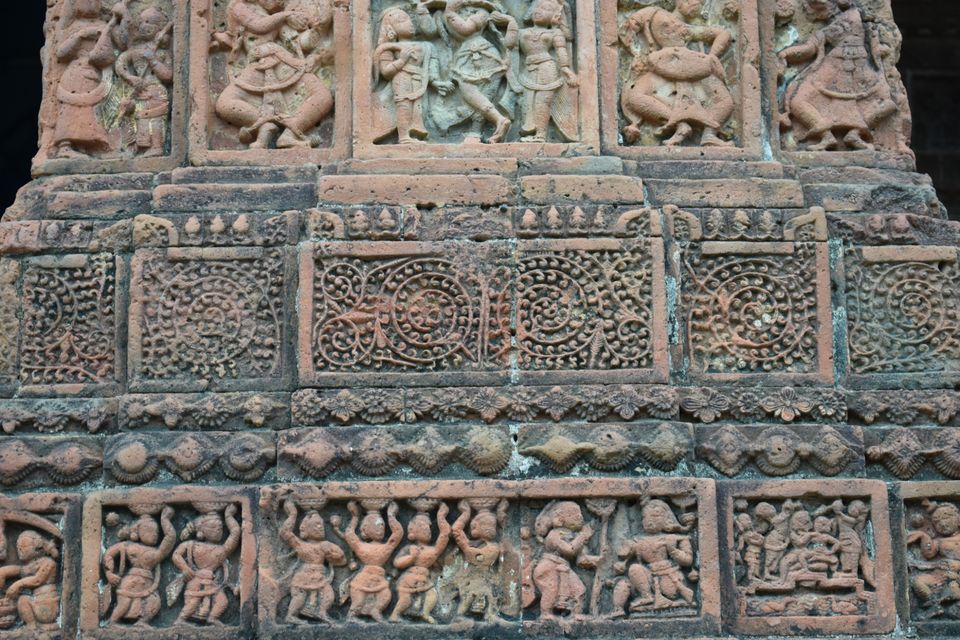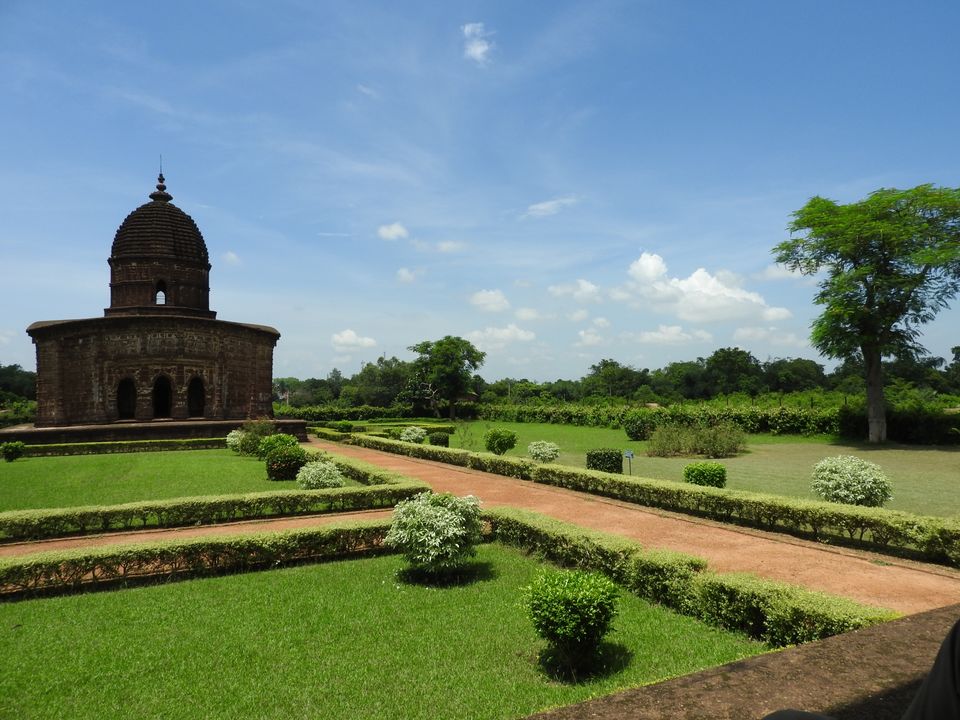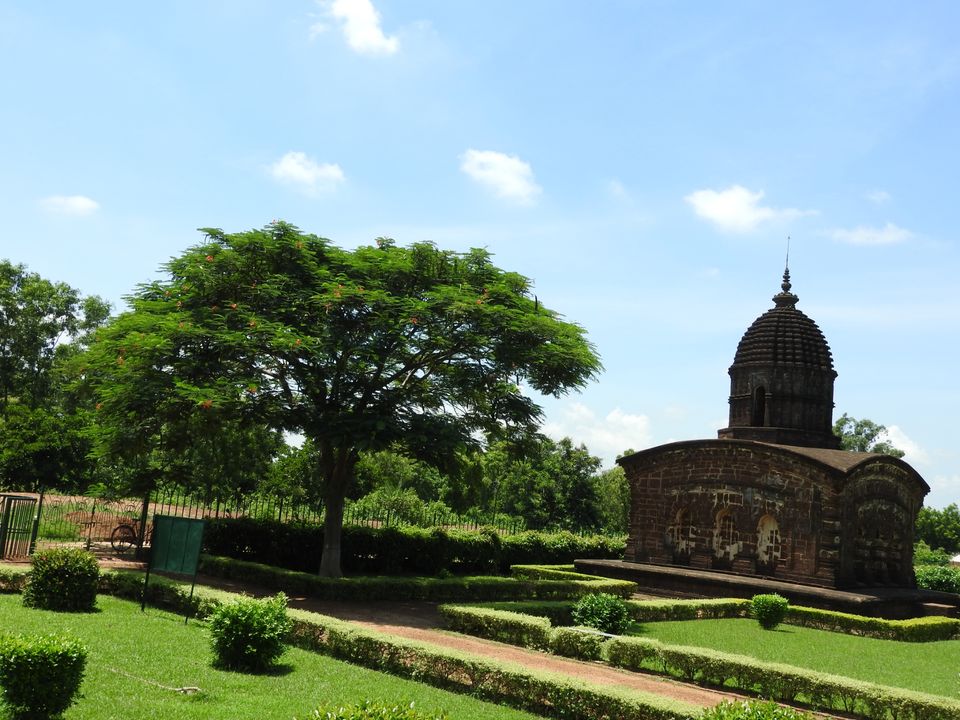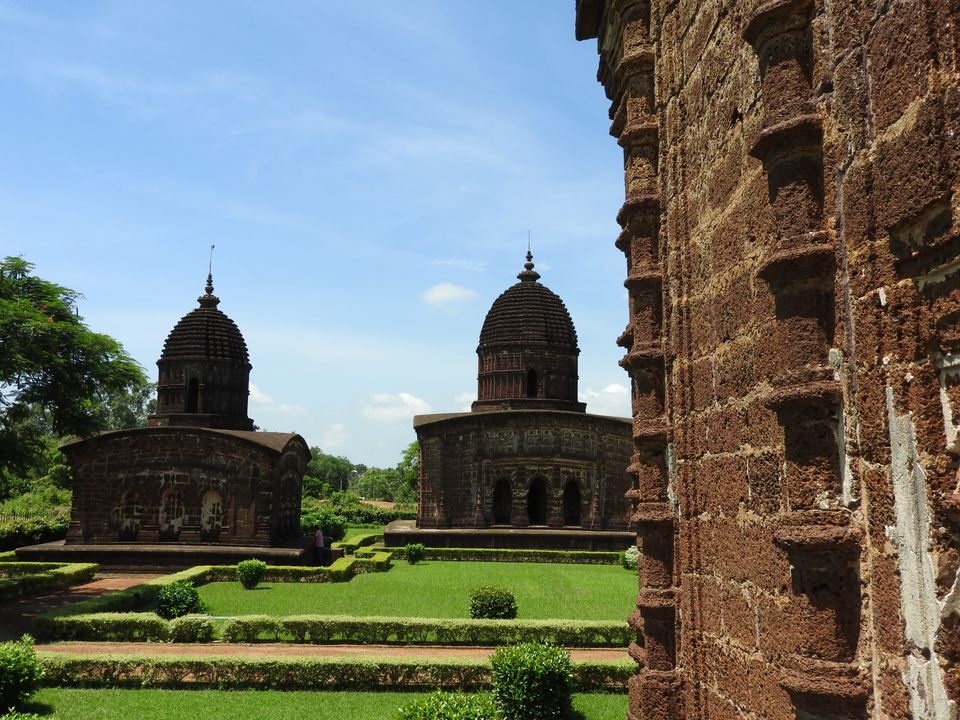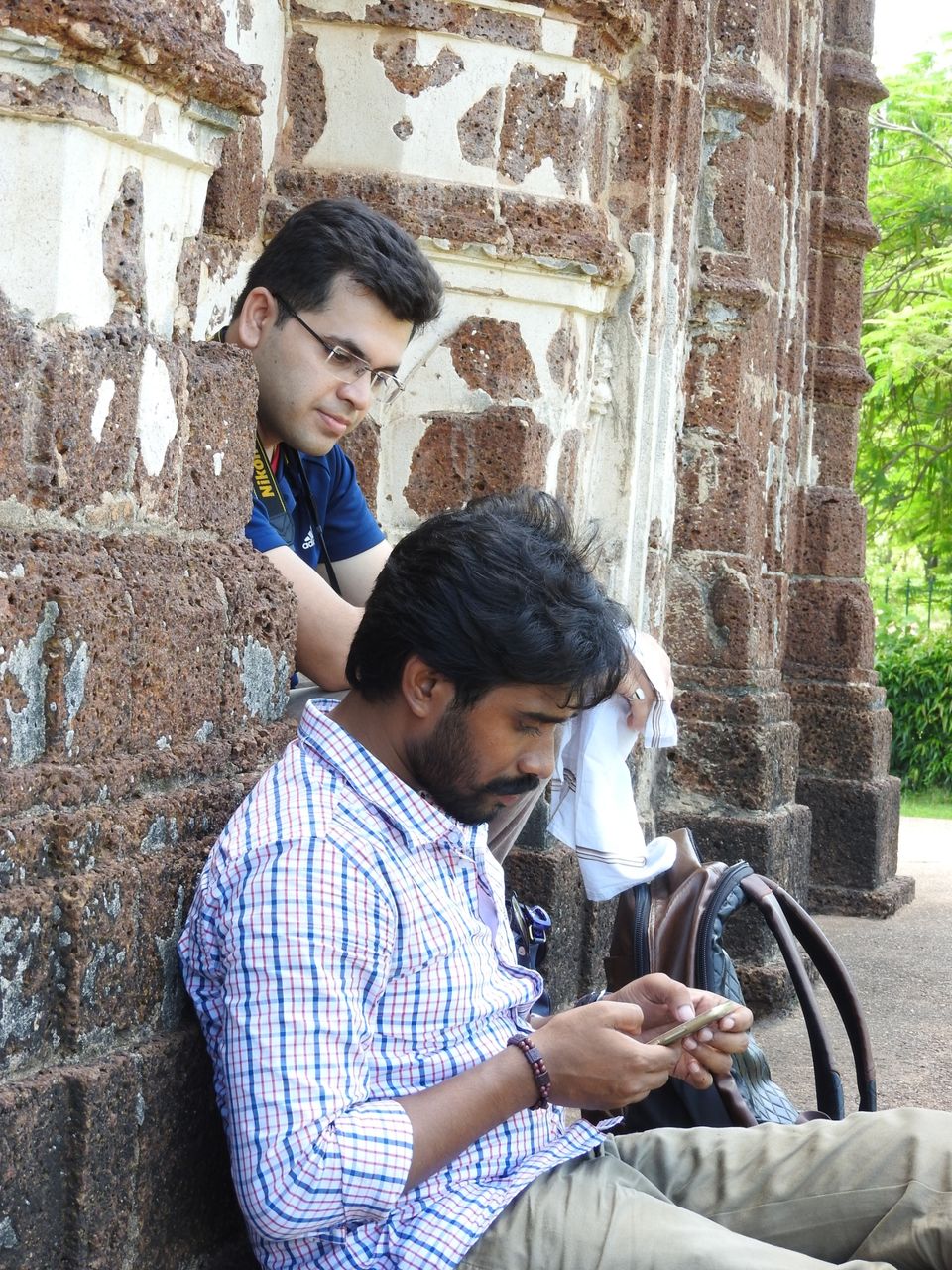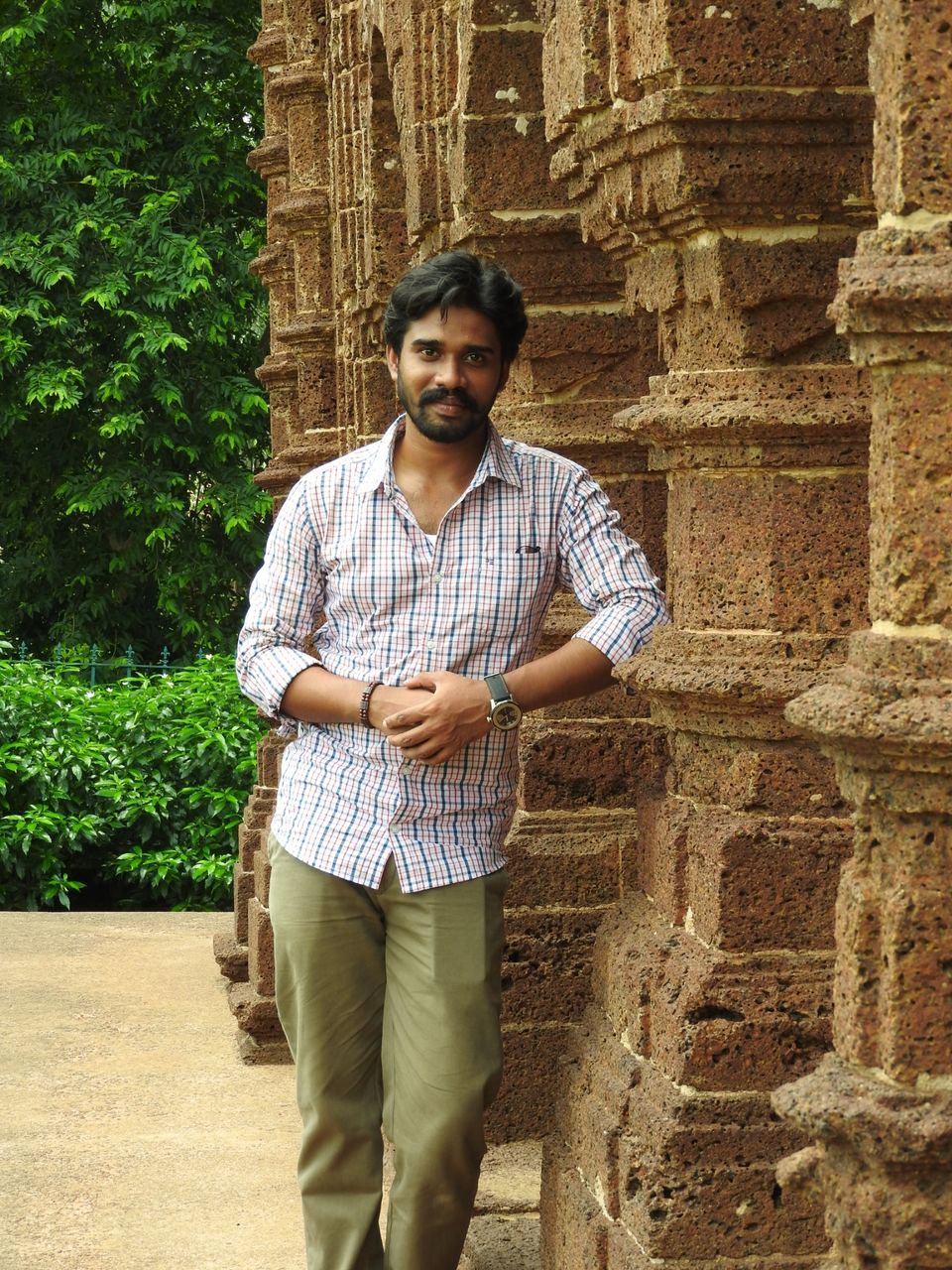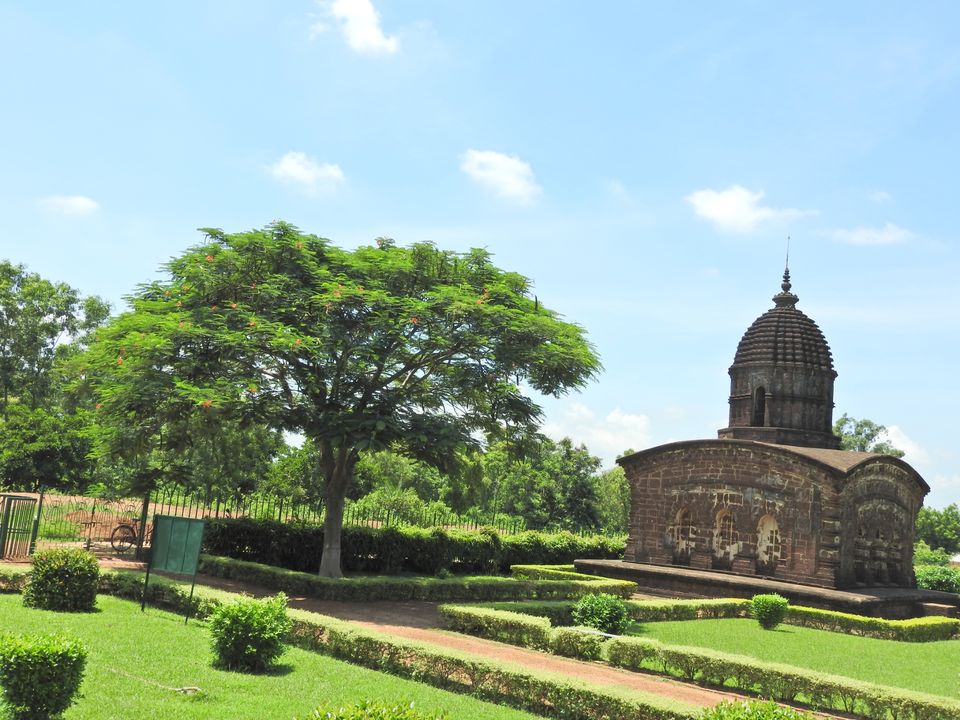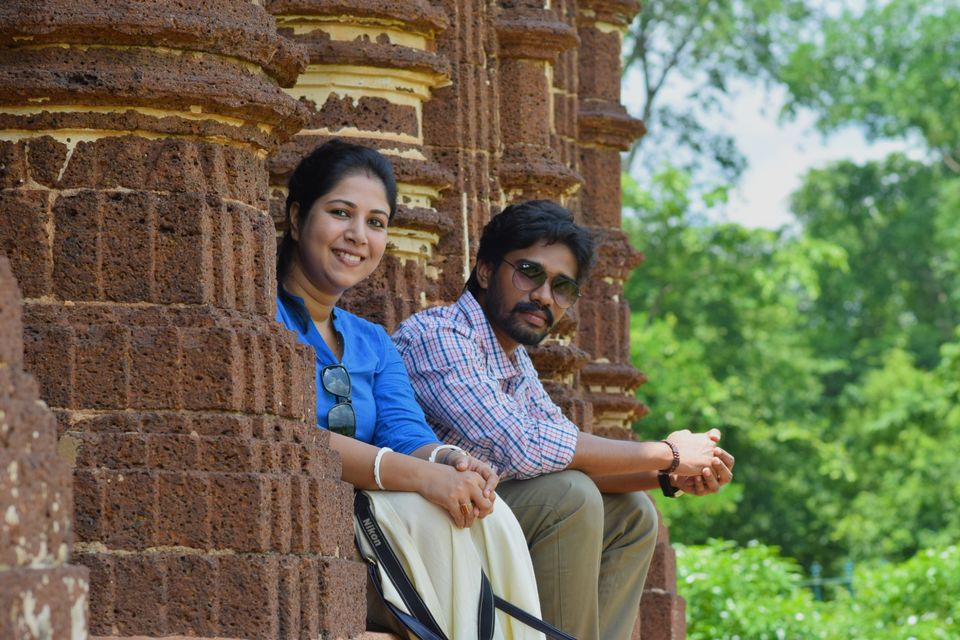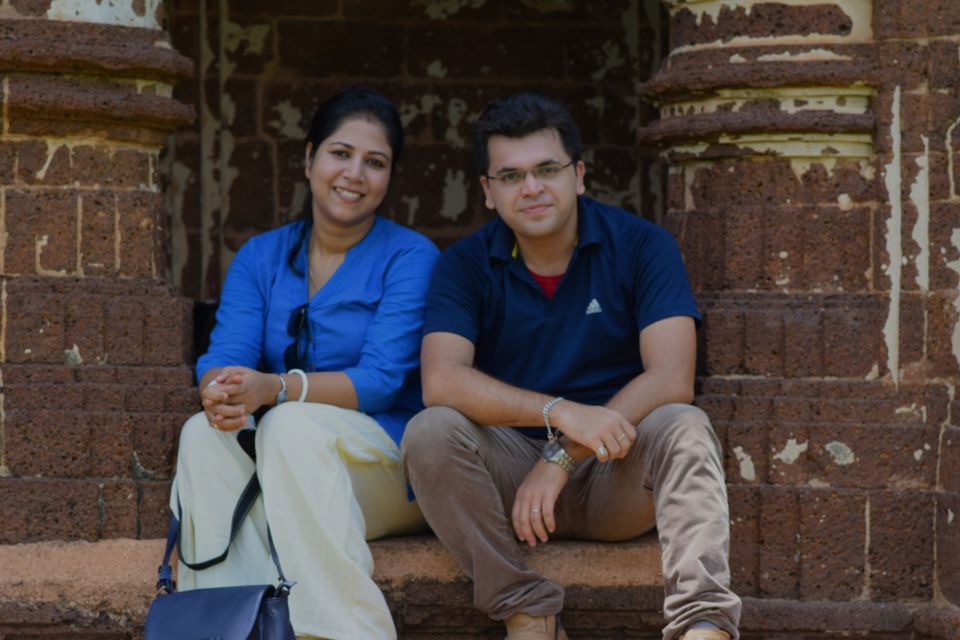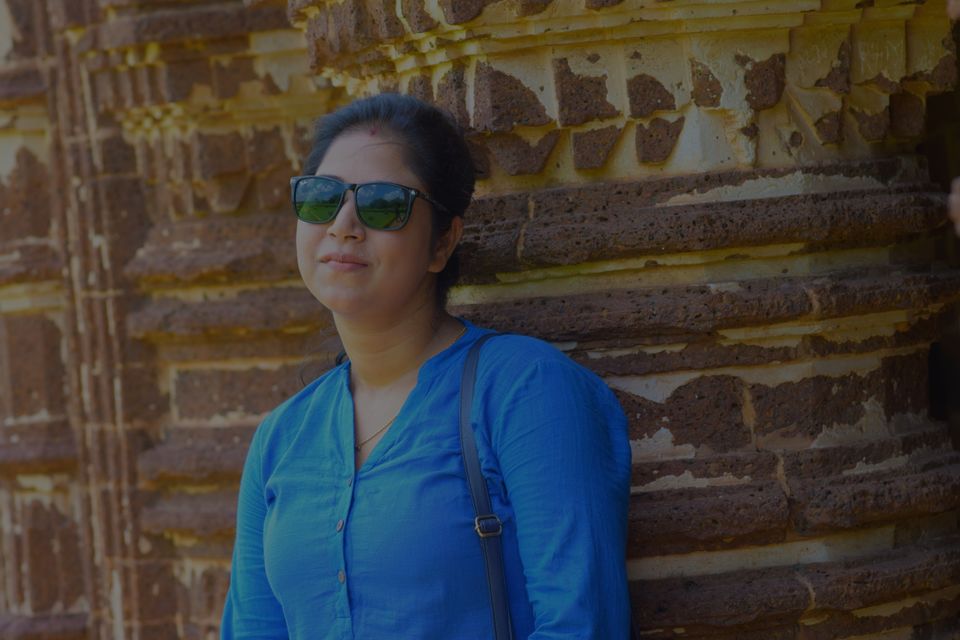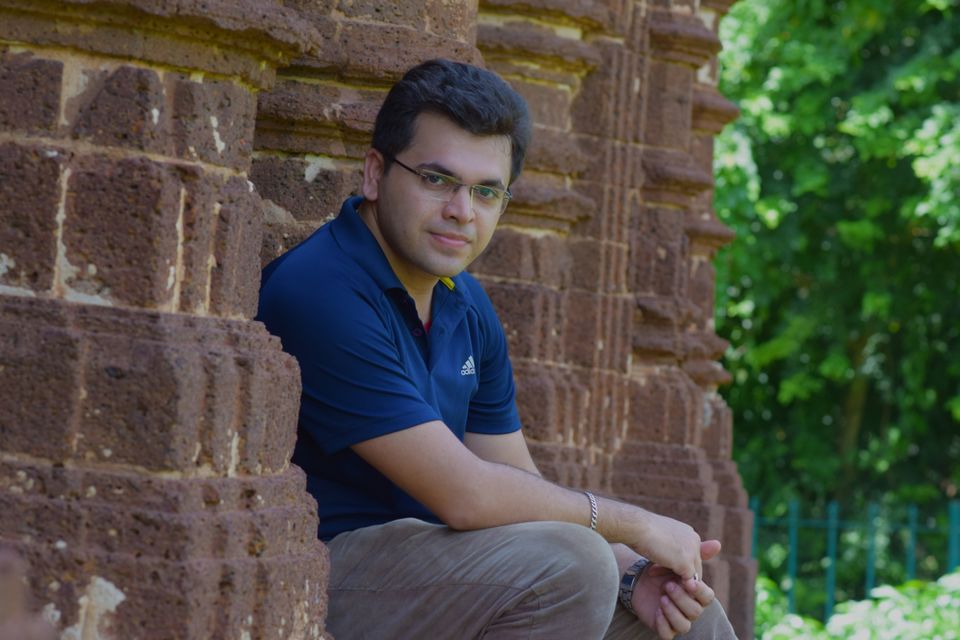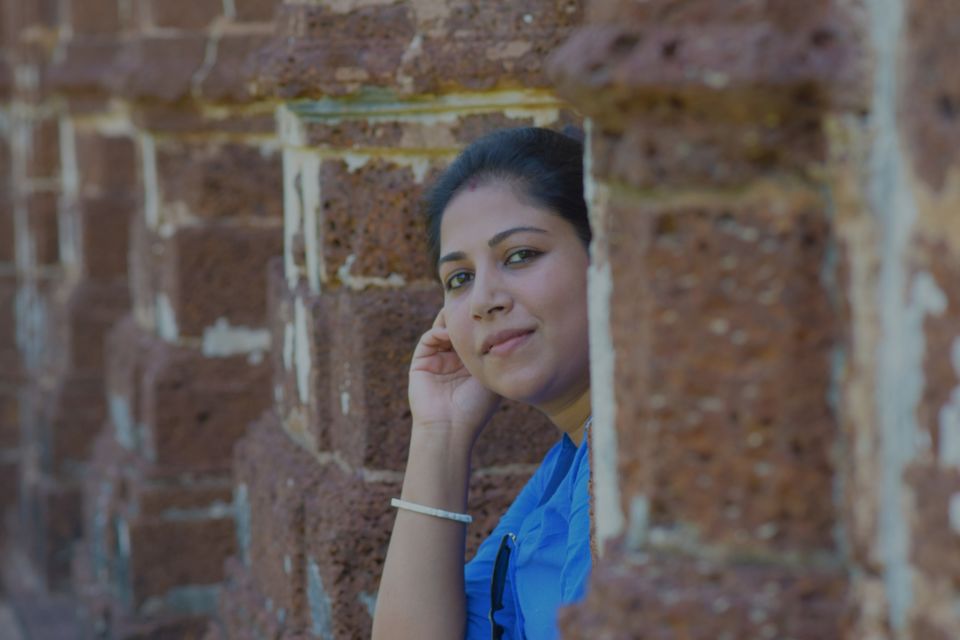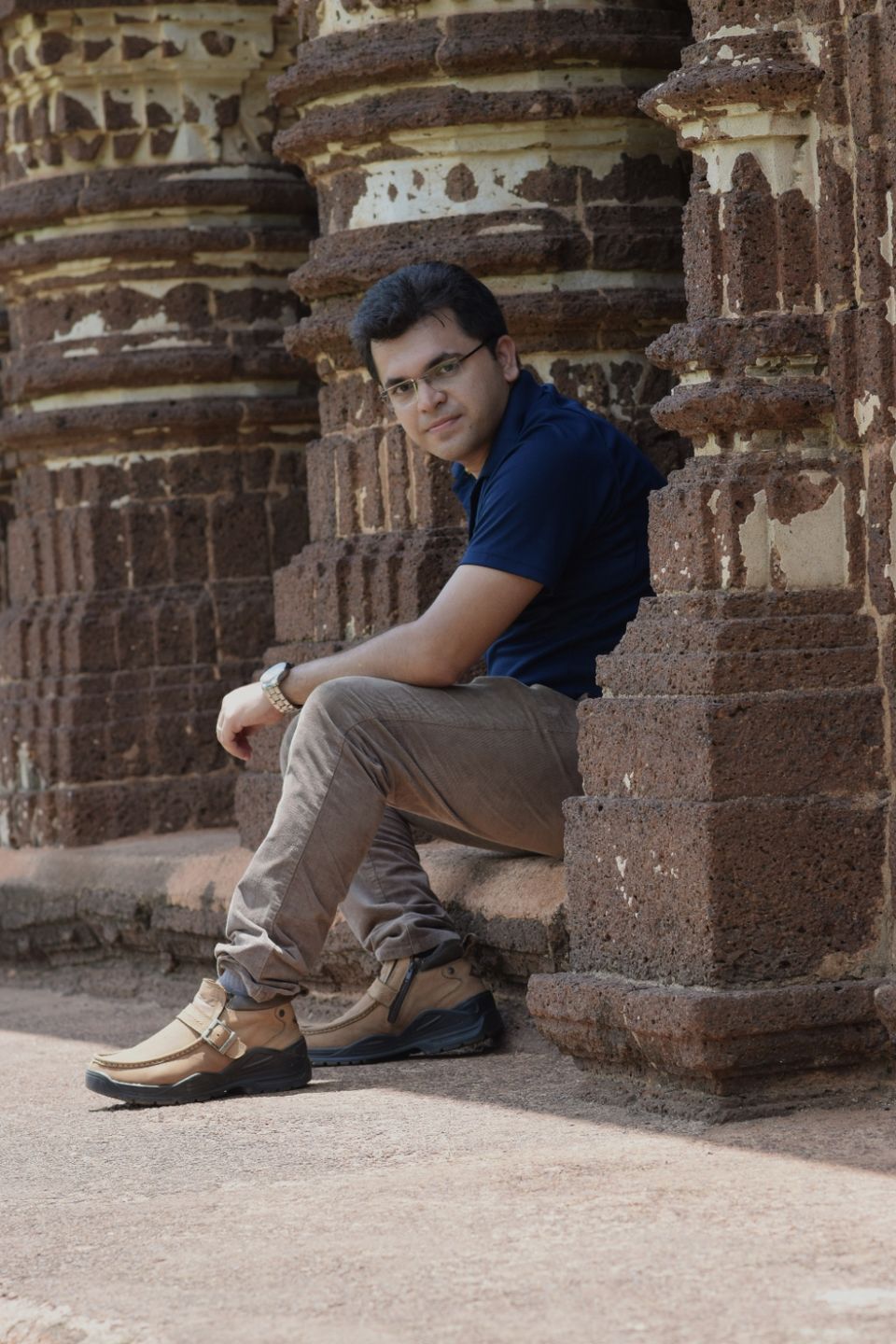 After a short visit of terracotta architecture we planed to  Local museum holding the iconic engineering history, home craft work  of Bishnupur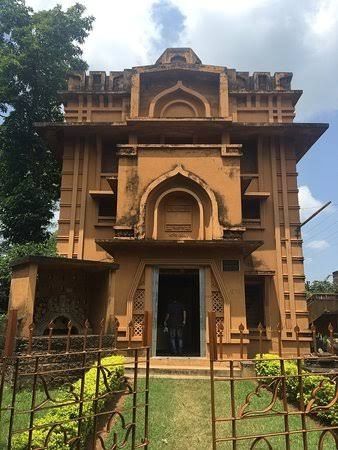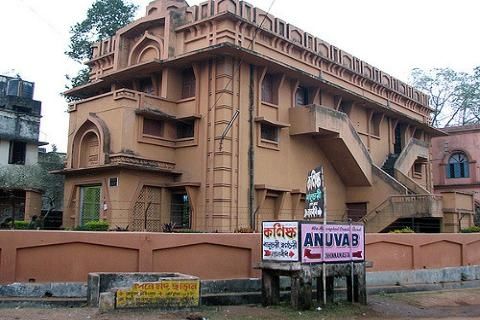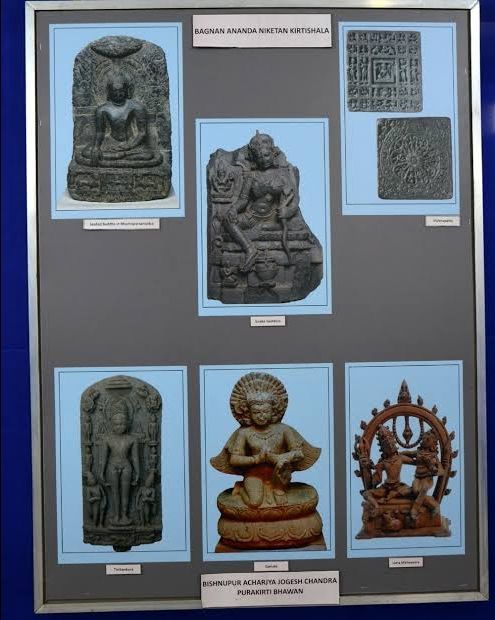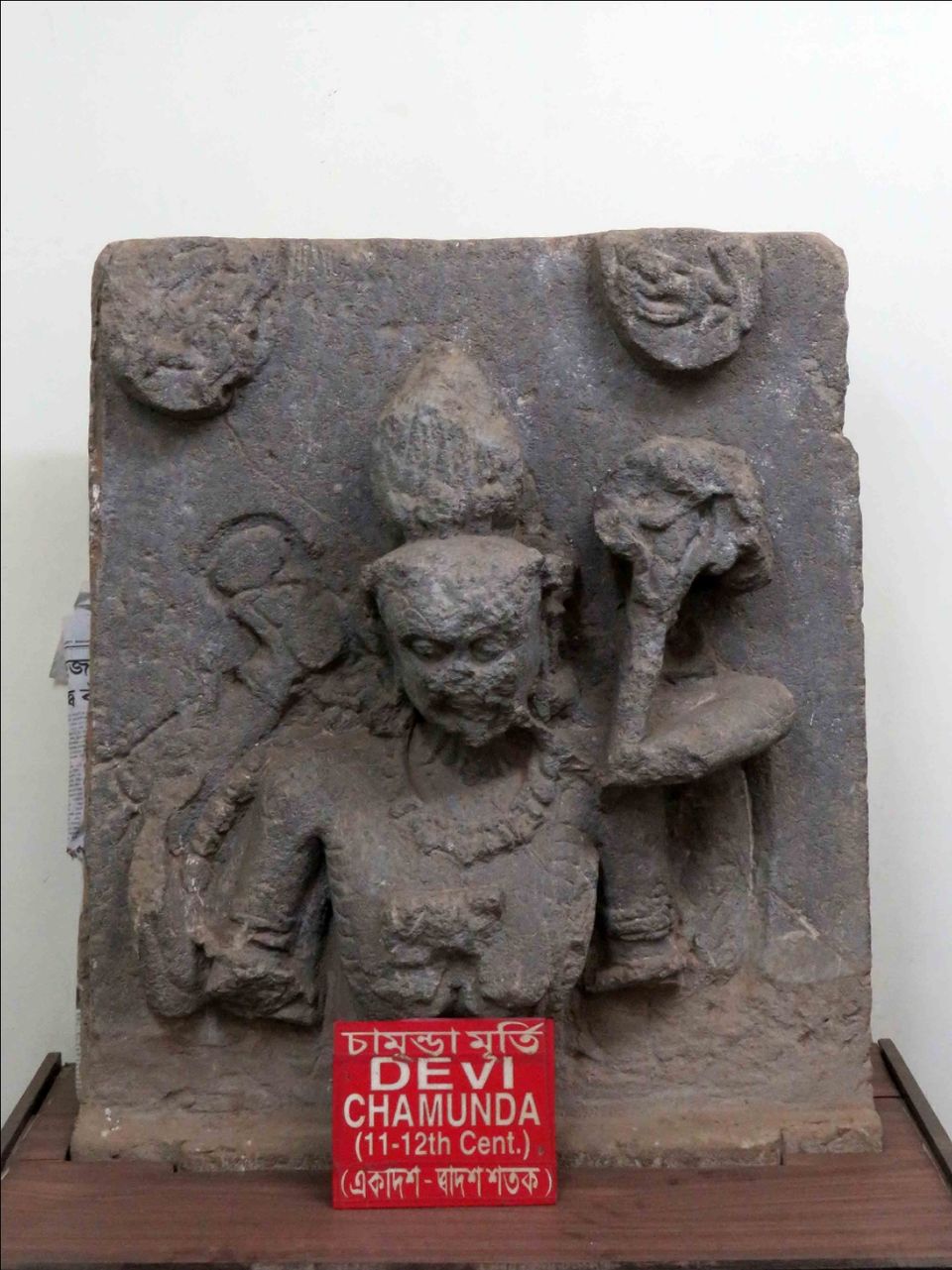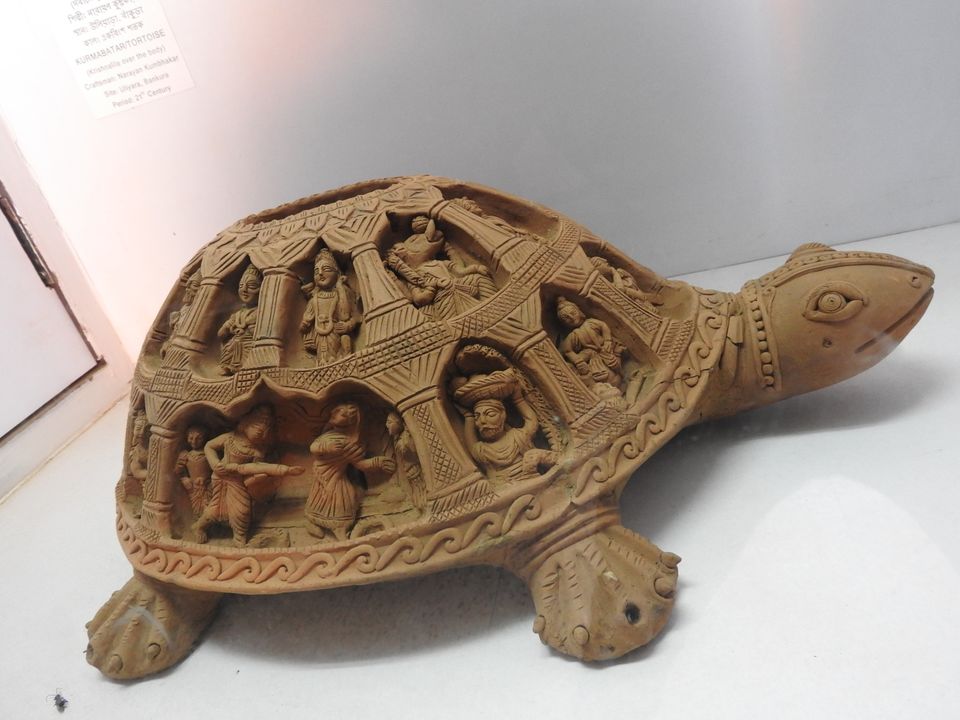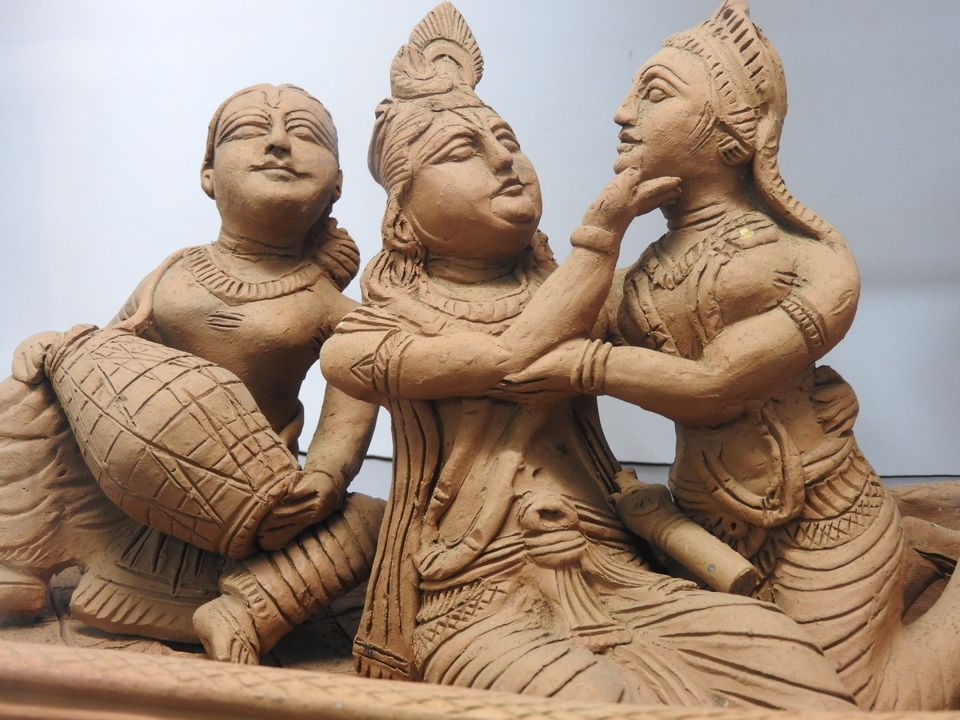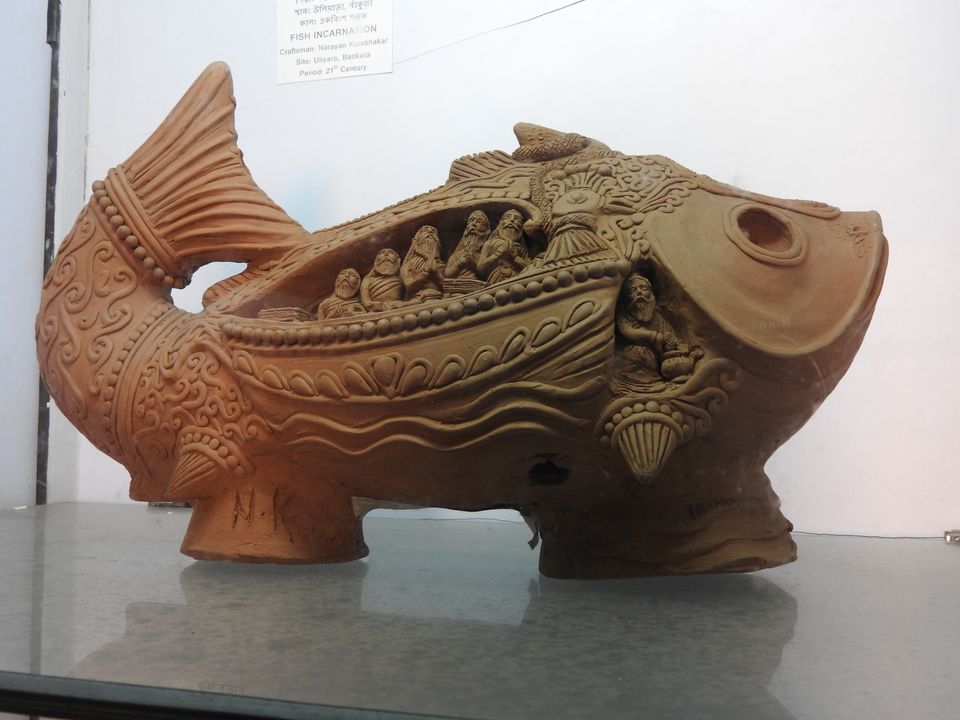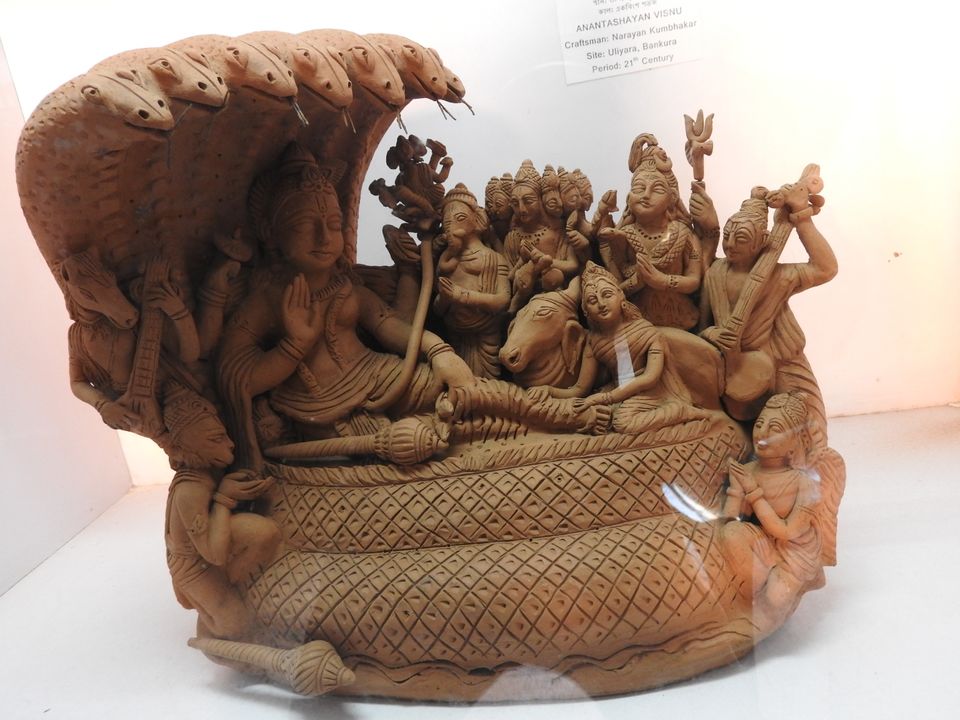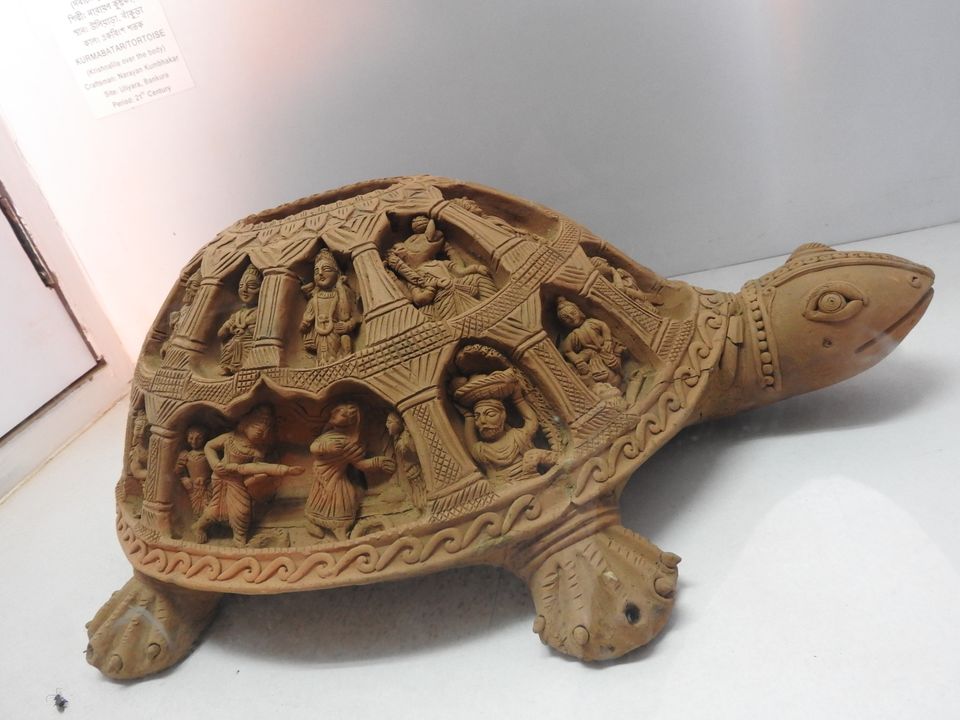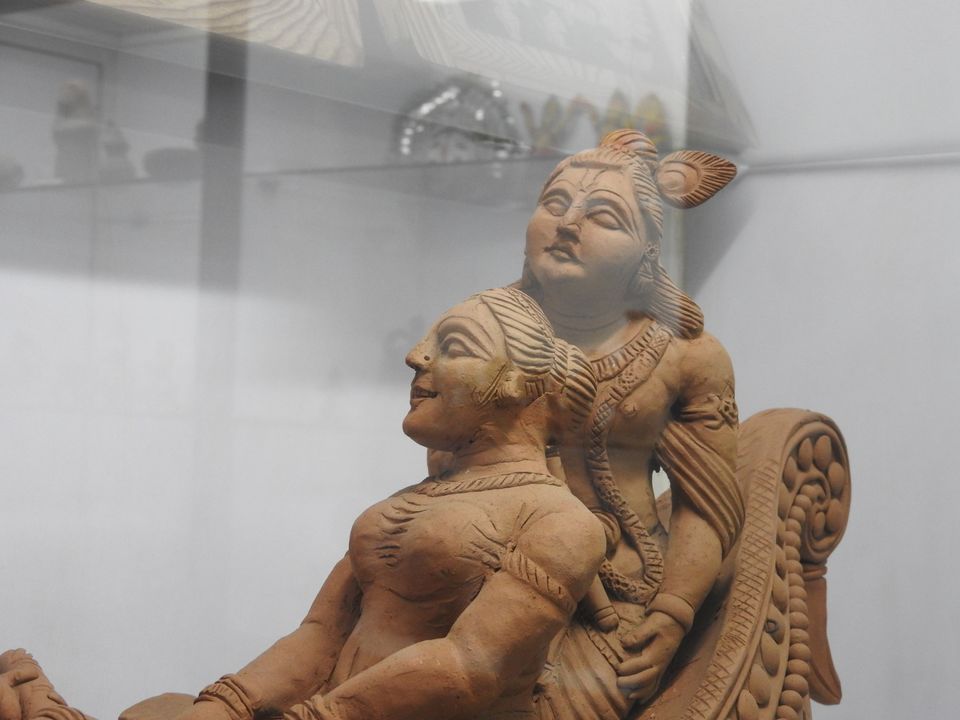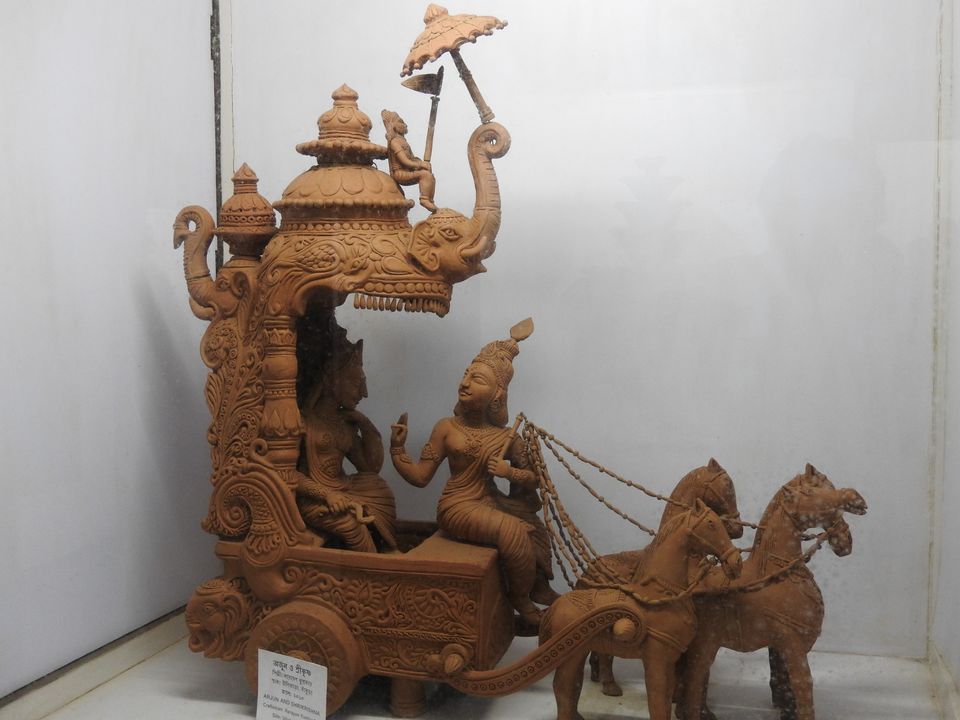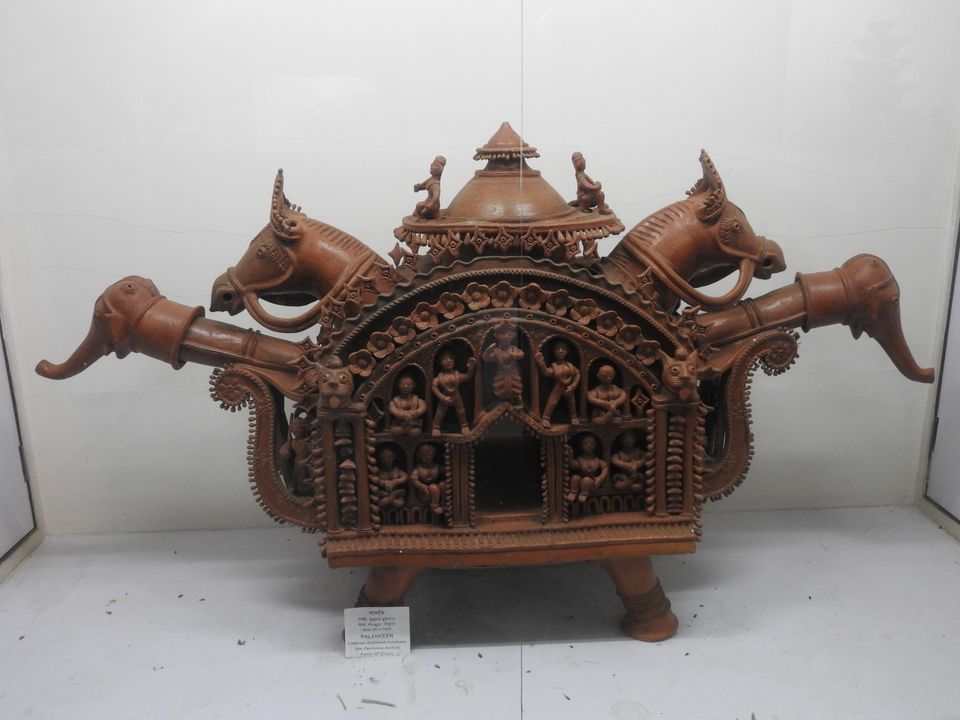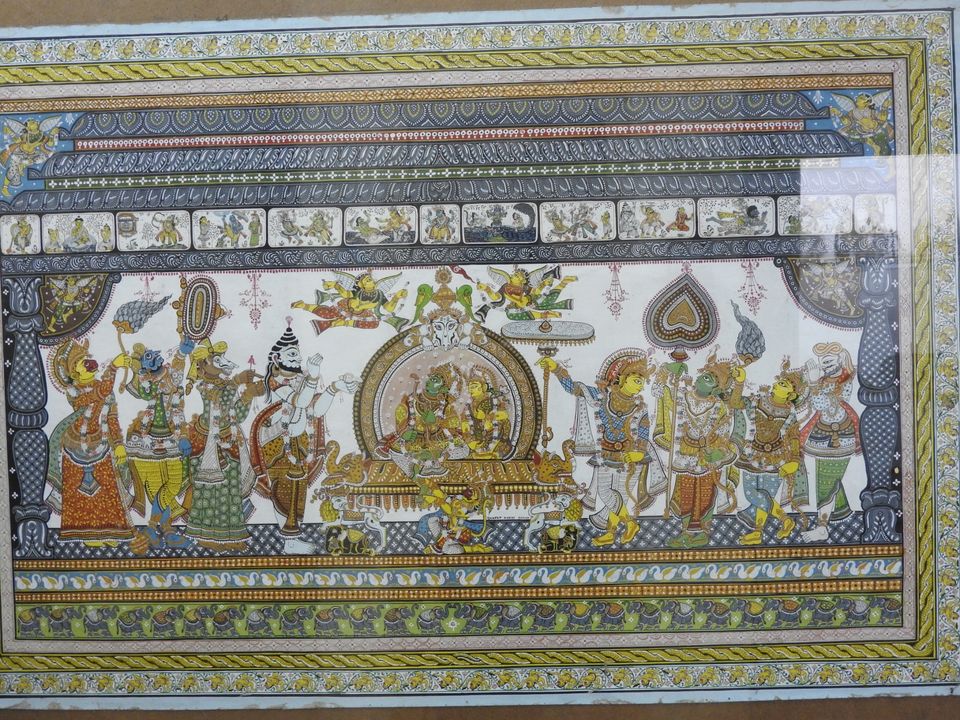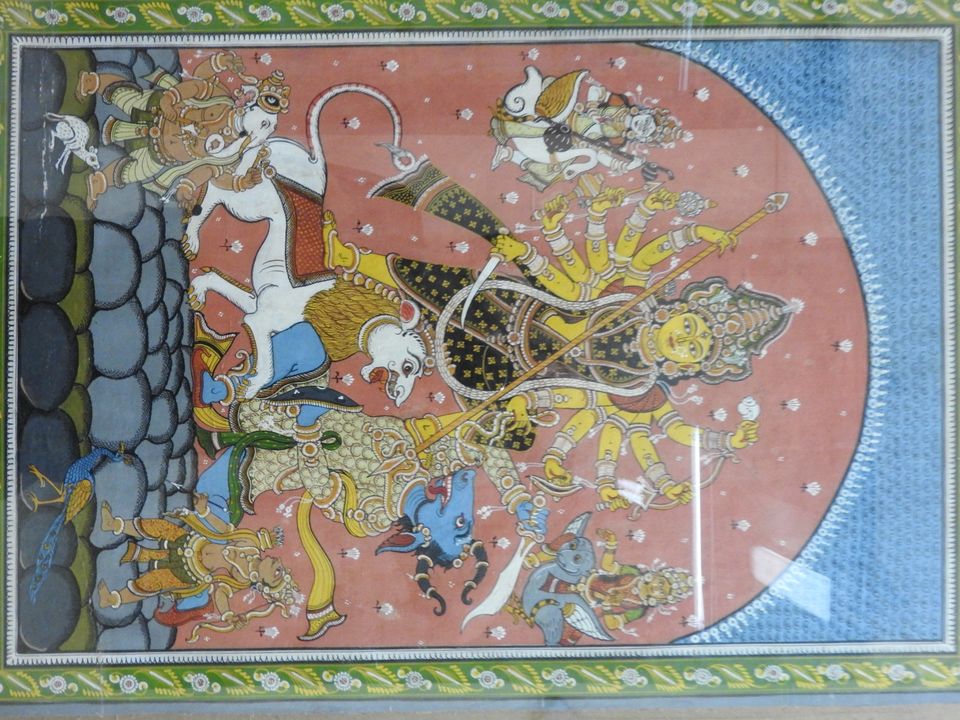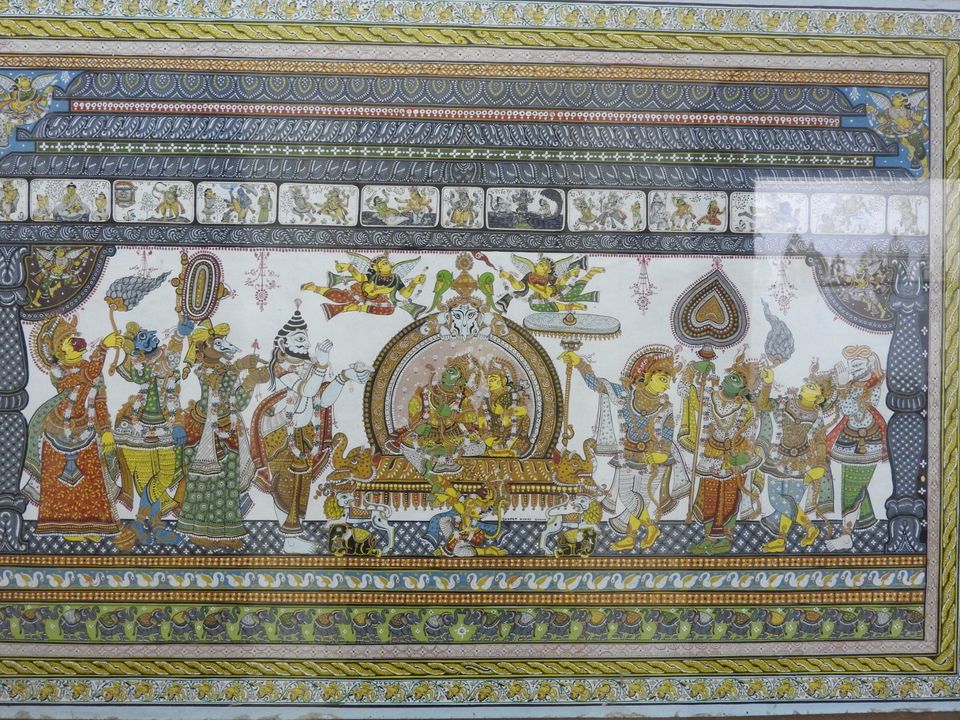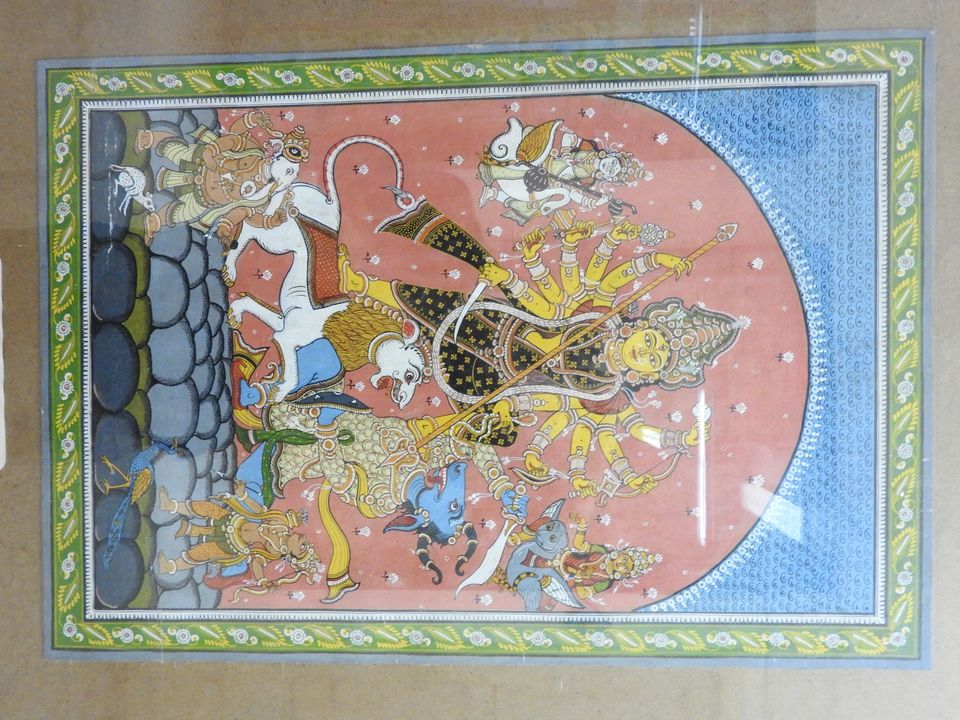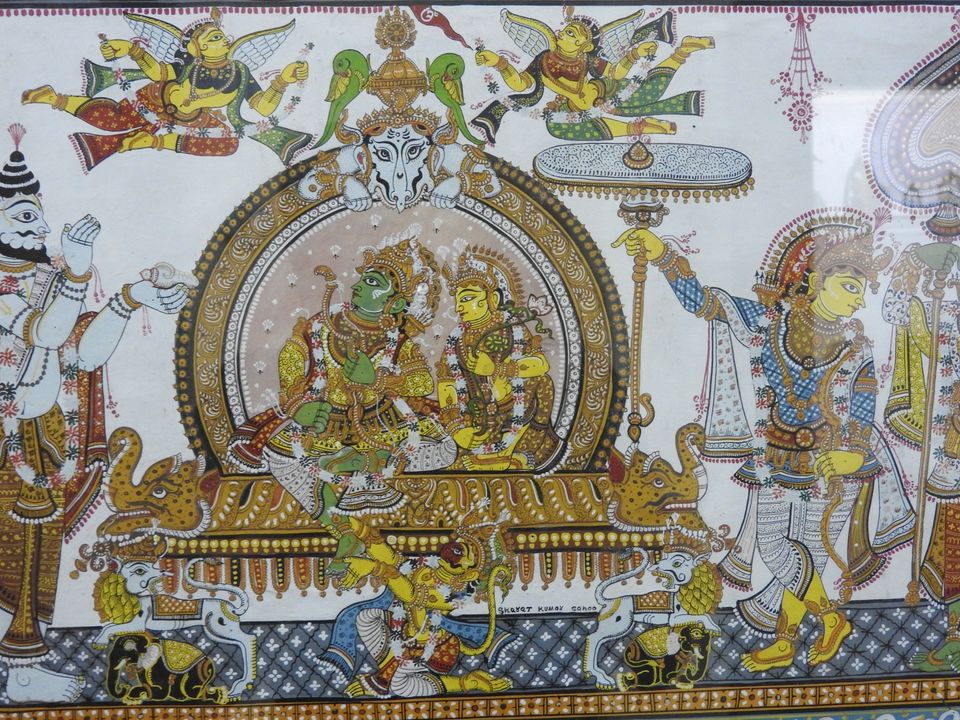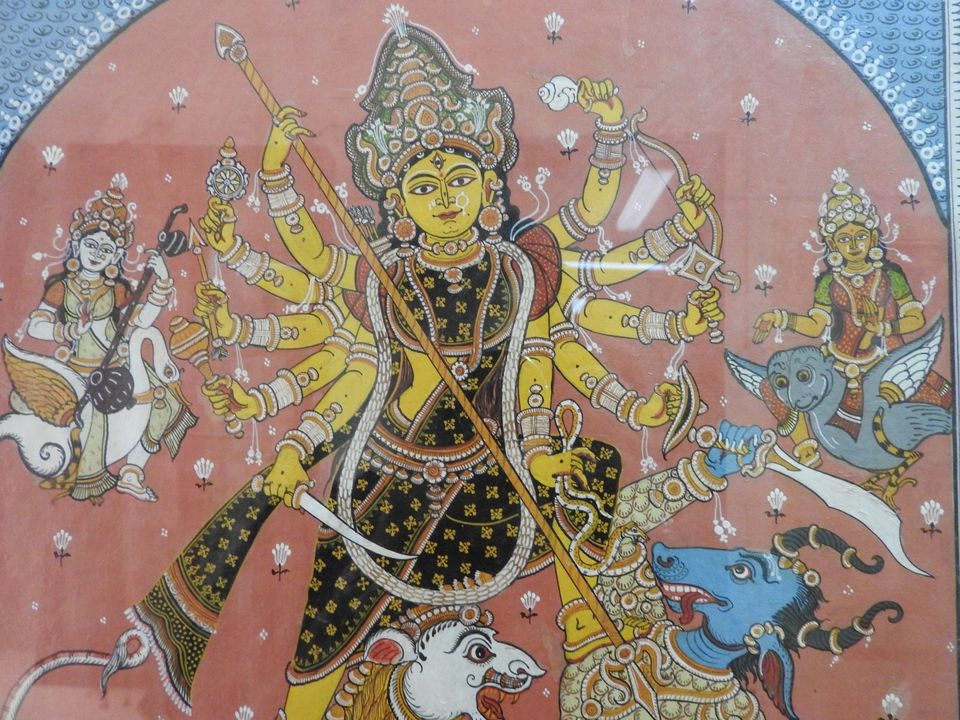 Next day we rent a local guide cum auto ricksaw driver to explore the rest of the Bishnupur Temples.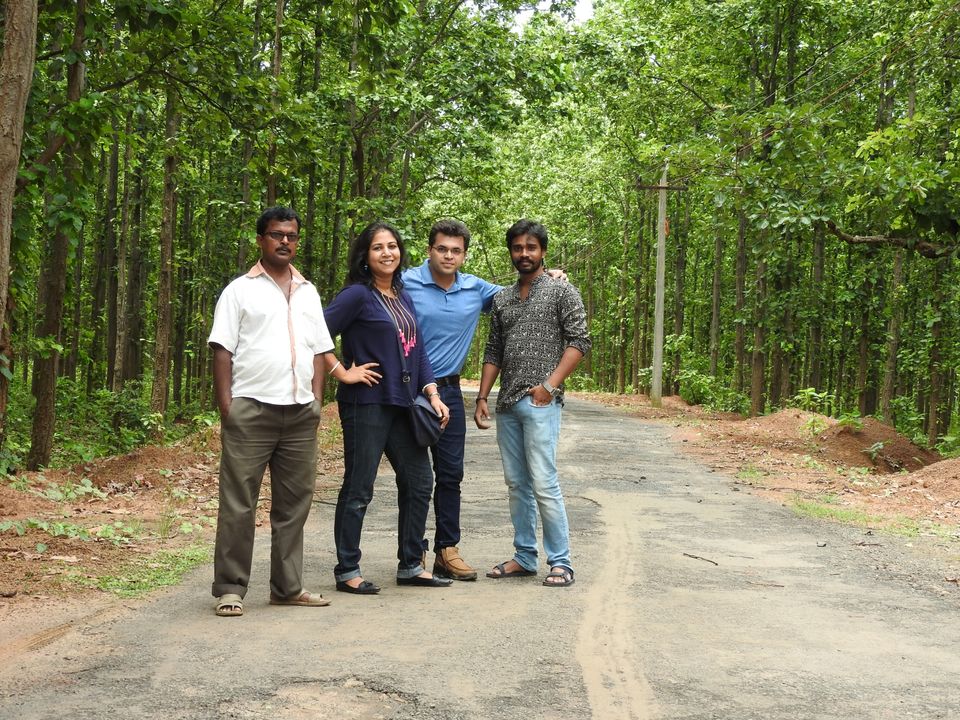 Both the Taj Mahal & Terracotta Temples stared their journey at 16th century & left Marvel of  Engineering to the world... both of them are standing on  tremendous brain storm and hard work result with their individual,different cultures and level of engineering thoughts.
Later one gets worldwide famous, may be because of its great white beauty, humongously huge engineering and of course publicity which leads to 7th wonder of the world.
Rather than the Taj... Terracotta excellence is still a lot steps behind to being focused as somehow the Burn Clay beauty holds much more patient  of Indian engineering in my point of view 🙂🙂 . By visiting yourself and look on its finest engineering on 16 century where there was no such tool or machines were present, only things those people had was faith,great hand work and of course lots of lots of patience. These Temples were started their journey 50 years before of Taj Mahel.
Early morning we started with the biggest one in bishnupur, Rasmancha Temple.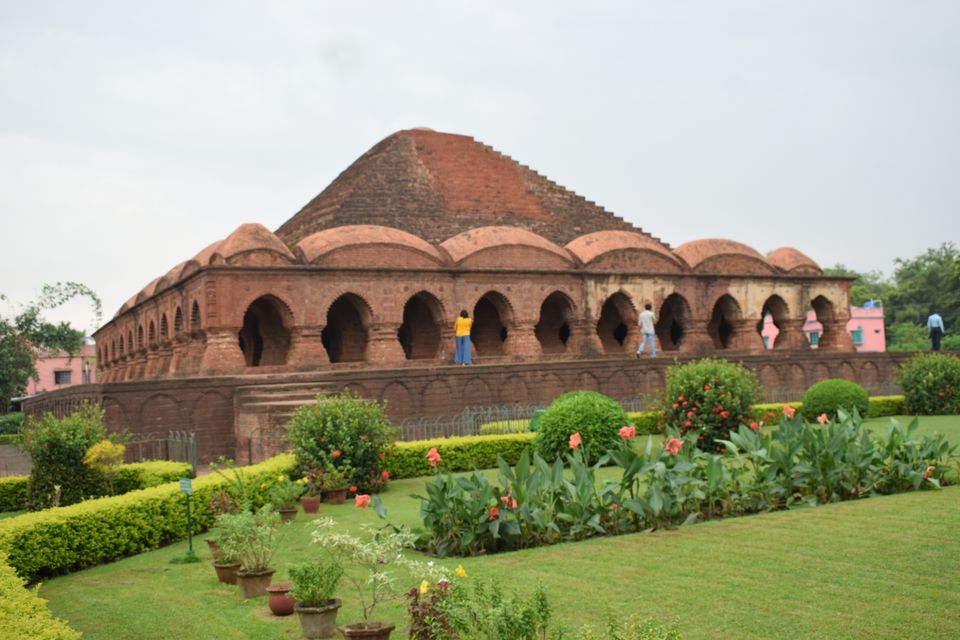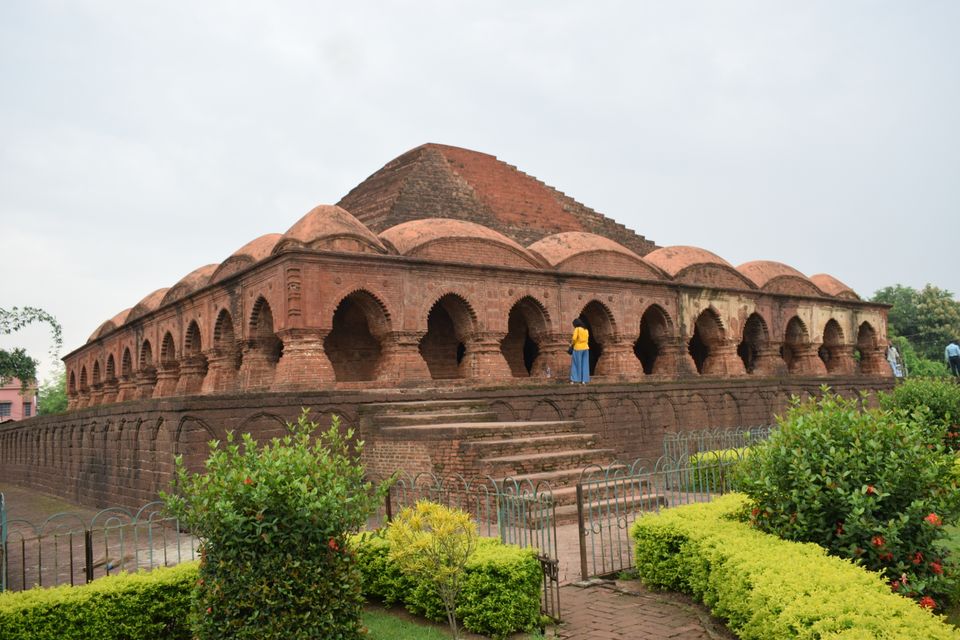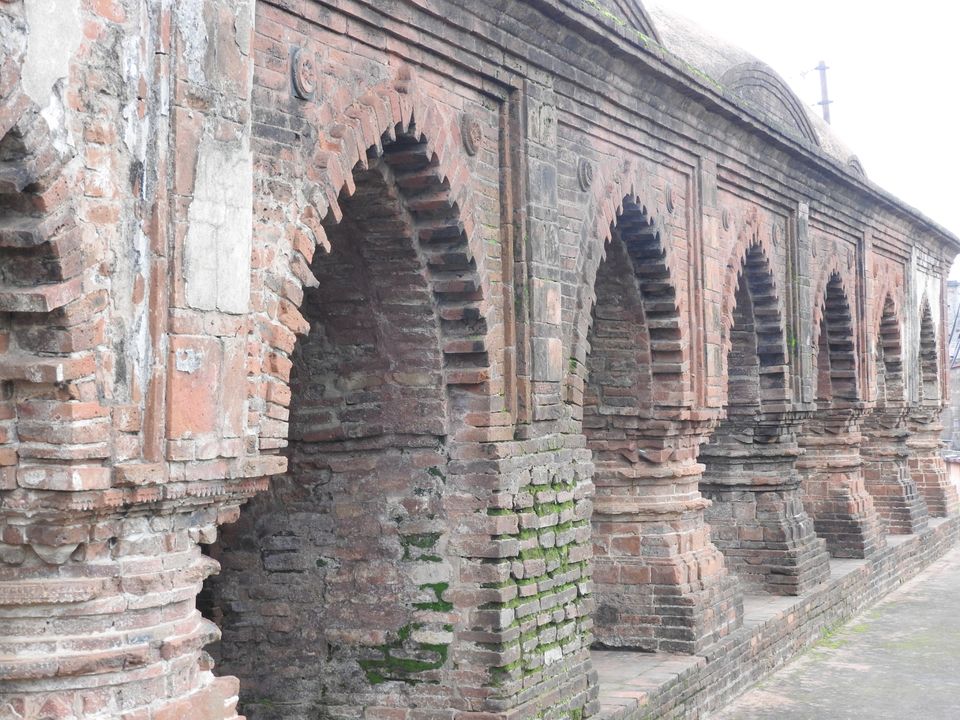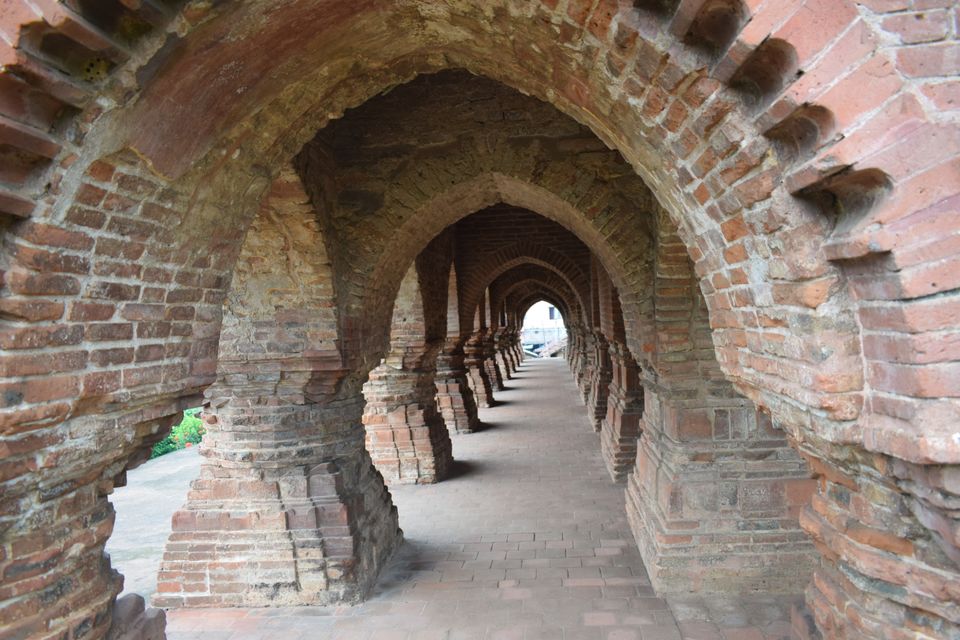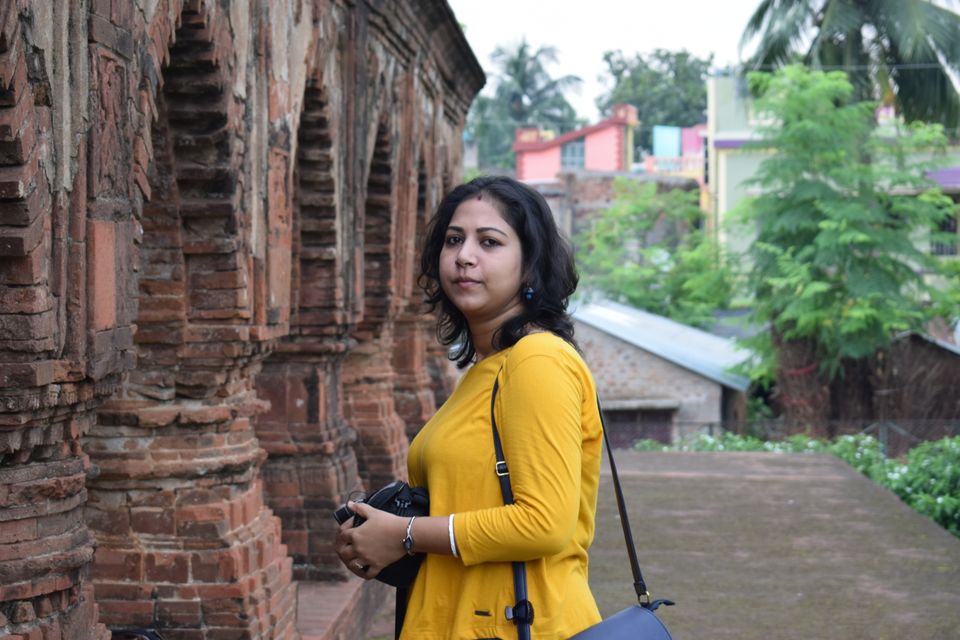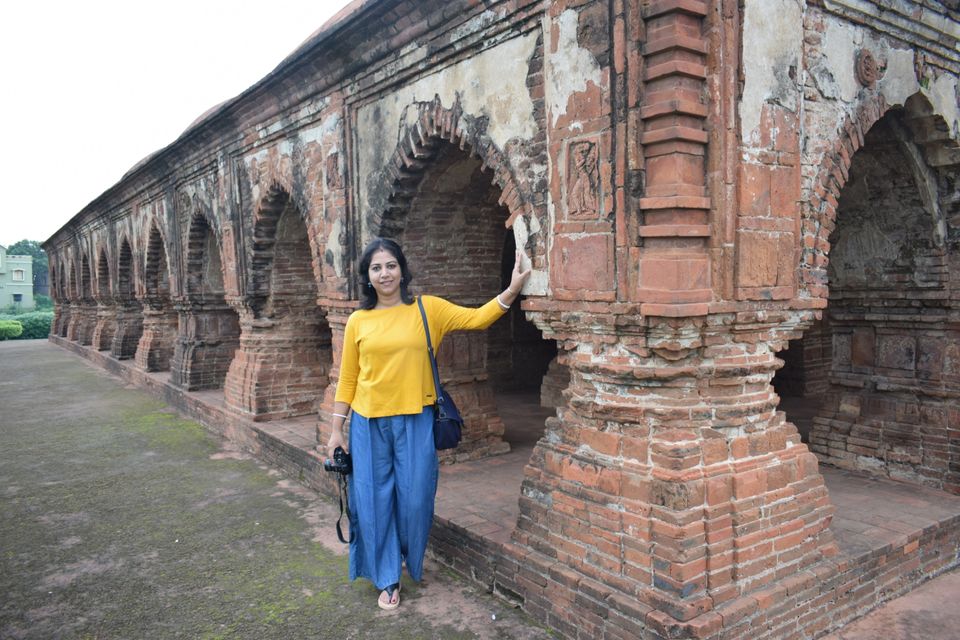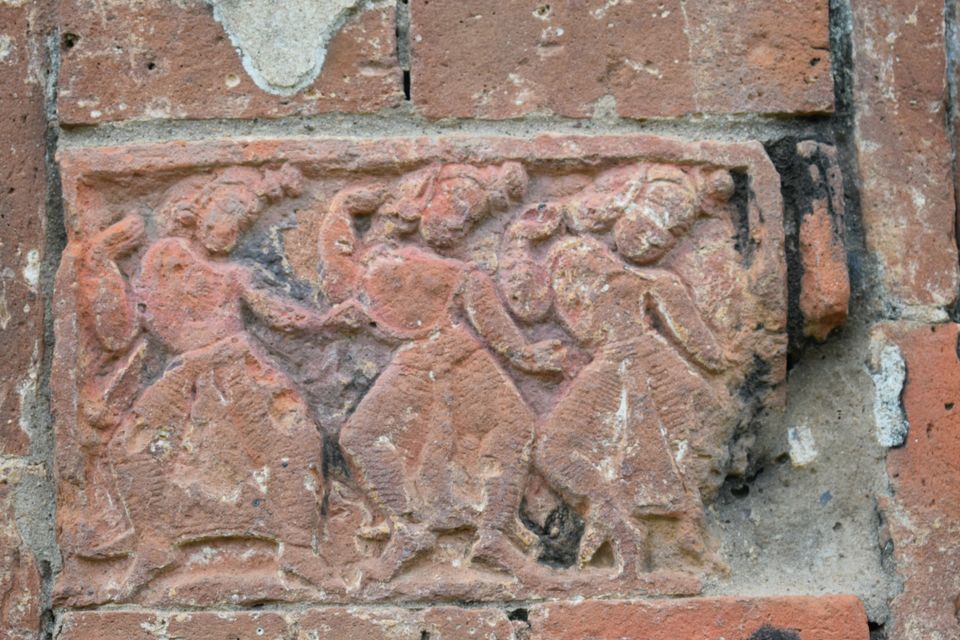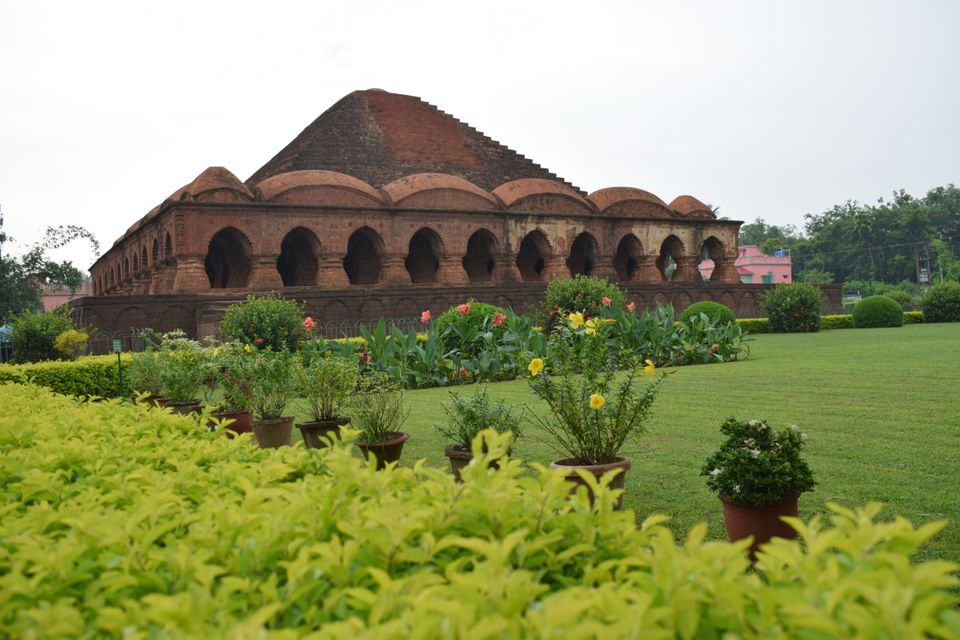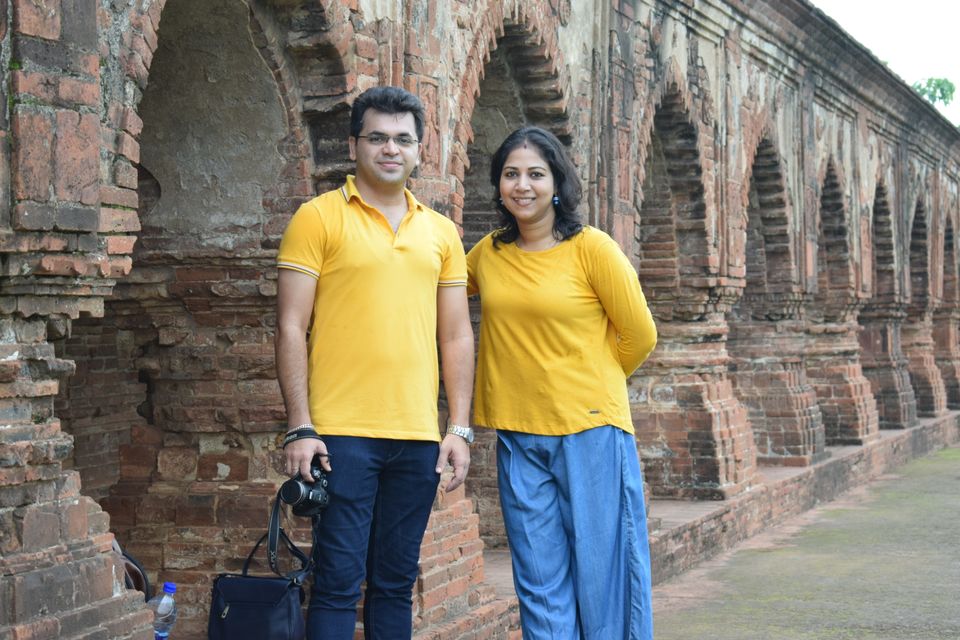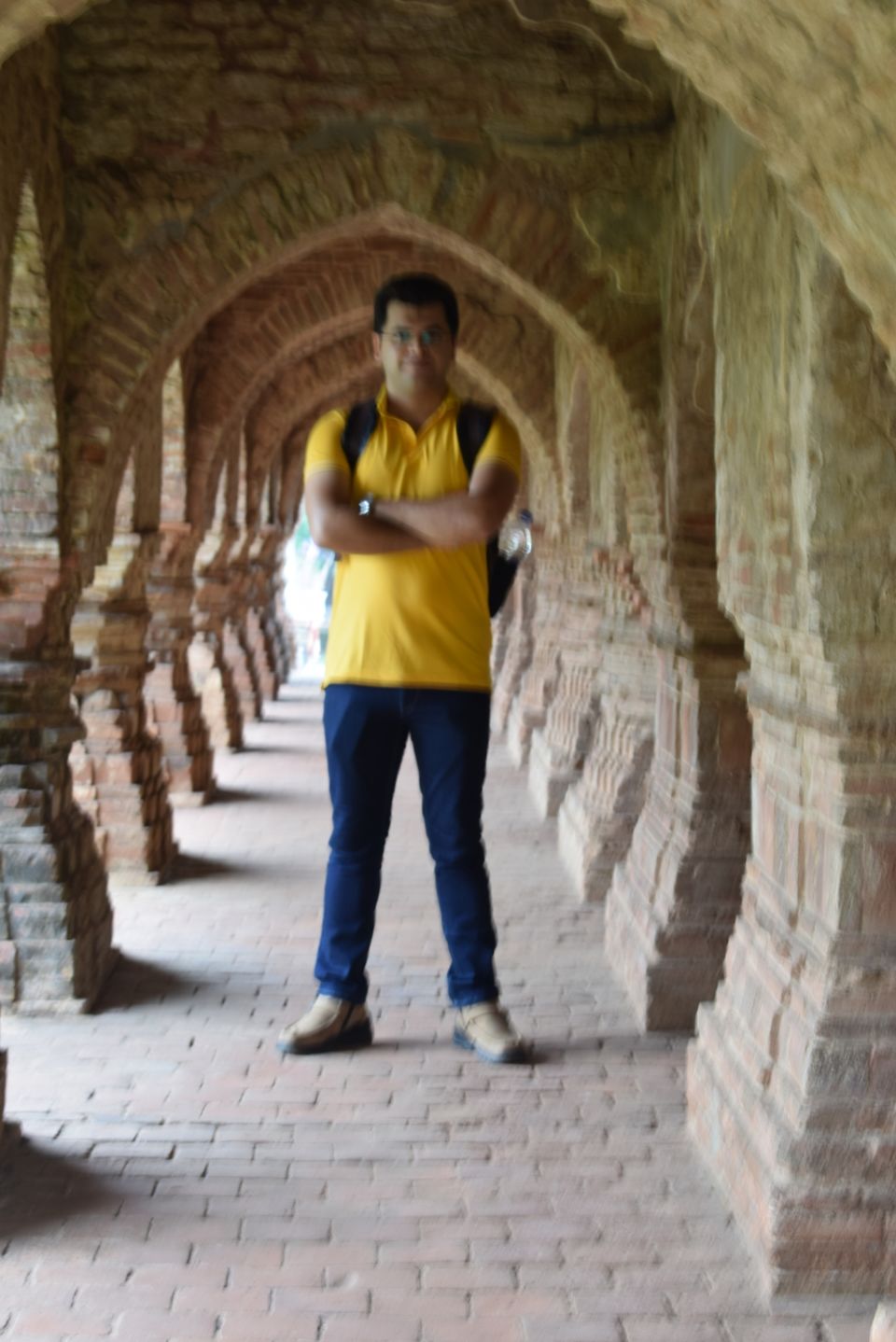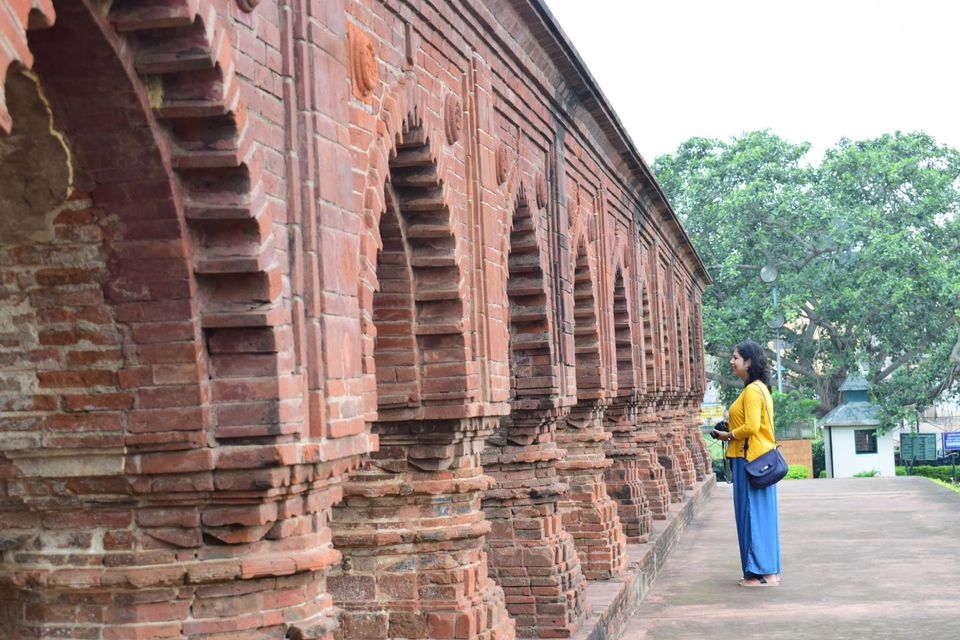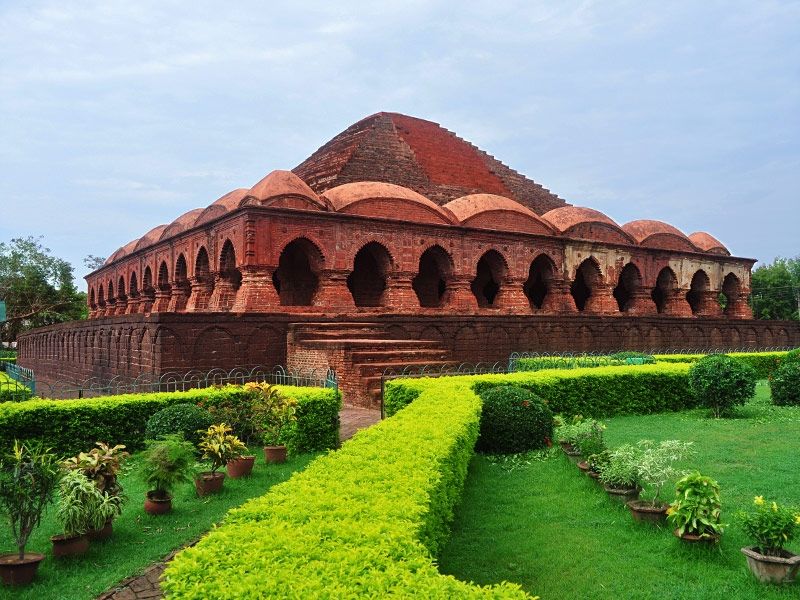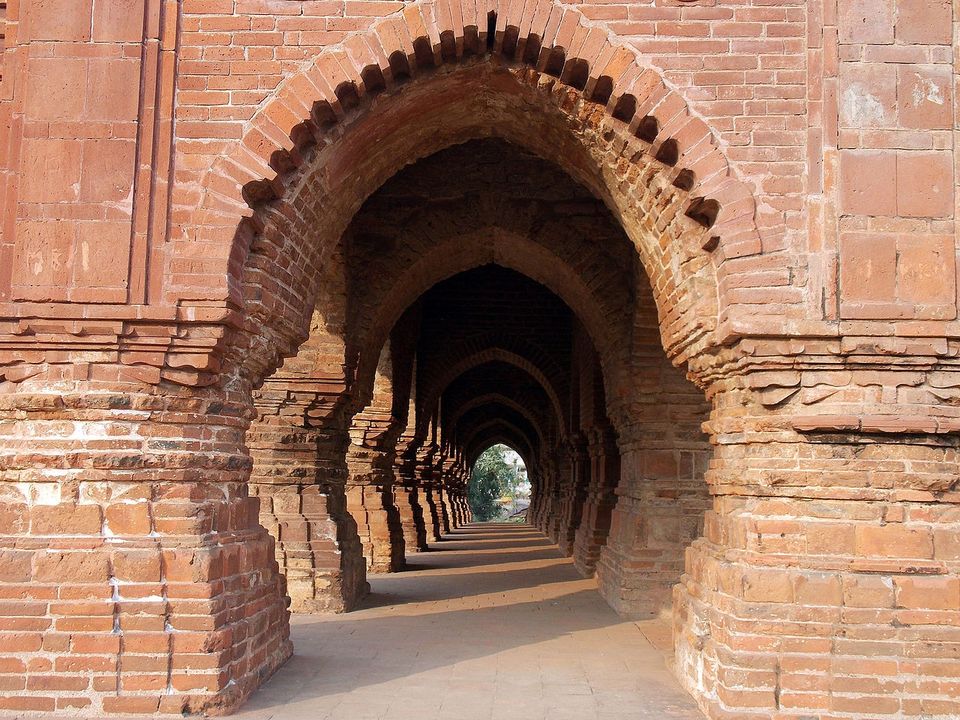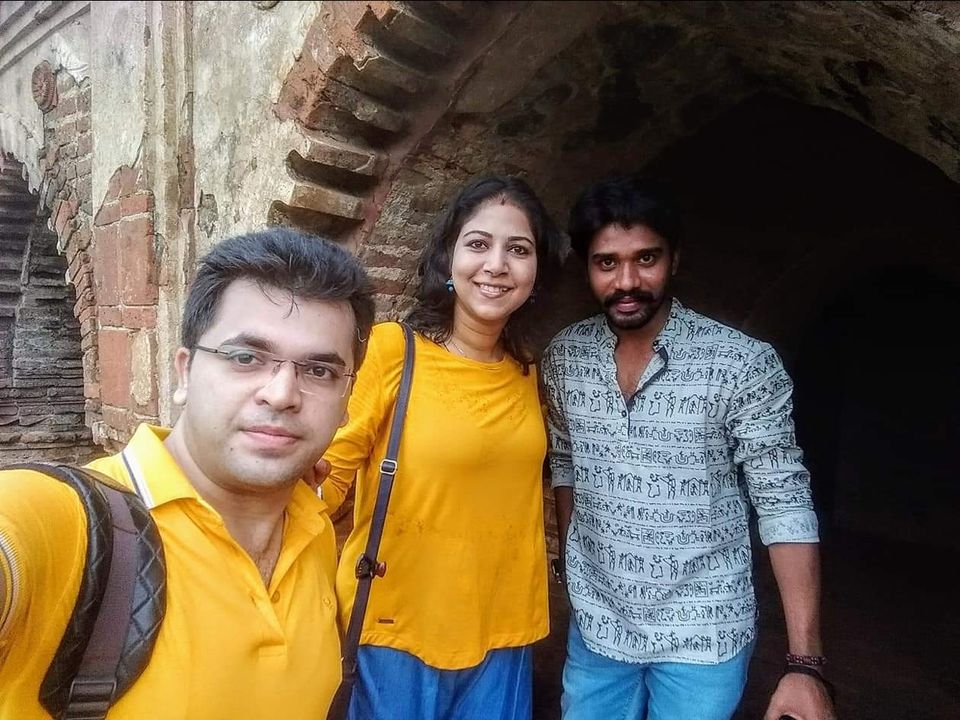 It was commissioned by Mallabhum king Hambir Malla Dev (Bir Hambir) in 1600 CE.Length and breadth of this temple is 24.5 meter and the height is 12.5 meter. The base or altar of the temple is made of laterite stone and upper part is made with bricks. Upper structure looks like a pyramid. Middle part resembles Bengali huts and the arches of the lower part resembles Islamic architecture. During the Vaishnava Ras festival, all the Radha Krishna idols of Bishnupur town used to be brought here to be worshipped by the citizens.The annual festival was held till 1932.
After that one by one we visited rest of the Temples, such as Madan Mohan Mandir, Jor Banglo Temple, Kalachand Temple, Shyamrai Temple, Radhashyam Temple, Nandalal Temple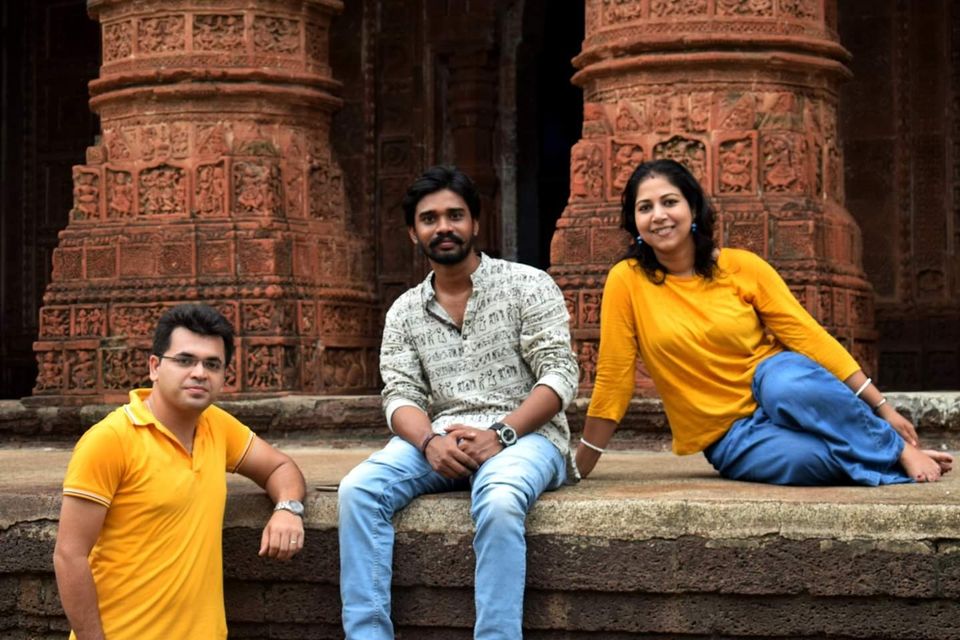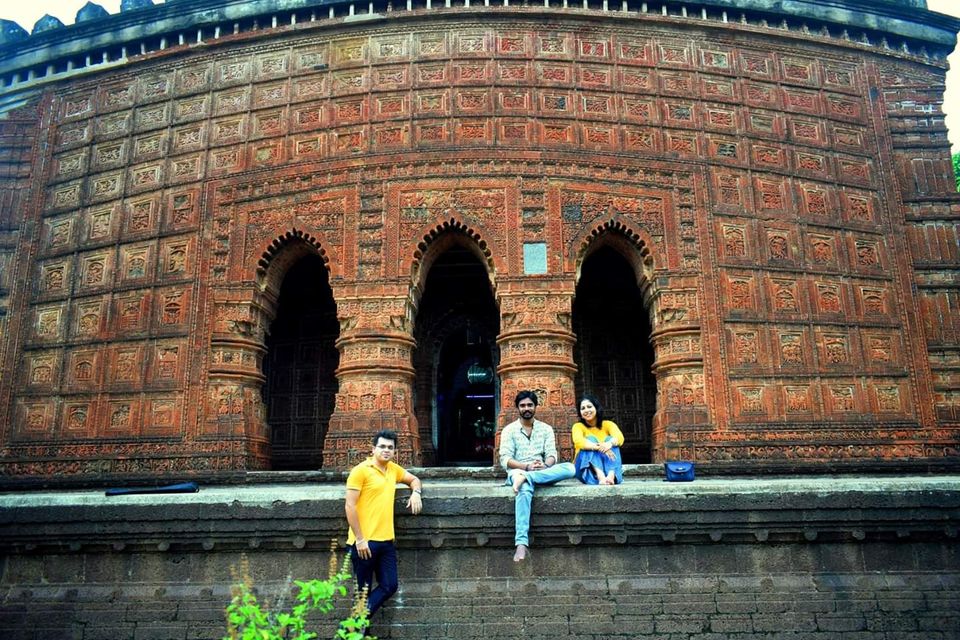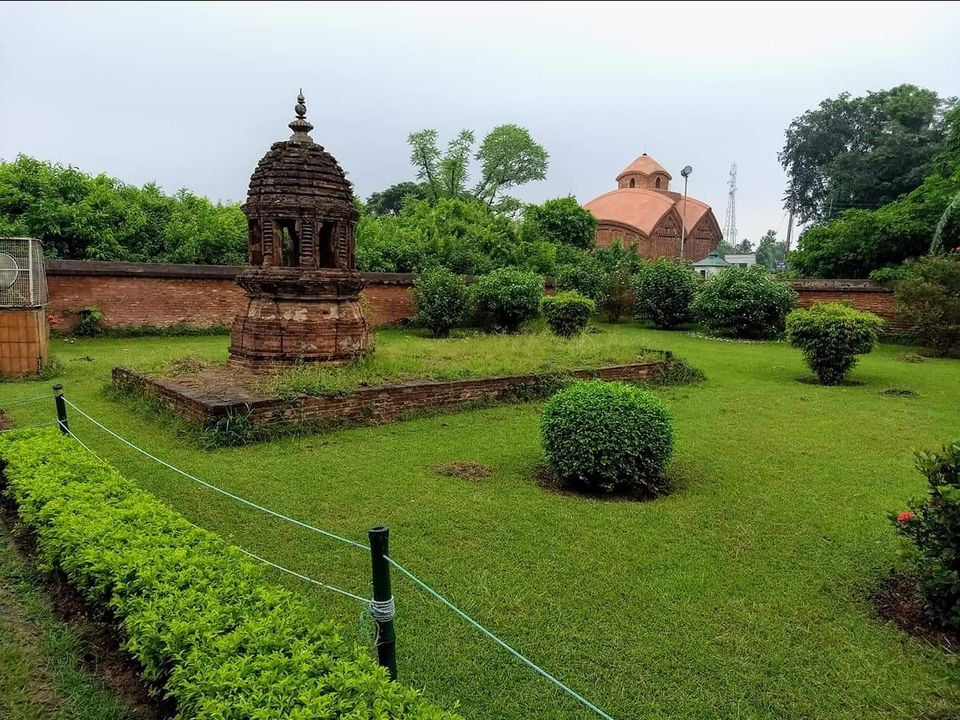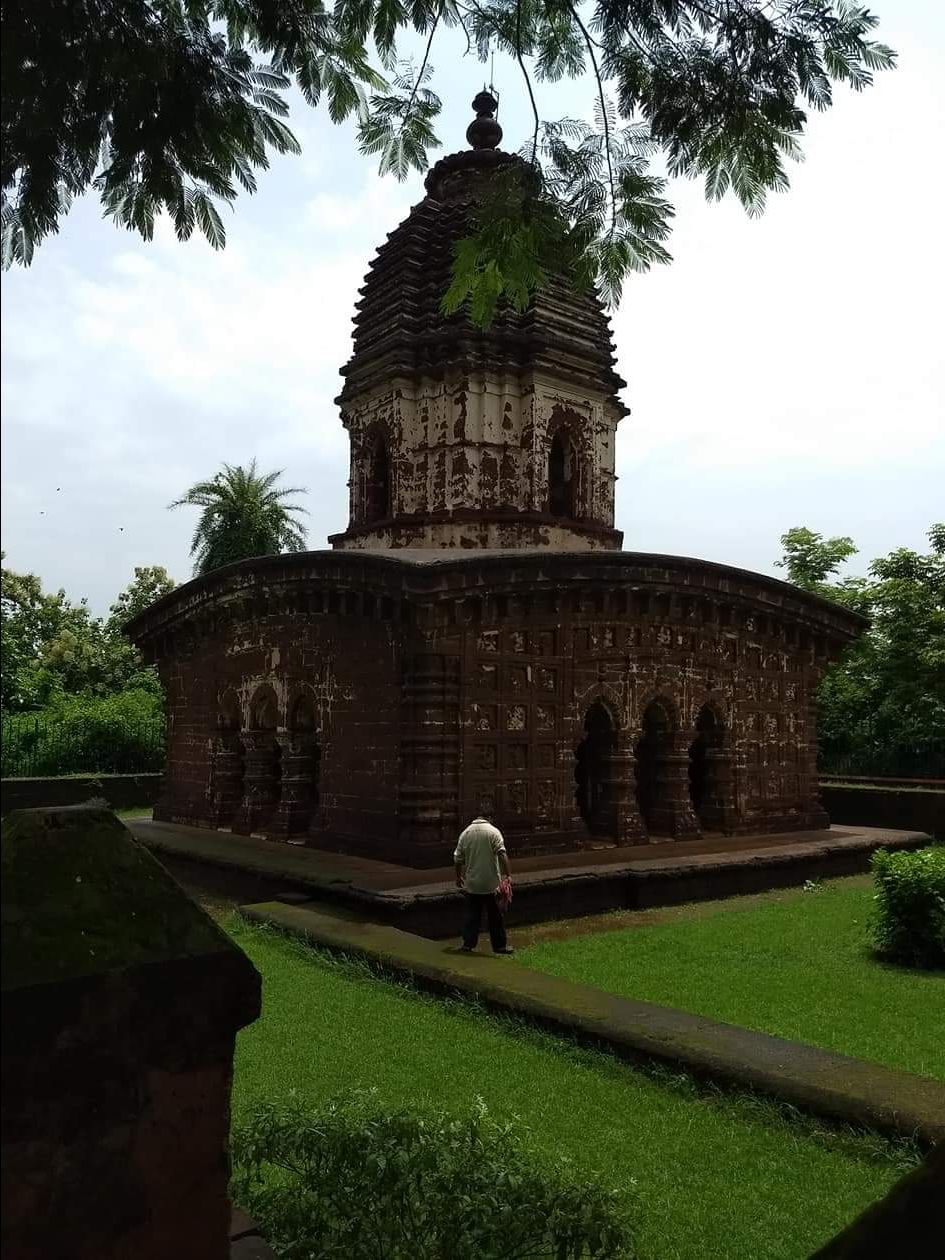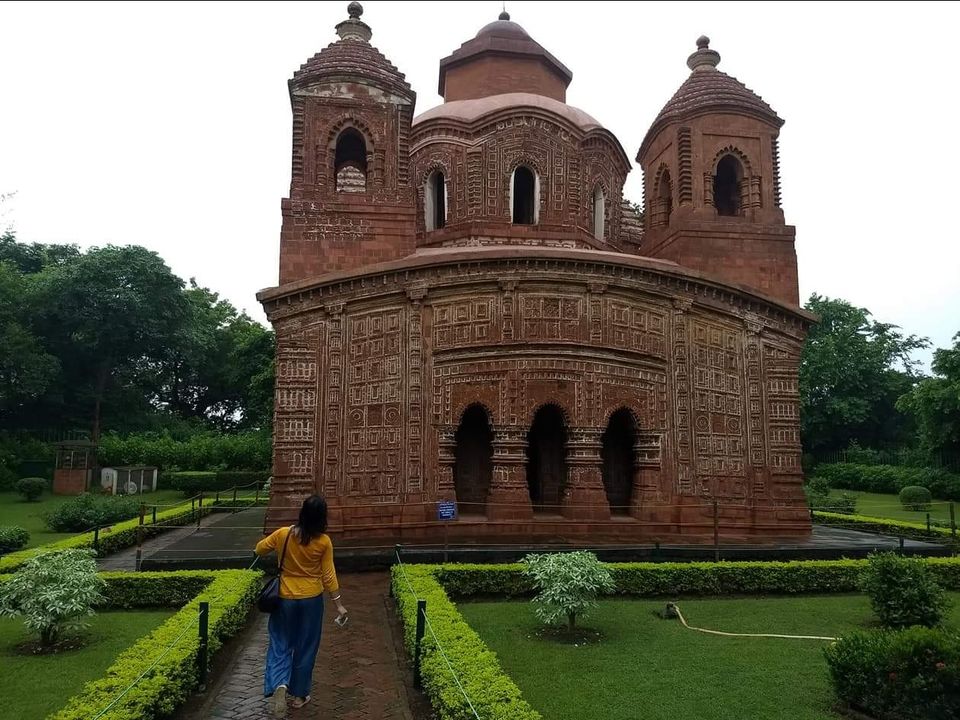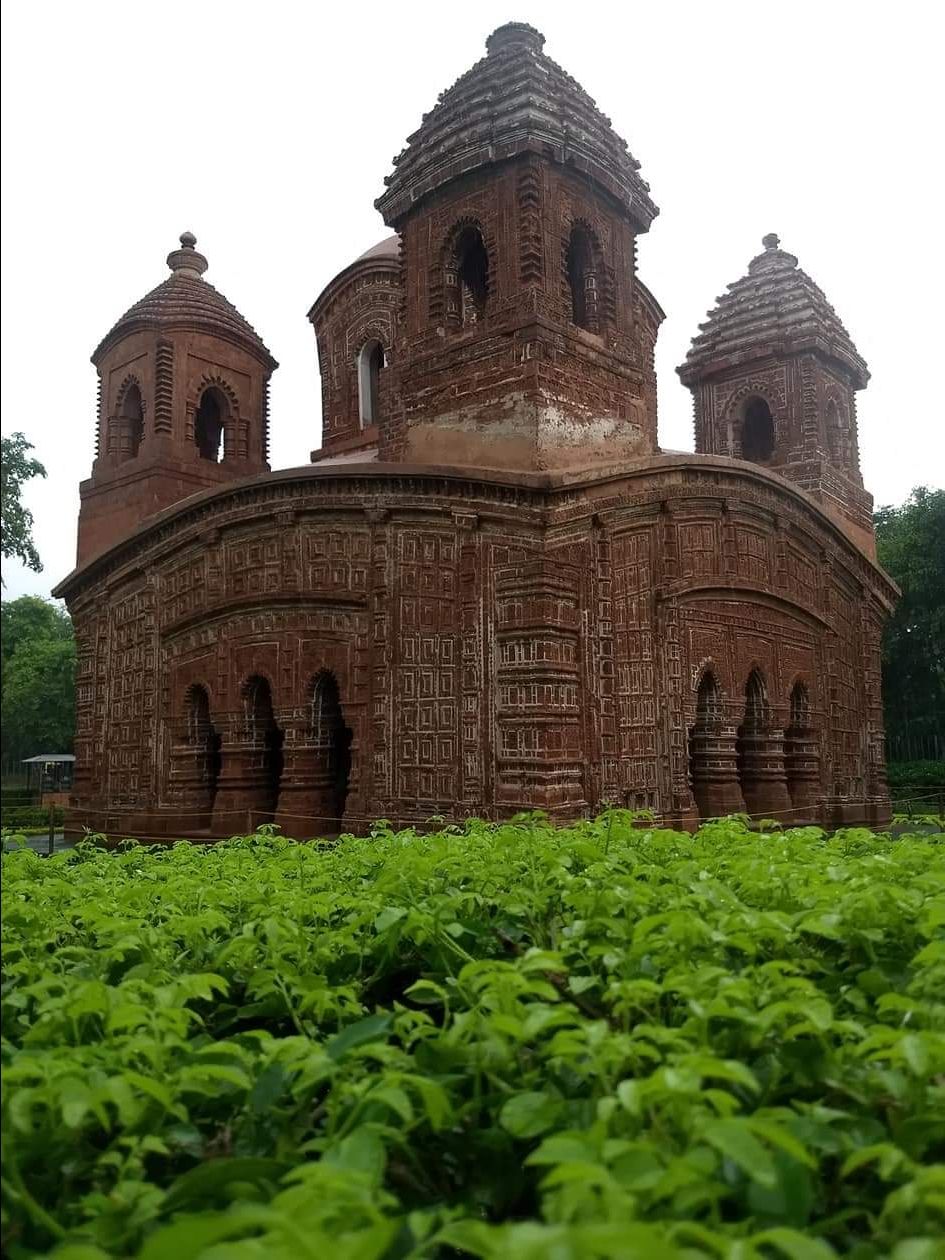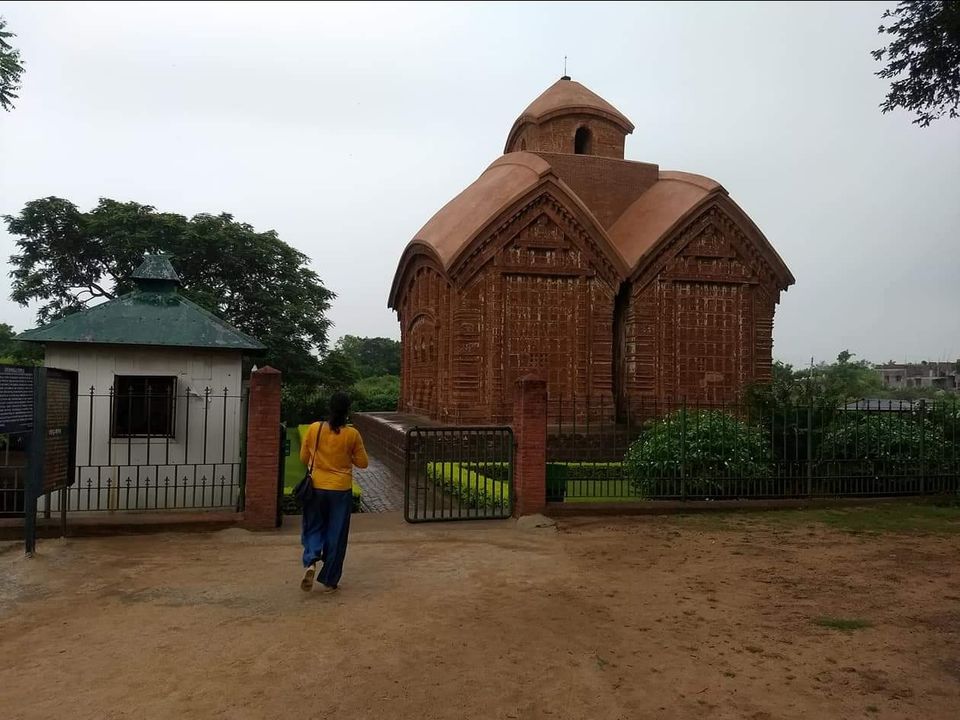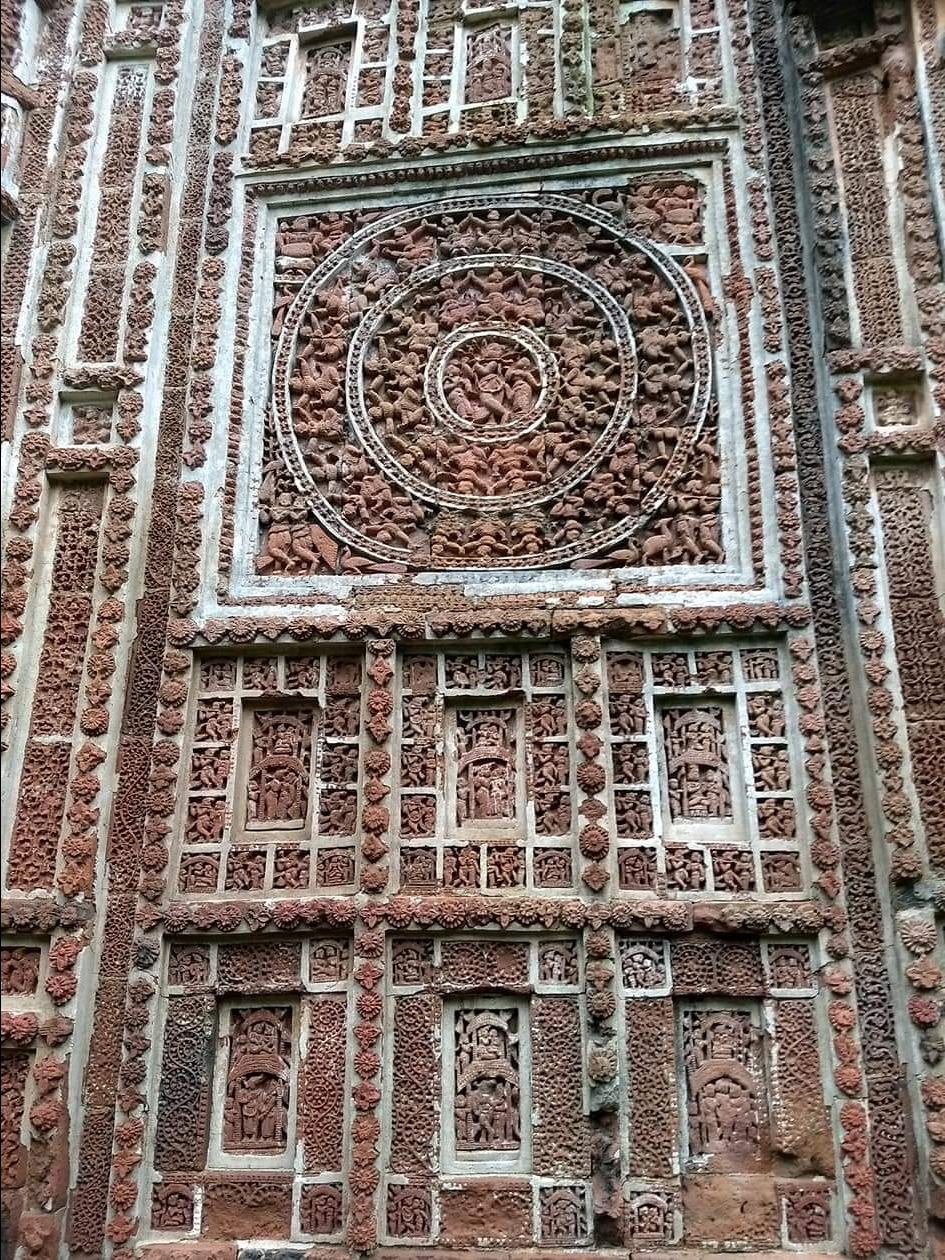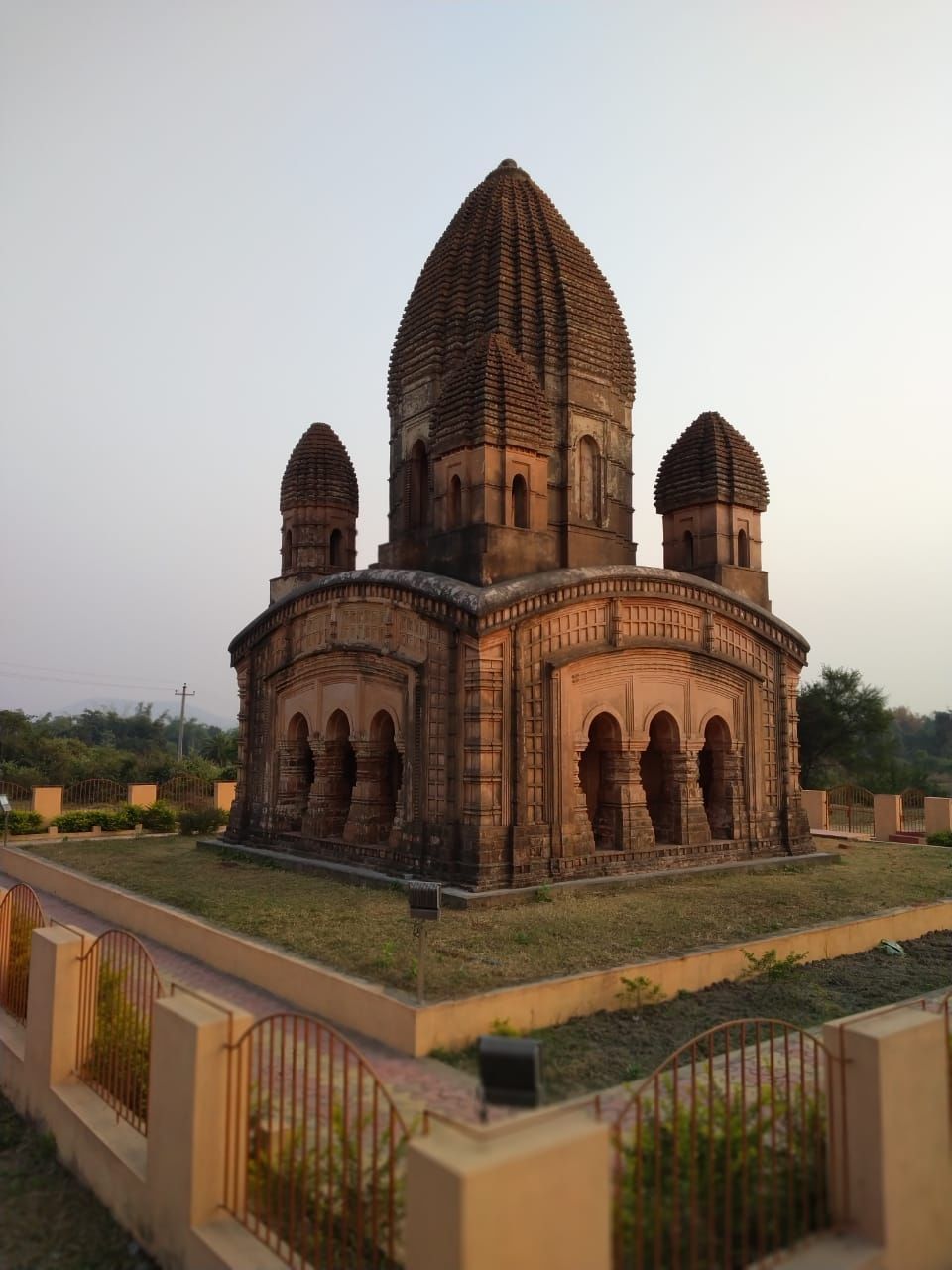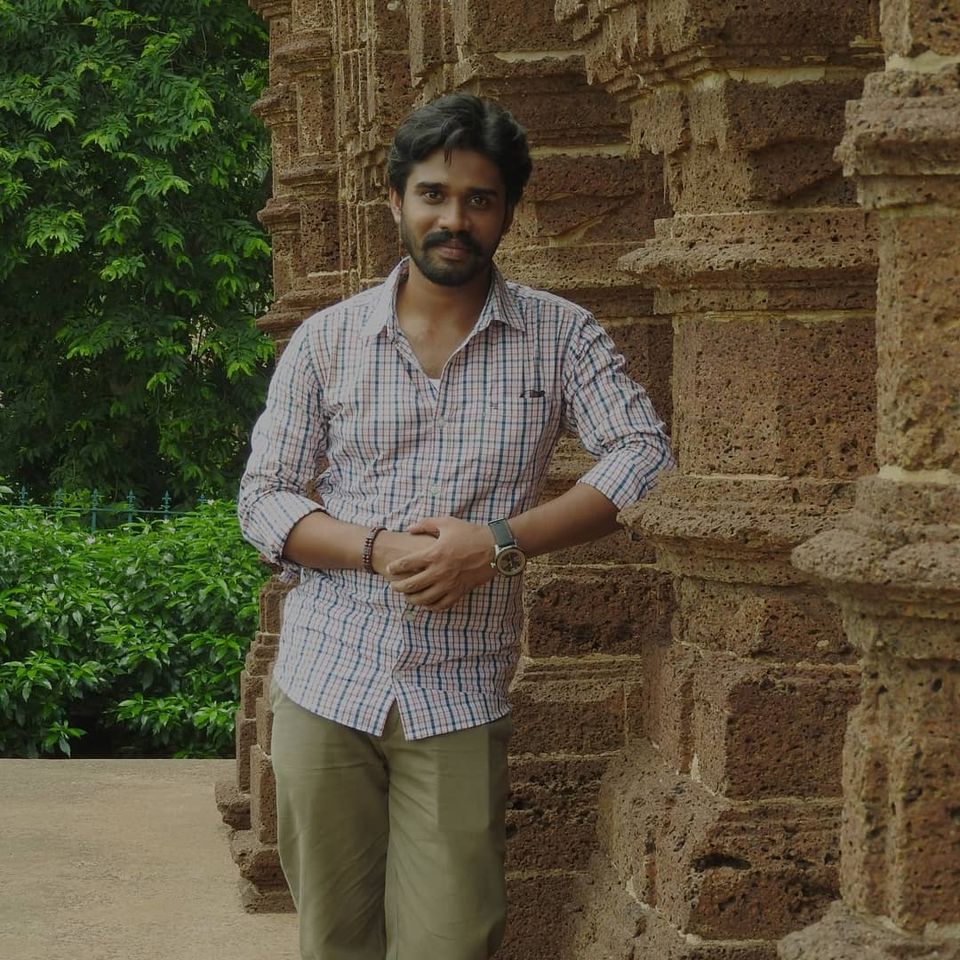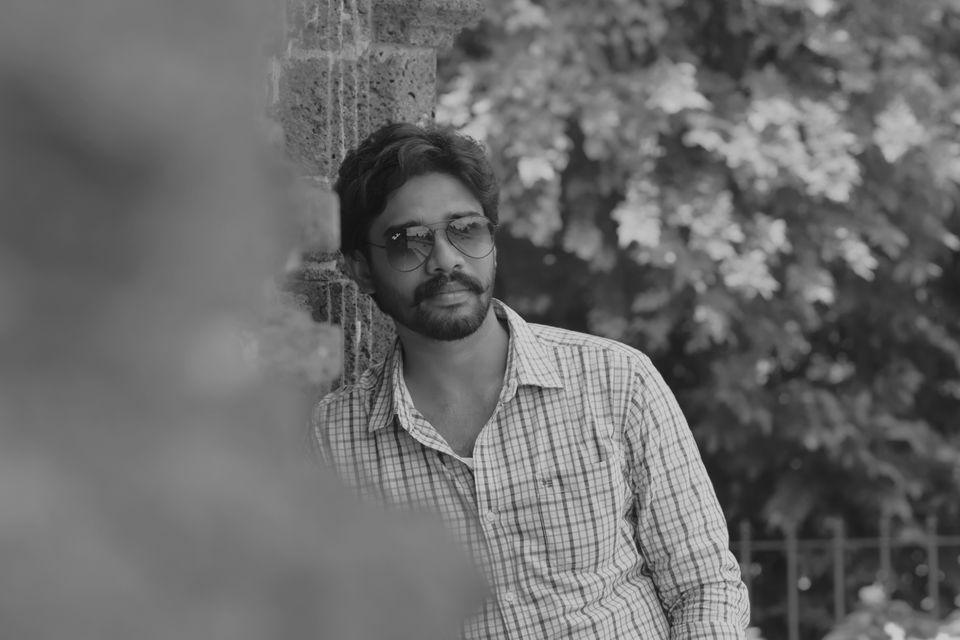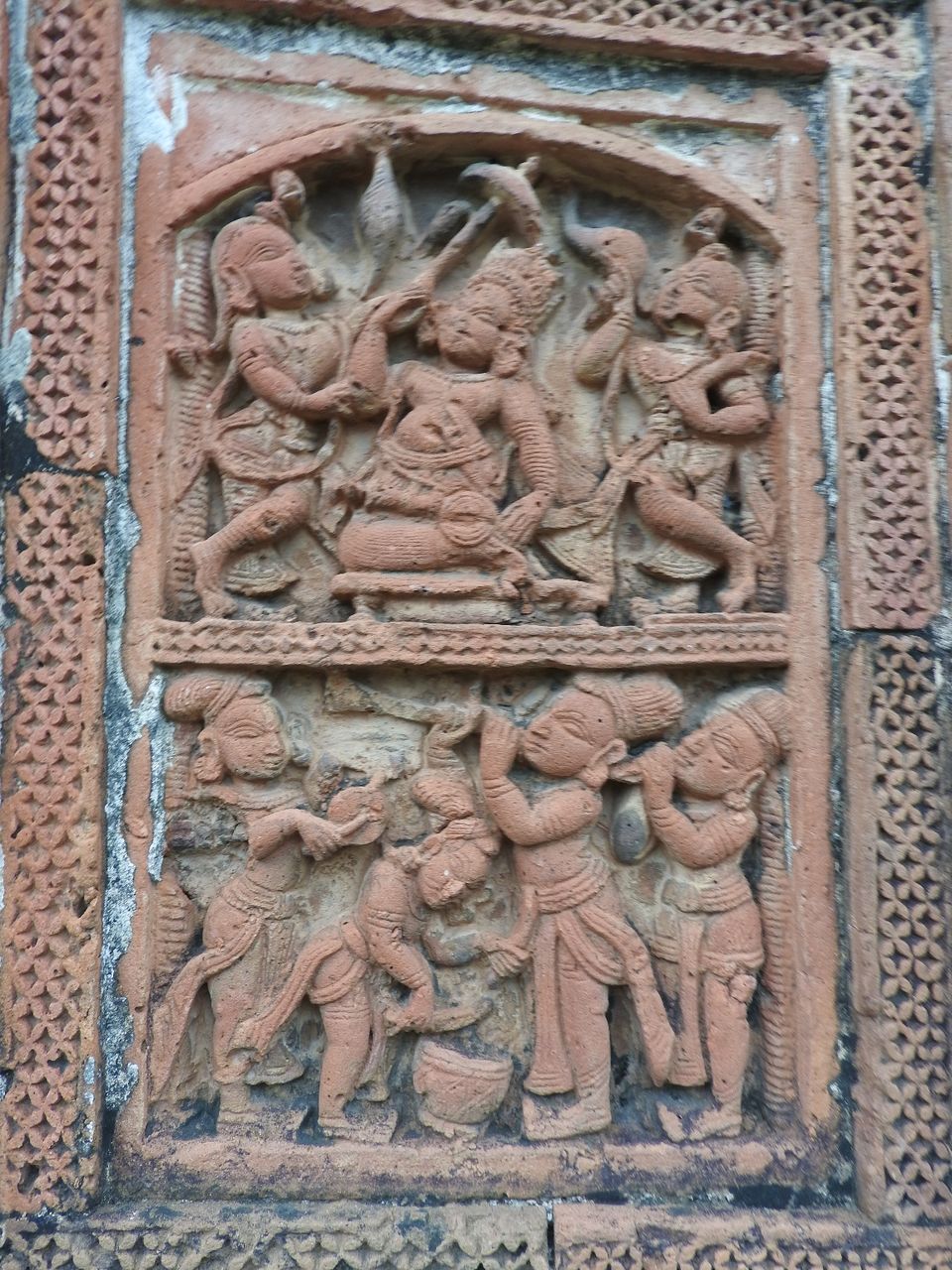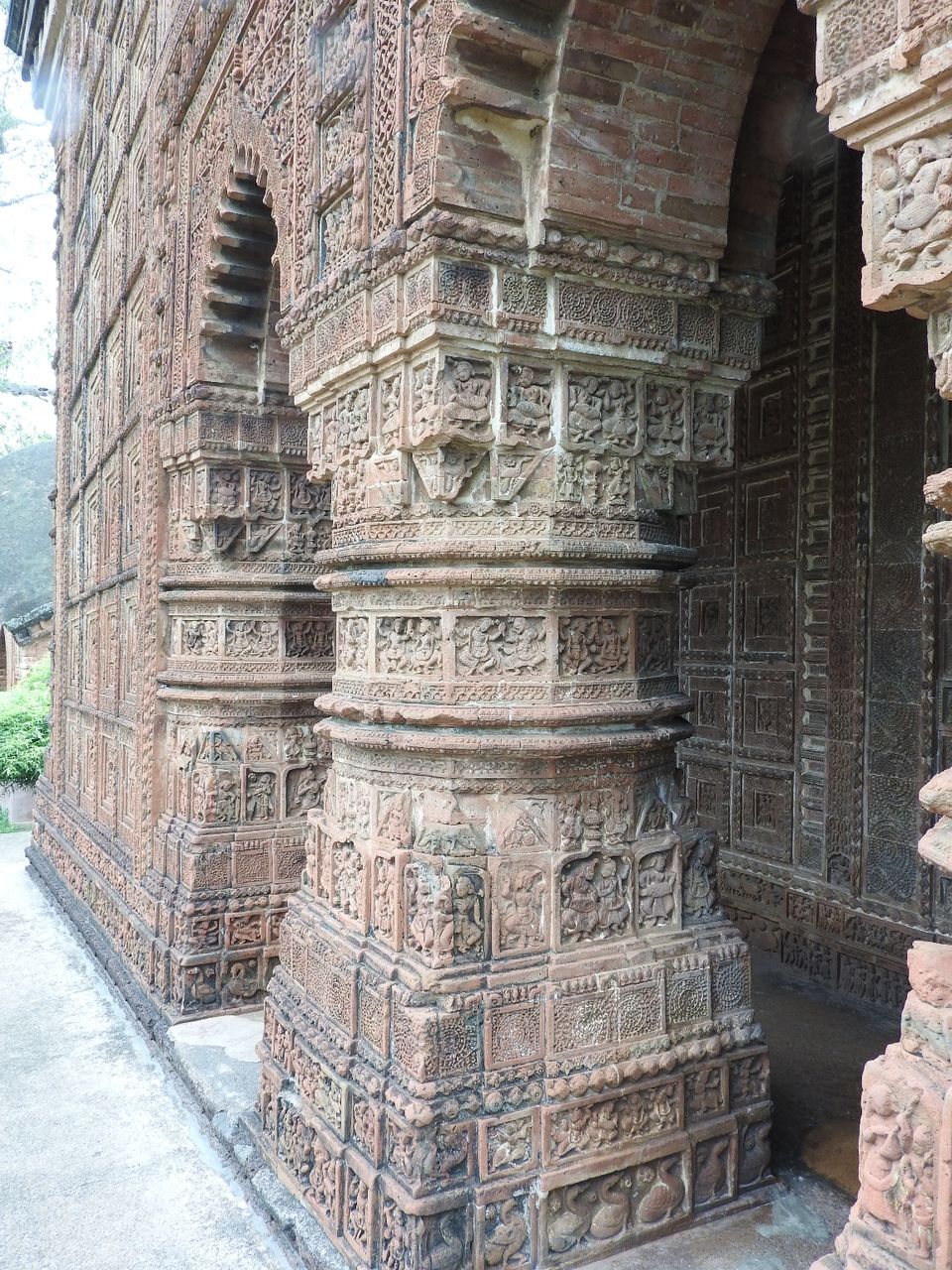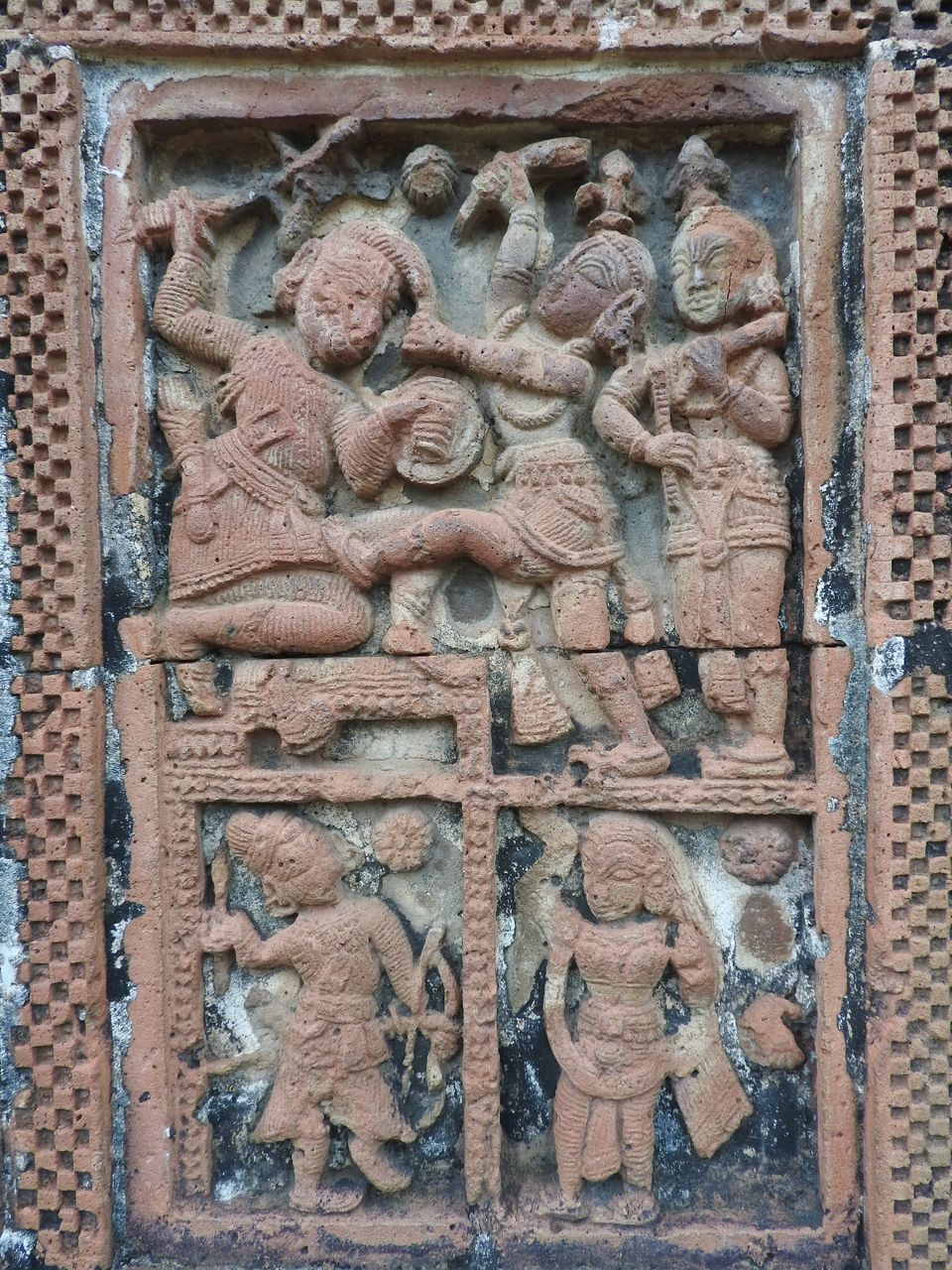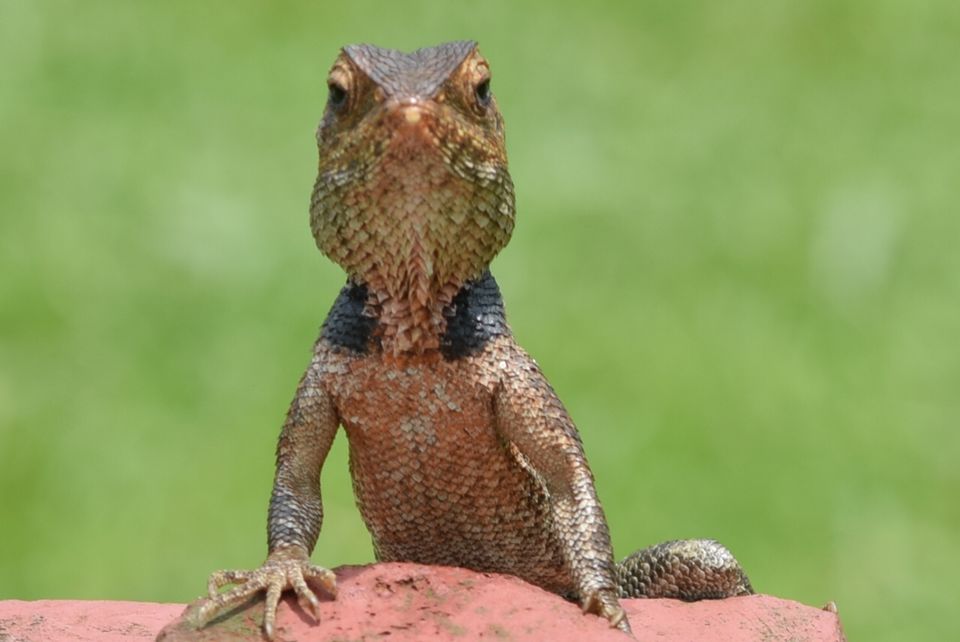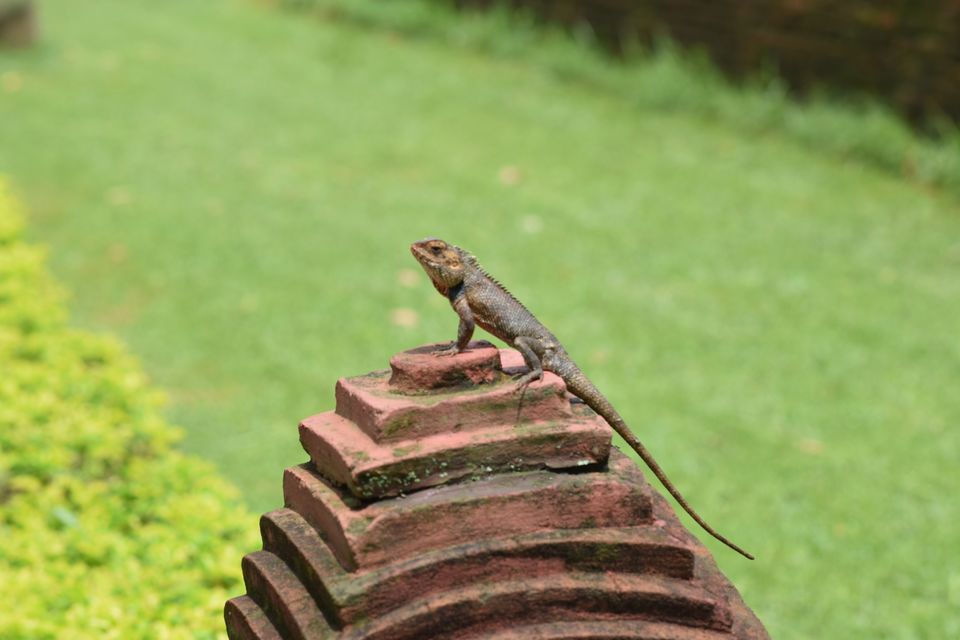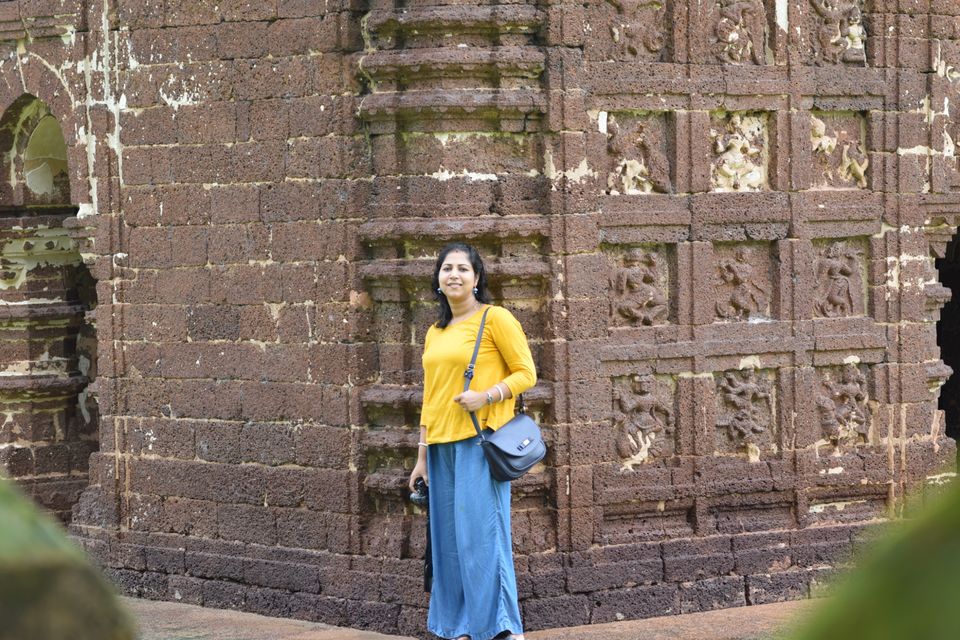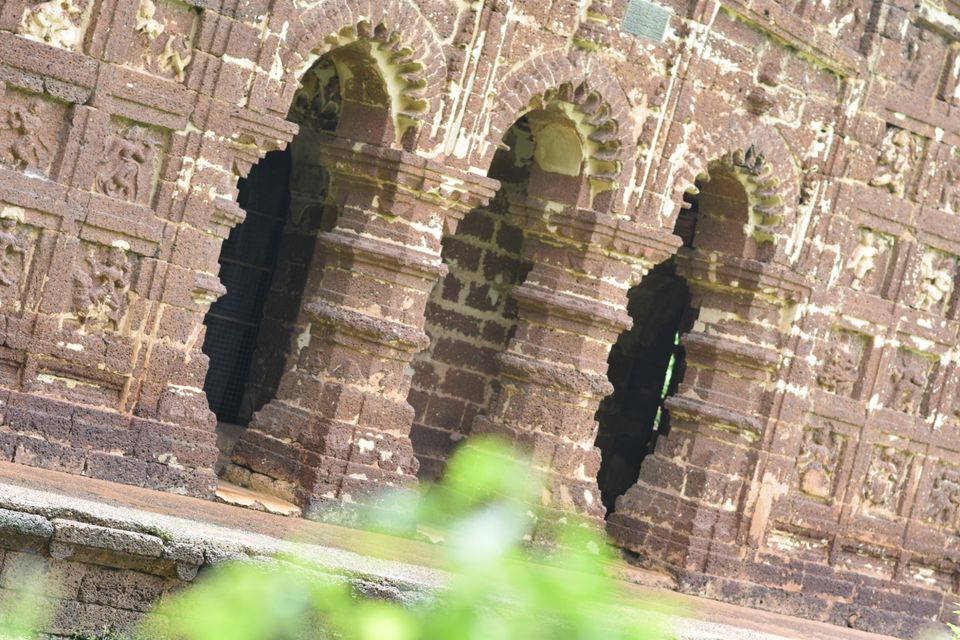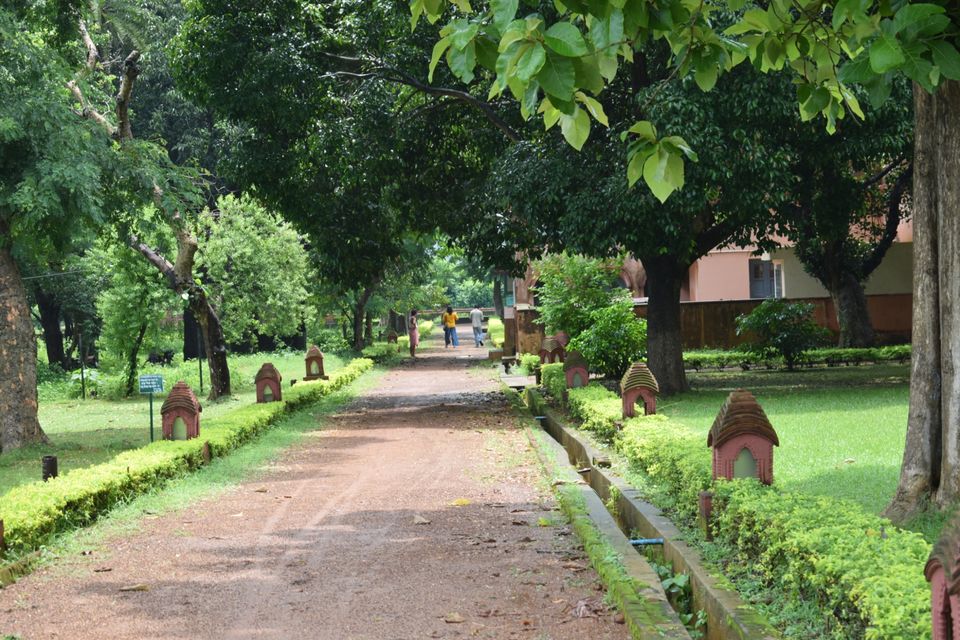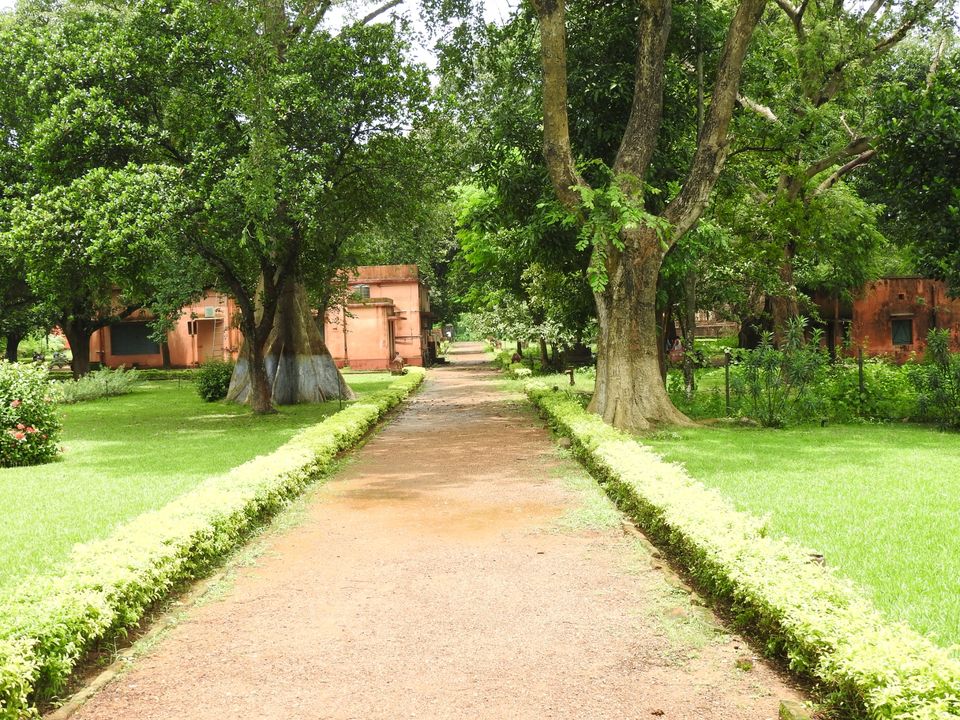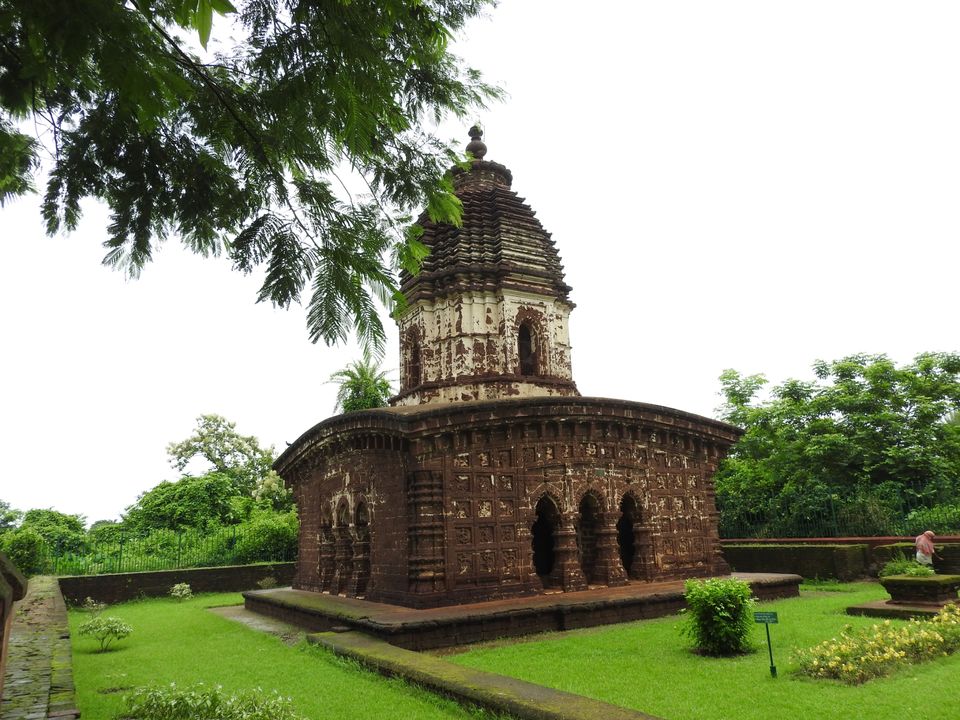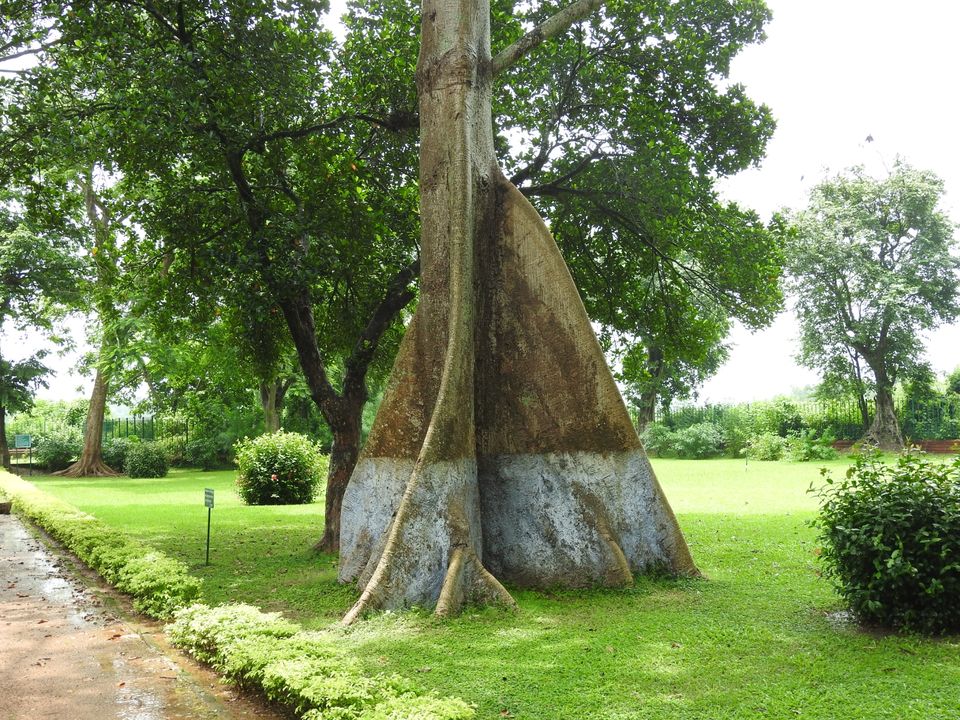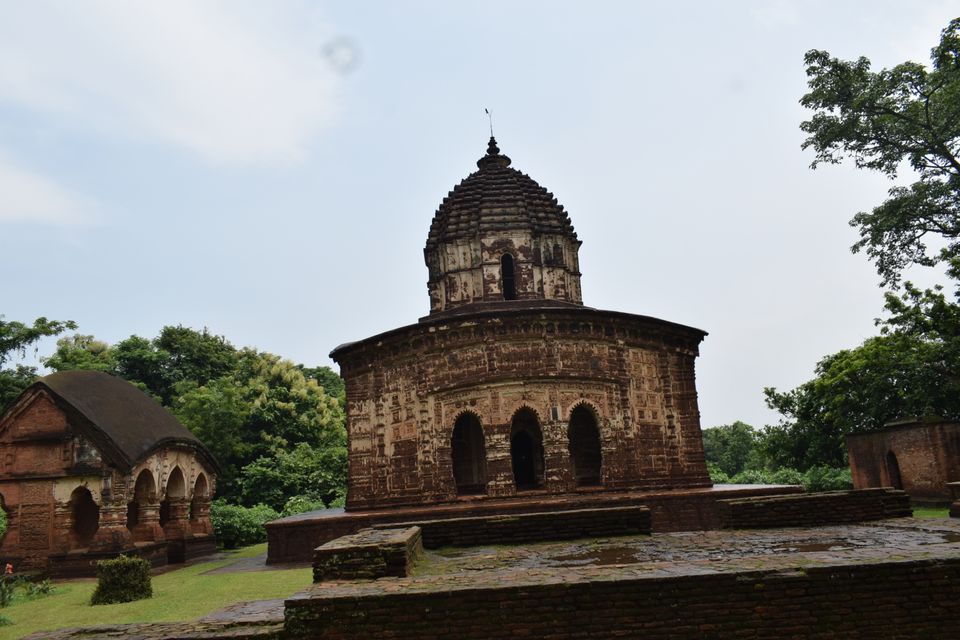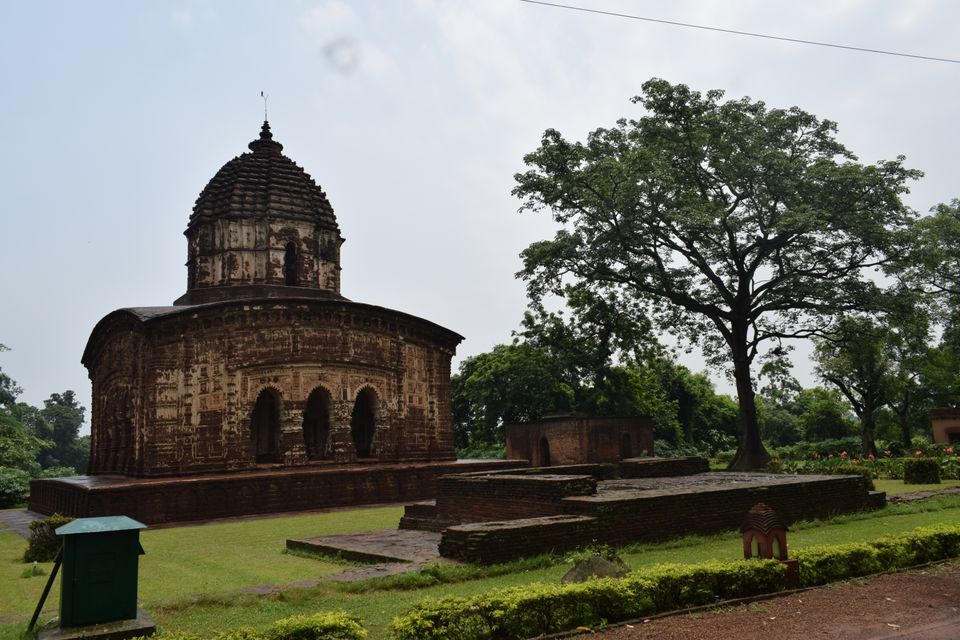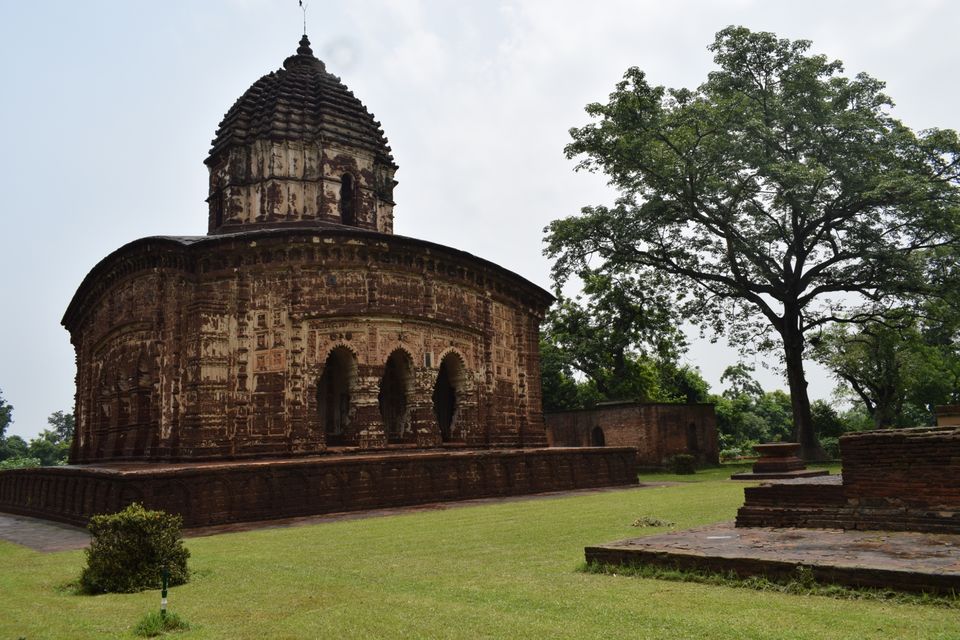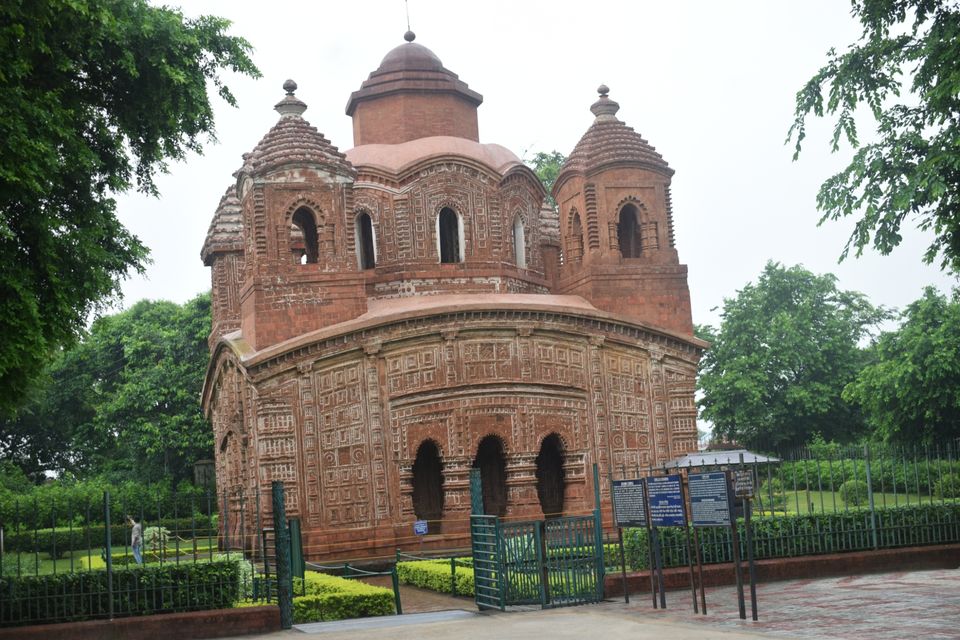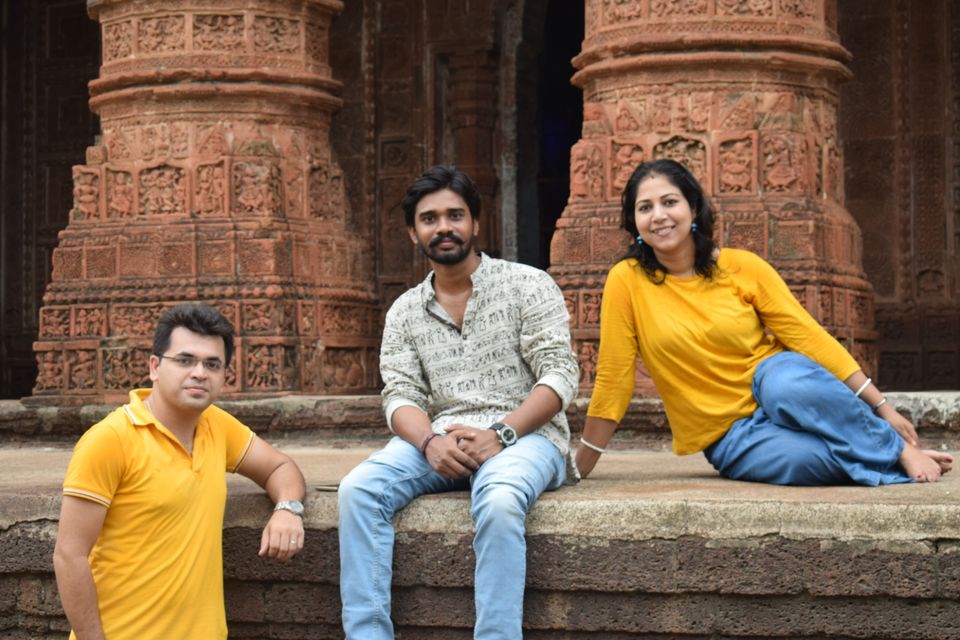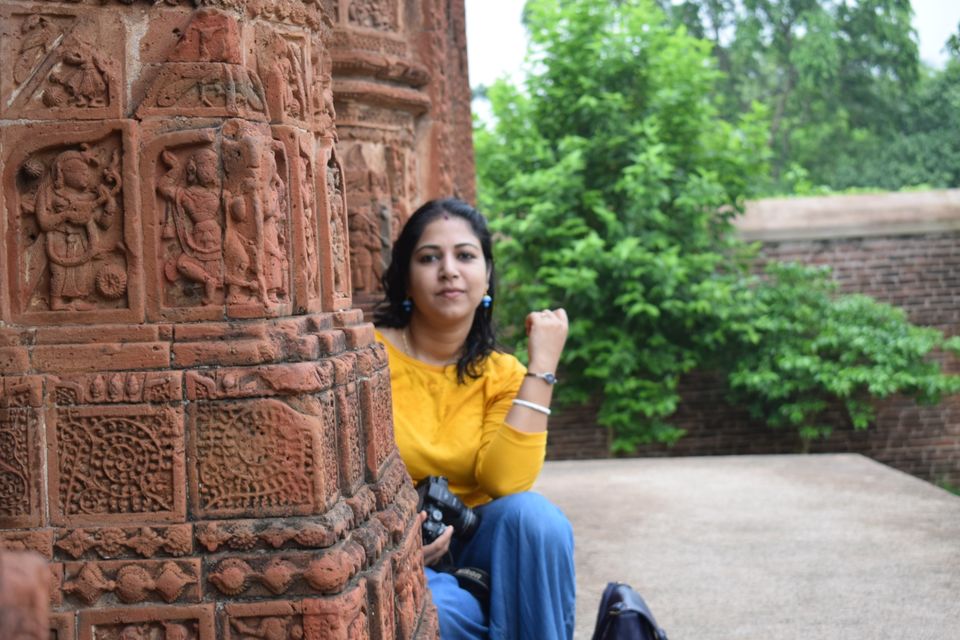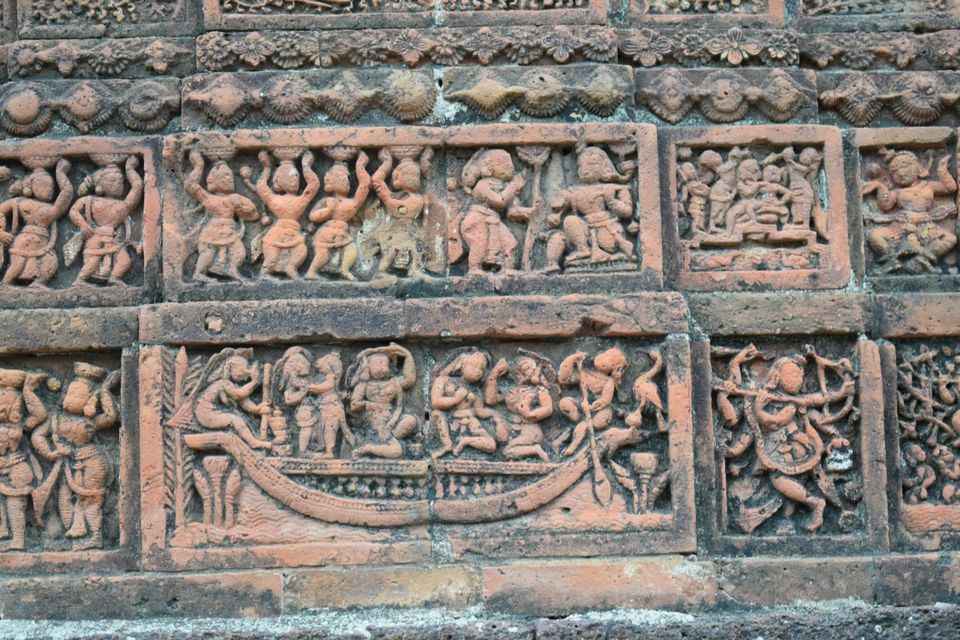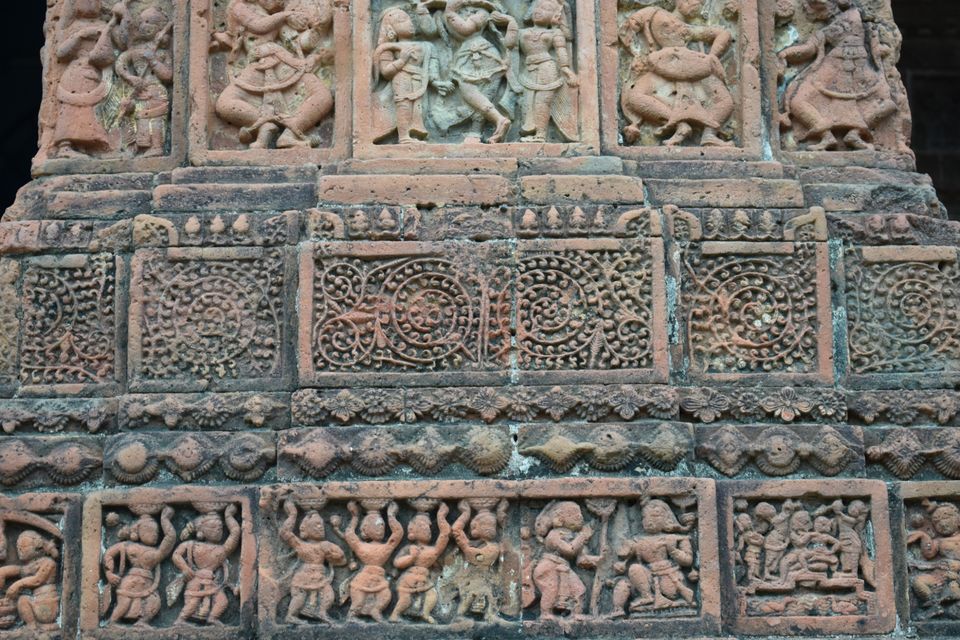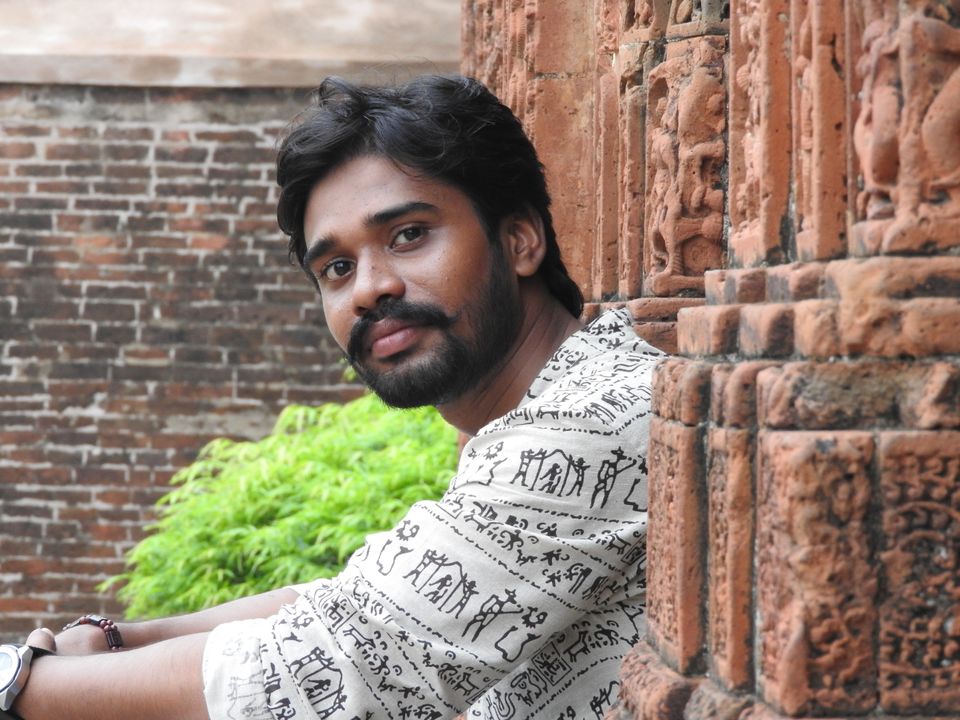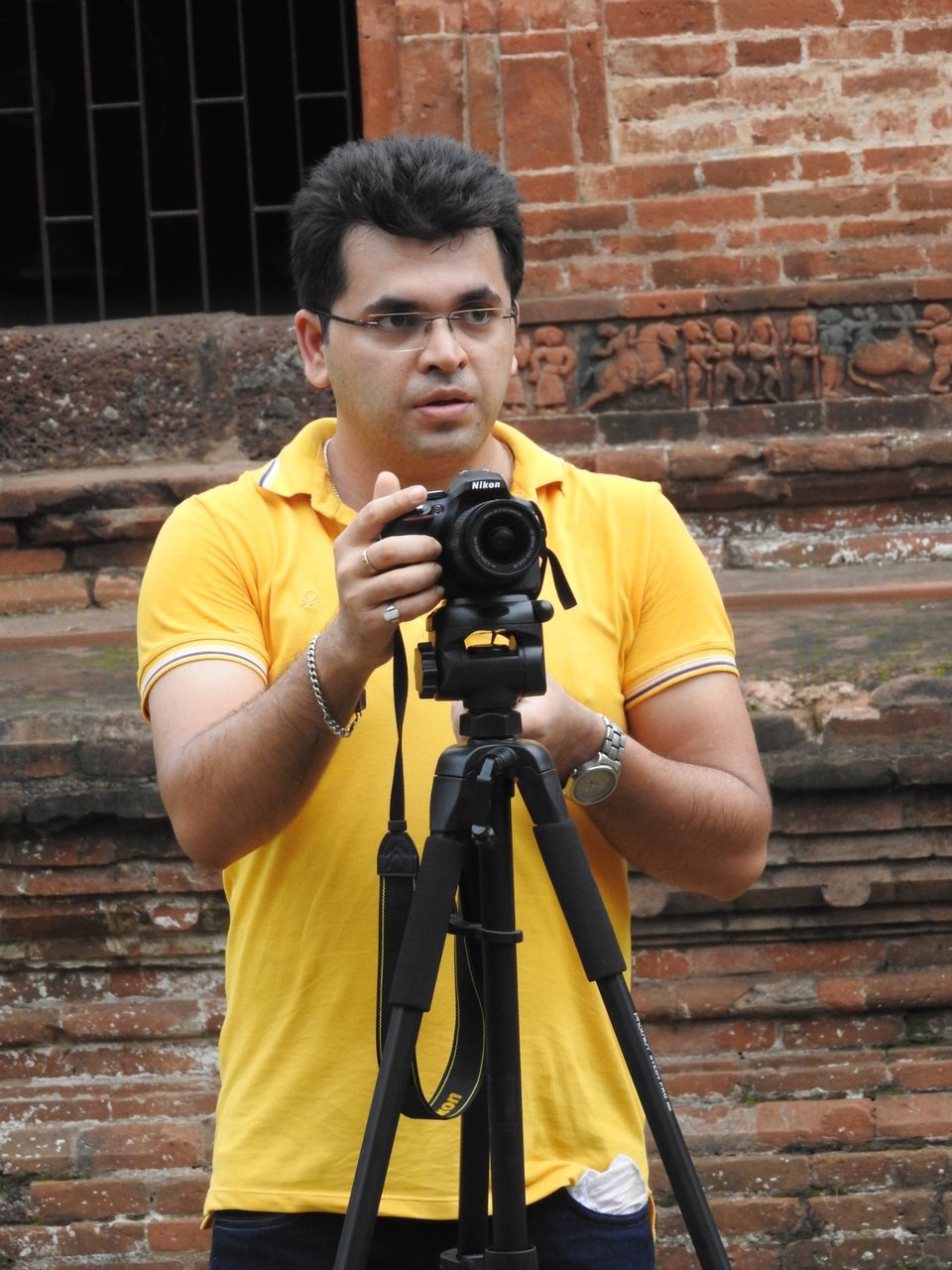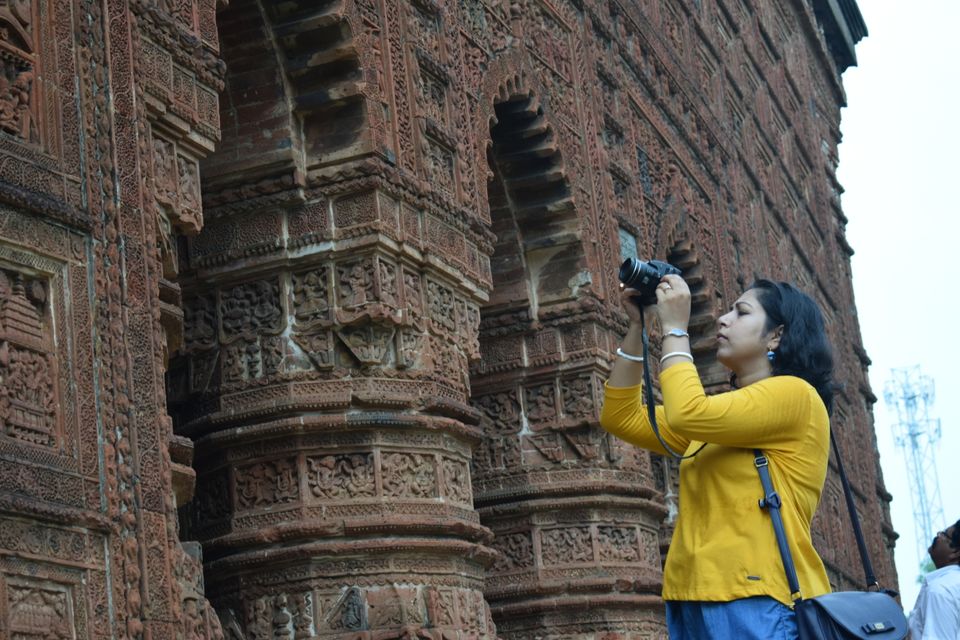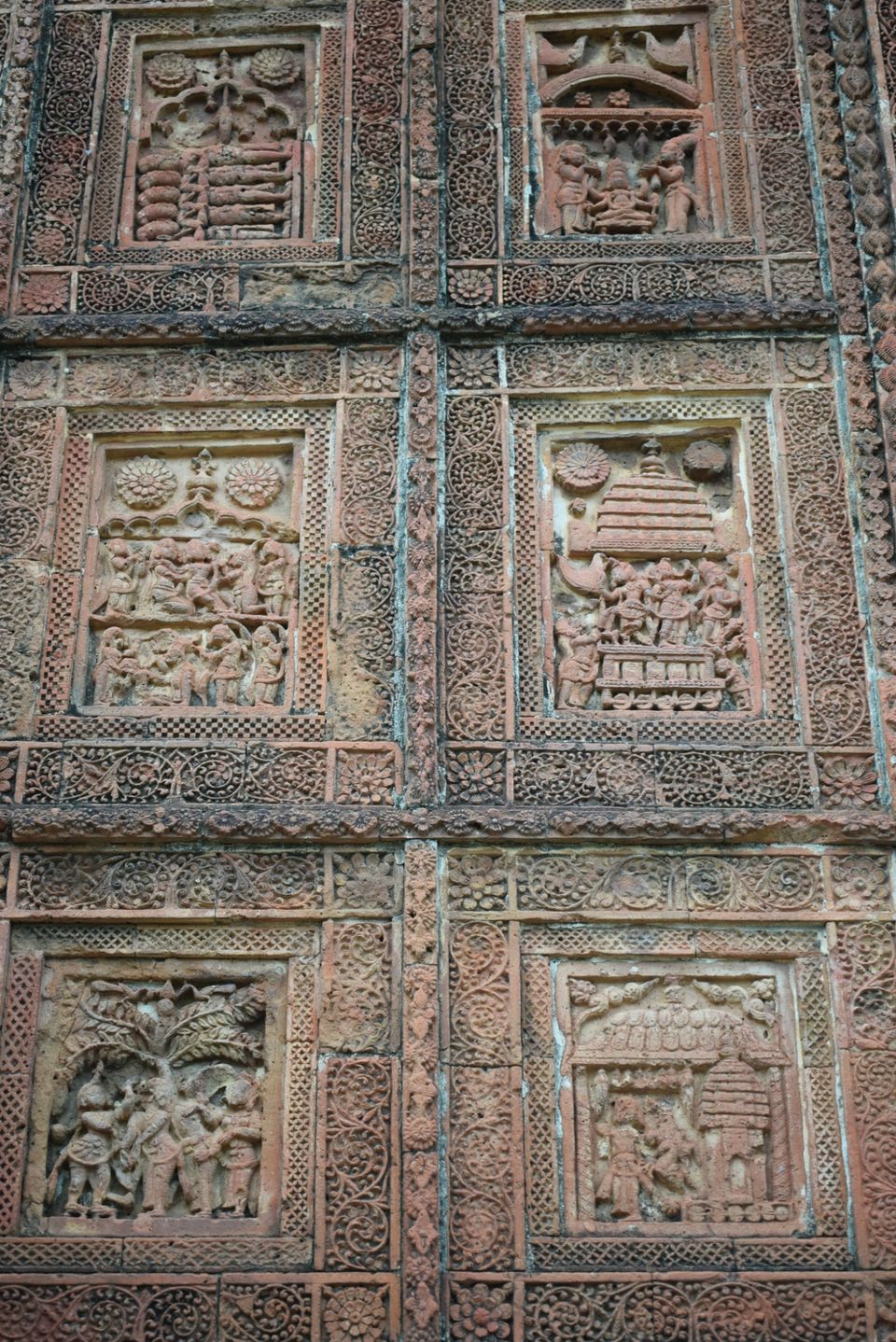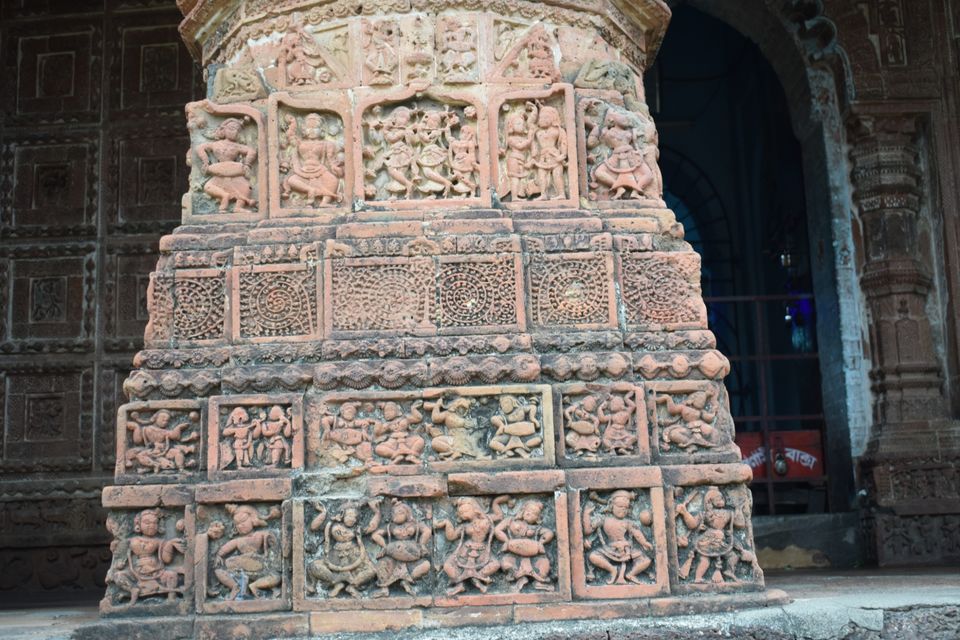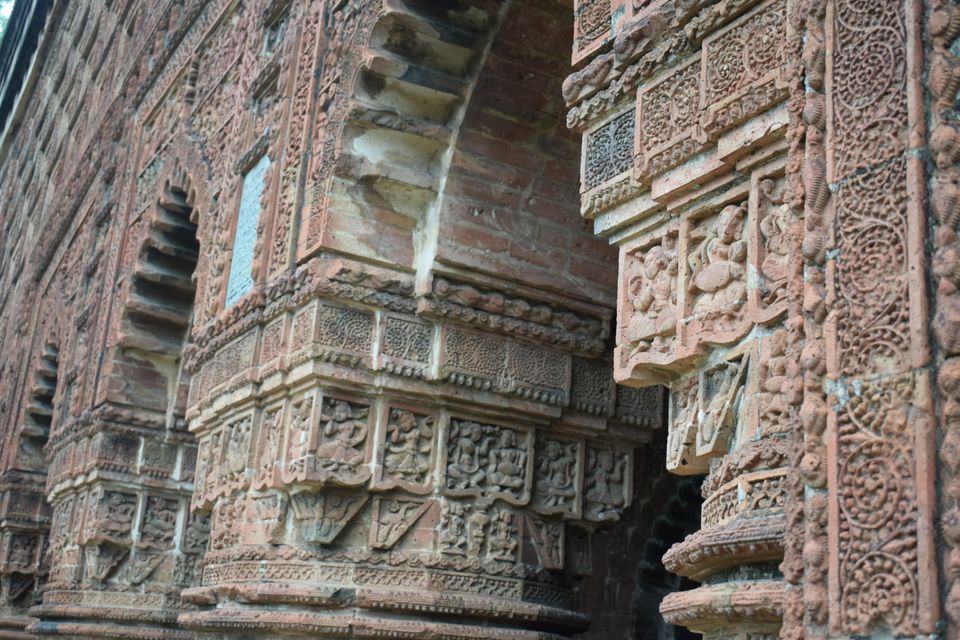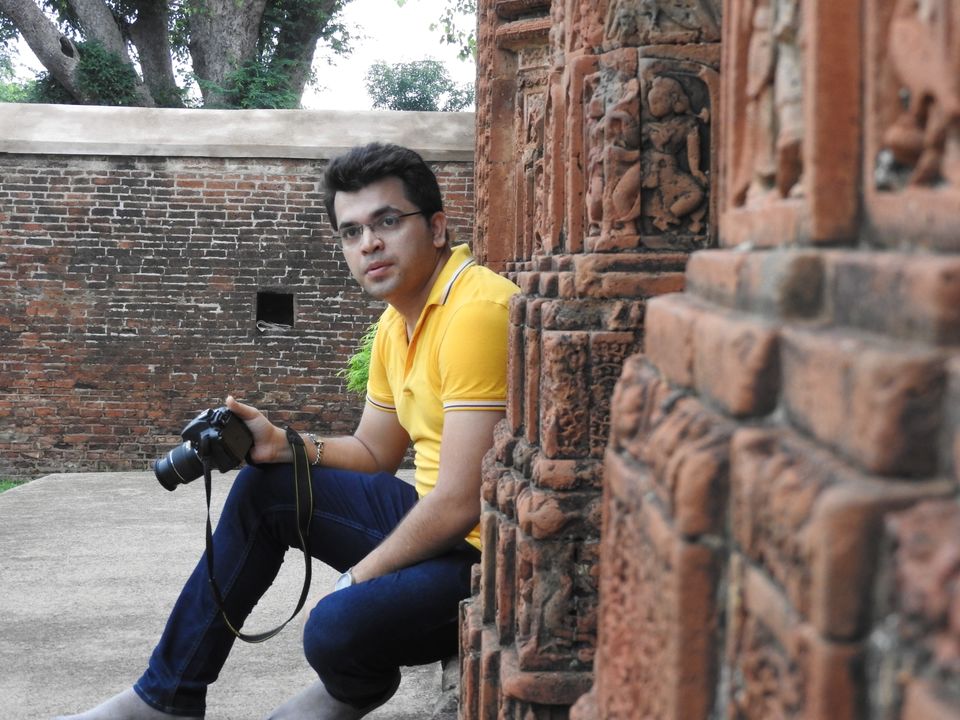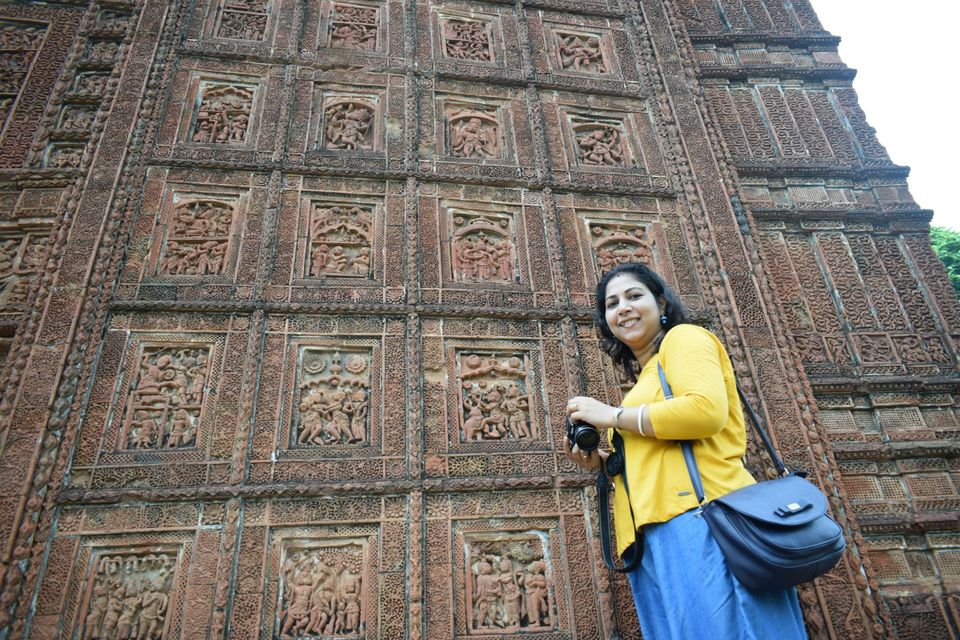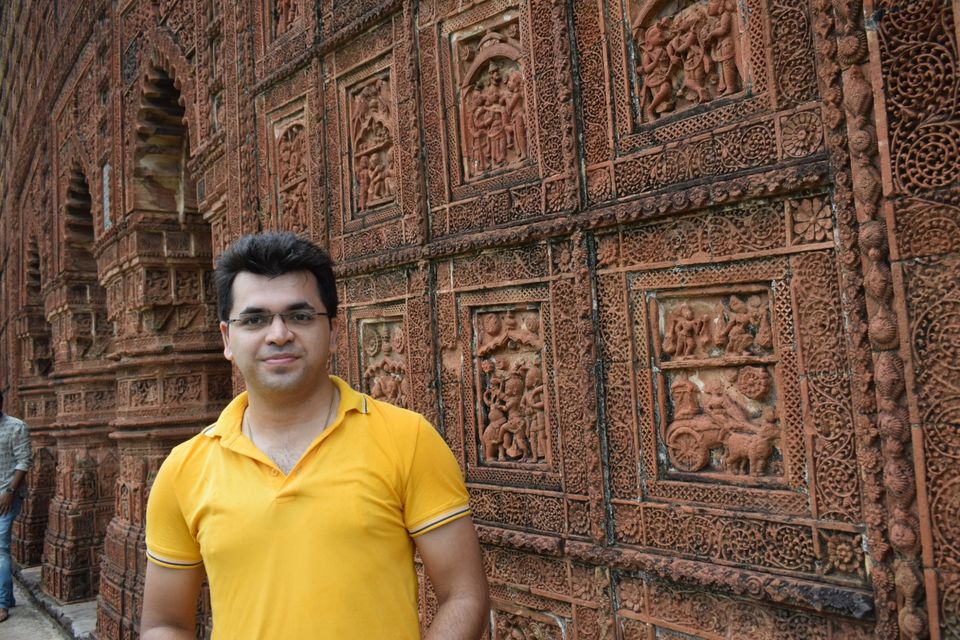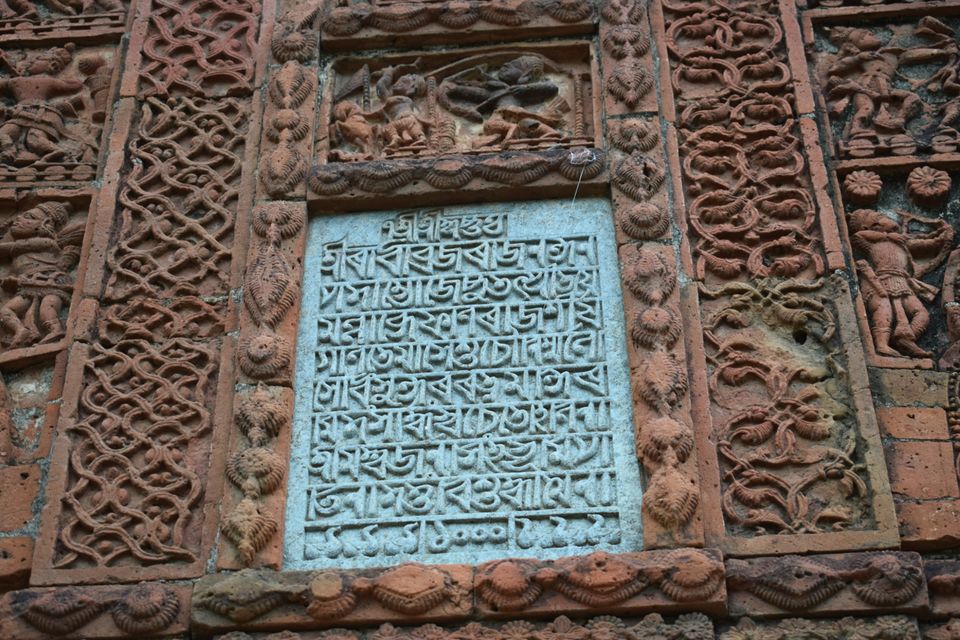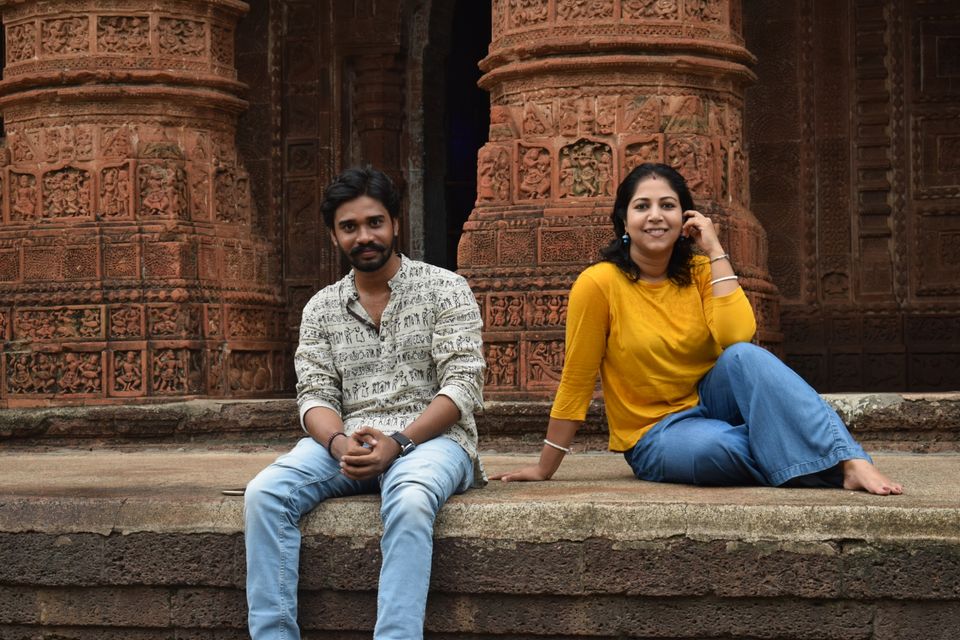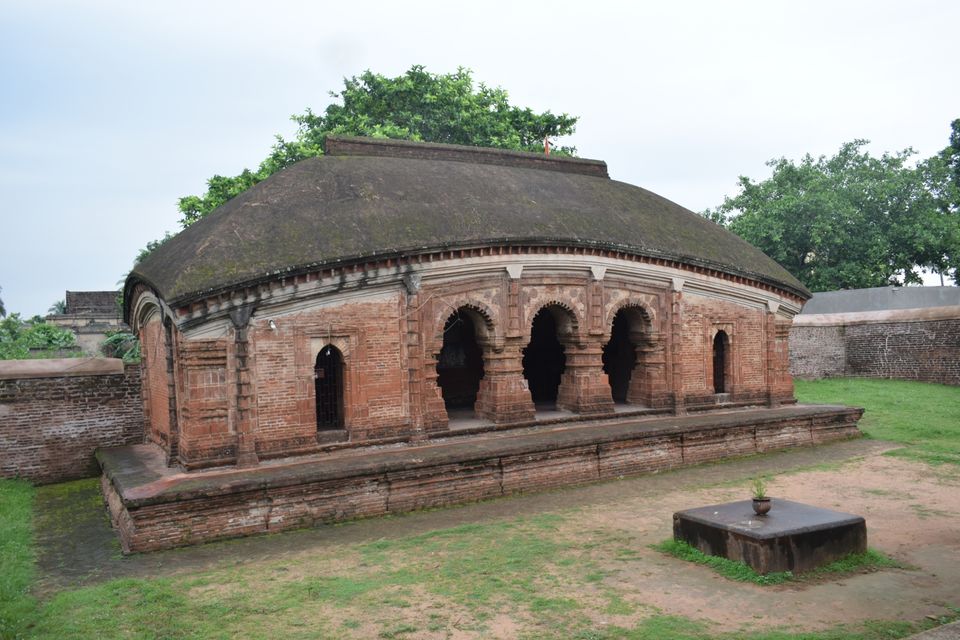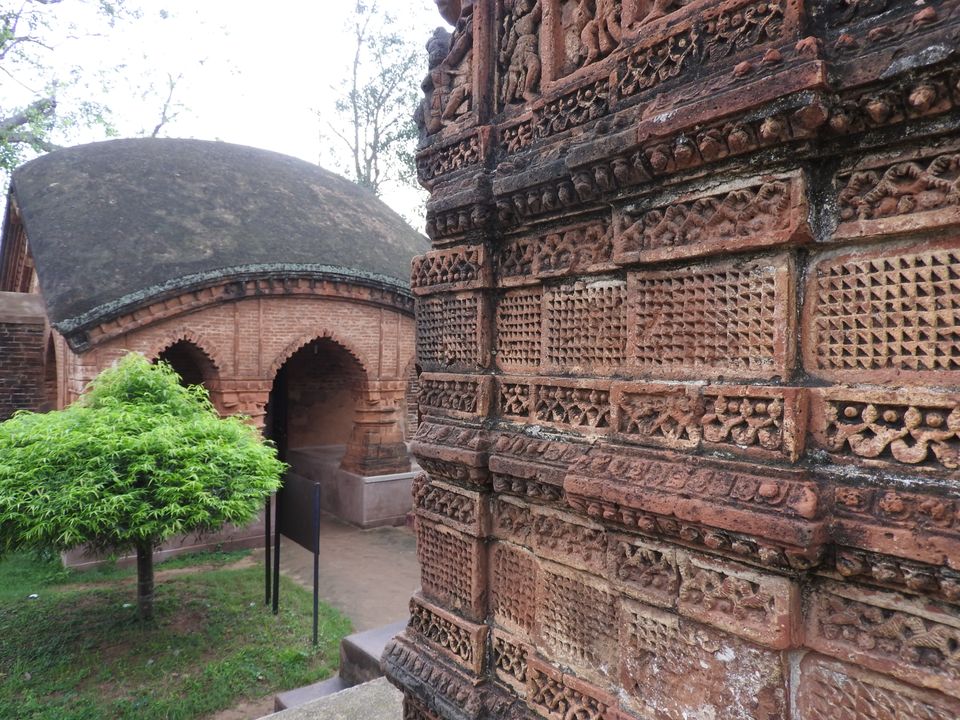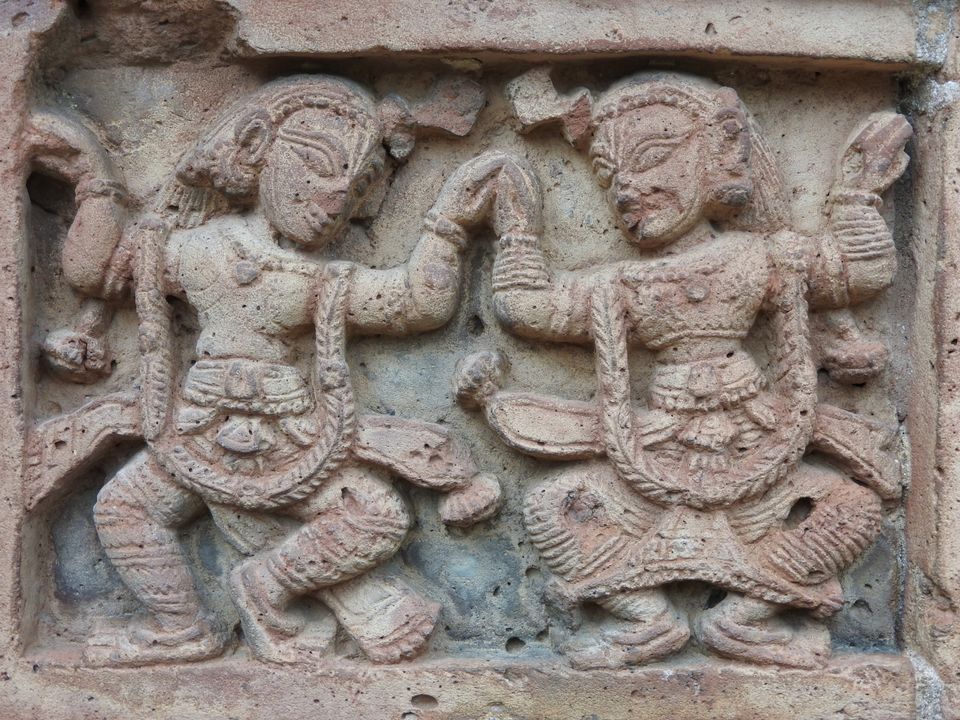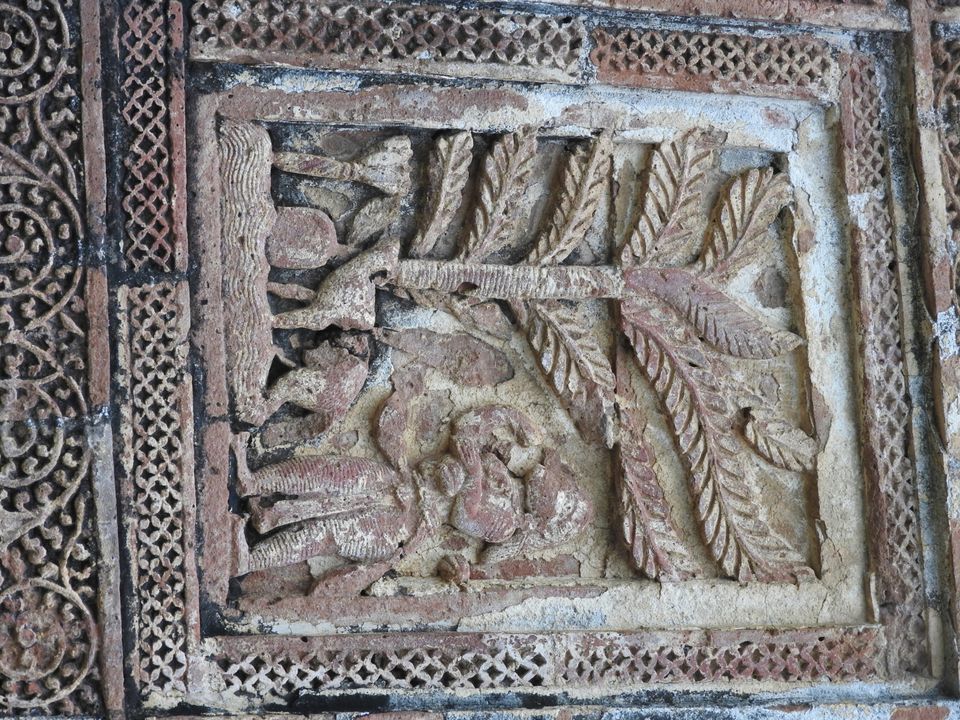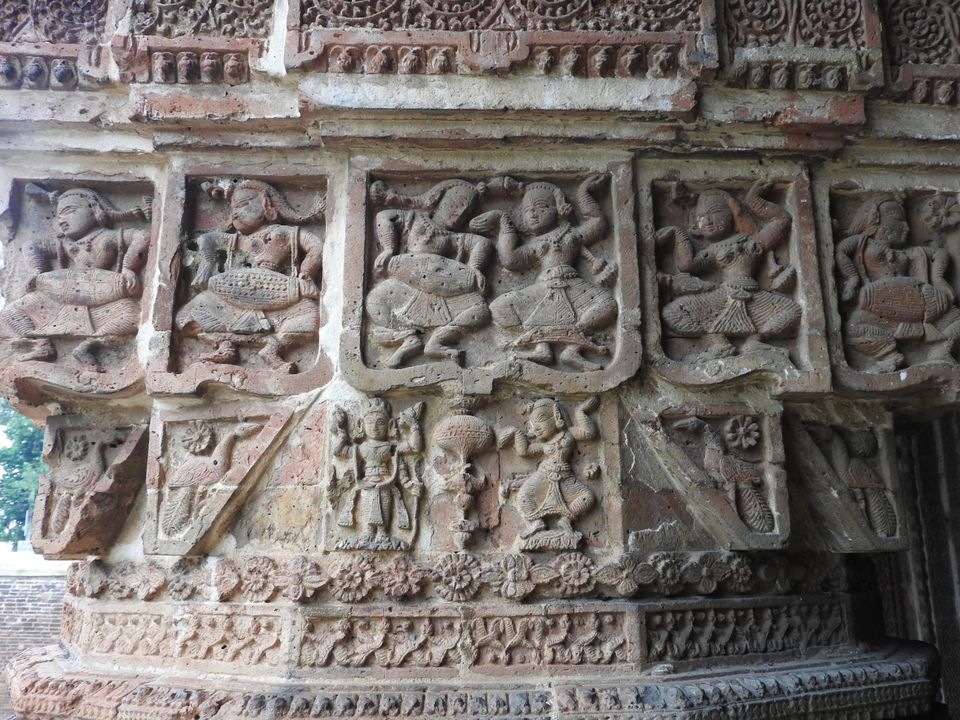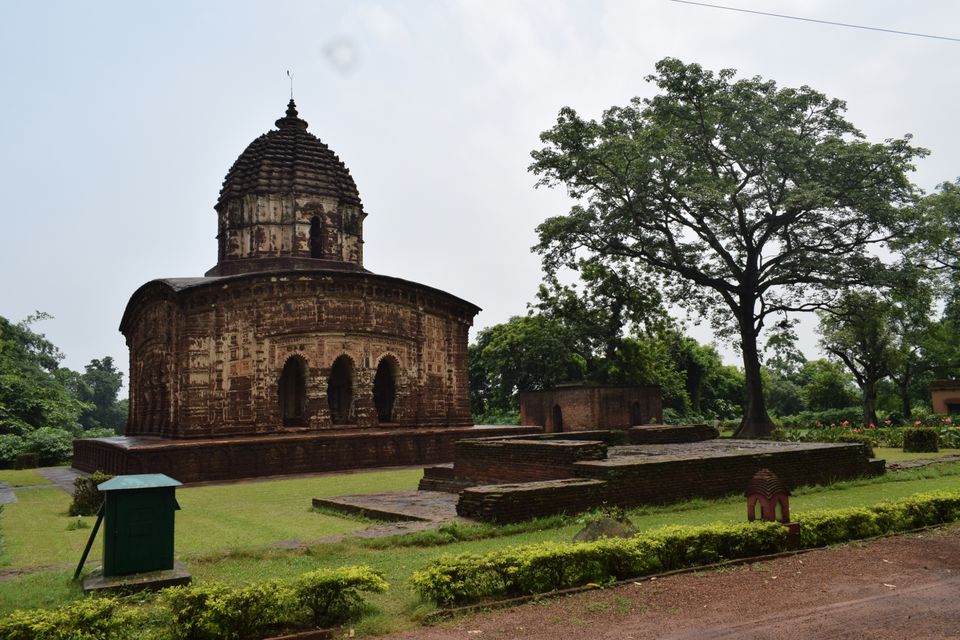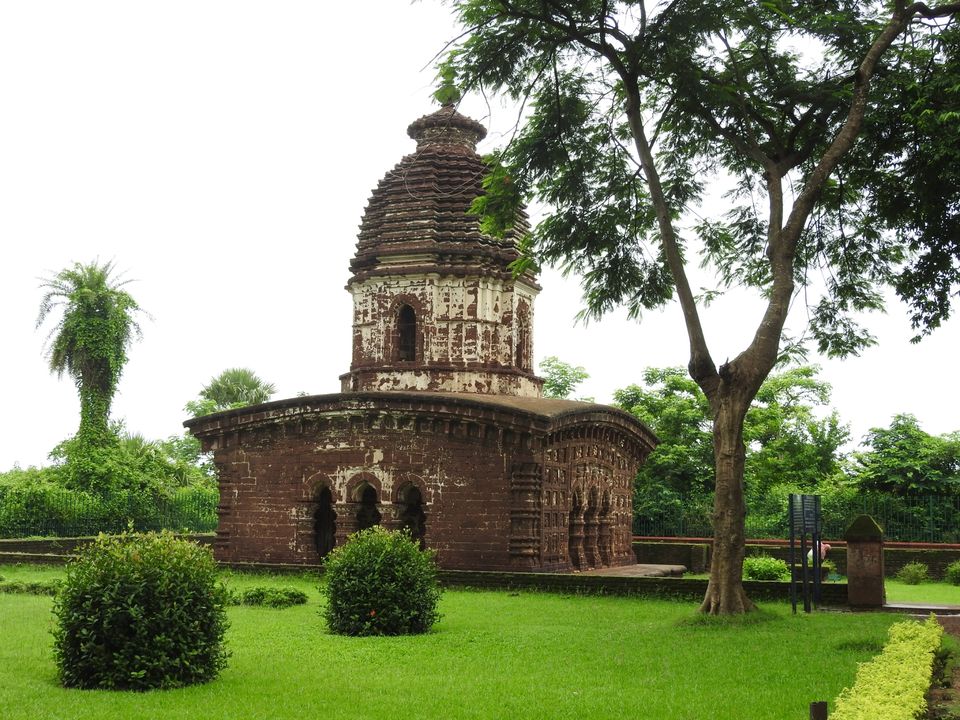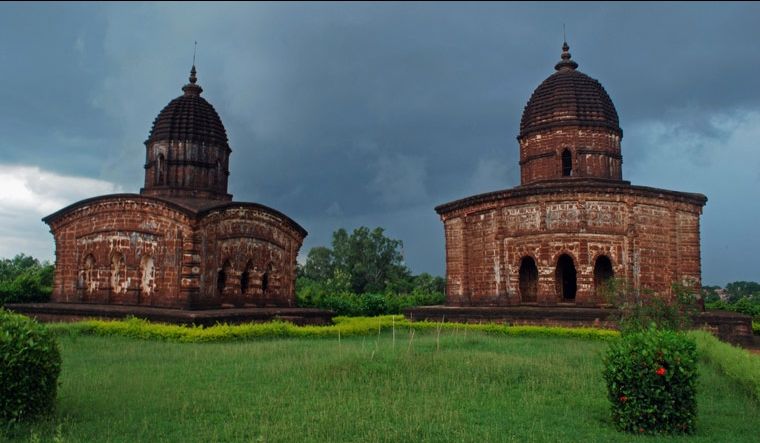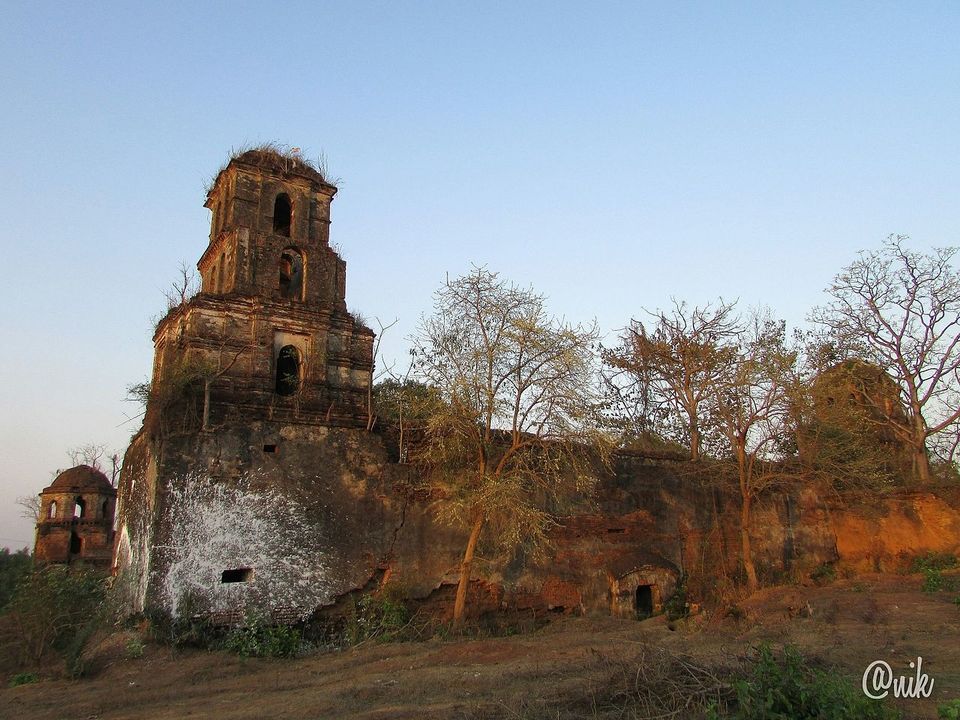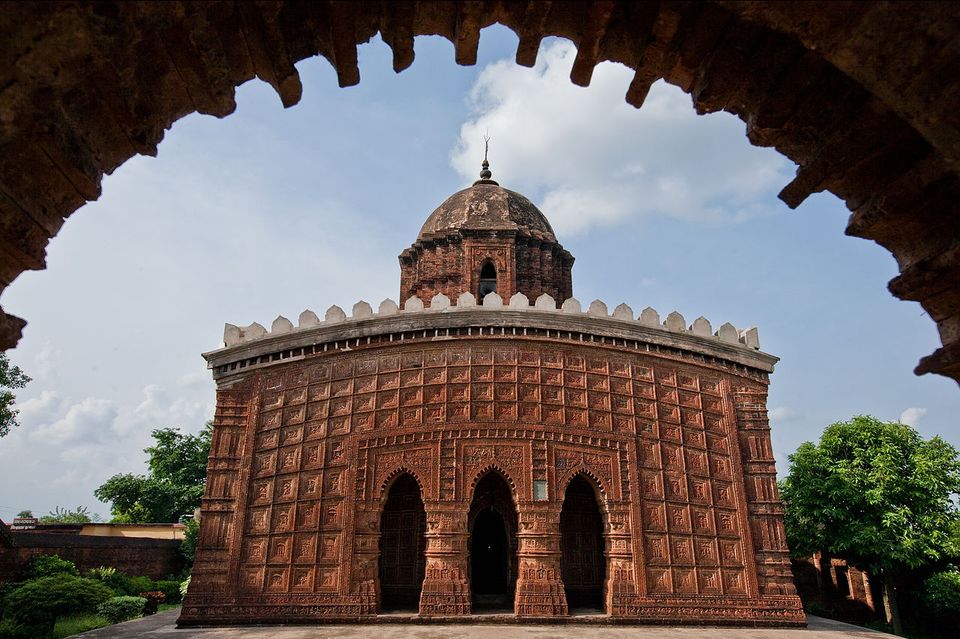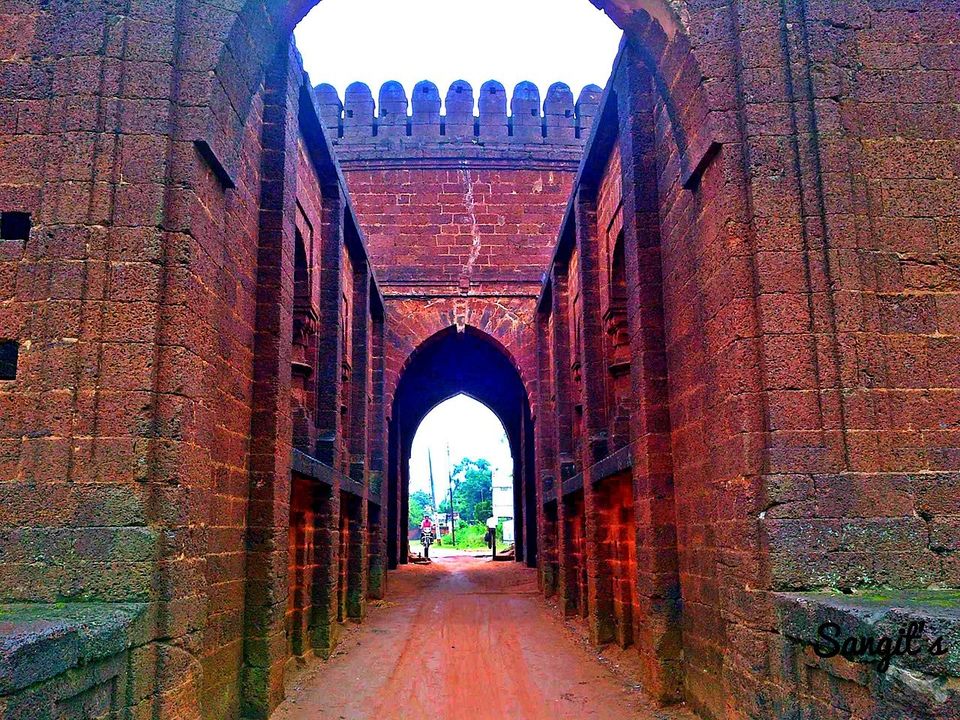 As we visited all the terracotta architectures, decided to move on a most popular "Panchmura" village of Bankura. Known for its famous terracotta "Bankura horse", a folk artefact and now the national symbol for Indian handicrafts.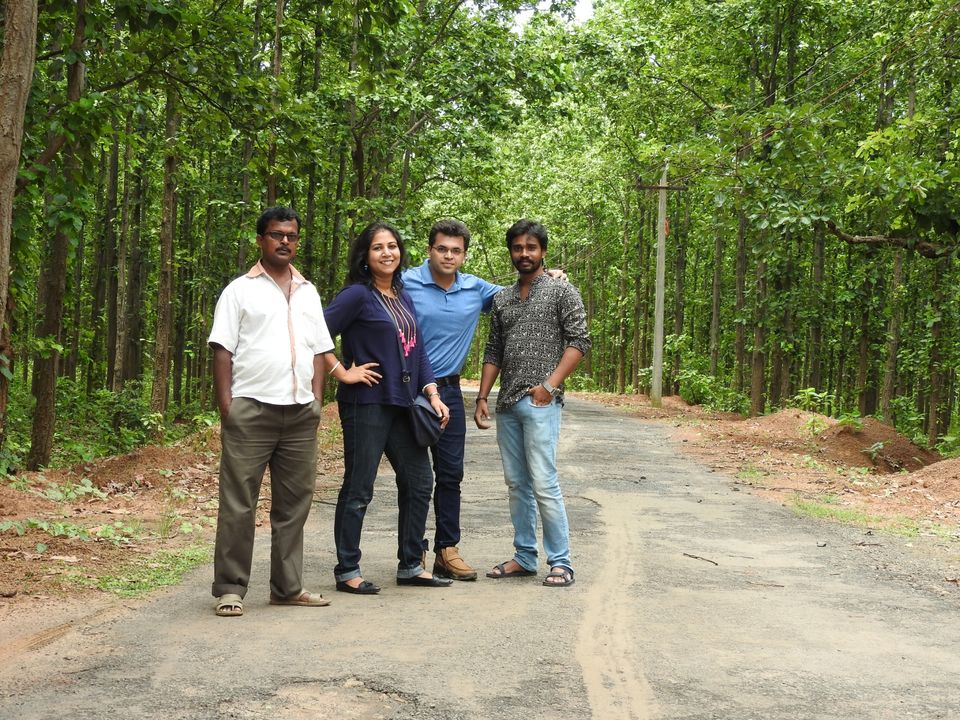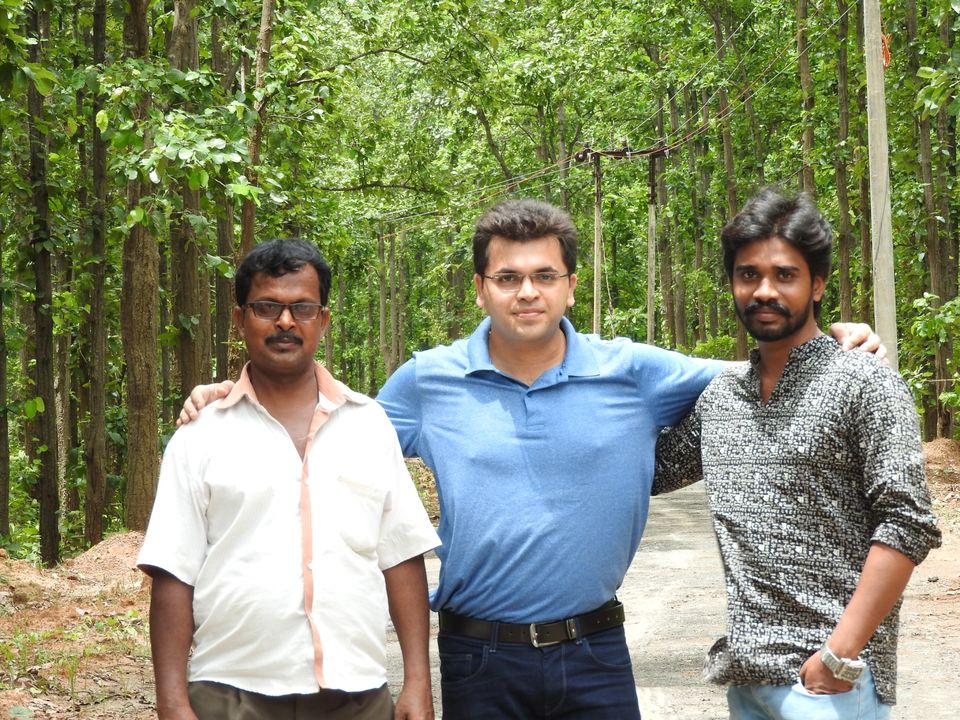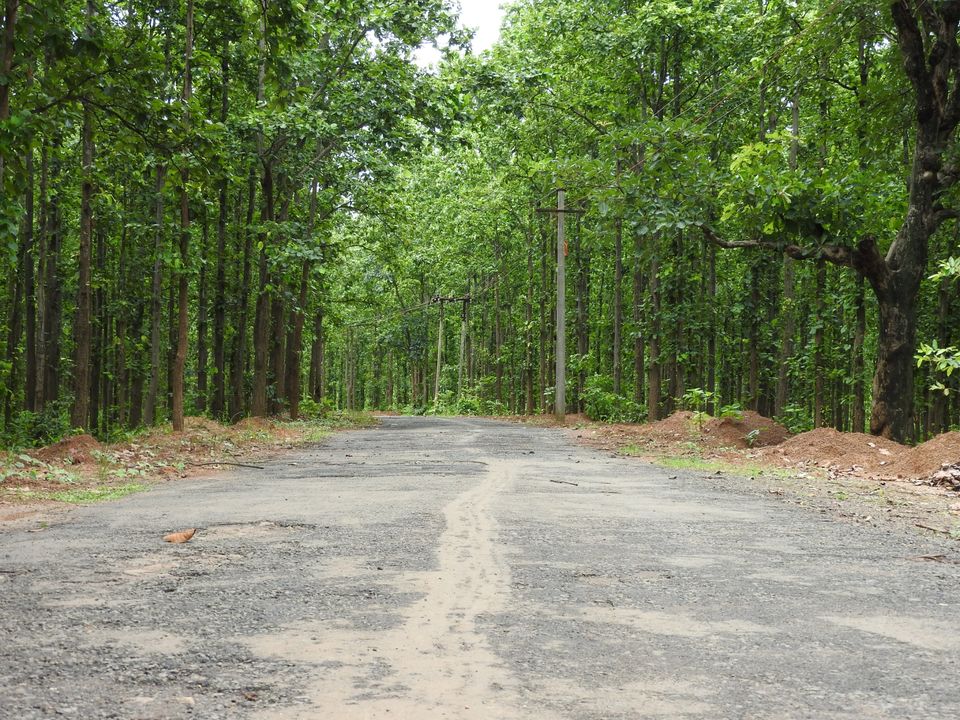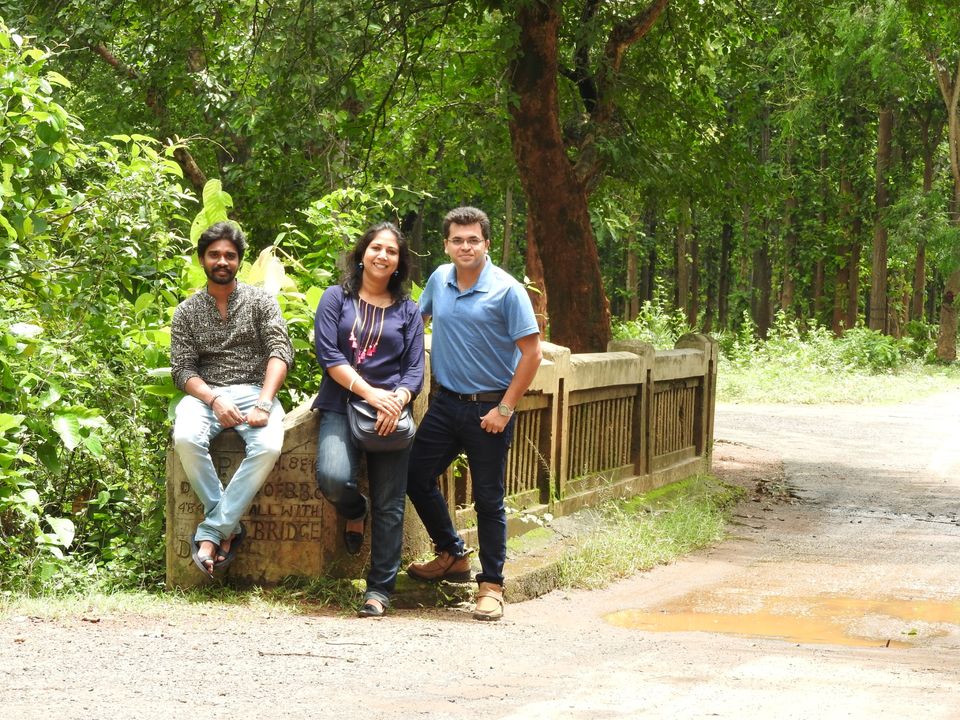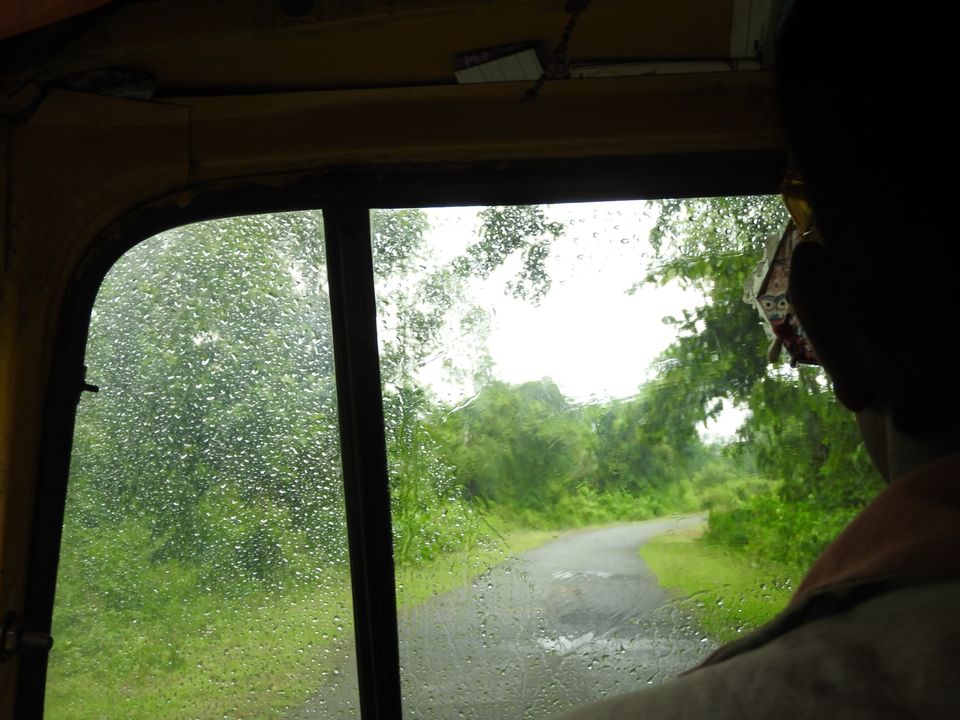 Rather than that it is also popular for some great cottage Industry,homemade handcraft items which are used to decorate our lovely accommodation. Even these handcraft Industry is a great attraction for Indian handcraft delars,used to export such culture to all over the world. Many of people like us, directly visit themselves to purchase all those folk artefact as its less price than buying from a delar at town.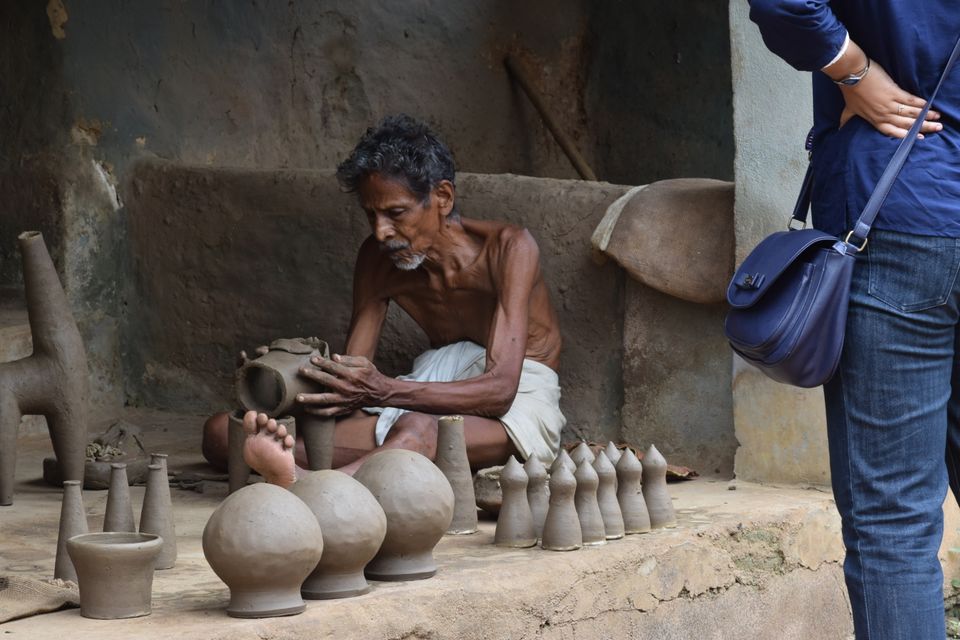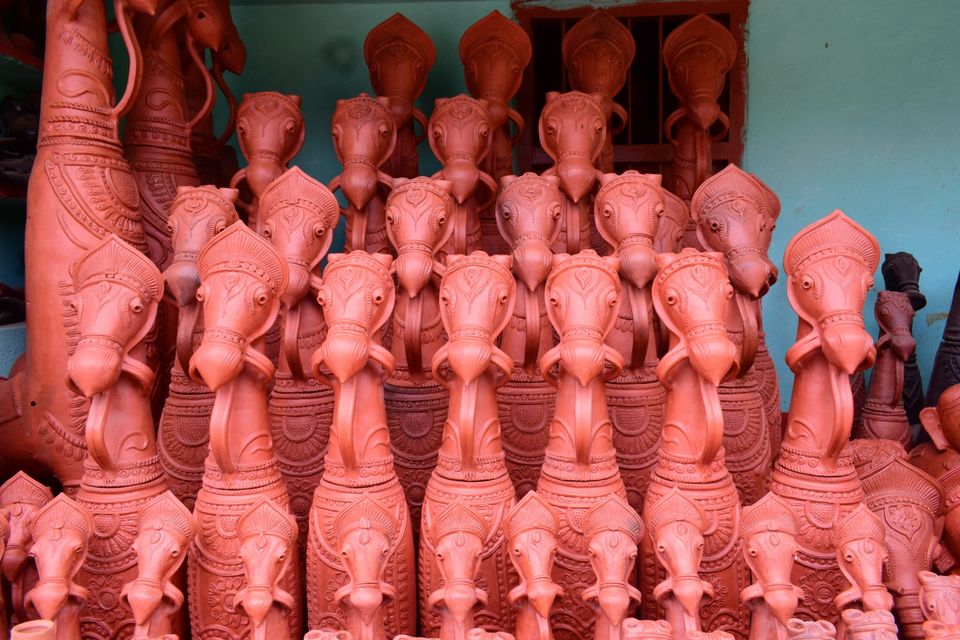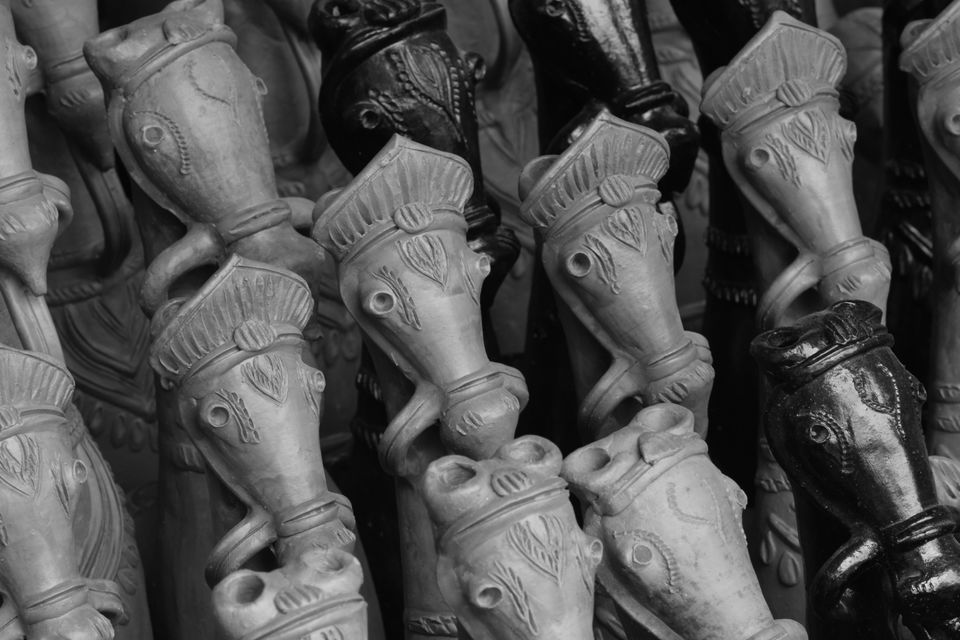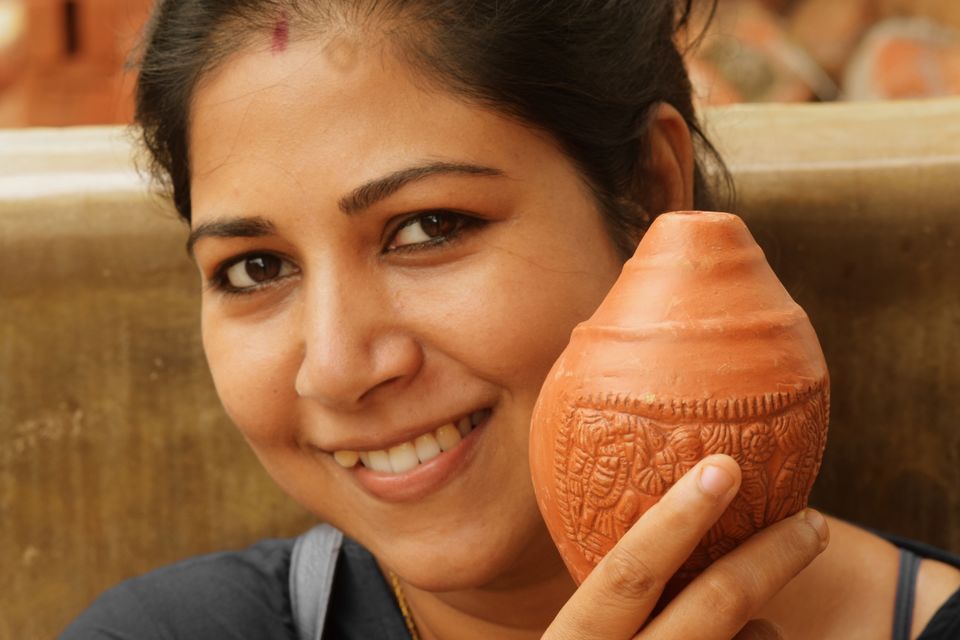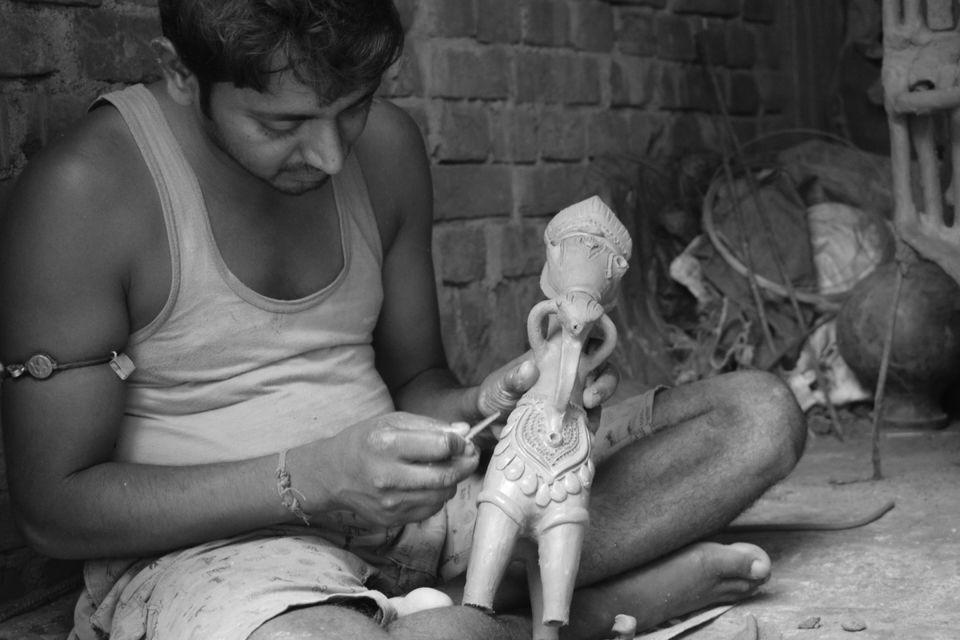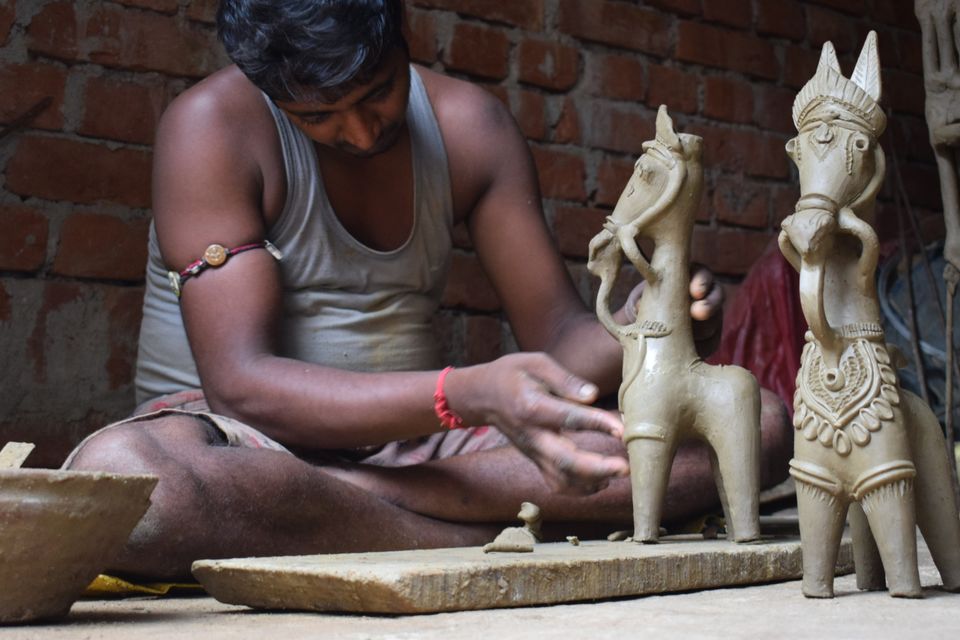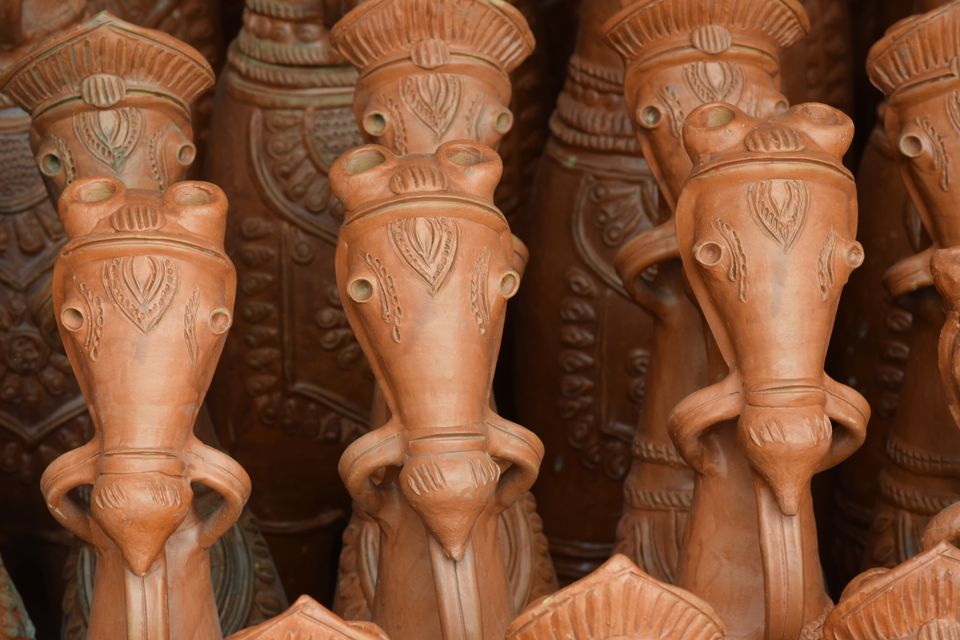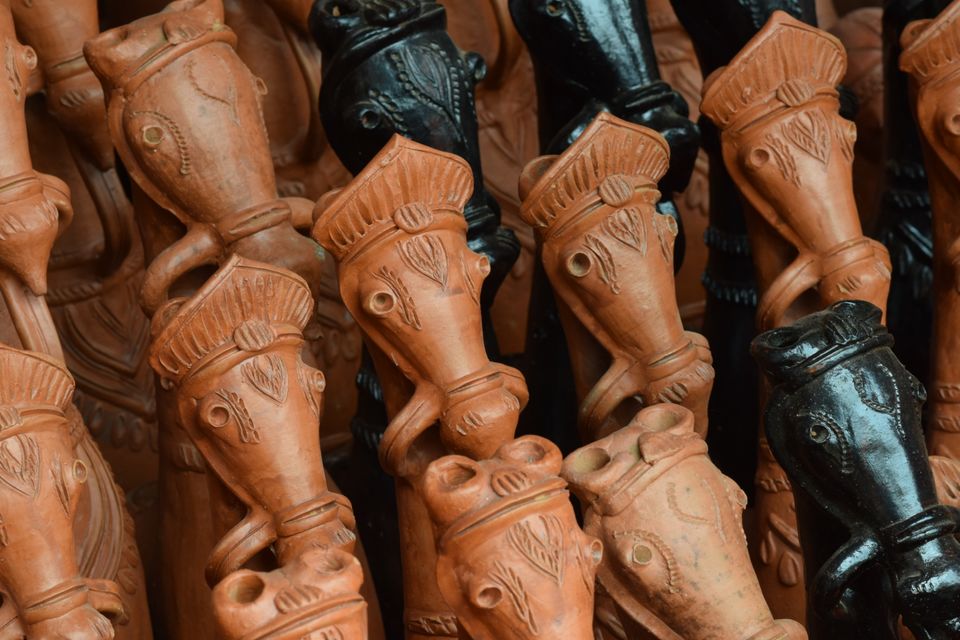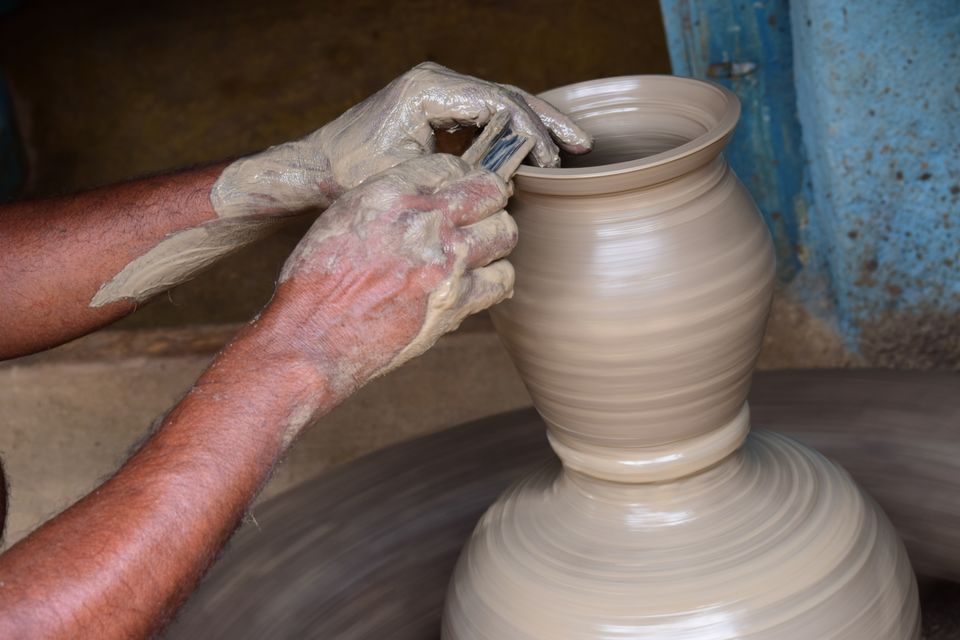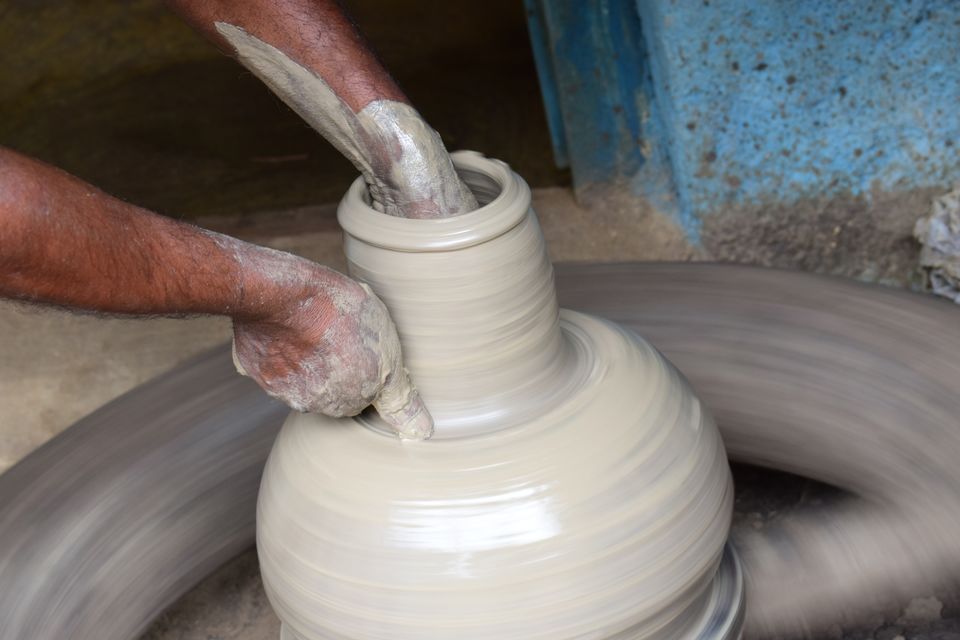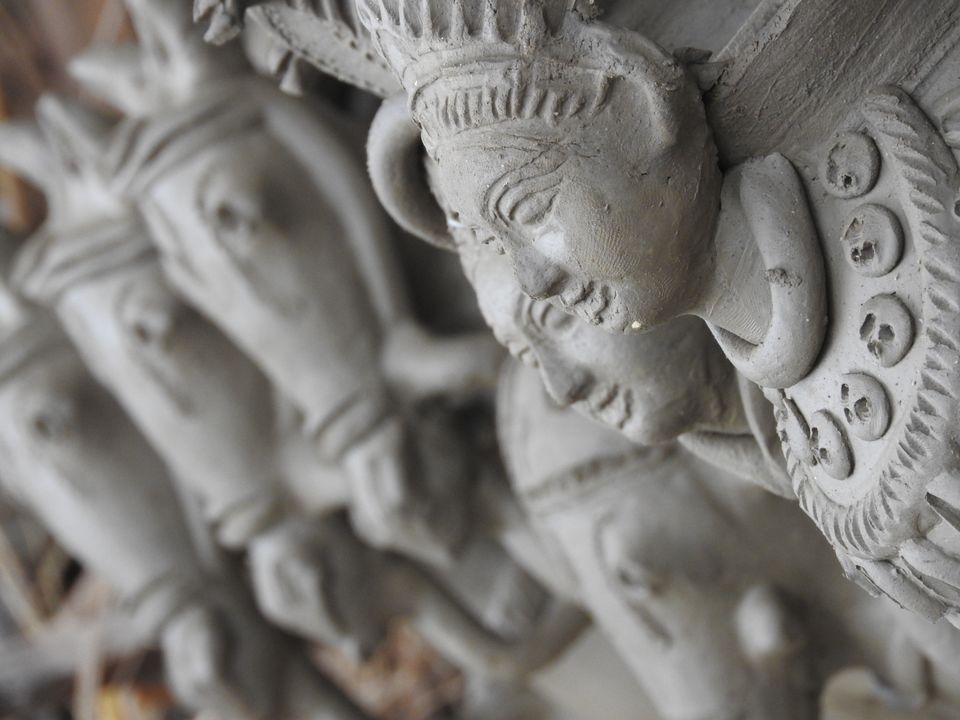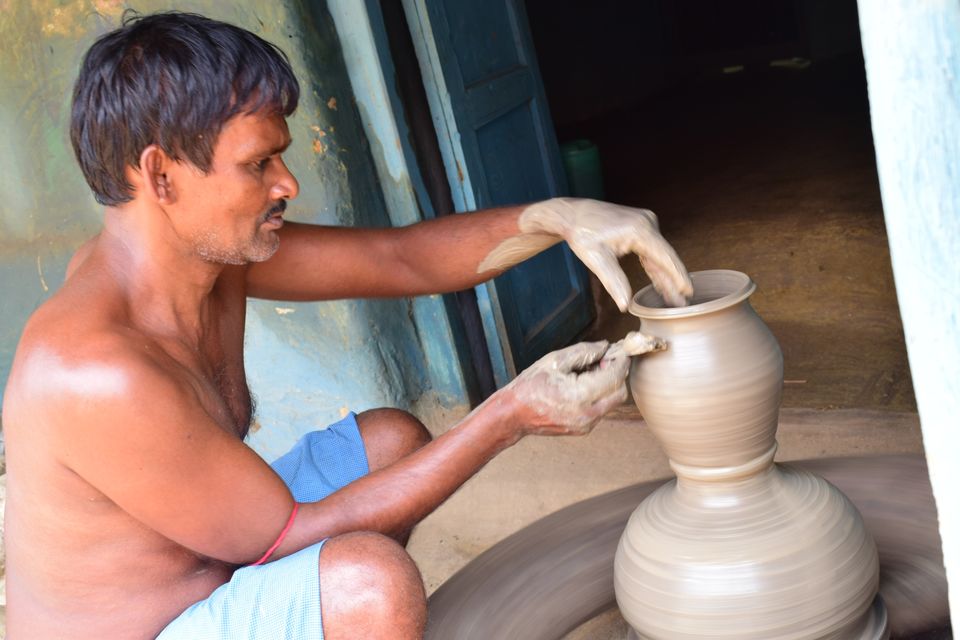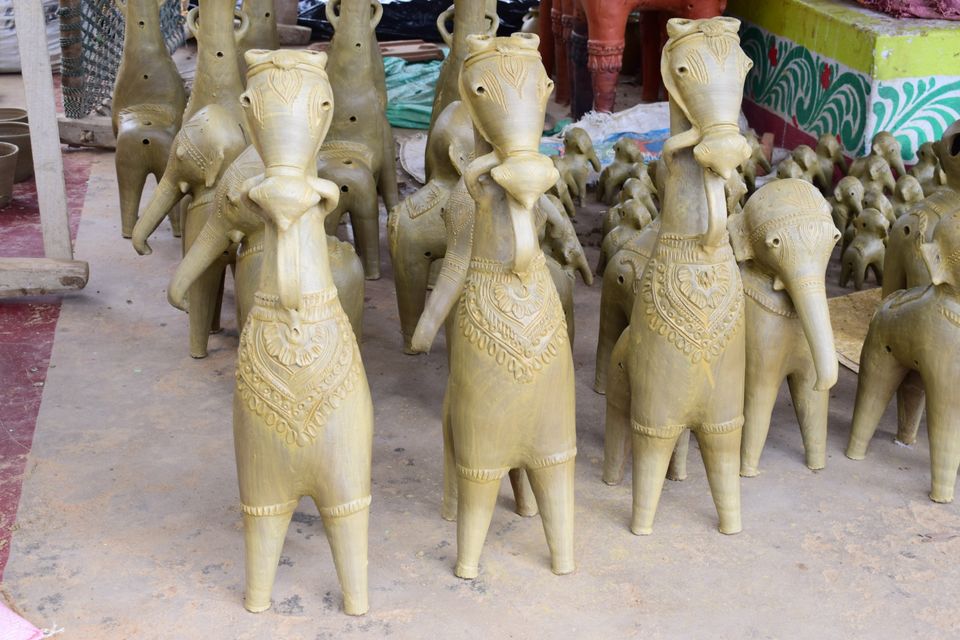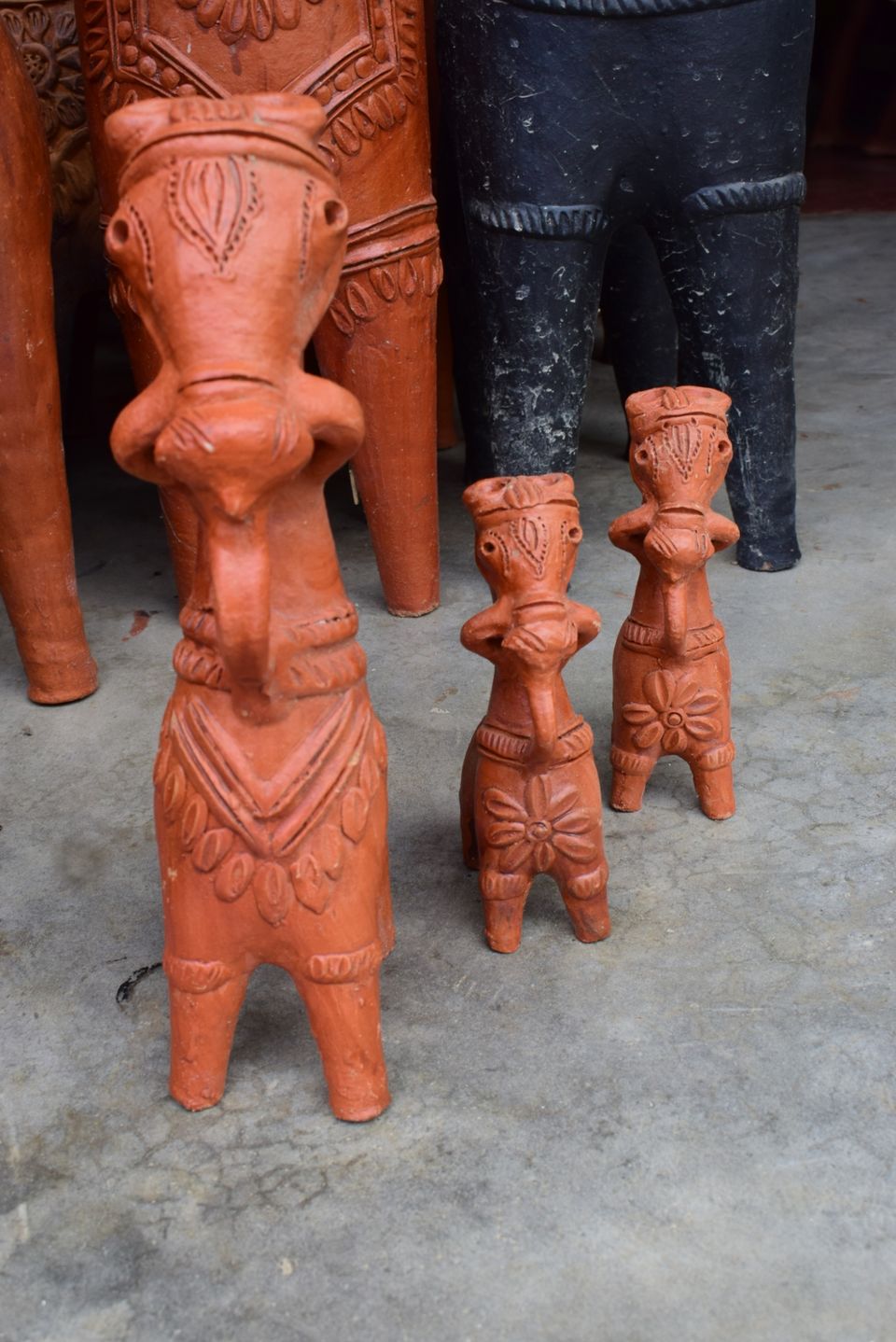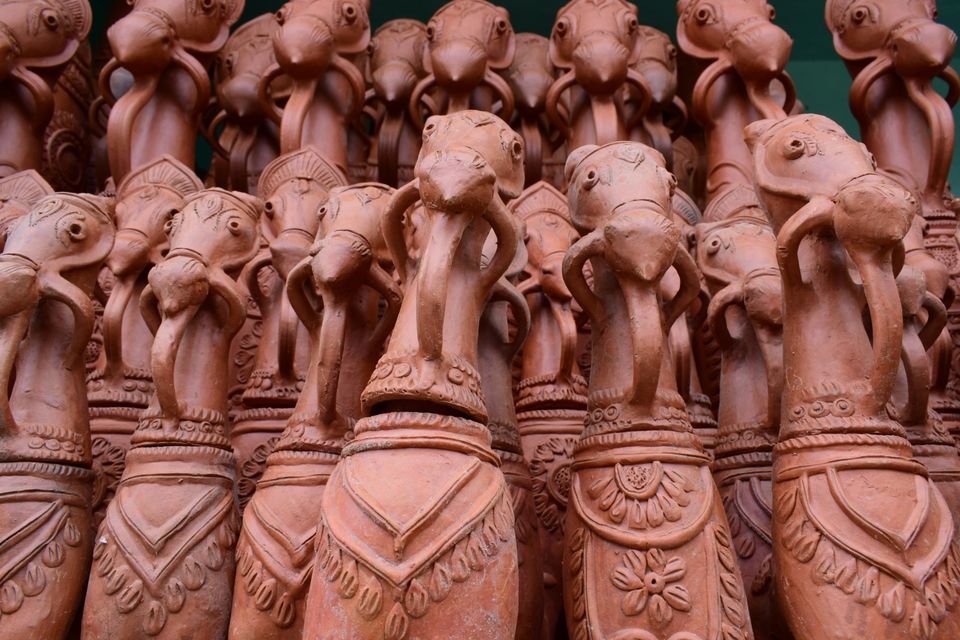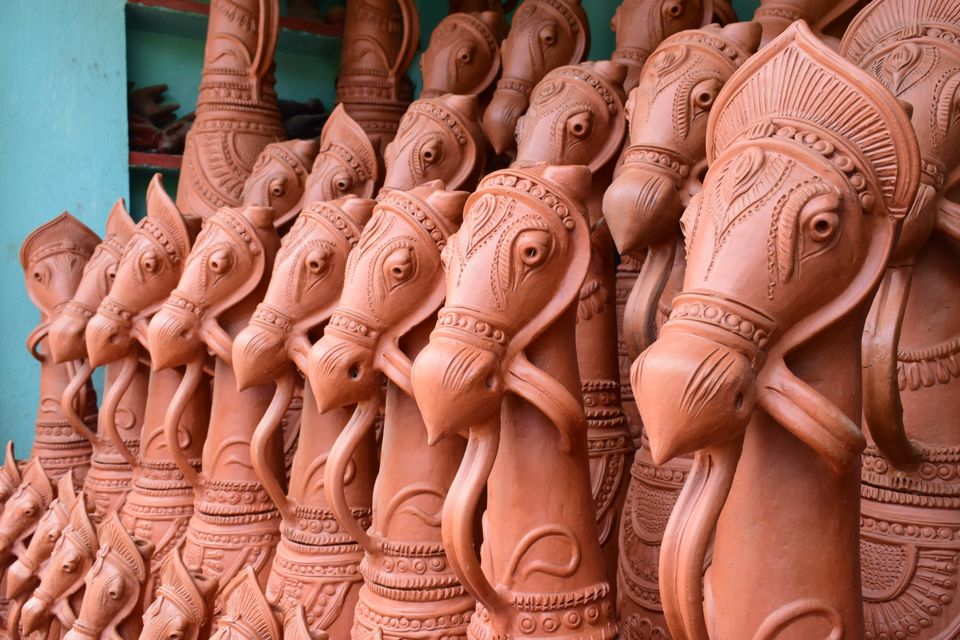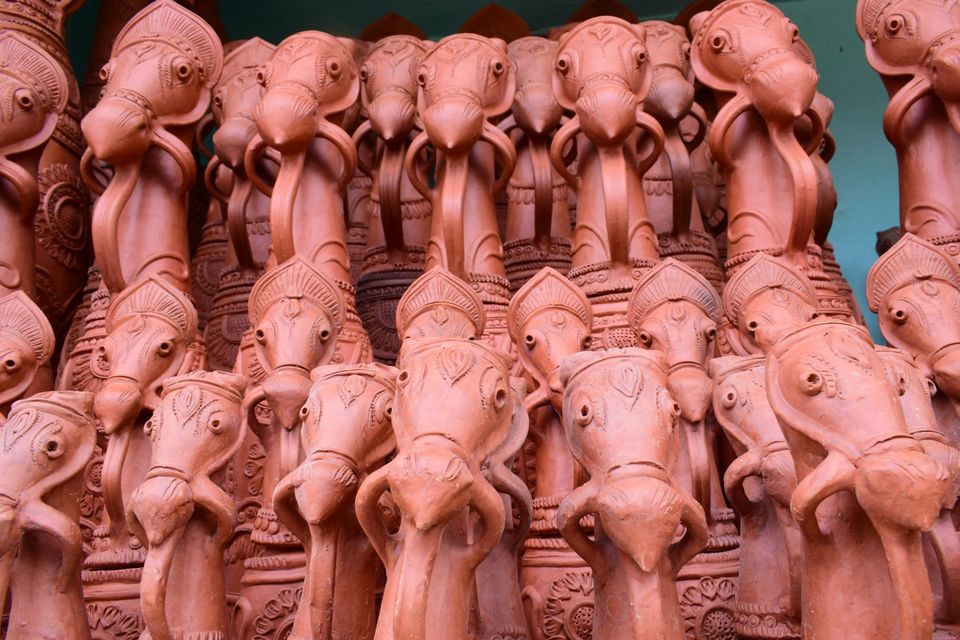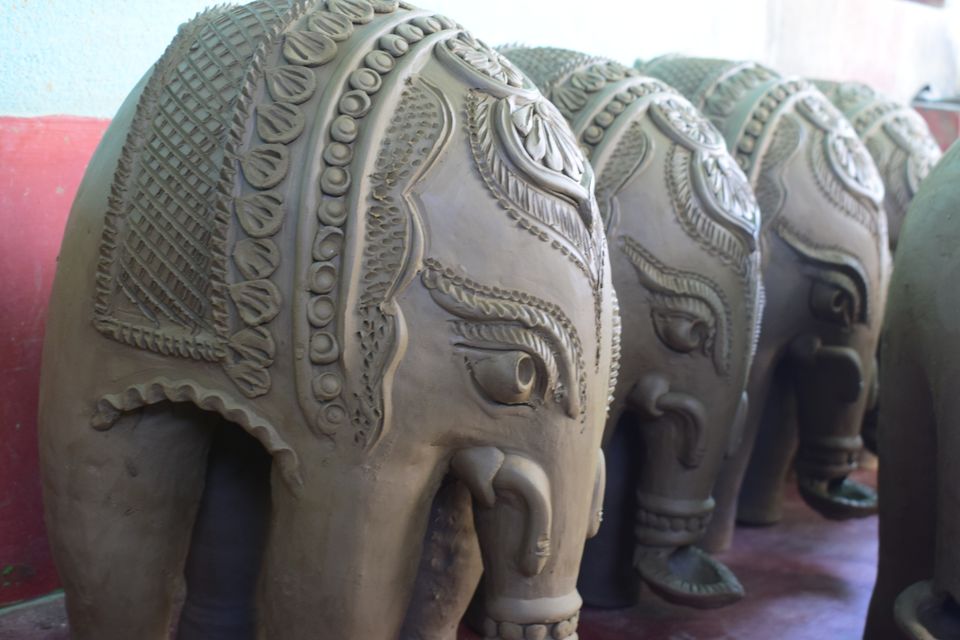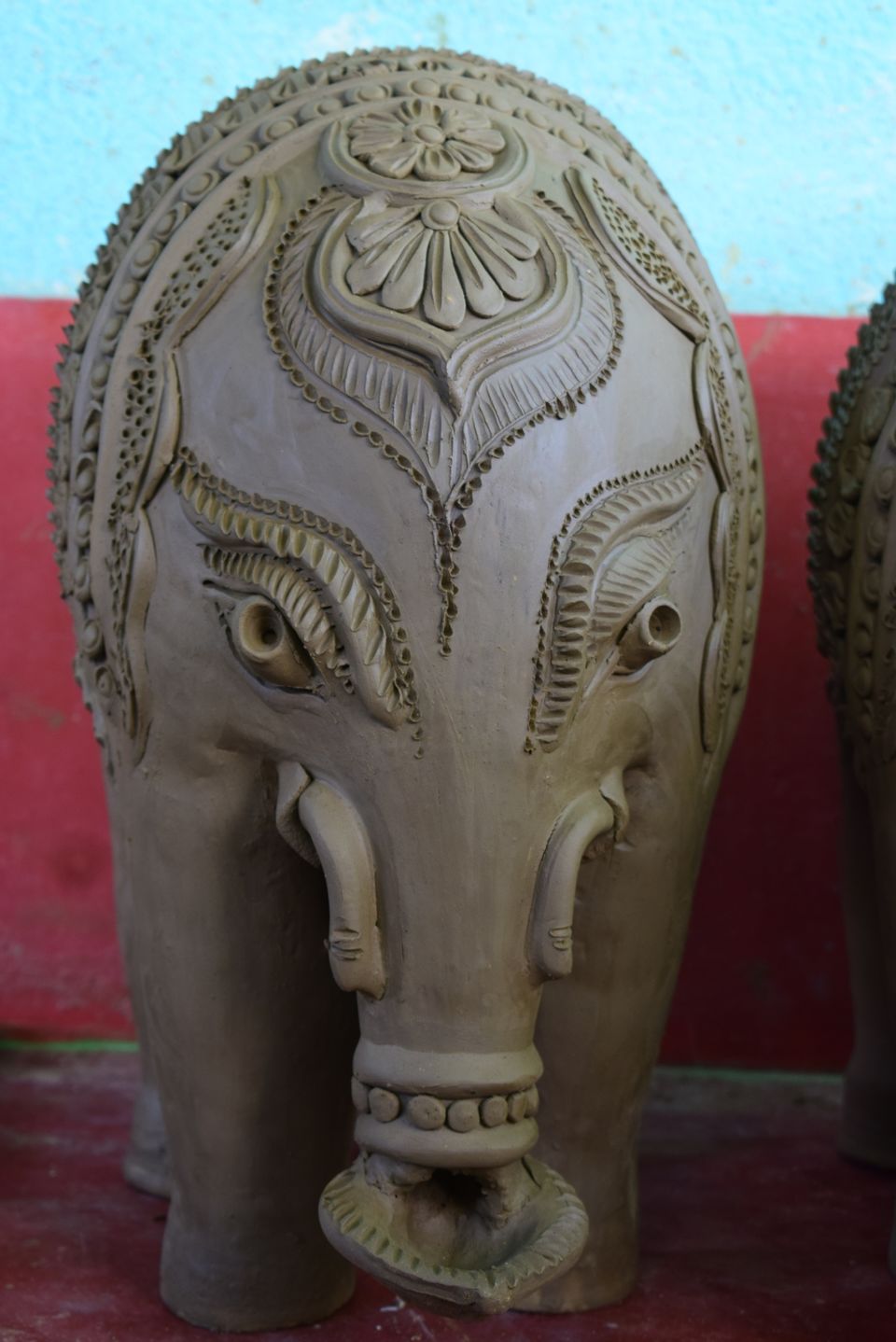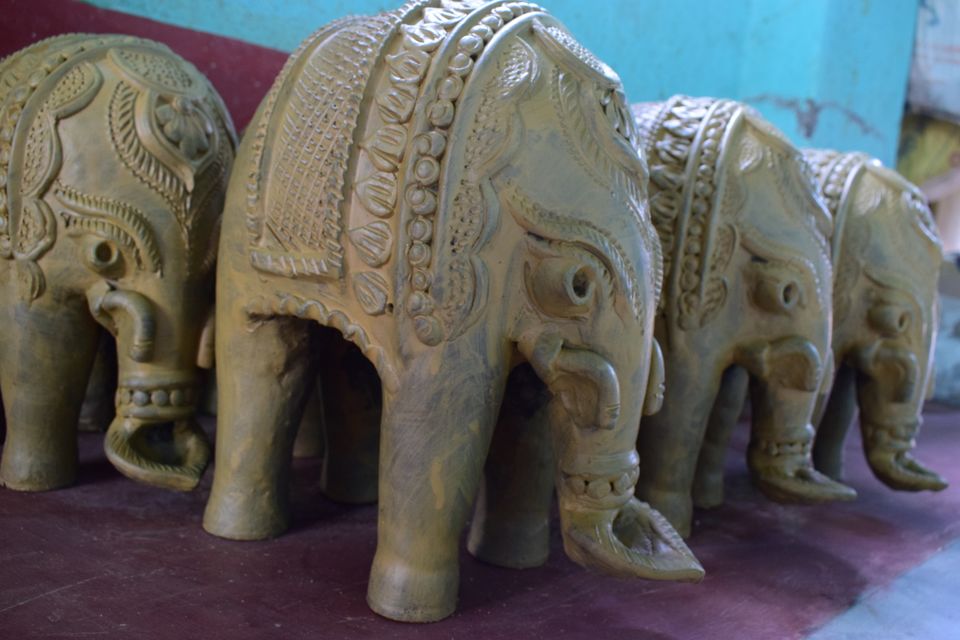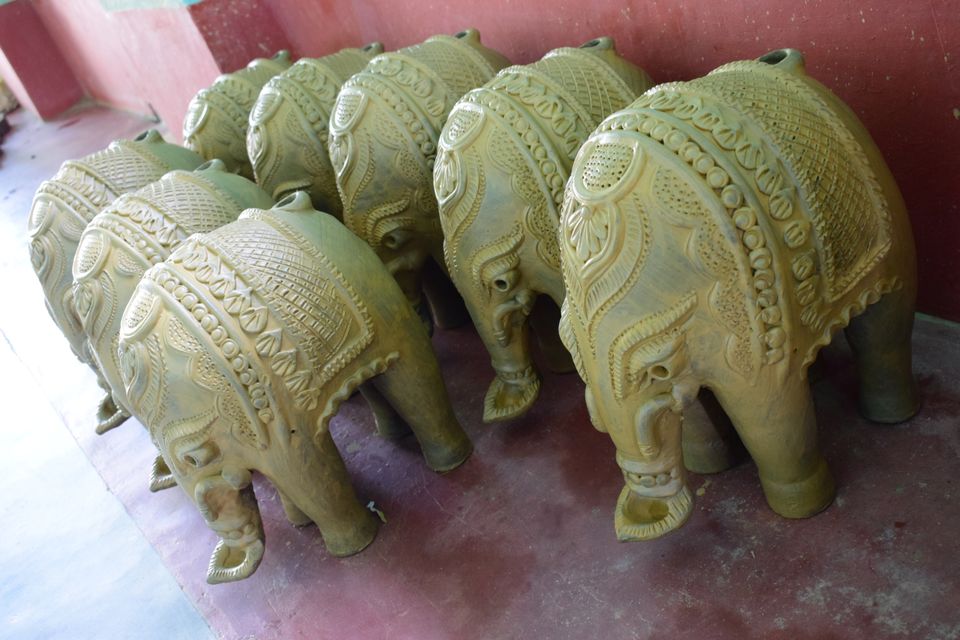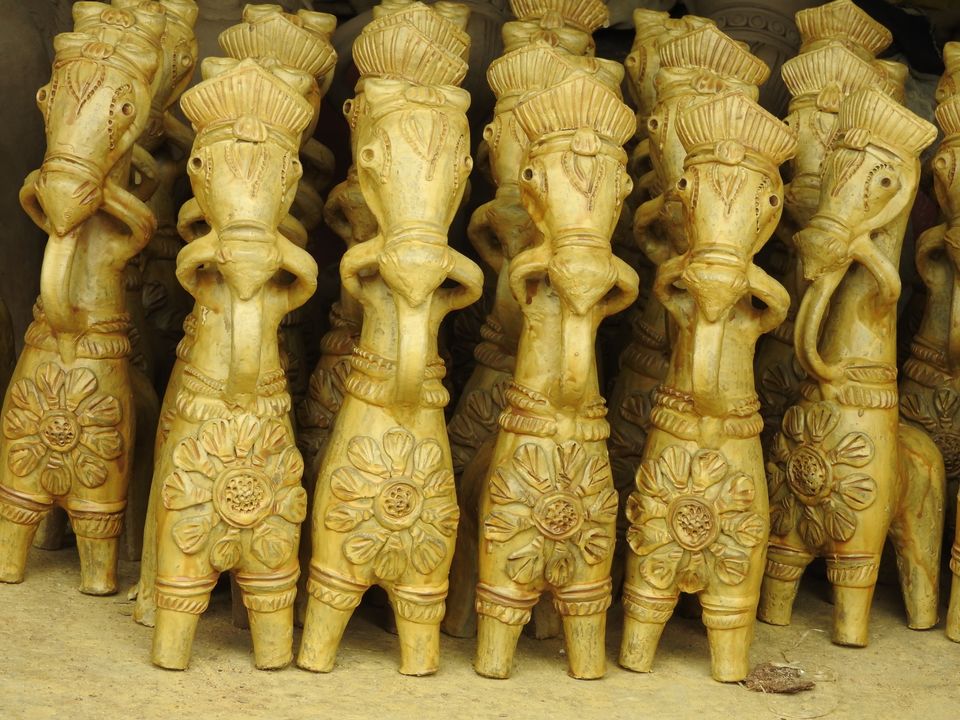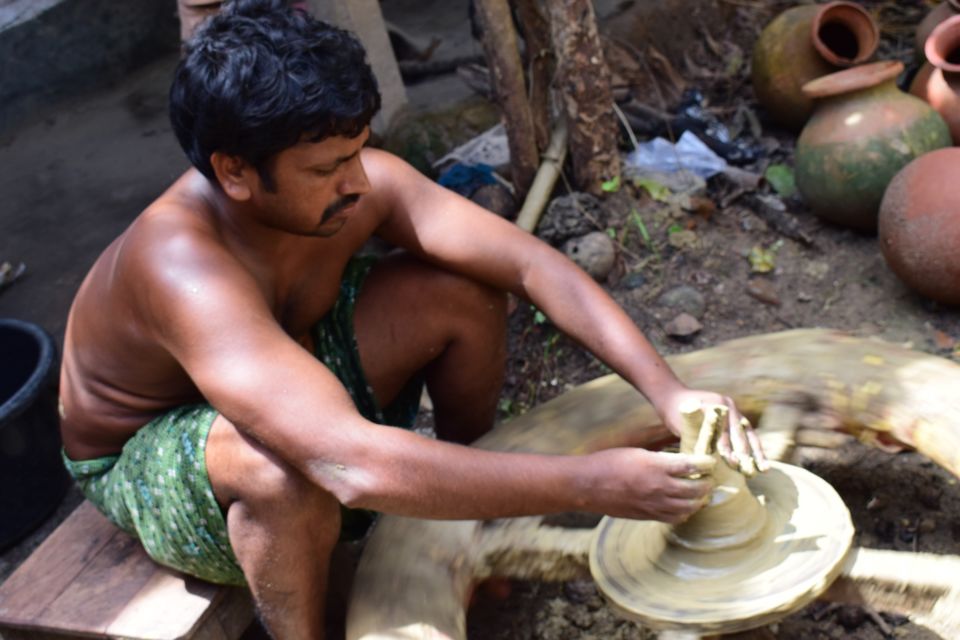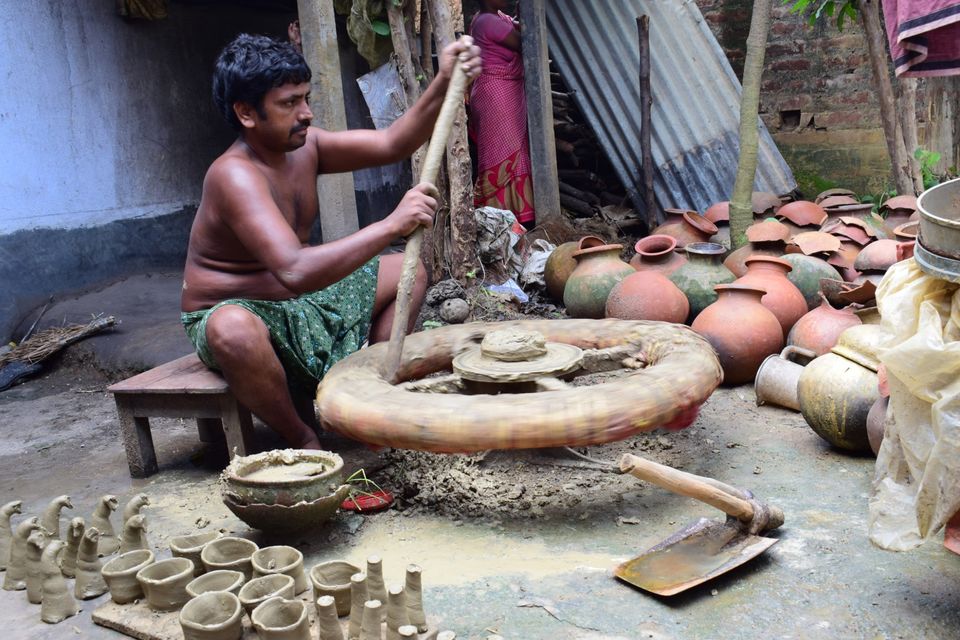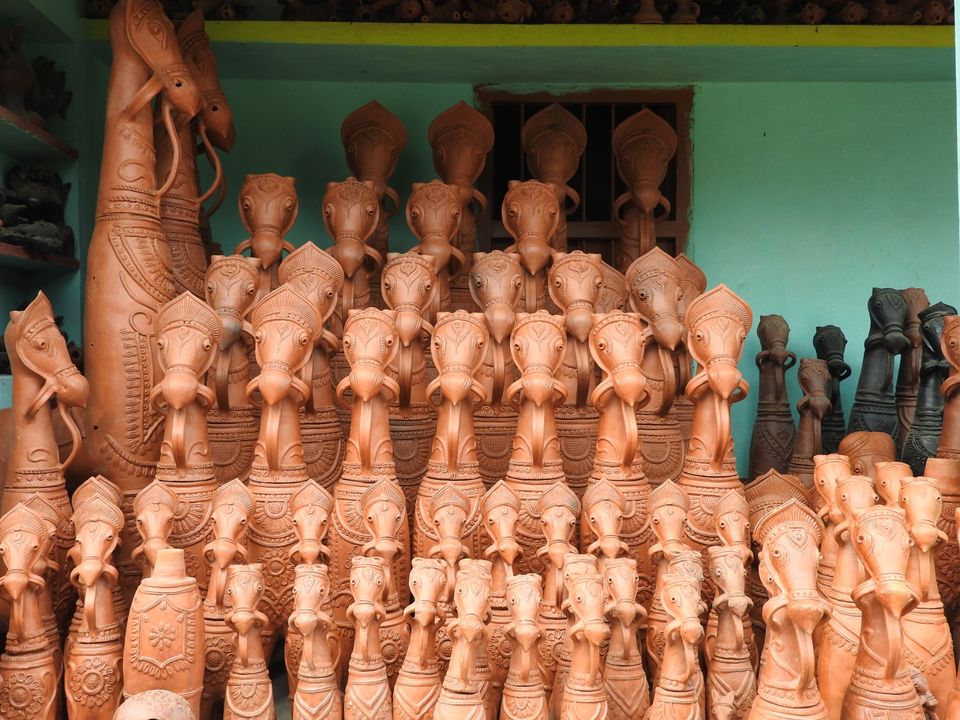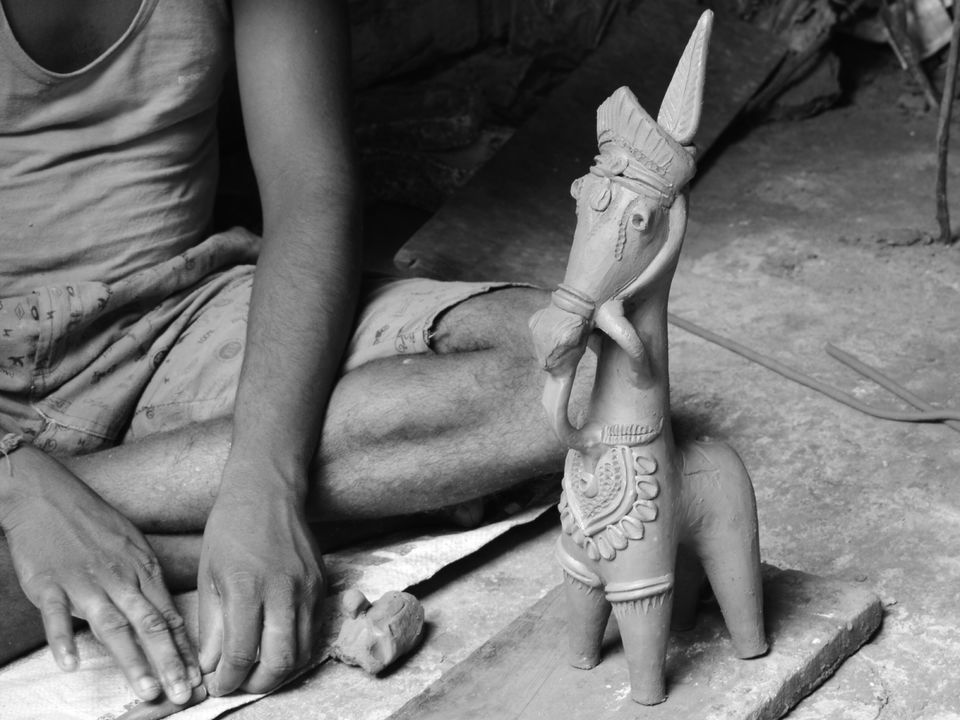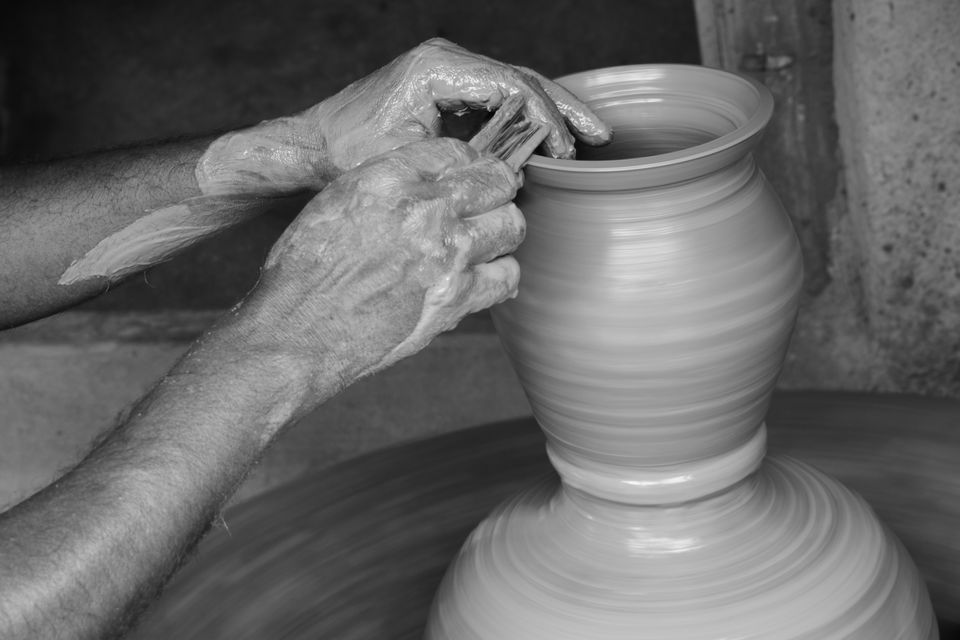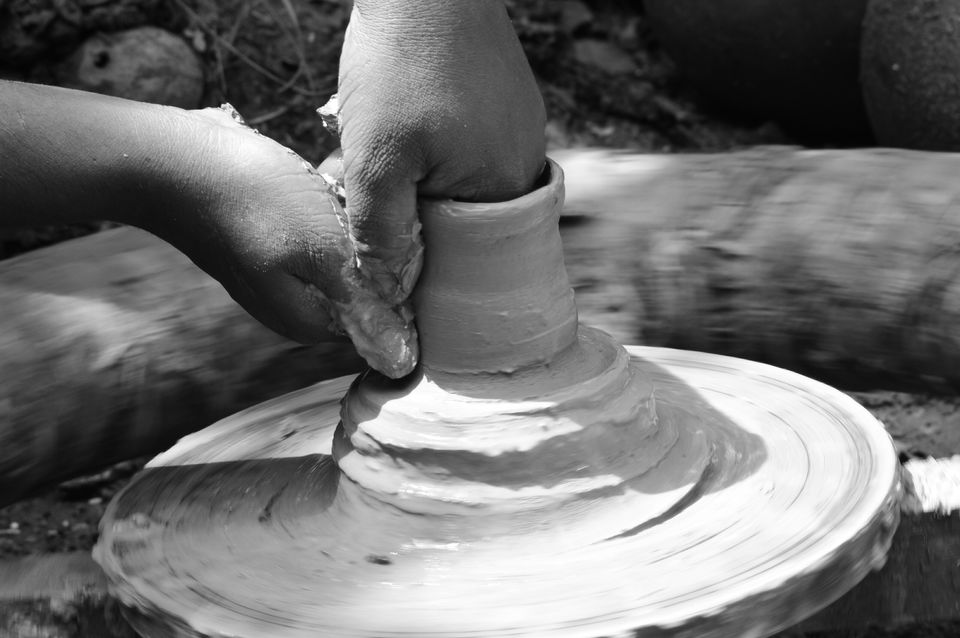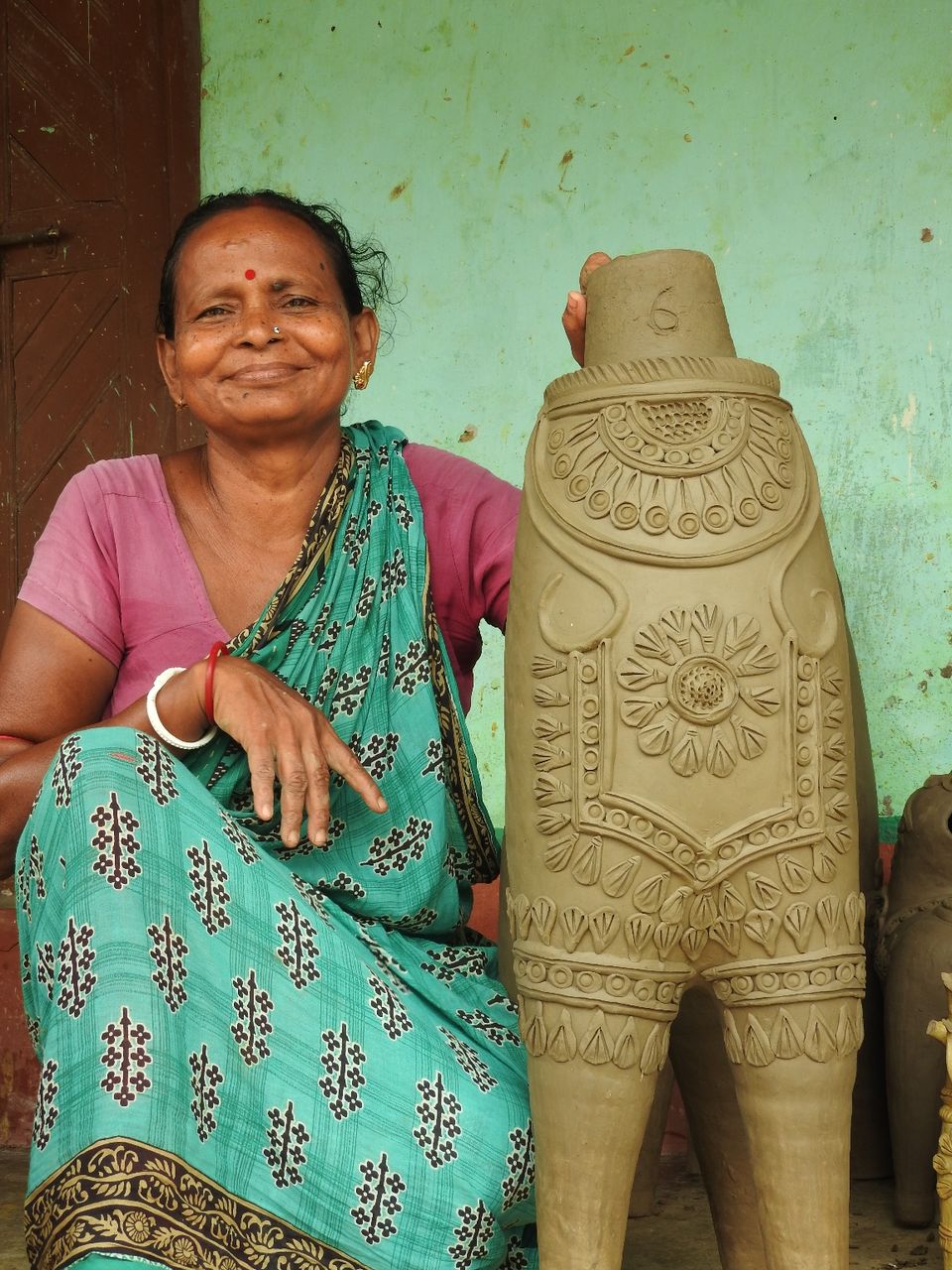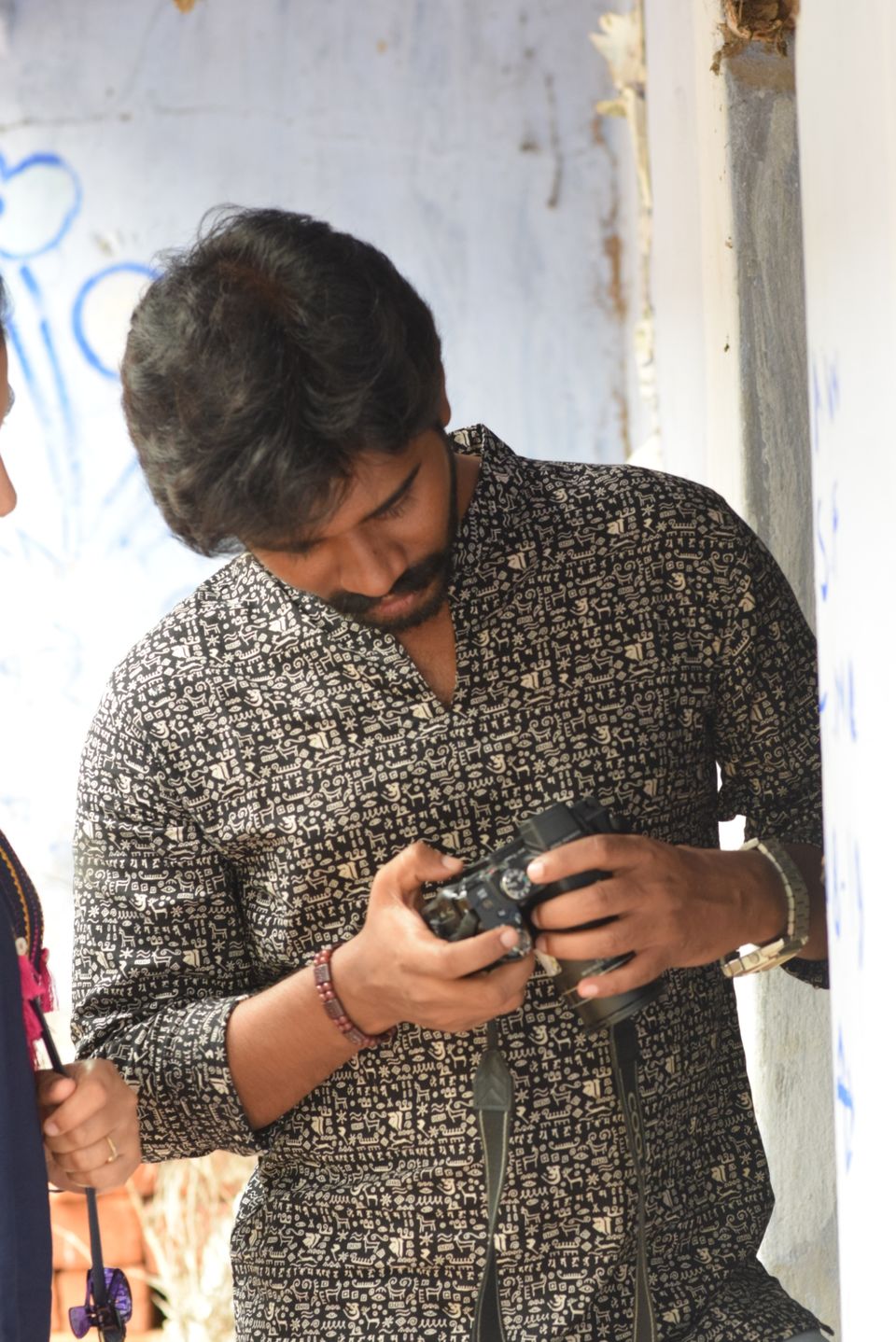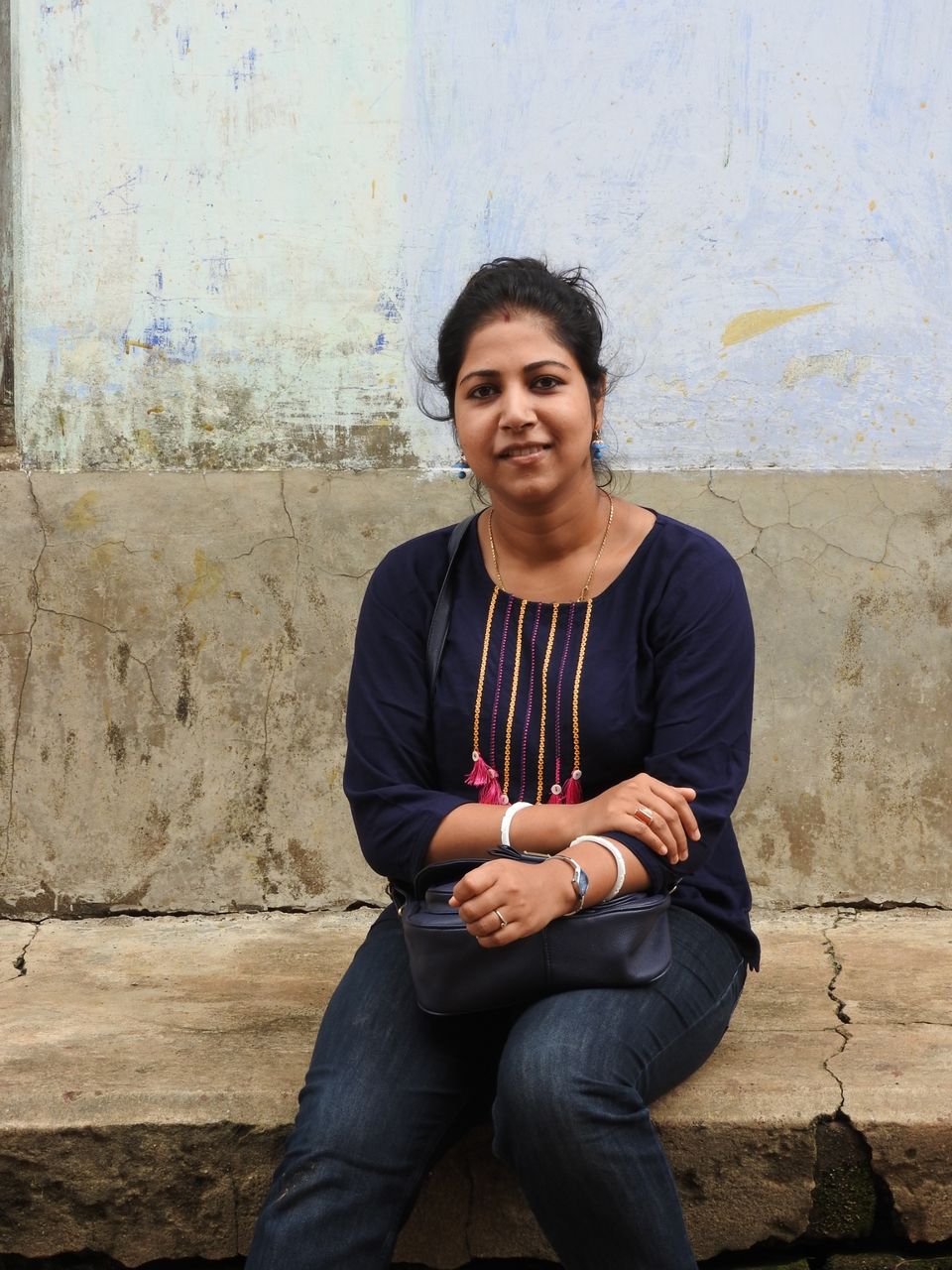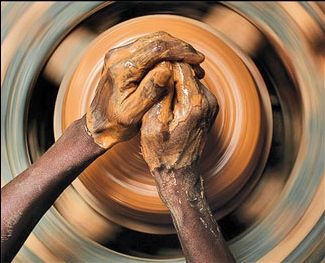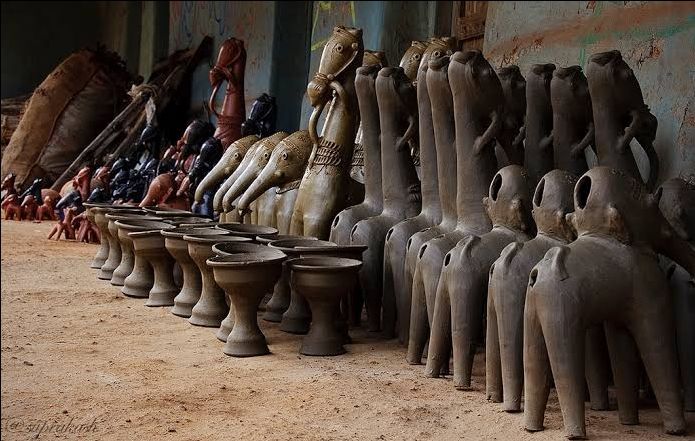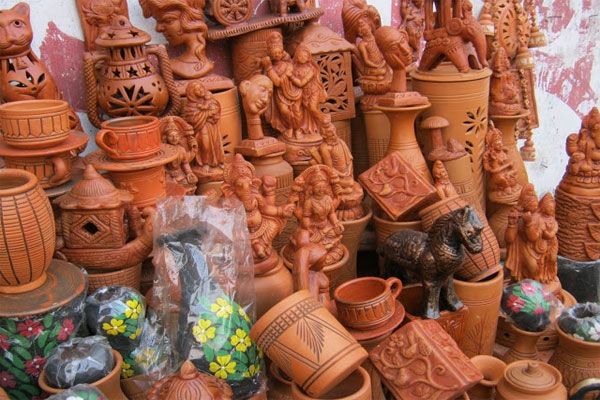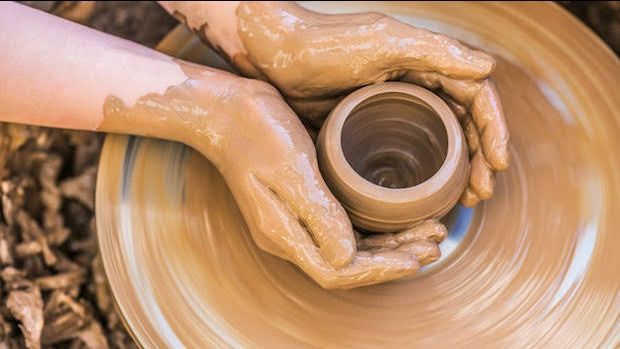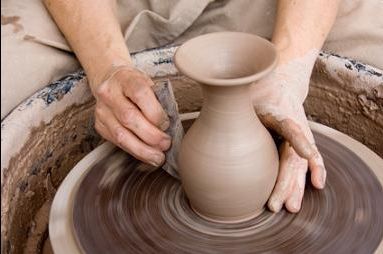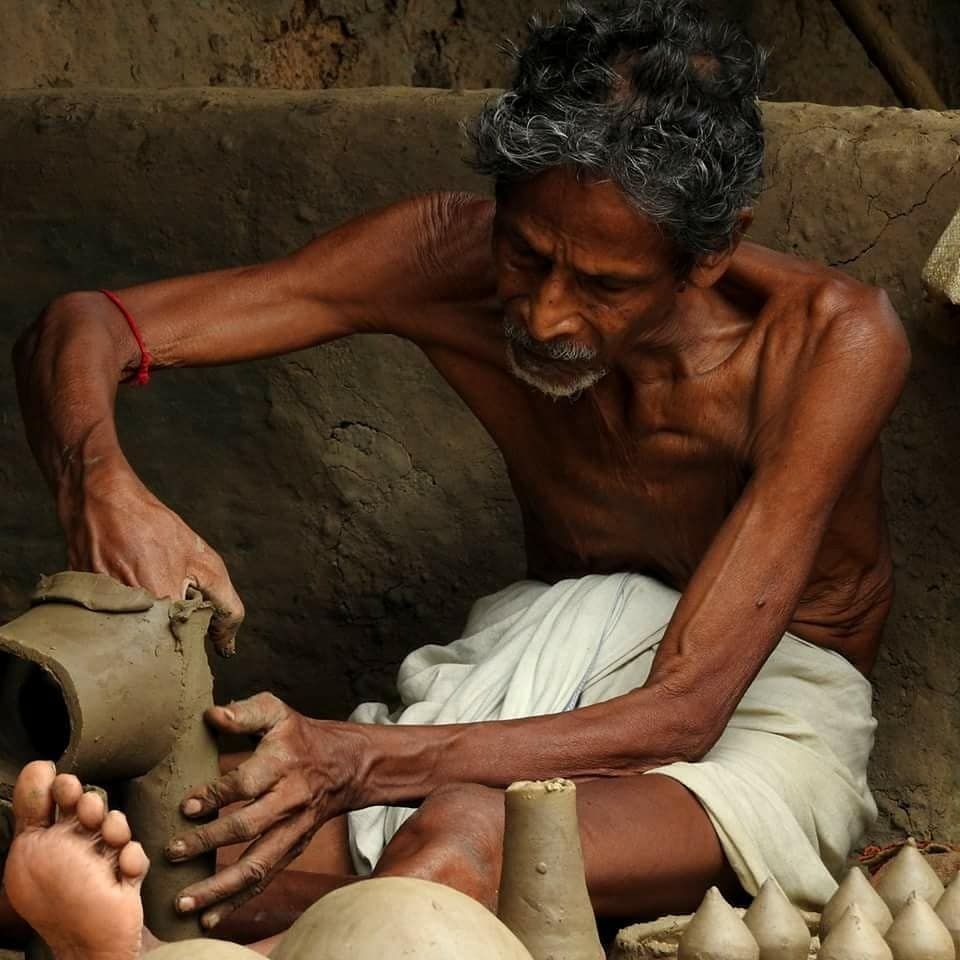 Had a great moment at Panchmura village. Purchased some homecraft items for house decorations and that in cheap rate than local market of bishnupur. Done  lots of photography. Accommodation and food are so cheap that can lead to a refreshing trip again.
I am so surprised to see such historically iconic architectures that made from burn clay Stone at 16 century, where people had some serious talent and patience to made history by hand. I would like to suggest my viewers for a must visit and get amazed.
I wrapped up my short trip in a bag ,full of precious memories and of course some collectables...