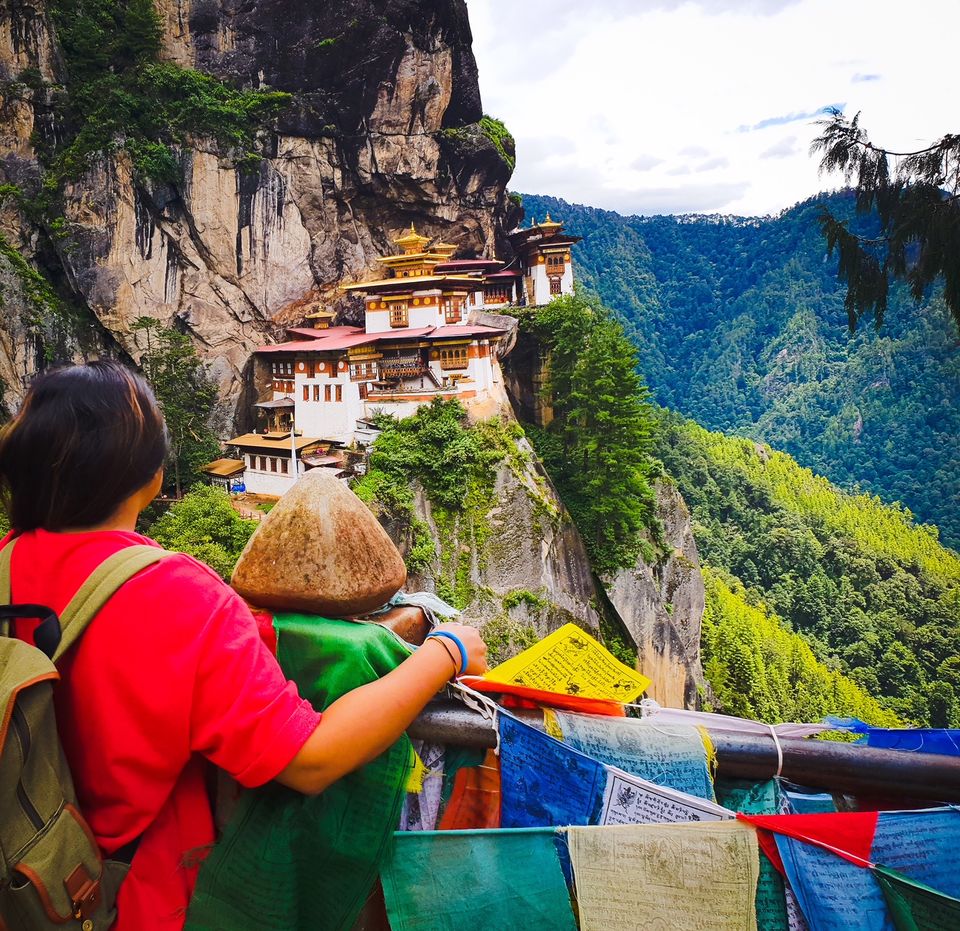 Monsoon is my favorite season to travel, last season it was Sikkim and Darjeeling and this season, we decided for an epic road trip to Bhutan. Long winding Himalayan roads with scenic drives & natural beauty that will amaze you. This country is not gorgeous in its natural beauty that you will experience but will also surprise and then delight you with the really kind and happy people this country hosts. And, I am not exaggerating!
This is a complete guide with day wise itinerary, AirBnb, expenses, immigration formalities for Indians and must-dos. 9 days and 8 night costed us Rs 25000 per person inclusive of all and helped us in busting the myth that this is quite an expensive place to travel.
So, Read on and Travel on:
Our Plan: Delhi-Bagdogra-Phuntsholing-Thimpu-Punakha-Paro- Phuntsholing- Bagdogra- Delhi
Day 1: Sat (Delhi-Badgdogra-Siliguri-Jaigon-Phuntsholing)
Took a 2 hour flight from Delhi to Bagdogra in Air Asia flight. Got a pre-paid taxi from the airport and we were off to Phuntsholing via Siliguri. It took us around 6 hours with a stop in between. Get down at Jaigon, the last town just before the border and either WALK to the first city of Bhutan or in case of luggage, change to another cab which will take you in city and to your hotel.
Major expenses- Flight- Rs 7000 return, Airbnb Apartment - Rs 2300 for a night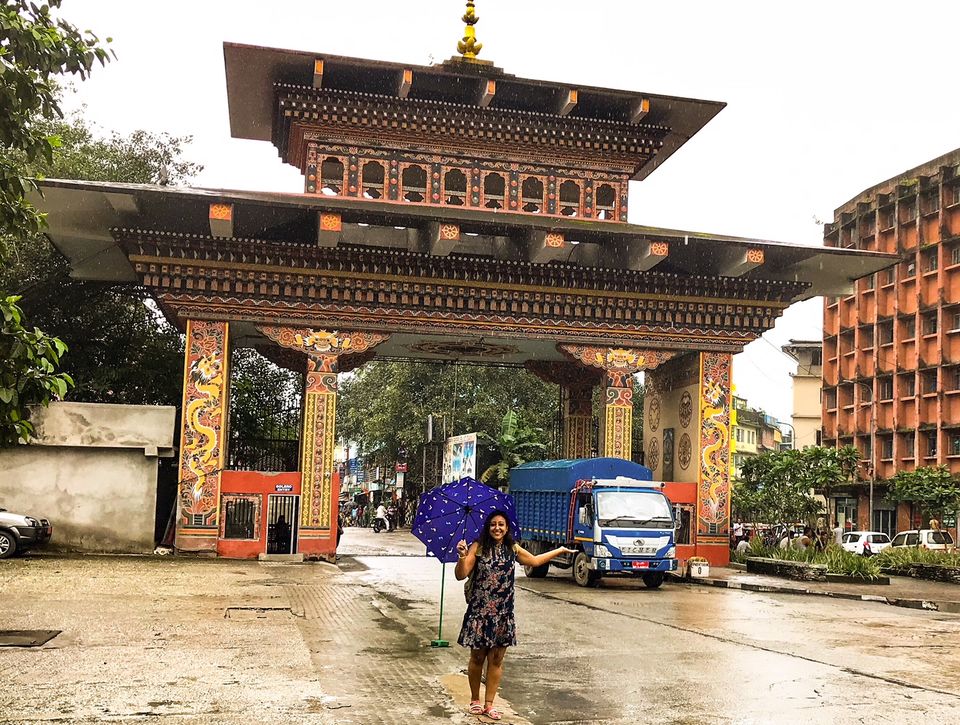 Welcome to Bhutan!
Phuntsholing is the first city of Bhutan through which you enter. Here, we are supposed to complete immigration formalities so that we get a permit for Thimpu and Paro. Mind you, the Immigration office is closed on Saturday and Sunday, and we could only get a permit on Monday morning. Some Must-Dos:
• Carry photocopy of passport or Voter id as well as originals, Indians can get a permit even if they are not carrying their passport
• Carry a copy of all hotel bookings and itinerary
• One passport size photo
You will receive an Immigration form which has to be filled with your basic details and above mentioned have to be attached. Same will be submitted and post your verification, you will receive your permit.
Carry your Passports in case you love collecting stamps, cos, voila we got some here!
Day 2: Sun (Phuntsholing)
Since, we were supposed to get a permit on Monday, this was our free day. We experienced some Bhutanese vibes by enjoying the lovely eating joints, visiting the Stupa, shopping from their export houses, shopping groceries from their local shops and doing bookings for the coming days!
Recommended: Kizom Café for very good food and smoothies & Asia Kitchen for delicious Bhutanese and Indian food. Stay: Damchoe's serviced apartment @ Phuntsholing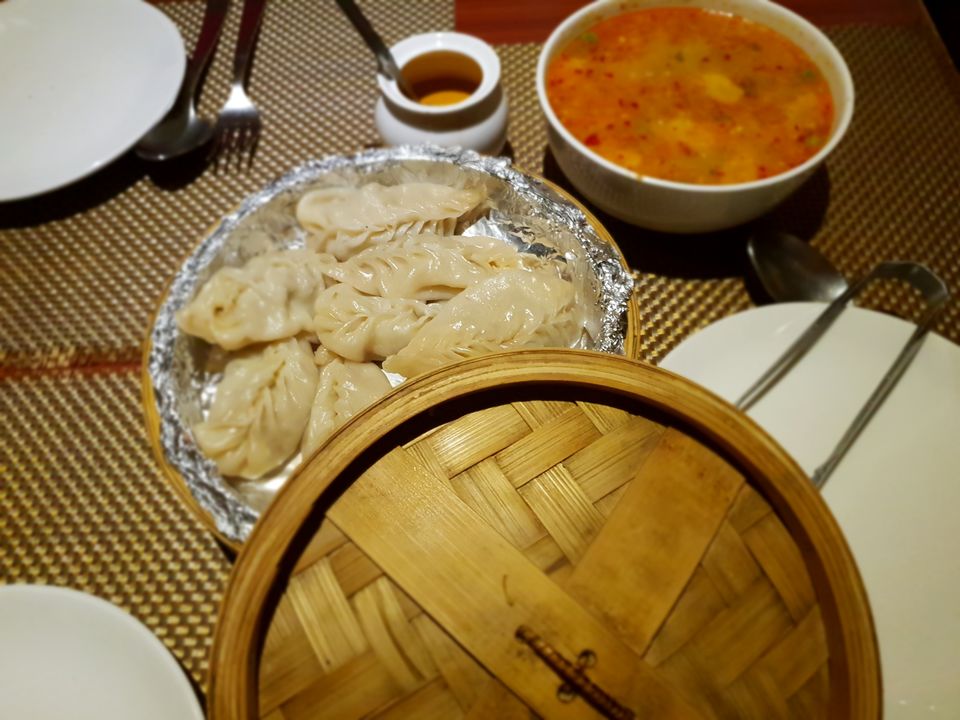 Day 3: Mon (Phuntsholing- Thimpu, 7 hours)
We were told to be the first in queue for permit. We were the first ones to go all ready with our papers & initiated the line for permit at 8:00 am. This was one of our smart decisions. By 9:30 am, there was a long line with lot of people running for photocopies. We were able to get the permit by 10:30 am after our biometrics! Hurray!
We had already booked a 12:30 pm bus on Sunday for Thimpu which was more like a tempo traveler. You will drive through various small towns of Gedu, Chukha and Chunzom as you drive to Thimphu. We were stamped Entry on our permits and after around 6 hours, we were in the Capital of Bhutan.
Bus Fare: Rs 195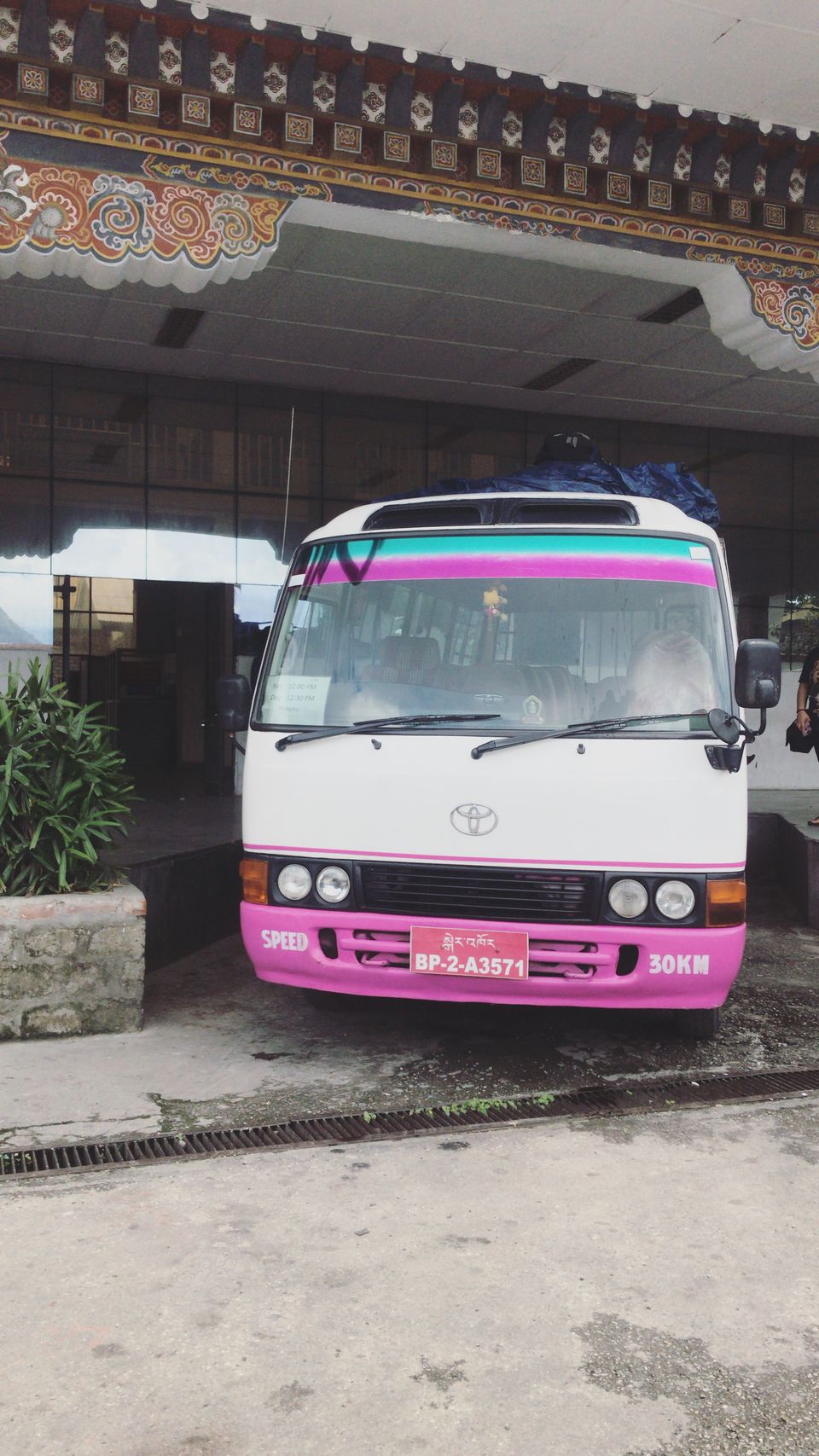 Being used to travelling in India; it was such a surprise to experience clean washrooms and 'Dhabas' on the way. I can write a separate blog on it :p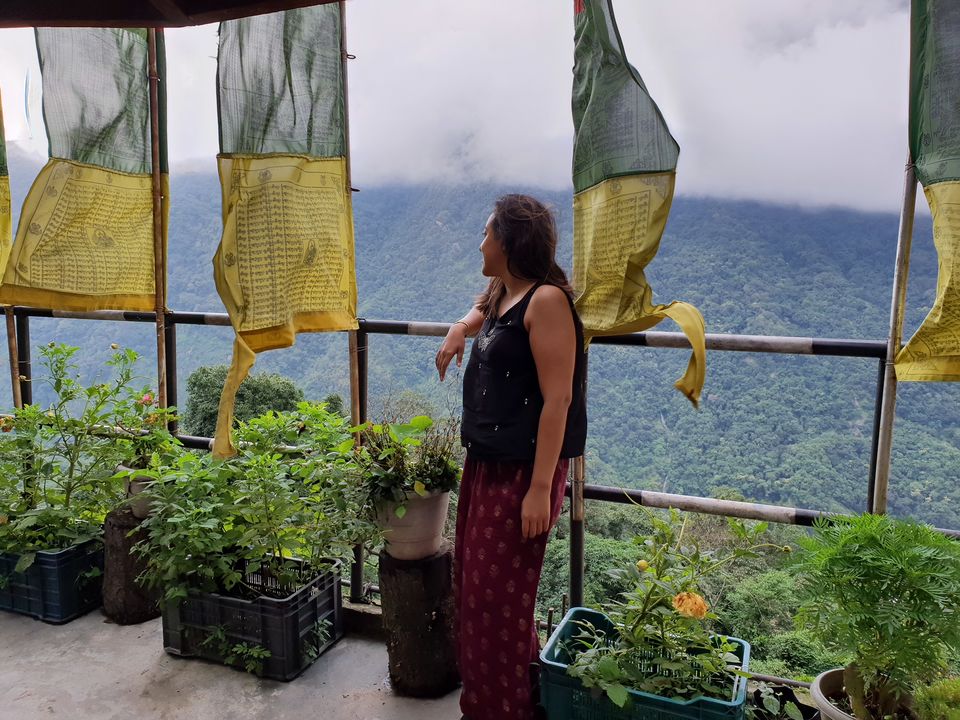 Day 4: Tue: Thimpu

Booked a taxi for local sightseeing. Going to a local taxi or a bus stand is a good way to do any booking. Visit the Memorial chorten and Buddha Point where a giant statute of Buddha looks over the entire city of Thimphu. Then we went for a half day trek to Tango Monastery. Its a one hour uphill walk to reach to this Monastery. The Monastery was built in 15th century by the great saint Drukpa Kunley ('The Divine Madman'). Also, visit the nearby Trashichho dzong (Fortress).
Day cab charges- Rs 2000. Stay: Eungdrung Apartment, Rs 2000 per night for apartment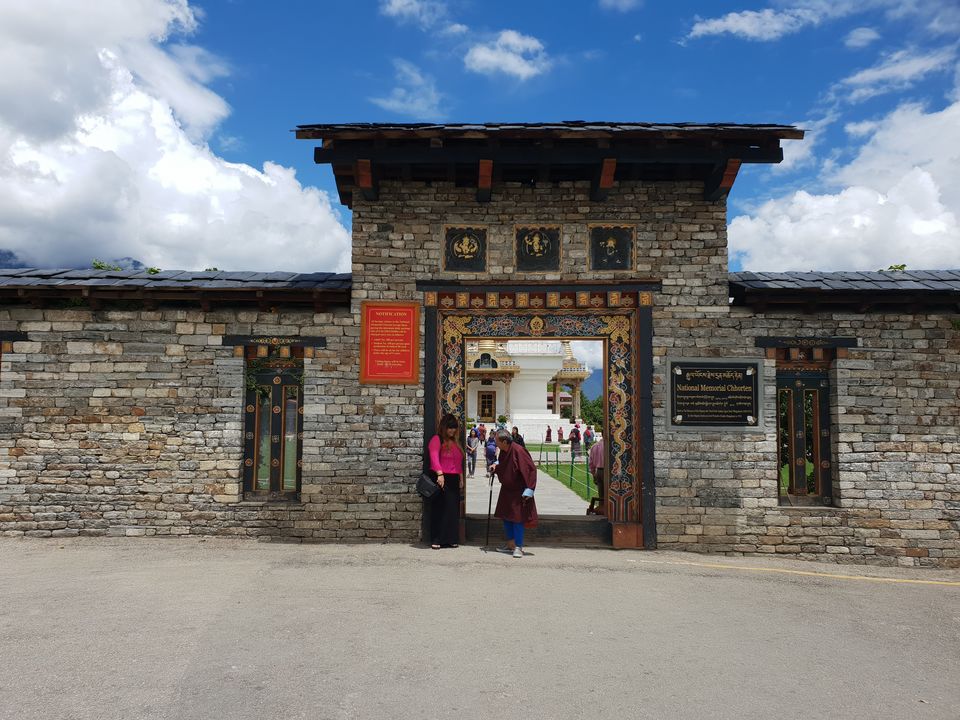 Day 4: Wednesday: Thimphu to Punakha (4 hours)- Day Tour
At 8 am, we left for day tour Punakha, For us, this small Himalayan town turned out to be most beautiful.
Our first stop was Dochu La - A mountain pass which offers a stunning 360 degree panoramic view of Eastern Himalayan mountain ranges. It has 108 chortens or stupas and shows the magnificence of Bhutanese architecture. Enjoy lunch at Druk Wangyel Cafe and then visit Punakha Dzong- a 17th-century fortress at the juncture of the Pho and Mo Chhu rivers. A guided tour is recommended to understand how Bhutan came into existence and how Tibet-Indian-Buddhist spirituality is interlinked.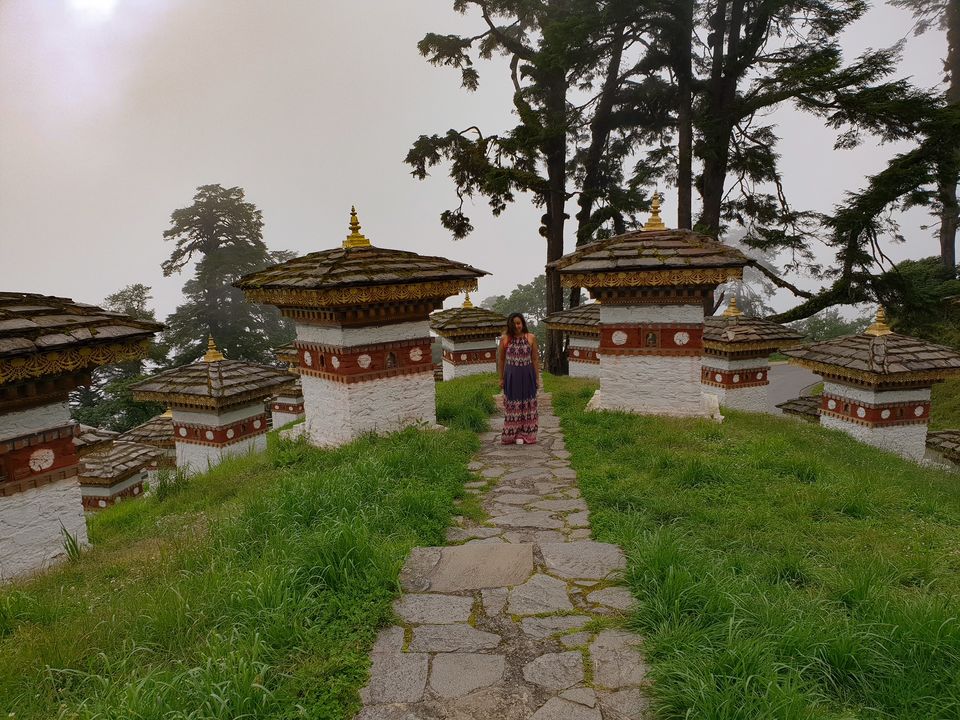 Walk on the suspension bridge & end your day tour by visiting 'Chimi Lakhang' a temple & the village celebrating fertility. Do not forget to click some crazy photographs and walk through the paddy fields.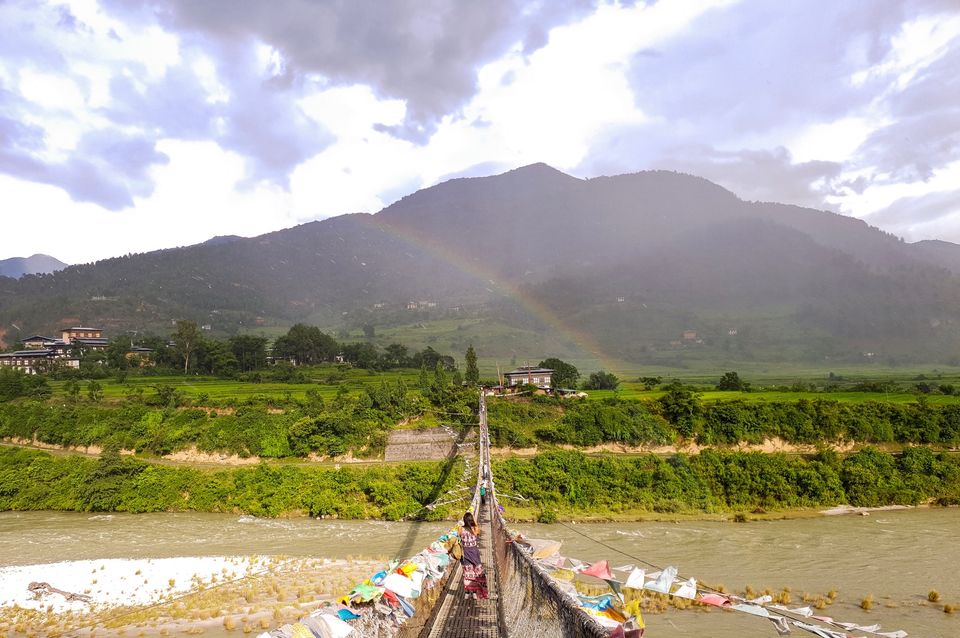 You can stay in this really laidback place also but we chose to do this as day tour. One can also do rafting in Punakha.
Day Cab charges- Rs 3000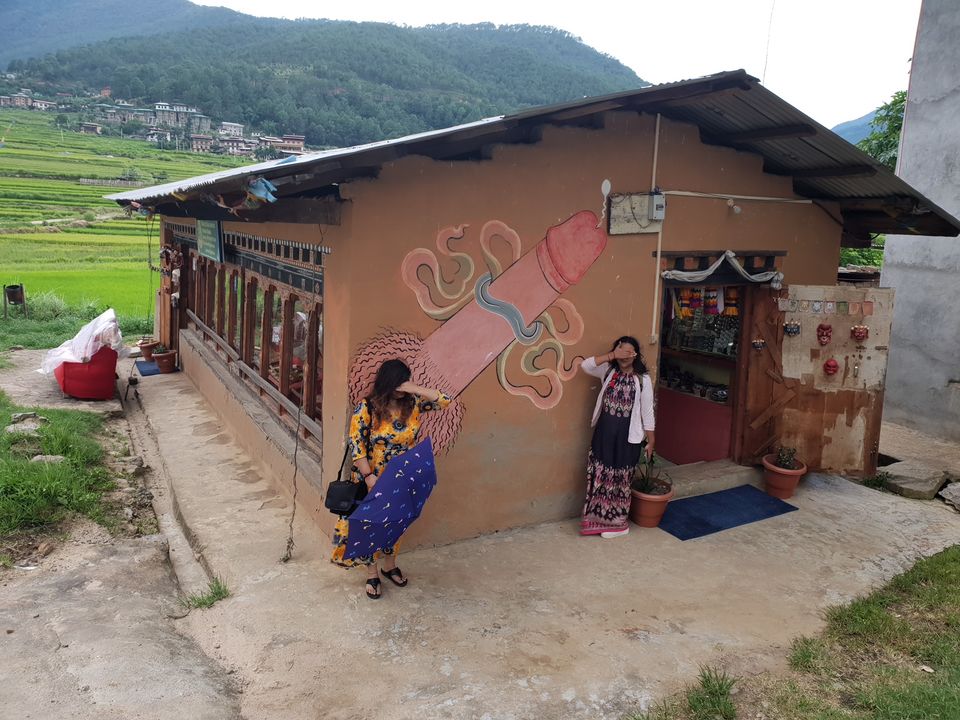 Also, Wednesday night is a ladies night and perfect for some pub hopping. Thimpu is quite known for its night life. So get dressed and hit it! Recommended- Vivacity and Mojo park( walking distance to each other). For food, enjoy local eatery-Zombalaya. Rest of the places are quite hit or a miss!
Day 5: Thursday (Thimpu- Paro)- 2 hrs
Now, Thimpu is at the centre. We took a bus from Thimpu to Paro. Our Airbnb host picked us from the bus stop at town to take us to the stay (12 kms away from town). This was a bit of miscalculation as this restricted our movements to the town. However, pros included- stay in a middle of farmland. Hence, we reached by 3:00 pm but couldn't really enjoy the town. Perfect place to be, in the middle of nowhere. However, it was near to a very famous- Drukgyel Dzong in Paro from where one can see the towering peak of Jomolhari who is revered as powerful goddess.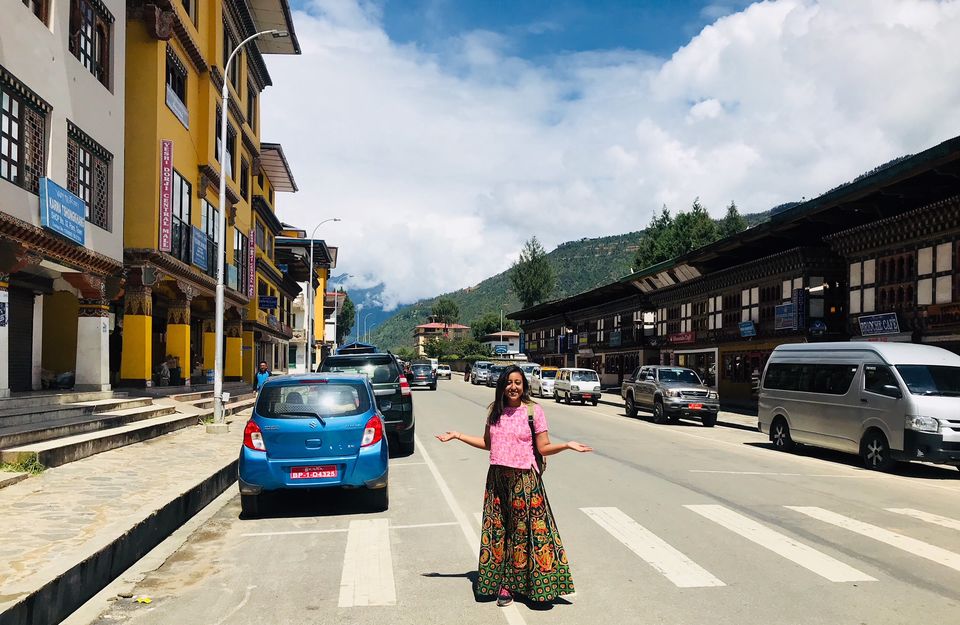 Day 6: Fri- Paro (Taksang Trek)
Finally, the day has come to trek to Tiger Nest, the UNESCO World Heritage site. We started at 8:00 am and this took us 4 hours one way. It is an intermediate trek and I would suggest a walking stick for beginners. You can rent a pony also to only to climb upwards (halfway) for Rs 700. Ponies are not available for return trip. There are lot of stairs also post the climb- well, I think Tiger Nest (Taksang Trek) will make itself to a separate blog only! Start early at 8:00 or 7:30, to avoid afternoon heat. The temple is worth it and is said to bring all your wishes true.
Entry ticket-Rs 500. Cab: Have to be reserved, takes 1000. We did not do this and had to hitchhike back to town and then took a shared cab of Rs 50 each. We are lucky like that!
In the evening, Visit the Ta Dzong, which is the National Museum of Bhutan. Don't forget to pick up some authentic local handicraft as souvenirs.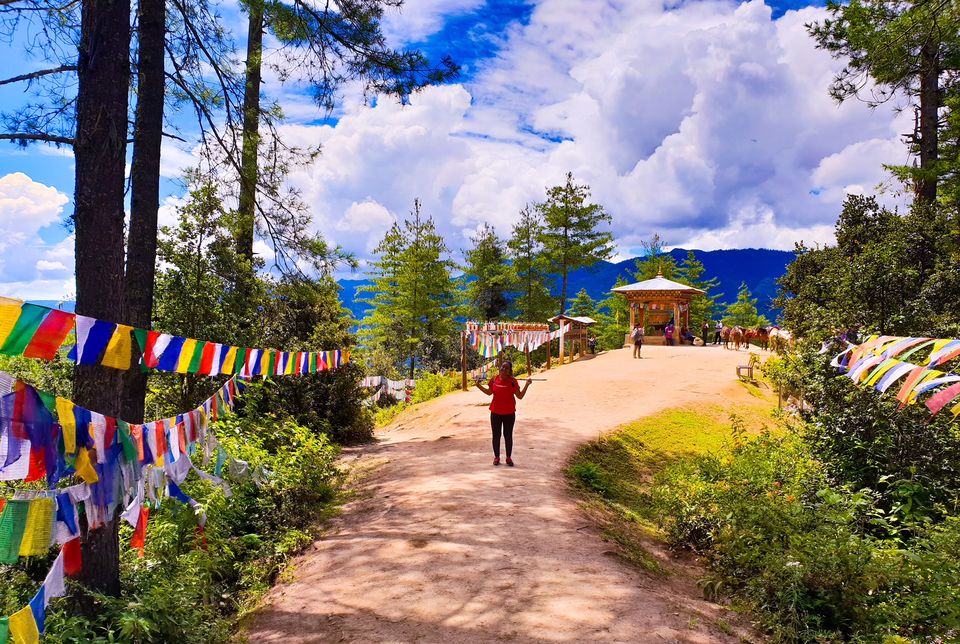 Day 7: Saturday- Paro – Phuntsholing (5- 6 hours)
We booked a cab back to Phuntsholing and enjoyed the views even more, being the 'last drive'. We came back to our airbnb, which feels like home and bought some more souvenirs and local candies to take back as gifts. Highlight also included walking back to 'India'- Jaigon to have some Dominoes Pizza. Jaigon market also has some wholesale prayer flag shops- in case you want to buy some souvenirs.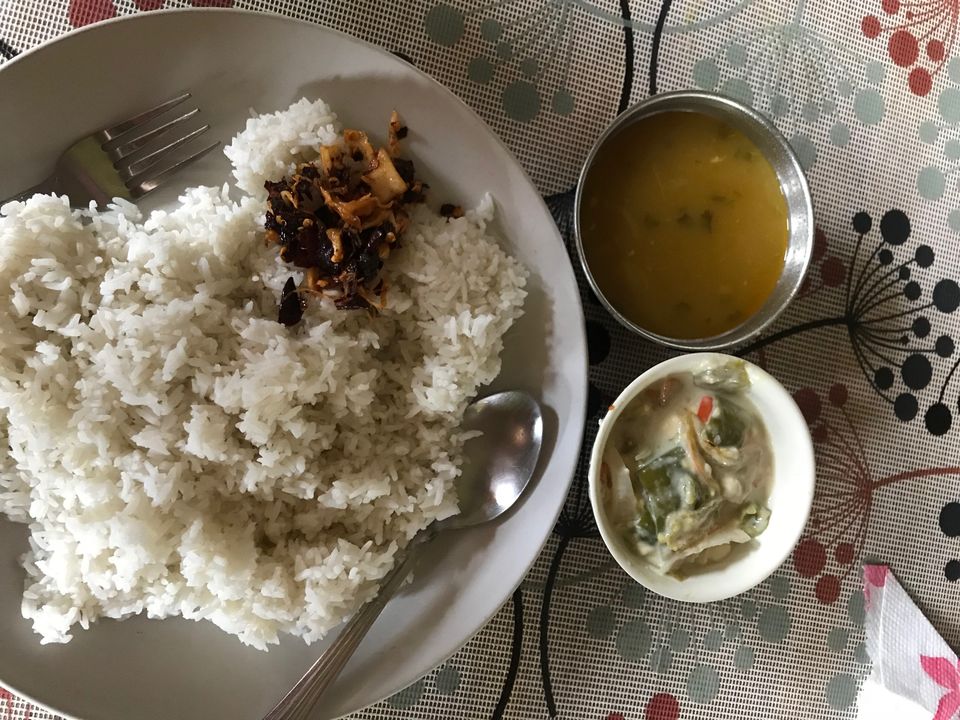 Day 8: Sunday- Phuntsholing – Bagdogra – Delhi
The day was spent going back to Bagdogra for our flight at 18:15. Some great memories and so much wiser about a magical place- Bhutan. The land of roaring dragons and happiness.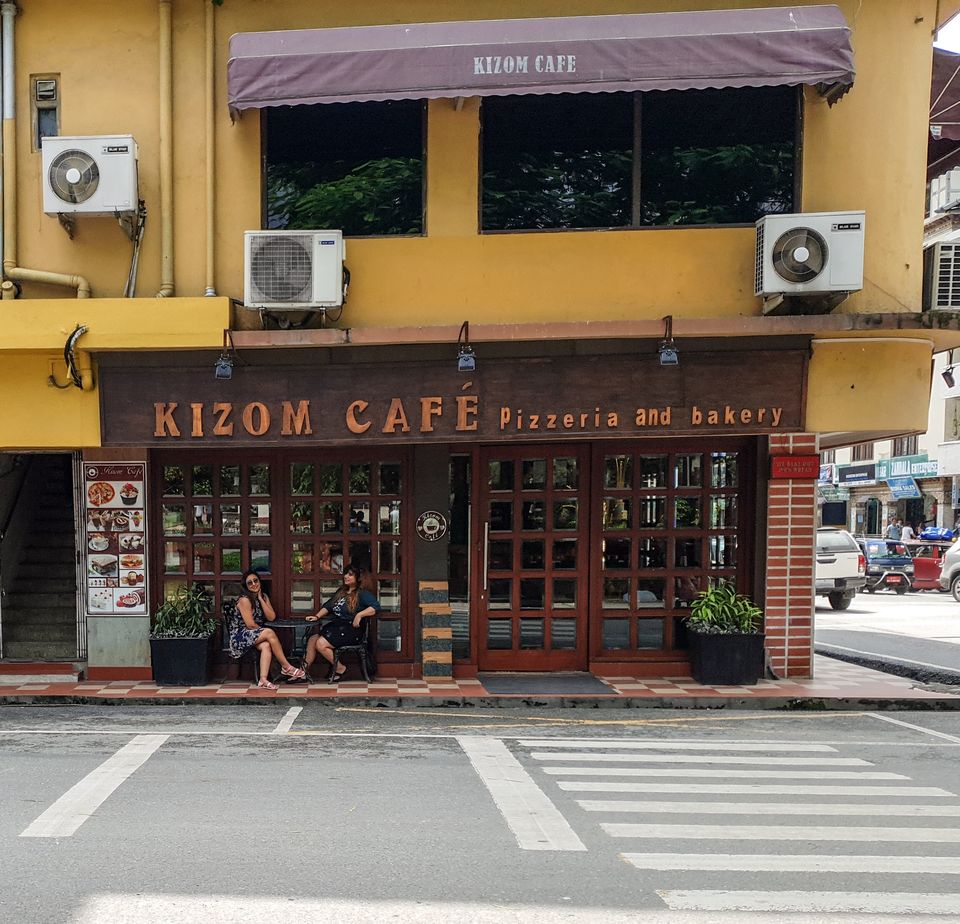 Last Tips:
• The prime reason for us saving costs were using buses to travel intercity and Airbnb. For local sightseeing, you will have to book a taxi whole day only. AirBnb also meant us cooking food as this was one of the first trips when we got a little tired of eating out every meal. It not only saved money but also made us enjoy our stay even more
• Bhutanese currency(Nu) is equivalent to Indian currency and Indian notes can be used. We used Rs 100 and Rs 500 notes and did not get money exchanged. Rs 200 and Rs 2000 notes cannot be use their.
•The itinerary is relaxing and laidback. We skipped doing valleys like Phabojika and Bumthang to avoid too much of road travel and instead focused on Slow travel this time. You may check these 2 places and can add in your itinerary.
• For the Taksang trek (tiger nest), carry some fruits and snacks. Though there is a cafeteria in between, but you get overpriced food.
•Be very cautious of your dress both males and females. Bhutan is all about visiting various Stupas, Dzongs and Monastries and dress code is strict. Wear full length clothes. We were careful, still I was told to cover my halter dress in Punakha. Thankfully, I was carrying a sweater. Also, smoking is prohibited everywhere publicly. Drinking is quite common and quite cheap. Hence, buy your stash here.
Hope, this blog helped and inspired you to plan for a visit to Bhutan! Add a Road trip to this place in your bucket list where the GDP is measured in happiness. Do you really need another reason to travel here?
Ask me in case you need more information for planning.
For more, follow me on instagram: @beingtravelninja