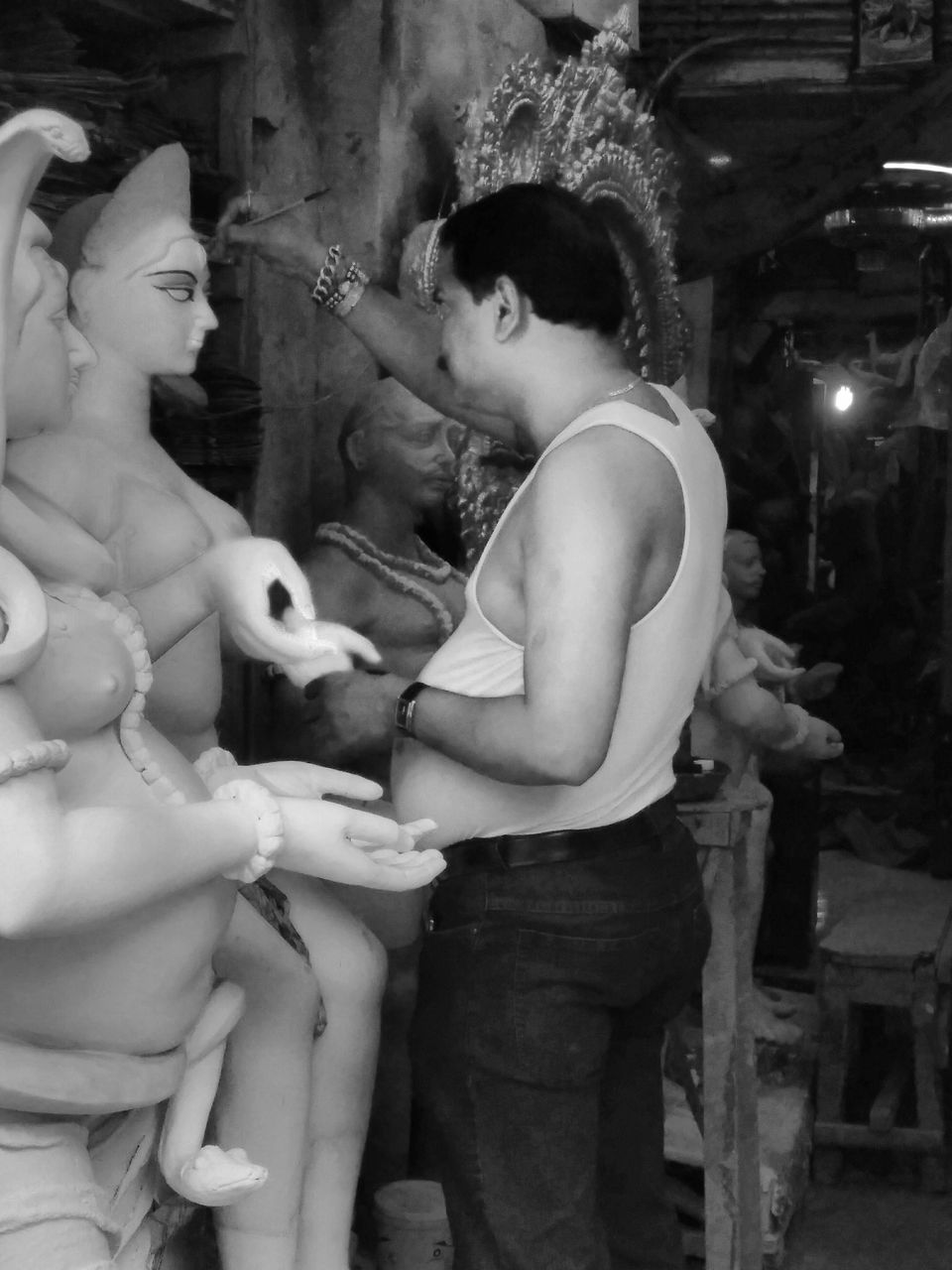 Every journey starts with a quest for something and our started with the quest for exploring the allies and gullies of North Kolkata. The north and south part of Kolkata is well connected with station and metro railway, thereby reducing cost and time.On a bright Sunday morning, we decided to embark on our journey.We took a train and reached Rabindra Sarovar Metro station.Though it was sunday, the metro was well crowded indicating people love travelling.[We would rather assume that ;)] Around 2 pm, the obscure part for us was ready to be discovered.
Stepping down the stairs of Sovabazar Metro Station, we could instantly sense the stark difference in the atmosphere.The huge old buildings bring the architectural ethos of the city through the intricate and detailed designs. Mitra Cafe, one of Kolkata's oldest and famous cafes is present just opposite to the metro station whose Fish Kabiraji recipe can surpass any other delicacy.As we started walking through the bylanes, we witnessed a typical sunday afternoon .Most shops were closed, people were playing cards on the street and street dwellers were busy preparing their meals.Every corner of the street had sweetshops with Nalen Gurer Sandesh being their speciality.
After walking for about 10-15 minutes,we reached the lanes of Kumortuli/Kumartuli which can be also called "Idol making para." The street comprised of small stalls where specially skilled labourers were making idols.From bringing clays , mixing, idol formation to painting of the idols - all were being done by different people.The uniqueness of this place attracts tourist and photographers from all over the globe.The workers exhibited passion and dedication through their works.These idols play an important role in the various festival that add to the rich Bengali culture.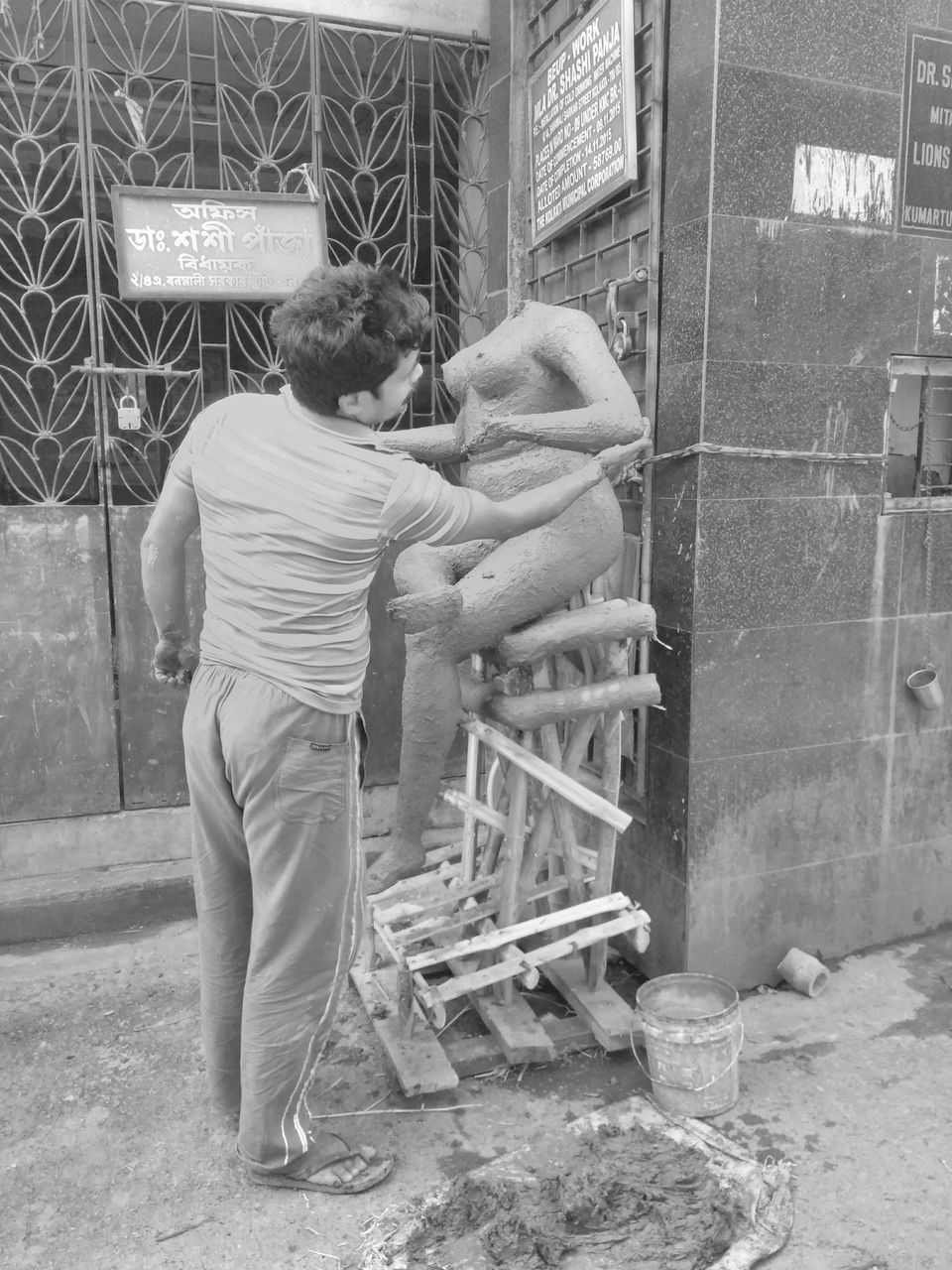 The place weaves a magic of rich heritage and culture which is quite appealling to the eyes.Such an experience filled our hearts with joy.Later, we decided to return by a launch ride.Therefore, we reached Sovabazar launch ghat after about 5 minutes of walking. The ghats act as another important means of communication with reasonable fares that wont burn a hole in your pocket.(ticket till Howrah ghat cost six rupees each)
While waiting for the launch to arrive at the ghat, we witnessed a scenic view- cloudy sky at the time of sunset and its reflection on the waves of river Hooghly.Then we boarded the launch and reached Howrah Ghat within 10 minutes. If you ever visit this place, don't forget to take the launch ride, enjoying the cool breeze and the captivating view of Howrah Bridge. After visiting and exploring it through our own eyes, we were able to catch the essence of the old Kolkata.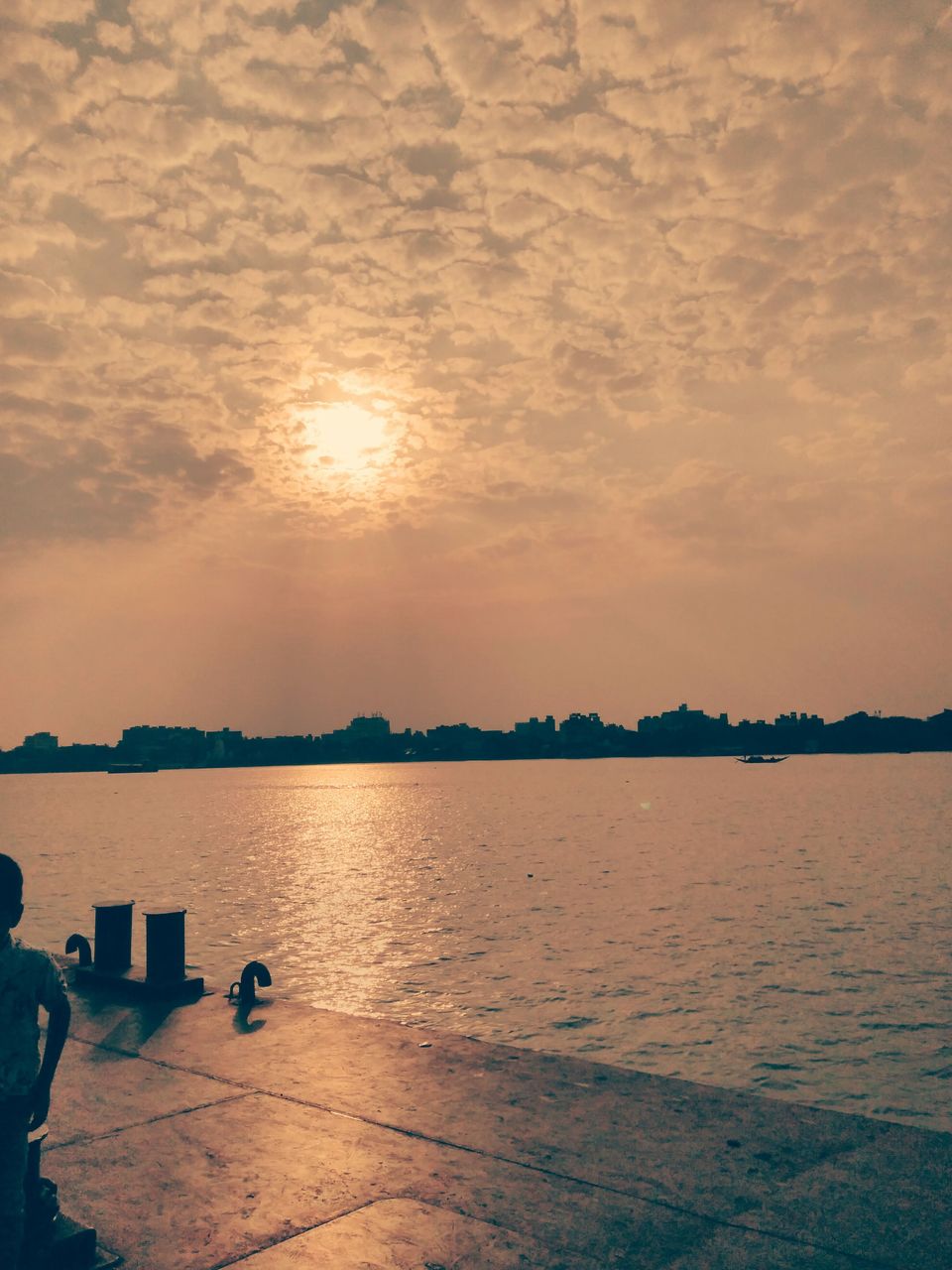 If you liked this post, please hit the link button and share it with your friends. Do follow our blog for more such posts. Thank You.