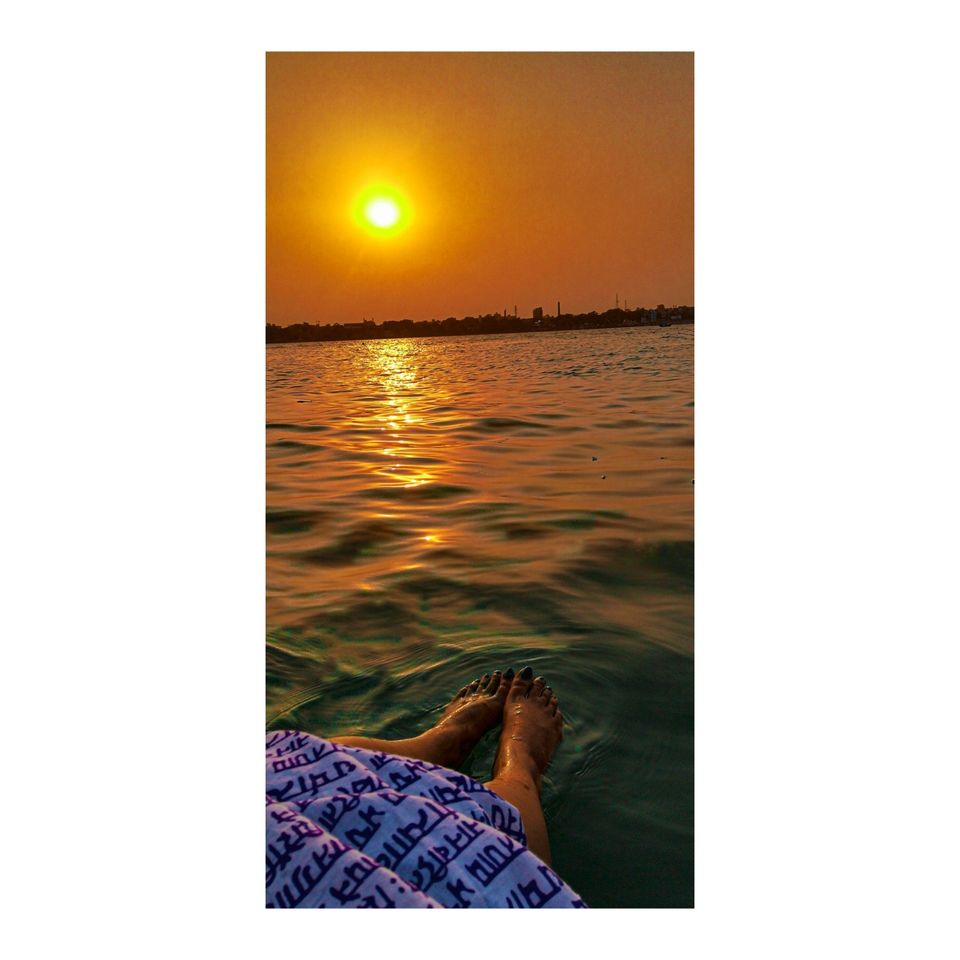 In order to get the raw glimpse of Kolkata or to be more precise to see Calcutta rather than kolkata, I decided to step into the streets of North Old Kolkata. Early metro ride to MG Road which costed me around 15 indian rupees continued with the thrill of handpull rickshaw which again amounted around Rs50 and then finally switching to foot, I managed to get close to my destination. A bit of walking through the congested lanes where you get to observe thousand of variety people, I finally reached my first destination "Armenia Chruch".
Second destination was "Mullick Ghat Flower Market" and for reaching that its just a 10mins walk from the chruch.
After crossing the iconic "Howrah Bridge"
I took a ferry till Sovabazar Launch ghat which will cost you around Rs 6 per person, enjoyed the soothing river waves and then headed to our last but not the lest, our final destination Hati Bagan to a quick photo session at the Graffiti lane.
To reach the lane filled with graffiti, all one has to do is take a auto from the Sovabazar petropump till Hati Bagan Pantaloons costing around Rs 10 to 15 not more than that, enter the Nalin Sarkar Street and you will be left mesmerised.
There ends my Day 1,looking forward to many more pocket friendly trips like this.
PS. If you really wanna have RAW FUN and that excitment then ask the locals about the route rather than trusting google maps.