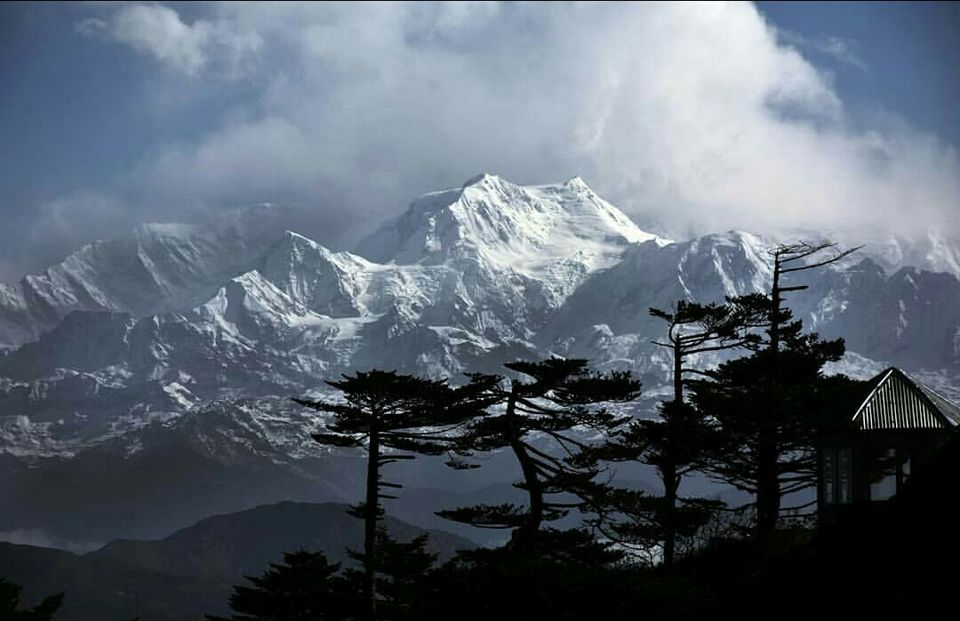 Darjeeling being located in West Bengal at the foothills of the Himalayan region is a well known tourist attraction over the years. It's known to be surrounded by its naturally beautiful green tea gardens and offers views of Kangchenjunga, the world's third-highest mountain.
Darjeeling is indeed one of the best hill stations in India. This beautiful town has so much to offer , right from the beautiful tea gardens , mesmerising mountain views, the adorable Himalayan toy train to food , shopping and so much more.
HOW TO REACH :
Airways. :
Bagdogra Airport serves as the closest airport to Darjeeling and has a huge number of flights coming in as well as going out.
Bagdogra Airport to Darjeeling is a 60Kms drive that takes approximately 2 hours.
Roadways :
Darjeeling is well connected by roads , highways and express ways.
Best route is via NH27.
Railways. :
Garib Rath Express , Howrah Express , Paharia Express to New Jalpaiguri.
From New Jalpaiguri Toy Train 52541 towards Darjeeling
WHERE TO STAY :
Darjeeling has a wide variety of stays and options to choose from starting as low as Rs 600 to as high as Rs 22,000. It has a mix of both budget hotels as well luxury and star hotels.
We stayed at SINCLAIR'S in Darjeeling , a great property , 3 star hotel with two bars and a restaurant. The rooms were nice and comfortable, service was good and breakfast spread was amazing.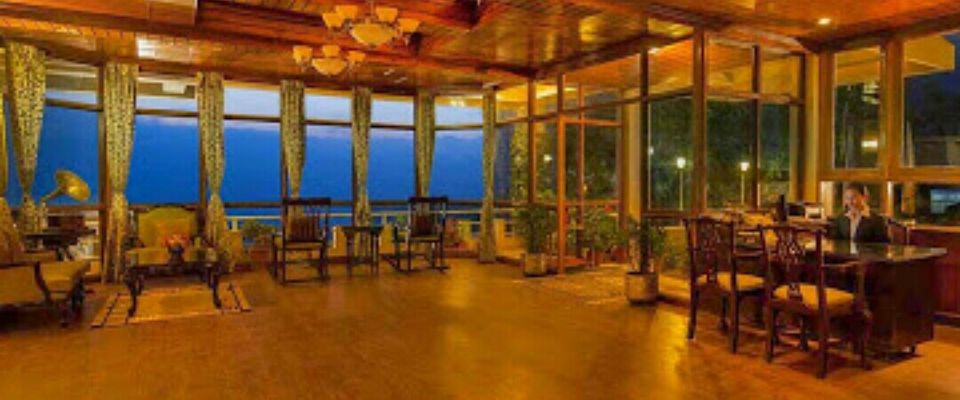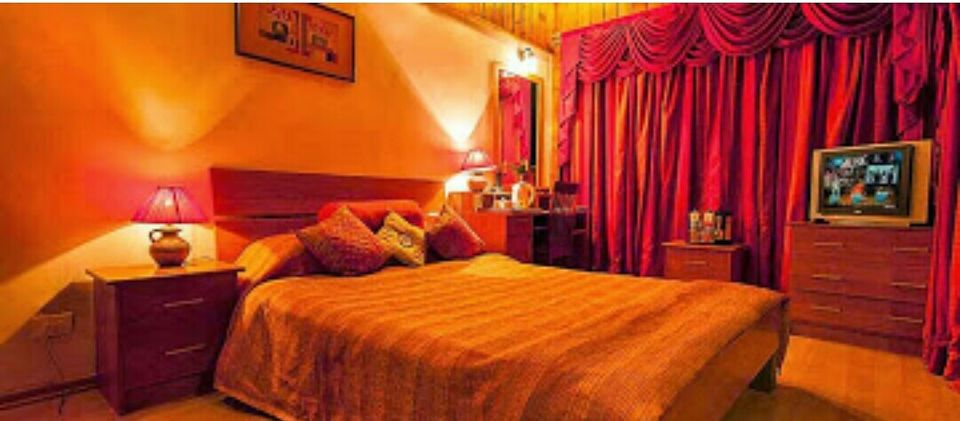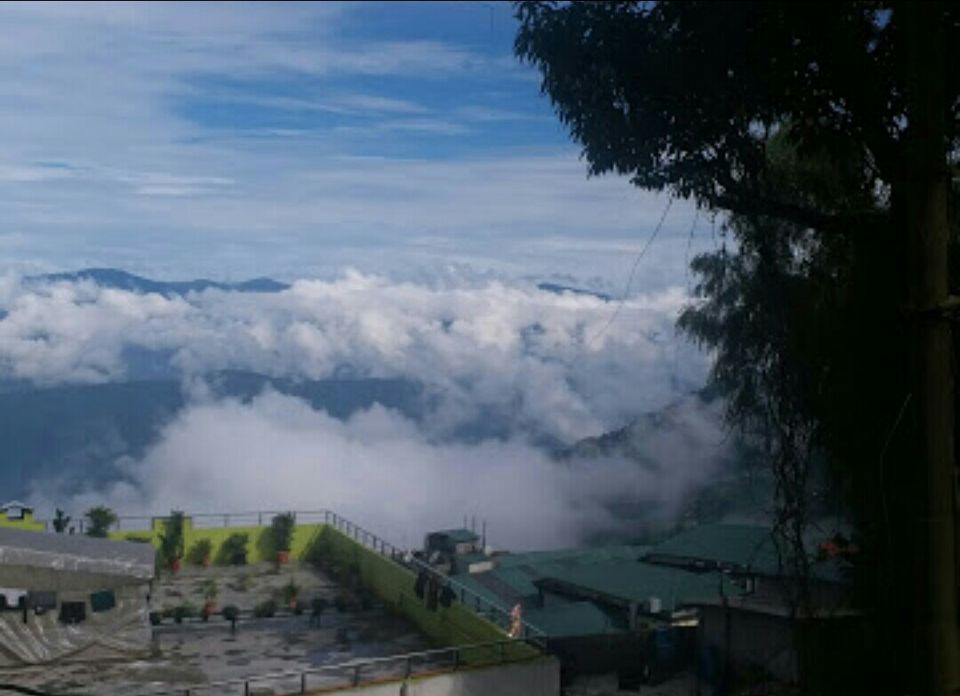 Lover's meet view point is located in Trinchuley village in Darjeeling. The view of the river Great Rangeet meeting Teesta is a treat to the eye for all the nature lovers. It's a point where the dark green crystal clear waters of the river Rangeet meets the mountain stream of the Teesta river at a point named "Triveni".
Great rewards like this don't always come easily and so to reach this stunning place you will need to travel a bit from Darjeeling.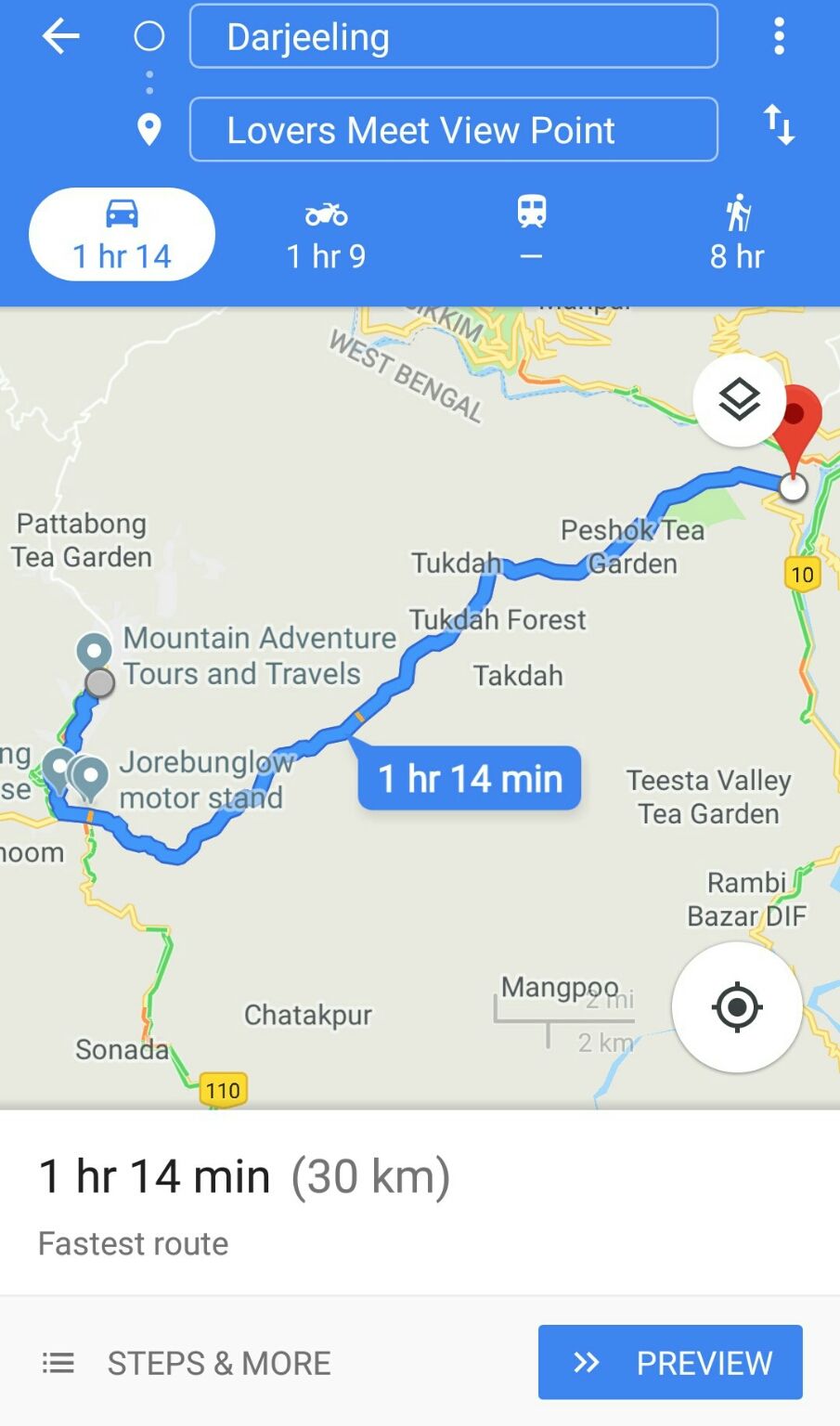 Cost : Rs 3,500 per night.
Here's my top picks on things to do in Darjeeling :
1. Kalimpong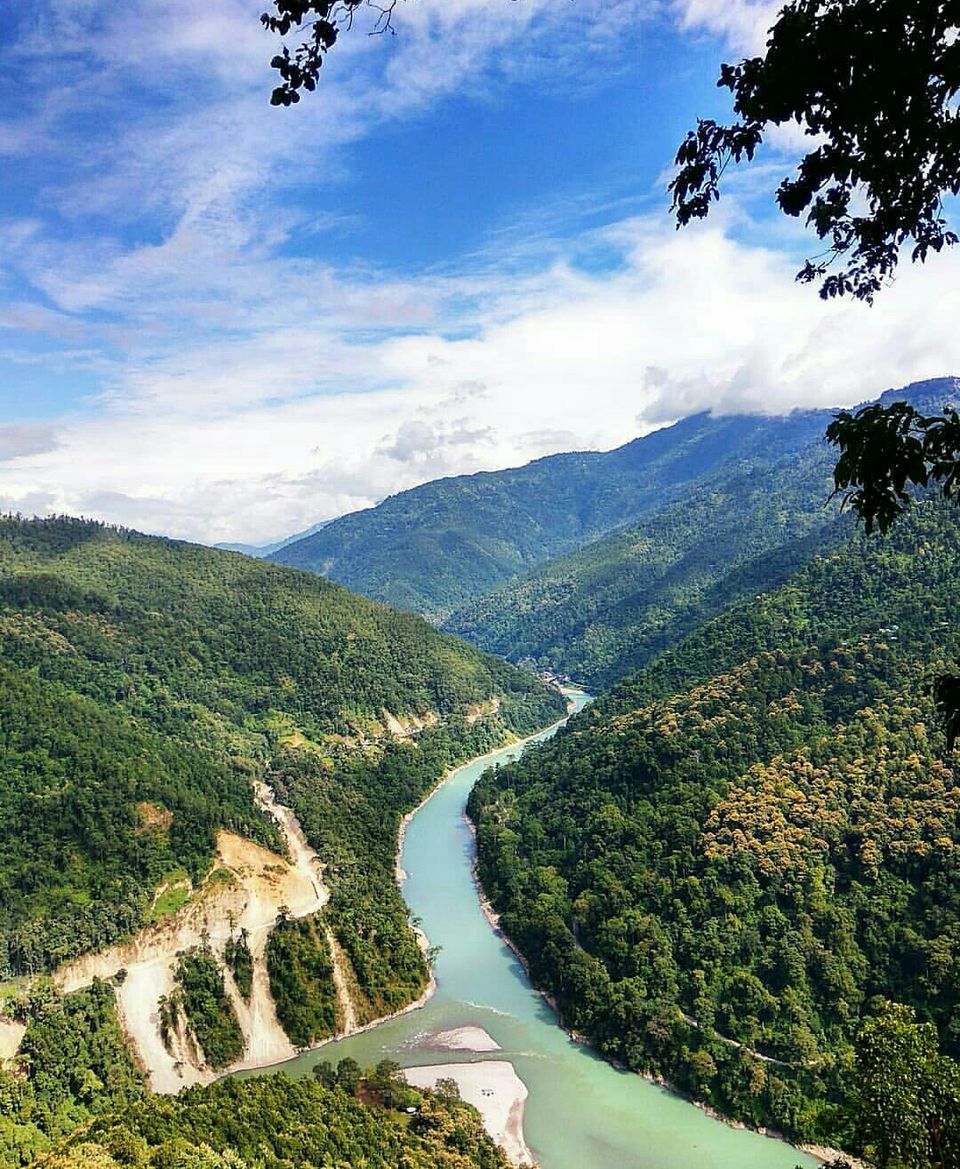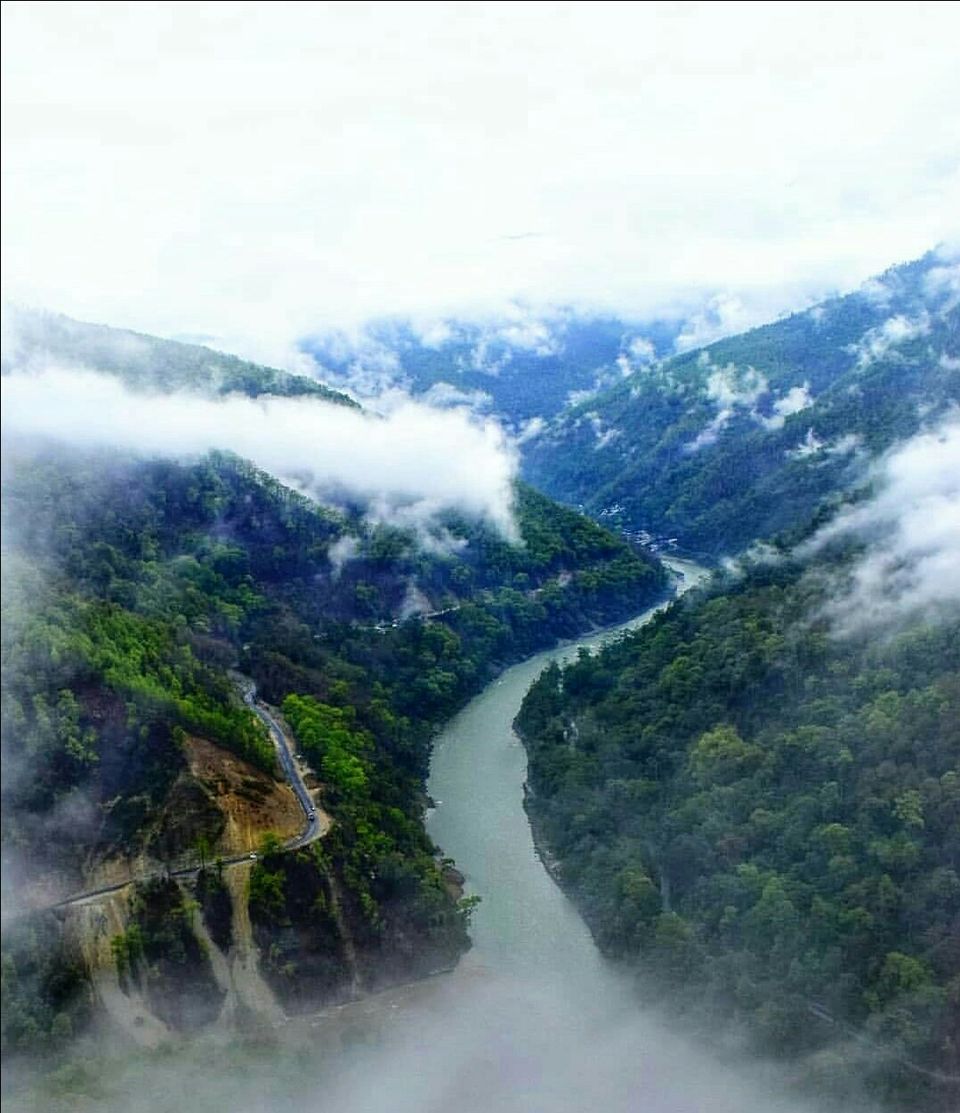 No trip to Darjeeling is complete without having witnessed the sunrise at Tiger Hills. It's simply gorgeous and breathtaking to see the sun rays touch the peaks of Kanchenjunga reflect back in awesome colours.
Besides this Tiger Hills has a beautiful monastery named "Yiga Choeling" surrounded by very colorful painting, reliefs, statues, flags etc. The prayer bells brighten up your day and make you feel like you've been showered with blessings.
3. Teesta River .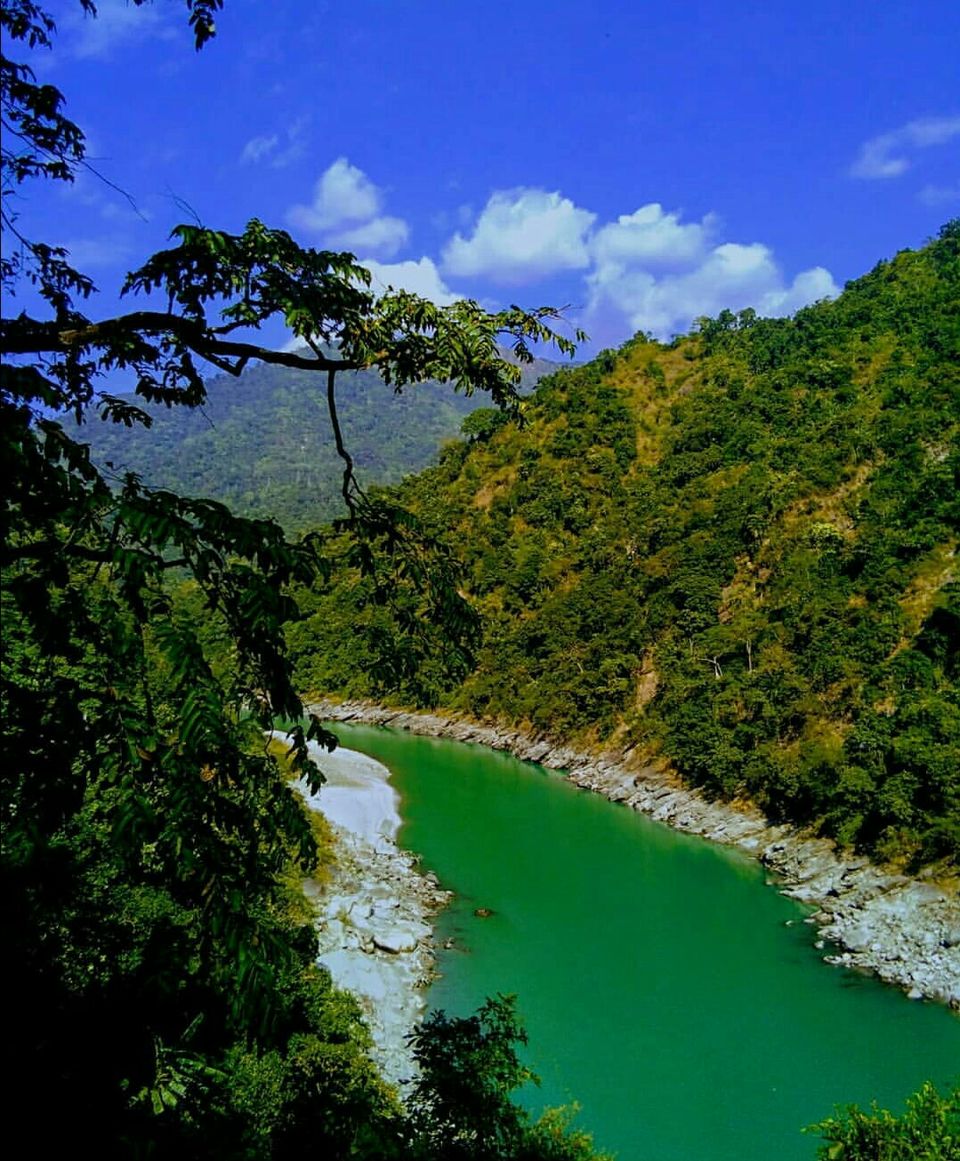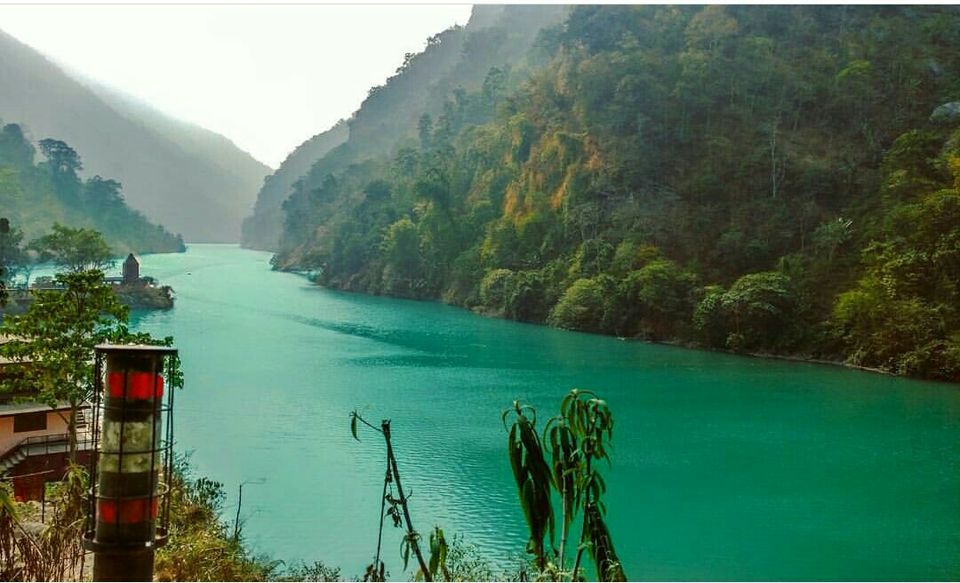 River Teesta originates from Tso Lhamo lake in North Sikkim [ altitude - over 5,330 meters. ]
Teesta offers one of the best river rafting in India. If you're looking for an adrenaline rush then pull up your socks head to Teesta and experience the river rafting without fail. The river rafting in Teesta gives mesmerizing views of the dense forests , different species of birds and fishes along with a memorable experience of rafting thorough torrents of the water.
Cost Rs 1000 per head + 5% GST.
If you want to camp alongside River Teesta , carry your own tents if you have them if not there are a lot of people organising camping activities.
We camped by the river for a night in the freezing cold and I must say we loved every bit of our time spent there.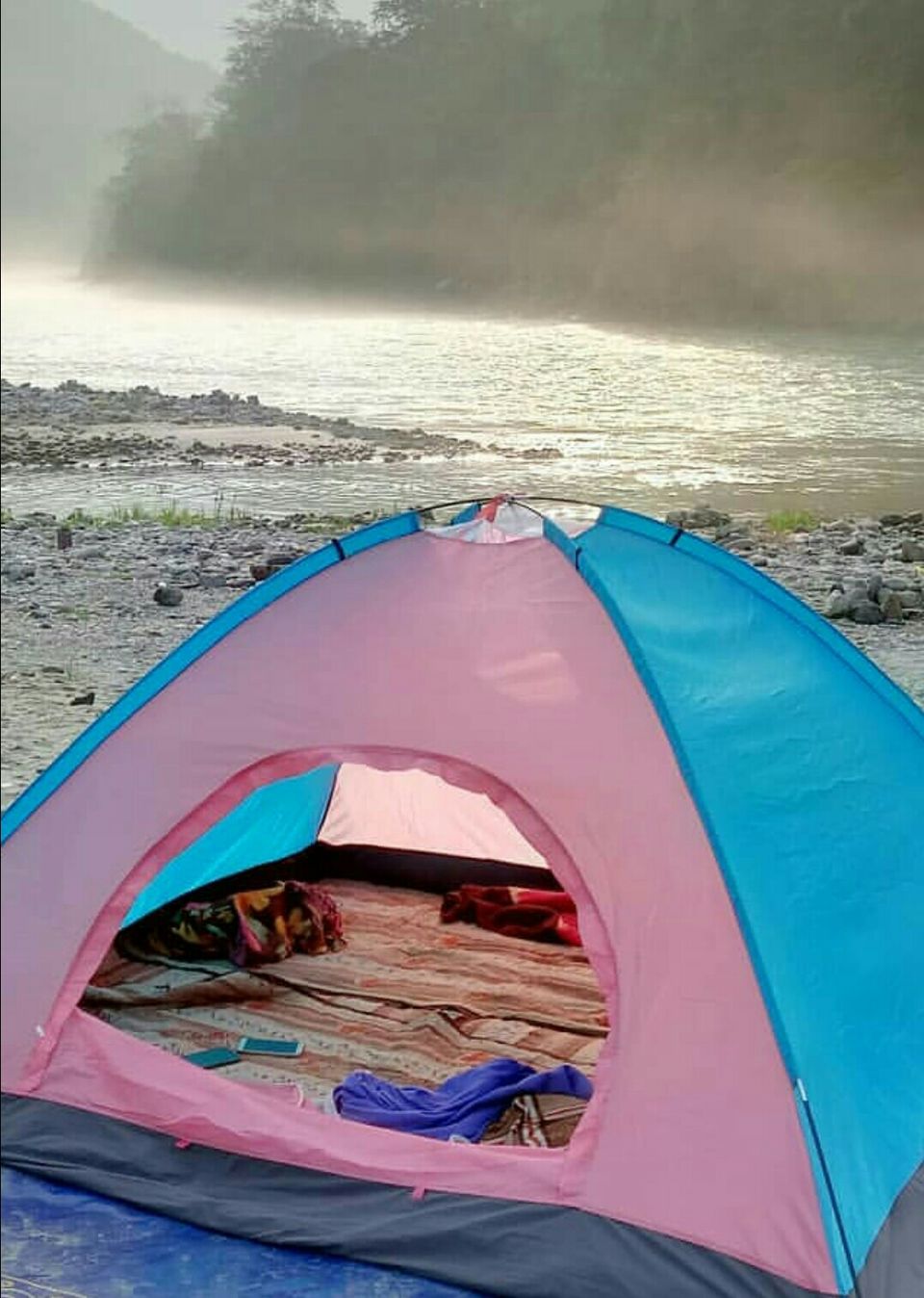 If you're an adventure freak then add This to your bucket list right away. Sandakphu is the highest point in West Bengal loacted 11,930 feet high at the West-Bengal - Nepal Border ,which also makes it an ideal spot for trekking as well as a superb attraction for tourists. Sandakphu is famous for offering three of the most breaking views being the Mt Everest, Makalu and the Kanchenjunga Peak.
5. Batasia Loop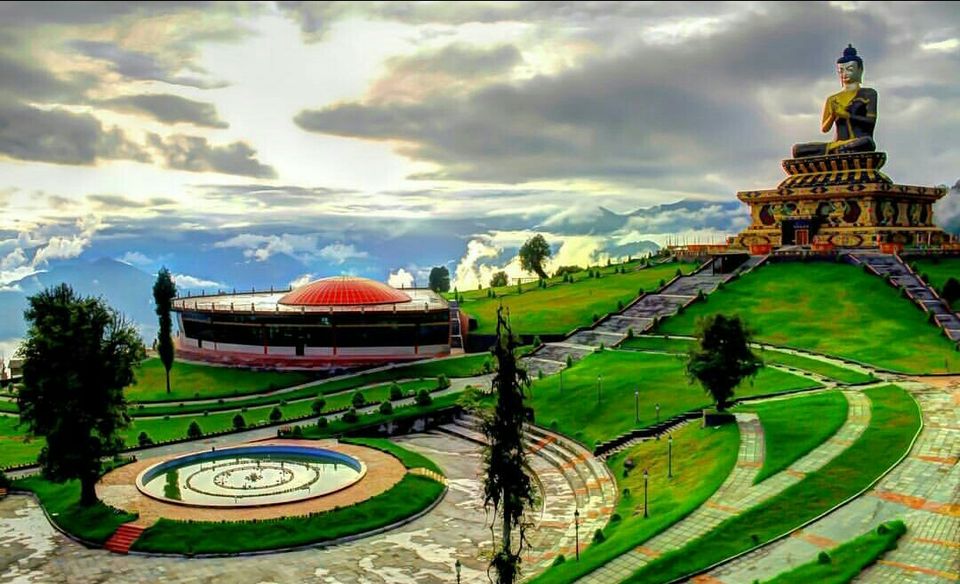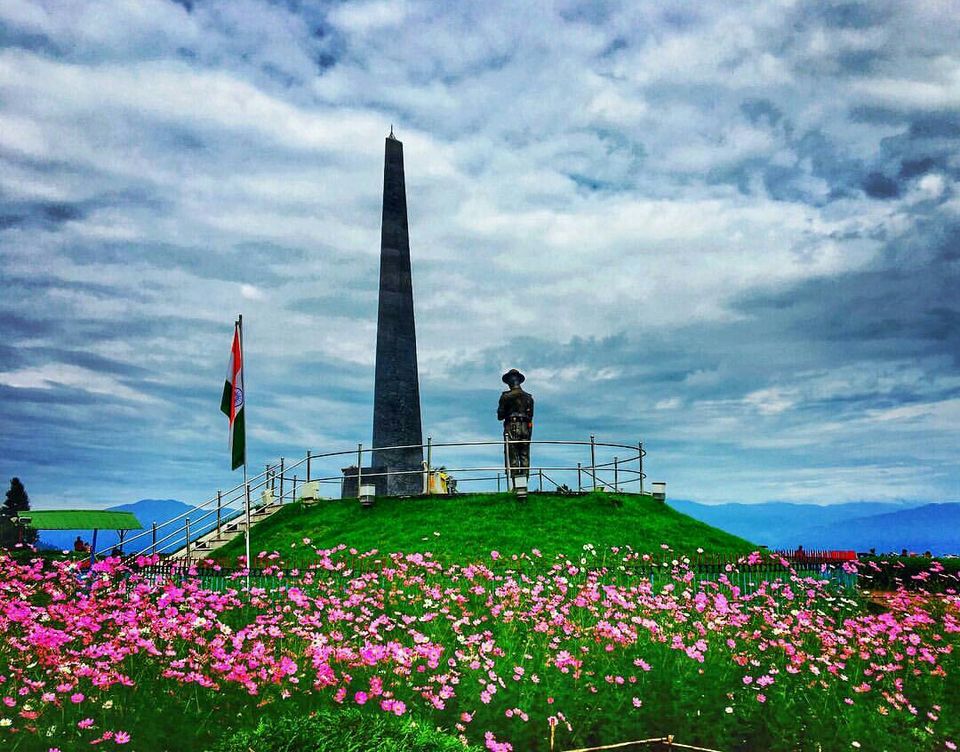 Batasia Loop is a spiral railway located at the Himalayan range in Darjeeling district. The track is in a spiral shape all over the hilltop thus making it one of the most scenic railway areas ever seen. You'll find this if you're traveling by the toy train or on the way back from Tiger Hills. The spirals go around the open air Gorkha war memorial that was in built to honour soldiers who lost their lives in the WWII. It offers a Panasonic view of the Kanchenjunga mountain range and is quite a photogenic place by itself.
TIPS :
- Carry light woolen clothes for the evening. Eg. Pullovers , Muffins , Sweater.
- Preferably wear a comfortable pair of socks and shoes as you'll have to do a lot walking.
- Do not miss the Toy Train Ride
- Avoid river rafting during the monsoon
- Foreign tourists must carry their passport while crossing the Teesta Bridge.
- Shop for jewellery , footwear and wall paintings at the Teesta Bazaar.
- The bazaar is open every day from 8:00 am to 6:00 pm.
- Winter is the best time to visit Darjeeling.
- Carry a good lip balm and lotion as there are chances that your skin may dry up due to the weather.
Follow #explorewithrach and @TealGirlTales on instagram 0 for my Travelogues.
Frequent searches leading to this page:-
darjeeling honeymoon package, darjeeling honeymoon places, darjeeling honeymoon hotels, darjeeling honeymoon tour package, darjeeling honeymoon hotel package
The views from the valley are simply spectacular and the travel is totally worth it.
2. Tiger Hills.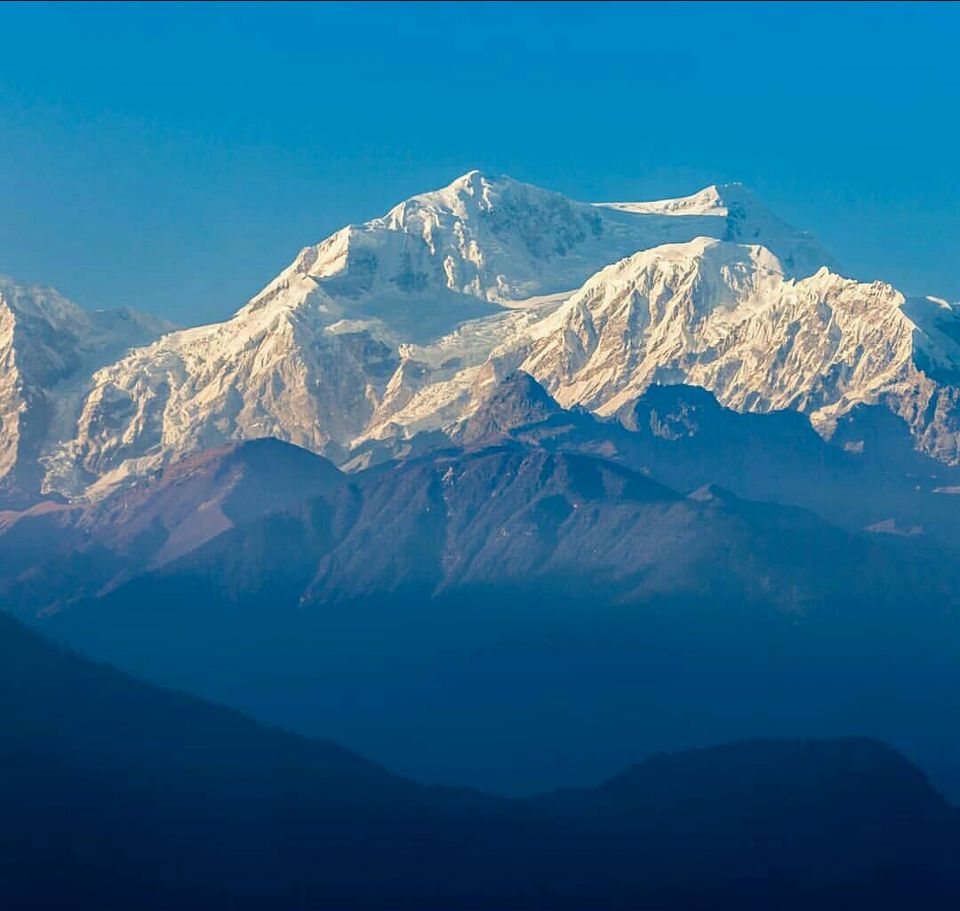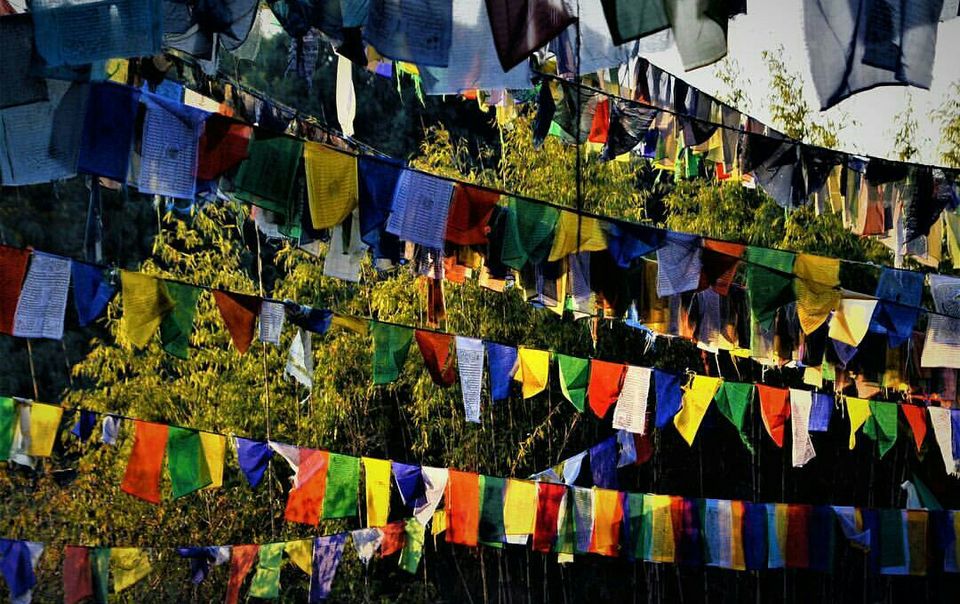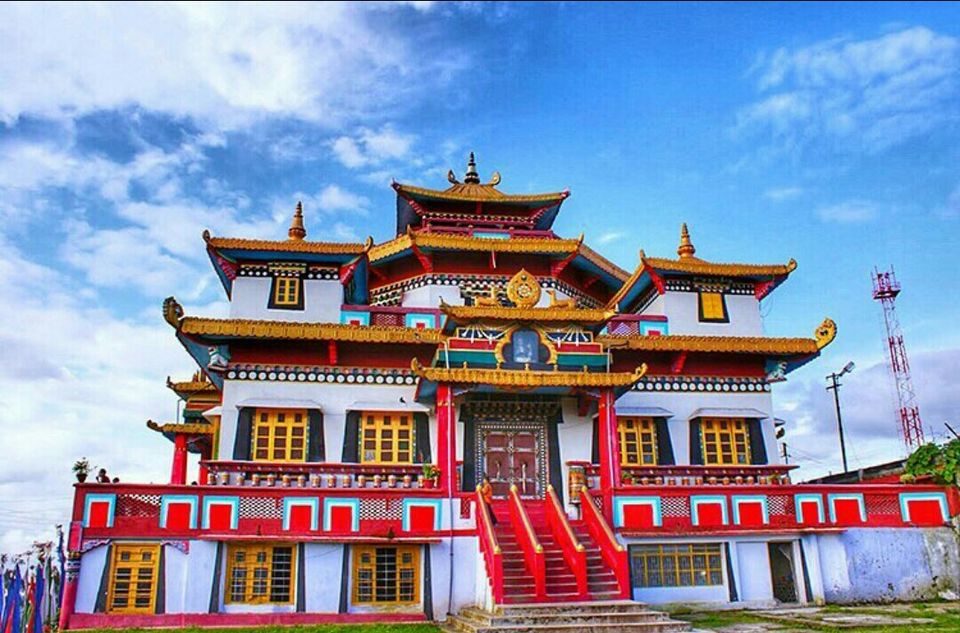 Cost for 1 night camping with all meals inclusive : Rs 1500. .
4. Sandakphu