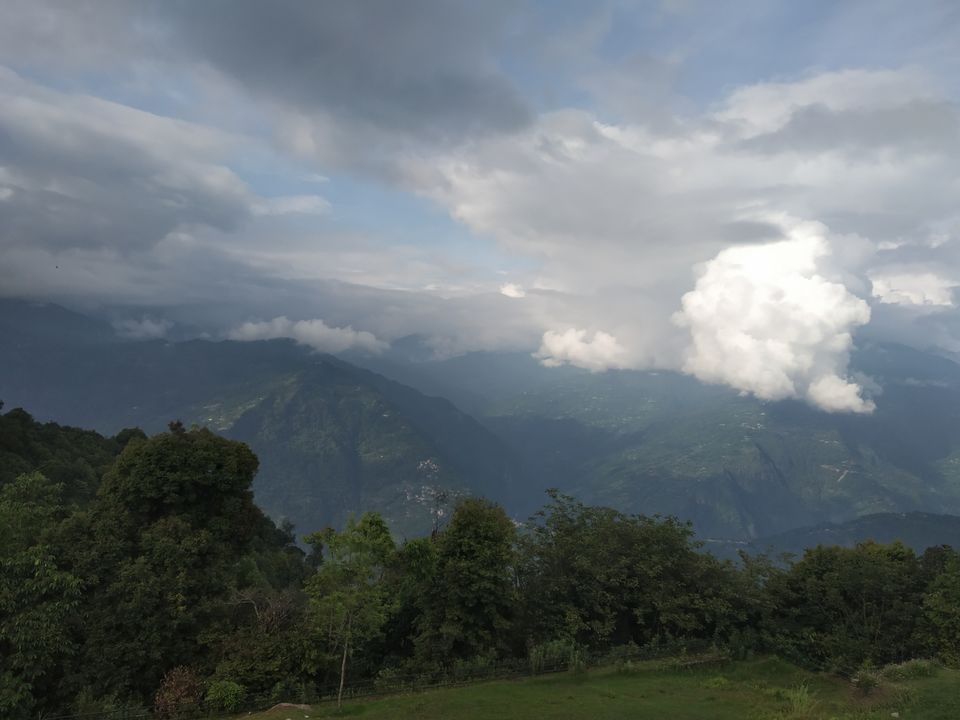 The journey to Kalimpong was quite a catch as the weather change was felt. Though it isn't that cold in the first week of June. Temperature is usually around 13 degree to 15 degree Celsius. It took four an half hours to reach.
Had lunch at 3 o'clock after having reached to our hotel and headed out to local sights. Though most of the tourist spots were closed by that time we roamed about in the hilly paths. Military camps are a catch and got to see them from a distance.
Later coming back, spent the rest of the evening inside hotel.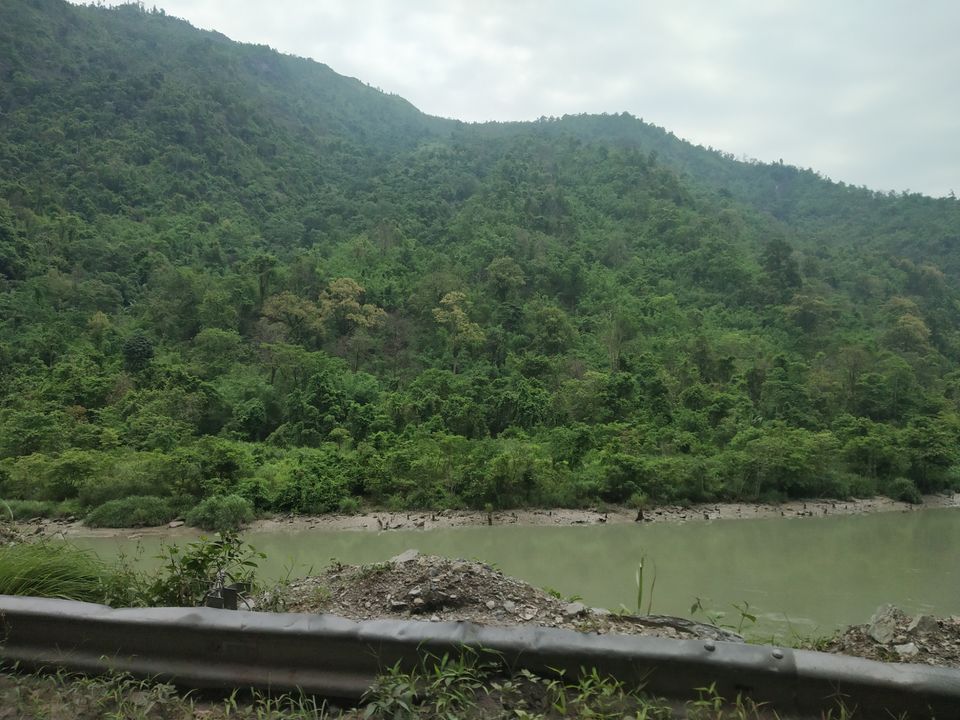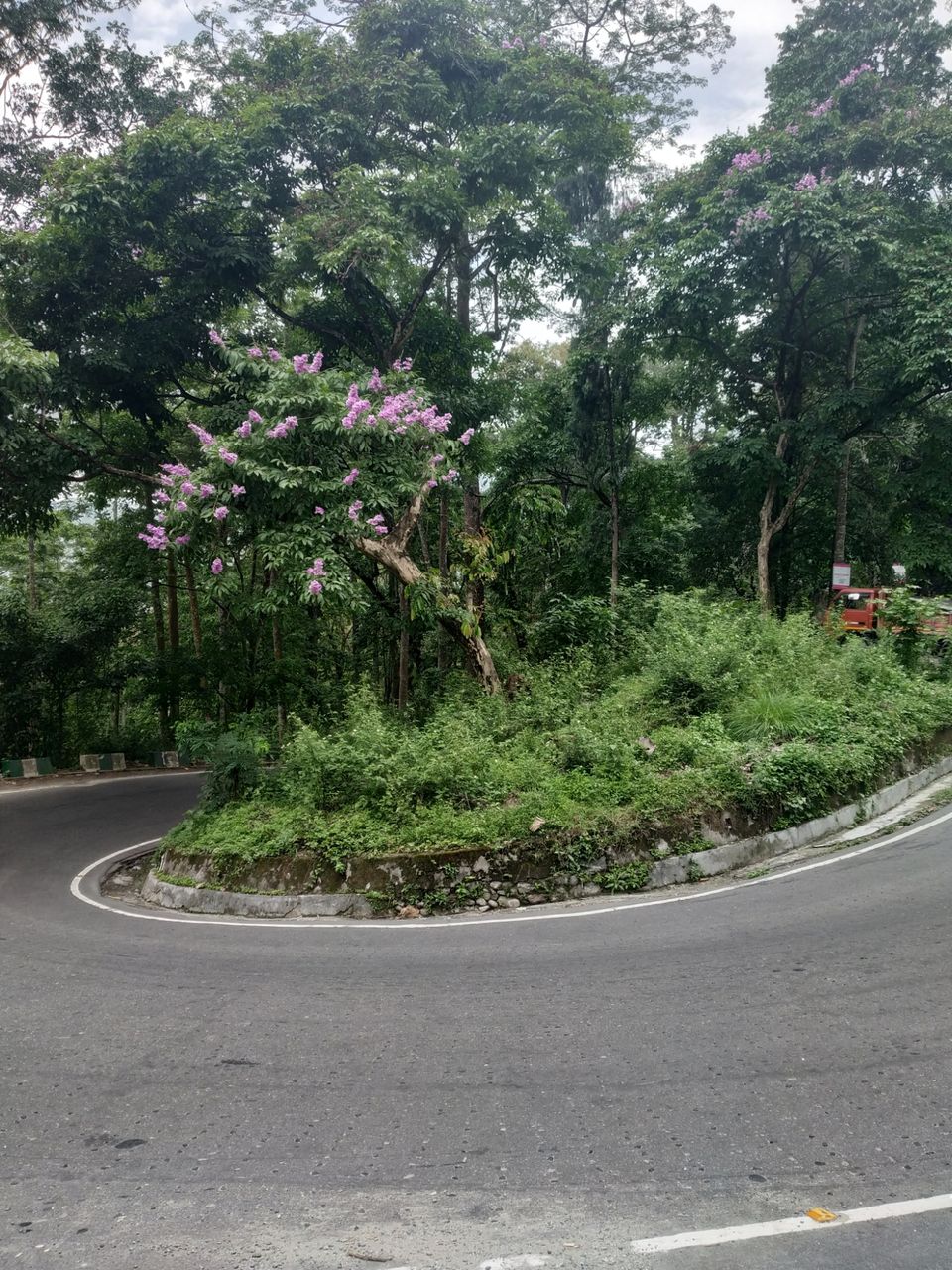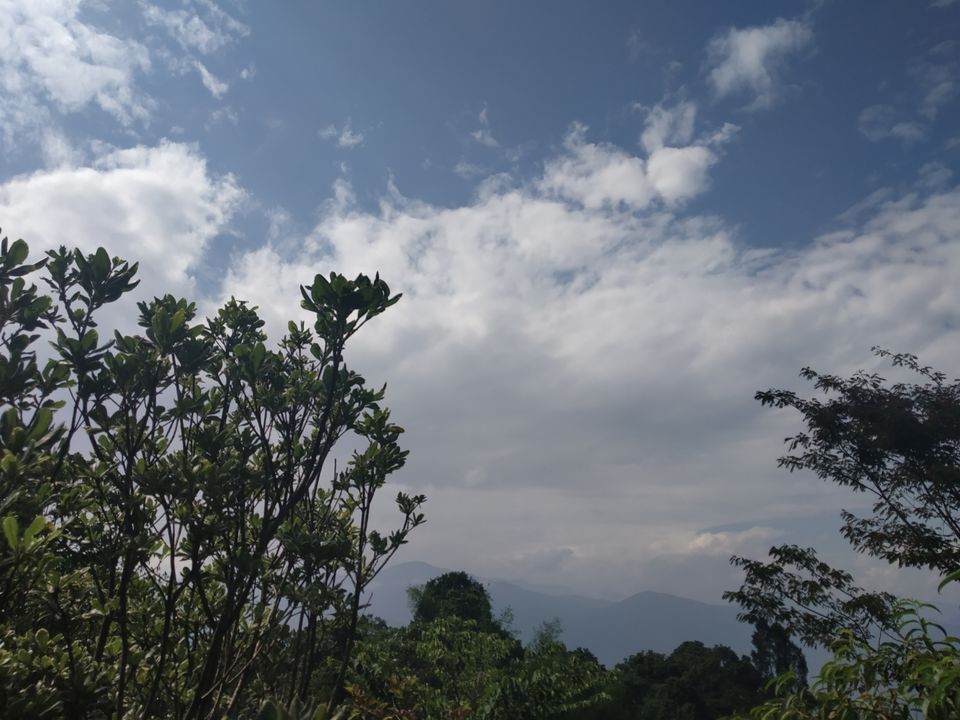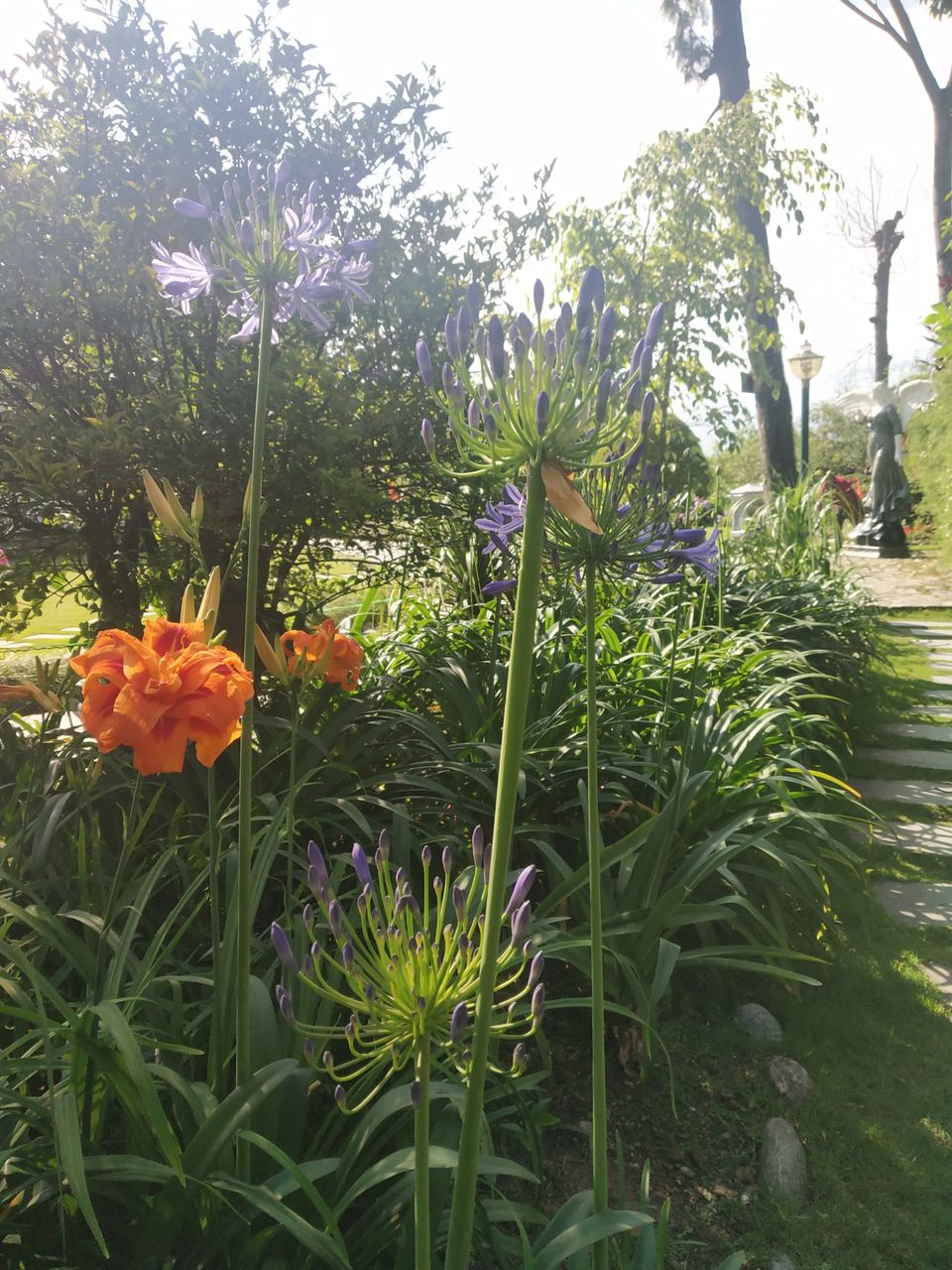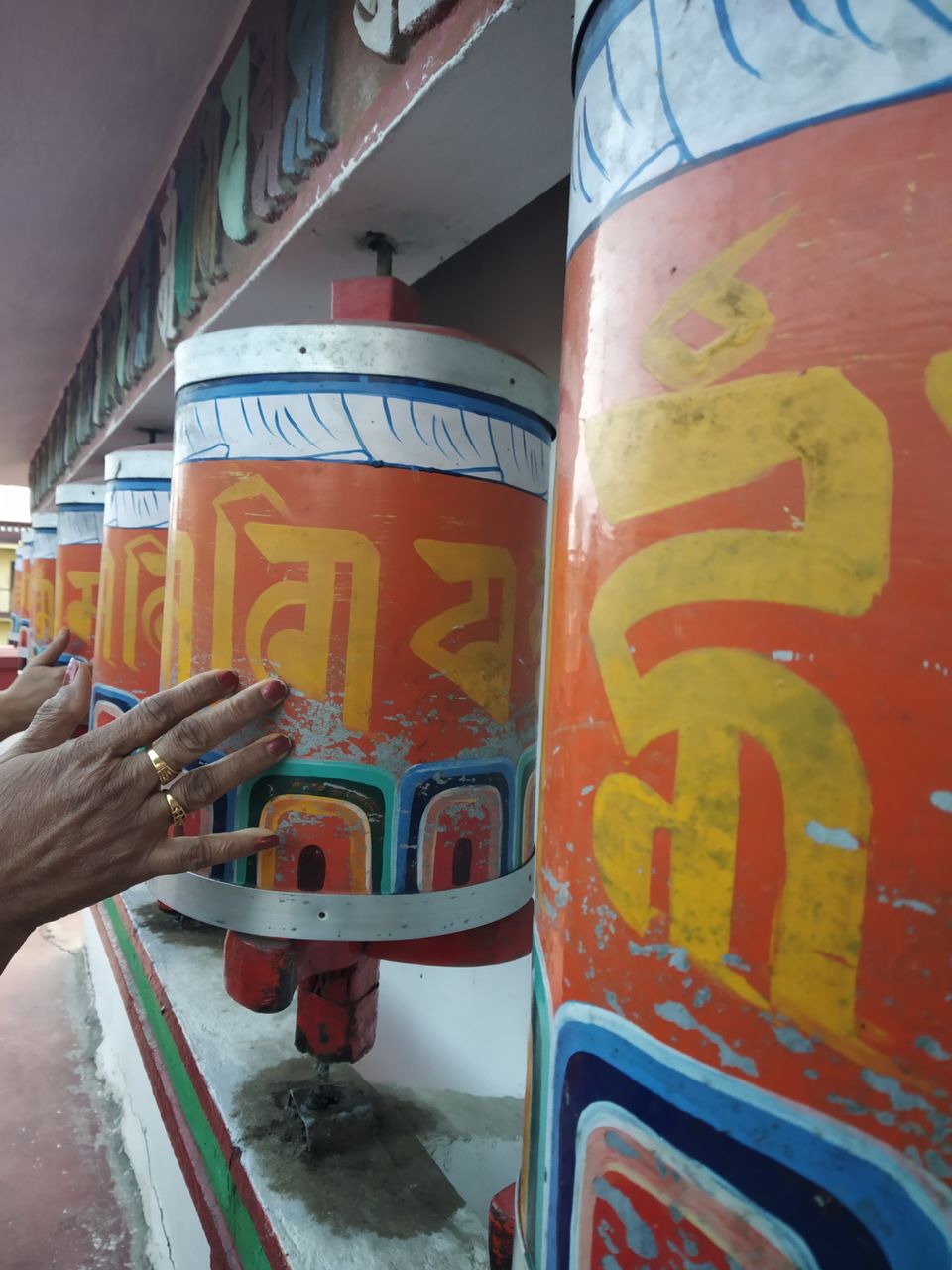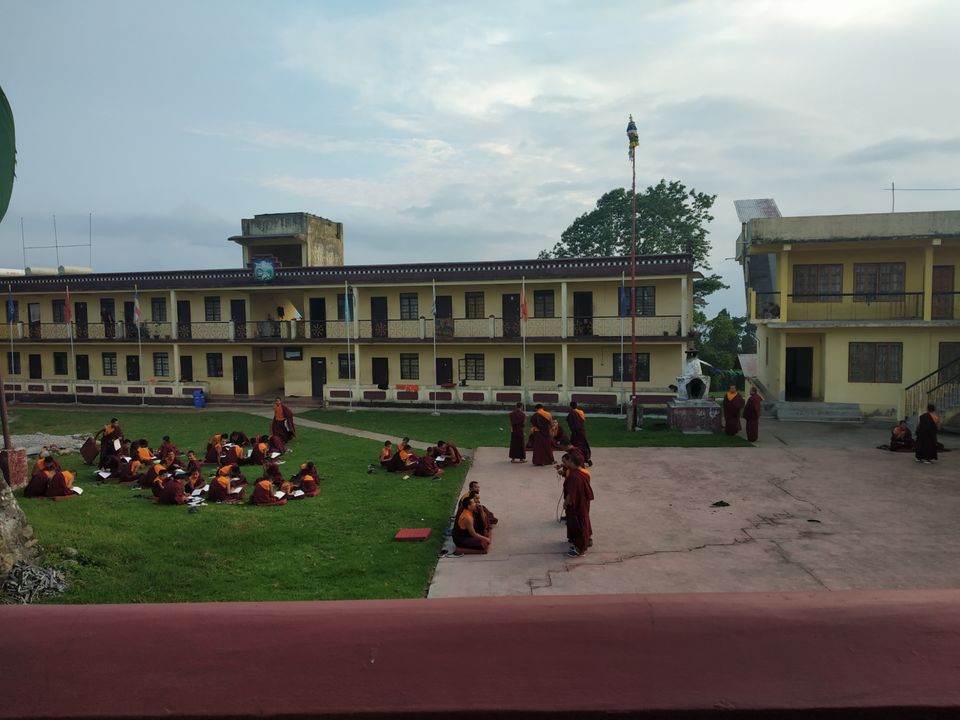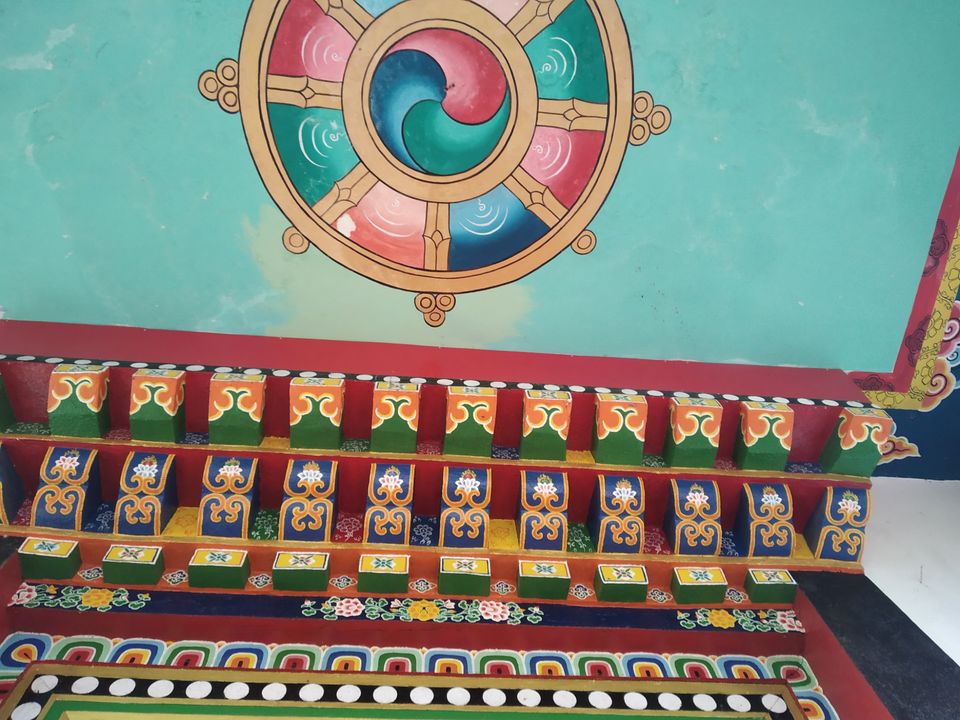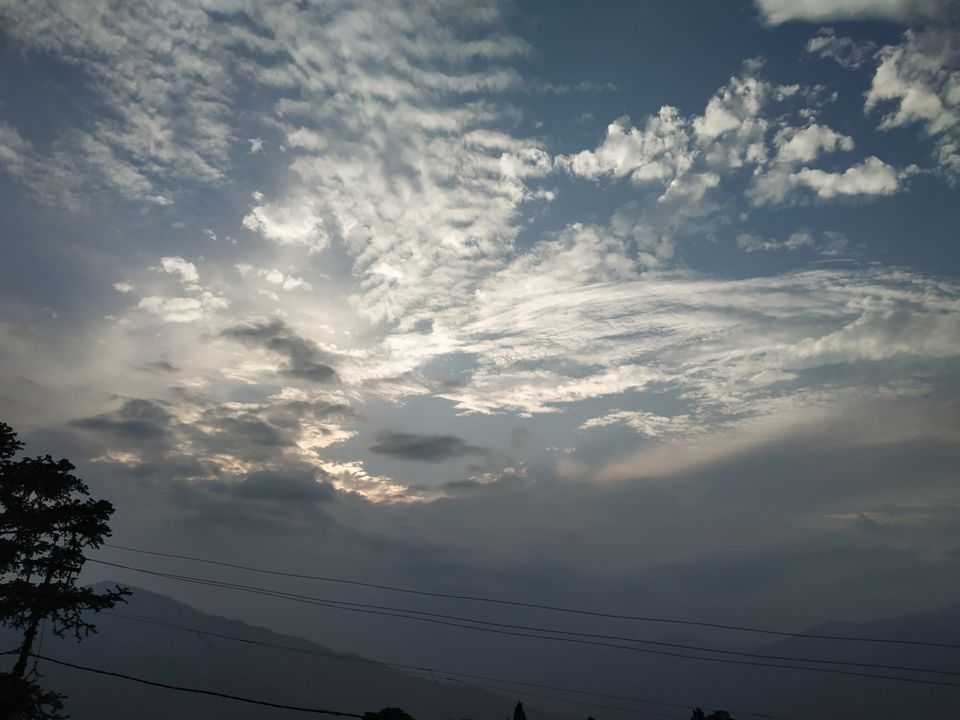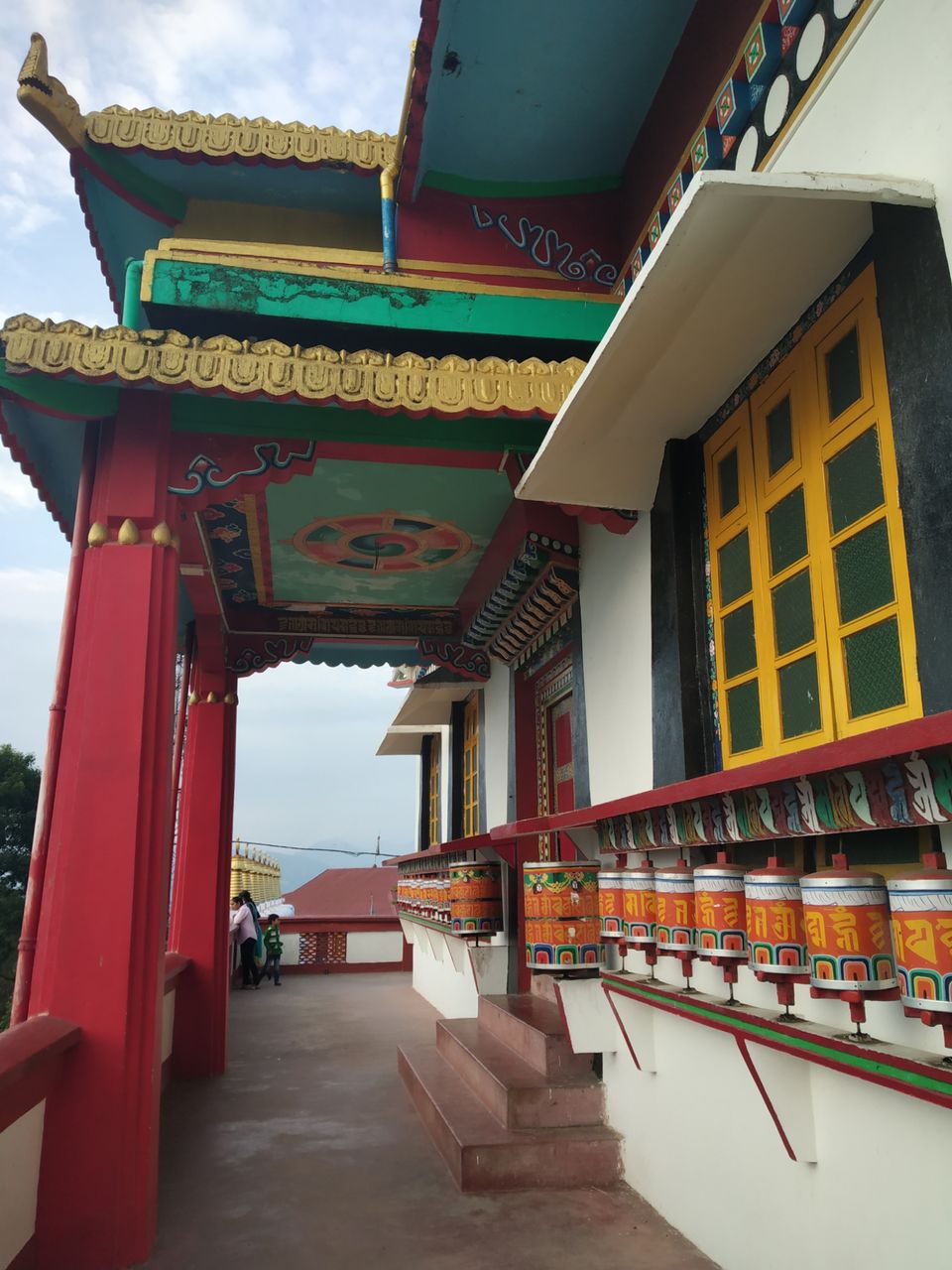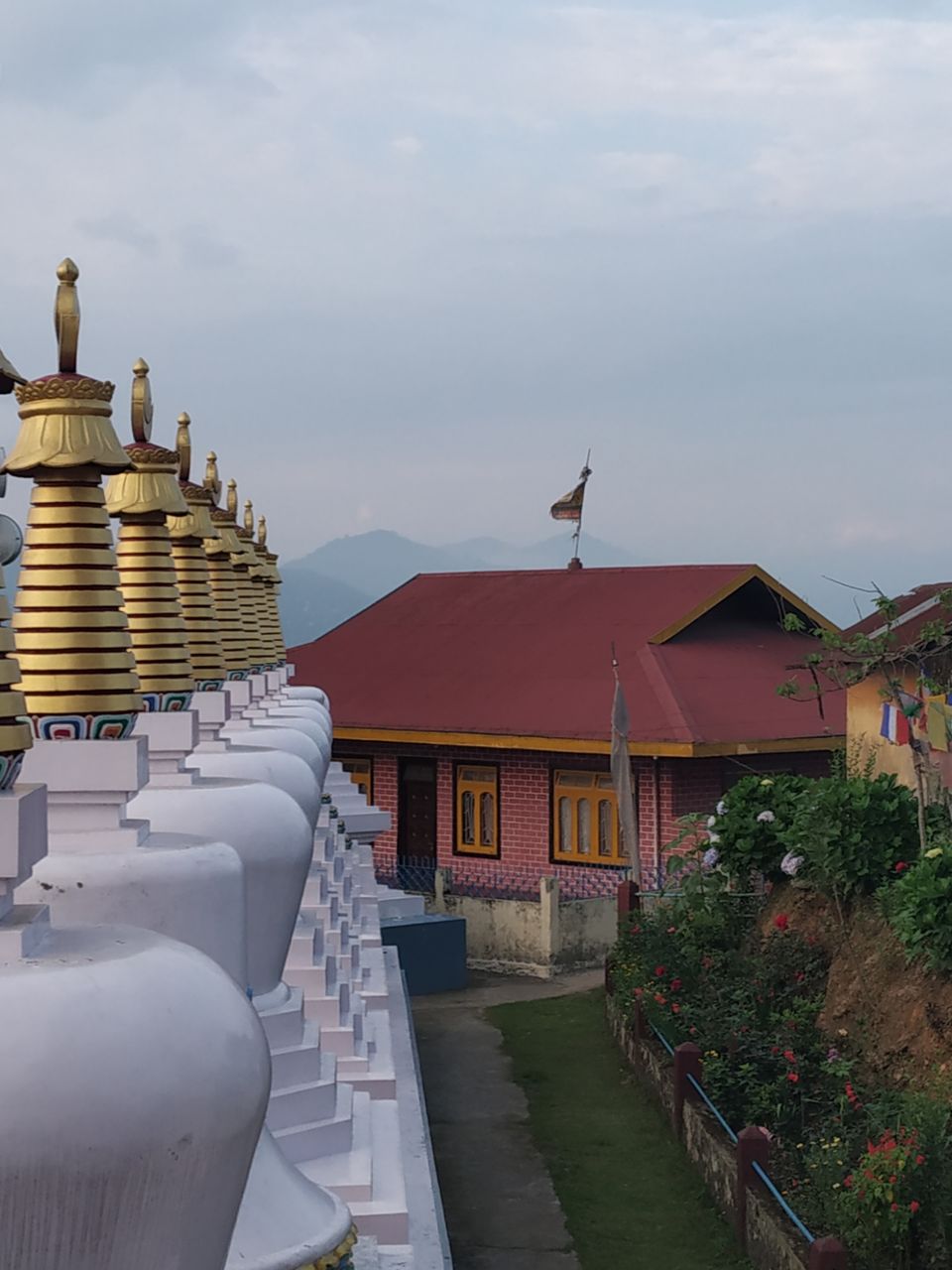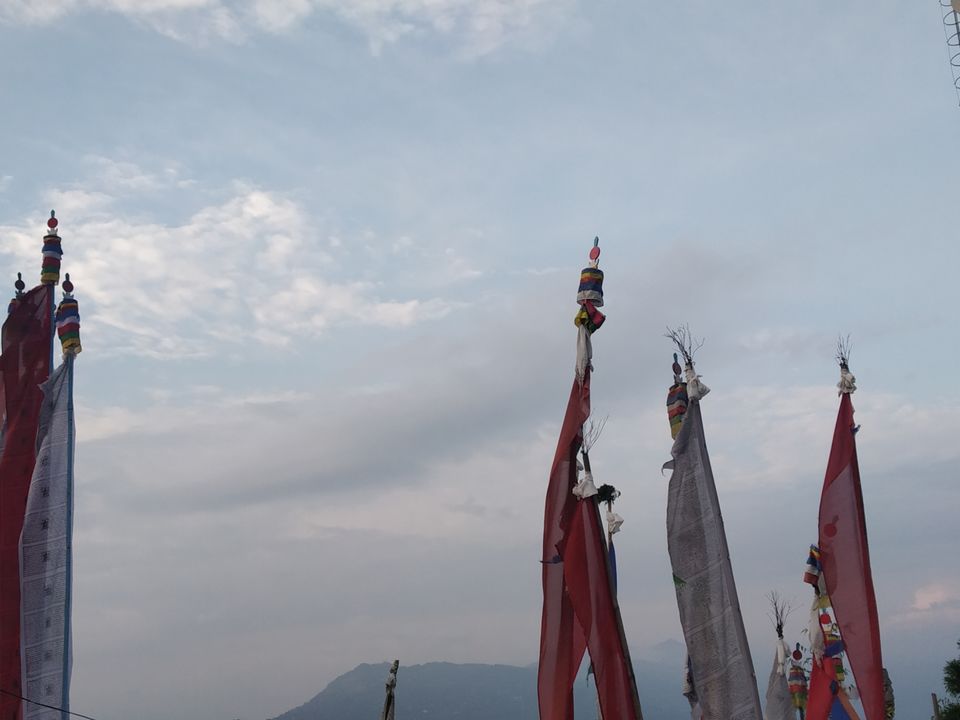 We started at 10 in morning after breakfast. At first we headed to Delo as it is called as one of the must visit lists if you are visiting Kalimpong.
Local houses, parksand people would seem to be like most of the hill stations. Greenery and roadside plants are eye catching. Finally reaching Delo, we realised its a huge park filled with greenery and multicoloured flowers. A tourist lodge and restaurant is also there of which the restaurant was closed.
An amazing view of the hills and river Teesta can be spotted from here if the weather is clear. Though temperature wasn't that cold we still experienced the blowing cloud amongst us which felt indescribable. Paragliding is also available here outside the park for adventurous souls.
After Delo, we went to nearby Pine View Nursery walking for ten minutes which took 25 minutes and our breath away to climb back to where our car was parked. A hell lot of cars were being parked outside the nursery but for some unknown reason, according to our driver, he wasn't allowed to drive to the distance.
Around 2 pm we came back to hotel, had lunch and chilled at the lawn which was having an incredible view of the 'wadiaan'. Later in evening roamed around the 'Hat Bazaar' and shopped a little. The market is huge and you cannot really roam it full in one evening.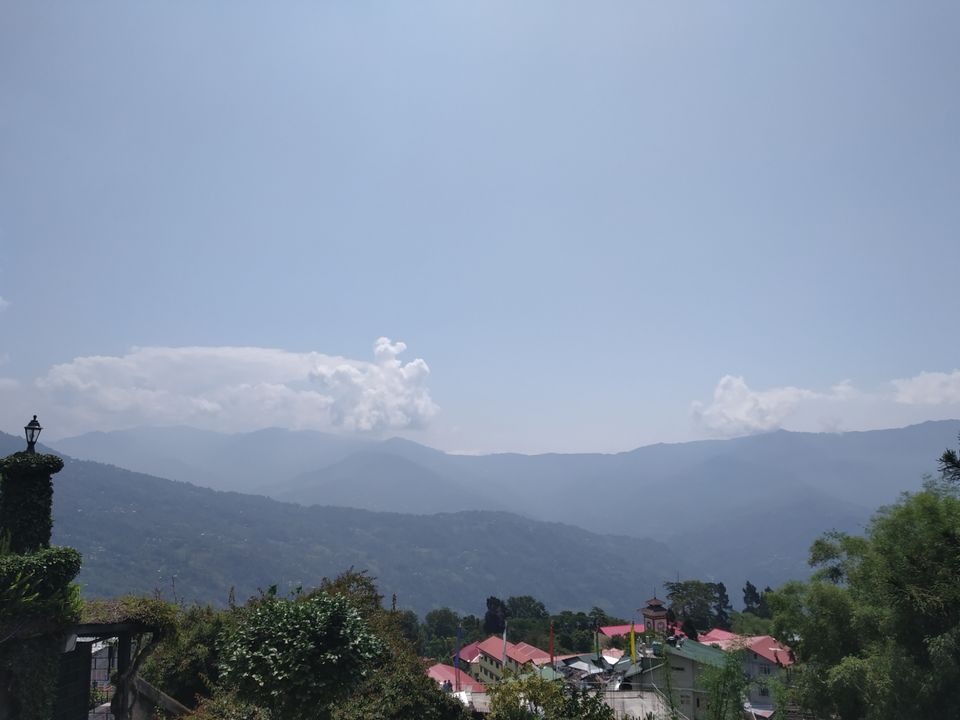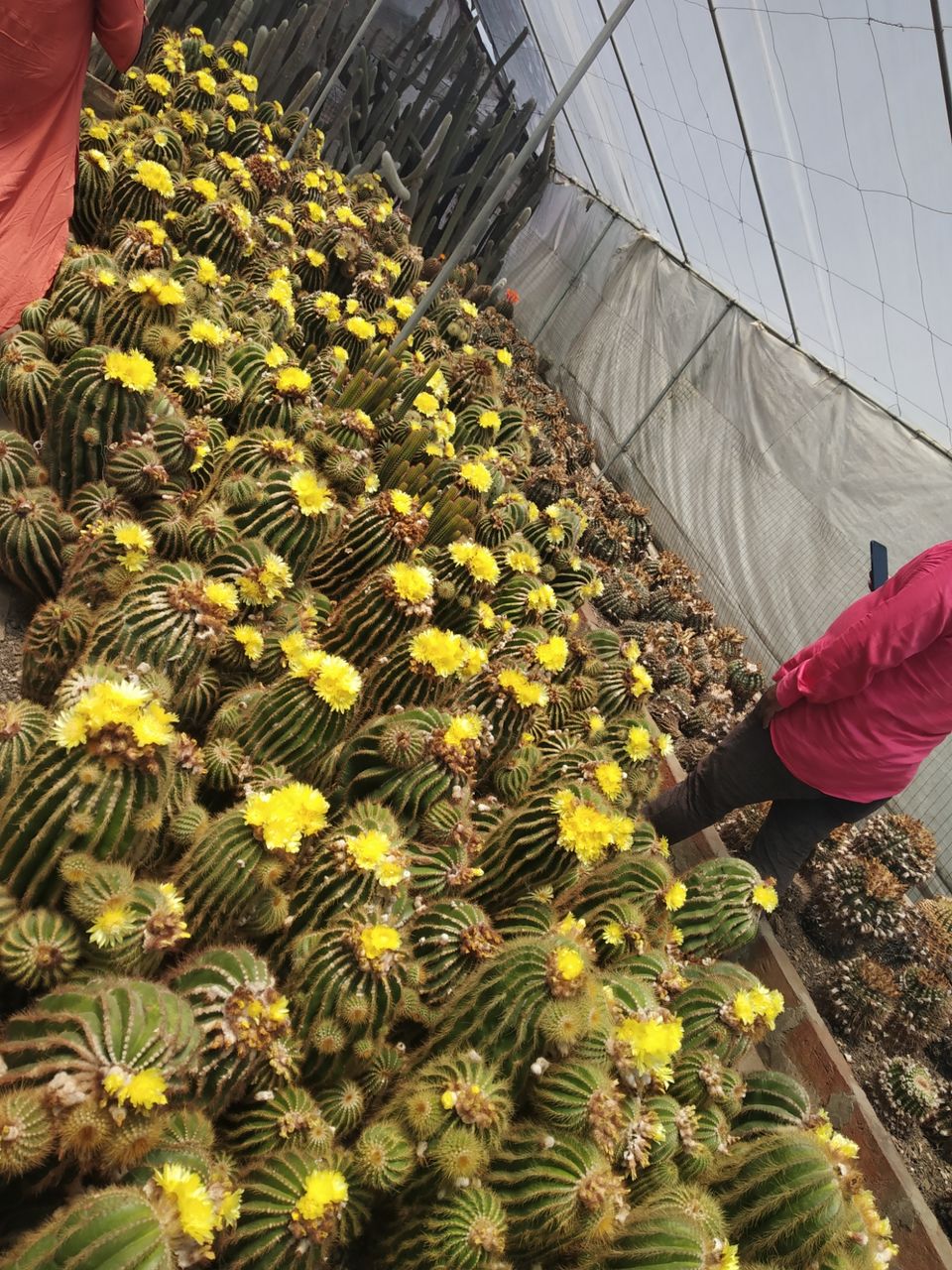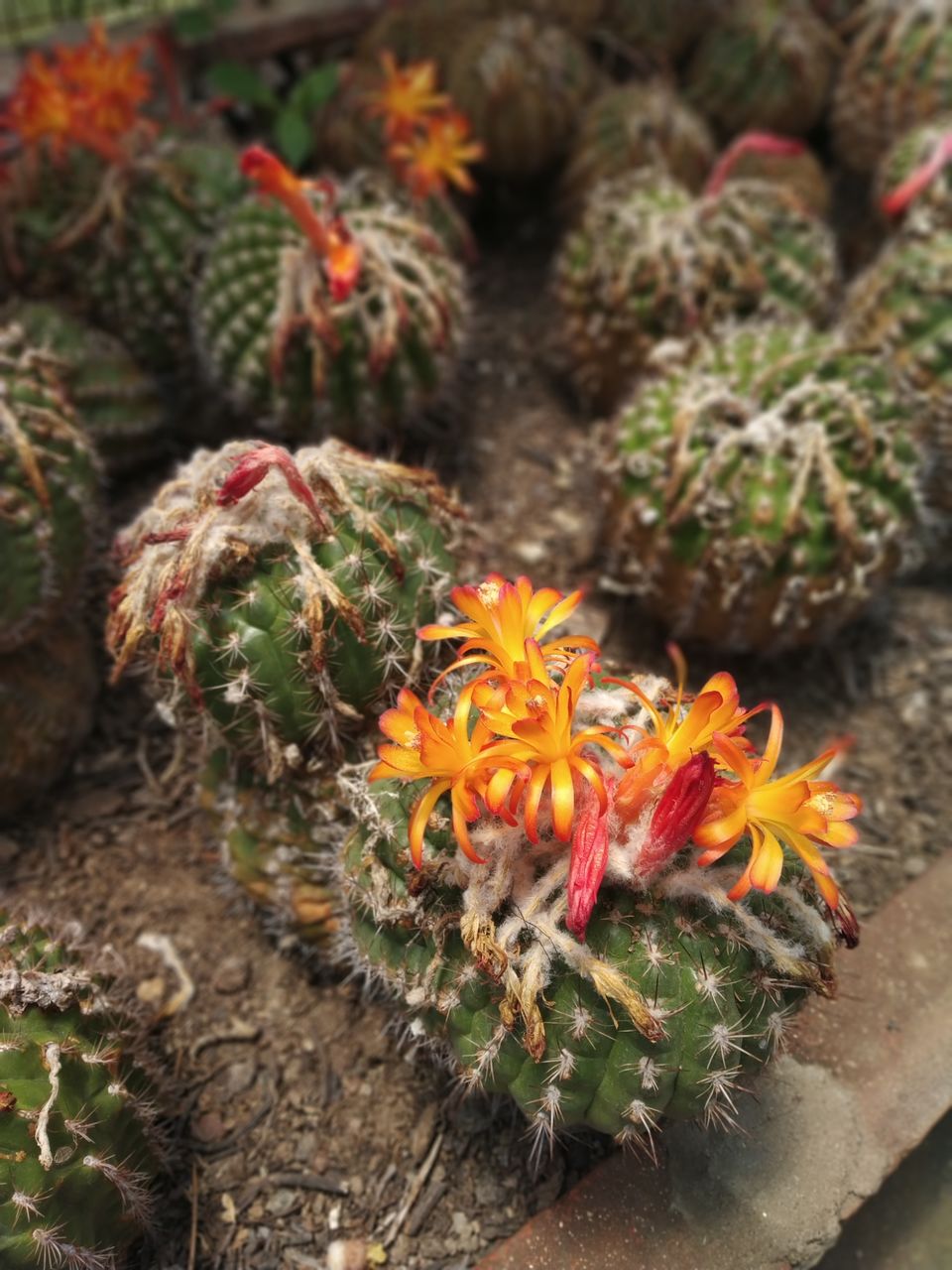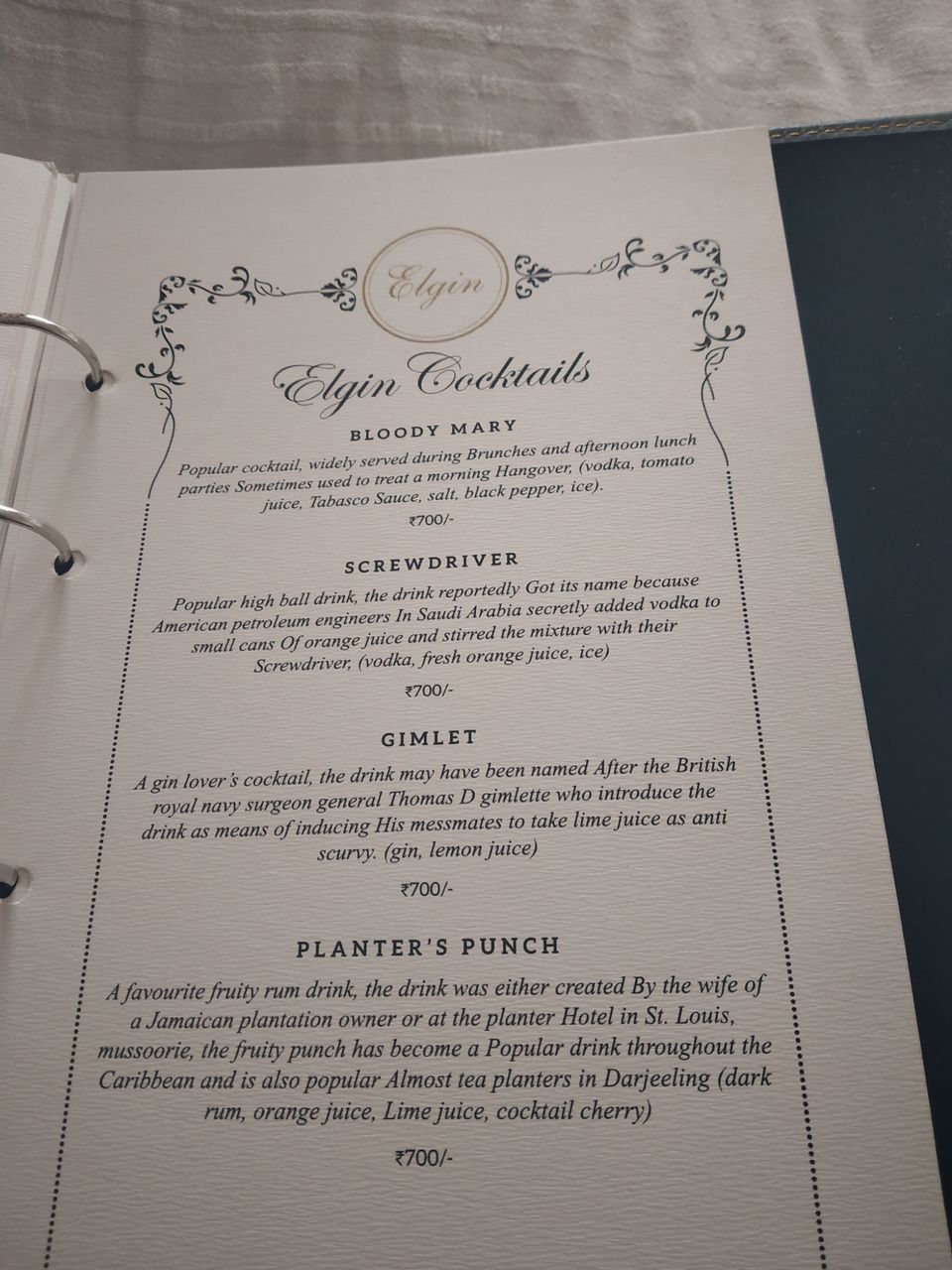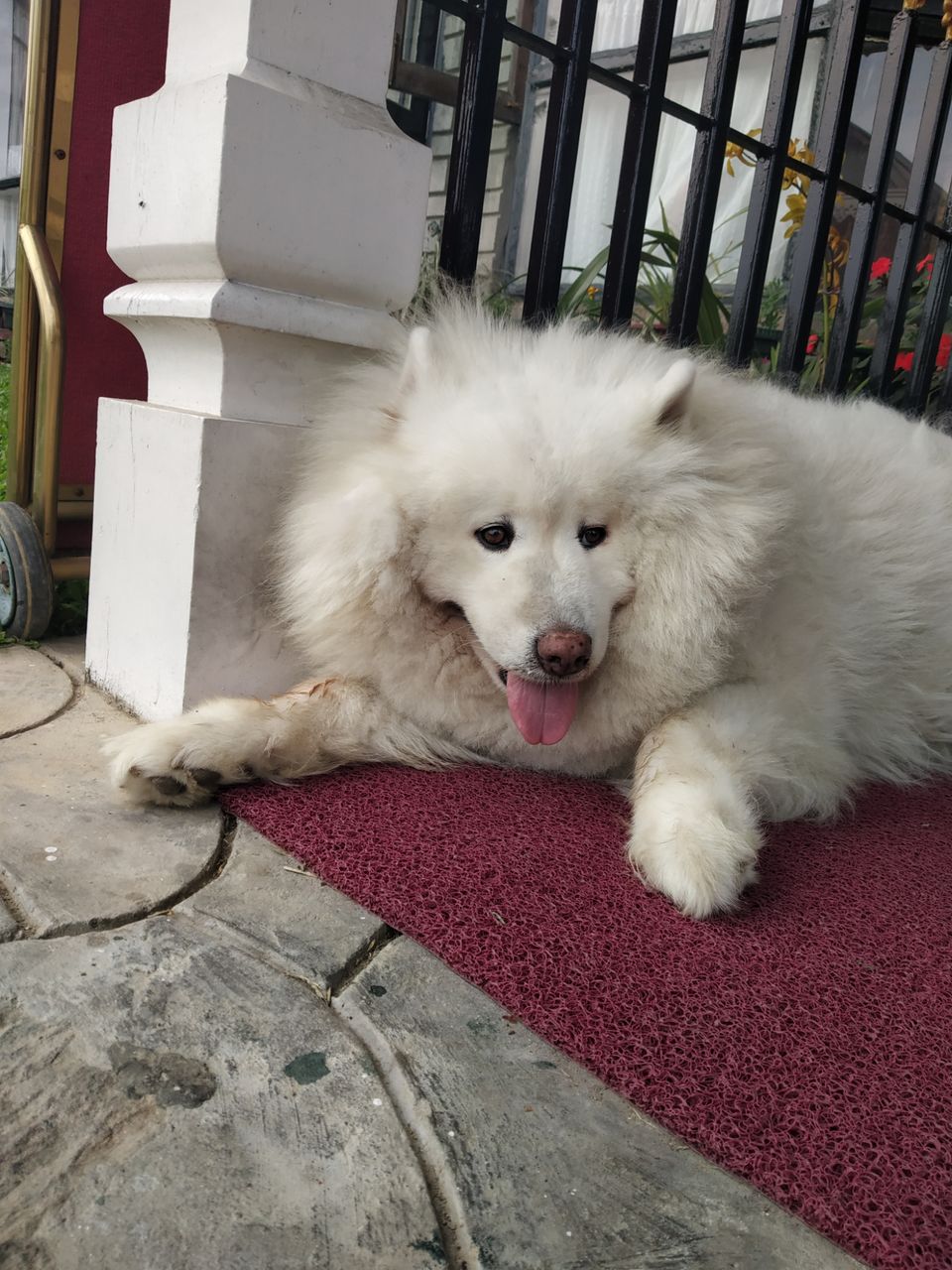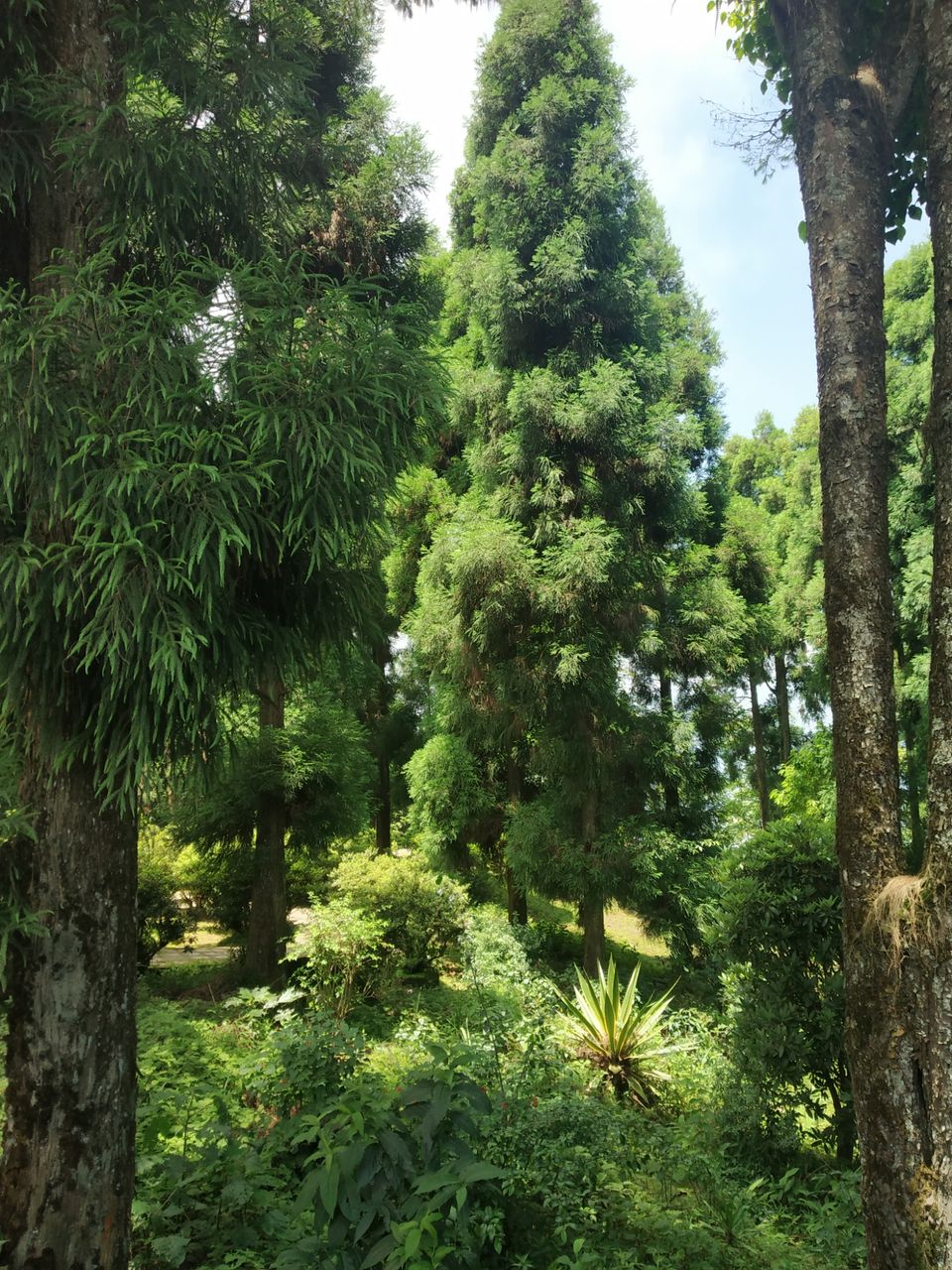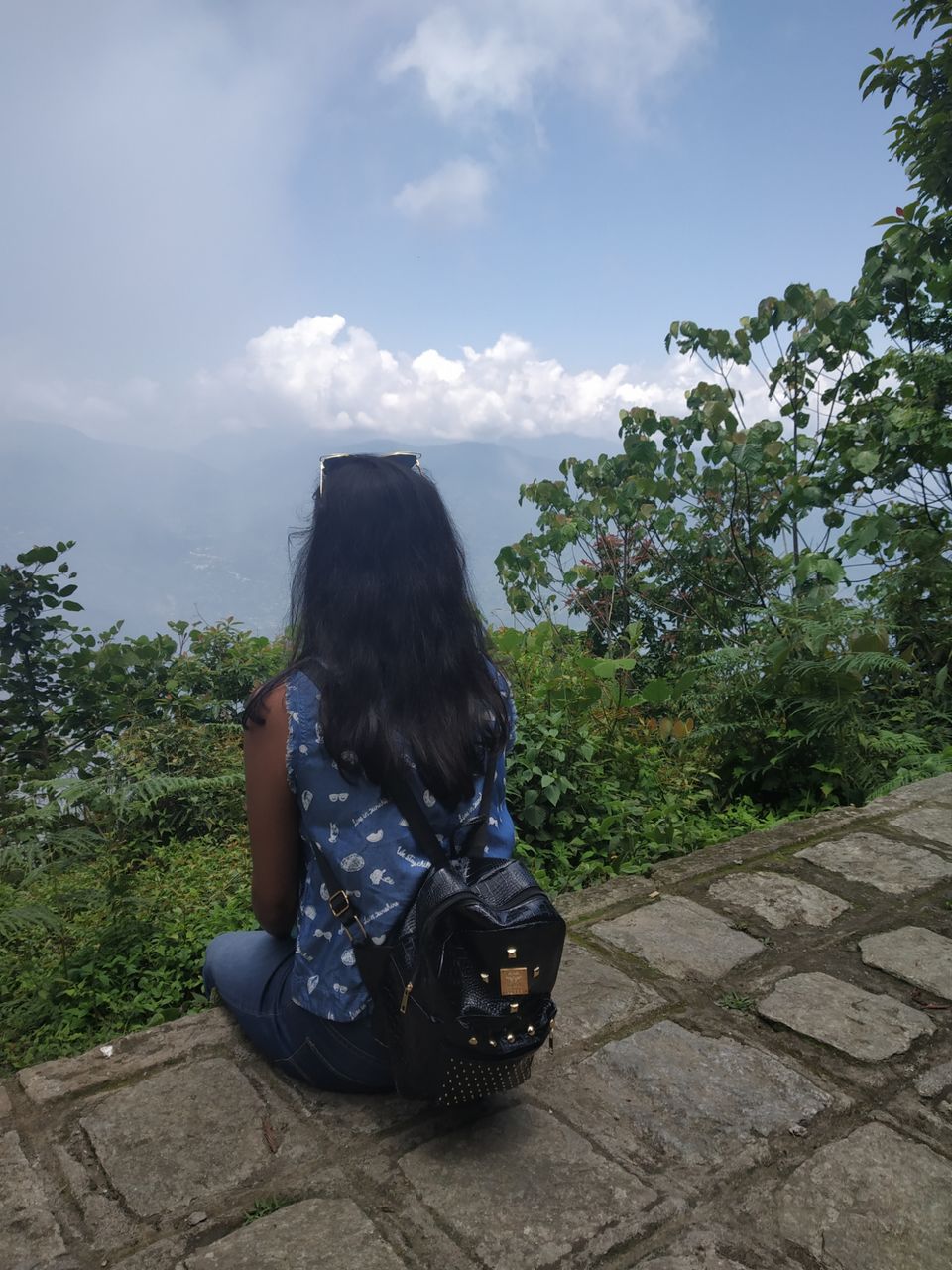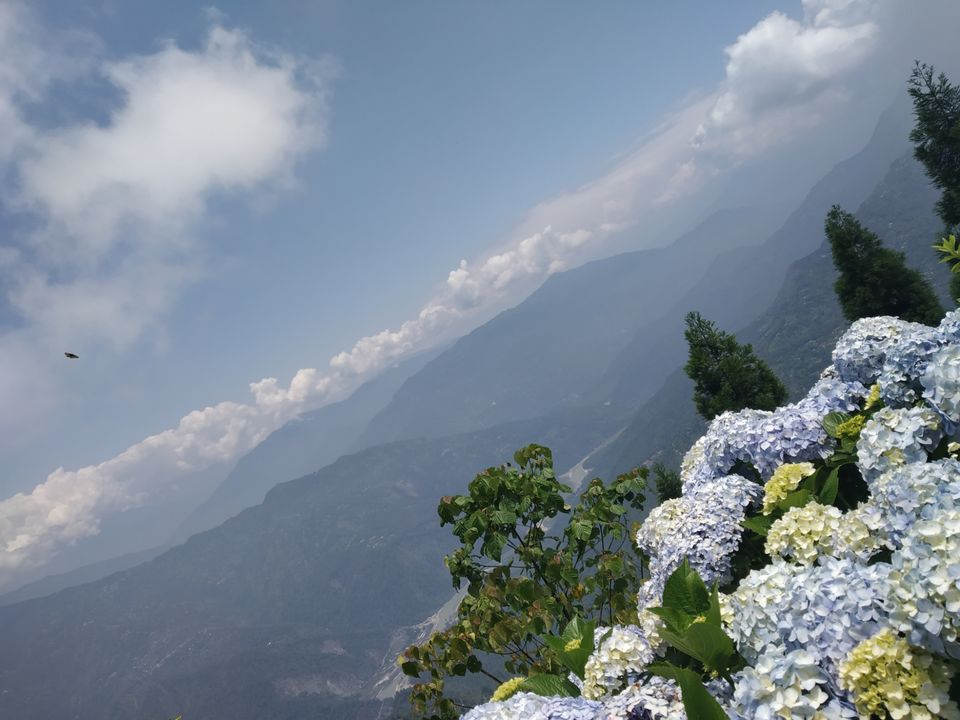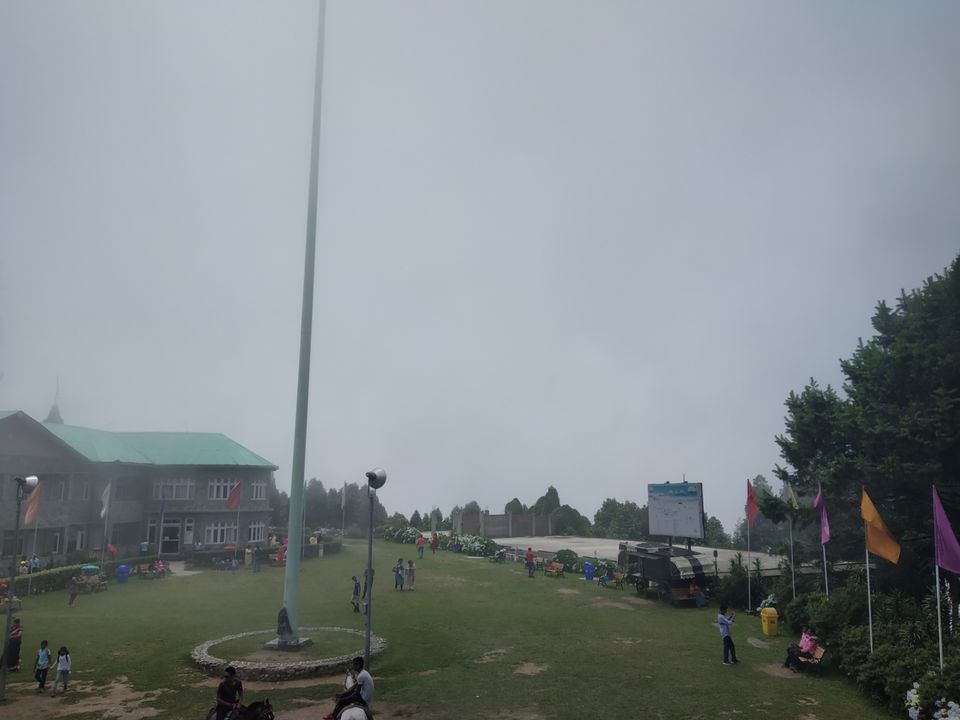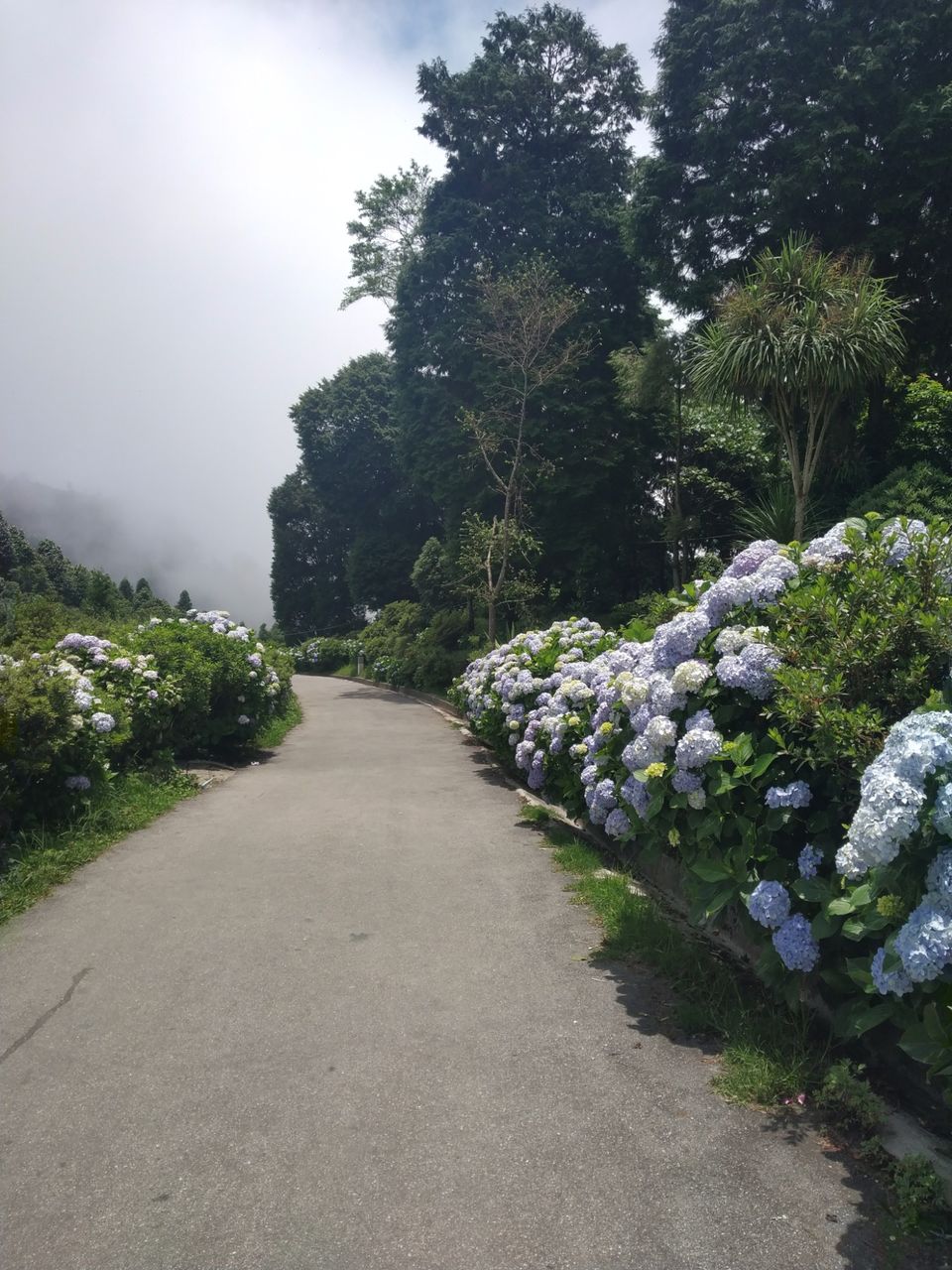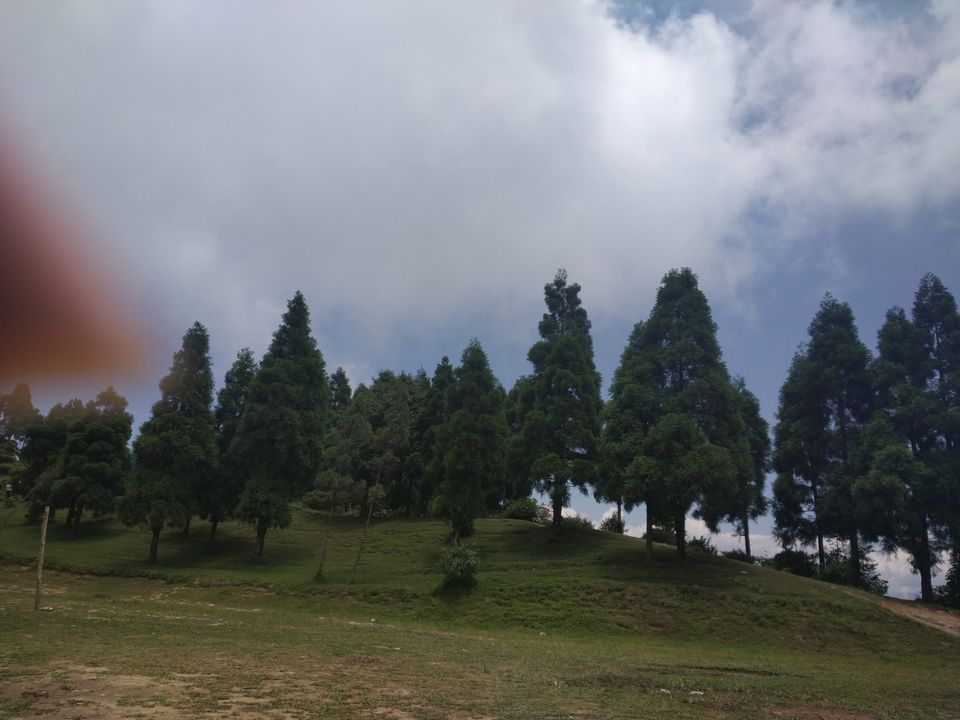 The day early as we headed out to Pelling that morning which was to take almost 6 hours. The roads in between were risky enough in spite of being wide as landslides are common in these areas and a long part of our route was under construction. The road we were heading through was common for the ones who were headed to Gangtok and Darjeeling. And after a certain we finally entered the road that is only end at Pelling.
Pelling is less crowded. As there no market, not even a small one, you cannot do much in evening. Just a few local stores were there run by mostly local women. Men of the houses are mostly out for works in days as women run these stores, set up in the front yard of their houses. These stores contain clothes, Sikkimese show pieces that might attract the tourists, sandals and almost everything.
After settling down luggages at hotel, we roamed at the quite paths. Tourists from various parts of India was there, some from Kerala, some from UP and most of them happened to be Bangalees. Even a group from Bangladesh was also there in our hotel. They are to visit the whole of Sikkim including Eastern side of it with Gangtok and Pelling. Some were to go to Darjeeling, Kalimpong and Kurseong.
While in a all-in-one store a group of tourists came searching for Hukkah stands. The owner did not have one and told that none of these stores won't have it. And finally showed them the way towards a nearby Hukkah parlour which happened to be the only one. While alcohol is kept in almost every hotel, Hukkah happened to be a less catch here.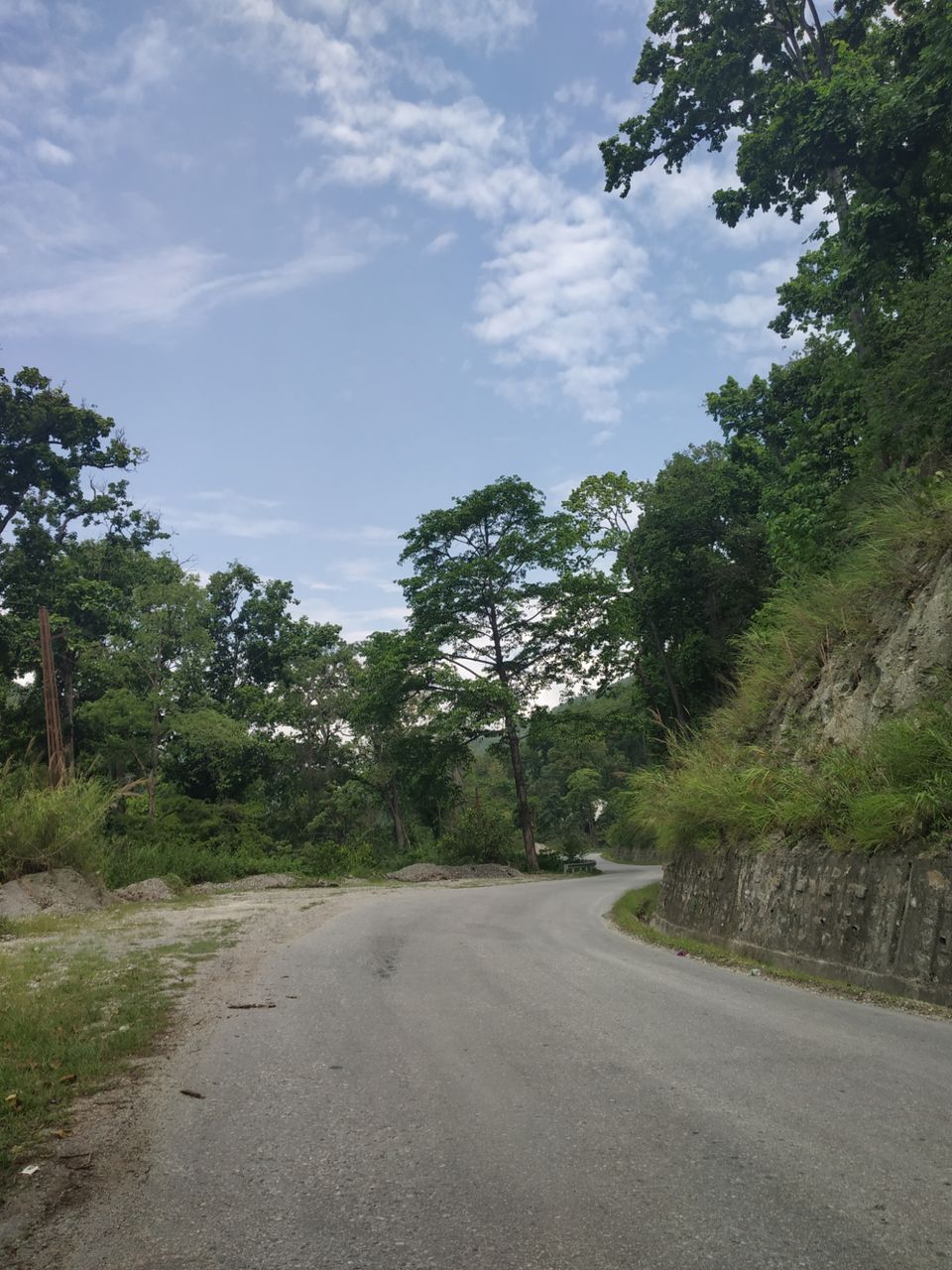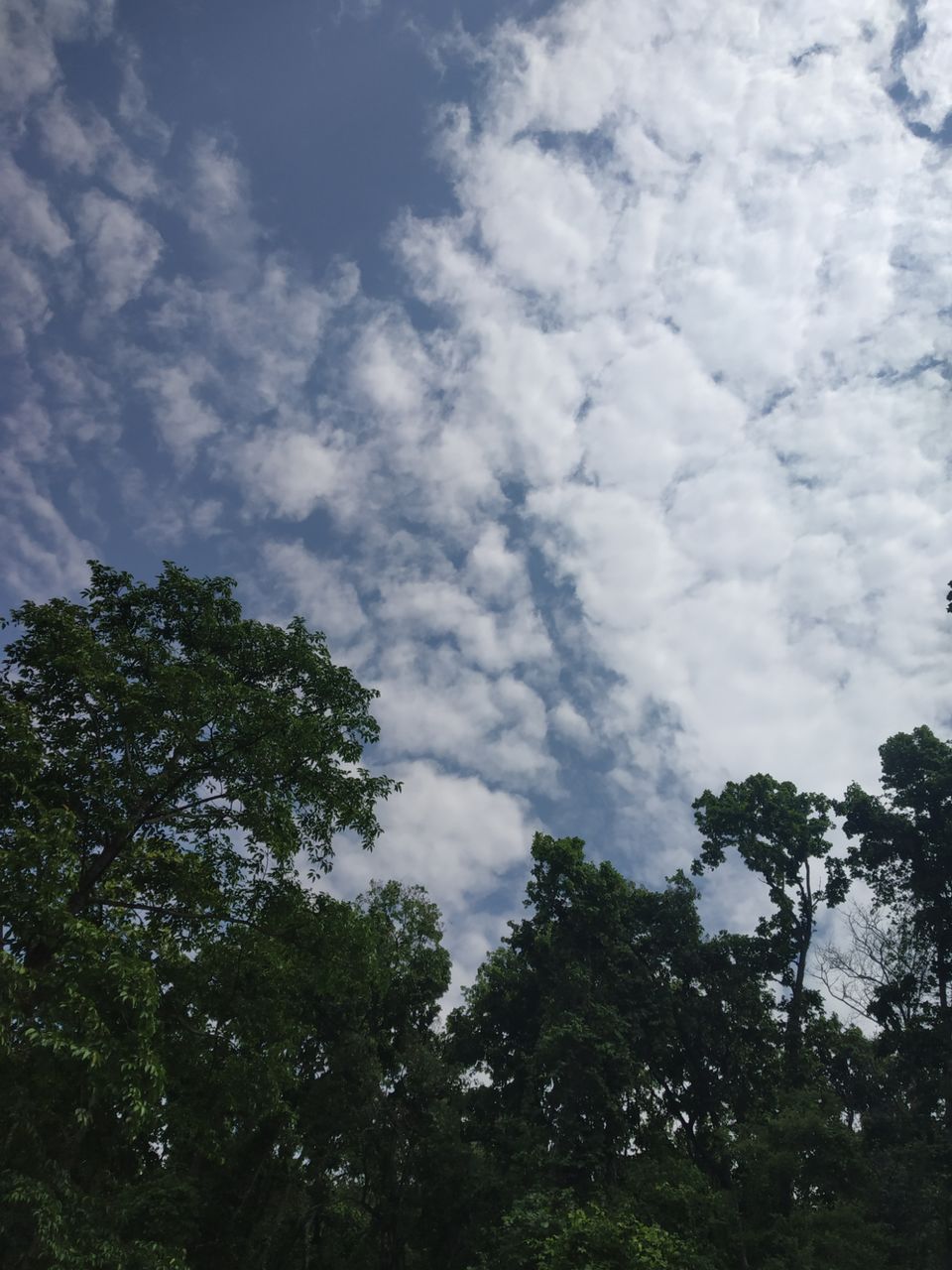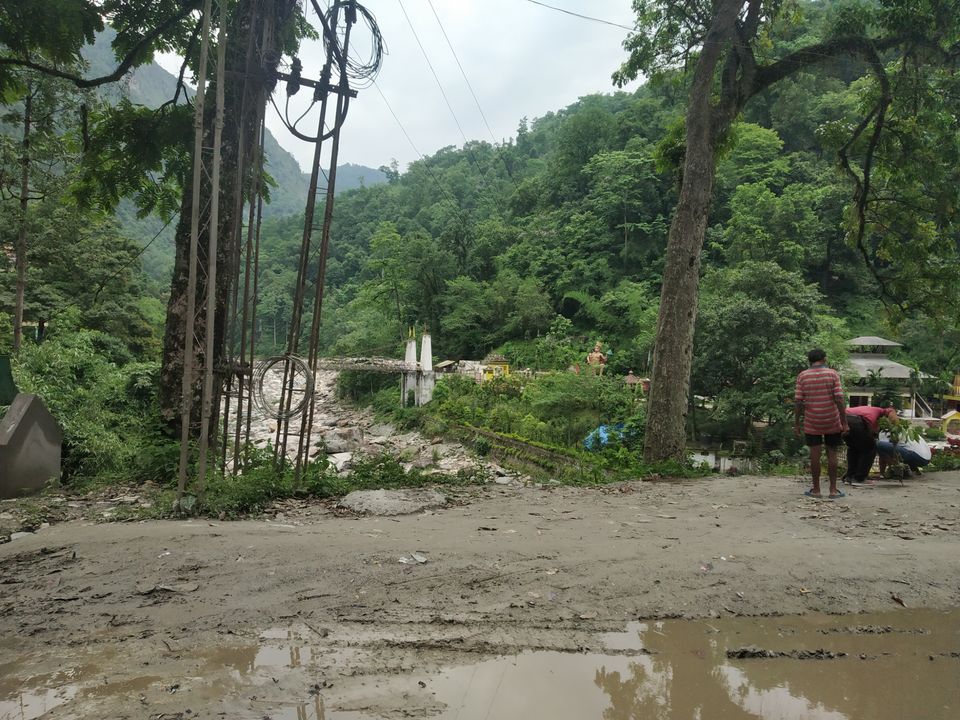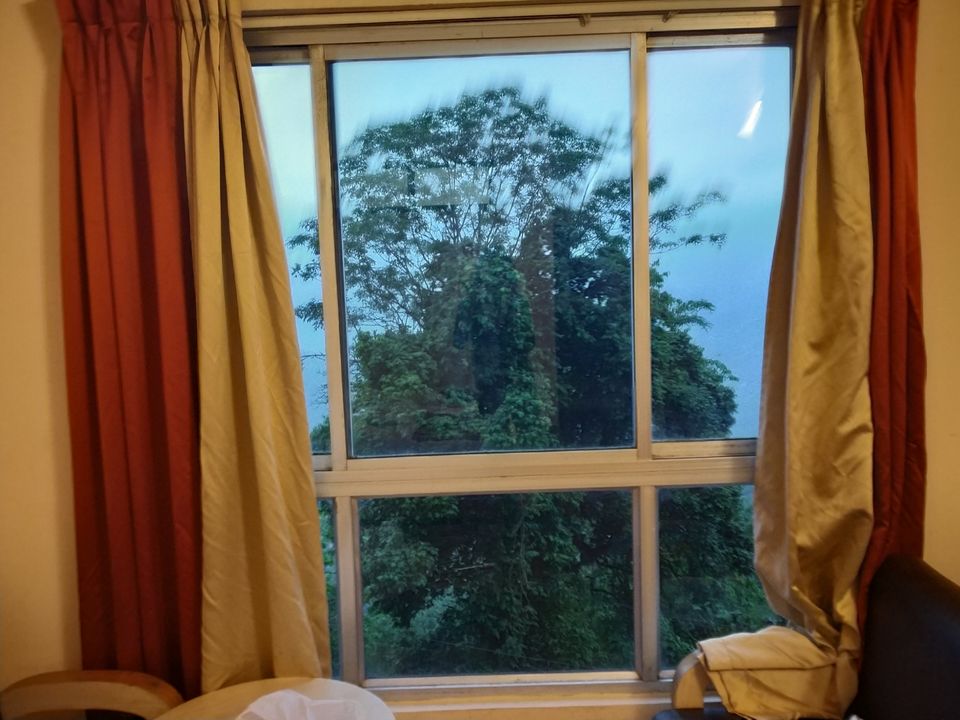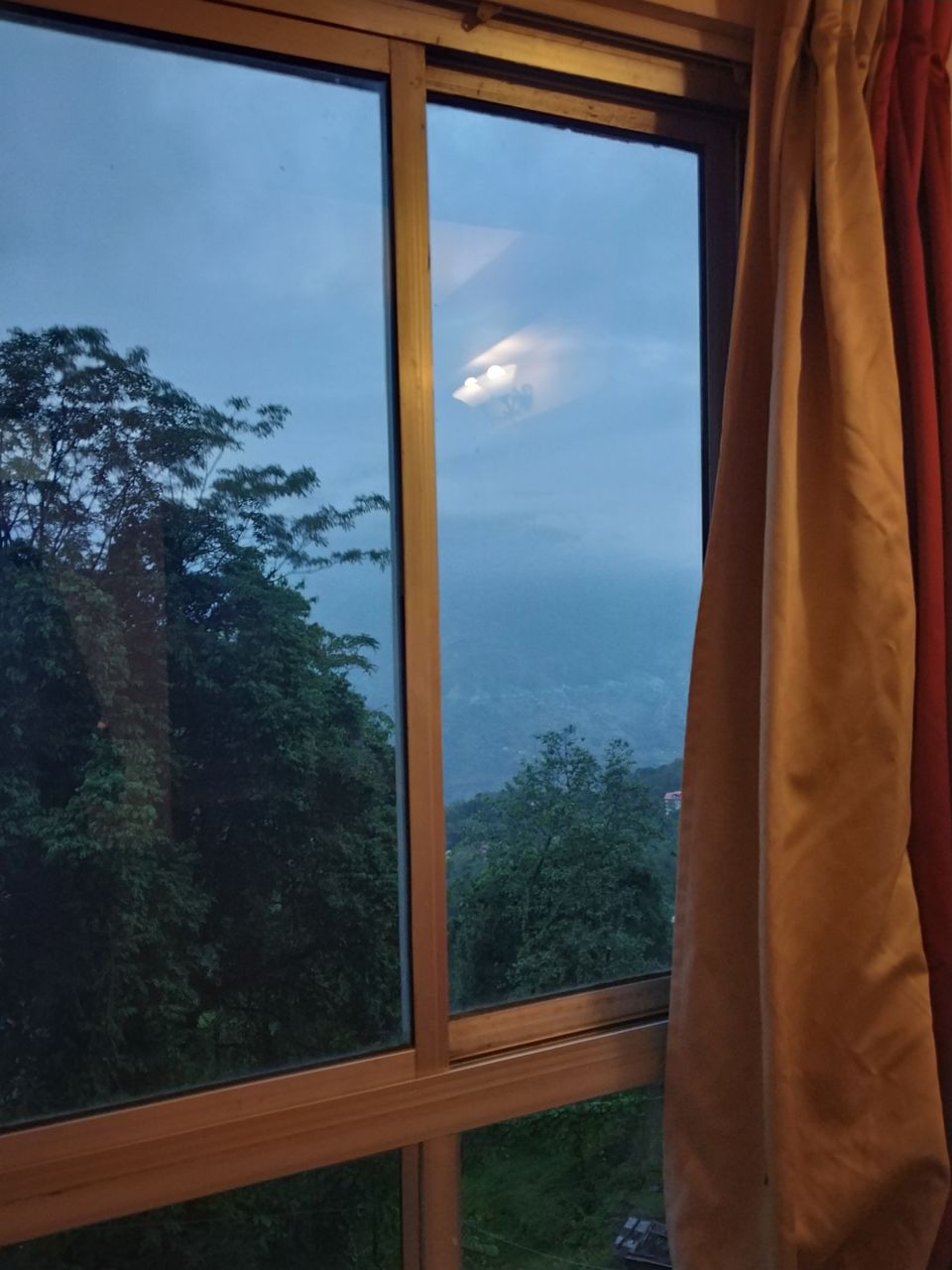 We started at 10 in morning after breakfast heading to Kanchanjungha Falls. From there we went to Orange garden which did not have oranges as this is not the season for it to be there. But somehow we spent an hour by walking to the flowing stream. Even a small fruit shop was there which sold cold drinks too.
After it, we went to Khecheopalri lake that is considered as holy by the local people. Buddhist practices are followed in there. The lake is also famous for having a rumour that said if any leaf falls from nearby trees in the lake birds would come and take it out of it. Truth of which could not be found unfortunately by us as no leaf was happened to be there. But it was filled with huge fishes and tourists were busy to feed them.
We had lunch at a local dhaba with veg momos, noodles and thukpa. The car parking area near the lake had ample of dhabas like this one. Some of them even had umbrellas for rent. This was the first time I spotted such a thing though where umbrellas are given in rent.
Later we headed to Rabdantse Ruins. We arrived at 3:50 pm and according to the Guards we are the last ones to get entry as the place closes at 4 o'clock. Well that's a different story. First we went to the Bird Sanctuary. And the path to the ruins were 10 minutes away according to some and to some its half an hour. Okay, so the 10 minutes sounded more tempting and we started walking. Well, after walking for 15 minutes we met a family who were returning. Asking them how far our destination is, their face answered it and we kept climbing through the patchy paths filled with leaves for another twenty or more minutes. Finally reaching the place and taking in the view from the height I realised it was worth walking humping like that. Even my mobile network was back reaching the height which was not there on the way to it.
After roaming for a while and resting for a bit we headed downwards again. It felt creepy as not much people were there and it was about to be dark. The path is shaded with trees in both side and it's no romantic picture. So don't even imagine. Wish I could share a picture but unfortunately I didn't click one as we were too busy climbing down. I made a video while climbing up, wish I could share it to show how the path and atmosphere in the woods is.
Well it took only about 15 minutes to climb down. Though the path was a bit slippery it didn't take long to walk downwards. On the way down, we met multiple groups of people who were climbing up in hope that they'll reach in 10 minutes. It reminded of the ones who said we were the last ones to enter as the place closes at 4 o'clock and that time being almost 5:30 pm.
After the place we called it a day and ended up at hotel after visiting some stores near our hotel. Had to go as I bought some reminders of the place and small pieces for friends.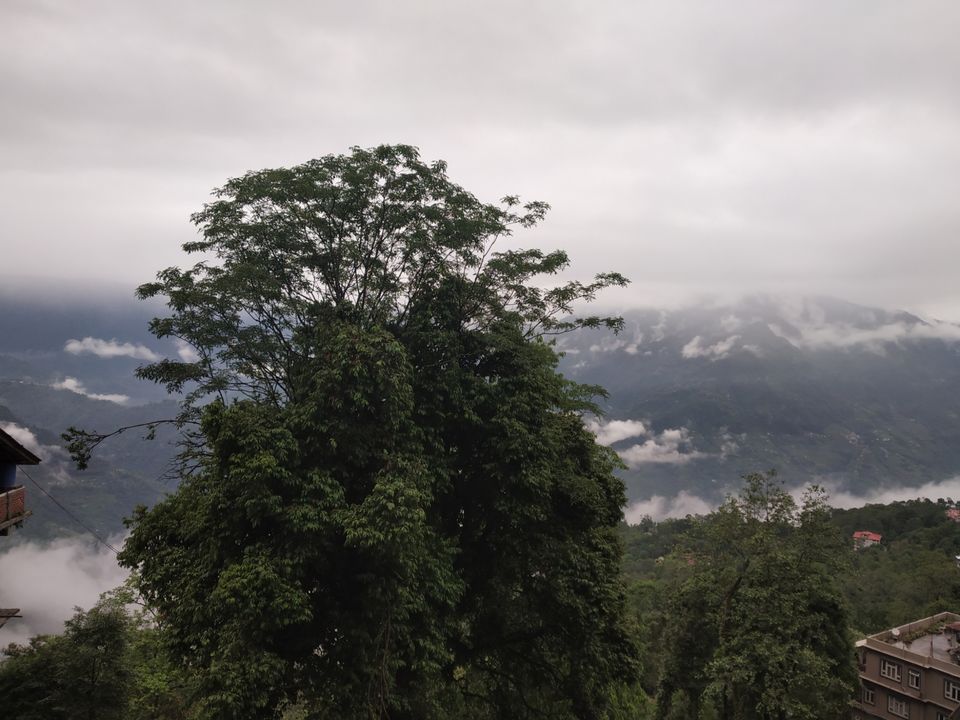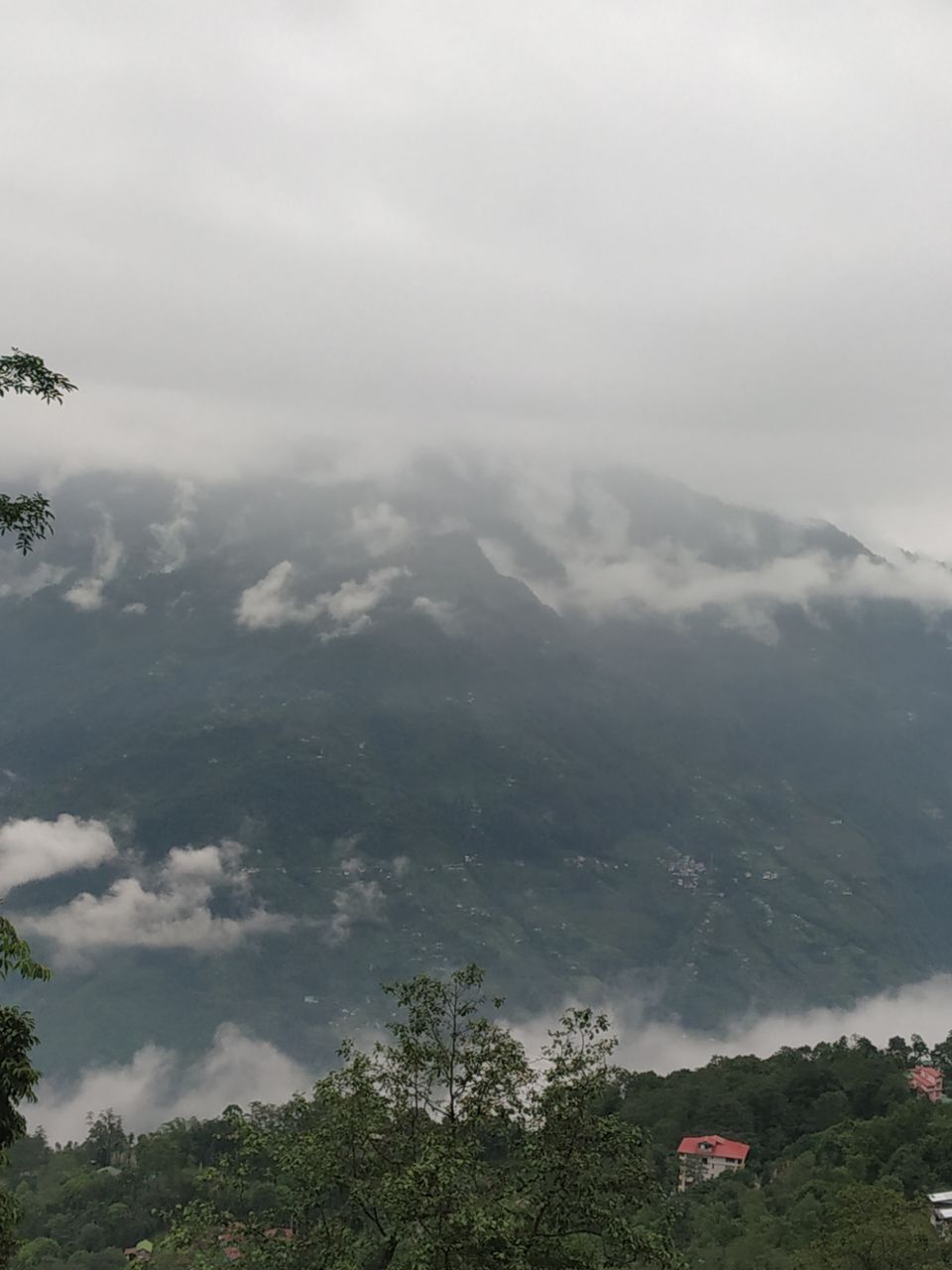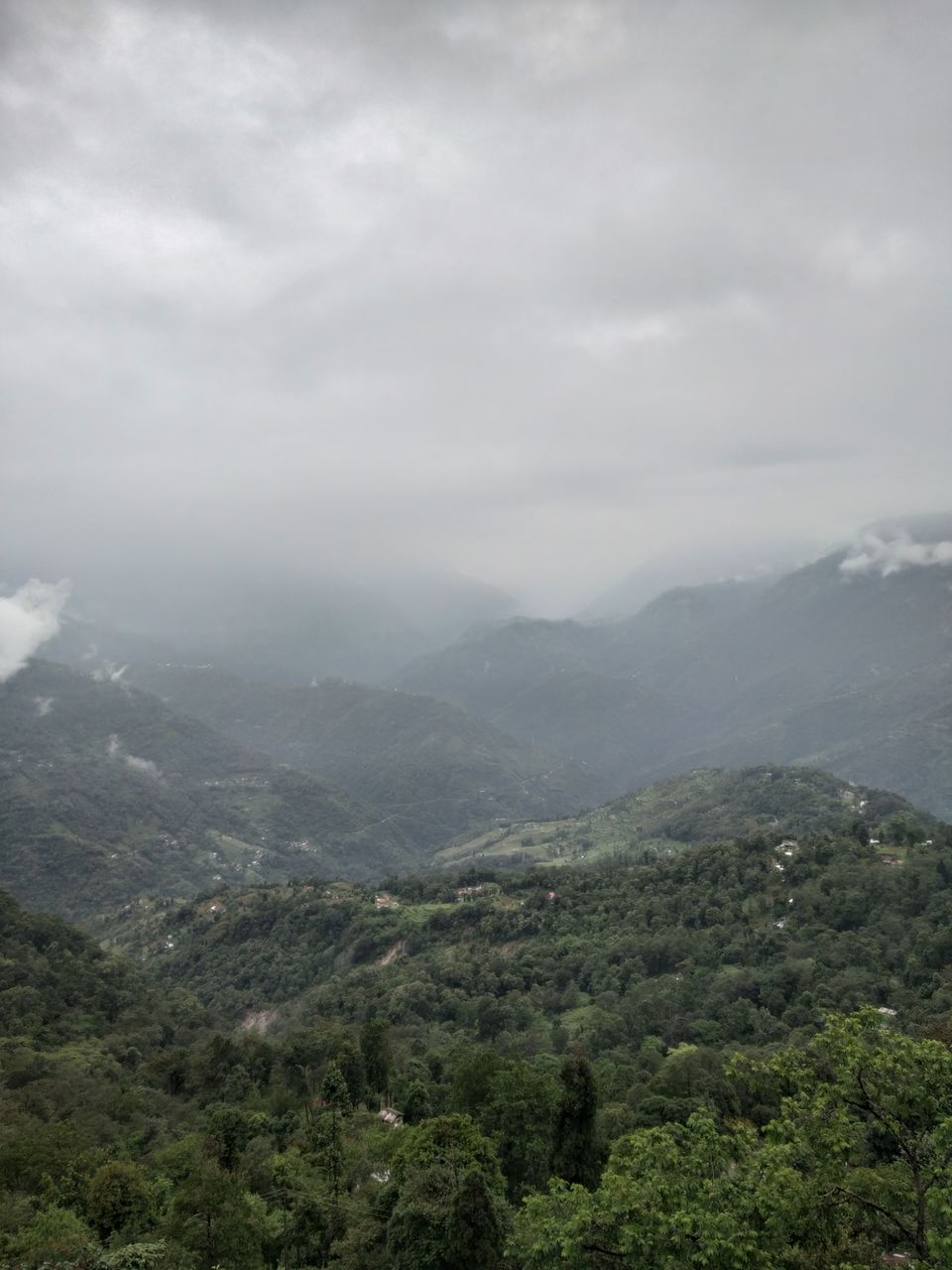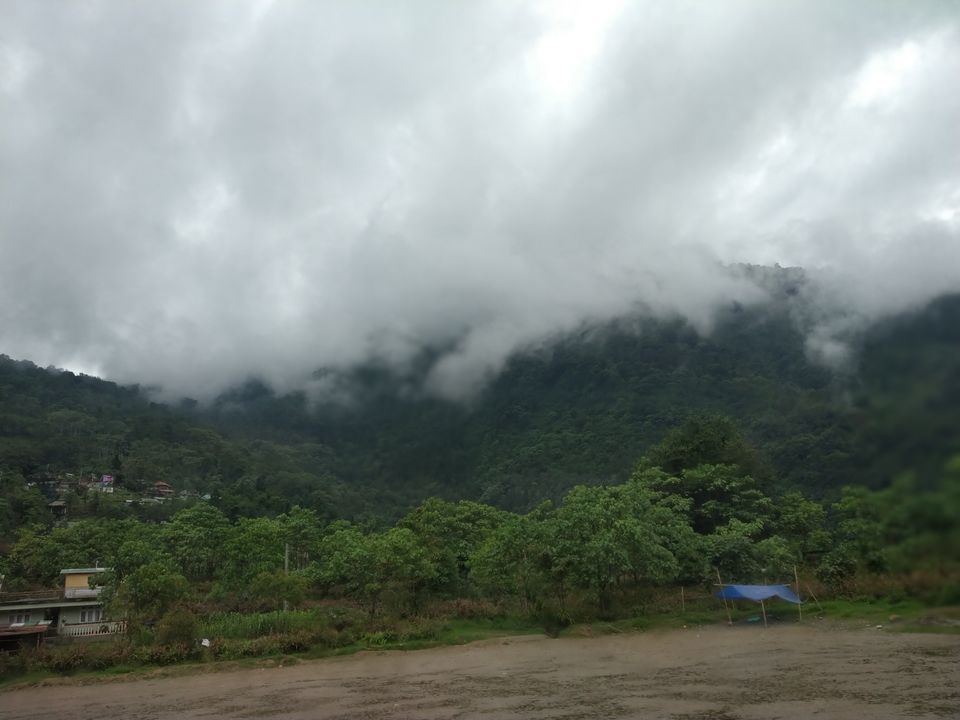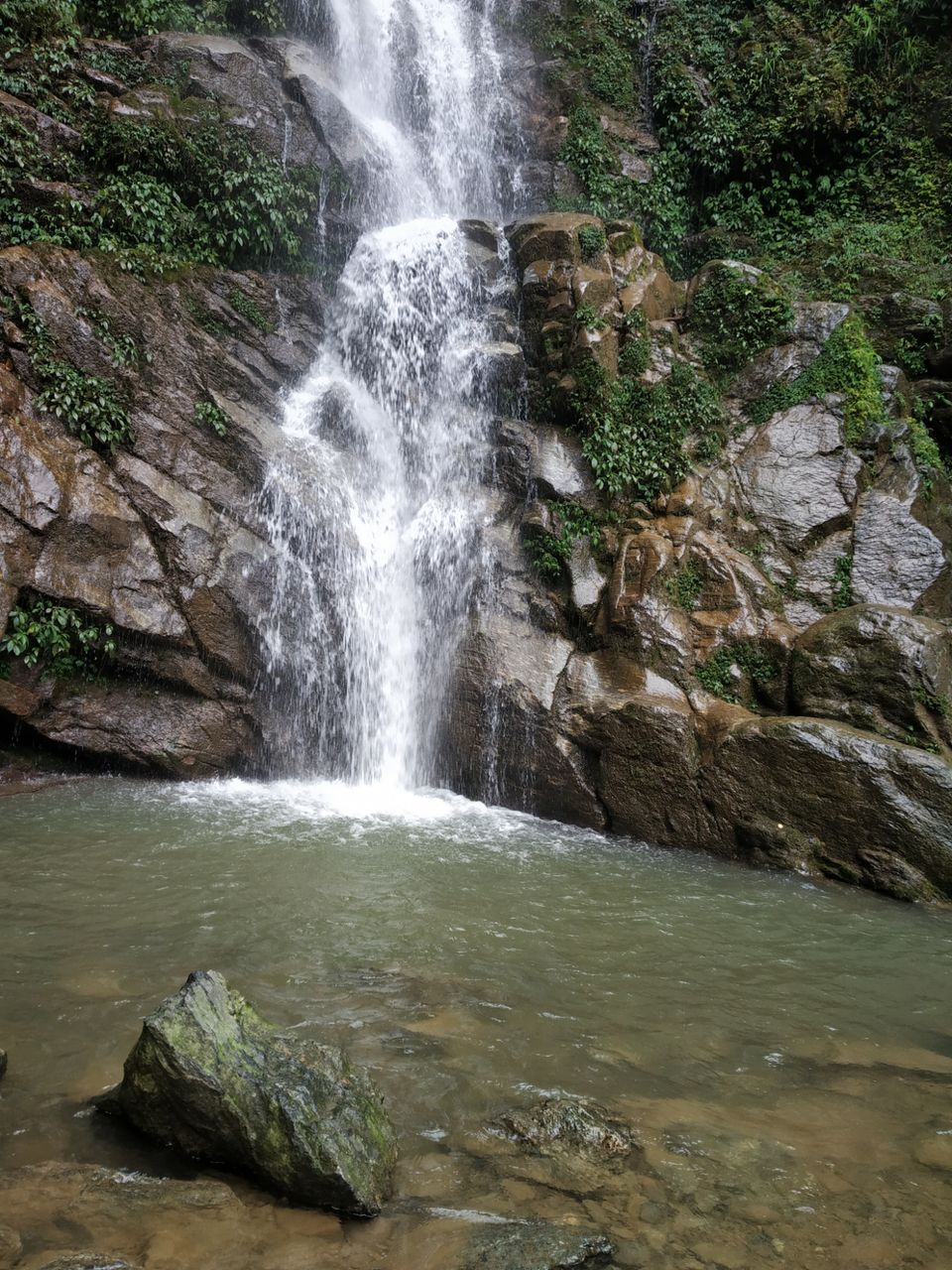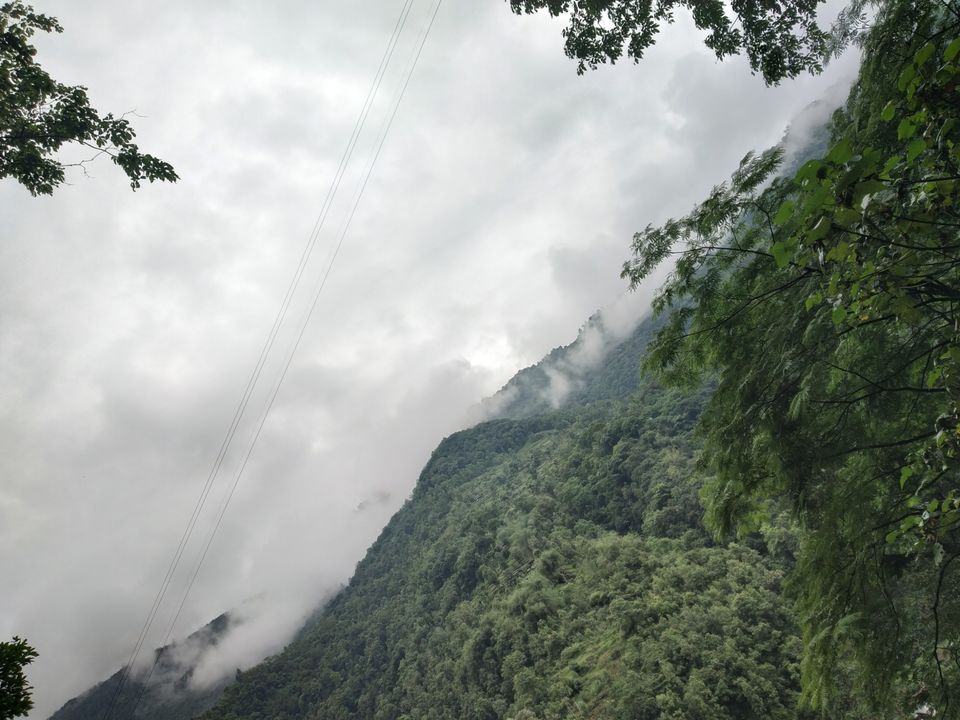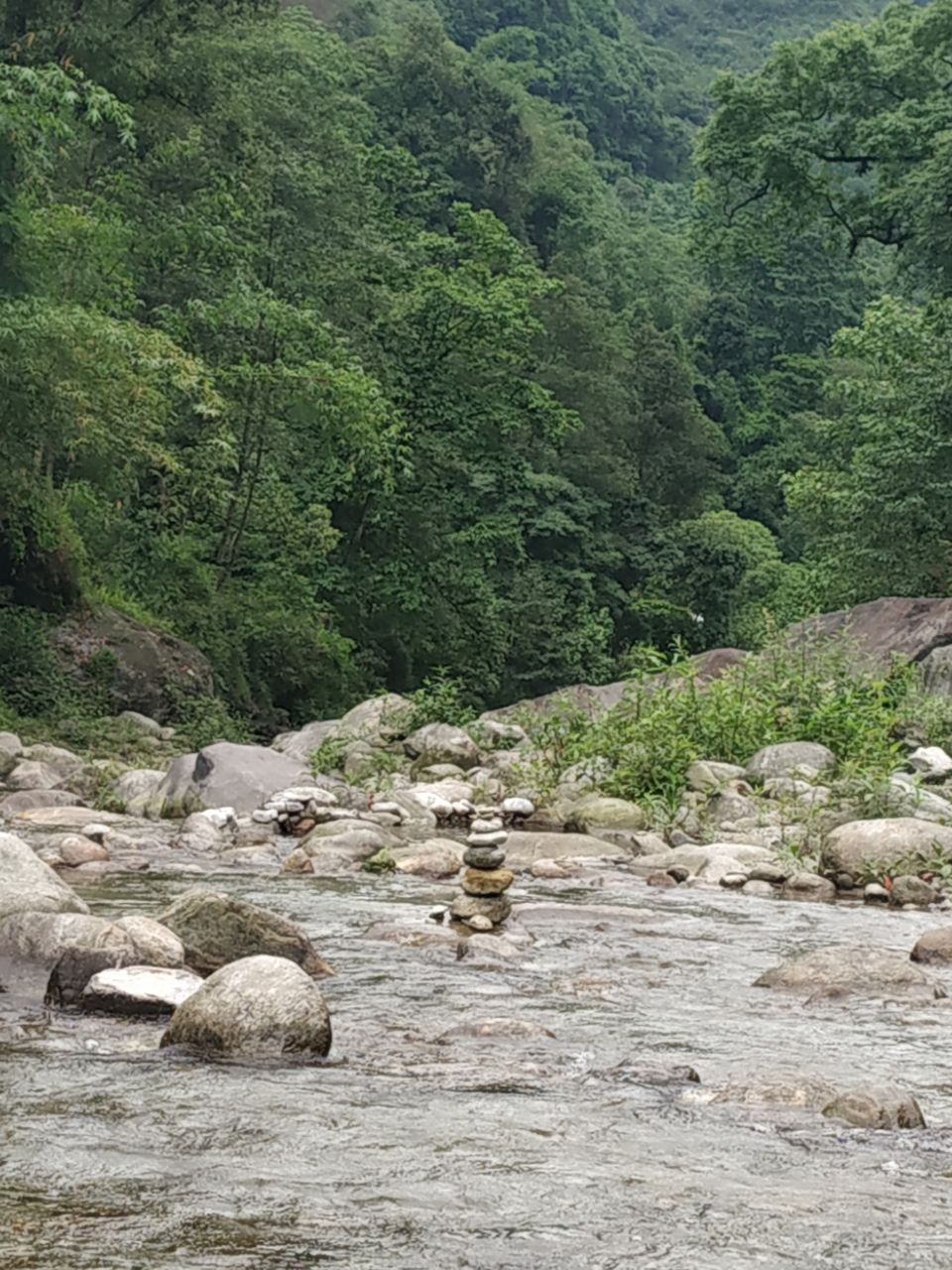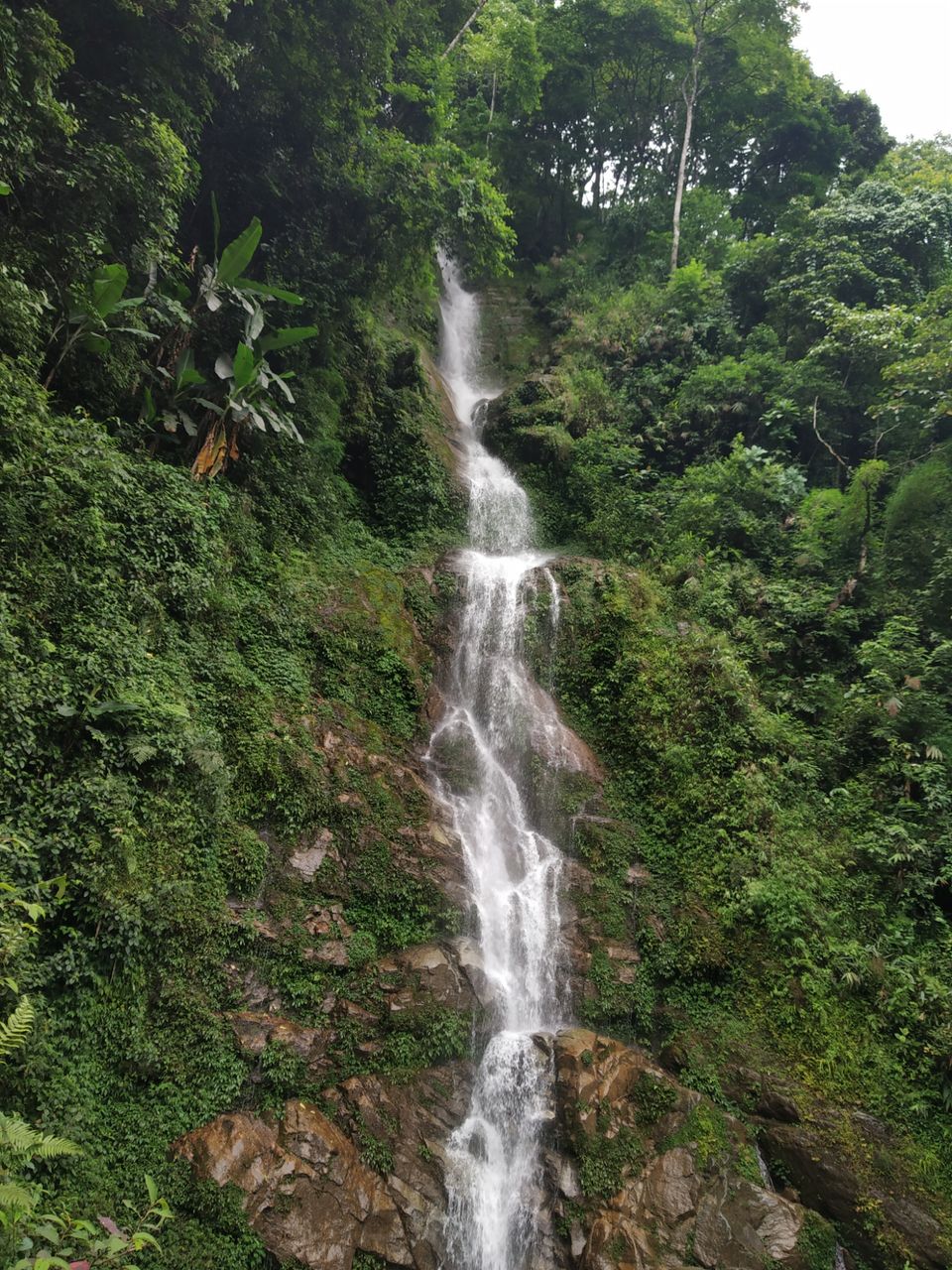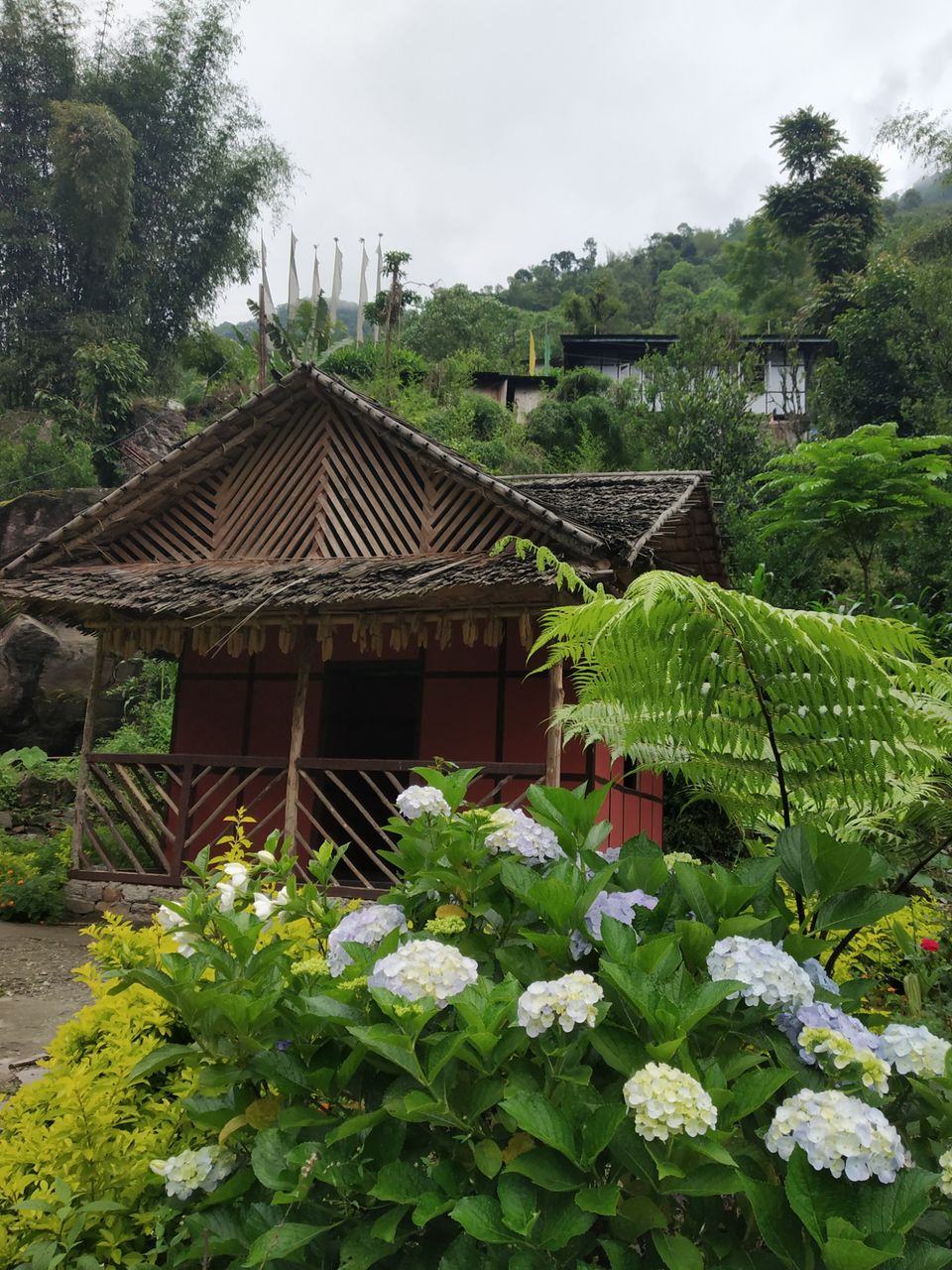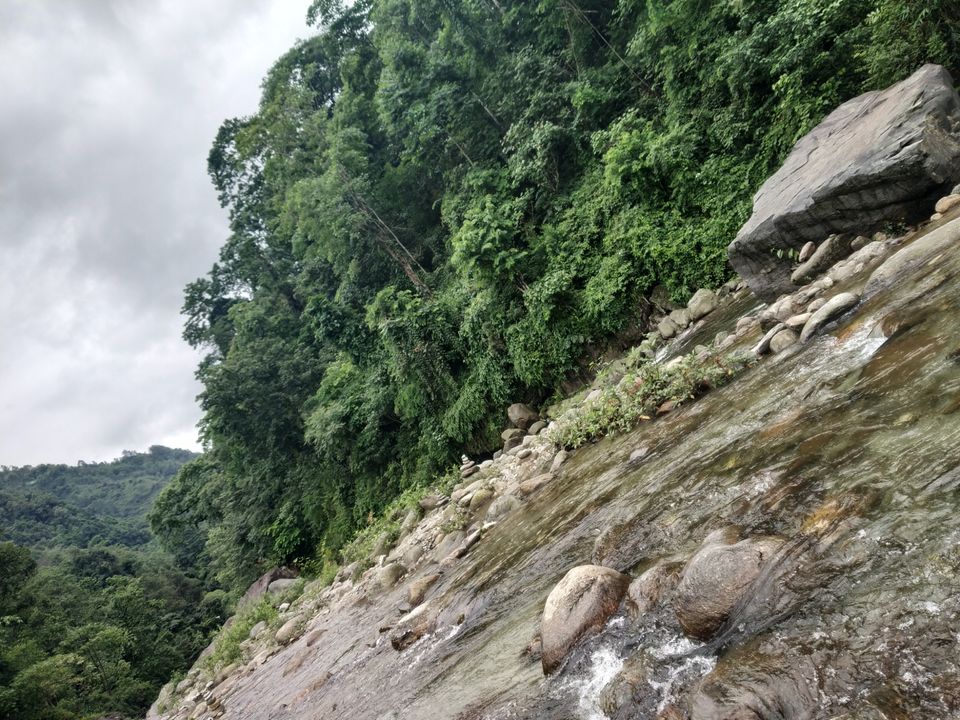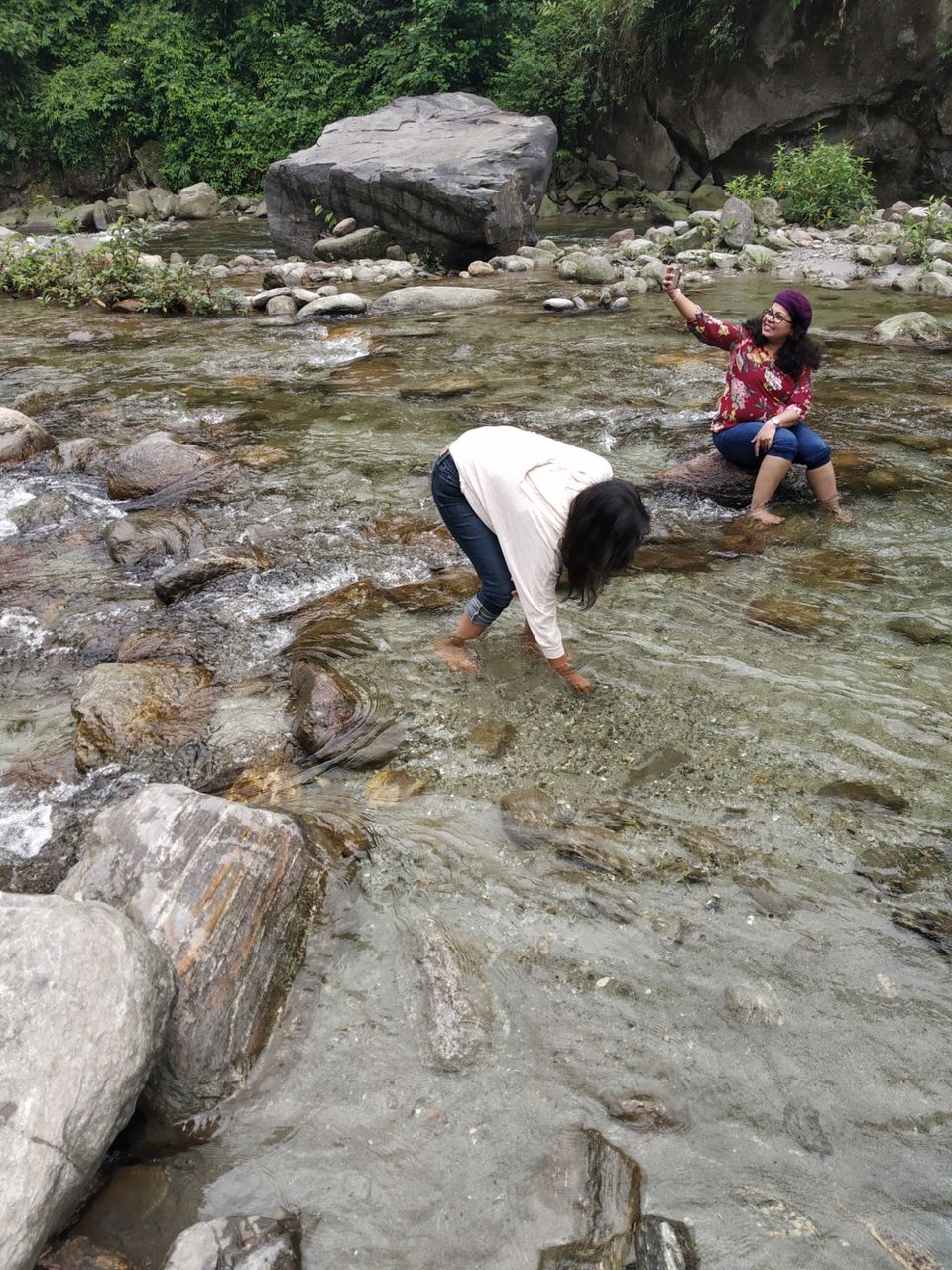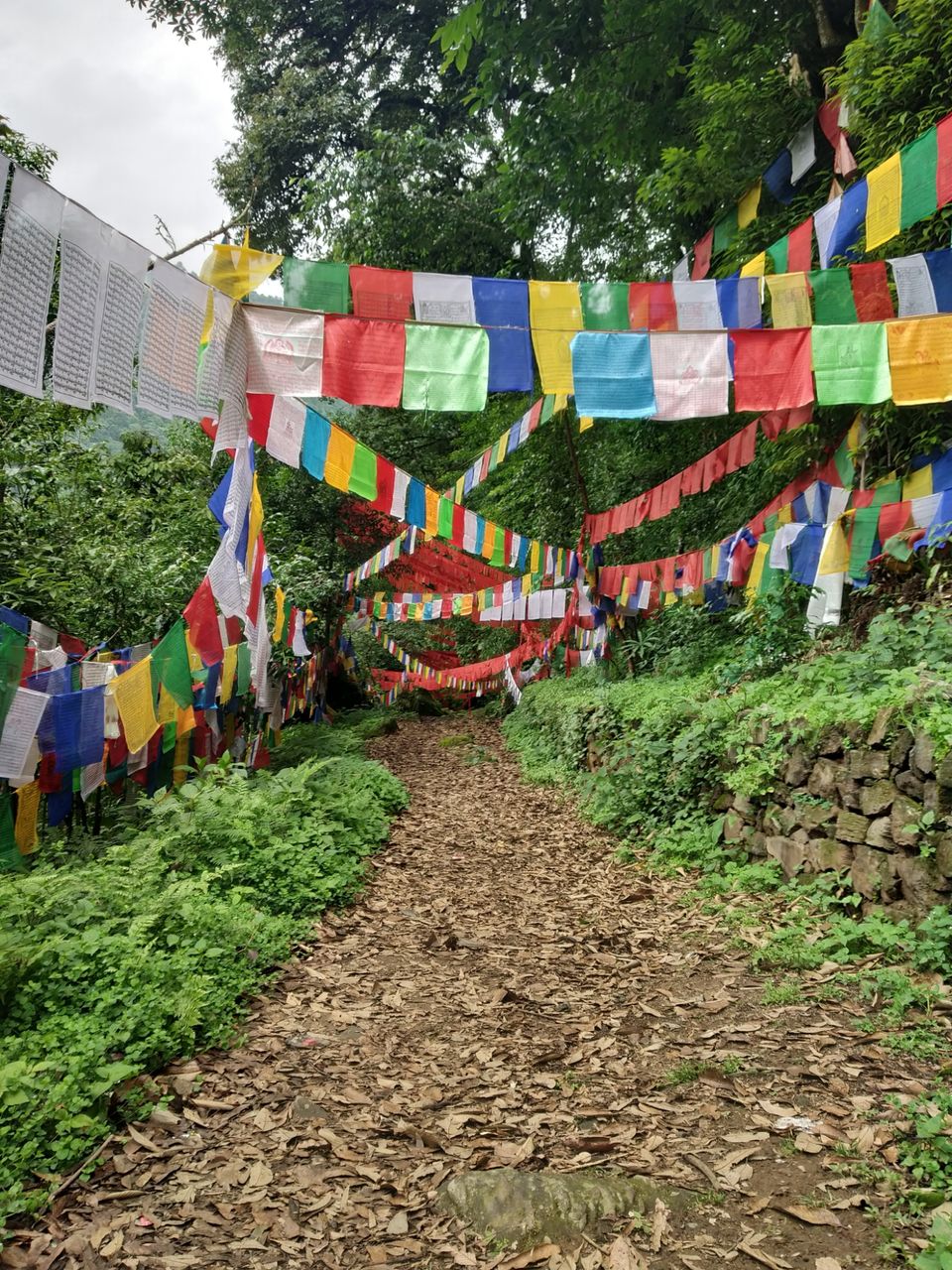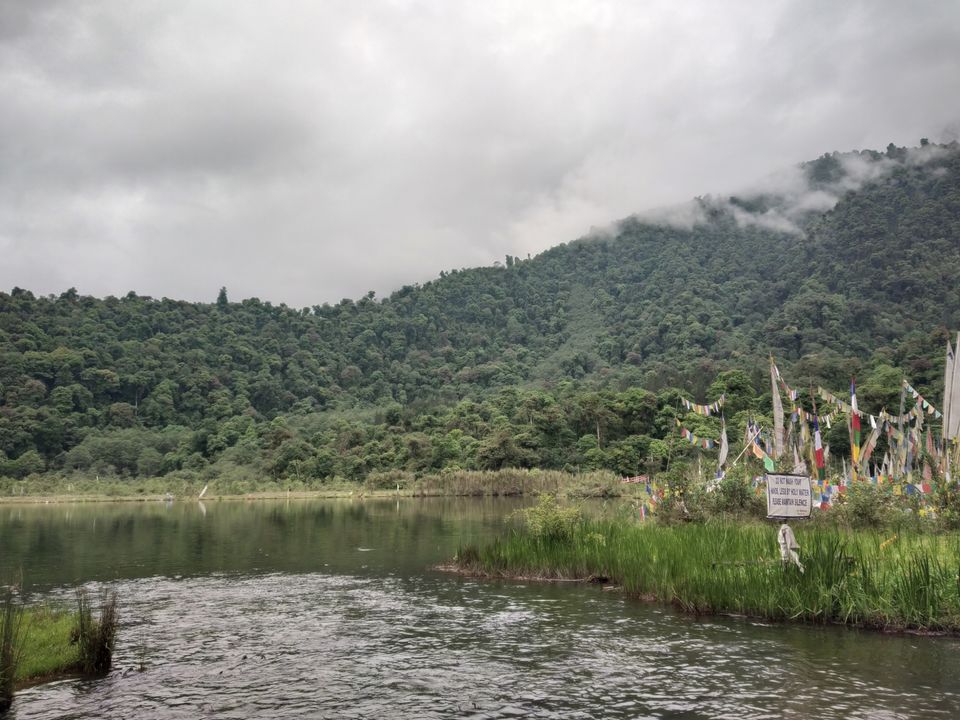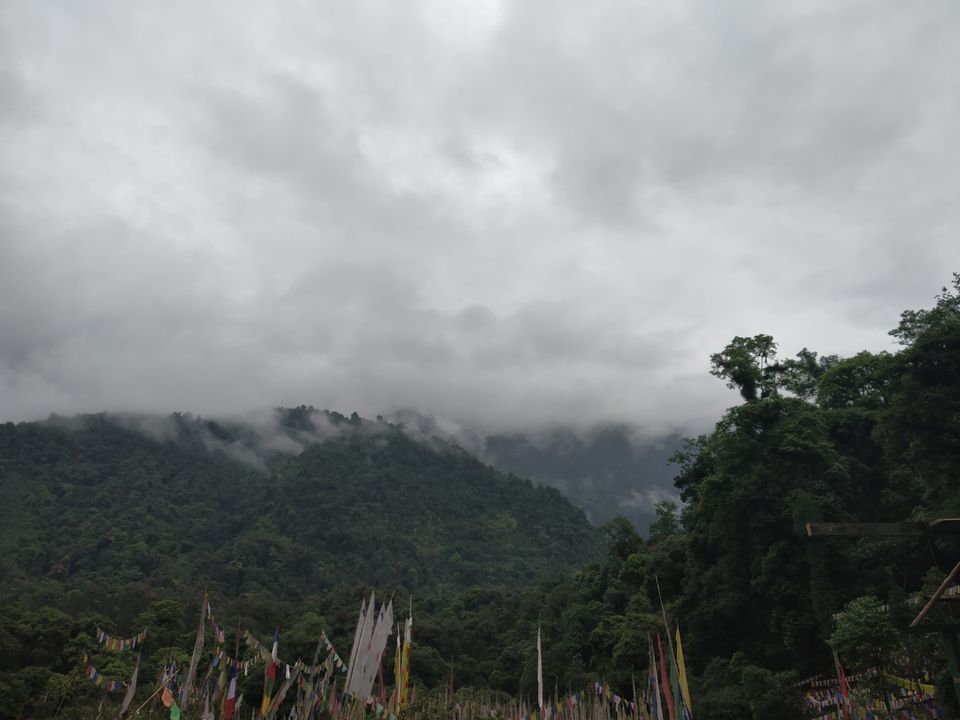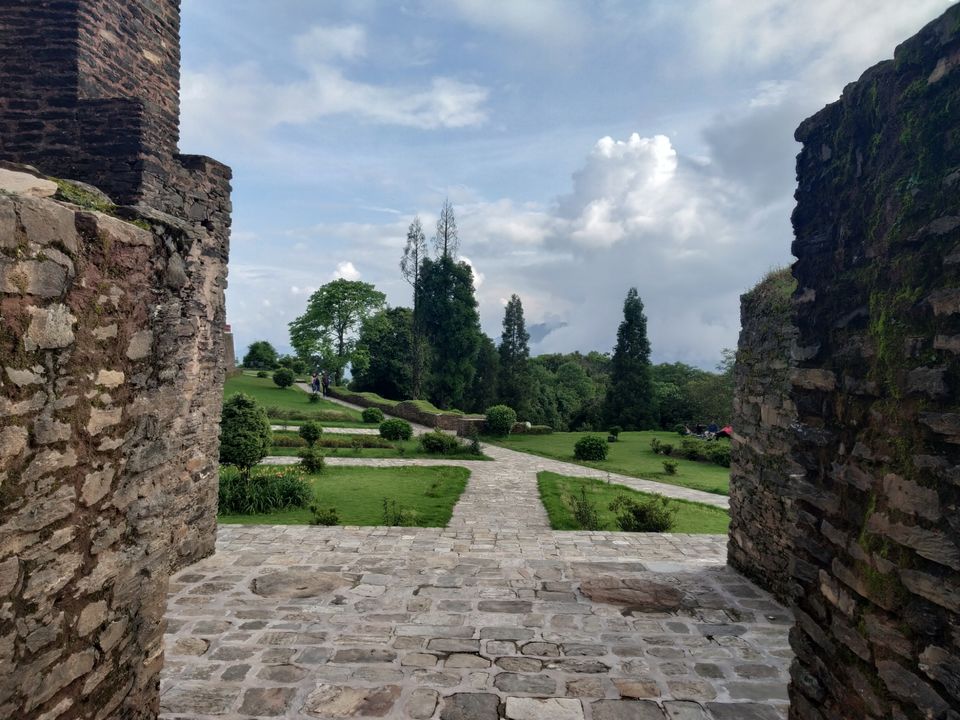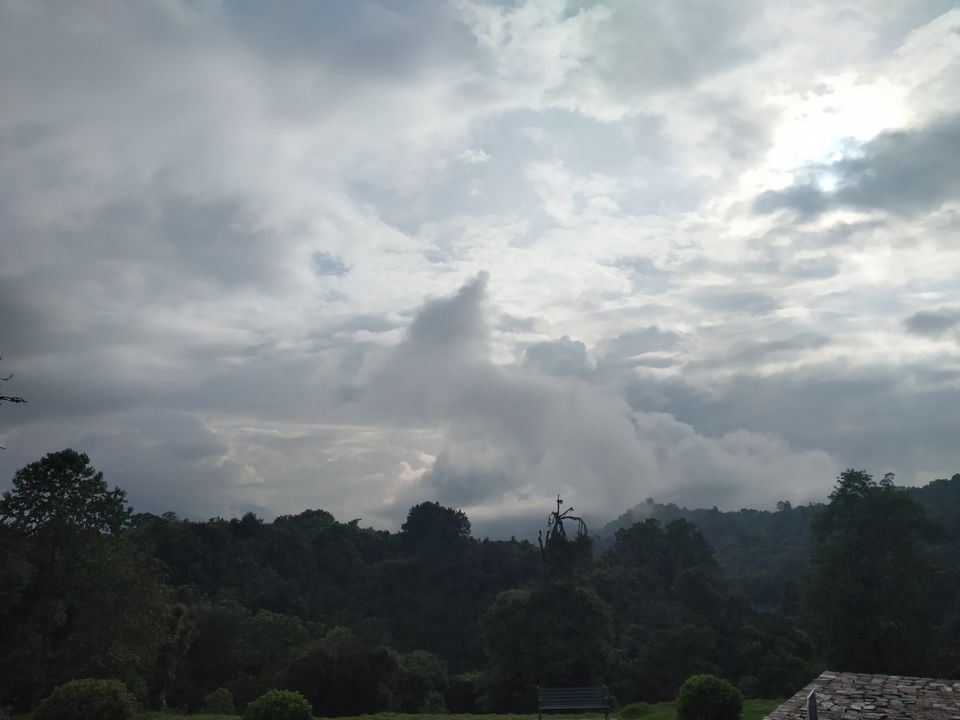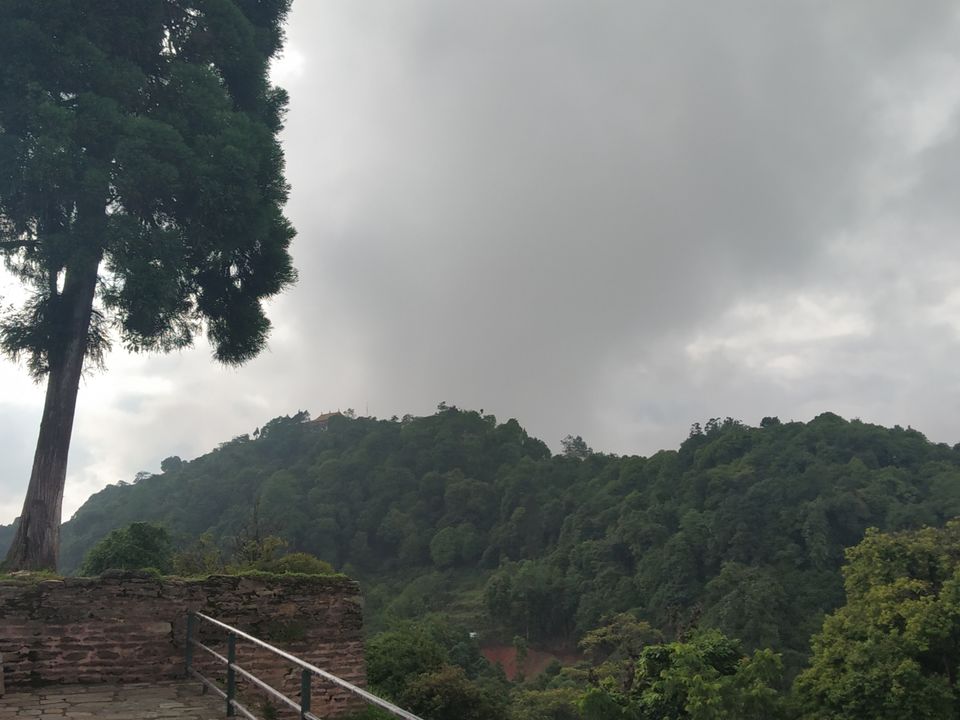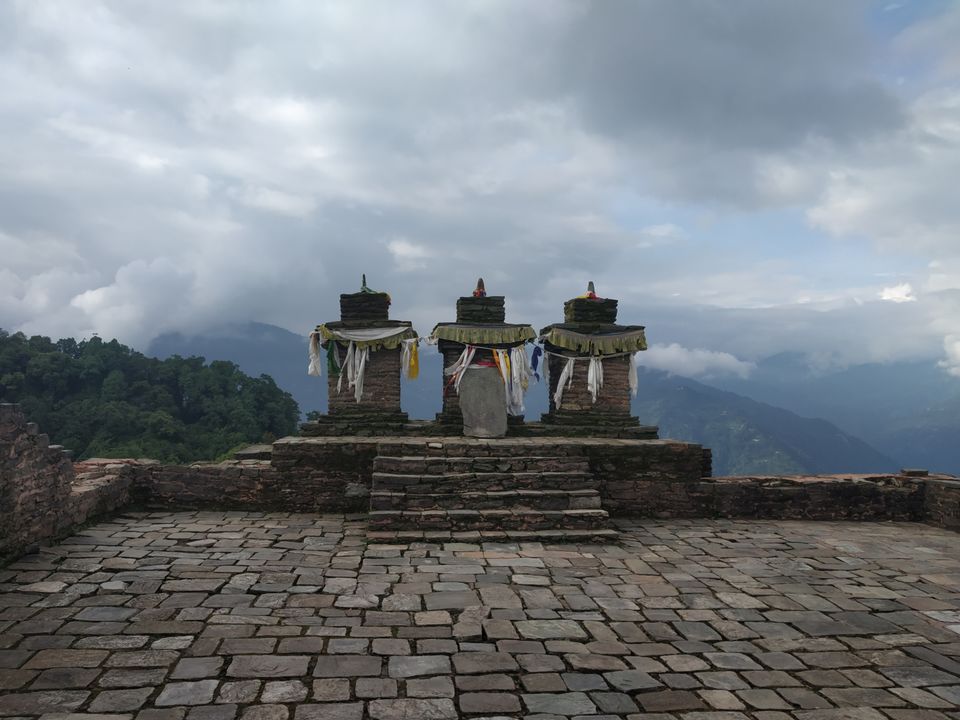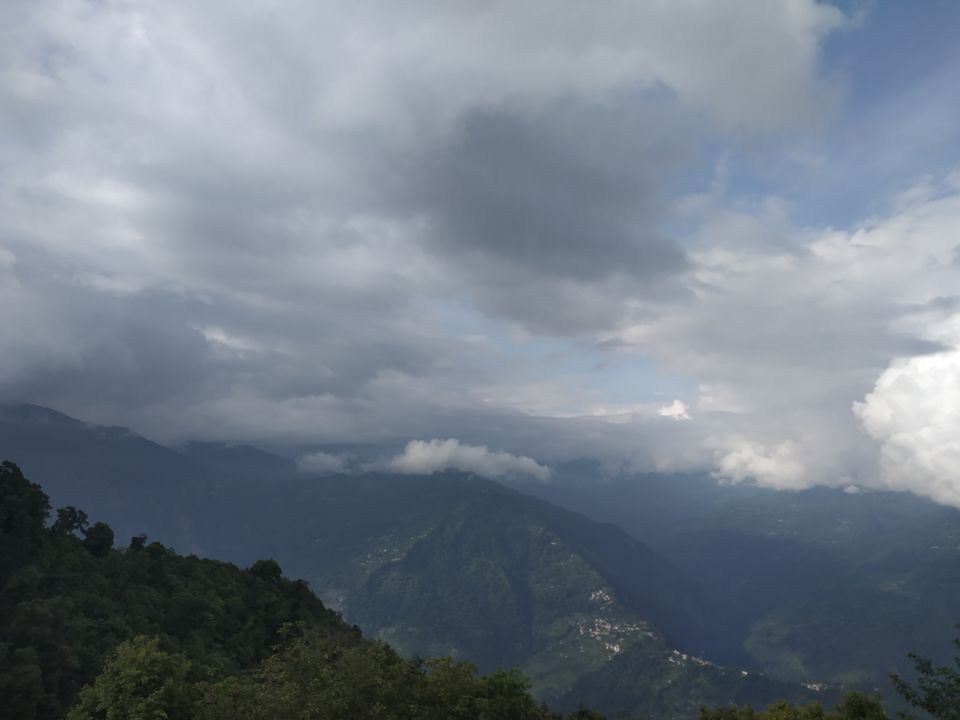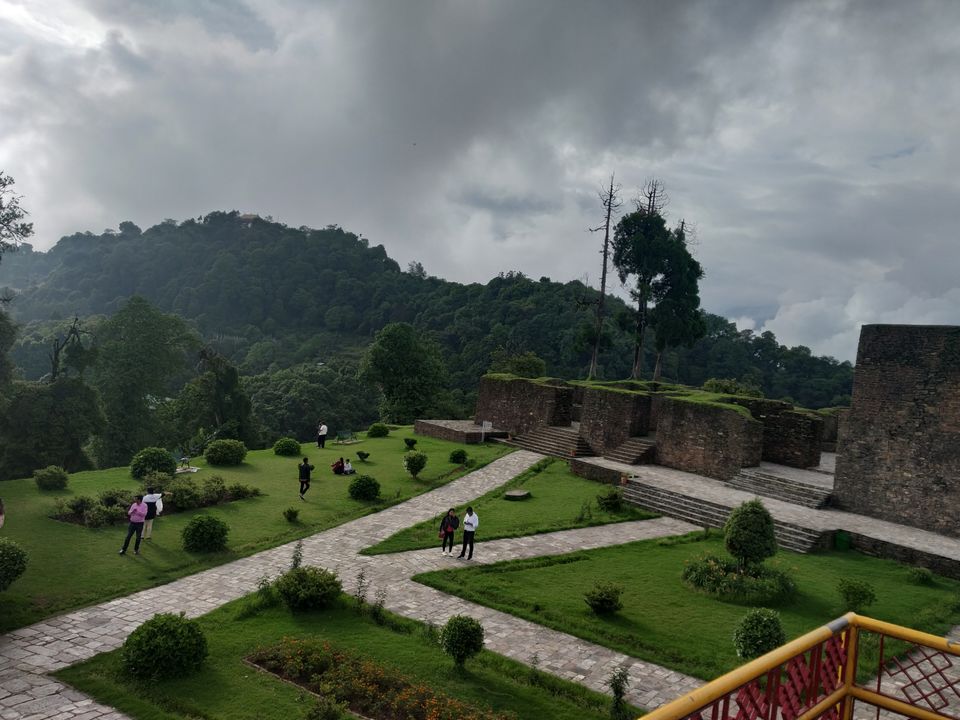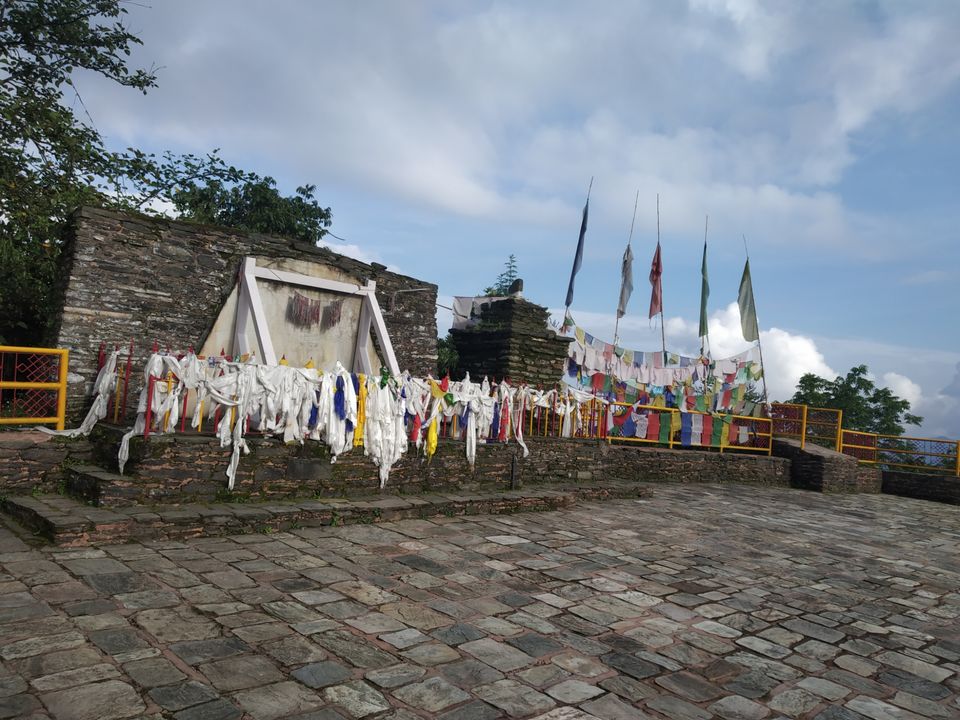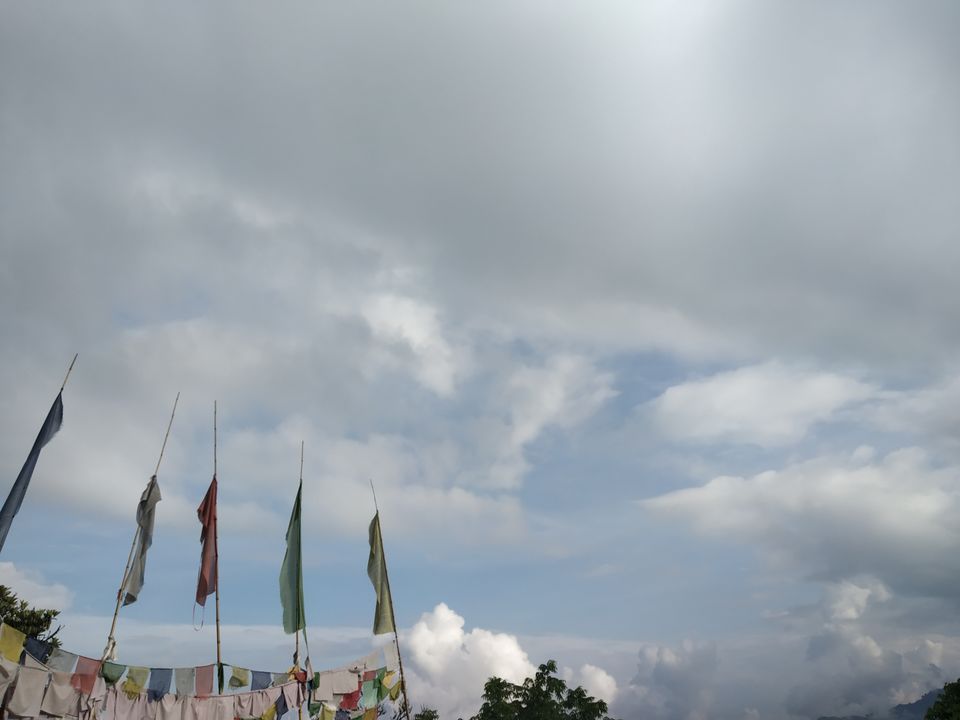 Headed to NJP at 11 in morning. Took a long time and had lunch after crossing Sikkim border and entering Bengal border at 4 o'clock. Reached railway station at 5:30 pm while our train time was at 8pm. Planned to go nearby markets but could not as it started drizzling.
Well, luckily got to get an amazing colorful glimpse of the sunset. The landscape looked beyond description at that time. And the weather made everything more soothing.
Bought a copy of Mein Kampf from the platform, parcelled Rotis for dinner and with that the short trip to the Summer Hides ended.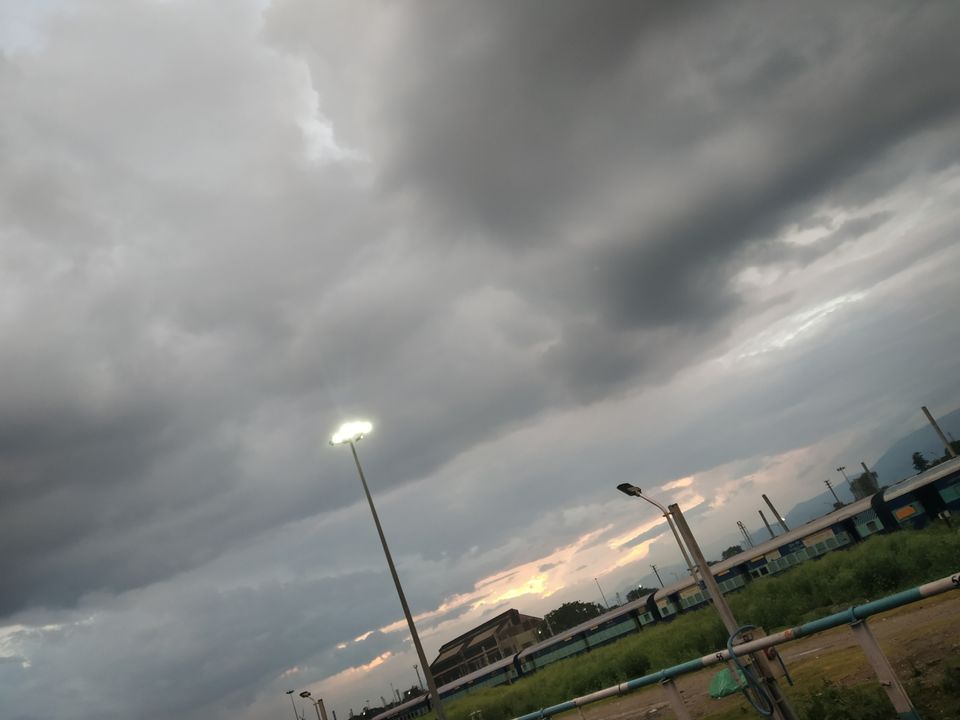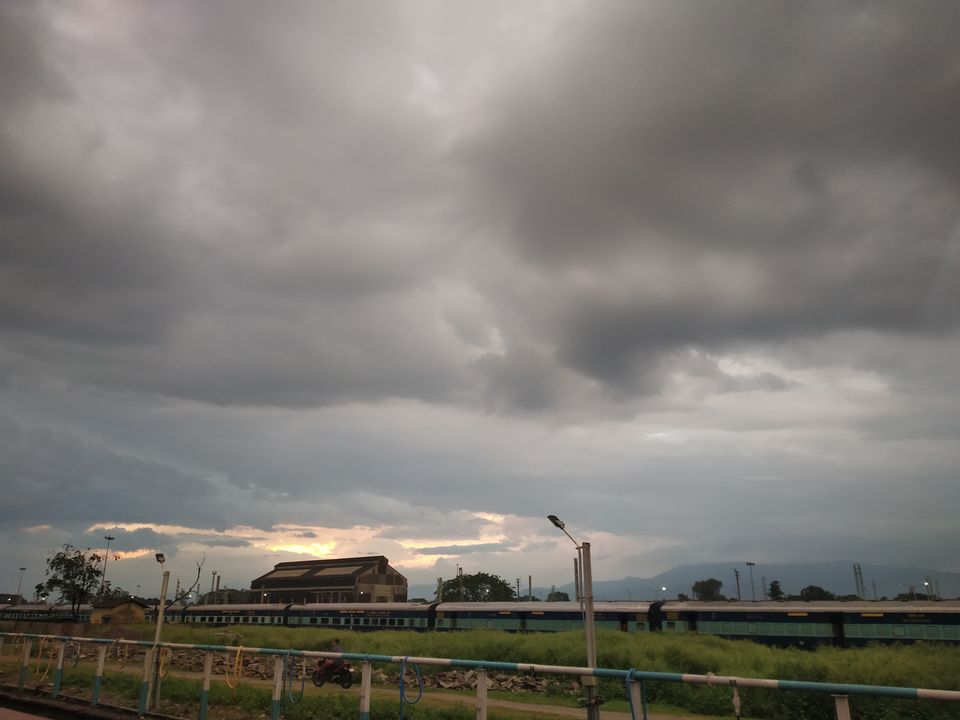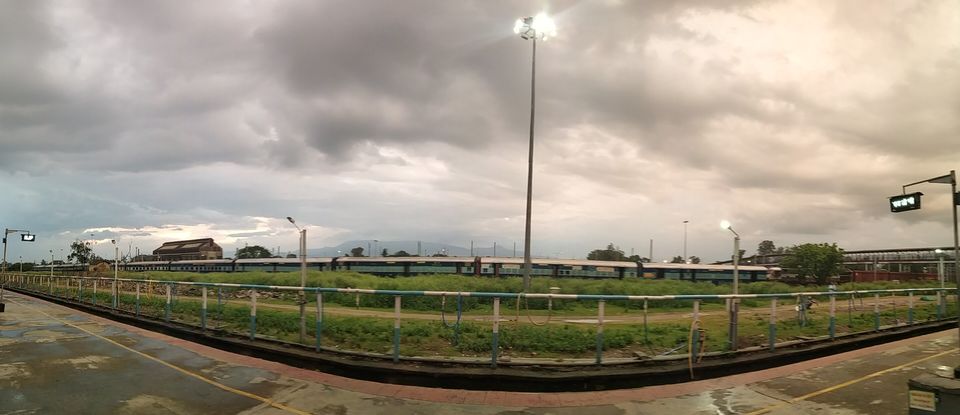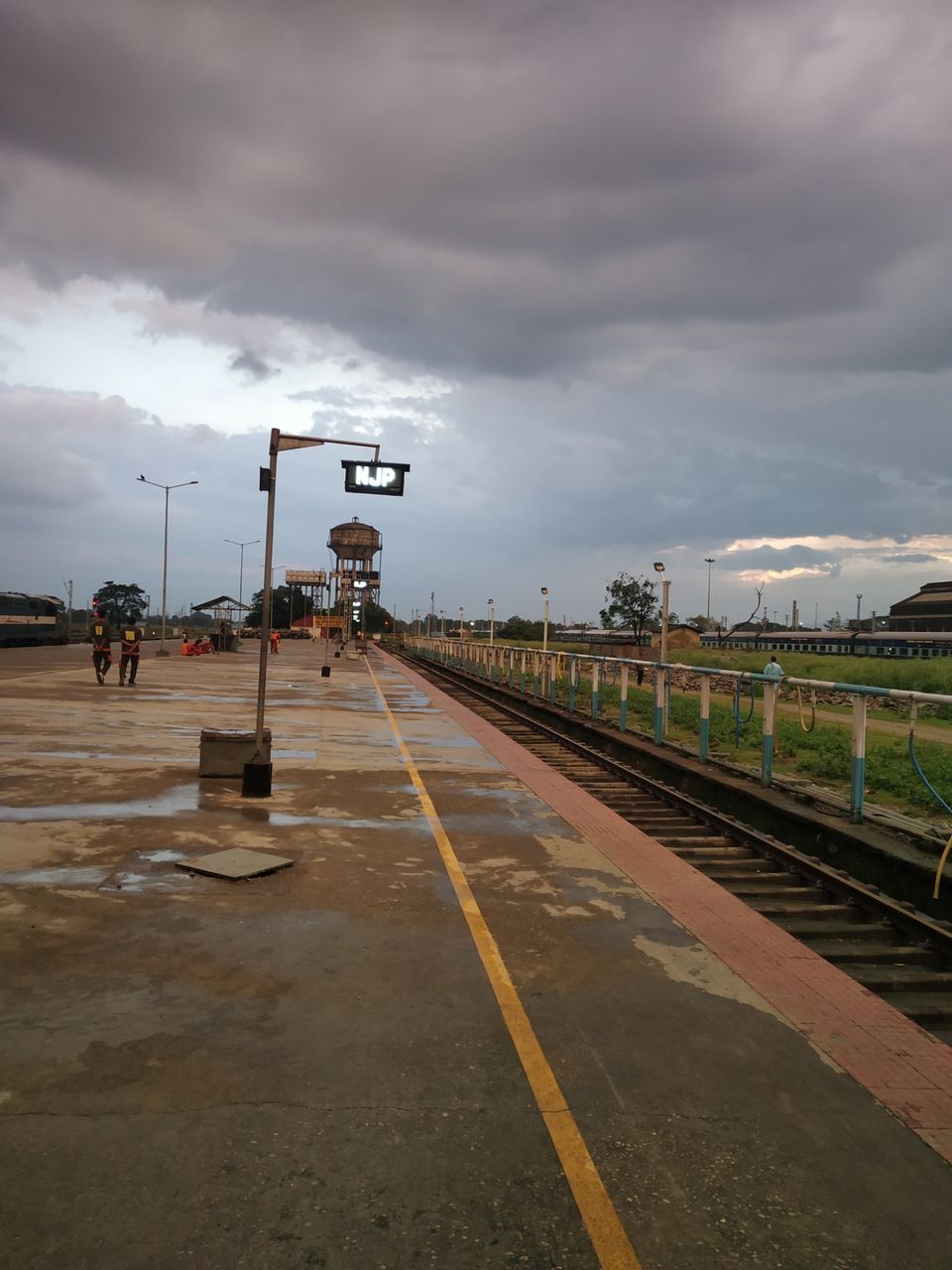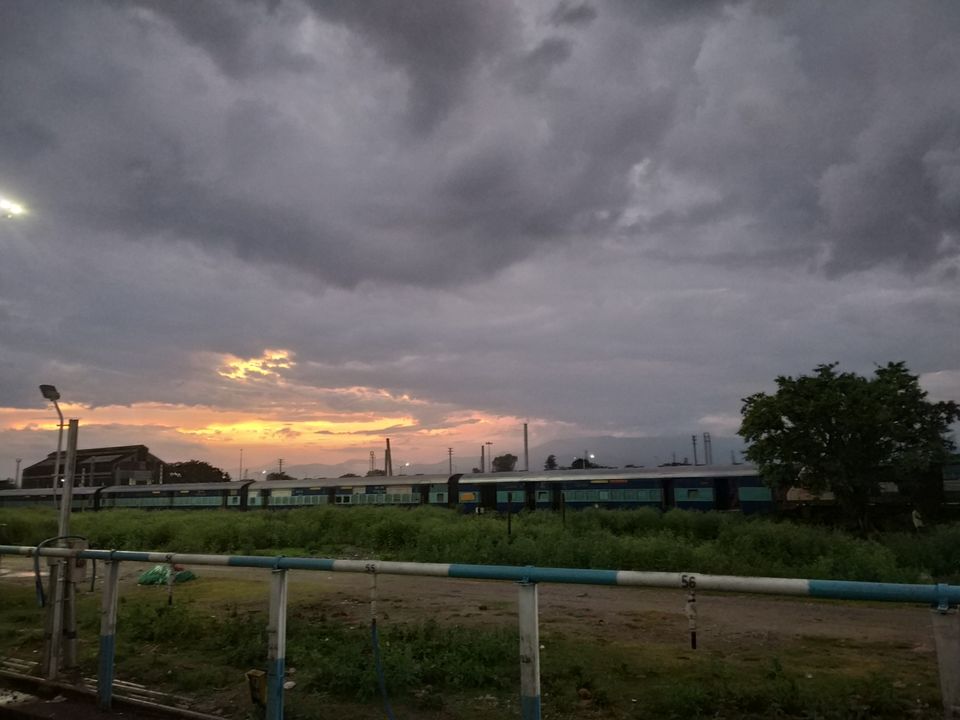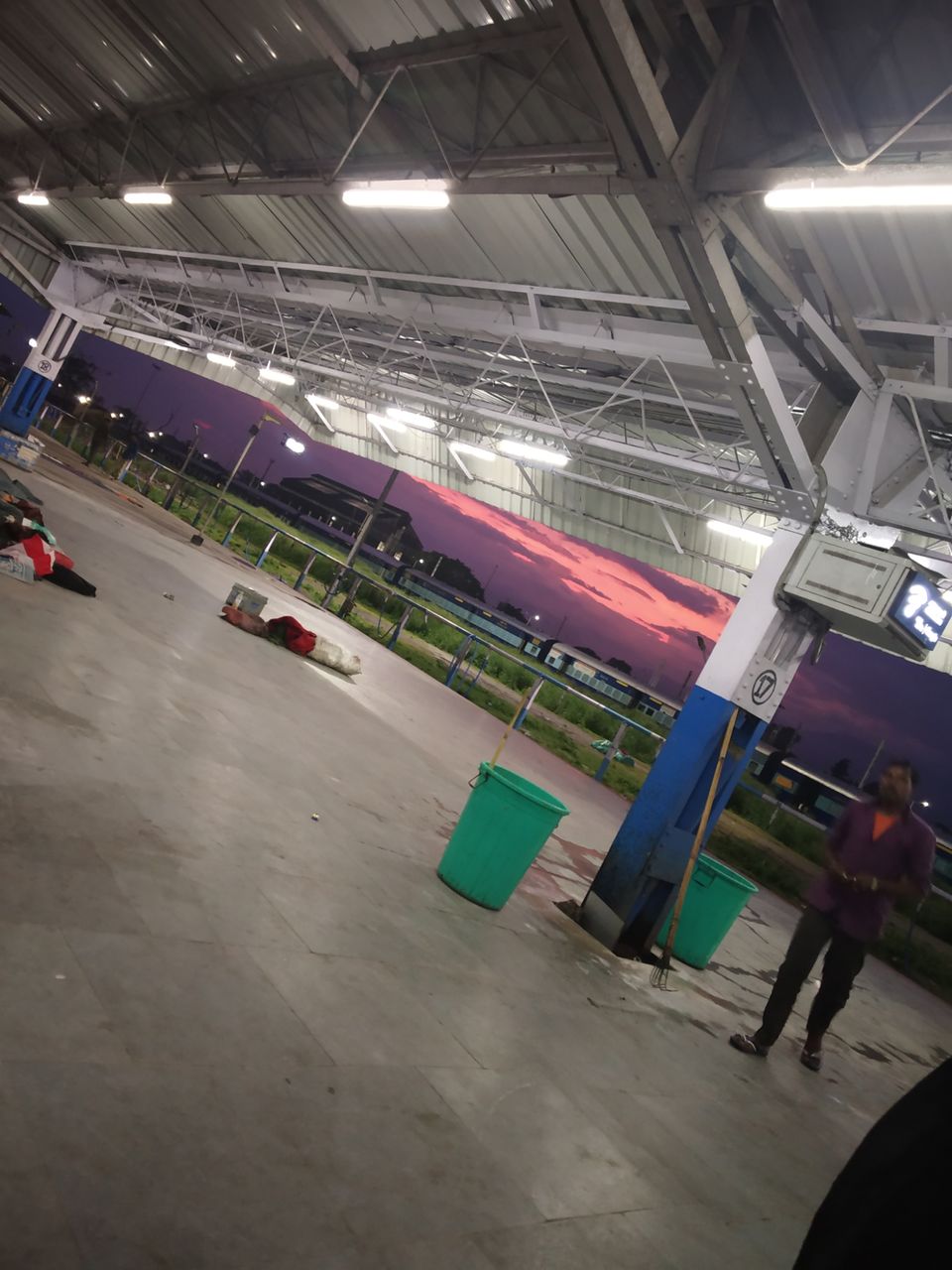 So we started from Sealdah(Kolkata) station in Darjeeling Mail at 10:05 pm. And we arrived at 9 am at a drizzling New Jalpaiguri Junction as the train was only an hour late. From there we booked an Innova and headed to Kalimpong.