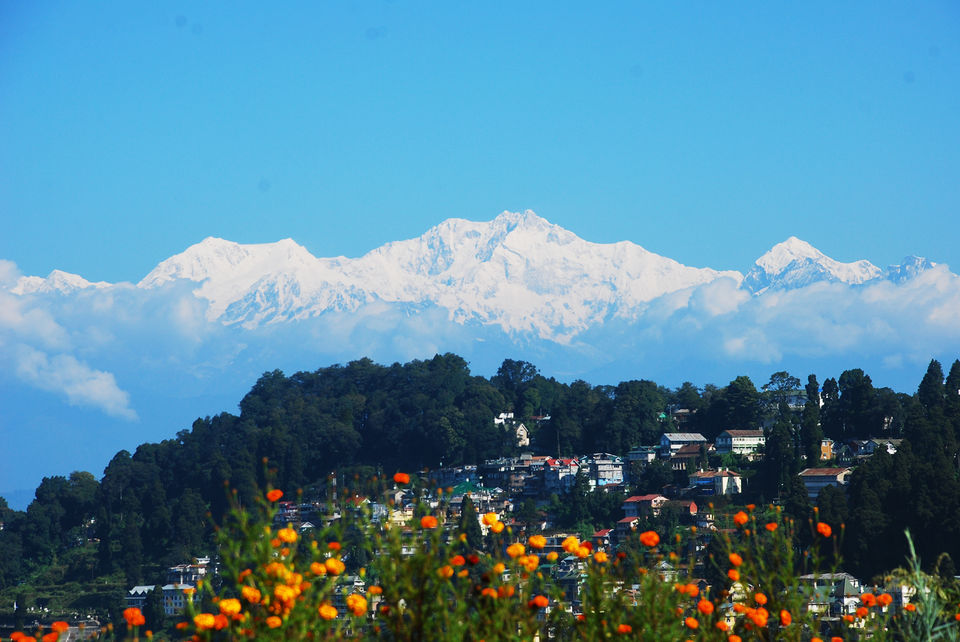 First it sounded like someone crushing a really hard plastic bag. Then it started getting louder. Where I sat huddled under a quilt; on a wooden bed, in the barren log cabin, the unknown footsteps seems to close upon me. It stopped. It started again. A hard lashing wind rattled the glass panes. The tall deodars swished wildly. A shrill whistle blowing through the pointy pine needles. A loud drunk brawl in Nepali floated through the air: someone must be fighting far away in his house. That was the only reassurance of human life. I glanced out of the window pane.
Darjeeling looked like a gem-studded garland. Lights twinkling out of houses blended into the carpet of stars. Scenic. But what was that odd footstep closing upon me through the unexplained door attached to my bedroom? Should I shout? What would be the point of shouting in an empty log cabin? Somewhere between, anxiety, relief and glimpses of a stormy hill night; I must have slept off- in full attire, under a quilt; in a sitting position. Sleep is often the best escape; even from fear.
This was 2003. My best chum since high school, Himika's father, 'kaku', had just been transferred from Darjeeling where he was the district magistrate. The DM's bungalow, Tulip terrace was still unoccupied. Previously, I had travelled for work or workshops, but never ever for pleasure. So when I expressed my wish of going on my first ever solo-trip; Himika, as always with the best solutions, asked me to try and visit Darjeeling.
The keys would be with the ADM. The cottage was called Tulip Terrace. There were no tulips, but a thicket of large pink wild roses overwhelmed its gardens. When I reached Darjeeling via the lush, serpentine Pankhabari road in the morning, after an overnight train journey - the hills not only seemed like a welcome break from the din of Calcutta; but like a place I should live in forever. I found the cottage, next to a school, by a cliff. I left the luggage and walked off to spend the afternoon at Glenary's the iconic teashop with its windows opening to the view of Kanchenjungha.
Nobody however warned me that by 7 in the evening, everything would shut down and that the sleepy town would turn dark and deserted. After hours at the tea shop, when I stepped out, it was dark. Worse, with so many roads branching out from there, I did not really know which one to take. And because I was all on my own, putting up in a log cabin- alone- there was not even someone to call for reference.
Somehow, with all the gut-feel I could master, and after losing my way and finding the right track back over and over again, I reached Tulip terrace. Not a soul around. I turned the key, entered and shut the door. Empty, every footstep in the cabin echoed loud and clear. A ghost story it is then! They say Darjeeling is haunted by dead English soldiers.
It was then that the footsteps started getting louder. In full attire, I huddled on the bed; as if sitting in a bundle would prevent death or disaster by some measure. Something was out there to come and get me. I left all the lights switched on; including the study with a fireplace. A storm rose and started lashing against the window panes.
I must have slept off in the middle of it all - footsteps and a storm.
Day broke. I was alive. Not gobbled by some strange mountain ghost. The hills looks bright, chirpy beautiful again. I opened the door. It was Sanjeev; the Nepali housekeeper who had handed me a bottle of water and vanished the previous afternoon. He was standing there with another bottle of water. Everything okay memsahib? Yes Sanjeev…err…only last light…there were some strange noise, at the back of the room…are there cats? Dogs? I head footsteps echoing out too. "Oh…" he smiled. "That was me! I have a room there, I come there and eat dinner every night before reporting to the ADM for night duty."
No ghosts then. How disappointing. That was my first solo trip ever. Perhaps the scariest one too!
Quaint hill station of Bengal. Home to the Kanchenjungha range of Himalaya.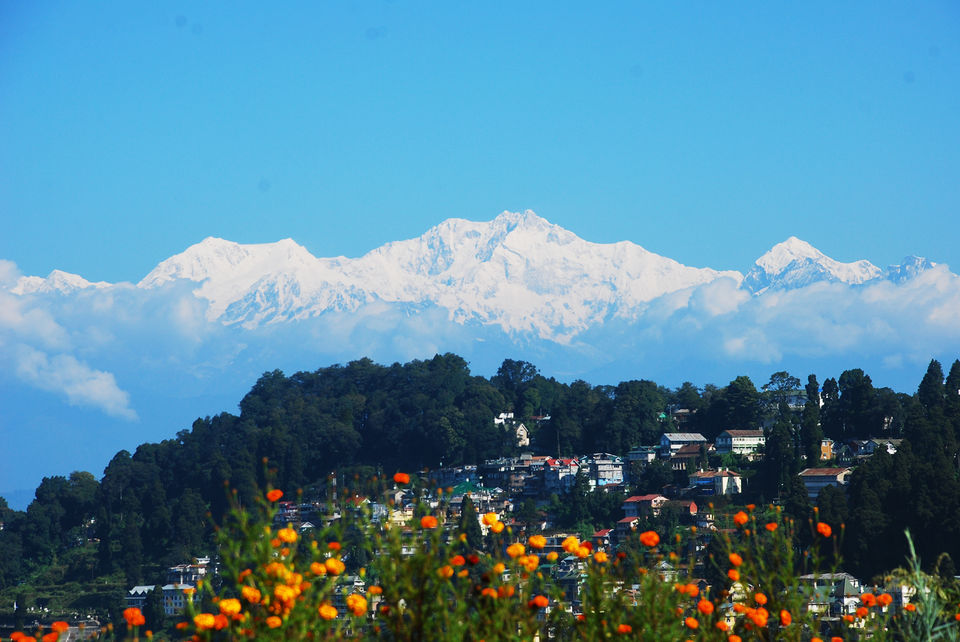 Frequent searches leading to this page:-
Darjeeling 3 days tour package, darjeeling 3 days tour, darjeeling 3 nights package cost, darjeeling 3 point tour, darjeeling 3 nights 4 days package