I always wondered if you could see 2-3 countries merely at the price of 1? And that's when I came to terms about how you plan and combine your trips, just like on my recent trip to East Europe I made it a point to have a stopover to the city of Vienna. 'Wien' how its popularly known in Europe came across to me as a city filled with elegance and tradition. A city that is so rich in architecture, yes stunning palaces, museums, theatres and churches at every corner. But for me there were more flamboyant reasons to visit this city. So let me take you through the former reasons first!
On my very first day I was all ready to discover the Viennese charm at The State Opera house. The moment I entered the edifice and caught my very first glimpse, I knew I was in for a treat!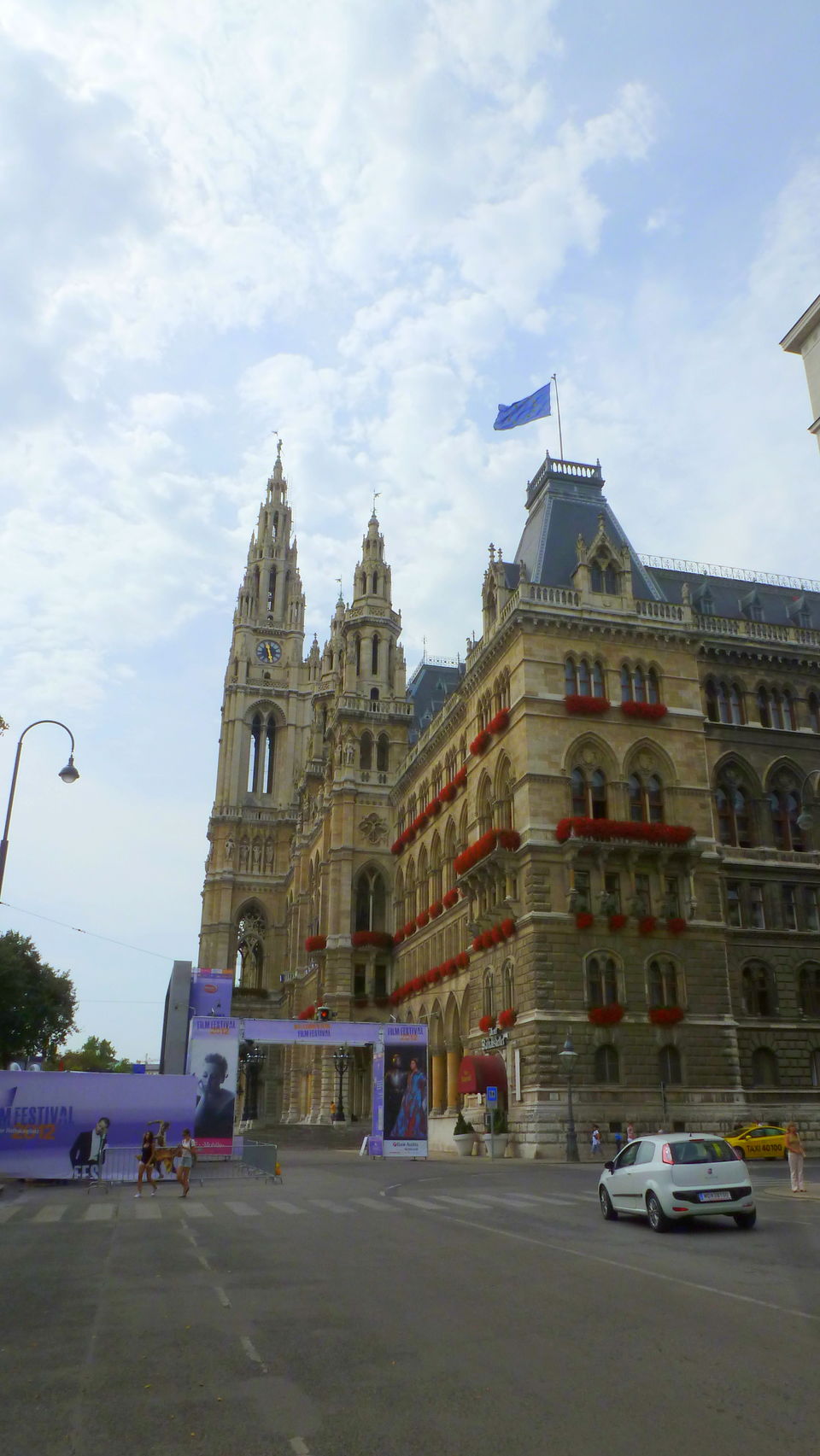 My very first encounter with the city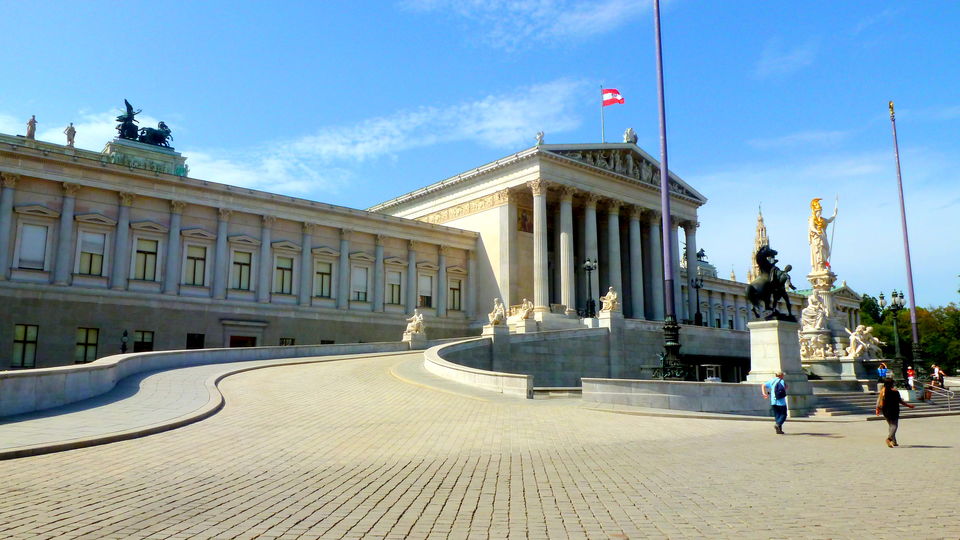 Vienna Parliament Building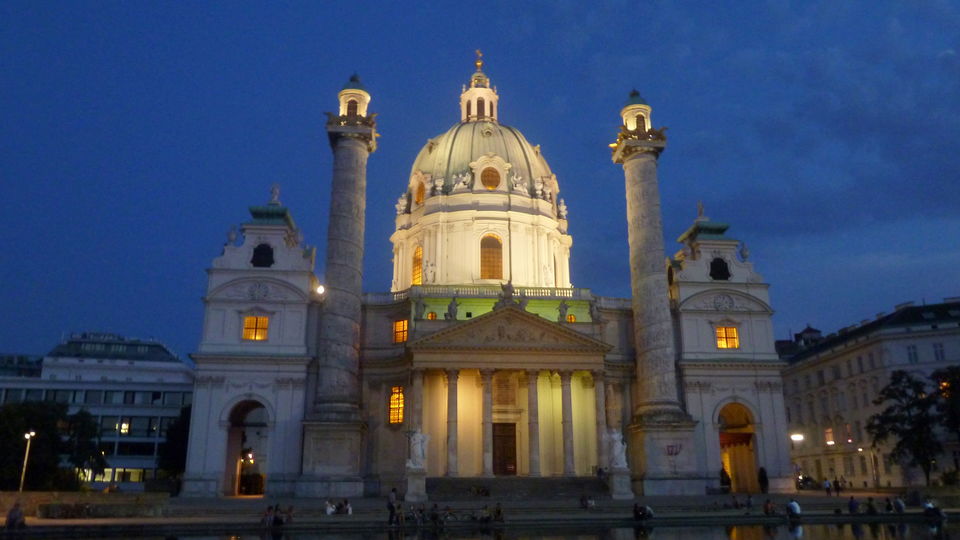 Stumbling upon KarlsKirche Building during an evening walk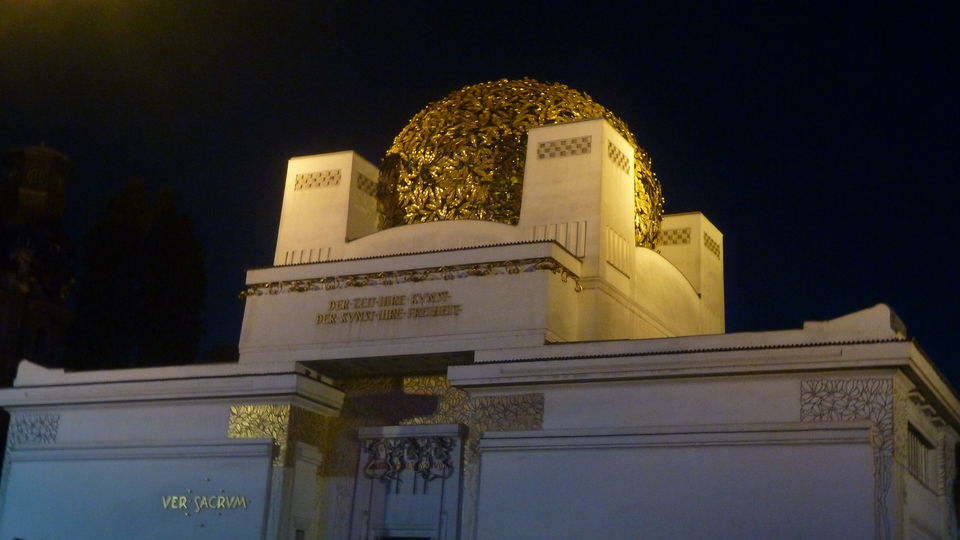 Another structure to marvel Kirche Am Steinhof church
On the very same evening being so enthralled with each and every structure, some that I had not put on my list to see, I could see my short scribbled itinerary of Vienna was going to fail. This is a city where you can't plan or chalk it out on paper; you just walk the streets, come across beautiful structures and are left mesmerised!
On the first evening making my visit to Schönbrunn Palace I caught the night view of this palace and there couldn't have been a more stunning view. Hurriedly making my way to the Grand tour that covered 40 rooms, I was surprised I was done gazing the palace roughly in an hour.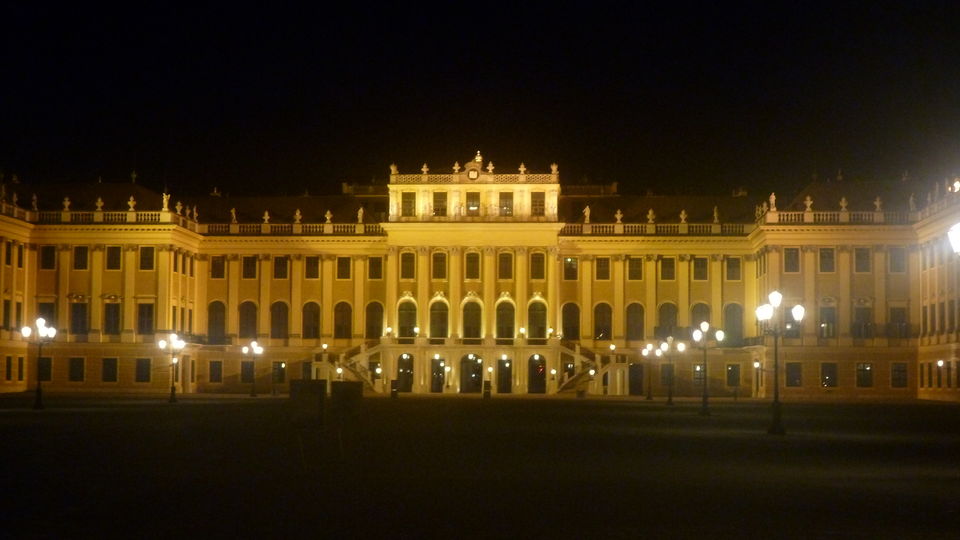 Late evening view of Schönbrunn Palace
Next day morning was an early start visiting the St. Stephen's Cathedral, which stands tall and proud. Only on seeing this beautiful marvel I can say that this is undoubtedly Vienna's most important Gothic landmark that definitely deserves at least a peek.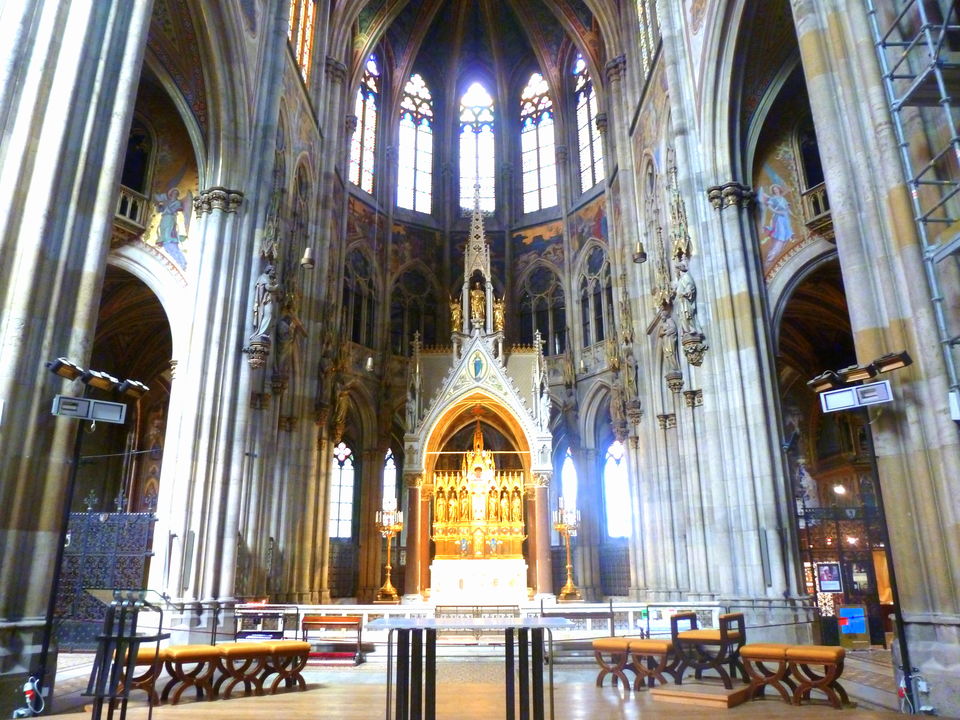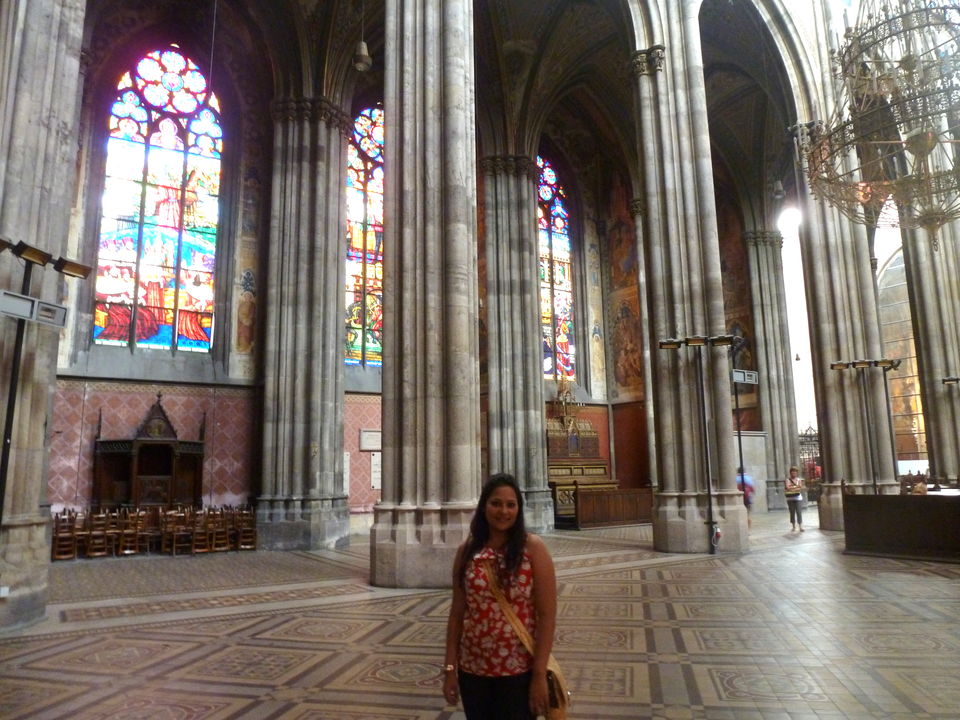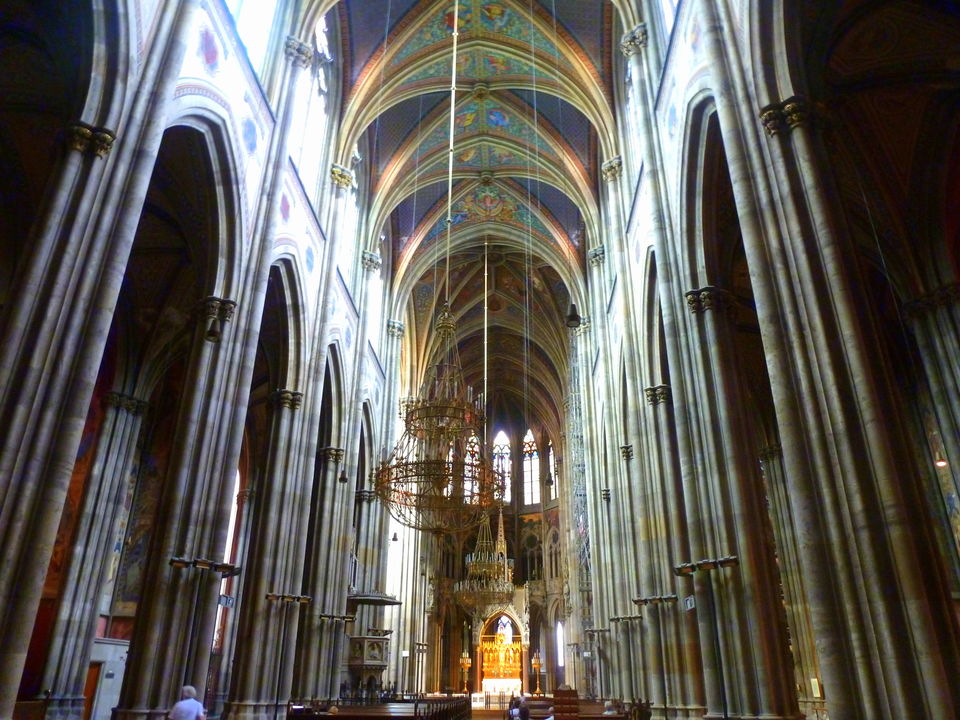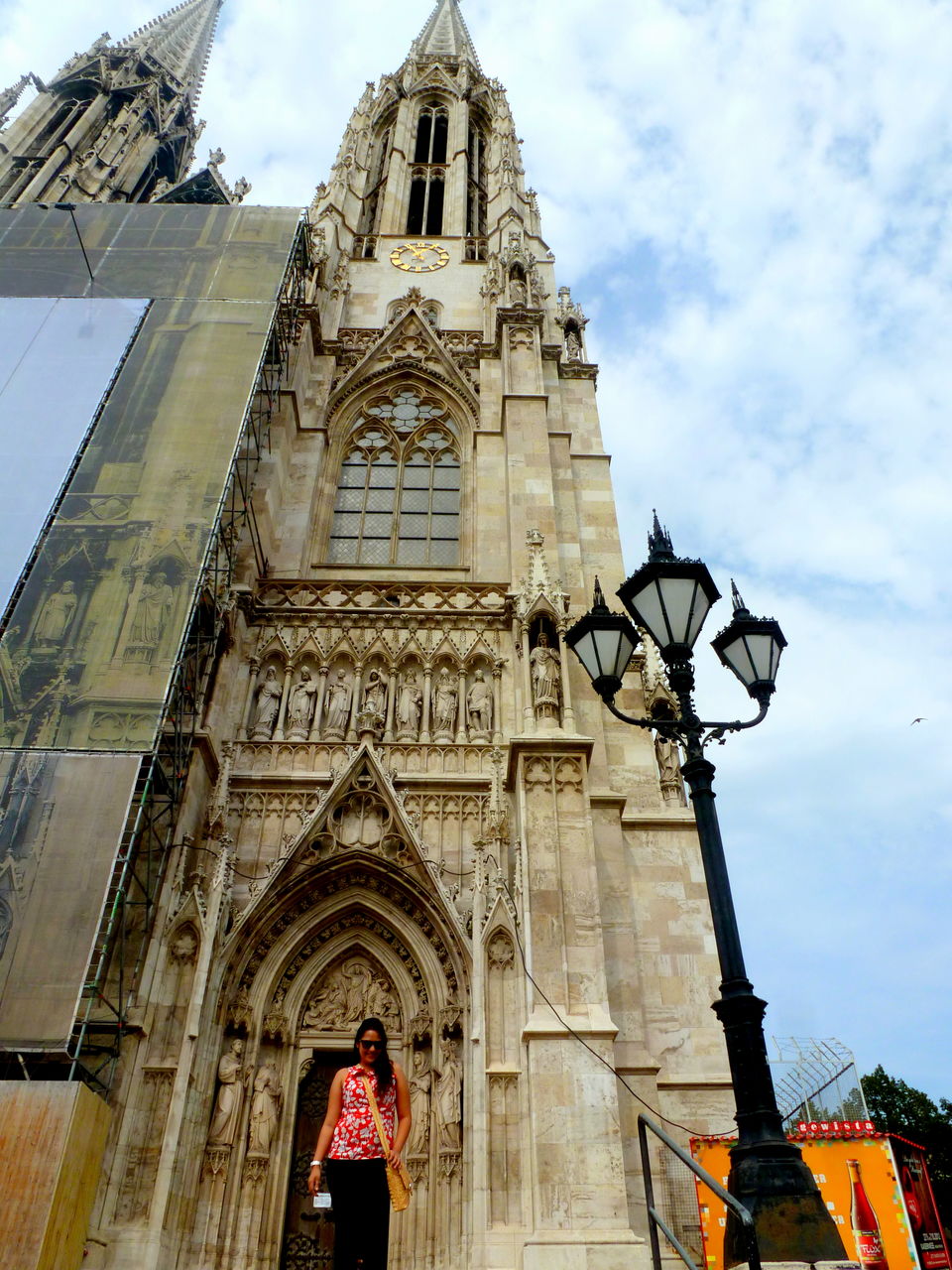 St.Stephen'sCathedral
Going with the flow the next sojourn was at the former imperial and royal Habsburg residence, known as the Hofburg. It was a delight to see how it housed a mixture of museums, ministries and courtyards from its early medieval beginnings. There was so much to discover here and also know about how the royal family once lived.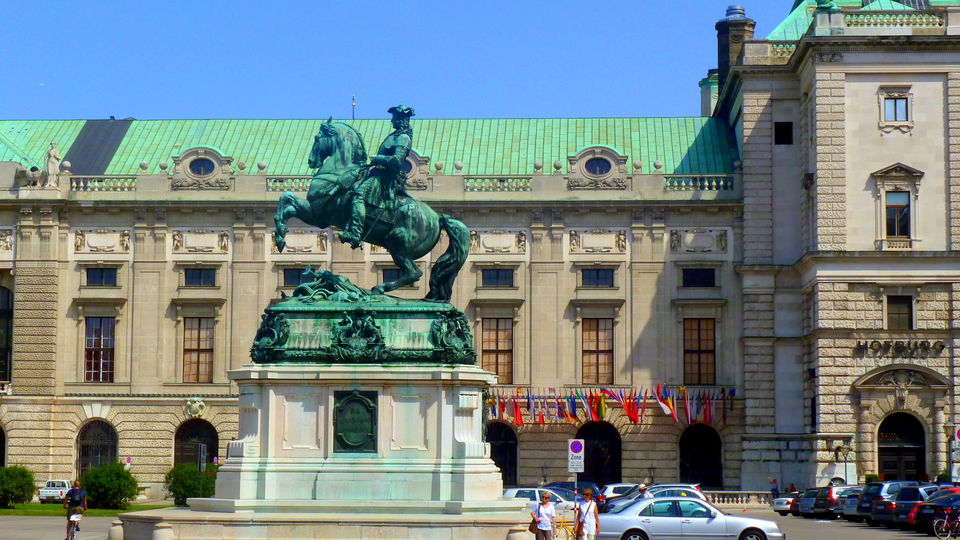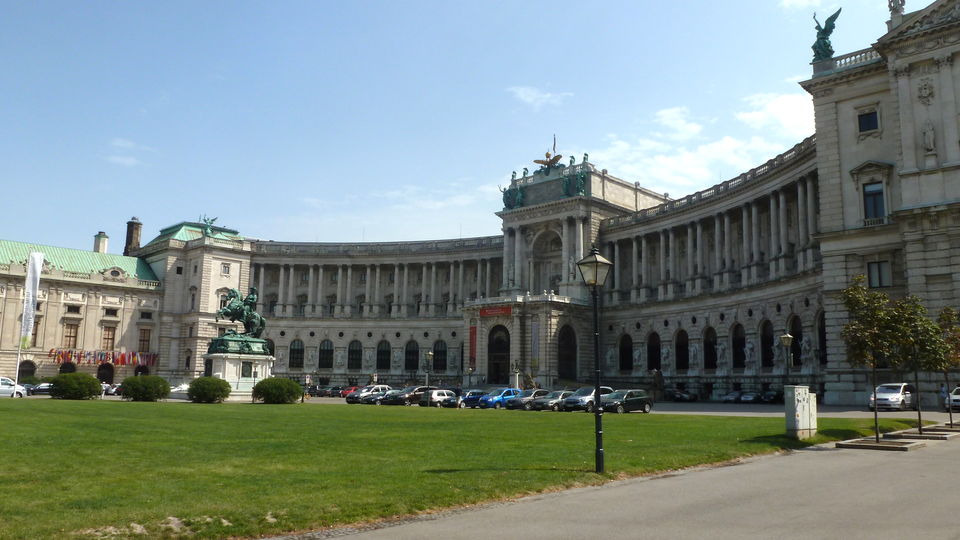 Hofburg
Also a visit to Vienna is not complete without making a visit to the Imperial Secular Treasury. Know as Kaiserliche Schatzkammer Wien. They house the priceless Reichskrone (crown of the realm) and the incredible Holy Lance (according to the legend its owner never would loose a battle, a victory was guaranteed). These were the main pieces in the treasury that is worth a visit. The power and the glory these exhibits symbolized were unrivalled. Sadly no pictures or photography was allowed there. You have to see it to believe it!
Later on visiting the Kunsthistorisches Museum, which actually seemed to be a magnificent palace, had a vast collection of fine art that the Habsburgs had obtained throughout the centuries. Seeing different and innovative masterpieces put together, it definitely left my curio soul thinking.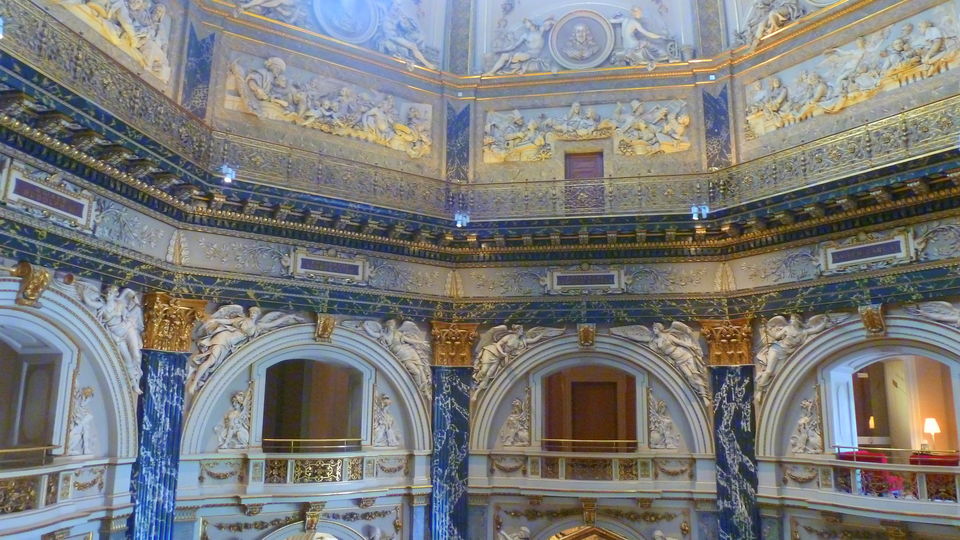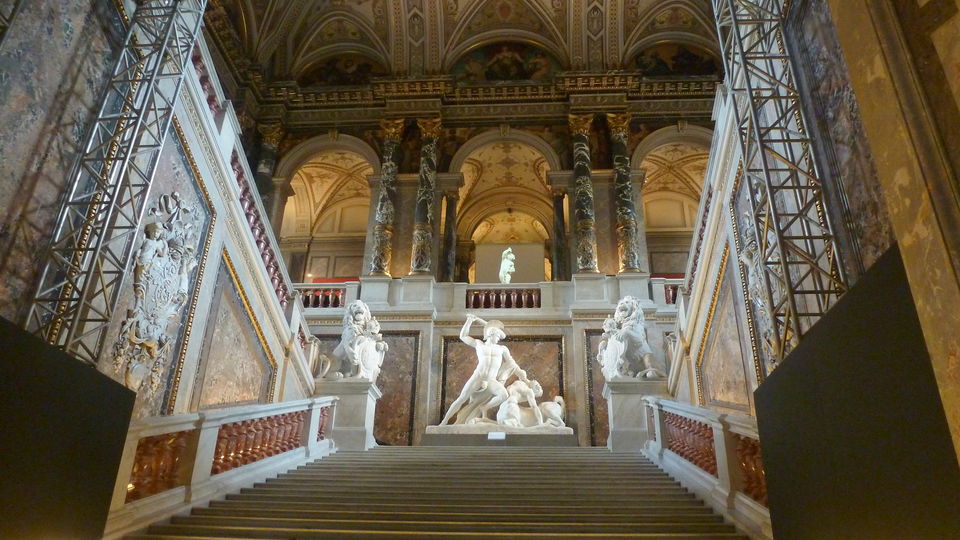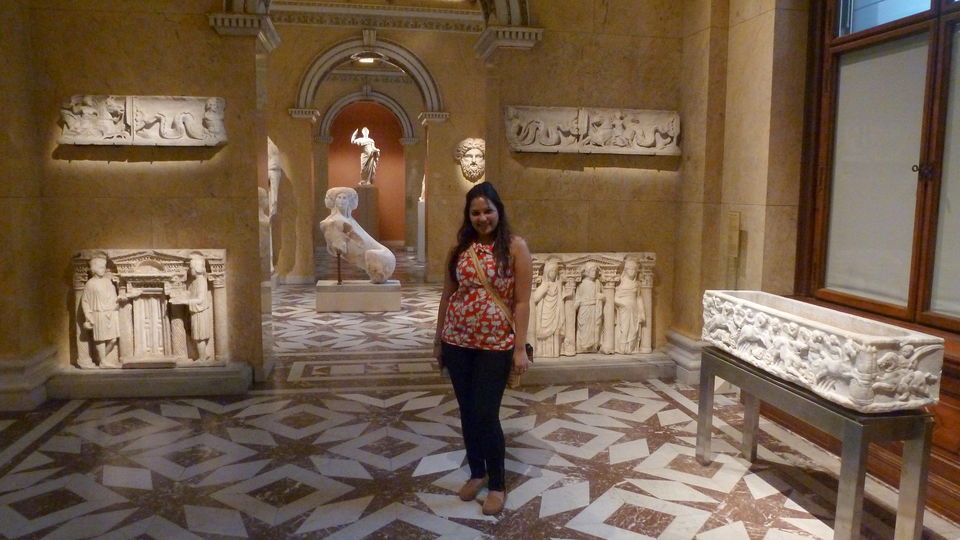 Kunsthistorisches Museum
The magnificent interiors of Kunsthistorisches Museum
Felling the modern art?
And just when my curio soul hadn't got enough of Vienna it was time to discover the atmost reason that made me stop over to this city. An encounter with the Hundertwasser masterpieces was what I came here looking for. Not many know about this brilliant individual, an architecture of a kind I must say. Most of his architecture does not follow straight lines even when it comes to the floors.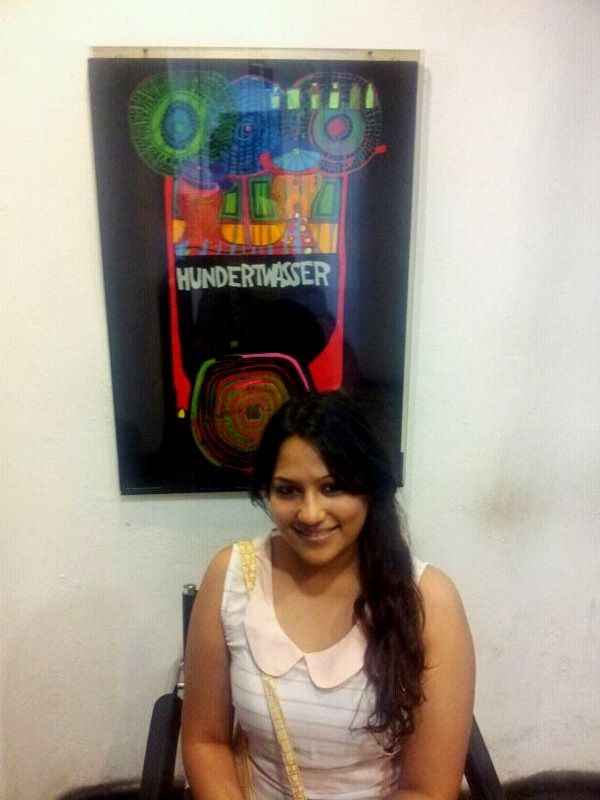 Hundertwasser
So in love with his architecture!
'He believed that the uneven floor becomes a symphony, a melody for the feet and brings back natural vibrations to man. As an architect one should elevate not subdue man. Its good to walk on uneven floors and regain our human balance.'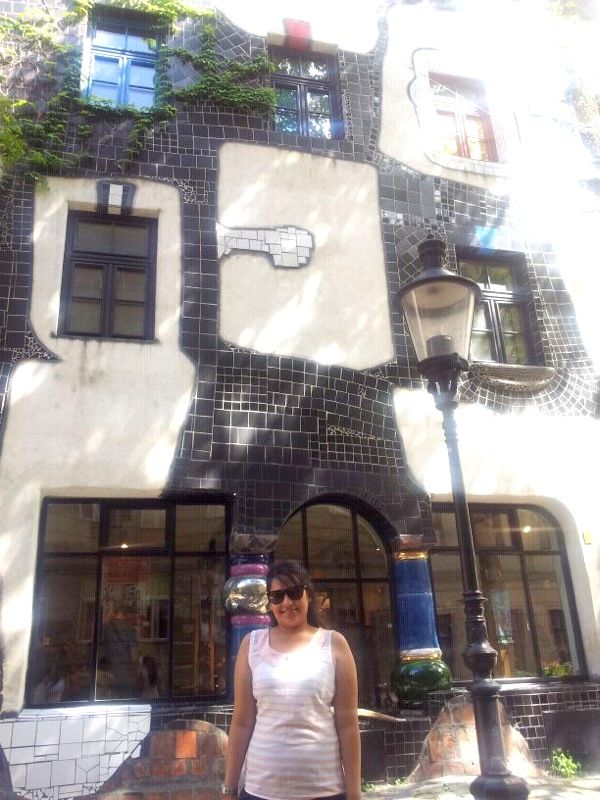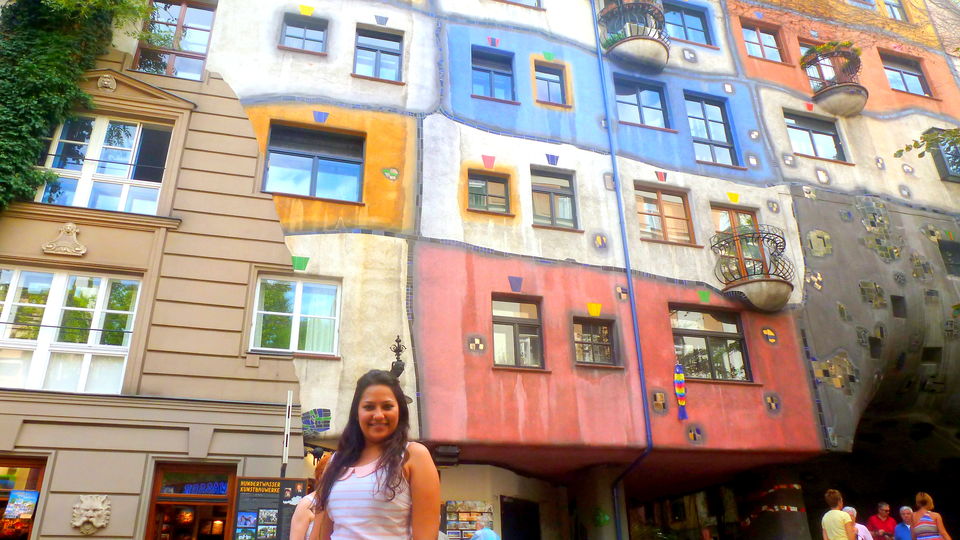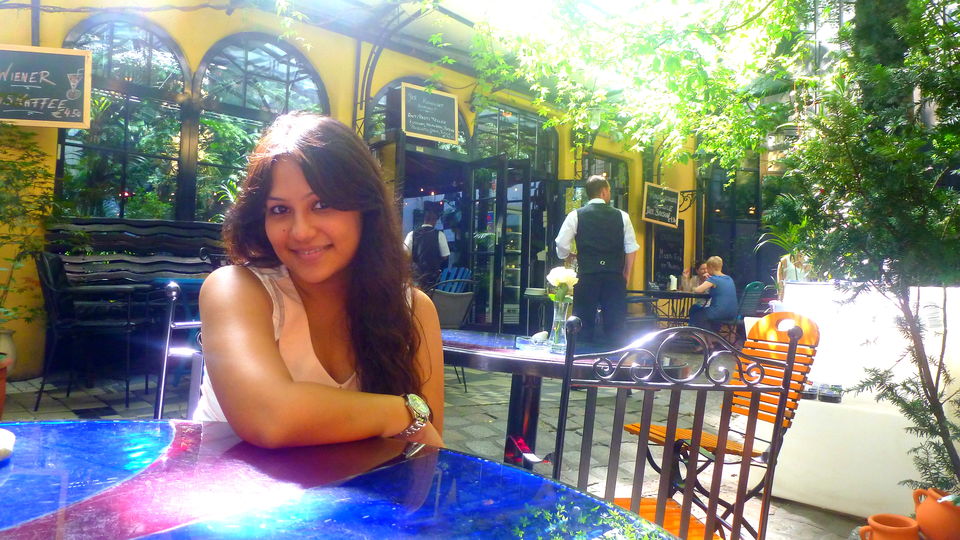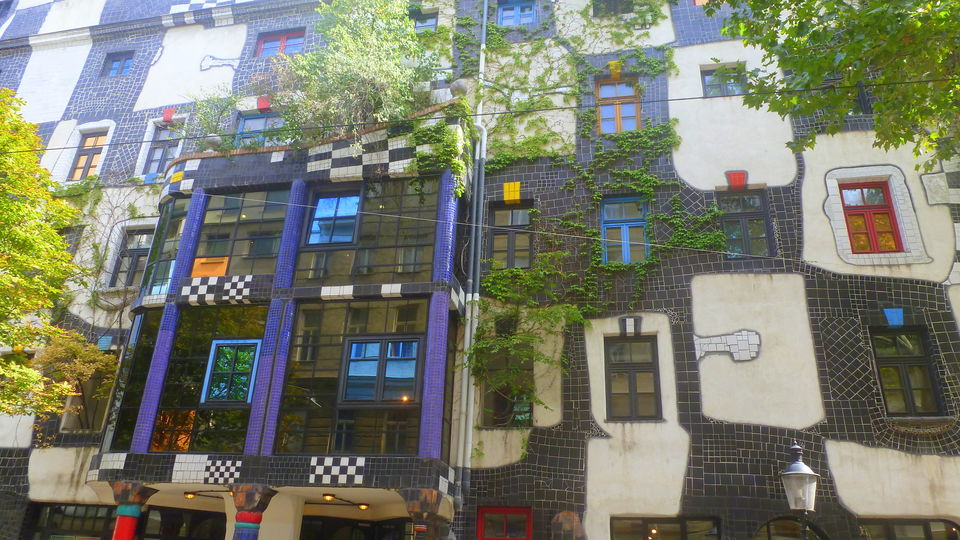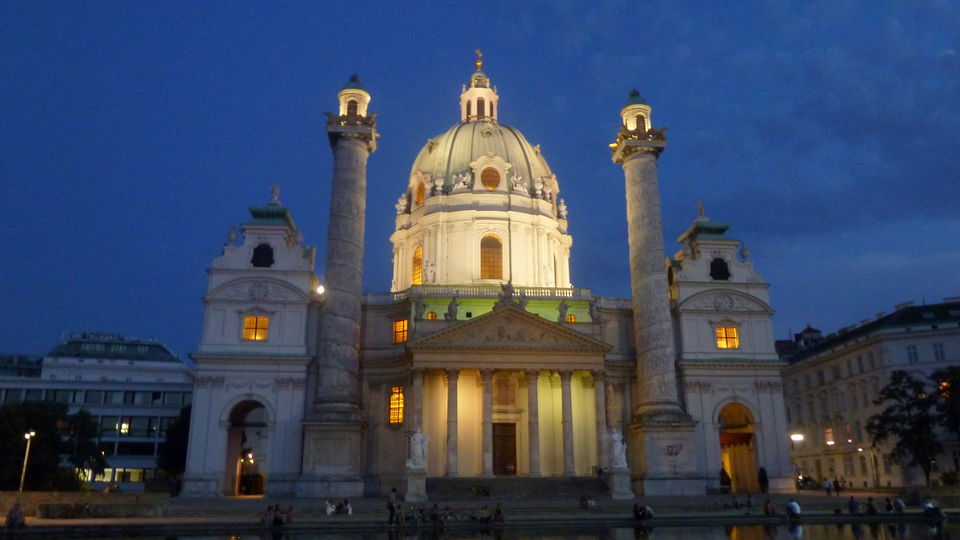 Hundertwasser Building
He was of the opinion that 'Flat floors fit engines not human beings.' And I have to agree to that! Even when it comes to colors he prefered intensive, radiant colors and loved to place complementary colors next to one another. He took on the responsibility of transforming ugly, monotonous and sterile buildings to fun and vibrant looking.
Right opposite the Hundertwasserhaus, however, is the Hundertwasser Village, which has its own shopping center here with a "village square", a bar and numerous stores in the typical Hundertwasser style.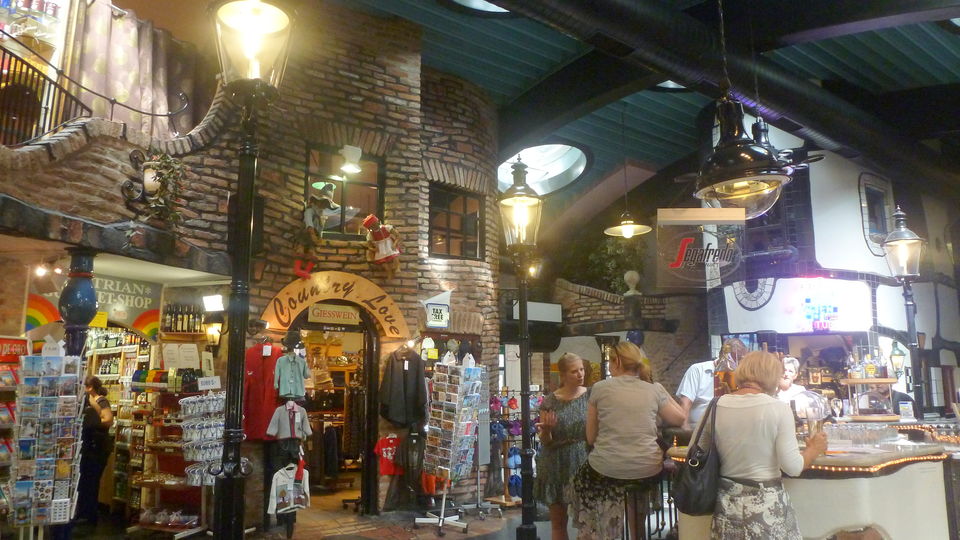 The Hundertwasser Village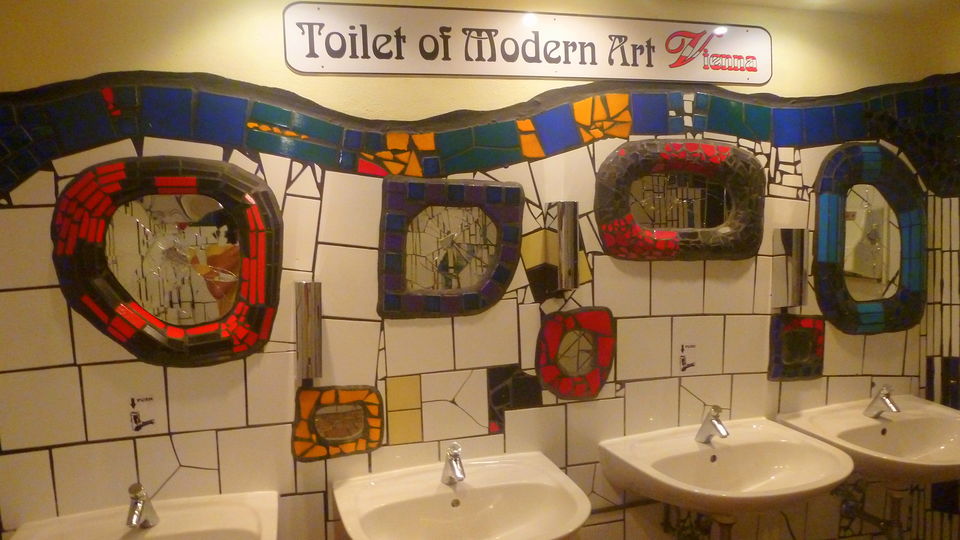 Also they have an Opera Toilet built in his style. This definitely struck my attention.
And if it couldn't get any more interesting, he redesigned his heating plant too. Now whoever said boring cant be fun sure never have seen this!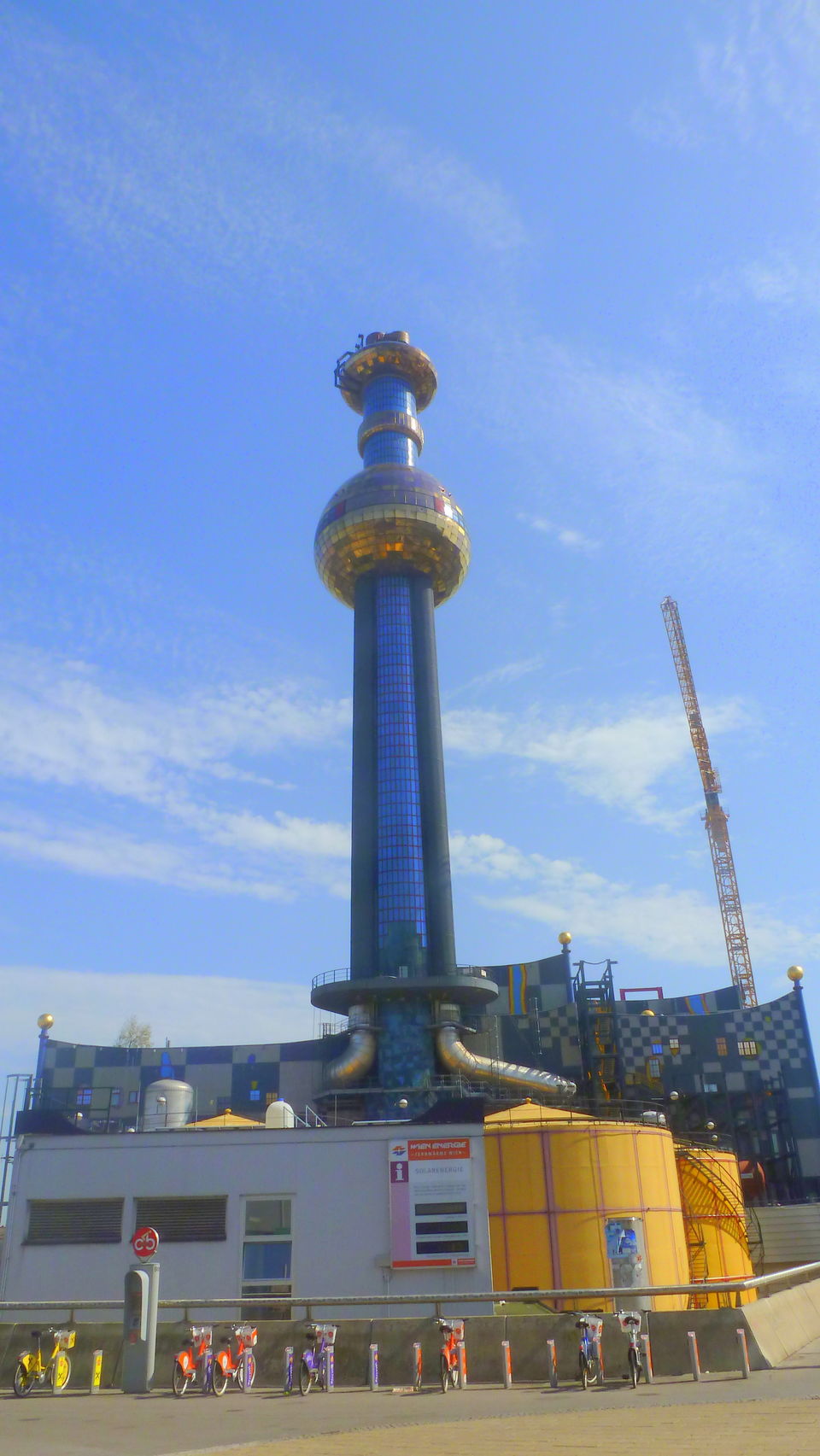 Thermal Heating Plant
Vienna unfolded like a storybook, each page bringing something new. The more I discovered, the more I was enchanted and intrigued at the same time! No wonder this city is voted as the world's most livable city for 7 consecutive years now!
Cannot Miss:
The Hundertwasser structures and museums
GlobeTrotting365Days: Vienna 21st August 2012.
Frequent Searches Leading To This Page:-
European vacation, cruises in Europe, cheap Europe trips, best European tours, cheap Europe packages, European vacation packages, Europe tour itinerary