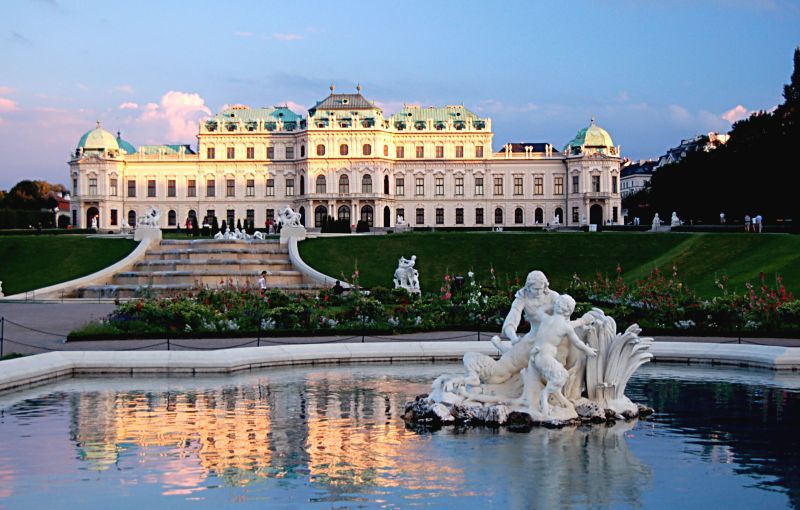 Apart from being the capital city, Vienna boasts of being the largest city in Austria. Its Gothic architecture is straight out of a colonial era. From baroque buildings, to wondrous museums and gothic palaces, Vienna indeed beckons a traveller.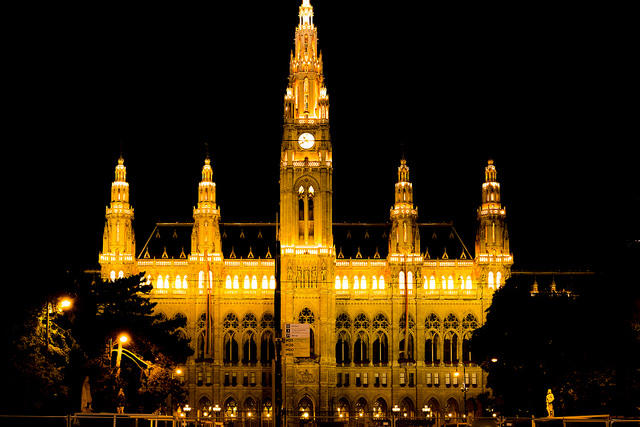 Rathaus
Vienna houses the most beautiful boulevard in the world, The Ringstrasse, which is lined up with most important buildings in Austria. Here modernism is coupled with architectural marvels. The best way to explore this is to take a tram tour which will give a very good introduction to Vienna. The Rathaus Vienna is the town hall and with Rathausplatz and the Rathauspark. It is located at the Wiener Ringstraße directly across the Burgtheater. Nearly all-the-year you can find some special events happening like the film festival, circus, Christkindlmarkt (Christmas market), Wiener Eistraum (ice-skating rink) and some other seasonal events.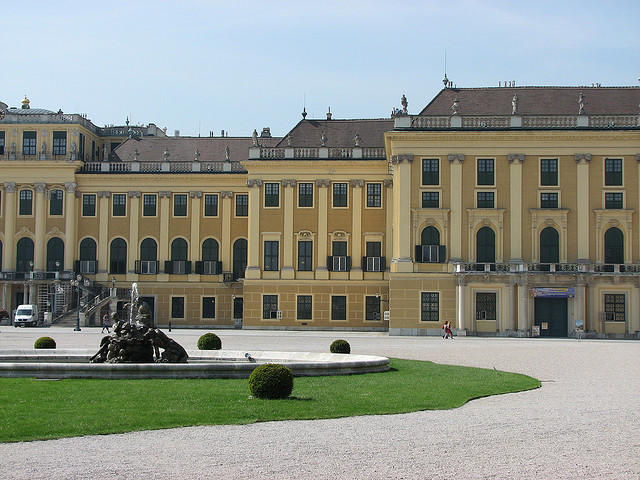 Schonbrunn Palace
Another legendry marvel of Austria is undoubtedly the Schonbrunn Palace. Here an entire day can pass by visiting the Tirolian gardens, apartment of Maria Theresia, Palm house and a zoo.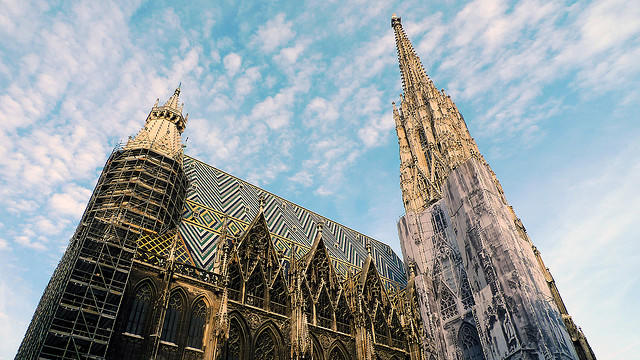 Stephansdom
Apart from this, Vienna has various other wonders; one such is the famous Stephansdom, known as St Stephens Cathedral. This is one of the tallest cathedrals in the world, a major tourist attraction, right in the heart of the city centre- Stephanplatz. This place is a buzzing area with numerous dining and accommodation options, Graben Street here is also a shopper's delight.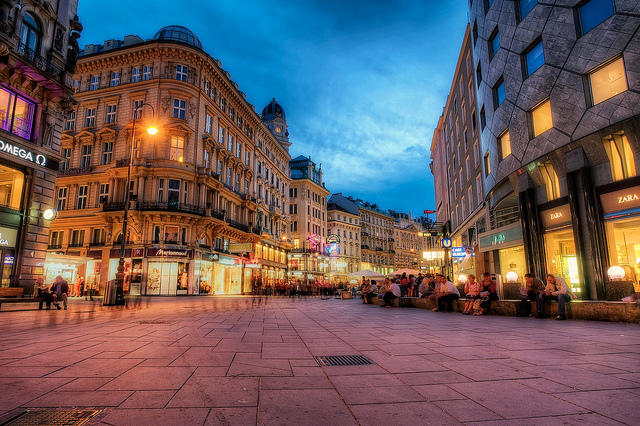 Graben Street
Apart from the numerous touristy attractions, another thing that Vienna is famous for its delicacies is a Schnitzel, which is the most famous dish; a must is to try it at The Figlmuller. Sacher Torte is yet another delicatessen which everyone will relish. This apricot jam based chocolate cake was invented in early 1800 by Frank Sacher. This goes well with the traditional Viennese coffee.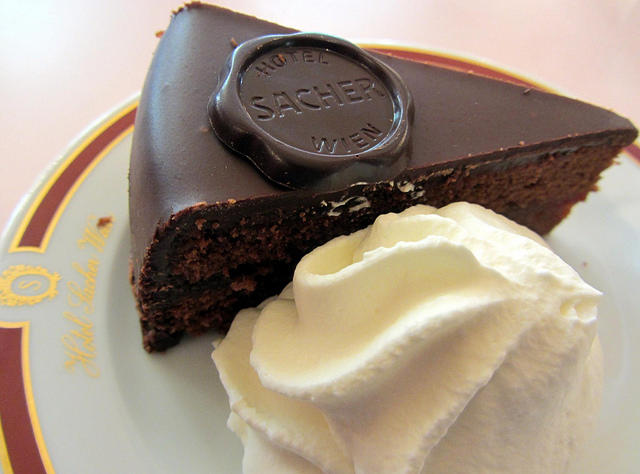 Vienna has a buzzing nightlife, which is world-renowned. Here one has the access to world class bars such as Flex at the Danube Canal. Cool music is not only played in Vienna's clubs and discos but also in various coffee houses and bistros. This Viennese culture is enough to leave anyone mesmerised.