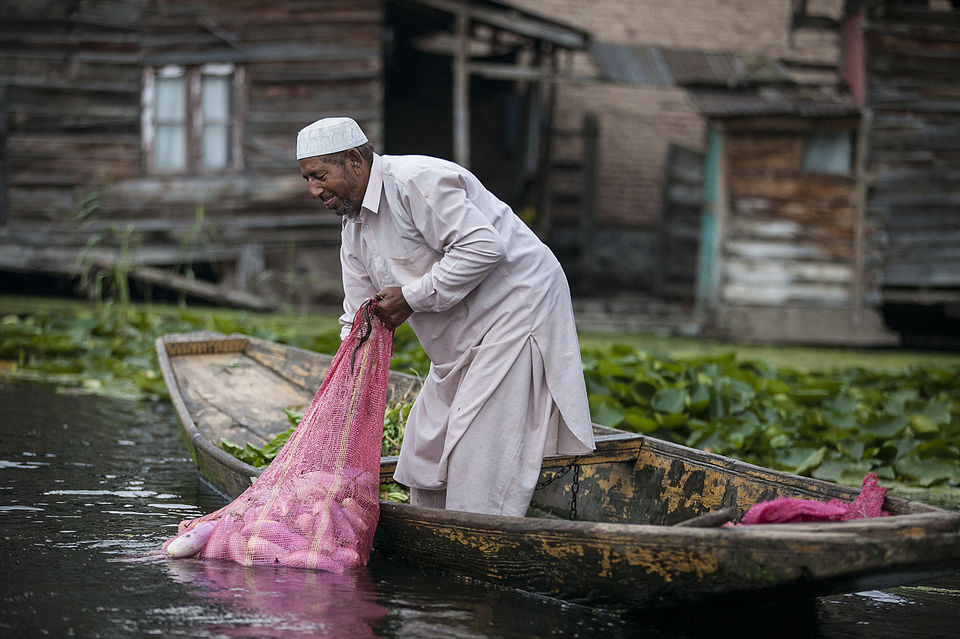 Connect with me on Instagram , Facebook , Twitter
In our times very few floating markets still thrive on lakes across the world. Among them is the Dal Lake market, where locals carry out trade out of their canoes.
Most of the produce sold here is grown on floating gardens of the lake itself. The rich ecosystem of this wetland produces plentiful of tomatoes, cucumbers, water nuts and of course the famous nadru (lotus roots, a delicacy in the Kashmir Valley). Of the many fables of this over-a-century-old market is a story about the melons that once grew here. It is said they were so delicious, the first crop each year was sent all the way to Agra for the royal table of Mughal kings.
It's an adventure on its own, to catch these elusive boatmen in action. They gather in the centre of the lake precisely at the crack of dawn and wrap up just as sunlight hits the waters. The haggling, arguing and exchange, all lasts hardly an hour, soon after which everyone disappears back to their villages like the market never existed.