A gigantic dinosaur rises up over the horizon, its large mouth agape in a silent roar or is that a huge smile? :-D A terrifyingly friendly welcome, deep within Raiyoli, a remote village of India.
'Meet the Rajasaurus narmadensis which means the Regal Reptile of the Narmada', proudly says my host, the equally regal Princess Aaliya. With her dark eyes flashing with a fierce passion and her long tresses flowing down her back, she is attired in a neat blue shirt, denims, scarf and her signature hat, boots and cane, looking as cool as a cucumber. I on the other hand, delicate and spoiled by my Bangalore climate, am sweating in the September heat and humidity of Gujarat, which however has not deterred me from being drawn with fascination to this place that I recently came to know about.
Raiyoli lies near Balasinor, which to my ears rhymes with Dinosaur :-D which is a town in the district of Mahisagar, in the Western state of Gujarat in India.
The Dinosaur Park at Raiyoli, is one of India's mighty treasures that has been unearthed a few years ago but still remains relatively unknown to many.
Come let us step on the land that our prehistoric creatures walked on millions of years ago and let us unearth the secrets that it holds, ably guided by Princess Aaliya who is the authority and honorary guardian of this fascinating site.
About Princess Aaliya -
Nawabzadi Aaliya Sultana Babi belongs to the Babi royal family that ruled the erstwhile princely state of Balasinor prior to Indian independence. The family now resides in the Garden Palace Balasinor, which is also a Heritage homestay.
Right from her childhood she developed a fascination for dinosaurs and used to be quite intrigued by these gigantic creatures.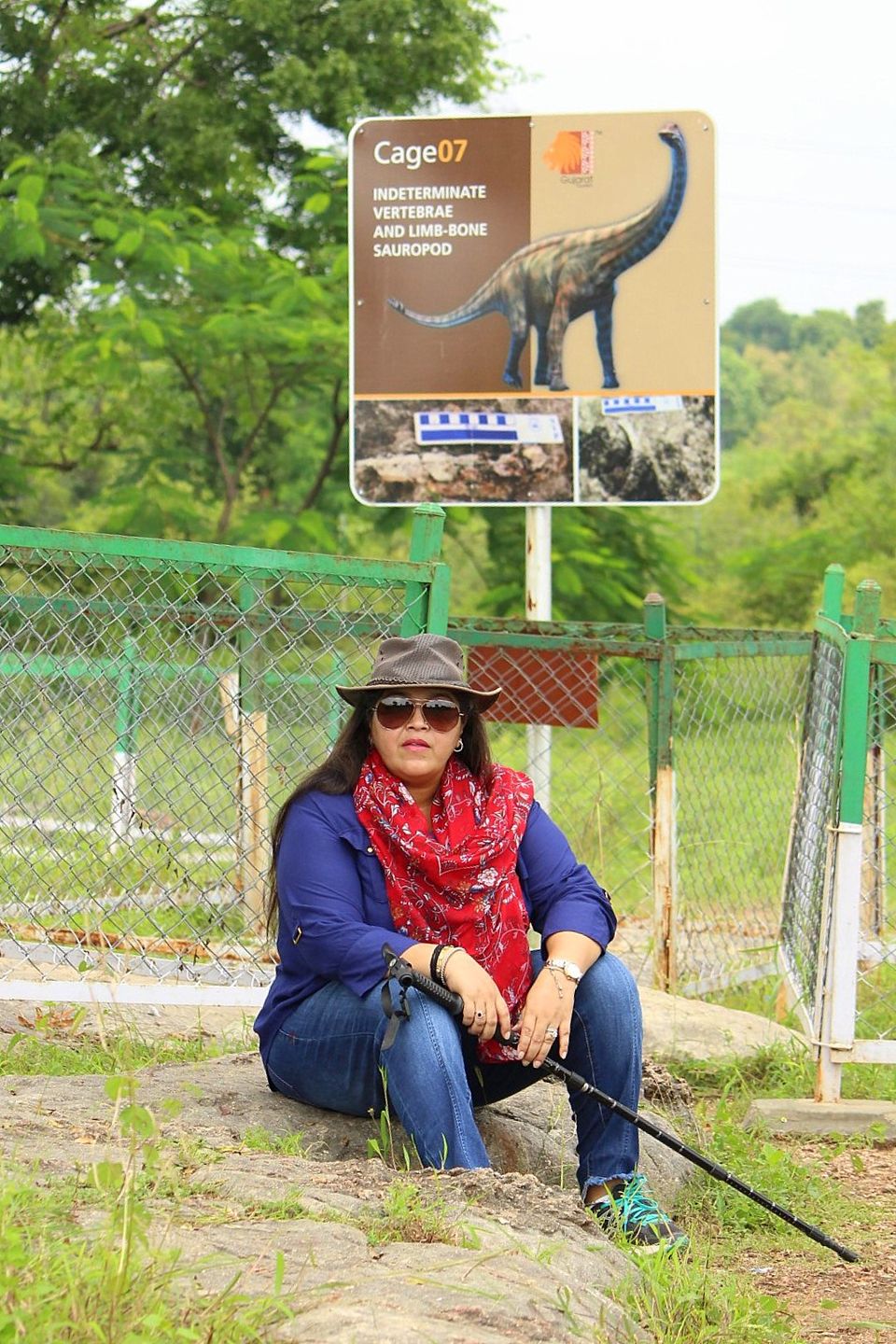 History of the Dinosaur fossil site/park -
The town of Balasinor had no idea that it was sitting on a treasure trove of dinosaur bones and fossilized eggs. The grazing lands of the state that belonged to the Babi dynasty, had become the property of the government after the merger of states, post Indian independence. These large tracts of sedimentary rock layers called the Lameta formation, lay uninhabited and barren until one day in 1981, 2 geologists from the Geological Society of India (GSI), Dr G. N. Dwivedi and Dr D M Mohabey discovered this place by chance.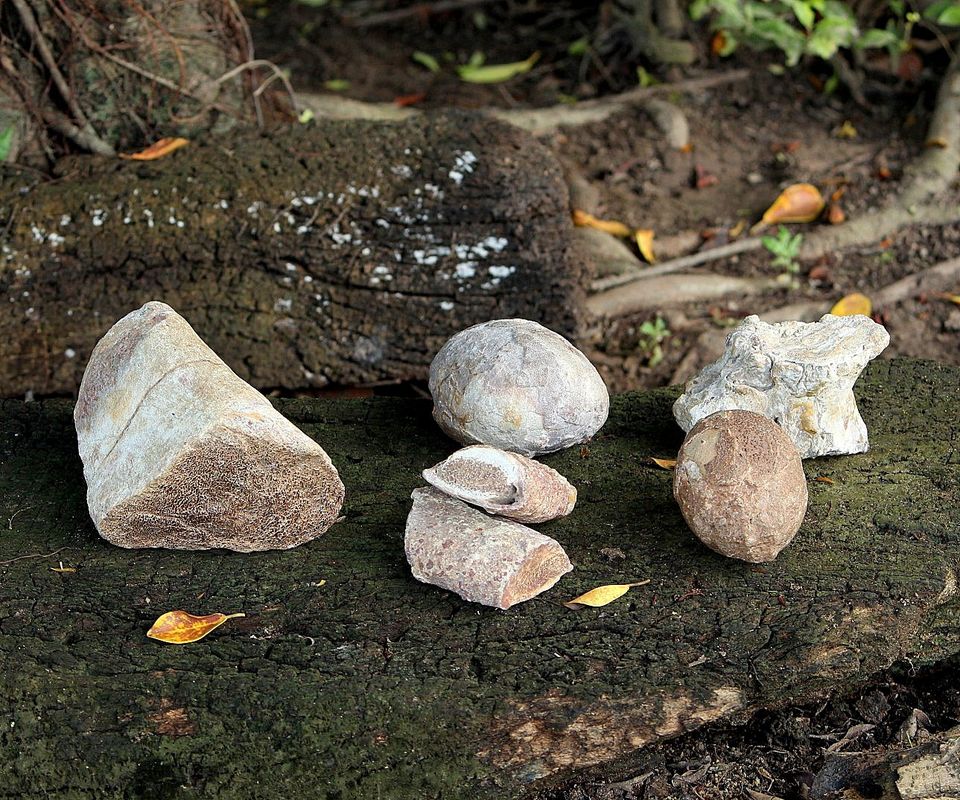 Discovery of new dinosaur species -
Years after the initial excavation, in 2003, 2 American paleontologists from Chicago and Michigan, Dr Jeff Wilson and Dr Paul Sereno put together the bones of what they found was a new species of dinosaur.
They named it the Rajasaurus narmadensis, a species that was declared to be unique to India and especially the Balasinor region. Raja or king, after the horn that looked like a crown, saurus after reptile/lizard and narmadensis after the Narmada river basin, this was a mighty creature indeed at 30 feet in length, 8 feet in height and a weight of 3-4 tons.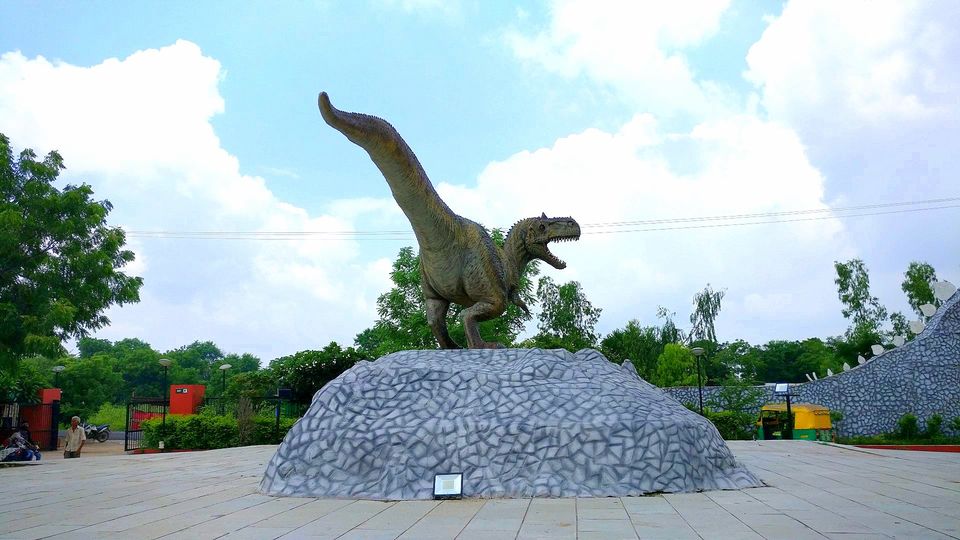 A few years later, another team found fossilized remains of another species which was named with due credit to Gujarat and the village of Raiyoli and this species was called the Rahiolisaurus gujaratensis.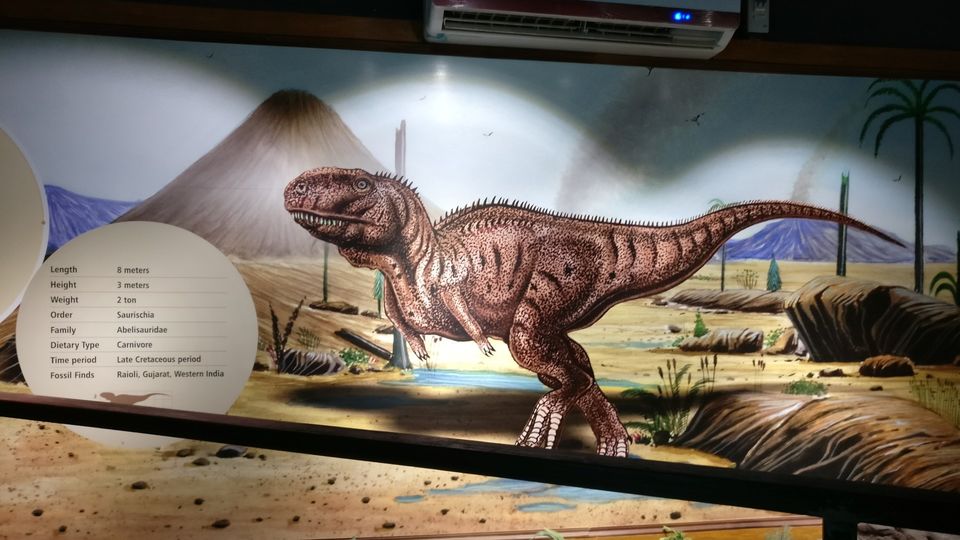 Aaliya's efforts over the years have led to the formation of a boundary that safeguards 72 acres of land. A few barricades indicate the location of some of the fossils but it is said that there are several thousands of fossils yet to be unearthed. She conducts guided tours in the park.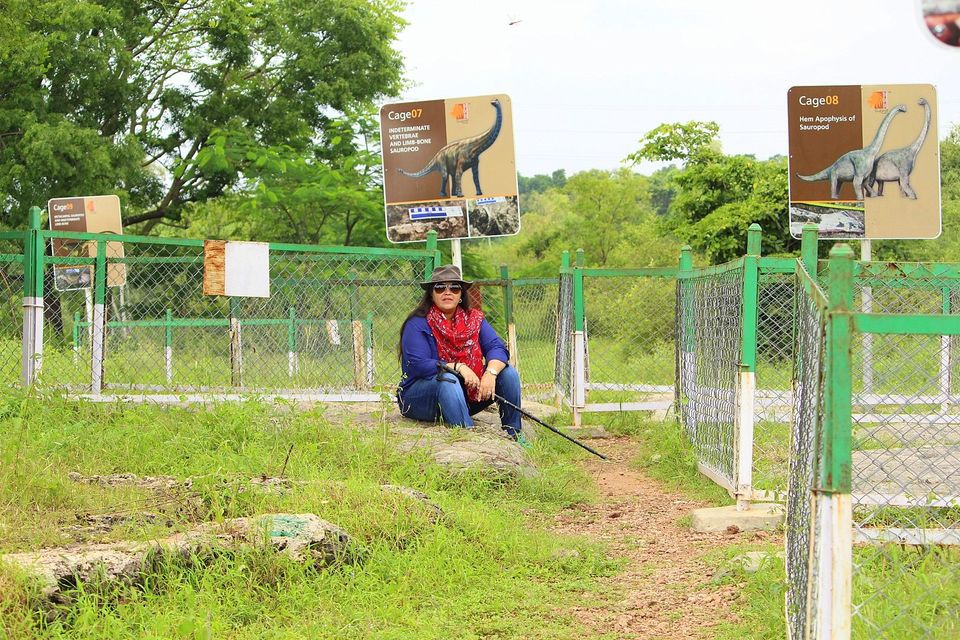 There is also a newly opened world class Dino museum which is visited by thousands of tourists and school children, many of who go back wanting to become paleontologists :-D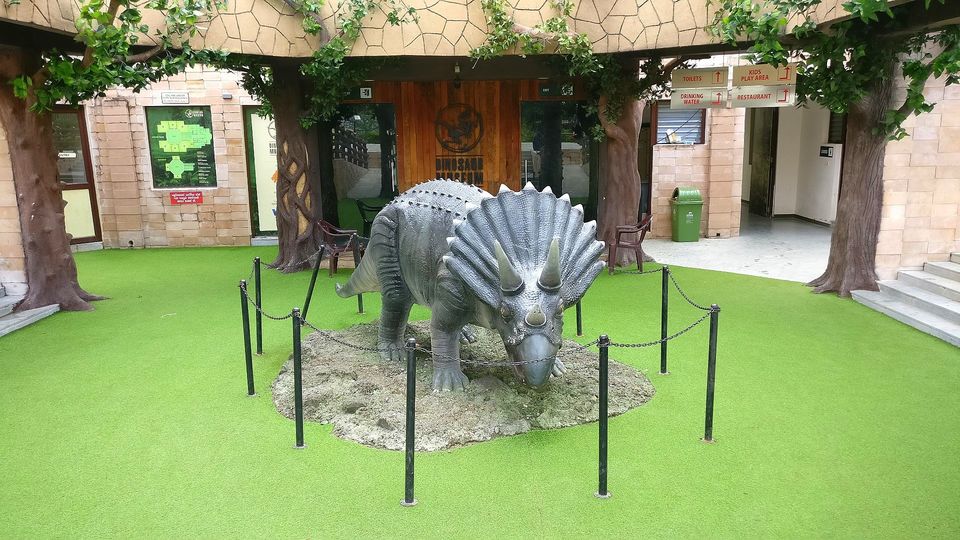 The museum was finally inaugurated by Gujarat's Chief Minister Vijay Rupani a few months ago on 8th June 2019.
Best time to visit -
The park and museum are open all year round.
Where to stay -
The Garden Palace Balasinor which is run by Aaliya's family, is the best place to stay. A mere 12 km from the dino site, this is also where one can delight in their famous Balasinori cuisine and dine like royals before paying obeisance to the Rajasaurus narmadensis :-D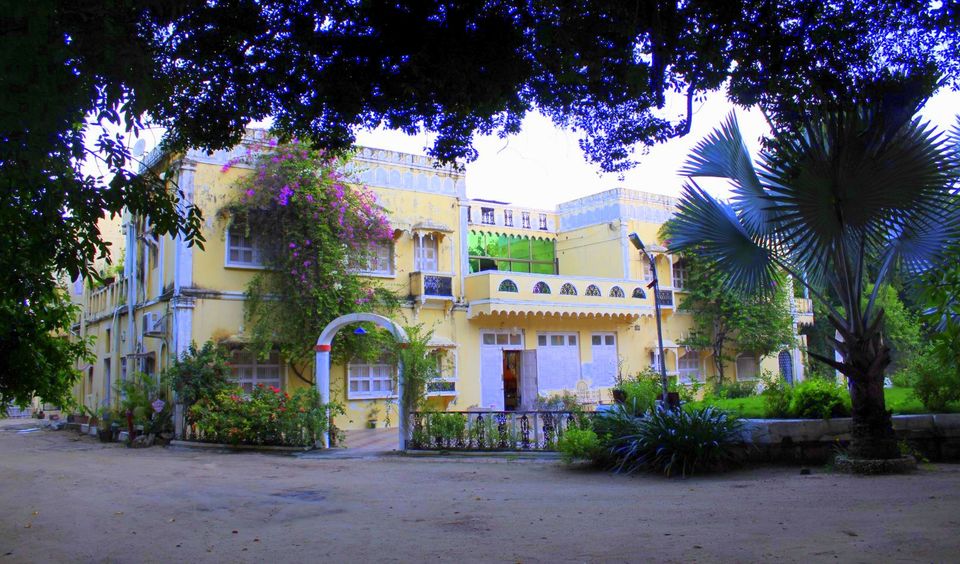 Getting there -
The nearest cities to Balasinor are Ahmedabad and Vadodara. Both are well connected by all modes of transport like air, rail and bus. Ahmedabad however is a better option since there are more direct flights to many destinations.
Booking and contact -
Jetholi Road, Raiyoli, Balasinor 388265
Mahisagar, Gujarat, India
Phone -
9825315382
This post was originally published on Currylines
I hope this post was interesting enough for you. I would love to hear your thoughts in the comments. Find more of my stories on my Instagram @currylines and my Facebook Page @currylines