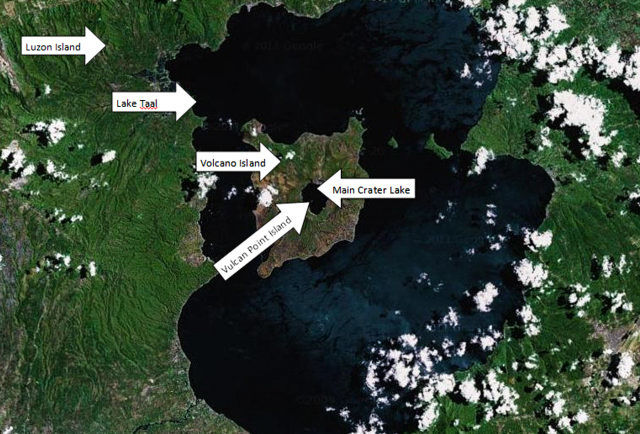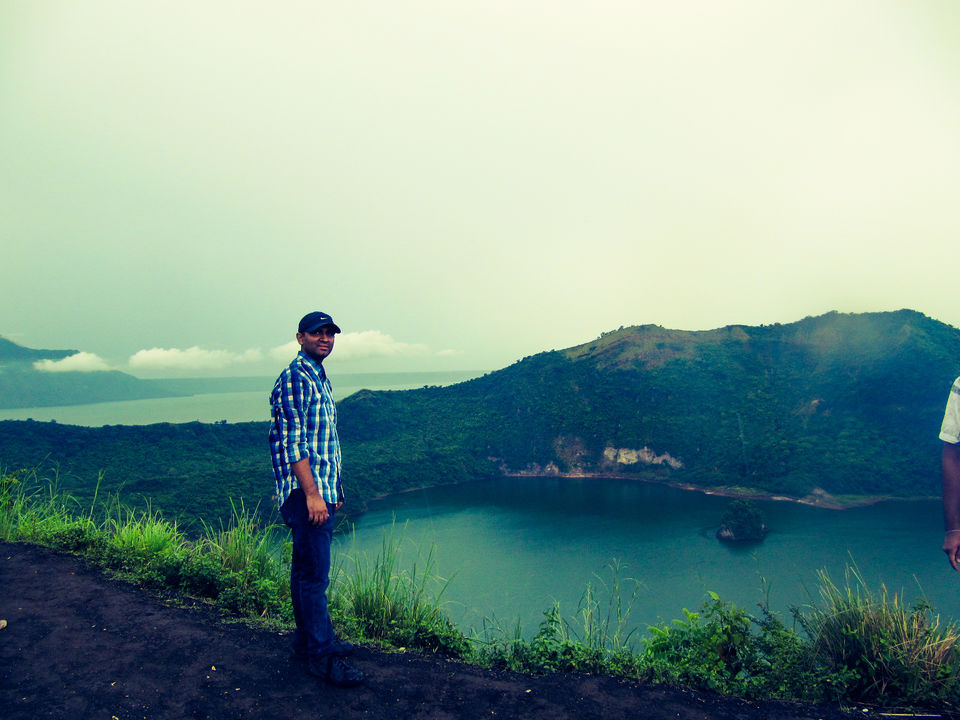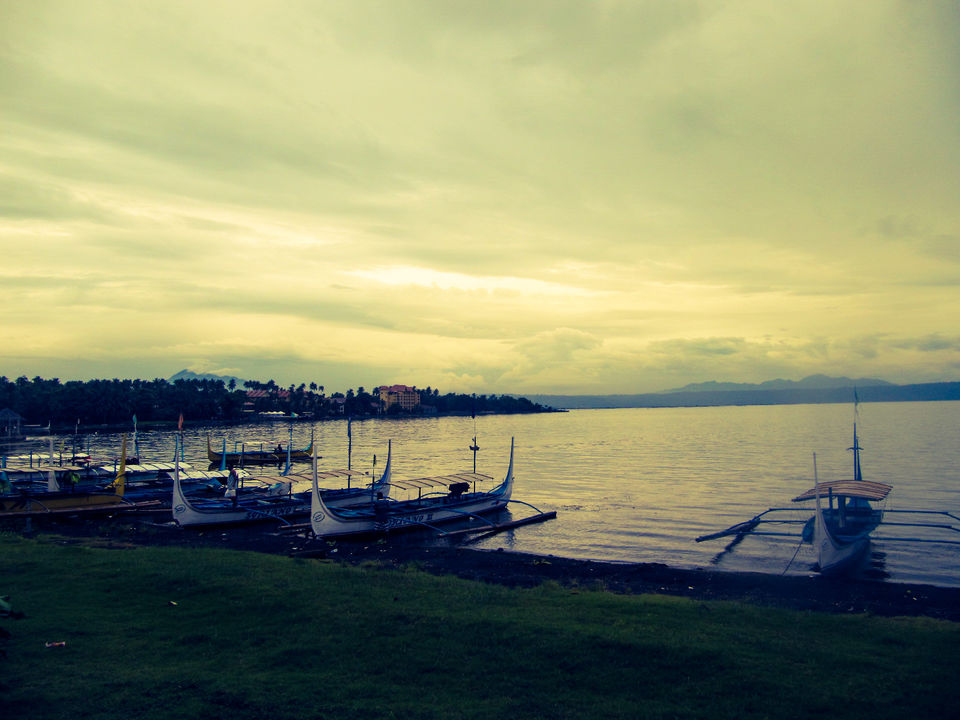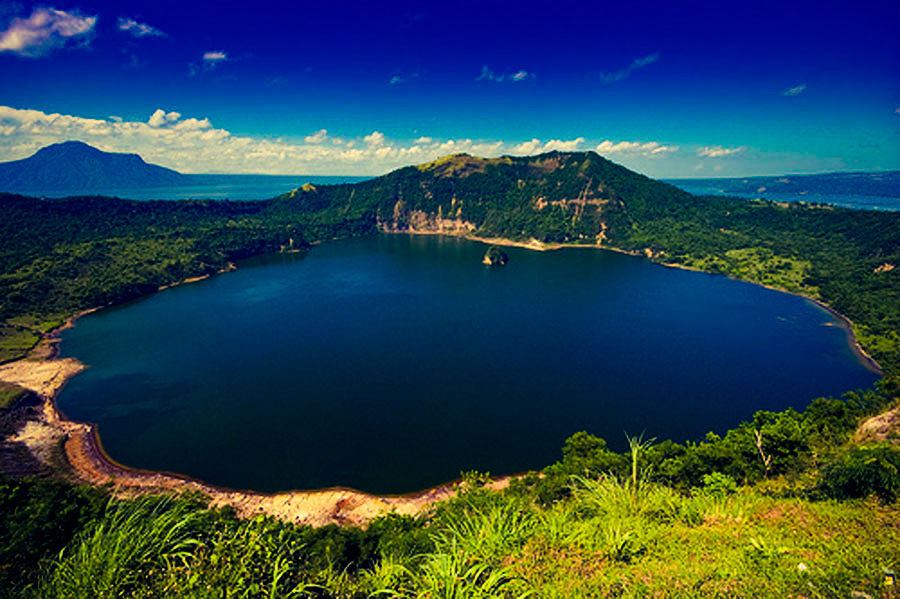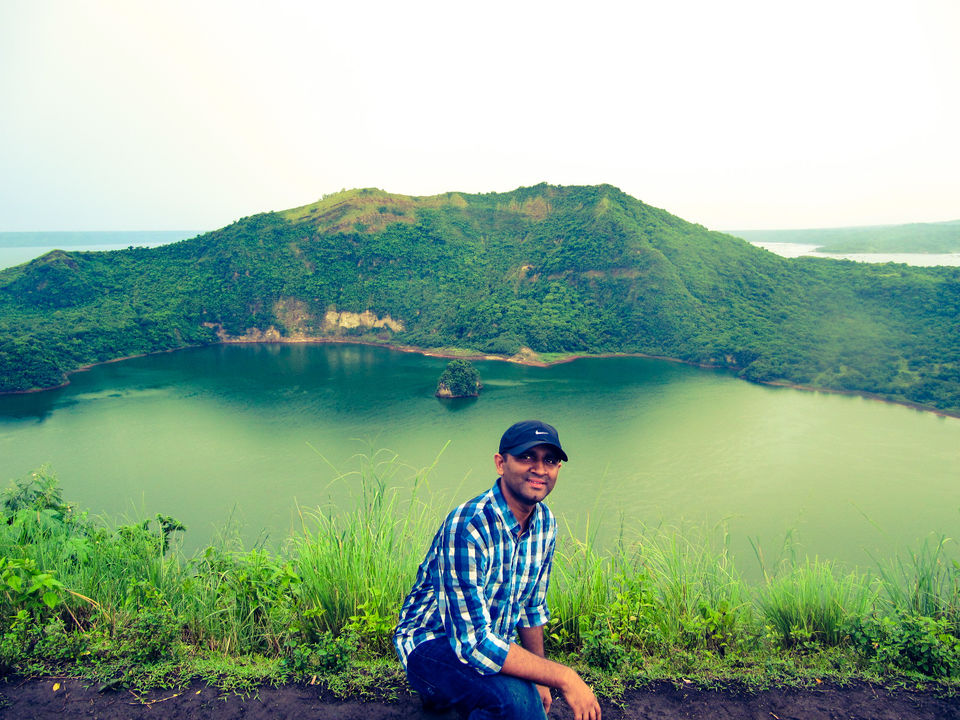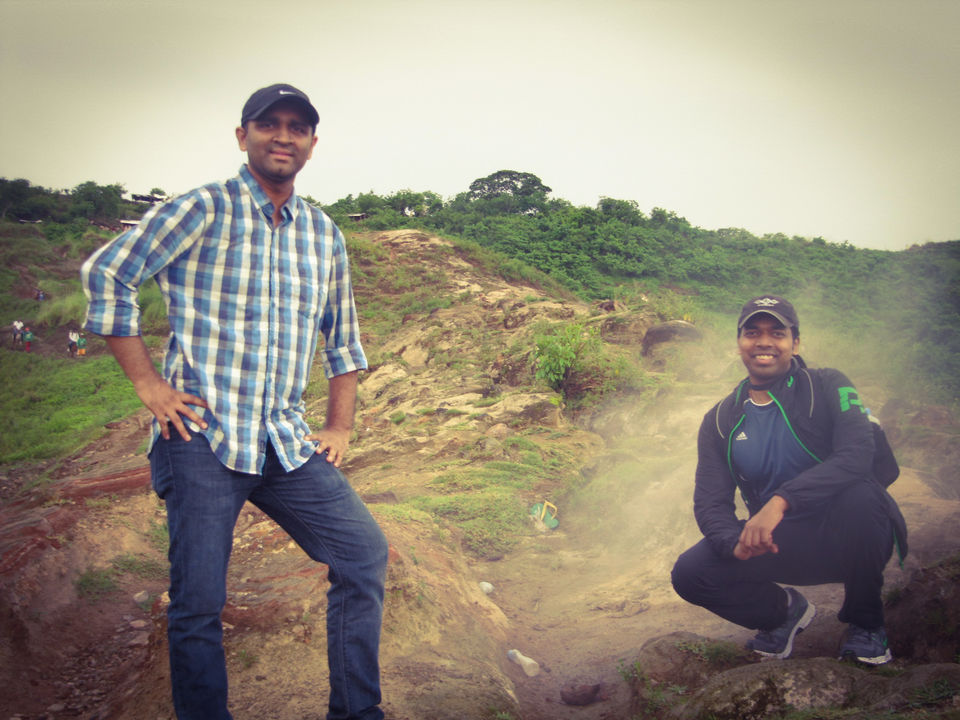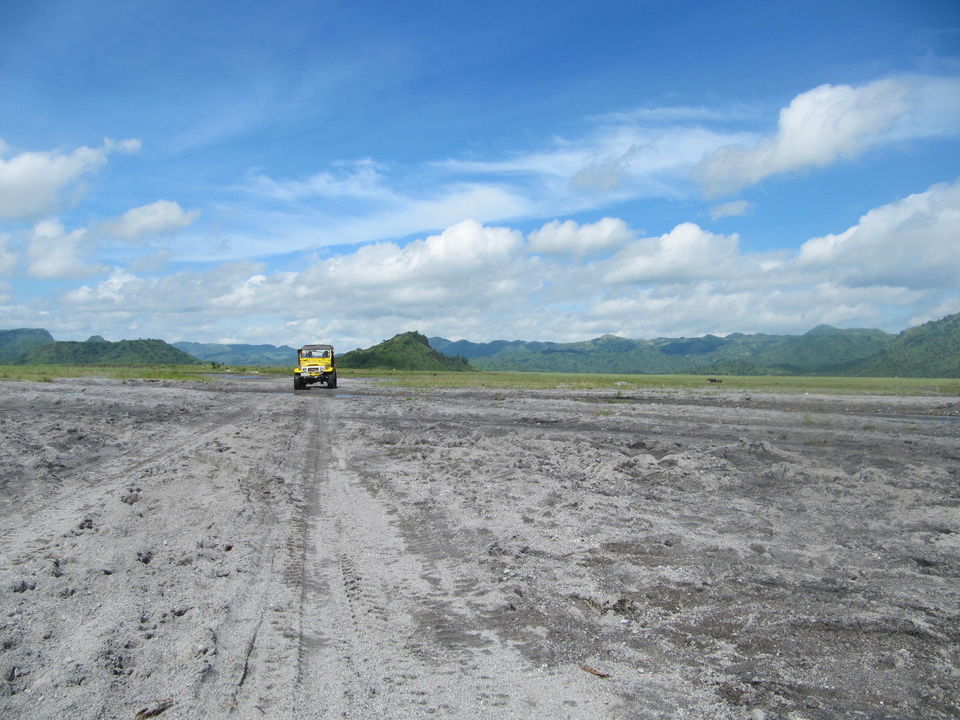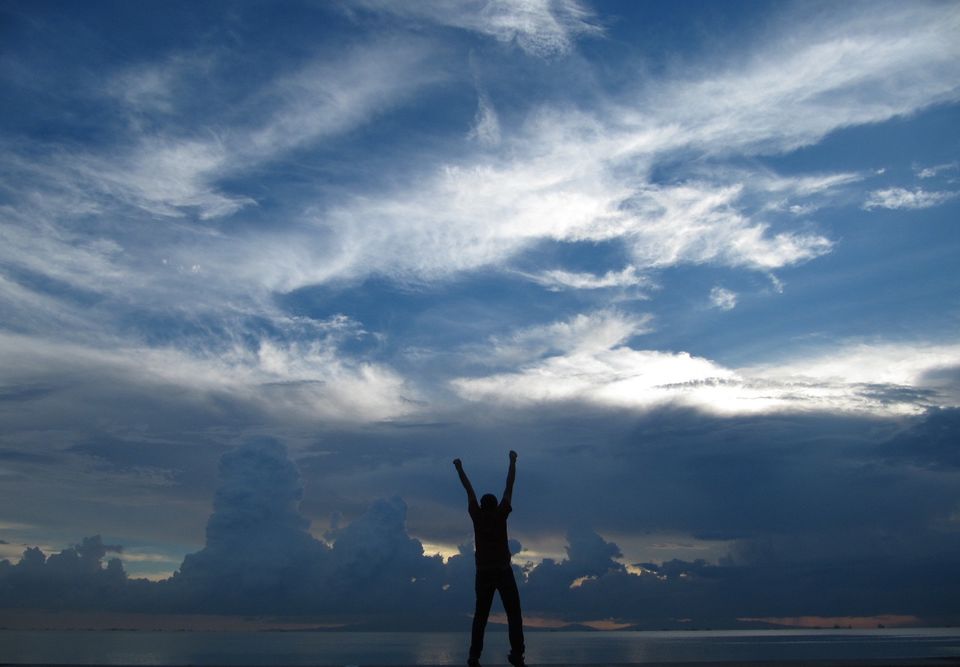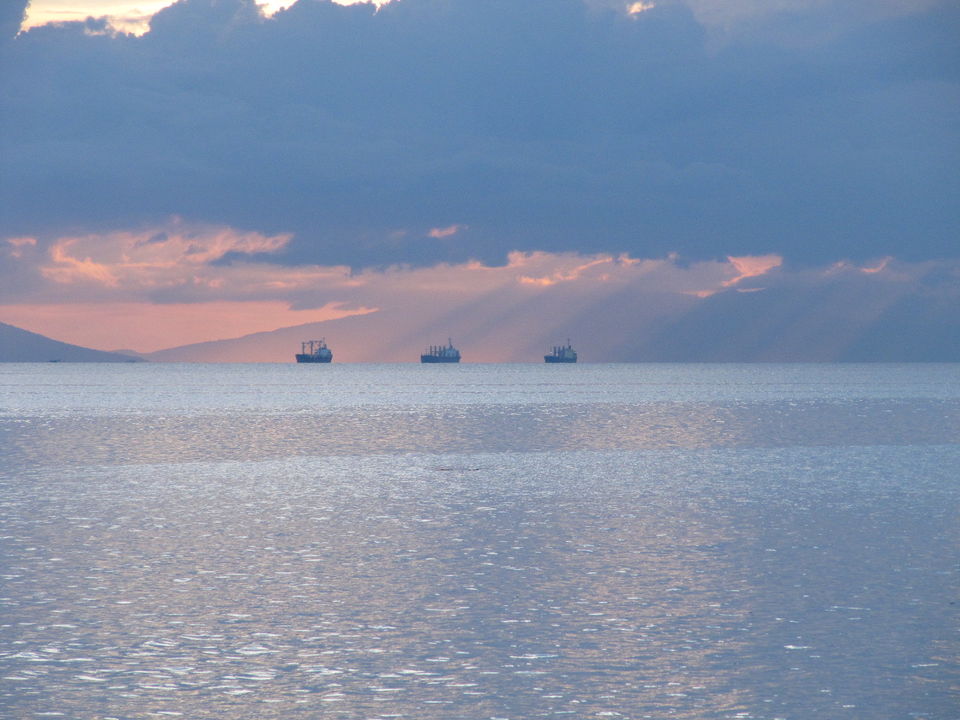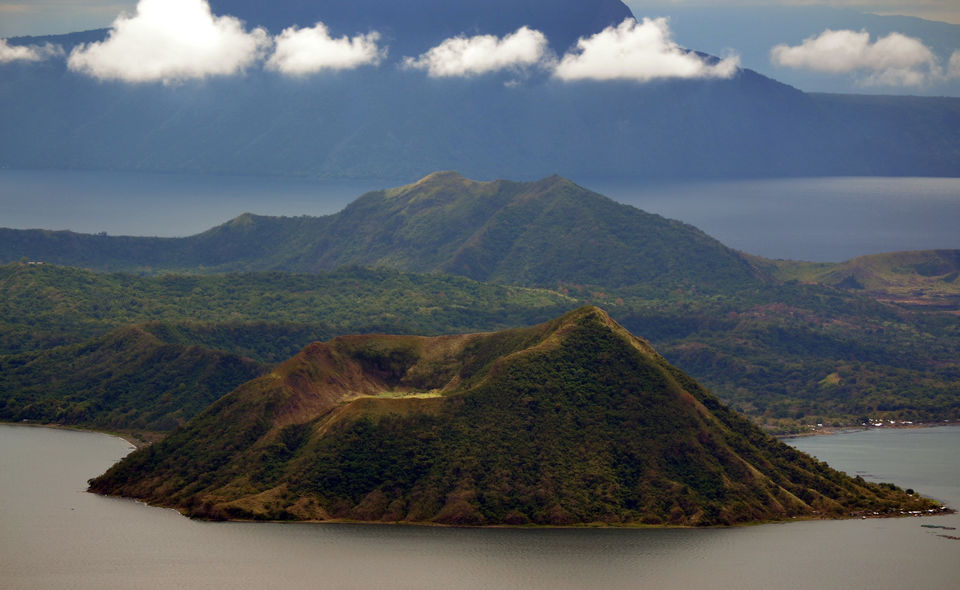 Luzon (Philippines): Yes, one of the greatest places on Earth.
I visited Manila city for three days and out of that, spent one and a half day at Taal Lake and Taal Volcano. There is an island, within a lake, in a volcano, in a lake, on an island! If you see the first picture of my album you've got the Philippines' Luzon Island on the perimeter, Lake Taal within this island, Volcano Island (its an actual, active volcano) in the middle of that, Main Crater Lake at the top of the volcano (I am pictured there), and, of course, Vulcan Point Island in the middle of all of it (the small guy).
Okay, points-wise:
On the Earth lies the Pacific Ocean.
Within the Pacific sits the archipelago (a cluster of islands) known as the Philippines.
Within the Philippines sits the island of Luzon.
Within the island of Luzon there's a massive lake called Lake Taal (though it's actually more wide than anything).
Within Lake Taal projects the upper reaches of one of the world's most active volcanos, Taal Volcano also known as Volcano Island.
Within Volcano Island, over 1000 feet up from Lake Taal, sits the Main Crater Lake.
And last but not the least: Vulcan Point Island within Main Crater Lake within Volcano Island within Lake Taal within Luzon within the Philippines within the Pacific Ocean.
Luzon and esp. Taal Lake/Volcano is a great place. Go and visit this if you happen to be in Manila. Feel free to connect with me for any information regarding Luzon and other top volcanoes & acid lakes of Philippines.