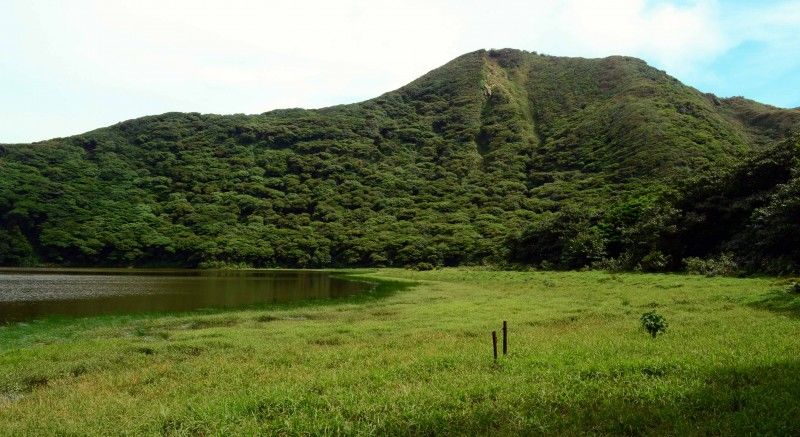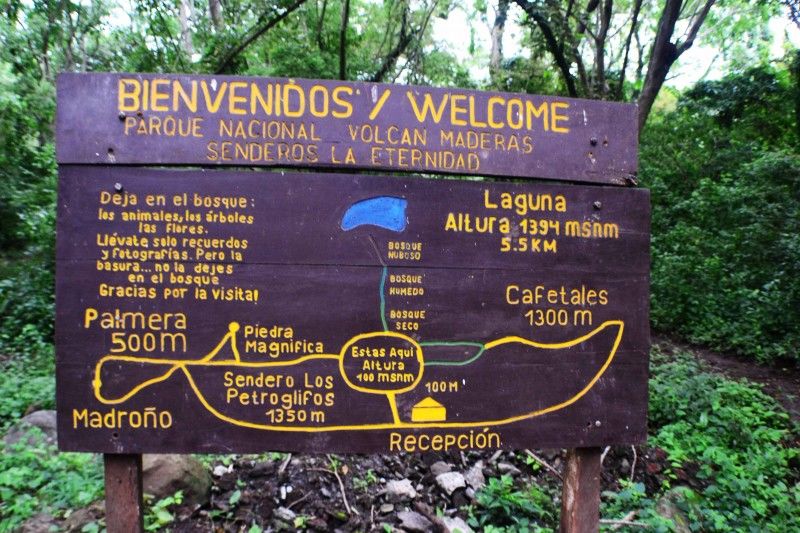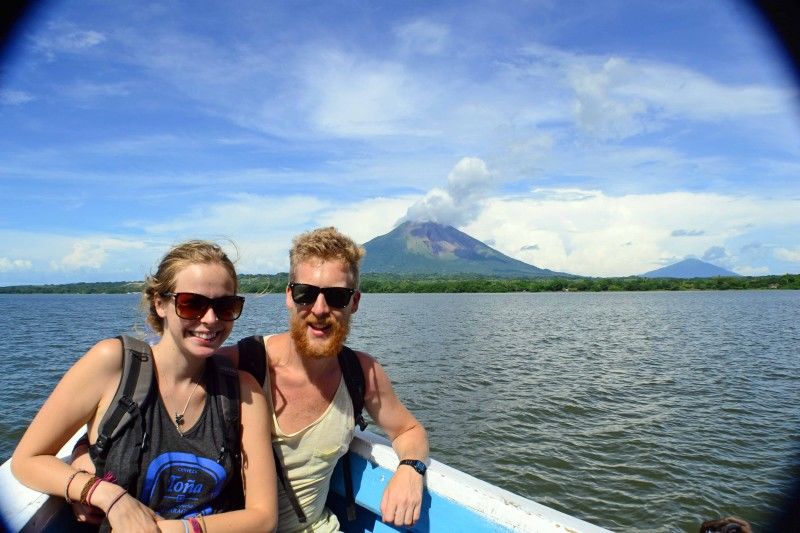 Hiking volcanoes, medicinal baths and plenty of clean living are the undeniable highlights of Ometepe Island. Whether it's pushing your body to the limit, giving it a rest or simply enjoying the scenic nature of the island, Ometepe has it all.
Sitting in the middle of Lago Nicaragua, the stunning island of Ometepe was created from the formation of two giant lake volcanoes, Vulcan Concepción and Vulcan Maderas, standing 1600m and 1400m respectively. These colossal volcanoes make Ometepe the tallest lake volcano site in the world and a phenomenal site in itself.
For the keen hikers this allows for an adrenaline filled and muscle aching adventure. Those looking for a serious challenge take on the monstrous Concepción. Not only is it higher in attitude, but the hike is a steep climb, with little protection from the harsh sun that shines bright during the day.
If you're looking for a lesser challenge, but still want to enjoy a tough hike, then Maderas is the one for you. Starting at Finca Magdalena, it's a 6km track through lush jungle overgrowth and slippery rocks. On route you can hear the boisterous calls of Howler monkeys, and keep an eye out for the odd snake or mountain crab.
While it may not boast the high altitude view of Concepción, (in fact there is no view at all from the top) instead you'll be greeted with a spectacular lake in the crater filled with all kinds of rich healing minerals. It's a refreshing end to a tough hike and provides a nice break before you need to tackle the downhill. If it's been raining then the treacherously slippery rocks and masses of mud definitely keep you on your toes, or if you're unlucky, or your butt!
Although it doesn't have a huge view, there is a lookout you can stop by on the way down to take in the island and surrounding lake. It's also a nice spot to stop for a break on the way up or down, or both.
To Guide or Not to Guide?
Simple answer. No. Hostels and travel shops will offer guided hiking ranging anywhere between $10-20, just for some dude to walk you up a volcano. While some tours are worth the extra splash out, this one can be easily done for free. And while we wouldn't advise hiking alone, this is a pretty straight forward trail and would be hard to get lost.
Medicinal Remedies
If you're not in the best shape, or push yourself particularly hard, chances are you're going to be a little stiff the next morning. What better way to relax those tired old muscles than a relaxing swim in the healing mineral waters of Ojo de Agua. The water streams down from natural water reserves and passes through the mineral rich earth. After a brief chat with the security man on the front gate he swore to us that the water will make you feel ten years younger. And whether you believe in the hype or not, at $2 an entry it's a great way to spend a lazy afternoon if the sun is out.
General Hiking Tips
       1. Don't hike alone. If anything were to happen, at least one of you can go call for help. Plus it's always more enjoyable to have company.
       2. Leave as early as possible. You don't want to be navigating through a maze of growth in the dark.
       3. Always bring a flashlight. You never know what could delay you. A headlamp or flashlight is extremely valuable if you get caught out at night.
      4. Bring enough water and snacks. Worst case scenario you get a little lost or it takes you longer than expected. Bananas, nuts, grains and raisins are good trail mix food to give you slow release energy. You don't want high sugar food that'll burn through you.