So we were on the way to a friend's marriage at alleppey and choosed to go via train from bangalore. It was an overnight journey. when I woke in the morning at 6 am and watched out of the window I was mesmerized by the beauty of country side of Kerala. The courtyards of houses were filled with dense green vegetation. Everything I was was all green except house, vehicles and people. The miles stones and benches covered with green algae and mosses. houses half covered with creepers. Looking out of window was like watching some cinematic video of beautiful destination. I went to the door of the train compartment to get some fresh air and the feel of the true Kerala.
Staying in a boat house was always on my bucket list. Our trip to Alleppey lead to an another tick off my bucket list. We choose a day trip from 10 am to 5 pm along with the lunch at Boat house freshly prepared in Boat house kitchen.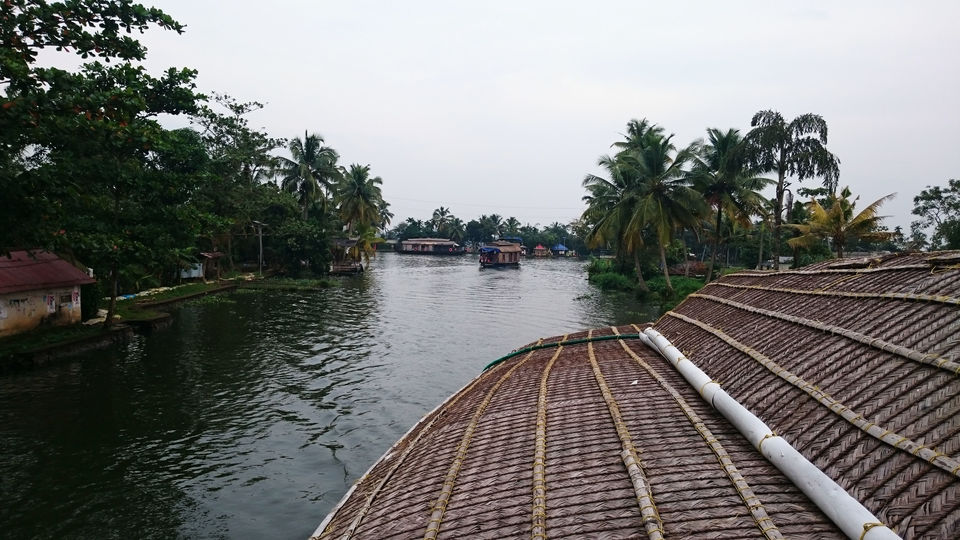 We choose a double decker Boat house and will recommend it to everyone for better backwater views. After having breakfast we started exploring backwaters in our boat house. There were large numbers of boat parked and to reach our boat we need to pass through many other boats. we need to remove our shoes as we passed through boats to keep the wooden floor of the boat clean.It was all green, different shades of green everywhere.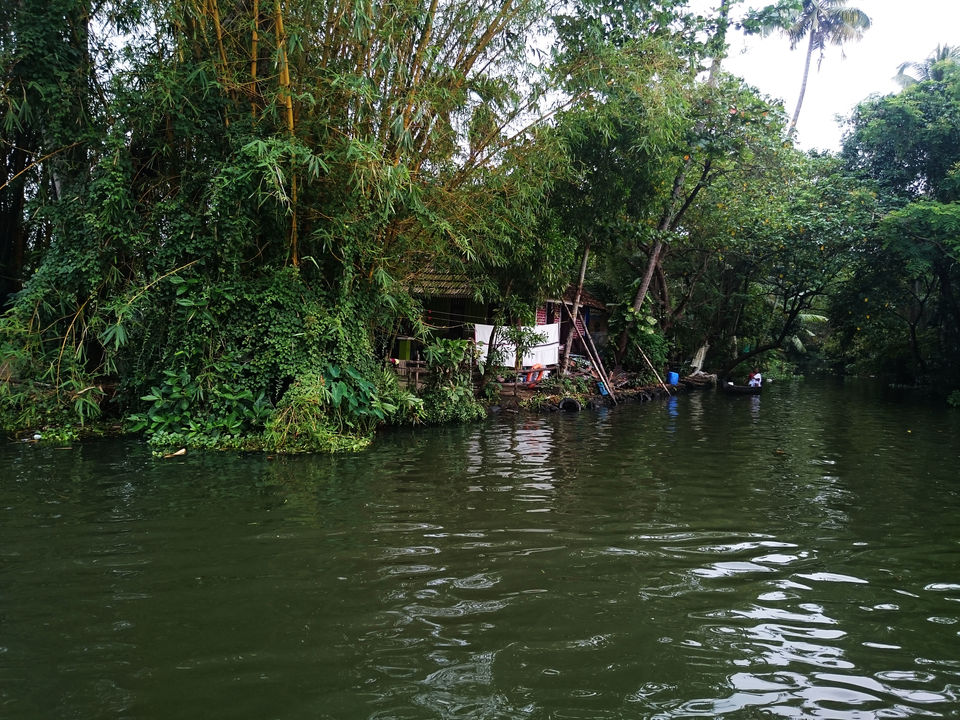 The water was green and the house were partially hidden due to the outgrown vegetation in there courtyard. Many small houses were situated in middle of backwaters and the have a small private row boat to reach the mainland and other places around.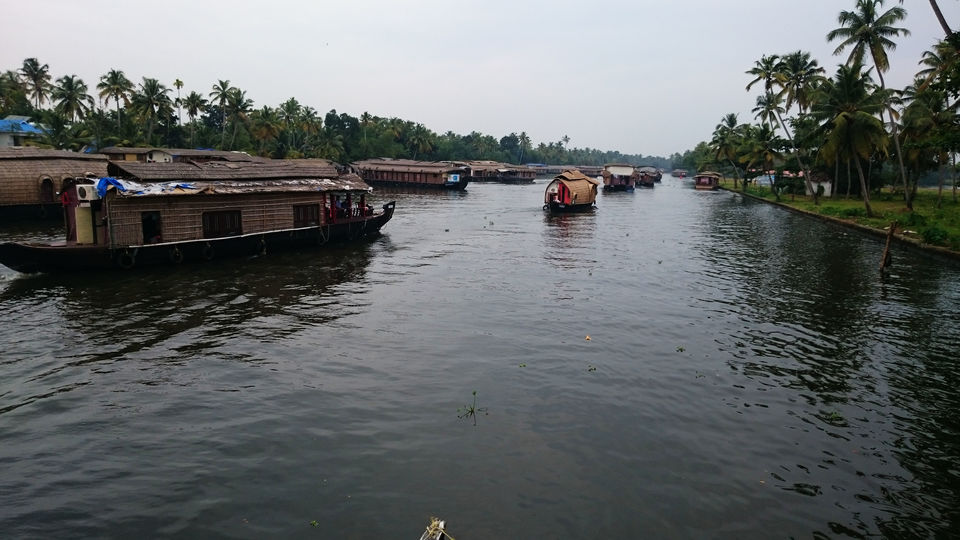 The boat traffic was similar to the traffic you see on the road. we crossed many boat houses on the way few were luxury boats and few were traditional. The Boat house stay is costly, to solve this problem we decided to book a one bedroom double decker boat for a group of ten people and asked them to prepare the lunch for all in advance, so this plan made us enjoy the beauty of the boat ride, with lovely company of friends and at a very affordable price for all.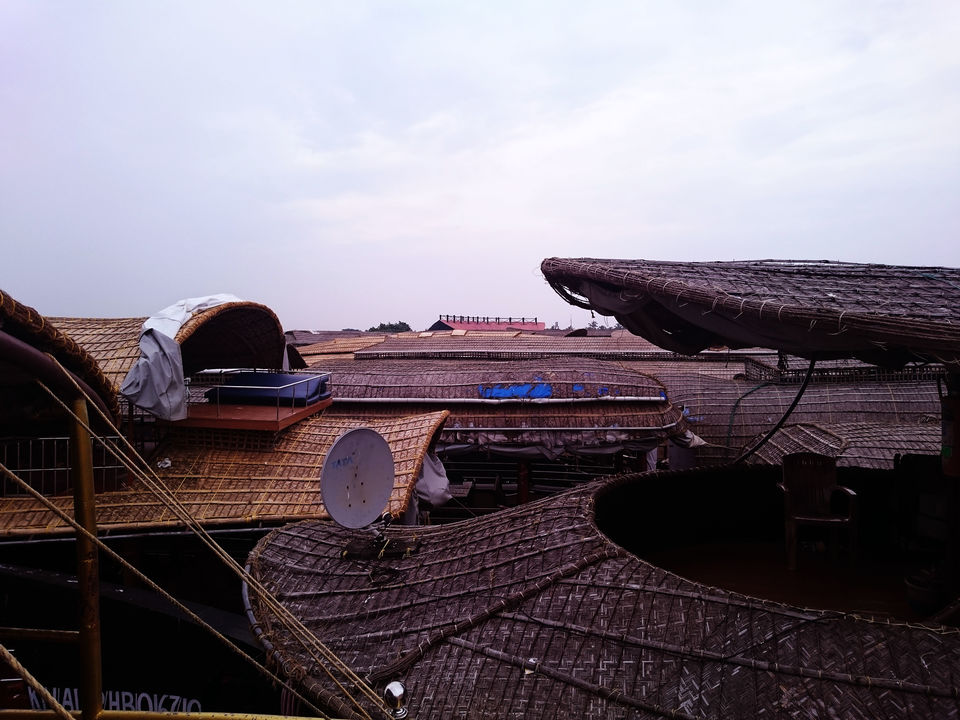 How to reach
Air
The Cochin International Airport, located at a distance of 75 kiolmetres is the nearest airport to Allepey.
Rail
Alappuzha Railway Station is well connected to the major cities.
Road
Kerala State Run Transport Corporation buses as well as private run buses connect Alleppey to most of the major cities in Kerala and neighboring states.