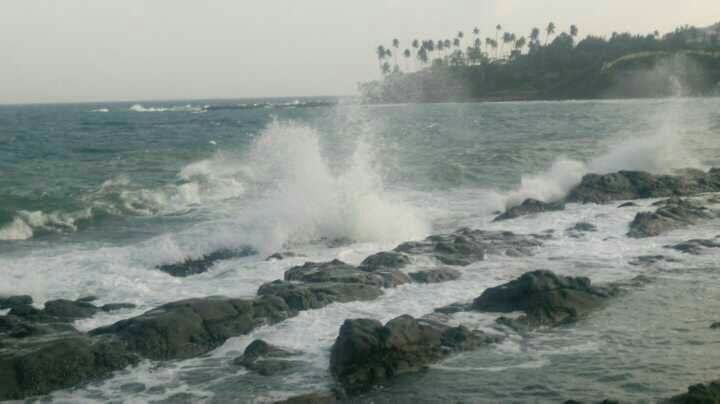 Although I visited every place in Andaman & Nicobar but this place is amazing. To reach at Parrot island , one has to take a dunghi boat from Baratang Jetty and cross through a creek. As you approach nearer, you see a uniquely different group of Mangrove trees that looks more like an evenly cut Mangrove garden.
On this lovely, dense island, each evening thousands of parrots flock together and roost here. They leave this island next morning. In the mean time they trim the island and leave it perfectly pruned.
It is just a small patch of the same Mangrove trees that one sees all around in Andaman. And other similar patches around Parrot island do not have such plucked branches and that is the beauty.
They know that as the sun sets, a group of about five parrots flies over Parrot Island and leaves. Then comes a similar group which the locals say comes for an initial inspection!
A group of birds flying towards Parrot Island
And then within ten minutes we see birds coming over from all the directions and settle down in the forest.
The quite sea is still silent but the silent island is now a roosting ground for many parakeets. The birds that come to Parrot island are called parakeets as they are varied groups.
Sit in the dunghi for about one hour; watch the birds come and roost and fly inside outside the island. You can not leave from there without wondering 'why only Parrot Island?'
How to Reach: Reach Baratang from Port Blair by STS bus or a taxi or by boat. From Baratand Jetty, take a Dunghi boat ride. There are regular ferries from Baratang Jetty to Parrot Island. It is better to visit in the evenings if you want to see parrots.