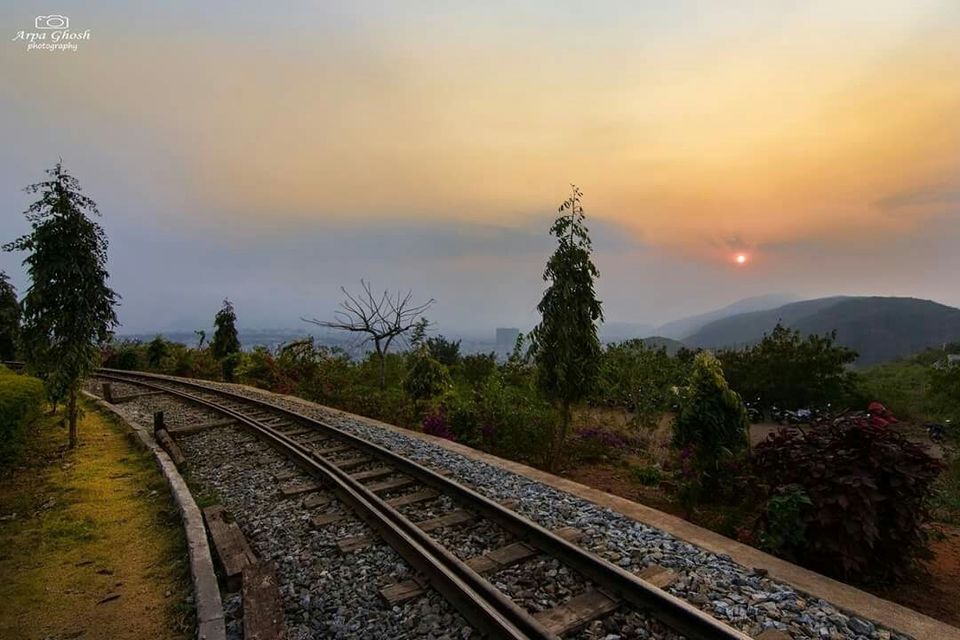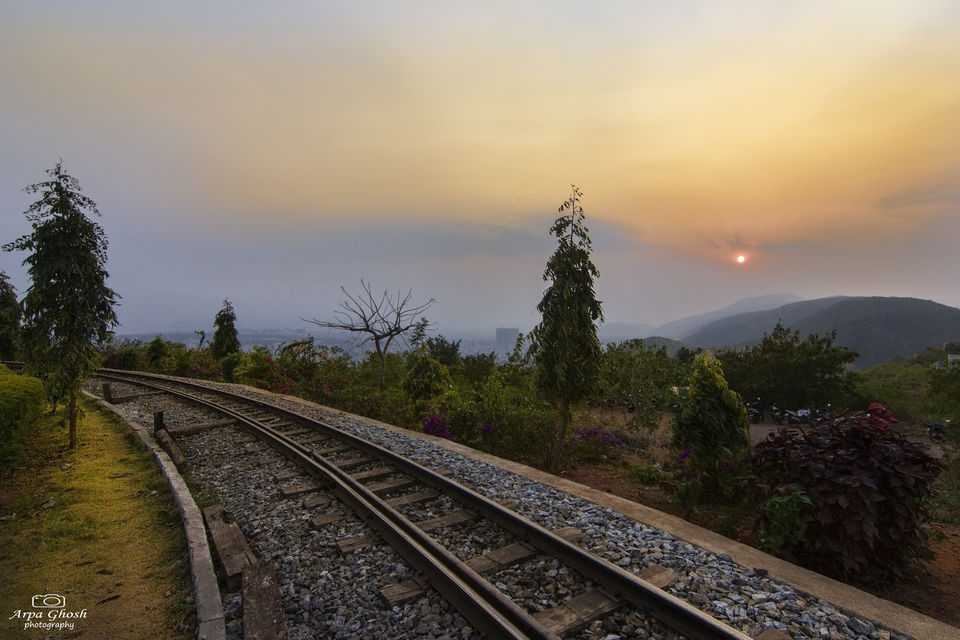 One of our friends was riding from Kolkata to Visakhapatnam. And this gave us a reason to travel again. The excuse was to meet our friend; and the purpose was to explore yet another unknown land- Vizag! It was such an impromptu trip that the planning wasn't really very good! Yet we tried to make the best out of it. Neither I nor my husband could afford to take any leave from Office so it was strictly a weekend trip.
First, we looked for a train on Friday night. Unfortunately, there were no tickets available. We could have availed overnight bus journey but I am not very comfortable in it. Luckily, we got ticket in Janmabhoomi Express, which departs from Secunderabad Station at 7:10am. The train was very punctual and we started our journey on 25 th March, 2017. The train was scheduled to reach at 7:40pm, but it was late and reached at 8:15pm. The train journey was pretty enjoyable, looking at the scenery around. We crossed two rivers on our way to Vizag – the Krishna river at Vijayawada and the Godavari at Rajahmundry. The train doesn't have pantry. Breakfast – Idli-vara was sold @ Rs.35/- right after the train departed from Secunderabad. Lunch – Veg Biriyani was sold only at Tenali Jn. around 11:45am. We thought it's too early to buy lunch. We planned to buy in our next stop at Vijayawada. However, to our dismay, lunch was not available at all. Snacks, cold drinks, cold samosas were always at service. N.B. When you travel by this train, make sure to buy lunch whenever available or you can try buying from e-pantry!
Anyways, we reached at 8:15pm. The train journey became tiring and boring at the end. Our hotel was pre-booked. We reached hotel within 15 minutes. After a smooth check in, we quickly ordered for dinner. The day was pretty tiring. We slept off early after dinner so that we can make the best of the following day!
Next day, we woke up as early as 4:45am. The plan was to watch sunrise over the Bay of Bengal.We left our hotel at 5am and reached Ramakrishna Beach. It was still dark and the beach area was illuminated by lights.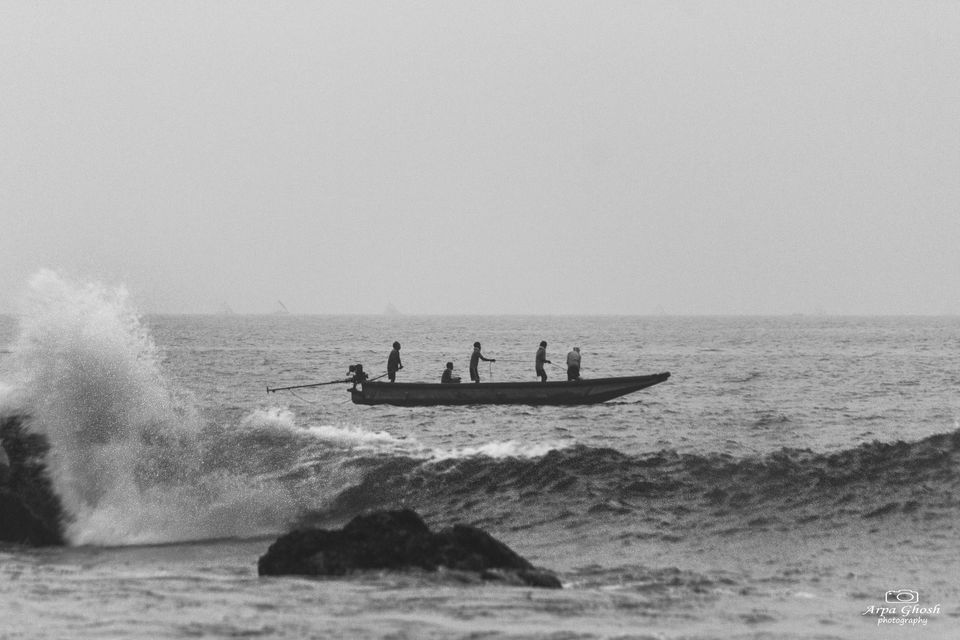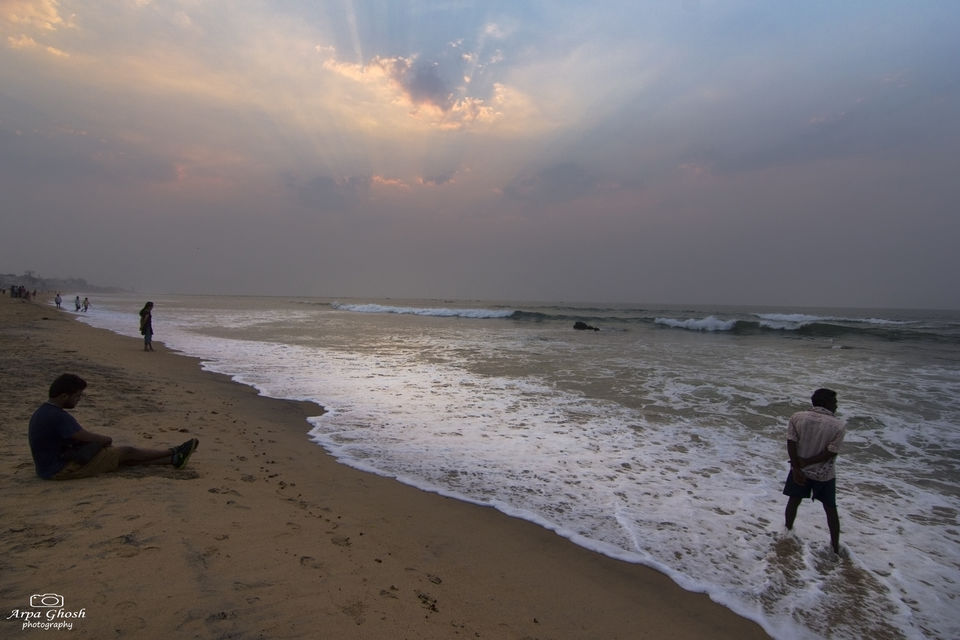 We saw the Dolphin Nose and the Light House at a distance. The cool breeze of the sea was very refreshing. Thereafter, with the dawn, the lights were switched off. We witnessed glorious sunrise over the Bay of Bengal. It was very beautiful. Luckily, it was a clear day! The sunrise was very distinct.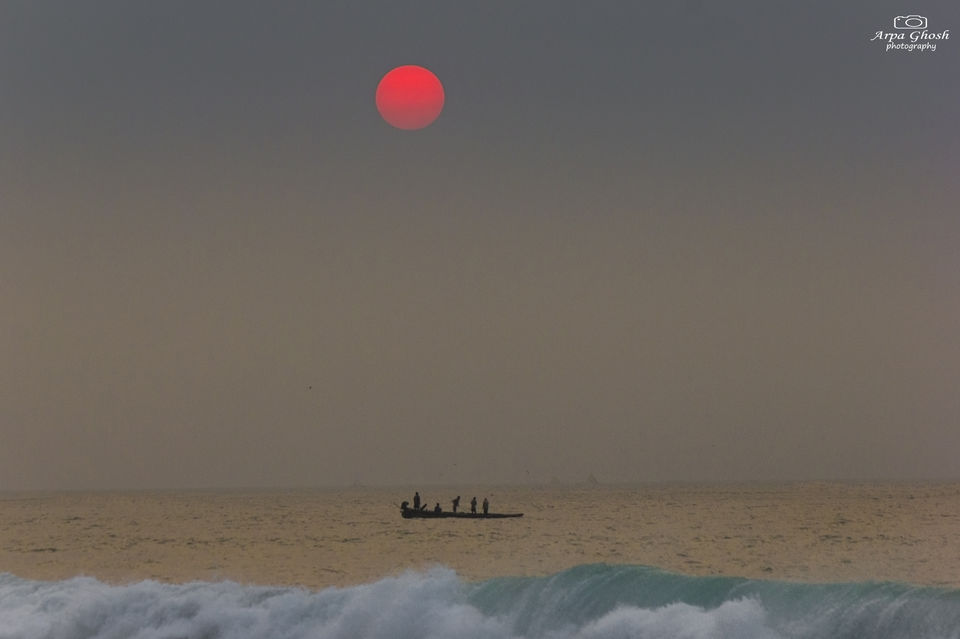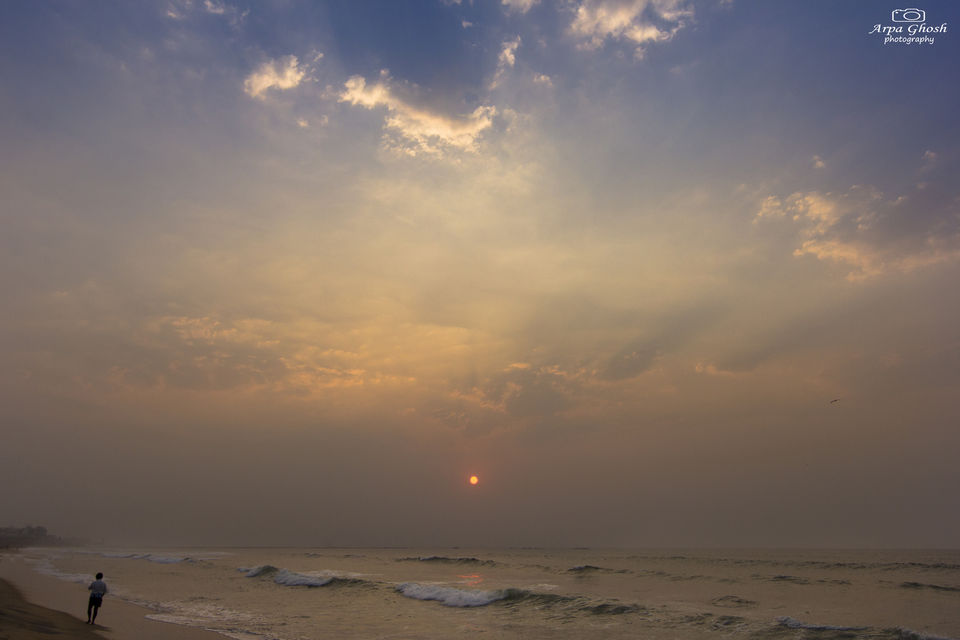 The Ramakrishna beach was disappointing in terms of cleanliness. It is a very dirty beach. I was shocked to find women bringing dry flowers in plastics and throwing them in the sea. The city is so very clean; on the contrary the R.K. beach is so dirty! Its high time people get the sense of cleanliness.
The area is super lively in the morning! You will be amazed to find such liveliness at 6am in the morning. People are walking, jogging, running along the beach, doing exercise, playing volleyballs, passing the ball games and what not! The area might be more crowded as it was Sunday!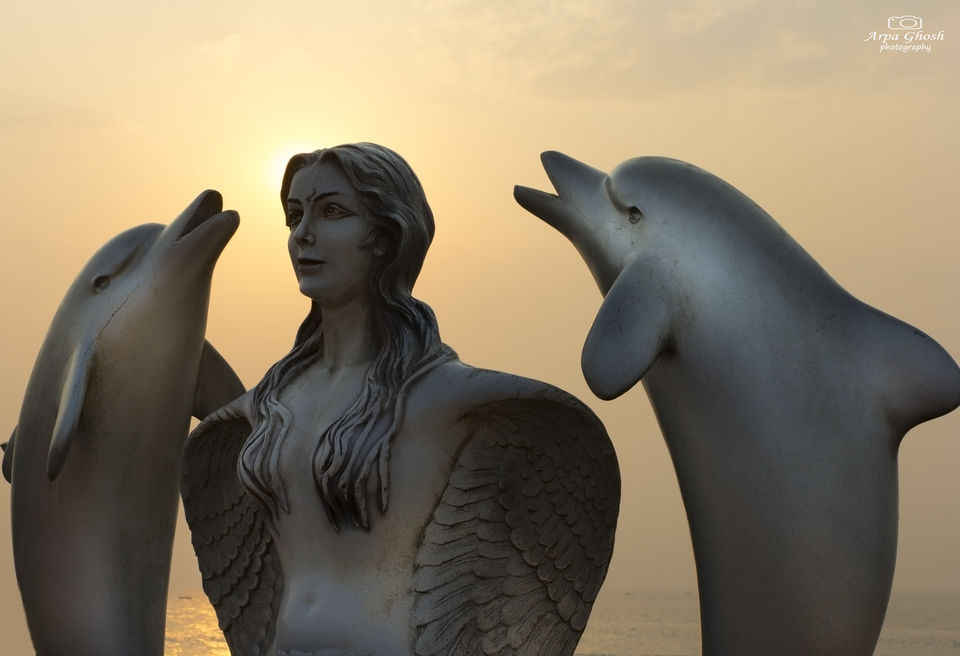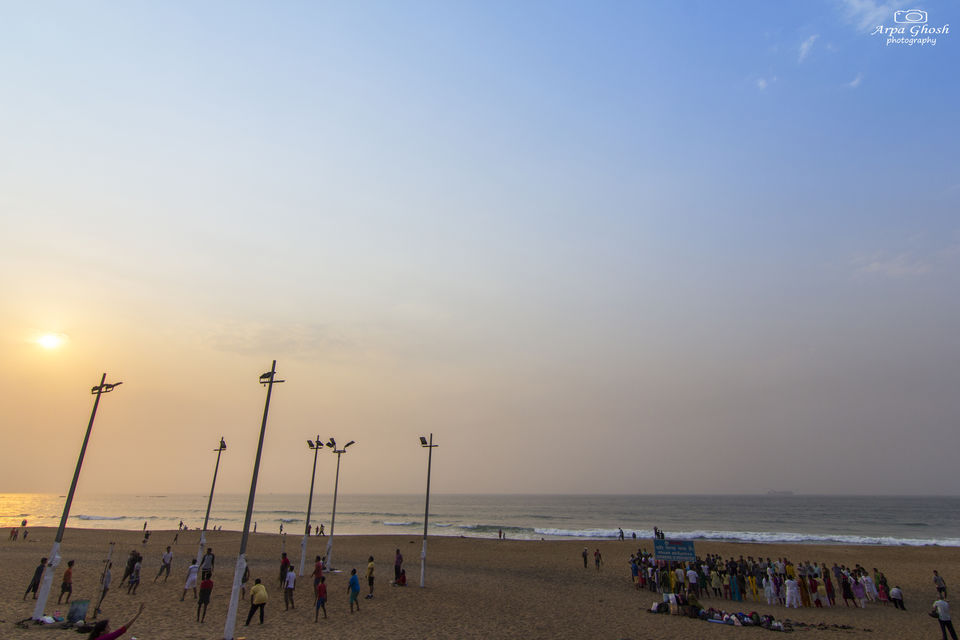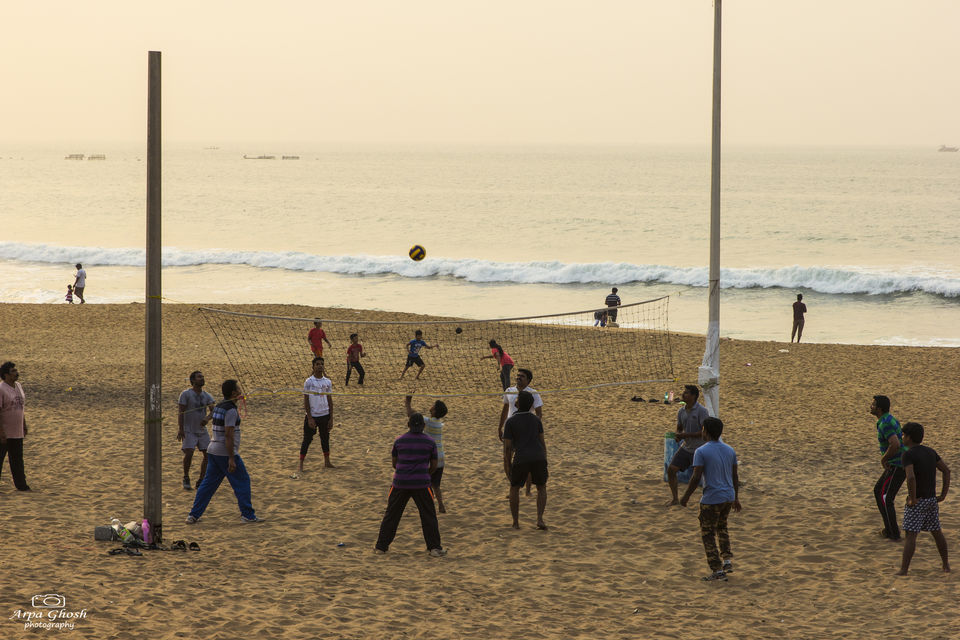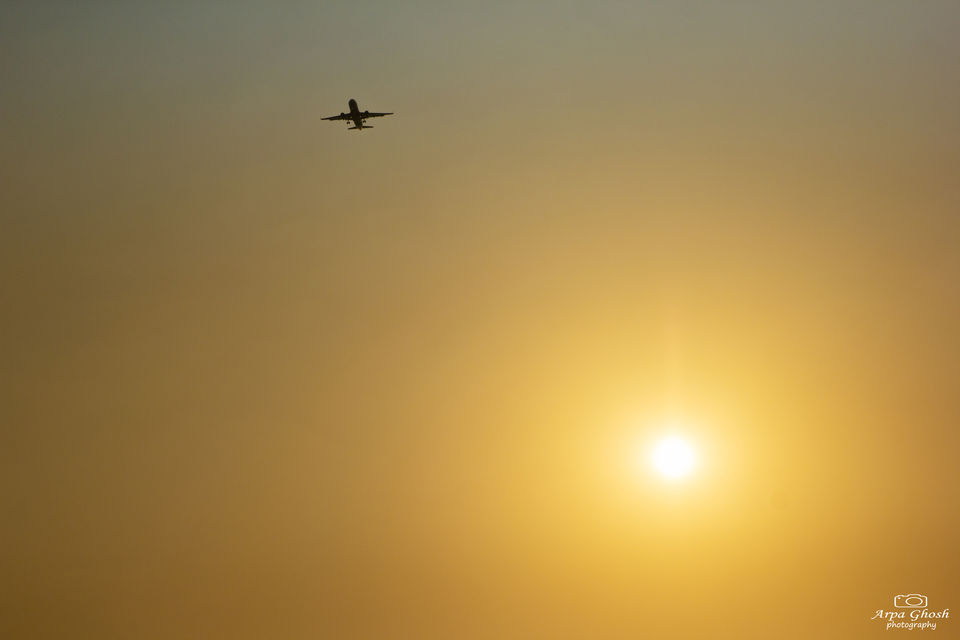 It was a treat to witness such liveliness in the morning! We spent some time in the Vuda Park nearby and then returned back to our hotel around 8:30am to have breakfast and check out from hotel.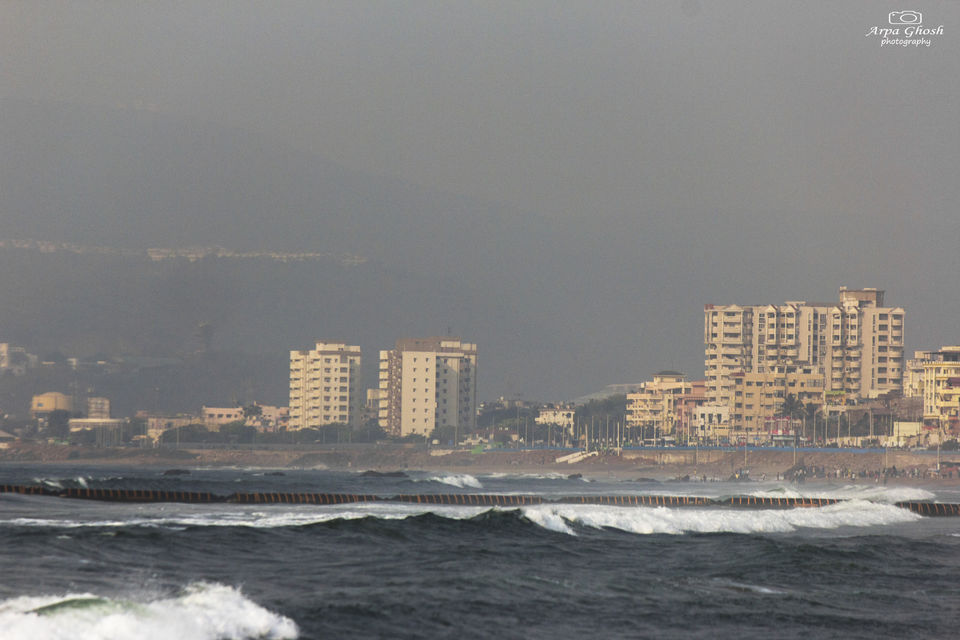 Our plan was to visit Light House and Yarada beach first. We booked an auto and went there.On reaching Dolphin Nose Light House, we got to know that it is open only from 3pm-5pm. It was disappointing to find it closed. Without wasting much time here, we started for Yarada beach. The Yarada beach was very scenic. The view of Yarada beach from the hill top as we descended from Dolphin Nose Light House area was breathtakingly beautiful.
The combination of sea, hills and the greenery was ultimate! The beach was pretty vacant! With the temperature soaring during the day time, the sand of the beach was getting hot and making it difficult for us to stay on the beach.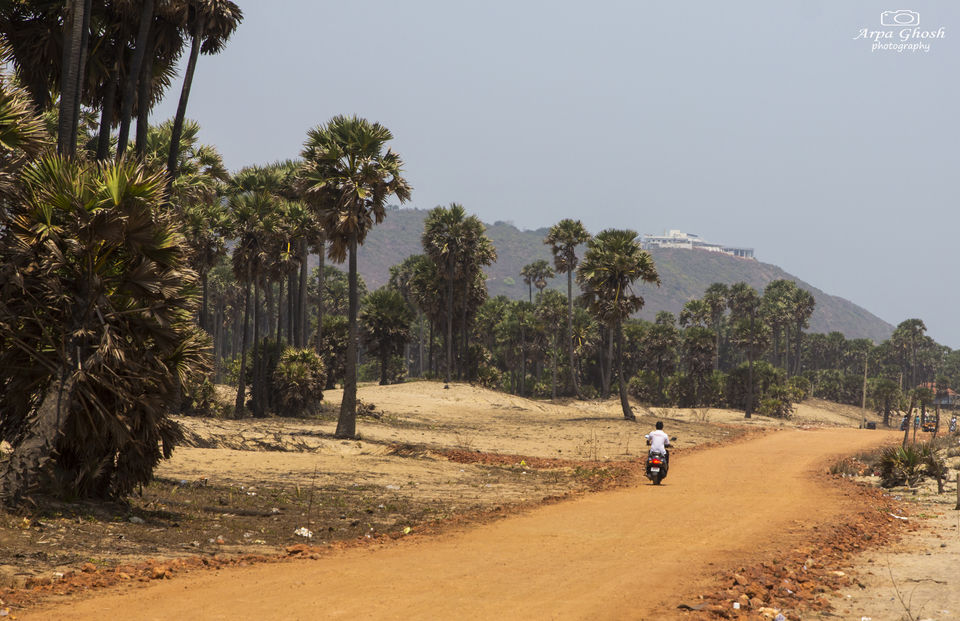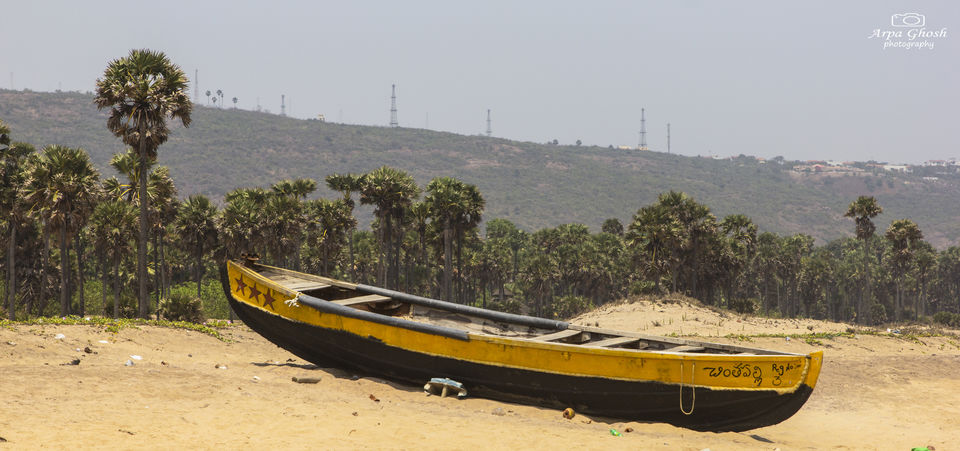 After spending some quality time here, we planned to have lunch first and then head to Submarine Museum. We met a localite young photographer named Sudhakar, who eventually became a great friend by the end of the day! He was very enthusiastic to find us on tour. He offered to join us in our trip. Our friend and Sudhakar left on their respective bikes. We started for RK Beach on our auto. Our journey way back was thrilling and one of a kind and will be memorable forever. The first gear of our auto became defective and couldn't climb hills; the driver took an alternative path which was very secluded. The auto troubled there again and the driver was literally scaring us that the auto may fail to move further, the area is dangerous and we two were absolutely clueless as to how to get out of the place. Not a single soul, not even a bird was visible there under the scorching heat of the sun at 1pm. No ola, no uber was traceable in that area. We got down from the auto and literally pushed at times to overcome the hills and bumper and made our way to R K Beach. We had such limited time in our hand and so much to explore and we were standing on the secluded hills in the middle of nowhere. The tension and the thrill will be vividly remembered. The auto driver charged us Rs. 800/- for Light House- Yarada trip. We learnt that cabs charge Rs.1800/- for this trip.
We returned to R K Beach, had our lunch and went to Kursura Submarine Museum. The Kursura Submarine Museum is closed on Monday. On Tuesday to Saturday – it is open from 14:00 hrs to 20:30 hrs. On Sunday it is open – 10am-12:30pm; 14:00 hrs to 20:30hrs.
One needs to buy ticket for entry. Adult ticket costs at Rs.40/- per head; child below 12 years- Rs. 20/- per head; Camera (Cell/ Digital) - Rs. 50/-; Video Camera (Cell Phone also) – Rs.200/-. The security is pretty strict in terms of checking. Mind it, you can't dodge them and do video on mobile with a camera ticket. They check meticulously. Now, coming to the Museum, it is a worth visiting place! An enriching experience indeed. There are guides inside who will explain you the technicalities of the submarine and will present you a glimpse of life inside a submarine and the hardship faced by submariner at sea. INR Kursura the fourth "Foxtrot" class submarine was commissioned on 18 th December 1969 and decommissioned on 27 th February 2001.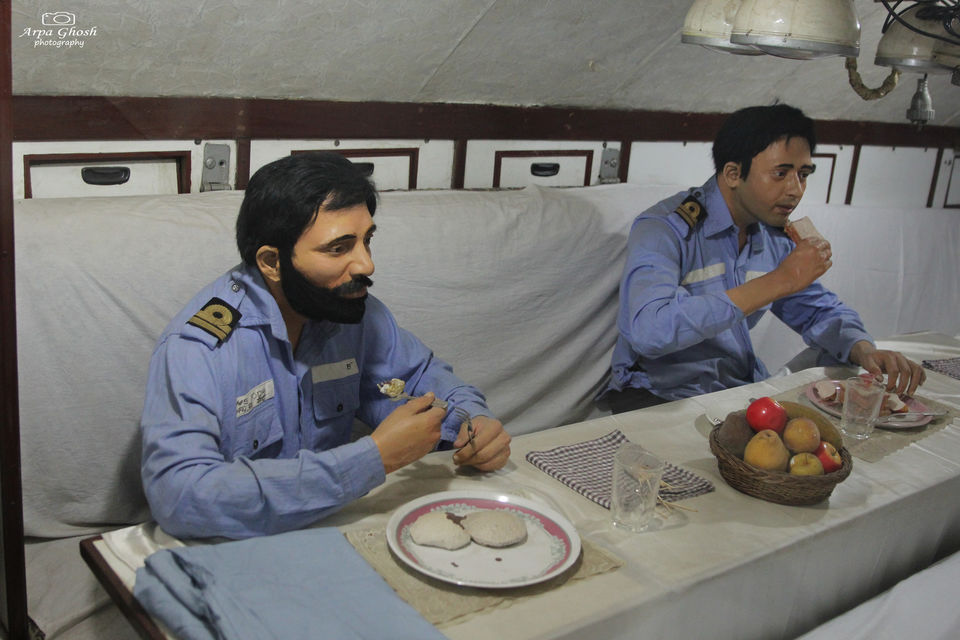 Kursura thereafter got converted into a museum which is first one of its kind in South East Asia. It was great to know that a submarine can lay mines outside enemy harbor to sink their warships and operate closely to watch enemy activities through periscope, video camera and various other complex gadgets. Submarine can attack enemy ships by firing torpedoes. Submarine carries 22 torpedoes. A submarine can remain fully submerged up to 48 hrs and remain at sea continuously for 60 days. It's a great learning experience to witness Submarine and life of a submariner in this Museum.
Having spent a considerable time here in the Museum, we headed to Kailashgiri. One can reach Kailashgiri by ropeway. The entry ticket is Rs. 15/- per head; the ropeway ticket (to & fro) costs Rs.80/- per head.
We, four of us (me, my husband, our friend and new friend Sudhakar)boarded the ropeway and the view of Visakhapatnam from the top will just take your breath away. It's absolutely beautiful.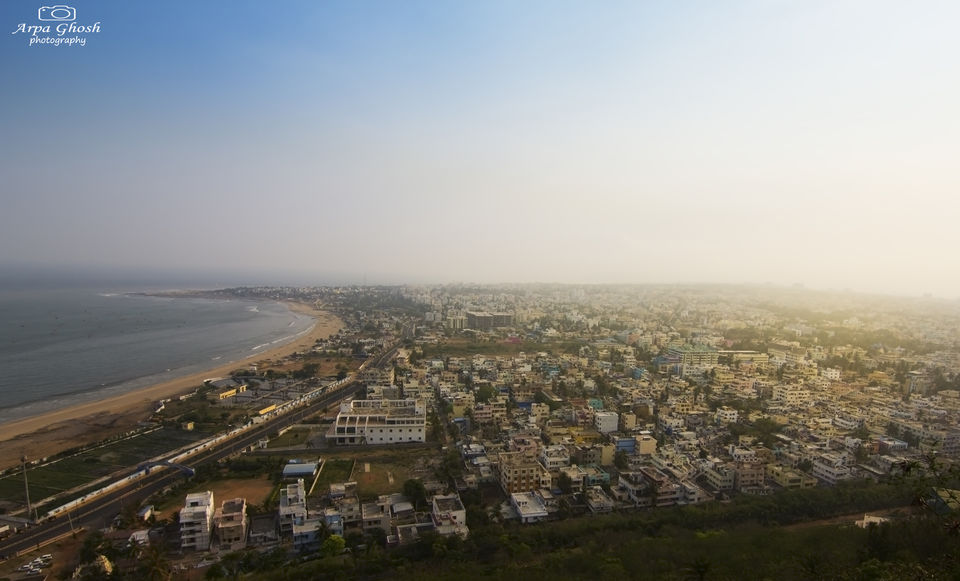 On reaching Kailashgiri, we found the place to be pretty crowded as it was Sunday evening. First we went to Titanic Viewpoint. The view of Rishikonda beach from the top was very beautiful.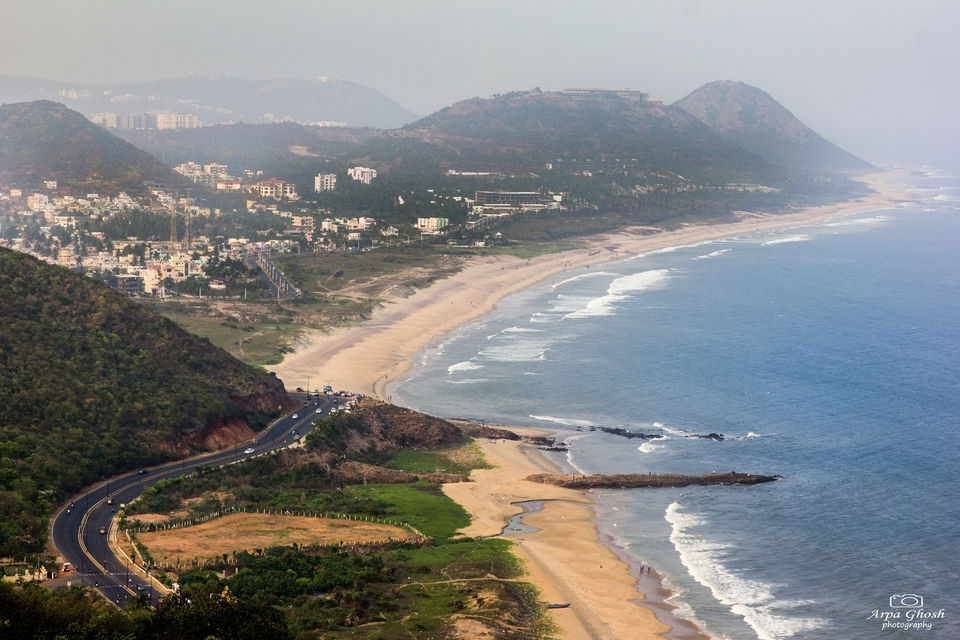 As it was evening, the sunset time was approaching. We wanted to watch the sunset before leaving the beautiful place.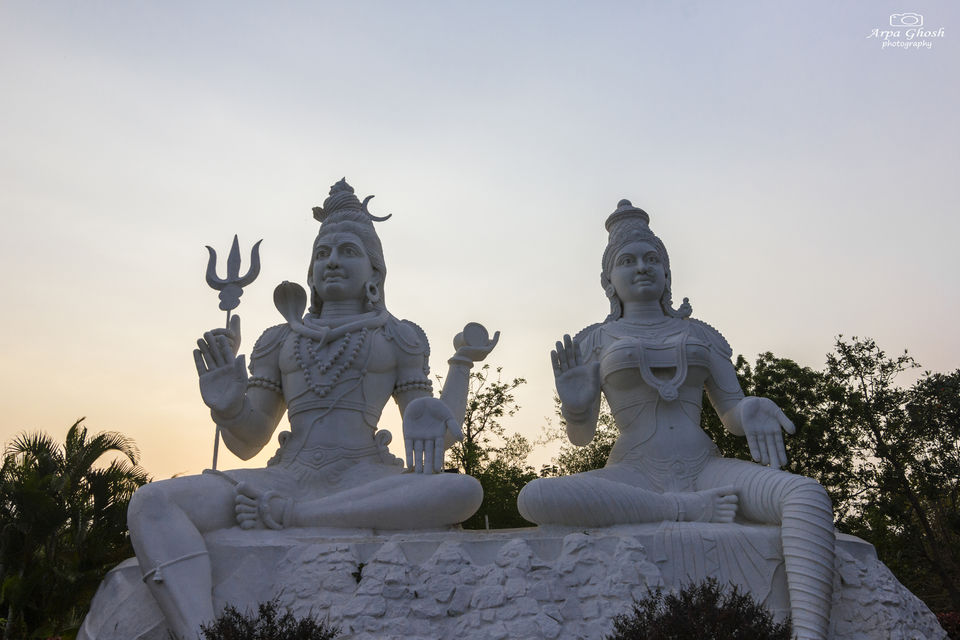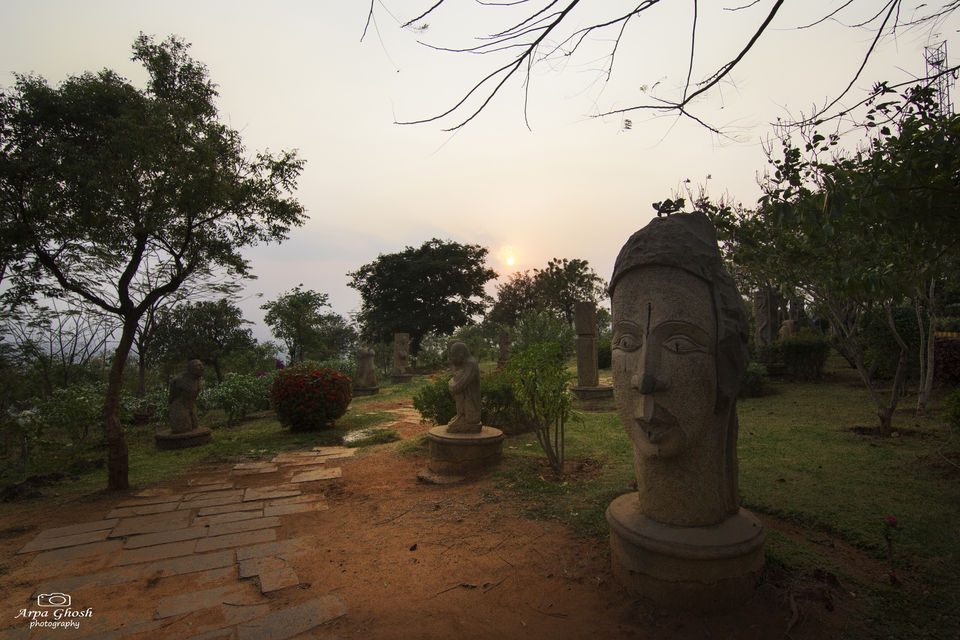 Sudhakar ensured that we witnessed the best sunset before leaving. He took us almost to the other end of Kailashgiri, where from we can witness beautiful sunset. Our walk to the other end was absolutely worth it! We witnessed a glorious sunset behind the hills.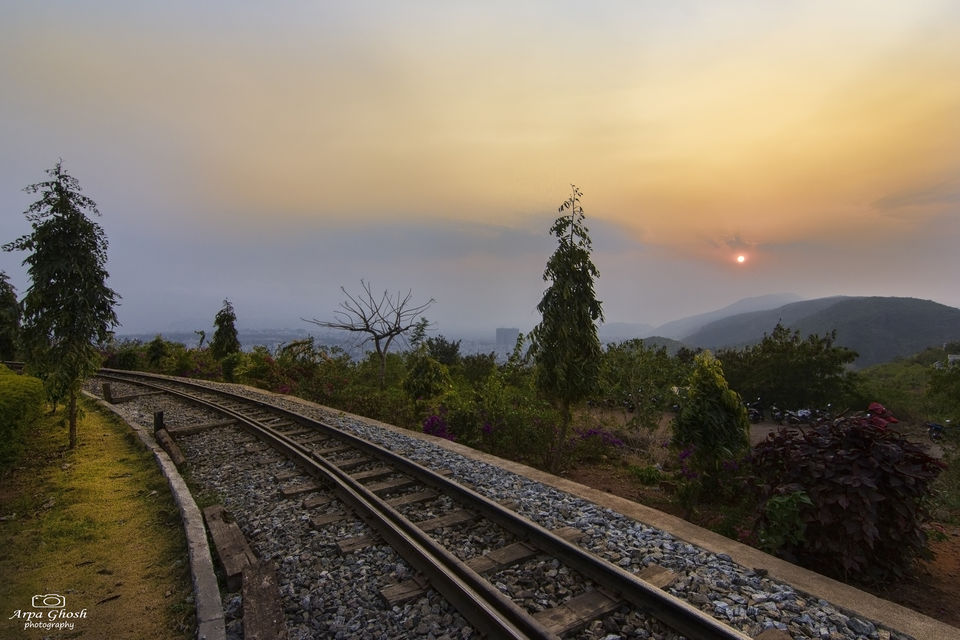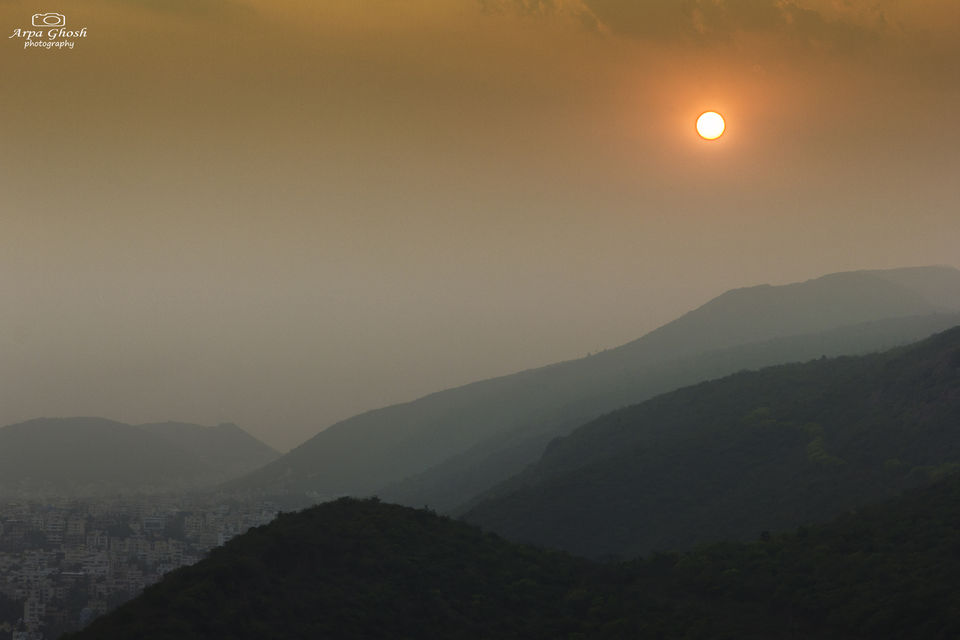 The 12 hours at Vizag – from the dawn to the dusk was a super exciting, thrilling and learning experience for us. We met our College friend after a span of almost 4 years, witnessed beautiful sunrise by the Bay of Bengal, explored beautiful places in and around Vizag, had a learning, enriching experience at INS Kursura Museum, made a new friend in a new land, had thrill of being lost in secluded area, pushed auto in the hills to make our way to safer zone, boarded ropeway and got a bird view of beautiful Vizag, enjoyed the beautiful sunset by the hills and the sea – all in all within 12 hours span! We might have missed few places of interest in Vizag but this was the best we could make out within 12 hours. The power packed 12 hours at Vizag will be always very special and close to our heart! I absolutely loved the place. With an awesome experience in Vizag, we left around 6:30pm from Kailashgiri to board our train – Visakhapatnam- Secunderabad Duronto Express, which was scheduled to depart at 7:45pm. This Duronto Express doesn't have pantry. Make sure to carry your dinner when you board this train.
The 12 hours trip at Vizag was an awesome trip, filled with thrills, madness and fun, to say the least. One should try such impromptu trips!