Little did I know that Hyderabad is not just about the Biriyani, but also about rich desserts. I got to meet two super-duper desserts, both coincidentally while roaming around in the city of pearls.
Mixed-Fruit Malai
It was during my visit to Charminar, late in the evening all hungry and tired that simply lead me into a cute yet less populated cafe kind of a setting on the streets. The place had no aesthetics nor anything Instagrammy. But the refrigerator which had some fruits and stuff caught my eye and out of curiosity and less patience, I just asked him what they were for. And then he took out the matka filled with milky cream and a combination of fruits. And now, it did look appealing and also had some rare fruits, unlike the usual fruit salad. By rare fruits, I mean the fresh Blueberries which are less seen towards of Southern part of India, but were being sold all around Charminar. Well-chilled and mixed it tasted like fruits in well-textured milk maid to me. Only later did I get to know that the shop (Milan Juice Centre, only around 15 steps from Charminar) was one of the popular ones in Charminar Road, especially for this dessert "Mixed-Fruit Malai".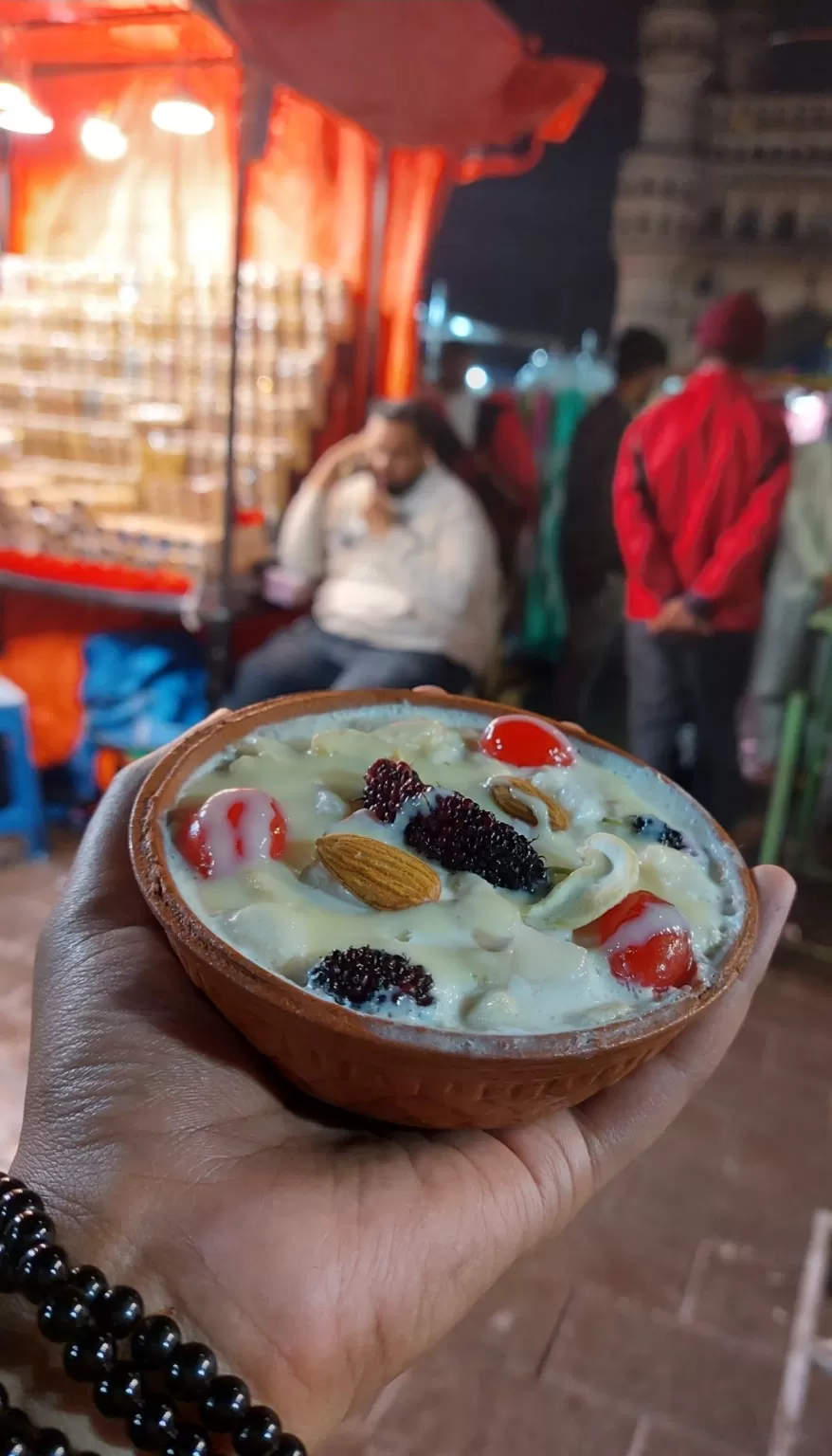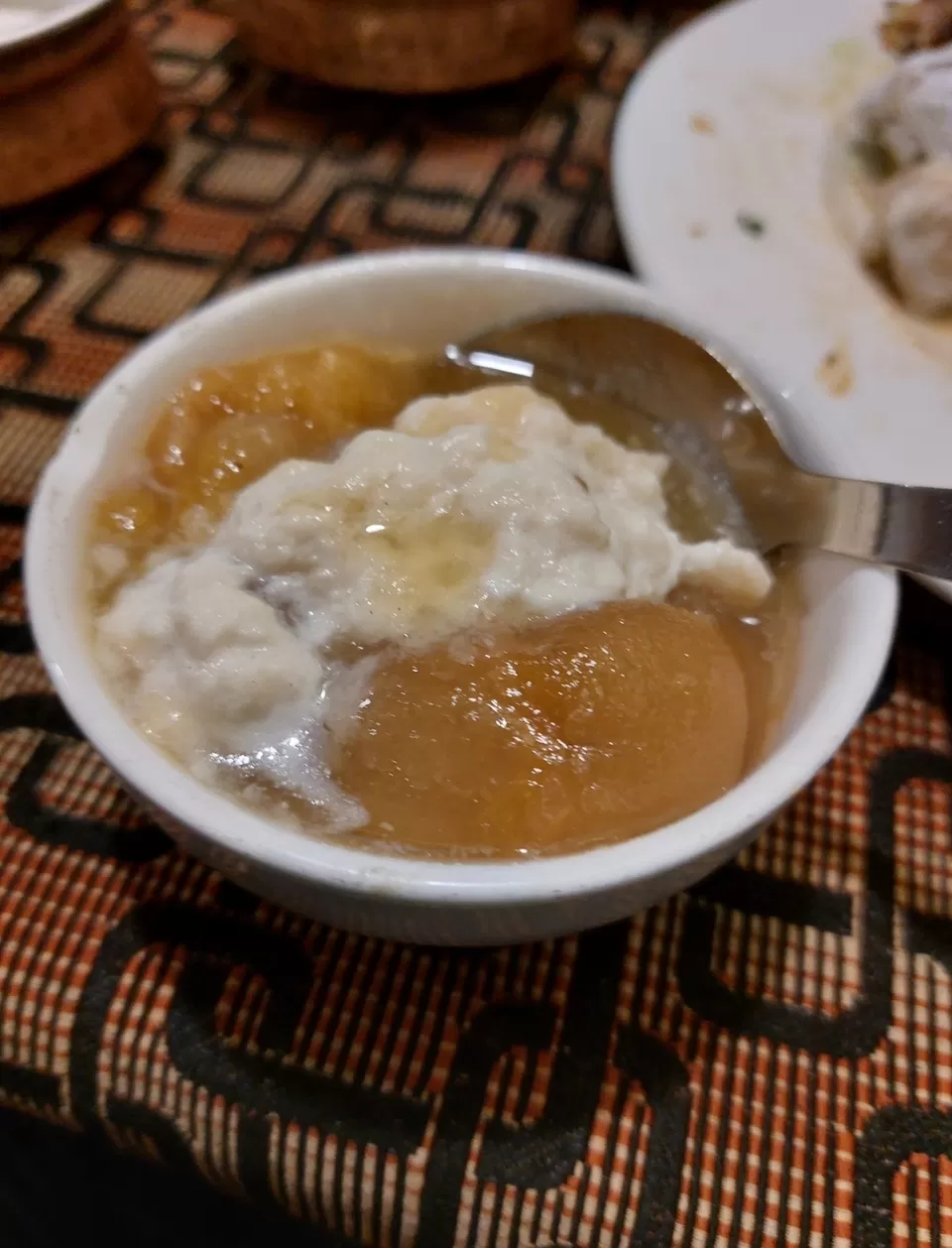 Khubani-Ka-Meetha
Trying this sweet just reminded me of the popular saying not judge a book by its cover. While waiting in Shadab Hotel (which is only a 15 minutes walk from Charminar) for their ever-popular Biriyani, I saw people ordering the so-called dessert. Just some light yellow and white coloured stuff with no great looks and seemed like a mess to me. Yet I observed people enjoying the dessert, which made me also order it. Again, little did I know that Khubani Ka Meetha is a star in the Hyderabadi cuisine and made out of the best quality apricots, with a perfect blend of Malai in it. Without a doubt, this dessert perfectly compliments the masala-rich Hyderabadi Biriyani!