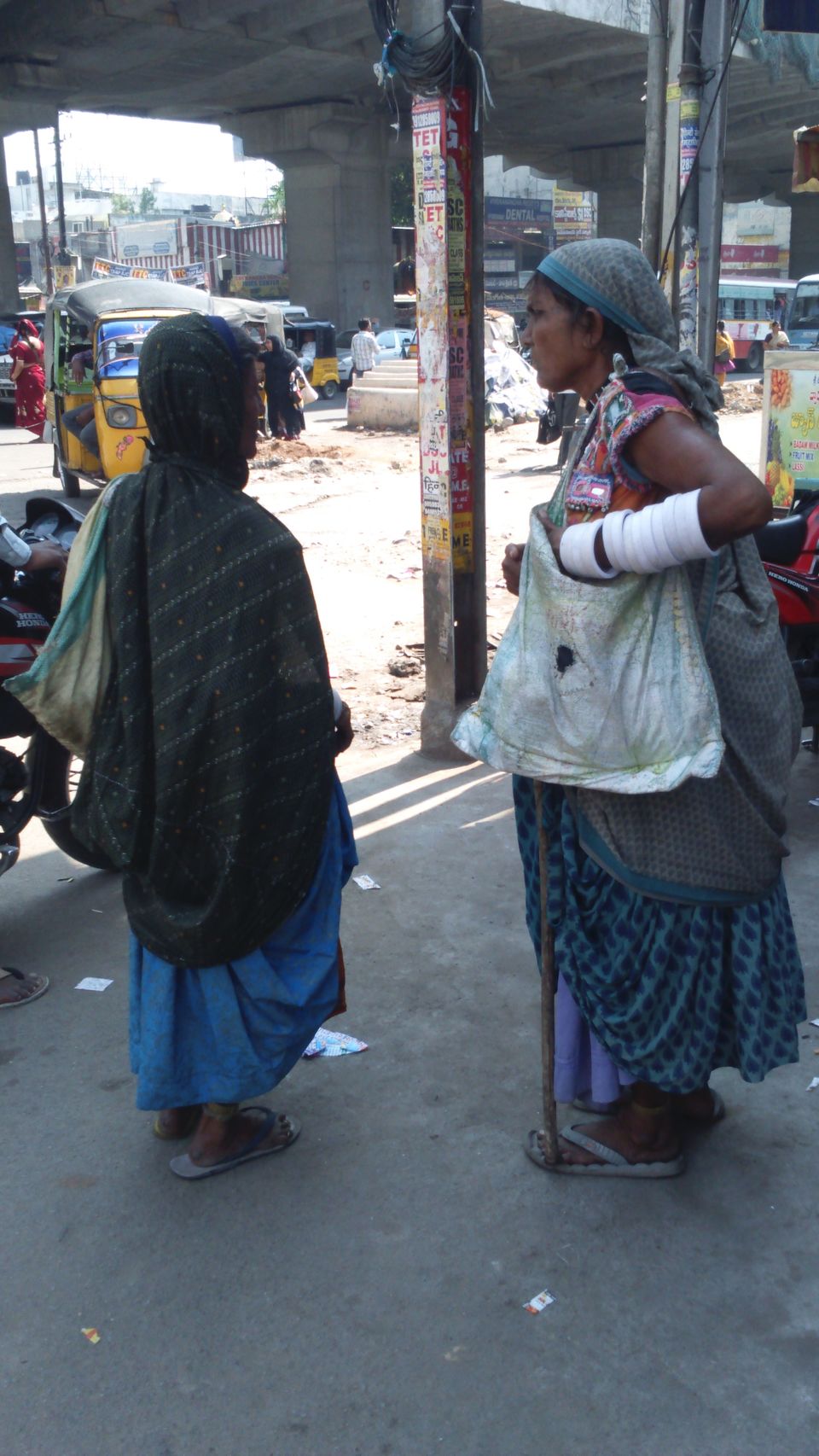 Hello everyone
Read and know what happened today
Today I have traveled 200 kms in and around hyderabad. I started my journey in the morning at 9:30 and it ended at 11:30
Actually today my experience of hyderabad is a great approach for us for our future projects to launch soon in hyderabad with the help of all medical colleges
First I saw two women and interacted with them. They gave a reason for their begging. We don't have crops this year even our sons and daughters are suffering so we came to city to support ourselves.
Second the girl is begging in her style where both of them don't have or left to eat
I controlled traffic
I suggested and told and scolded people
All are educated and y r u behaving like this.many of them respected and traffic policemens thanked me for giving awareness to public
Actually bikes are first problem in creating traffic
This is at dilsuknagar
While I was going from uppal. I saw two old people got down from bus. They were from village wearing dhoti. Auto walla ran to him I was observing all the scene from a side. He started bargain and saying too much price. Then I suggested the old people to get into bus then they did. Autowala told me what about us,I suggested don't cheat farmers cheat the rich who can dance according to u r money based talks.
Later we traveled to outskirts of hyderabad
Wn we are going
There was a fresh accident at outer ring road. At Ghatkesar . Car turned upside down
People suffering and people are taking selfies and photos
No one is coming forward to help
I shouted at all the idiots those who are doing that. Suddenly ambulance has come. They took them to hospital.
Later
Saw barren lands
Musi river flows
All the agricultural land around hyderabad turning into plots In a diameter of 30 kms.if u have doubts check out
Later we returned to sainikpuri
As soon as we entered a person fell over road and having fits. We put keys and some iron bar and supported him. Looked out people not to get crowded. Later he came to normal condition.people thanked us and appreciated
Later at saroornagar
We went to more.we saw two street childrens selling balloons.one of them was handicapped
We asked them about their situation
We requested them that we will join you in school and get education and better life. A person who is selling specticals aside told us if you take them, their mother bring them and put over same work.
Incredible India
All are mad at something
Frequent searches leading to this page:-
hyderabad tour package one day, weekend getaways from hyderabad, hyderabad tour package from bhubaneswar, hyderabad tourism packages from bangalore, ghatkesar telangana