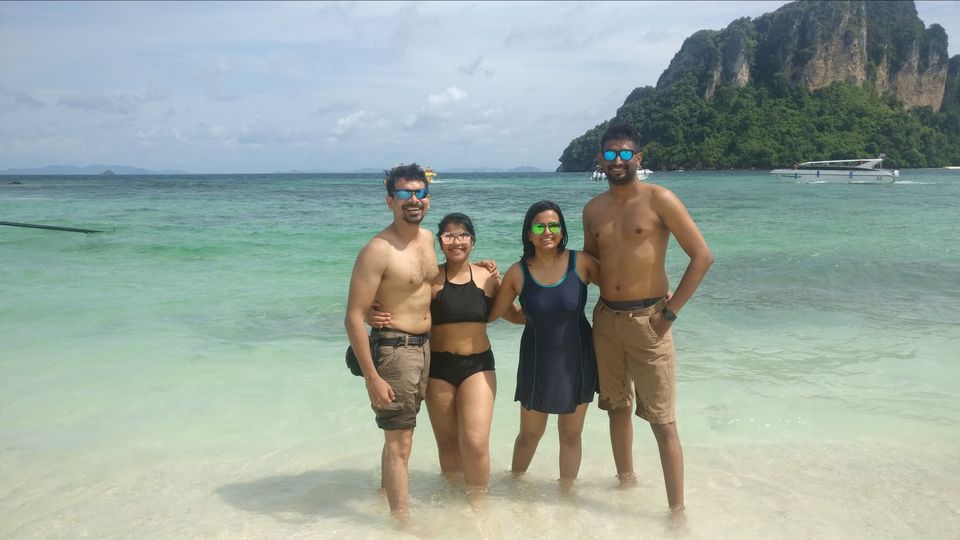 Well, I can't really call it Thai Diaries as we are only going to cover Krabi and Koh Lanta but nevertheless it is in Thailand so deal with it.
We arrived in Krabi in the morning and took a transfer to our Hotel. We were staying in Alisea boutique hotel in Ao nang. It is a beautiful Greek themed hotel and we were staying in a Duplex suite. For its price and decor it is a complete value for money. You can check out my review for the hotel on tripadvisor on the following link https://www.tripadvisor.in/Hotel_Review-d589584?m=19905
We were hungry so we quickly freshened up and left to explore Ao nang and have some food. We came across The Coffee Club which you all must try if in Ao nang. We had one of our best food here.
Please check out my review for The Coffee Club at the following link
https://www.tripadvisor.in/Restaurant_Review-d12919009?m=19905
After some food and a lot of exploring, we booked our tour for the next day 4 island tour along.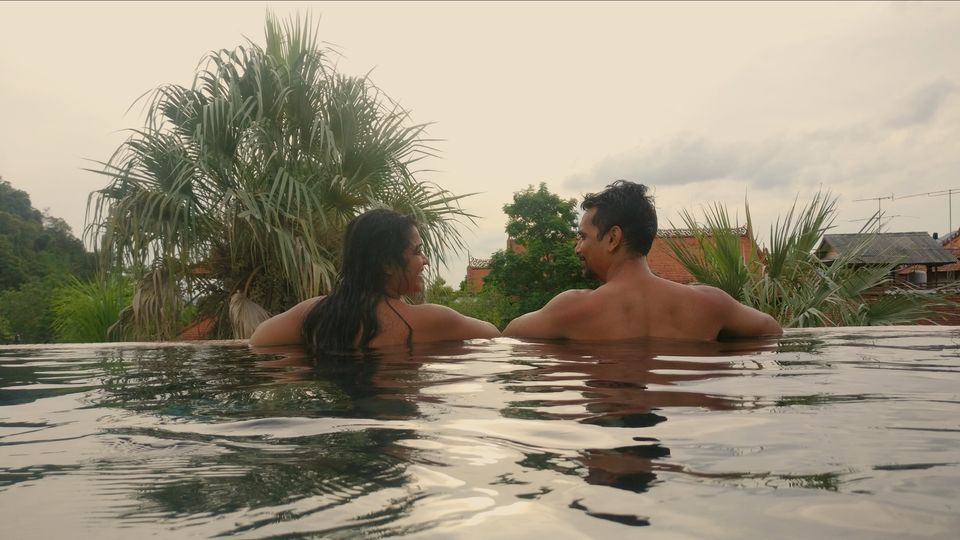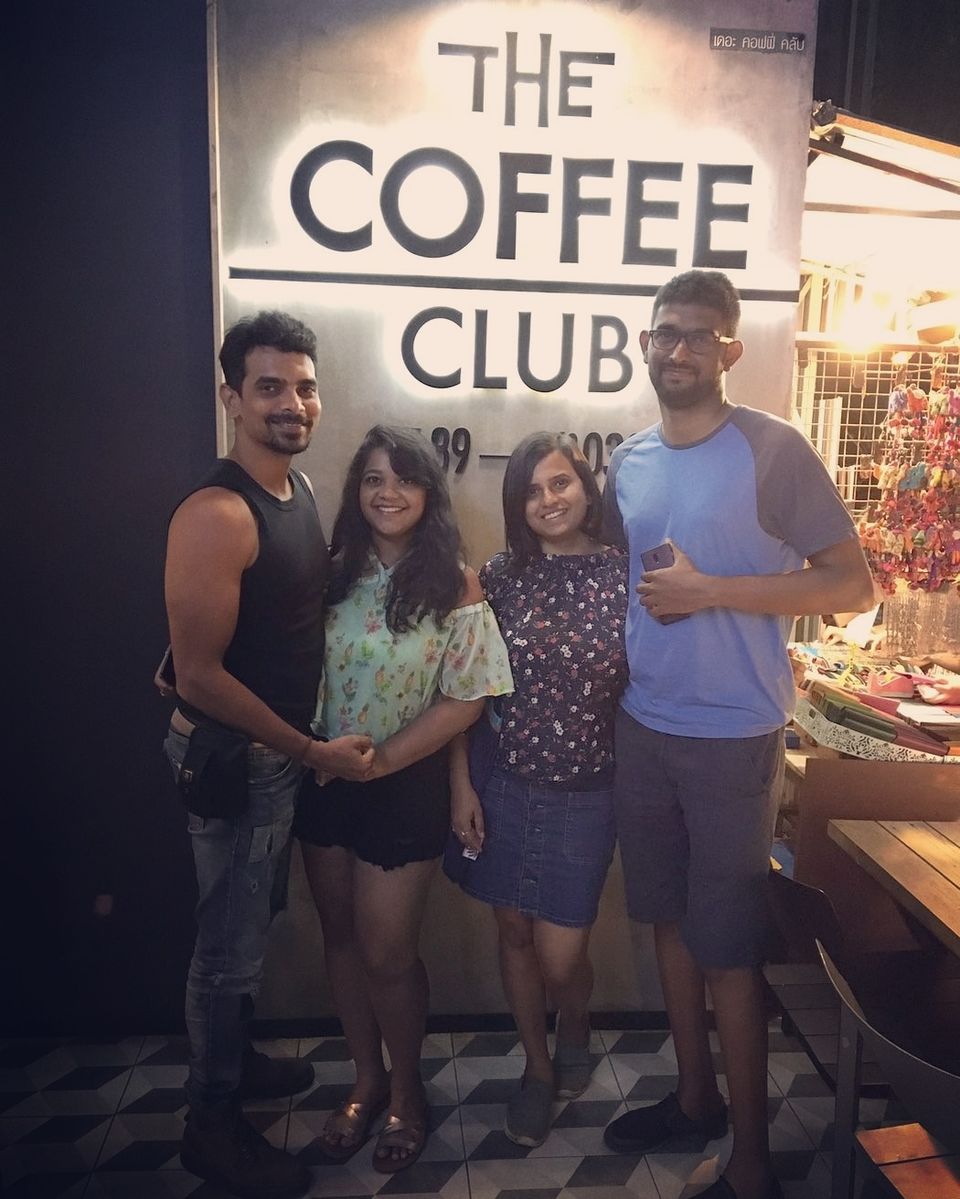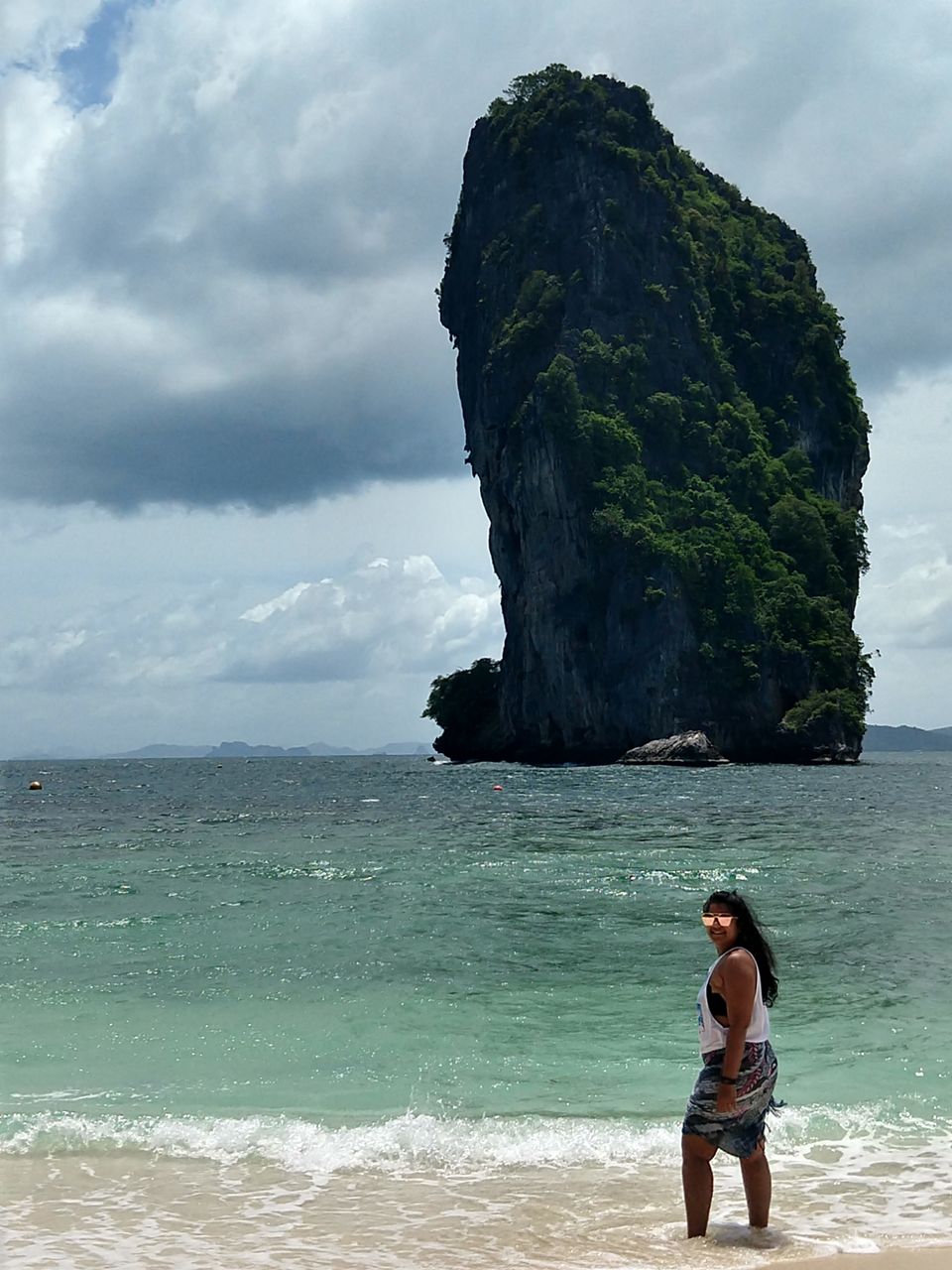 We left for our trip to 4 island early morning. I am not a fan of speed boats so we took a long tail boat which was going to take us around islands and for snorkelling. Well to start with, the tour was good and the long tail boat sure made it fun. The lunch could have been better but since these islands do not have restaurants the tour operators carry their own lunch and so it is limited. Nevertheless, Thai food is tasty so you can survive. They also have vegetarian most times. A little tip : please wear your swimsuit inside while going for this trip as there are no changing facilities and carry a towel. I would suggest you carry your own snorkelling gear as well, these come pretty cheap in Ao nang market. The ones given by tour operators are often dirty.
We were dropped to our hotel in the evening. After which we decided to explore Krabi night market. This is a good way to explore local food and there are performances going on. Various stalls for souvenirs. The markert is in Krabi Town and is half an hour from Ao nang, you would need a car or a scooter to travel.
Today we decided to rent motorbikes and explore Krabi town on our own. Our plan was to go to Tiger Cave temple, Emerald pool/blue lagoon and hot springs. These attractions are 1 to 2 hrs of drive from Ao nang so be prepared to ride for a long time and make sure your motorbikes are in good condition with 1 to 2 litres of gas. We left early morning to climb the tiger cave viewpoint. The view point is 1237 steps high and the steps themselves are higher than an average step so be prepared to hike for a good 1 to 1.5 hrs. Carry Gatorade and water. Be prepared for sore legs the next morning if you are not used to steep hikes. However, the views at the top are worth of all of this. You get a panoramic view of Krabi province with green plateaus on one side and rocky hills on the other. There is a huge Buddha statue on the top and a Ganpati temple.
Climbing down was scarier but we managed. We left from there and went onto Emerald pool. In between we had our lunch at Sabi Day Cafe which is a quaint little cafe with awesome food. Please see my review here Sabai-Day Cafe'
Phet Kasem Rd, Tambon Nuea Khlong, Amphoe Nuea Khlong, Chang Wat Krabi 81130, Thailand
+66 82 569 0012 https://g.co/kgs/QjCWFq
We continued towards emerald pool which was much needed after the hike in the hot sun. We reached there and cooled off. We missed going to the hot springs which is very near so I suggest you take out ample time to explore the National Park which had emerald pool, blue lagoon and much more. The hot springs are also around the same area.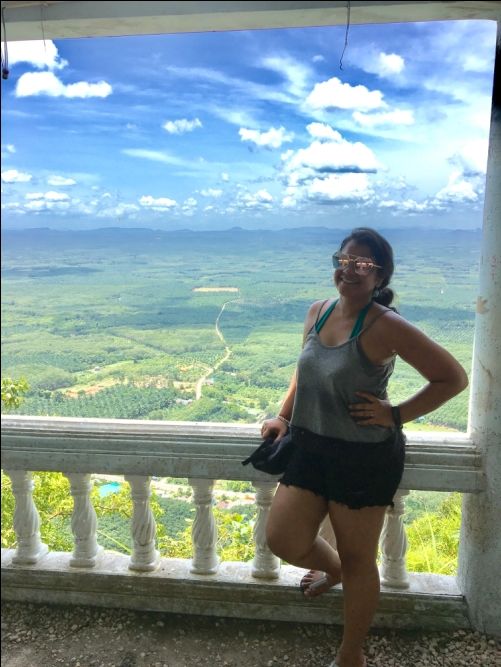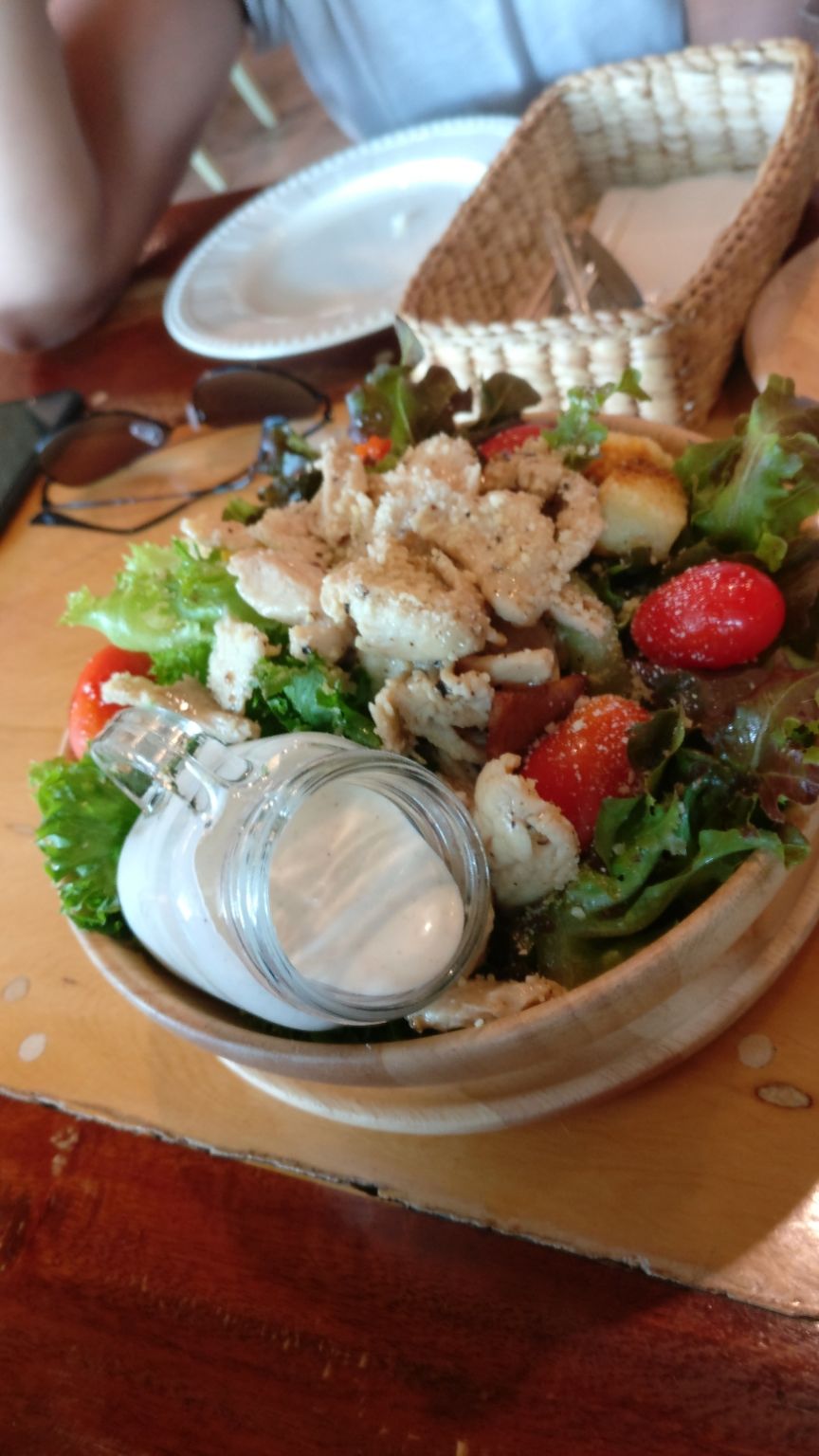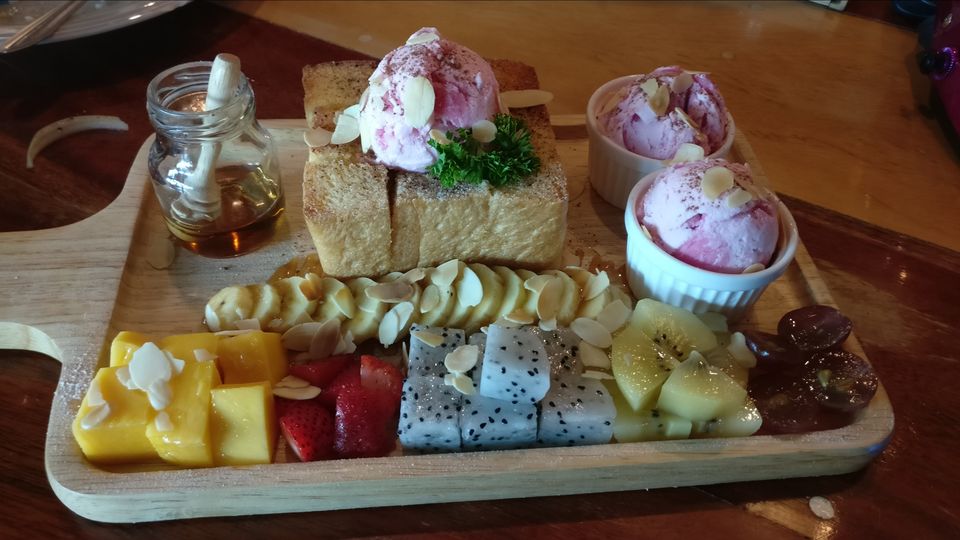 Today we decided to take a tour of Phi Phi which I regret. There is only. Speed boat tour😞 and the Phi Phi islands tours are overcrowded. We went during the off season and still there were just too many people to enjoy the tour. I would suggest you either skip this and spend your day at Raileys or you go for the overnight sundowner tour which I believe is less crowded.
We covered up our dissapointment by going to party that night. If you want to watch cabaret there is a famous show called Blue Dragon Cabaret.
Today was our last day in Krabi as we had a bus to Koh Lanta late afternoon. We decided to go to Railey beach which is only accessible by boat. You can take a boat from Ao Nang beach or book a Railey sundowner cruise. Railey beach is amazing with lot of shacks and hotels. Amazing food and a very local and non commercial feel to it. I wish I could spend a day there but we had to come back to go to Koh Lanta. Those interested can do the rock climbing, ample tours and equipments are available on rent. The beach itself is amazing and the Railey island is worth exploring. There is a Railey viewpoint a short hike away from where you get amazing views.
With much regret we left railay to catch our bus to Koh Lanta. But as soon as we reached our resort in Koh Lanta the regret was gone. We stayed at Lanta corner resort and it is one of the most beautiful places I have stayed in.
Please see my review of the Lanta corner resort here https://www.tripadvisor.in/Hotel_Review-d12948193?m=19905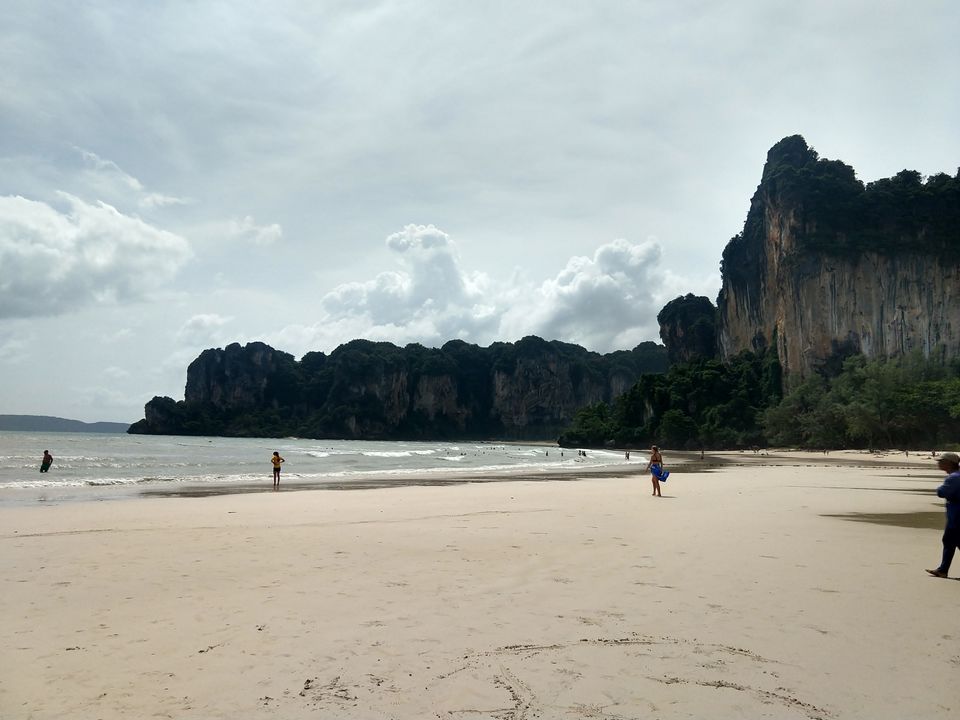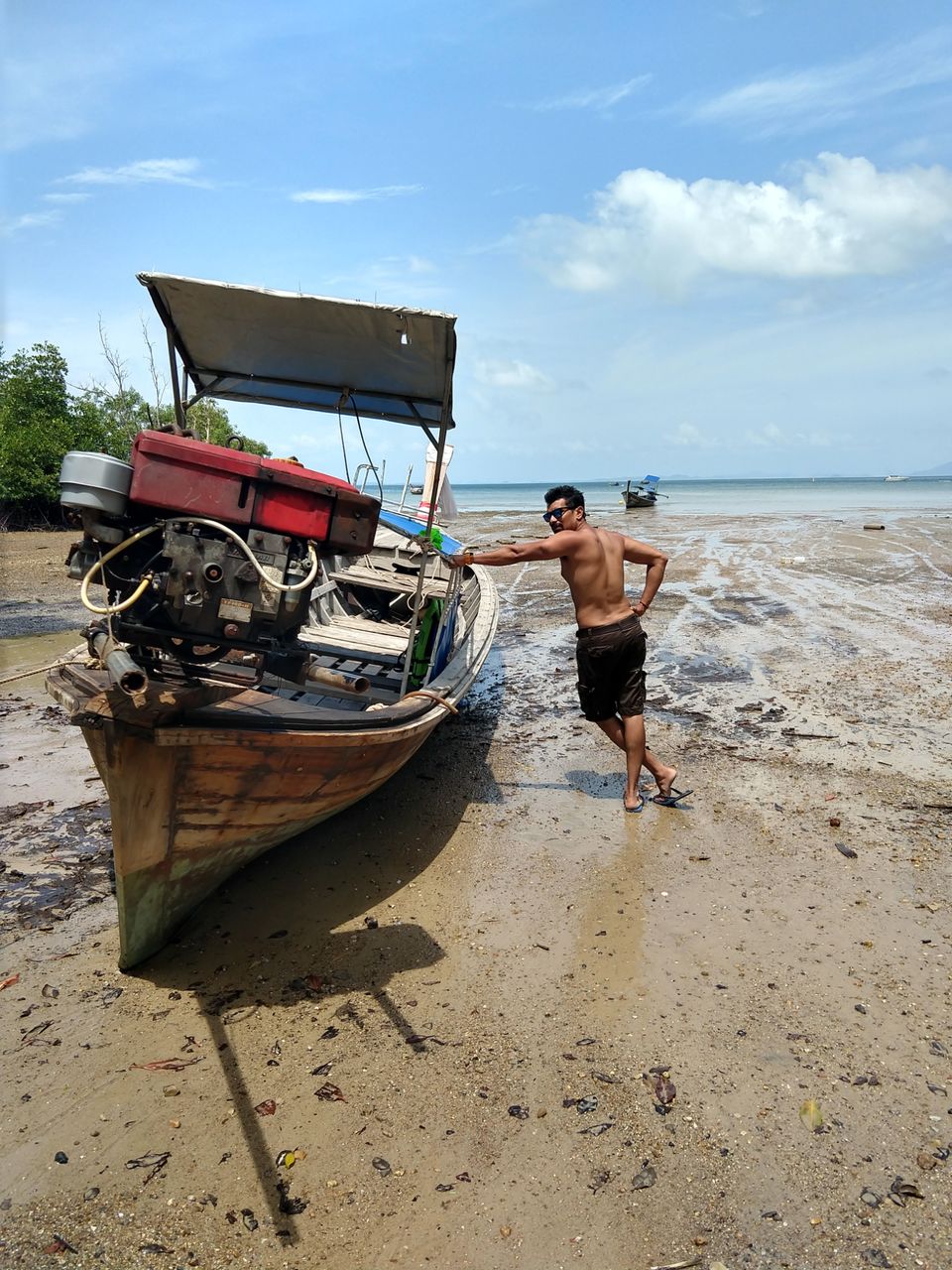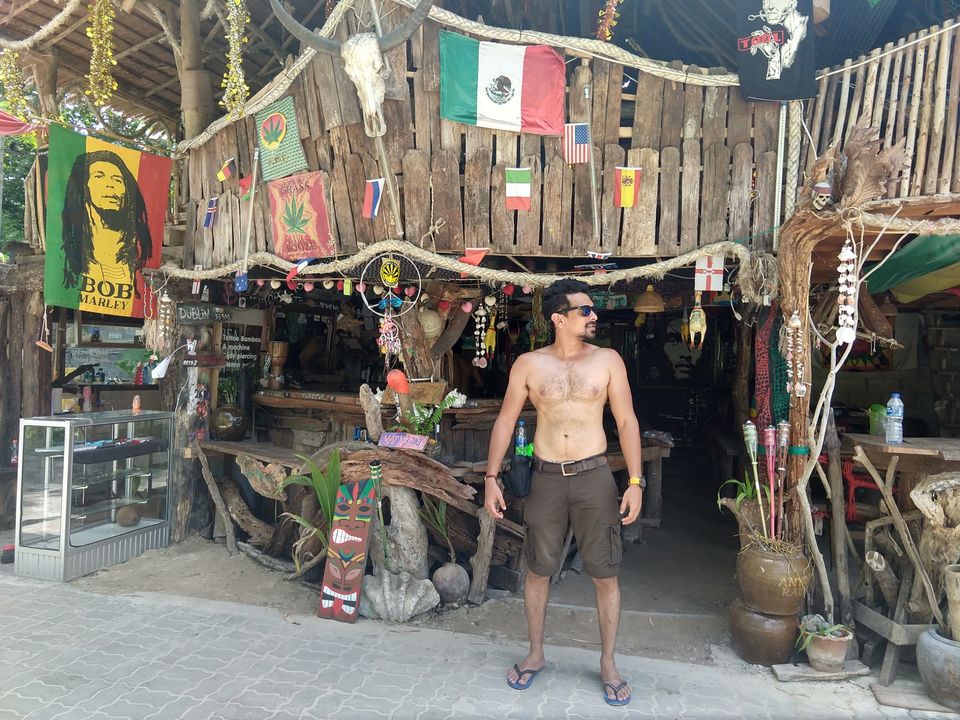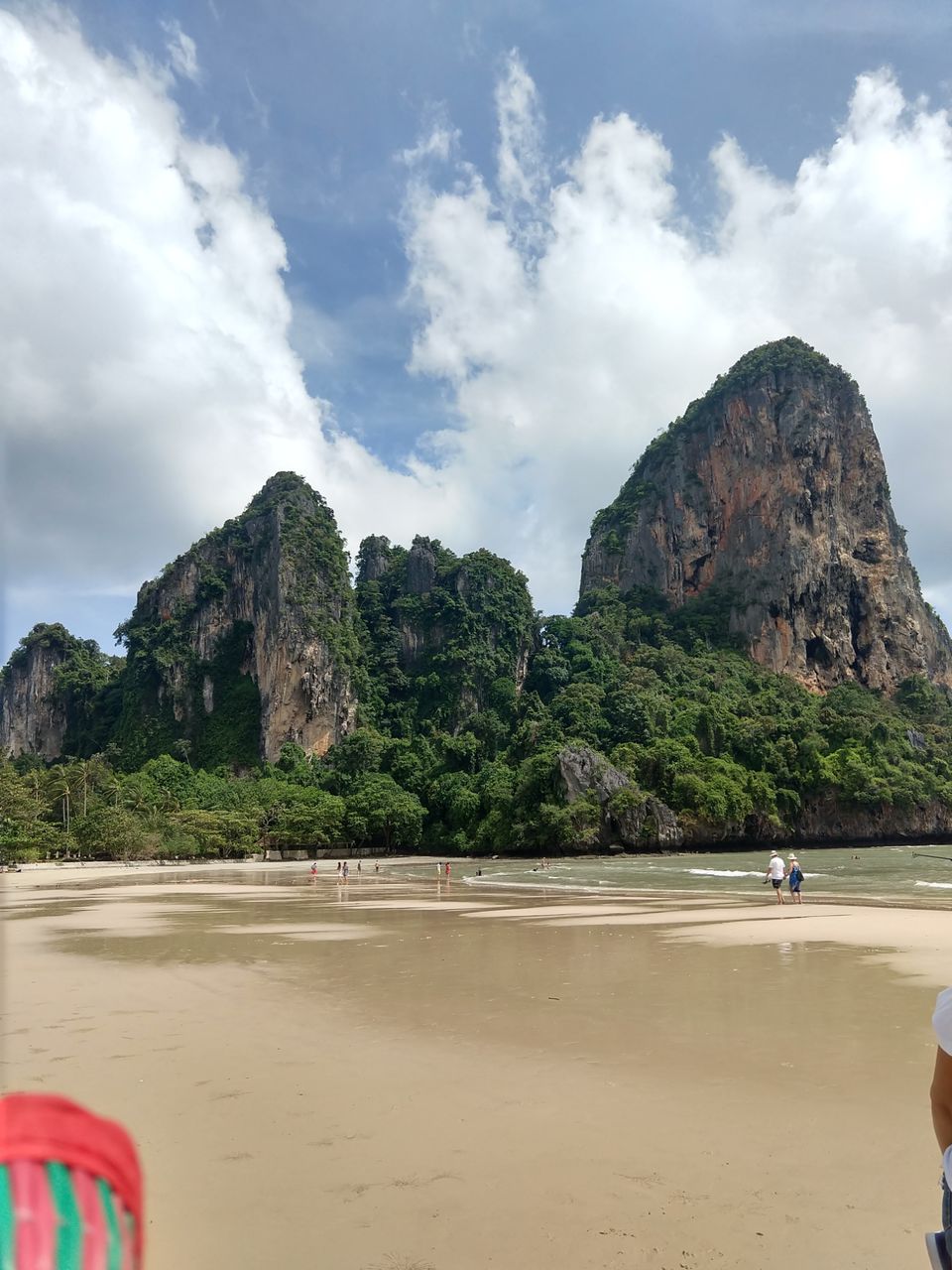 Our first legit day in Koh Lanta. We decided to explore the island on motorbike. We did beach hopping, we booked a tour for ourselves for Skull islands, had some awesome seafood and overall this was our day to relax. Our resort was so good that we wanted to stay in but after deliberate efforts we managed to get out to do all of the above. We even went to old town of Koh Lanta which is a sight with old wooden houses, cafes and shops. The town had maintained its culture and is still a fishing village but now many other also earn their living by way of tourism. The sea facing restaurants are themselves worth spending few hours. We were so mesmerised that we decided to come back the next day. To those who have visited hoi an in Vietnam, koh Lanta old town is it's much younger brother.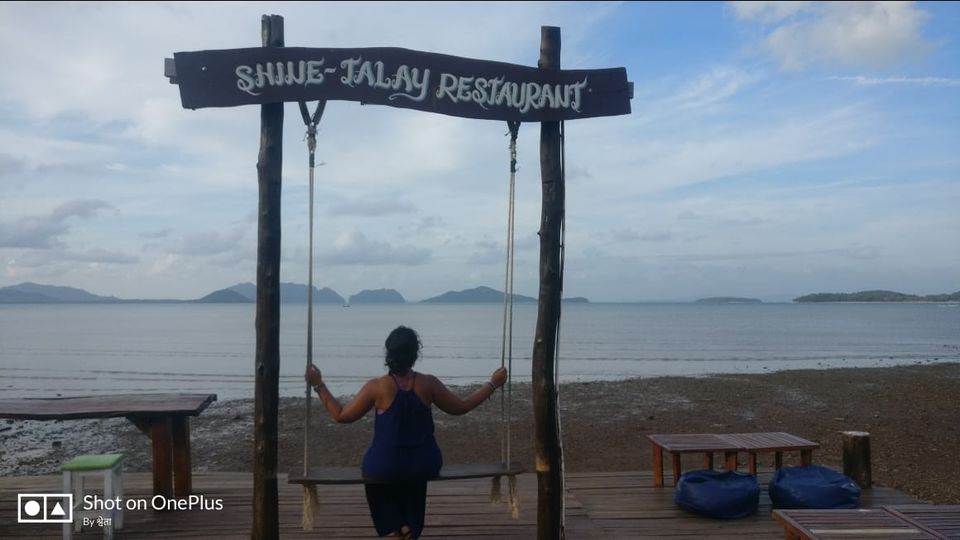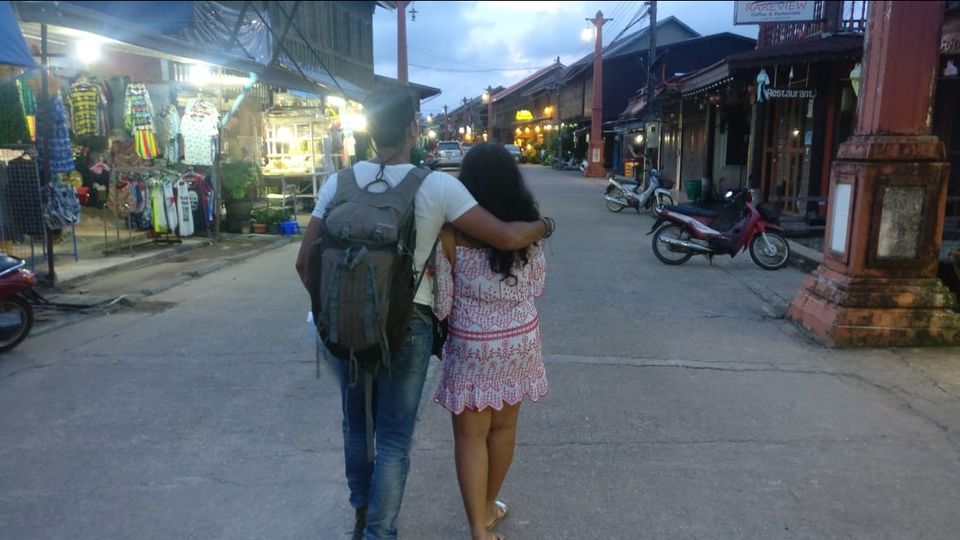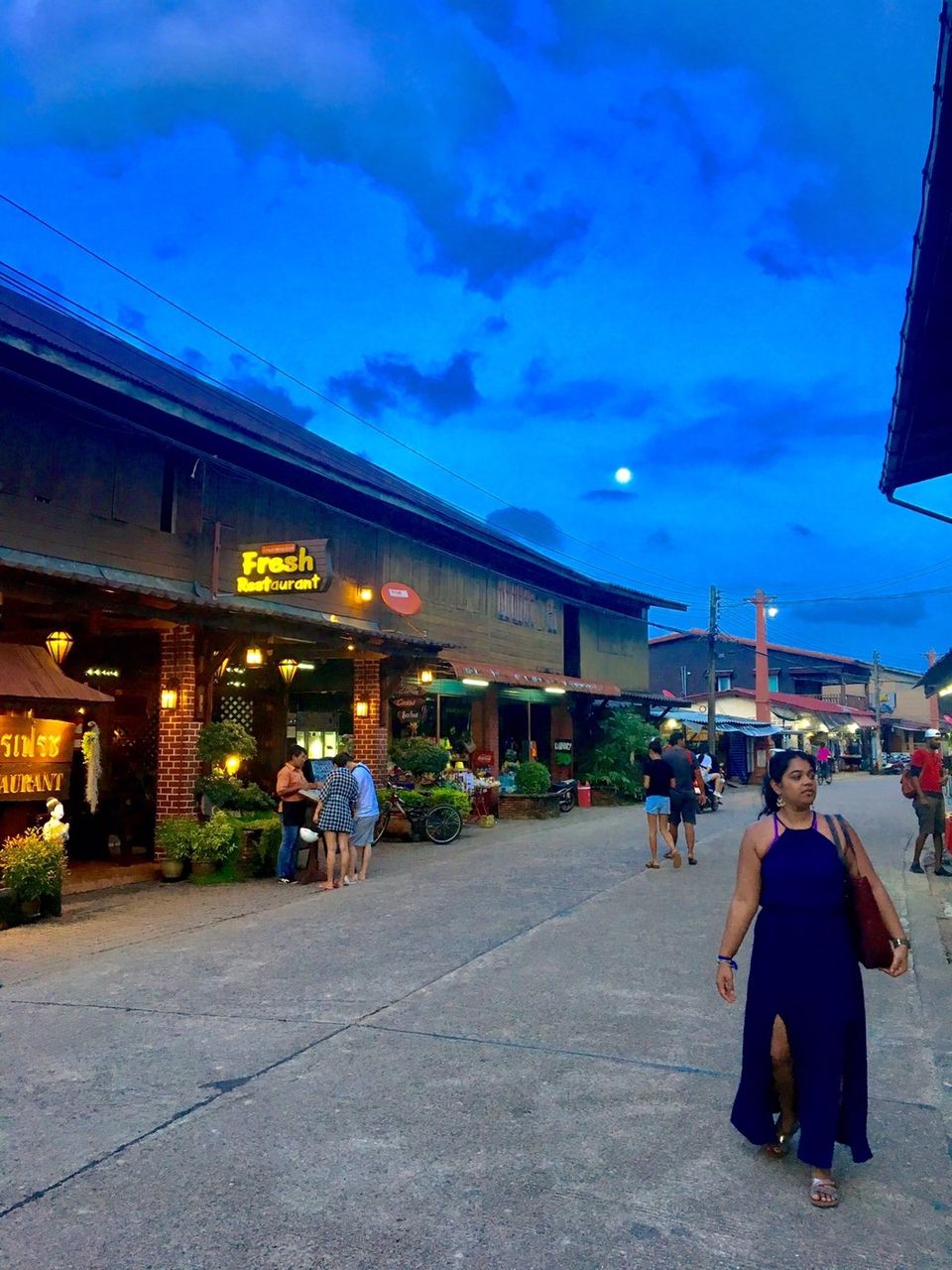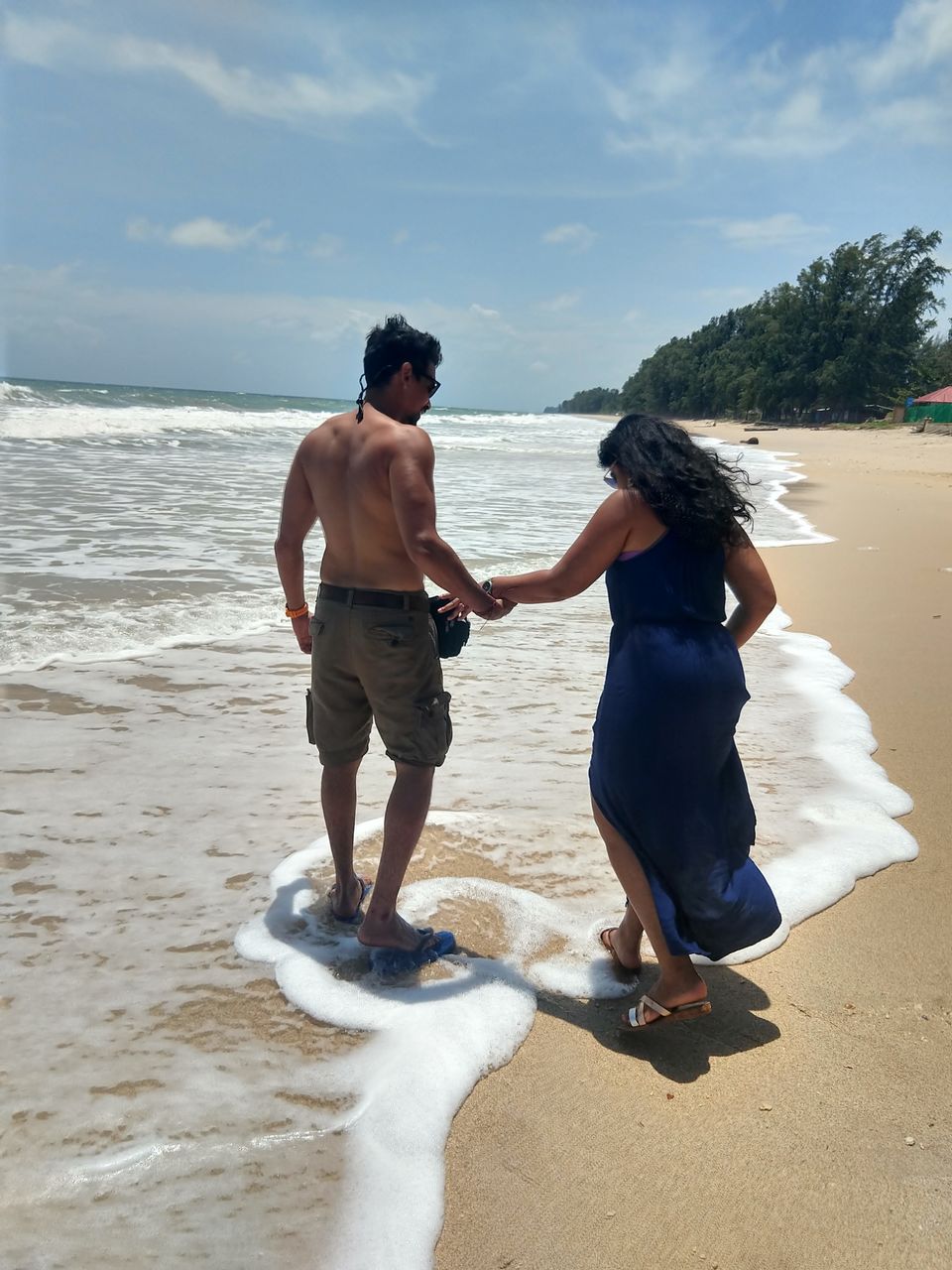 Today was a day for our Skull Island tour with Kayaking. We were taken to a mangrove forest from where we took a long tail boat ride to the Skull Island. As the name suggests the island looks like gorilla skull. The hike to Skull island is a slightly difficult for those not used to hiking as it is steep but ample ropes and tires are there to support you. The view from one of the gorilla eyes is spectacular. Little tip: wear good shoes or just put your flip flops in the bag and climb barefoot. Also wear dark clothes, they are going to get dirty. After a climb down we went to a small cave beach where we were to kayak but due to rough water we could not. Nevertheless, we had fun on the small secluded beach.
We came back to go back to the Koh Lanta old town.
We did not eat in old town as we were not hungry but I would suggest you do so as the prices are pretty cheap in old town than in Koh Lanta main town. We ate at a restaurant called Bobby Big Boy which serves Thai food with a European twist to suit the tourist palette.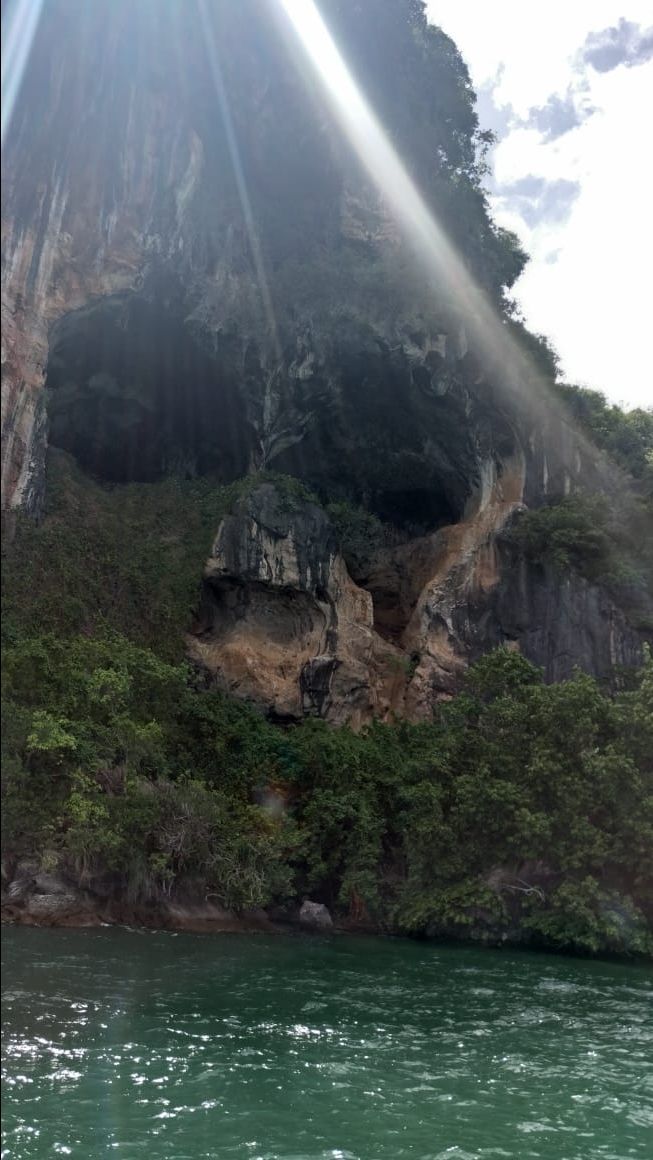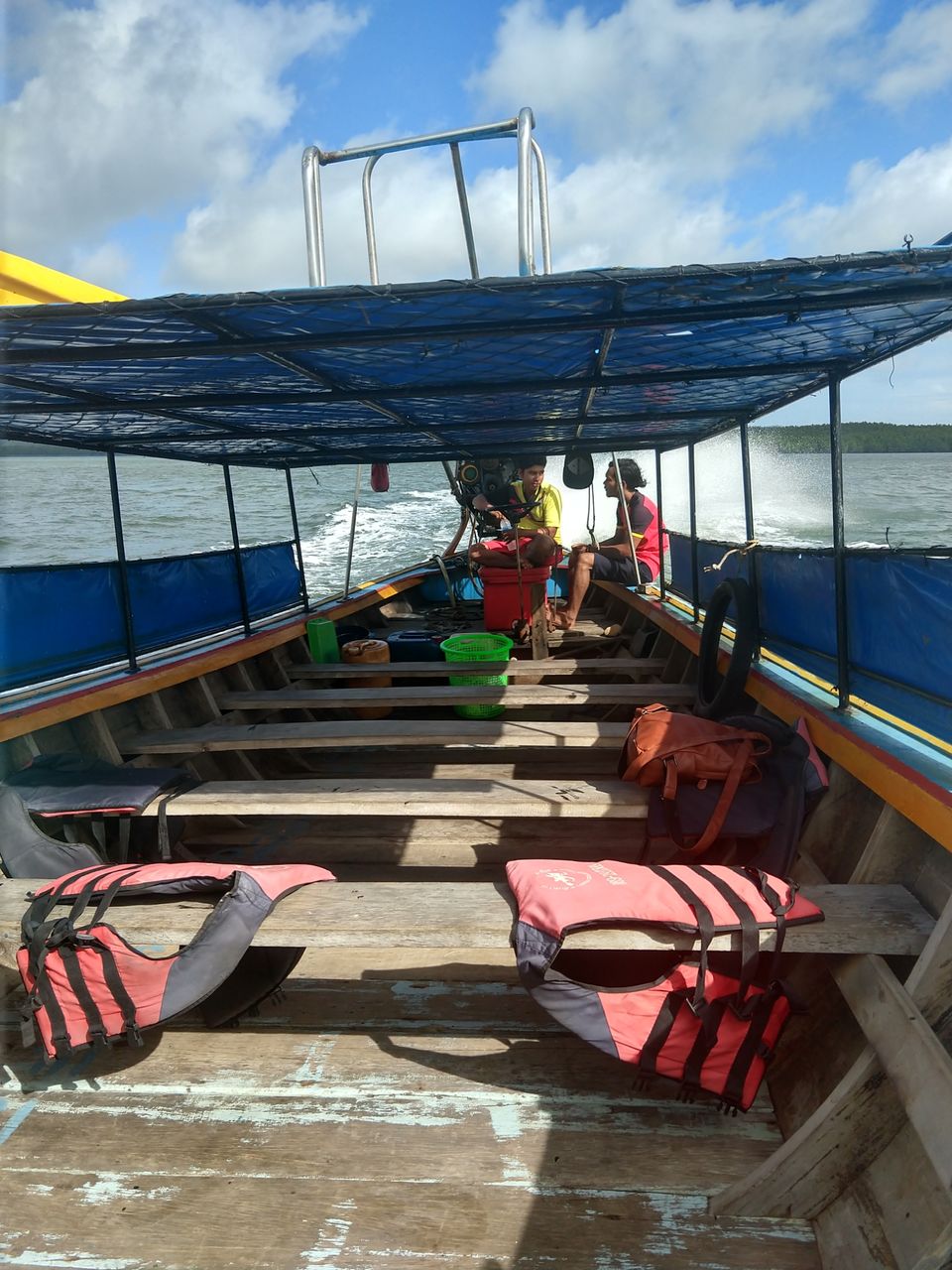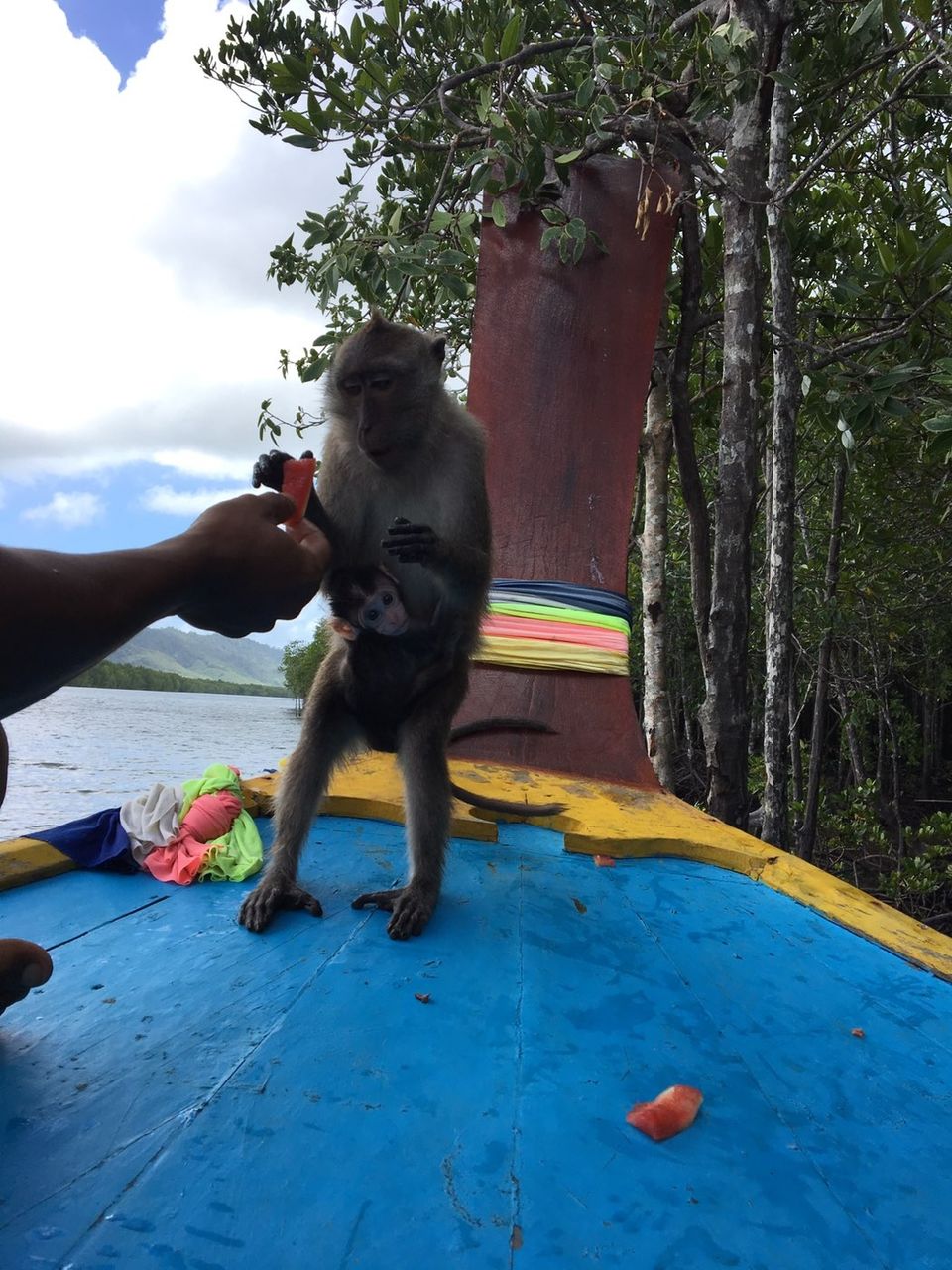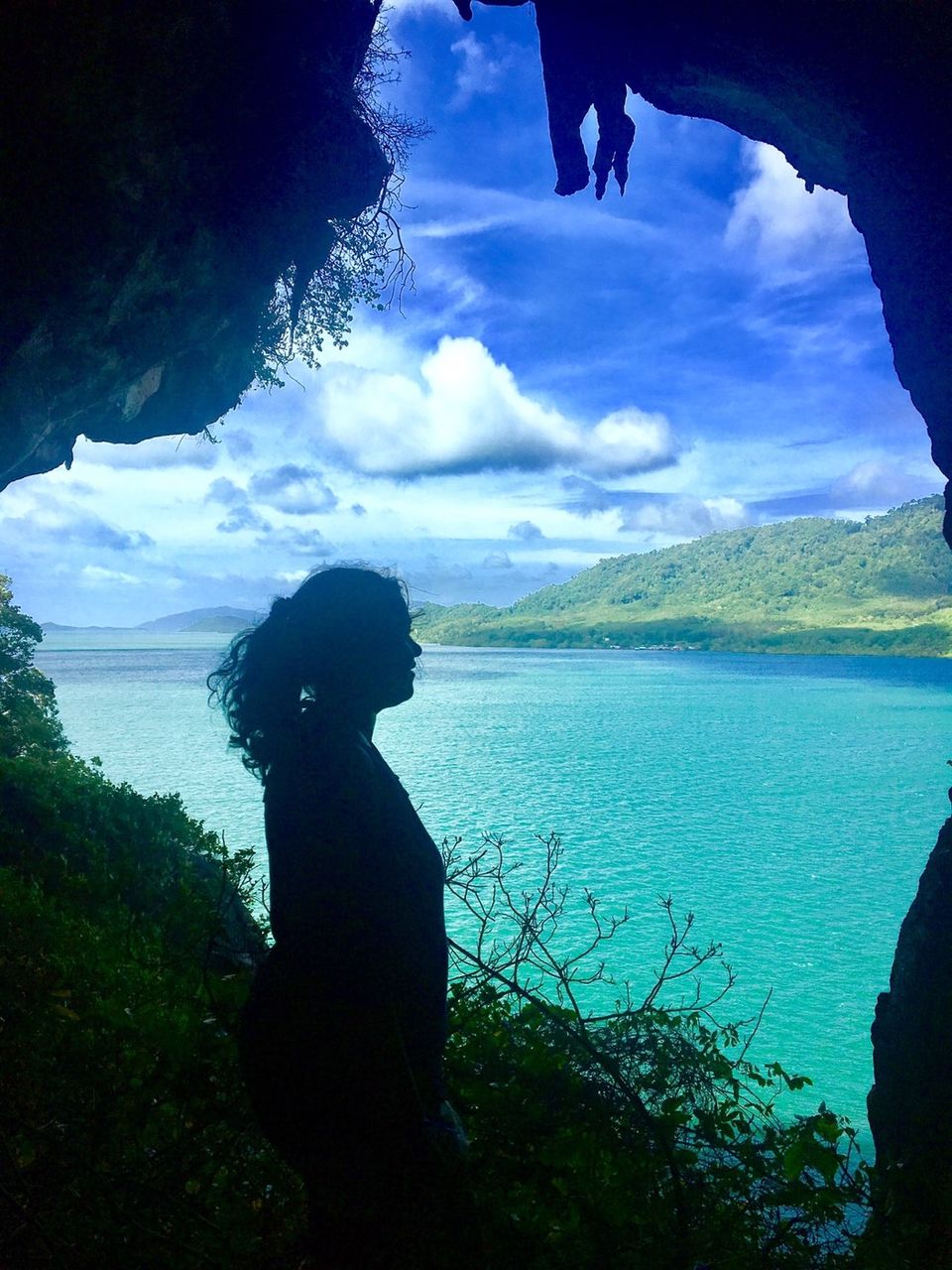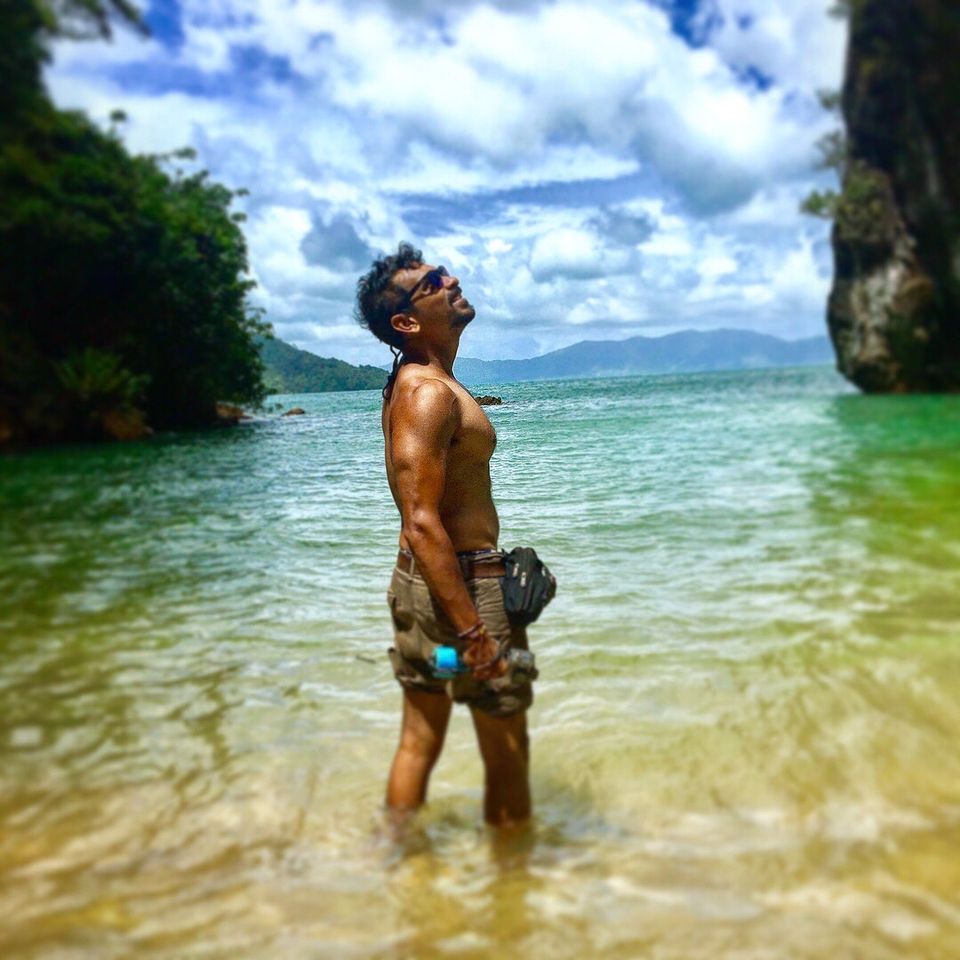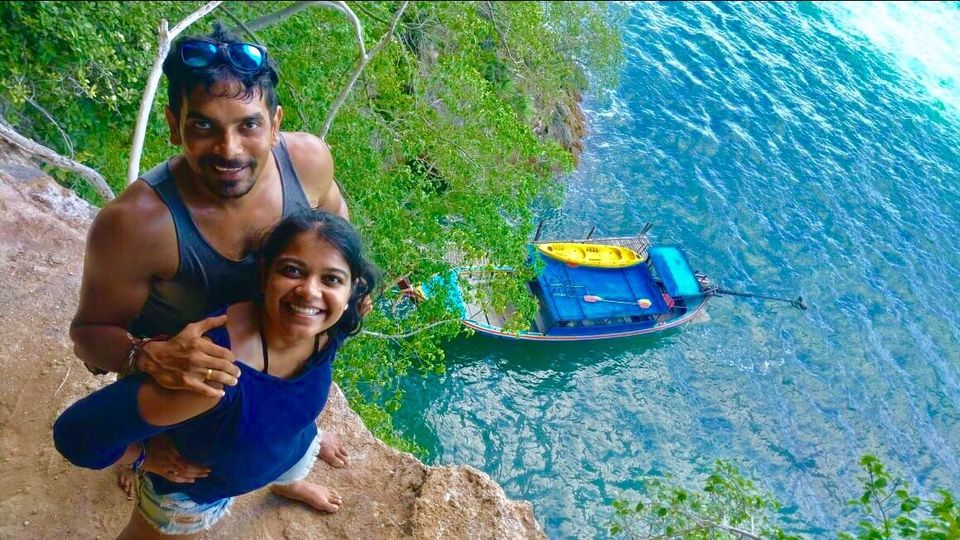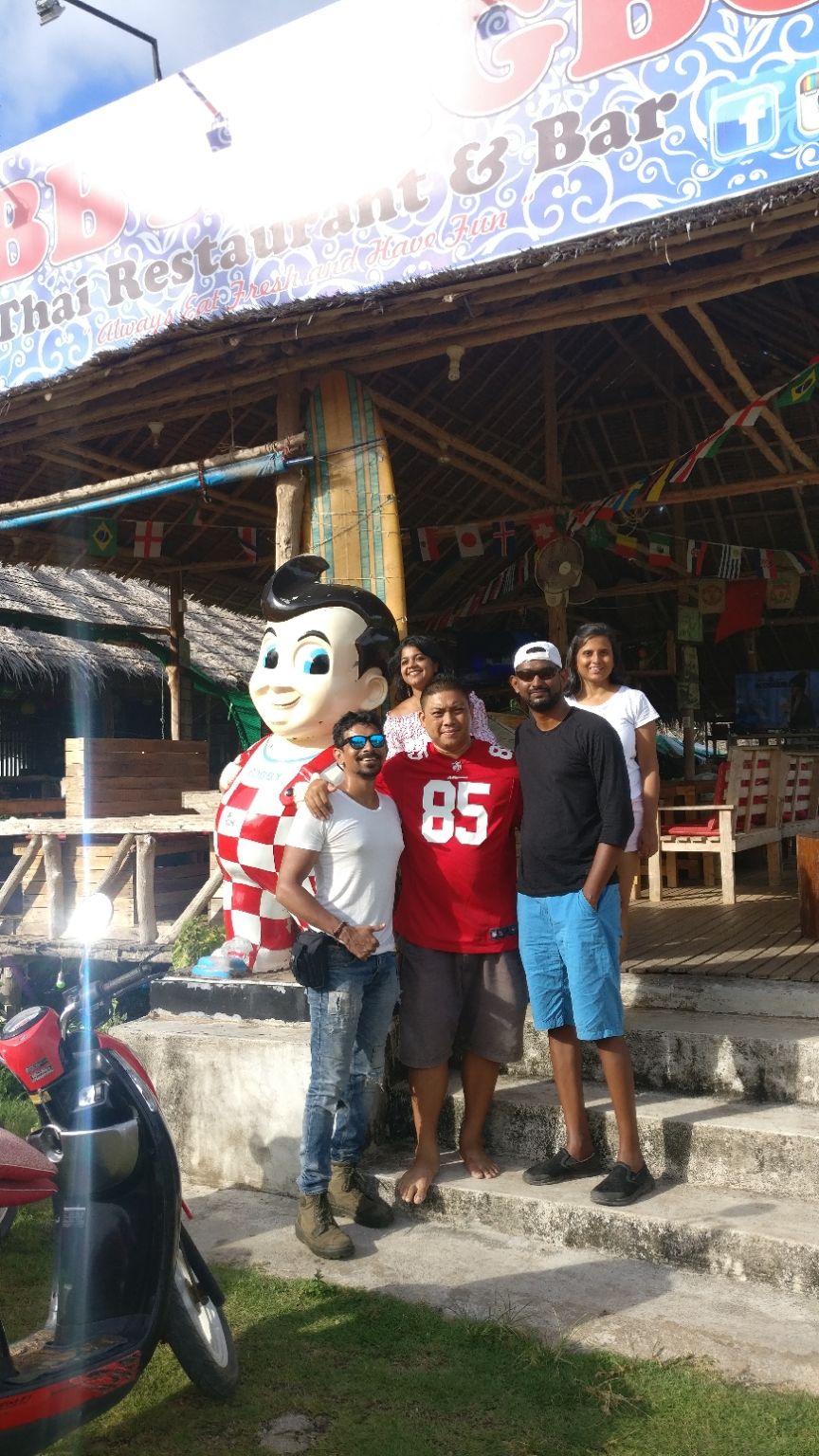 Today was our last day in Koh Lanta and effectively in Thailand. We are not a fan of short trips but this one had to be short unfortunately. Our flight was in the evening. So today we wanted to relax till our bus to airport came to pick us up. Our resort was kind enough to allow late check-out so we could have a leisurely brekafast, a swim in the huge pool for one last time and click ample pictures of the beautiful Lanta corner resort. We had a sea view room with direct view of the ocean from our bed. The resort is by the beach so everywhere you go you have a seaview. This is an amazing place if you wish to relax by the sea or in the pool. Unfortunately, it was time for us to leave but we had a good short vacation.