Out of the many pretty little towns that are spread out in the beautiful Arunachal Pradesh, seldom do we find ones that aren't filled with explorers and tourists – now that north-east is the hot new destination for most Indian travelers. One such beautiful valley town of the state that you must visit if you wish to explore Arunachal Pradesh's stunning, pure and untouched scenic beauty is "Along" or "Aalo".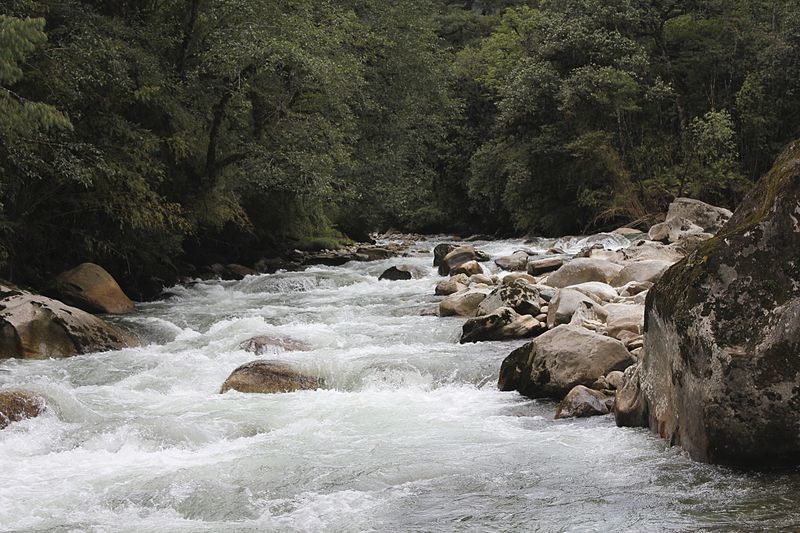 Reasons you really must visit the Along valley town include the facts that – the beautiful rivers of Sipu and Yomga that flow through the mountains of this town make for gorgeous landscapes, you'll get to sample Arunachal Pradesh in all its authenticity considering how this town retains many of the local traditions and has numerous festivals celebrated here, the place has some temples and an ashram as well with serenity and peace like nowhere else and then yes – it's all untouched and pristine, without too many tourists visiting it.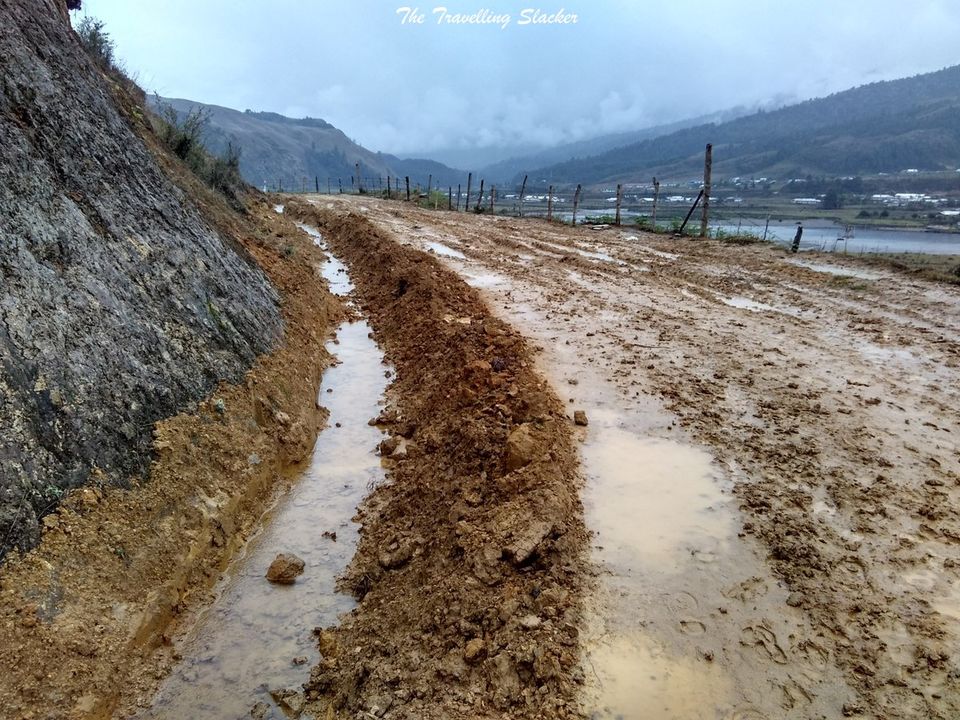 While we're savoring all the natural beauty of Along, it is important to hold ourselves responsible to keep it the way it is, without exploiting the untainted rivers, forests and mountains we will be exploring while we are here. It is important to preserve the purity and freshness of this place, just as much as we enjoy it.
What to do when you are in Along?
To experience Along/Aalo at its best, her are a few things you should definitely do while you're visiting the town.
Pay a visit to the Mechuka (Along) Valley
With its crystal clear waters, beautiful flora and the mountains the Mechuka valley has a certain heavenly beauty to it. It is a little away from Along town and is the primary reason people come visiting to this nearly hidden town in the first place. Surely sometime spend among these stunning landscapes would leave you with you memories that will tag along with you for quite some time after that.
Spend some time at the Ramakrishna Ashram
The Ramakrishna ashram which was started in the year 1966 is also a school now. A serene place filled with monks and meditation halls, this ashram is well worth paying a visit to while you are in Along.
Visit the Orange orchards
The orange orchards of the valley are bestowed with some stunning scenic beauty as well and a visit to them most definitely should be a part of your Along itinerary. The orchards are located (most of them) on the down-slopes leading to the river Dibang and all of this makes for one beautiful scenery. Visitors to the orchards are allowed to walk amidst them to the edge of the river.
Cross the hanging bamboo bridge at Pobdi
At this tiny village called Pobdi in Along, there's a bridge that is built entirely with Bamboos over the flowing river Yomgo and there are plenty of reasons why should go take a look (and even cross) this bridge. Although seemingly fragile, it is quite strong and can take the weight of a lot of people at the same time. One thing is for sure – it makes for some breathtakingly beautiful, insta-worthy pictures.
Spend time with the locals at the Darka village
One of the perks of visiting a remote town such as Along is that you get to observe the native life of the place in its true authenticity. Visiting one of the villages such as the Darka village of the valley and spending time with the locals is something that's going to give you a good experience of what the locals here actually live like. If you're here at the right time, you might even stumble upon one of their local festivals and that would be even more of an enriching experience.
Savour the beautiful landscapes from over the Patum bridge
Patum bridge, which happens to be a 146 meter long cable bridge suspended over the Yomgo river is yet another popular spot that travelers here head to. What you'll about this bridge is the beautiful views of sunsets and the snow-clad mountains that it gives you. And then yes, it also gets you to the town of Along as you must cross it to get here.
Worship nature at the Donyi Polo temple
Along with the many religions that co-exist here in Along, the worship of nature is quite common. One of the many temples of Donyi Poloism is in Along and witnessing this beautiful tradition where sun, moon, trees and such are worshipped at this temple is going to be a memorable experience for everyone who pays a visit to this temple.
Shop at one of the local markets
The Along bazaar is up all day for you to shop for the many fruits, vegetables, flowers and many handicrafts that are put up for sale here. Almost everything you find here belongs to the town and hence you can find quite some collectibles here that authentically belong to the Along valley town and the villages around here. Apart from that, there are quite a few local markets that you'll find in many of the lanes of the twon.
How to get here?
By car : You can drive to Along from nearly all of the big cities of Arunachal Pradesh as it happens to be well-connected to all of them with reasonable decent roads.
By Bus : Local bus services are available for you to take from most of the nearby cities and towns from which you can get here quite easily too.
By train : Silapathar is the nearest railways station to Along. You will have to take a taxi or a local bus form here (which is at a distance of about 150 kms approx).
Food you must try in while you're here
Apart from the regular North-eastern foods like momos, there's one local dish that you must sample while you're here – the food (or rather their meat) that is cooked in bamboo canes. It has a very uniquely delicious taste to it. The locals make quite some delicacies with their fish as well which you must try out while you are here.
When should you visit Along?
The summers in Along (which last from March through June) are a good time to visit here as the temperature is moderate. The rains could be heavy at times which makes the winters (if you can stand the really cold weathers that is,) the next best time to visit Along of Arunachal Pradesh.
Where to stay in Along
One really amazing place to stay at while you are in Along valley is the Vamoosetrail Aalo.
Have you been to the beautiful Along valley town? What was your experience? You can share here.
Get travel inspiration from us daily! Save and send a message at 9599147110 on Whatsapp to start.