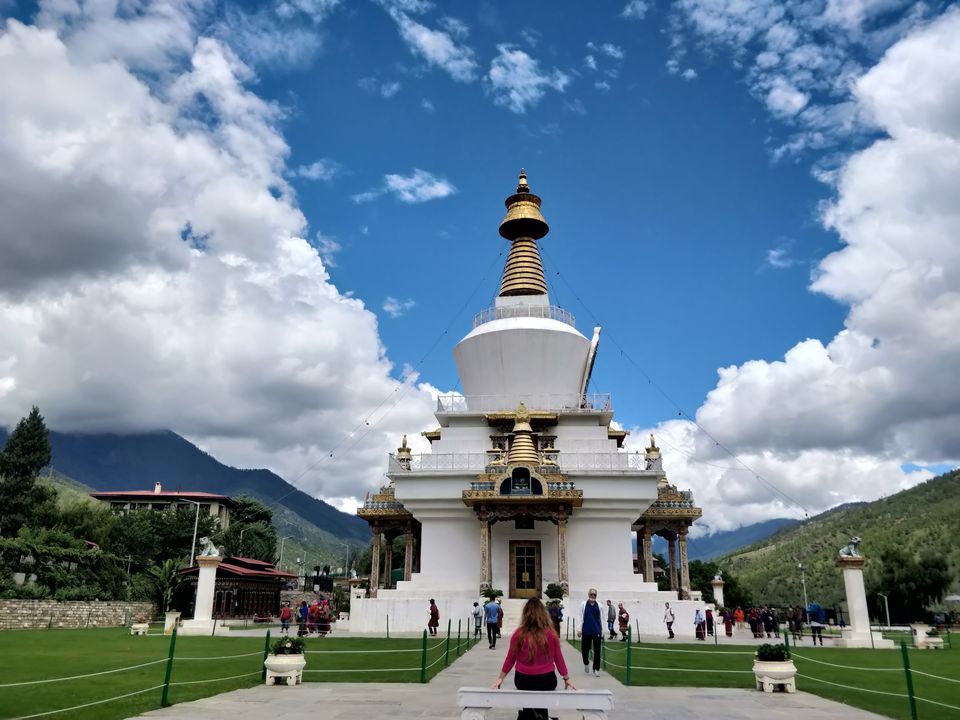 Bhutan, the land of happiness certainly welcomes everyone with open arms. It was on my list for ages and finally I could live this dream while exploring the serene landscapes of Bhutan.
How to reach Bhutan:
You can either take a direct flight from India to Paro or you can take a road trip from Bagdogra to Phuntsholing (the starting point of Bhutan). We took a flight to Bagdogra which costed us INR 7k.
Day 1 & 2 - Phuntsholing
We started our journey on Saturday from Delhi to Bagdogra and took one taxi to reach Jaigaon. We reached Phuntsholing in the evening and decided to stay in Airbnb as we found one perfect home to spend our weekend. You are required to take a road permit for visiting Thimpu & Paro and it can only be availed on weekdays. So we stayed in Phuntsholing for couple of days. Read here to know more about the permits and things to do in Phuntsholing.
After getting our required permit on Monday morning, we started our journey towards Thimpu. We basically bought a bus ticket for NU 150 from the bus stand (a day in advance) and reached Thimpu in the evening. We stayed in an apartment here and enjoyed our time cooking and watching movies. Check here to see the detailed guide to explore Thimpu.
Punakha is not just the town of culture and heritage, but also offers a mix of fun and adventure activities. We visited the Dochula pass on our way to Punakha and then later proceeded towards the Punakha Dzong, Suspension Bridge & Chimi Lhakhang temple. Click here to view more about Punakha.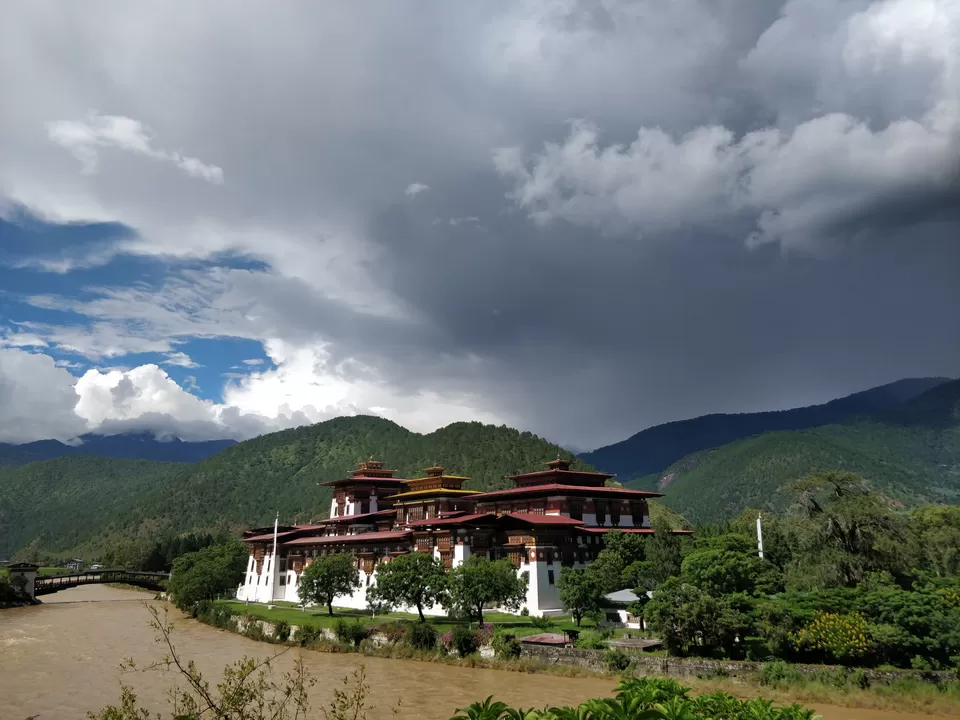 We took a bus from Thimpu to Paro at NU 50 each. Again the journey was surprisingly beautiful and I must say Paro has the cleanest sky amidst all. You are driving towards the town while the river flows through both sides of the road. Since we took the evening bus, we reached in the evening (total journey is of 2-3 hours). We stayed in a Airbnb which was 12km away from the Paro town.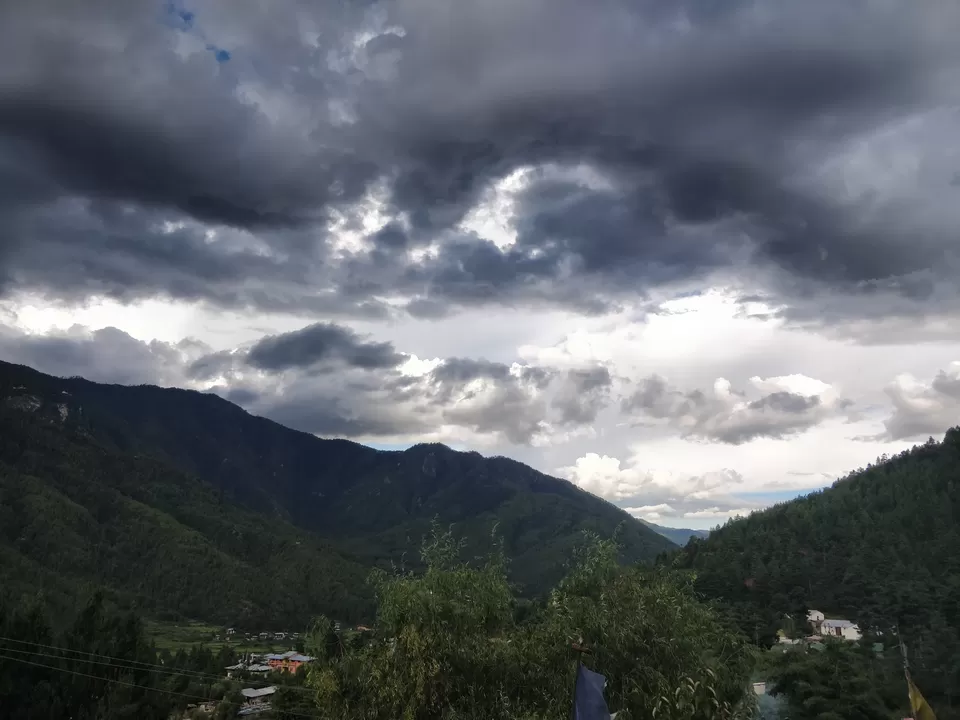 This was my favourite part. Though I'm not fond of treks but Bhutan made me fell in love with those mysterious trekking trails and that's how we decided to trek for Tigers Nest. You need almost a day to experience this magical trek. Read here for my elaborated journey to Tigers Nest.
We took a shared cab from Paro to Phuntsholing at NU 600 each and reached there in the afternoon. Since it was our last day in Bhutan, we did some souvenir shopping from the local markets. You will also find many export houses which supplies clothes to other parts of the world.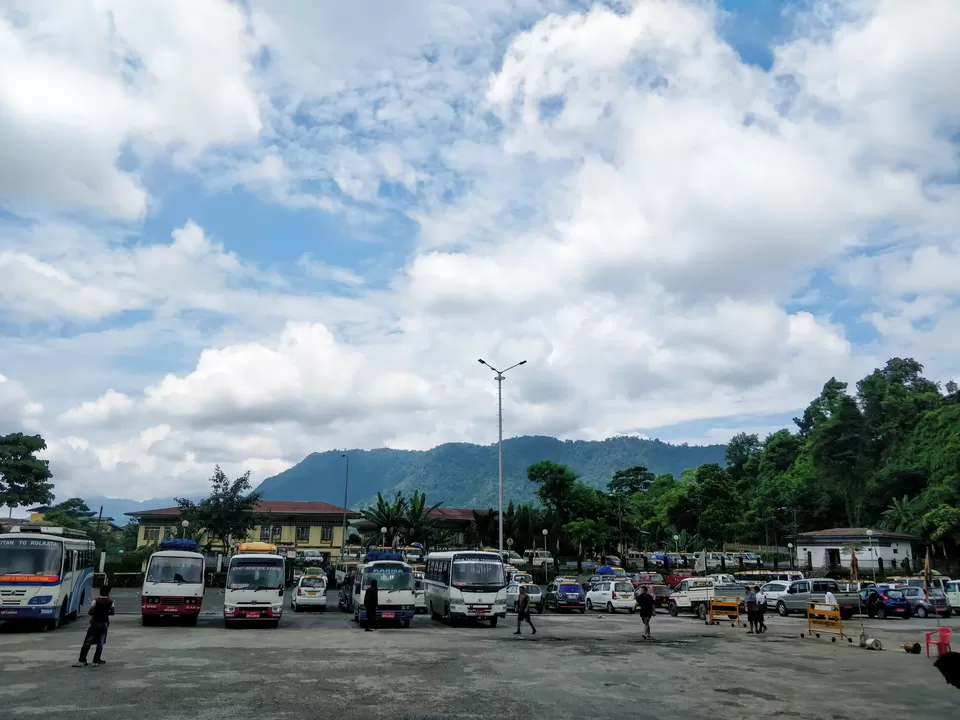 Since we wanted to go directly to the airport, we took a taxi at NU 3000 from Phuntsholing to airport. You can also cross the border and take a bus/train from Jaigaon to Airport.
So this was my quick guide to explore Bhutan in 9 days, go explore :)
Frequent searches leading to this page:-
Weekend getaways from Bhutan, Weekend getaways near Bhutan, Weekend getaways in Bhutan, Romantic getaways in Bhutan, Top Bhutan tour packages with price, Best places to visit in Bhutan in march, Best things to do in Bhutan