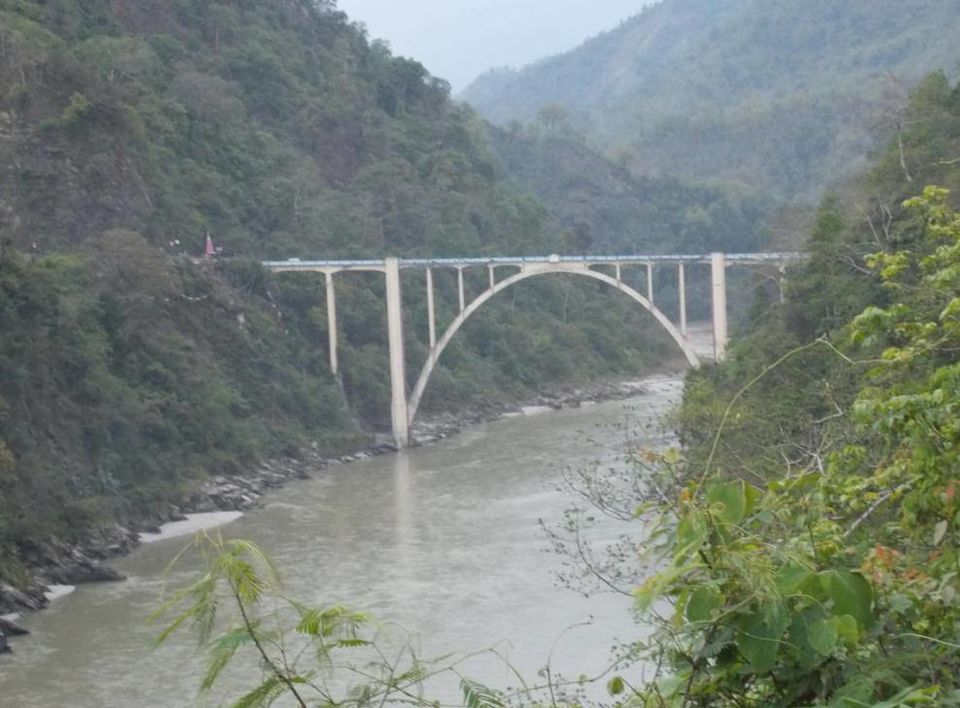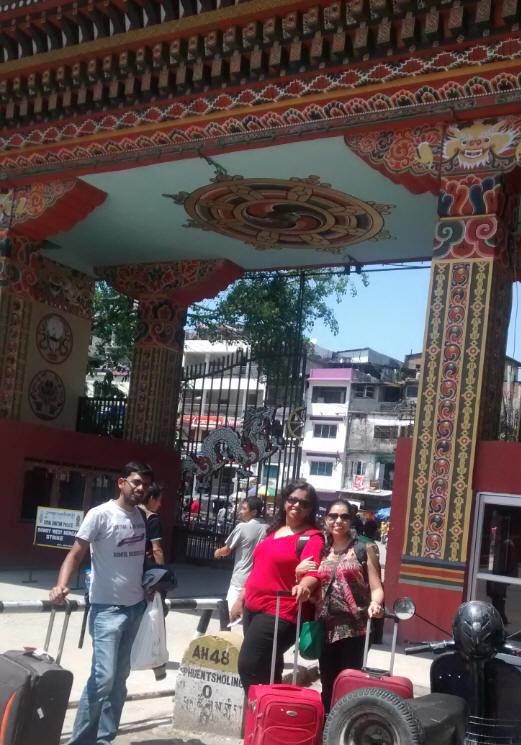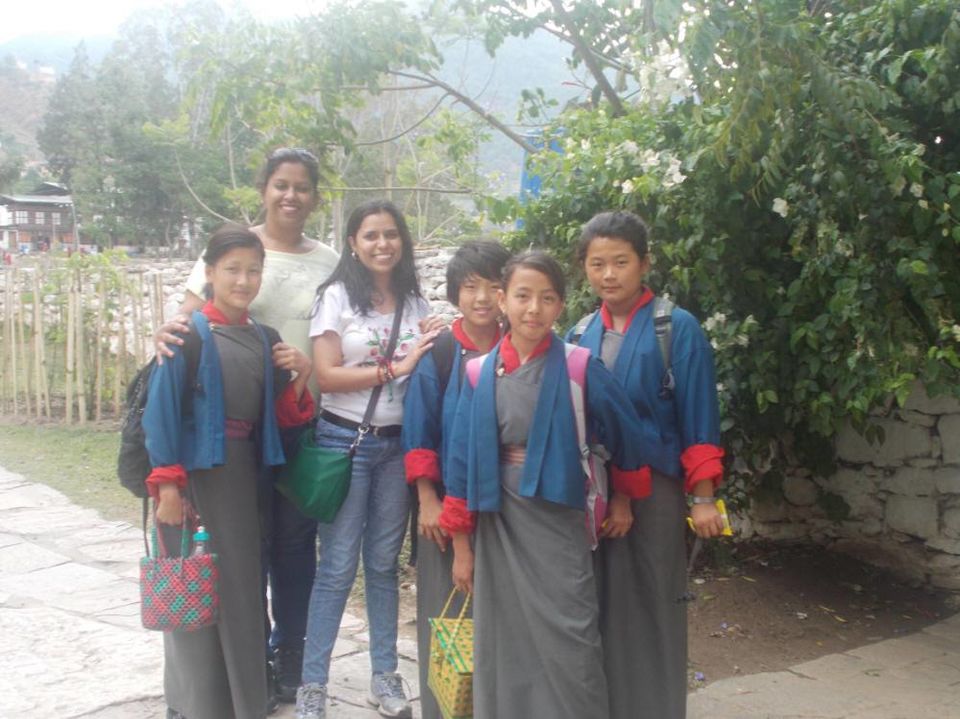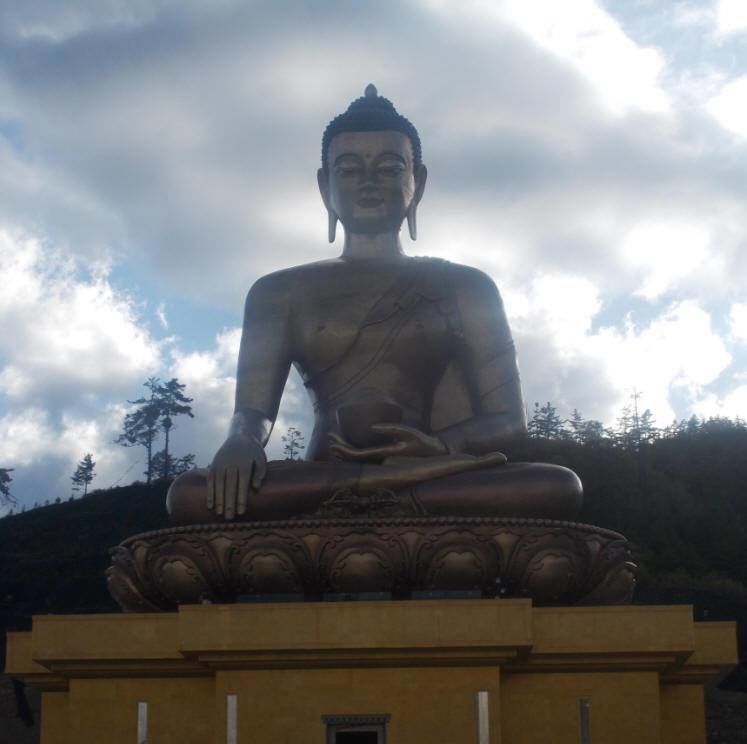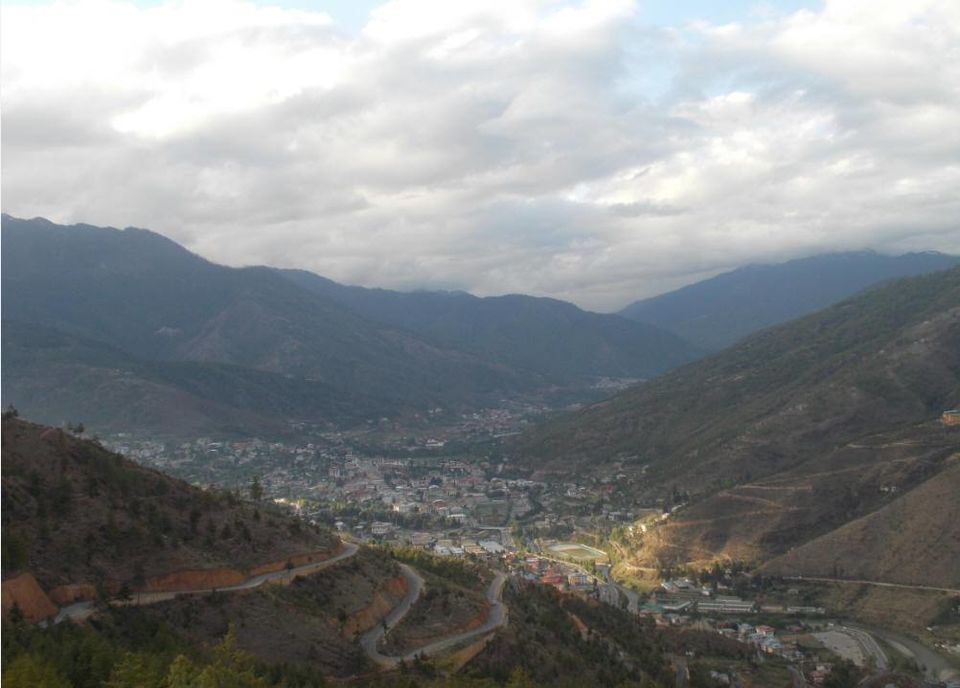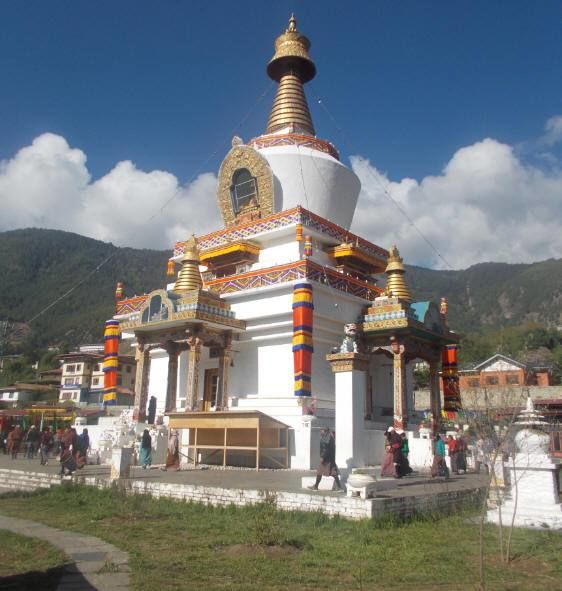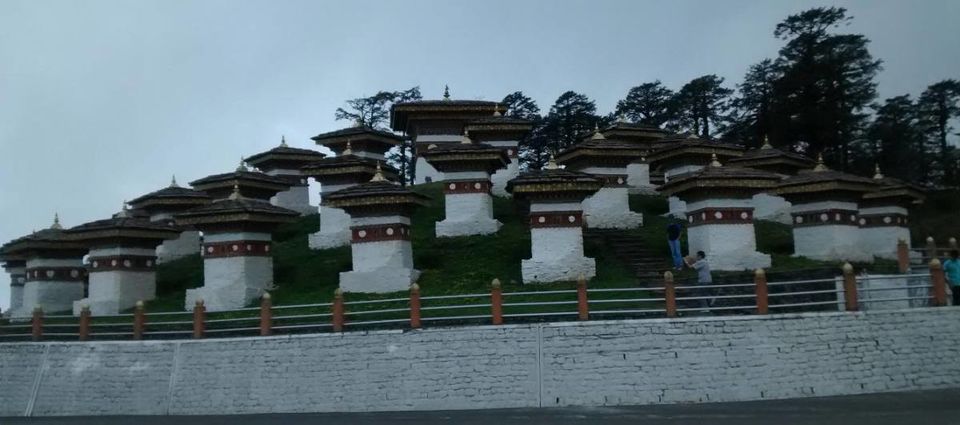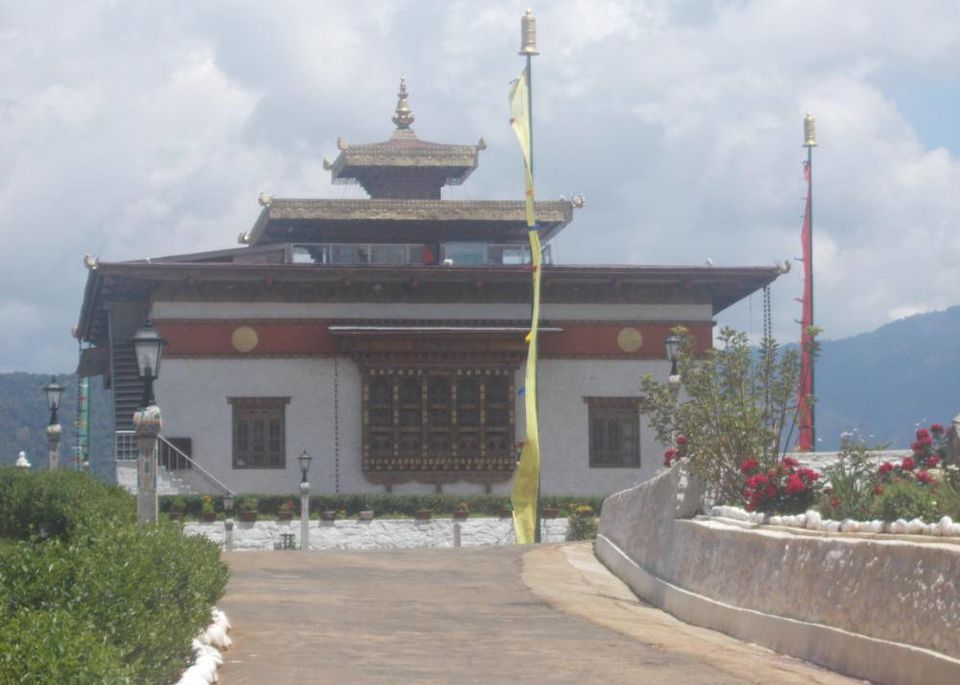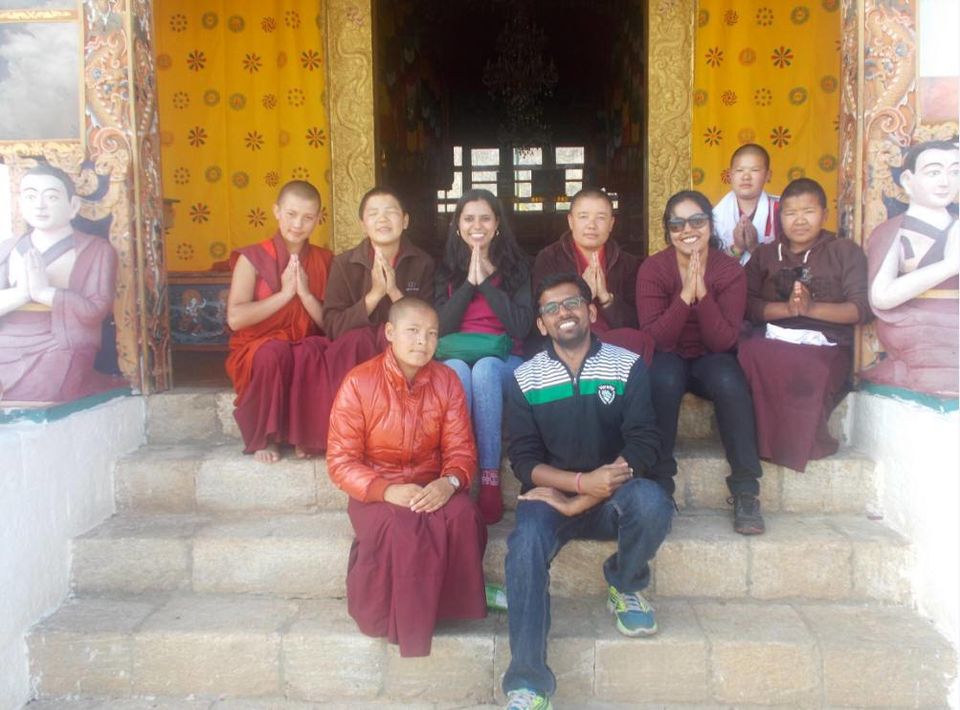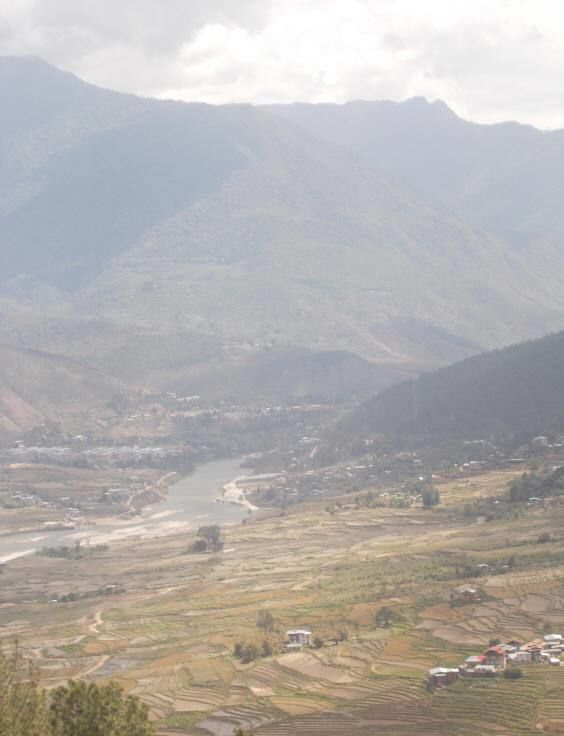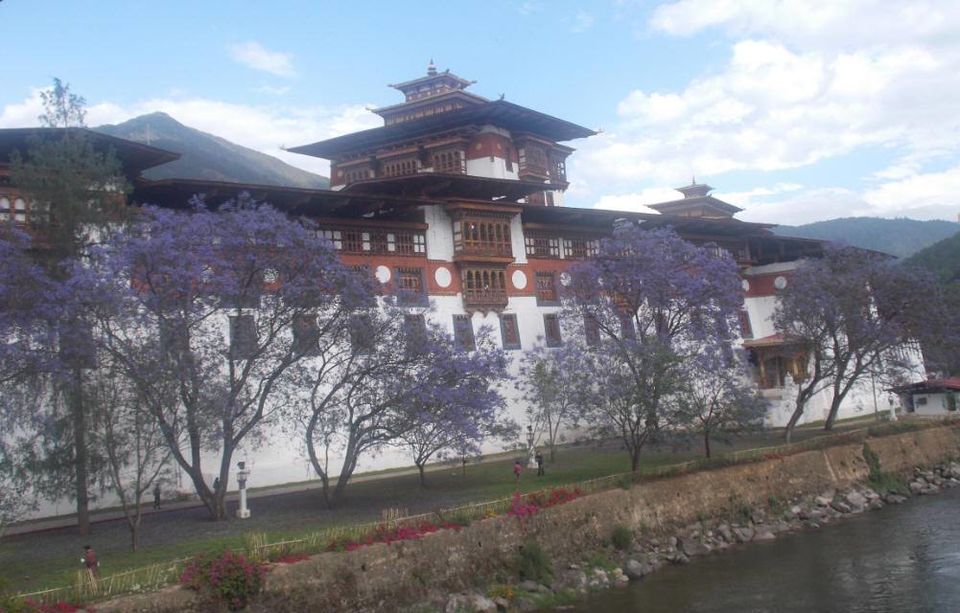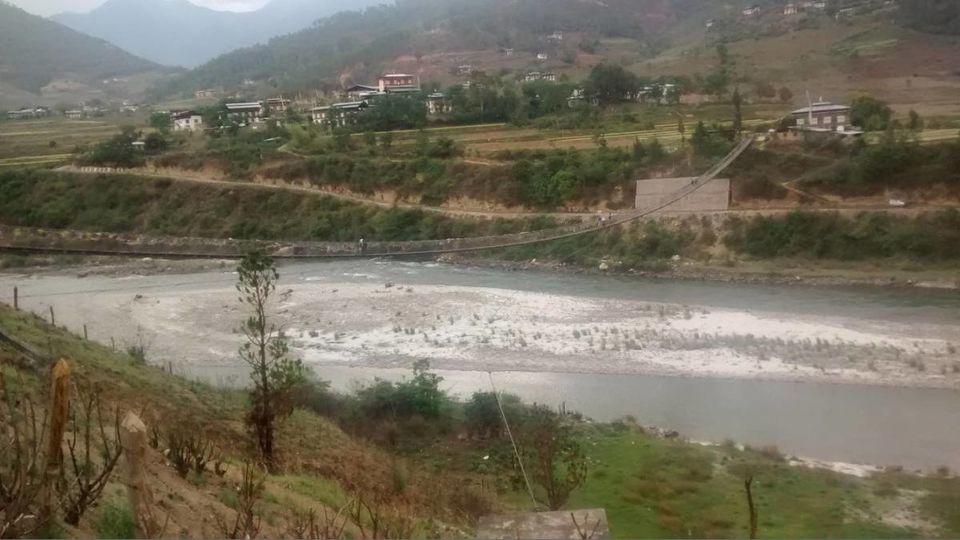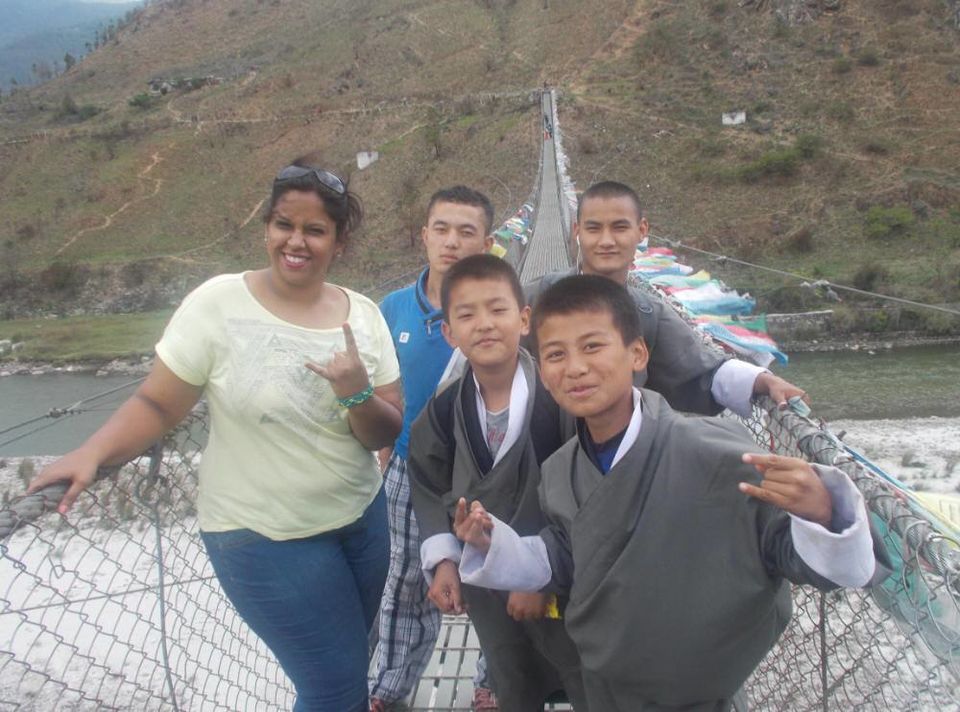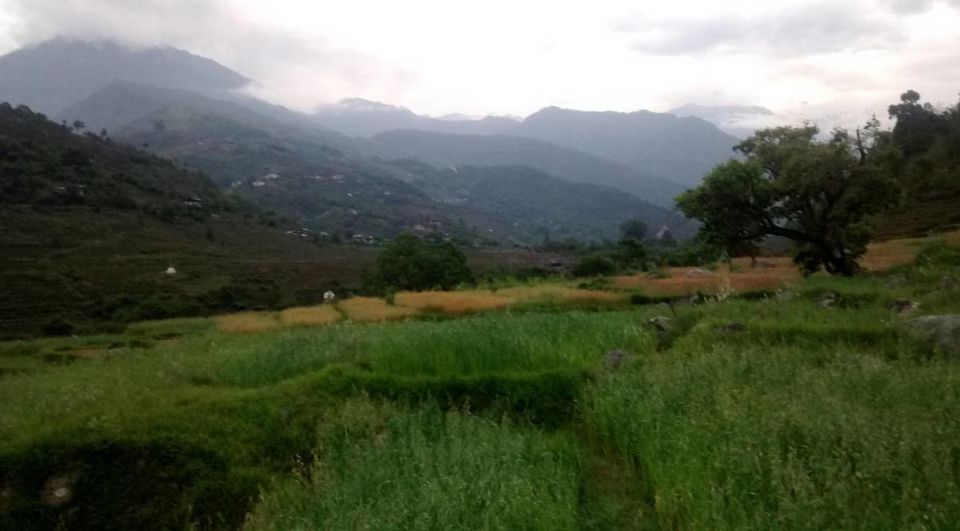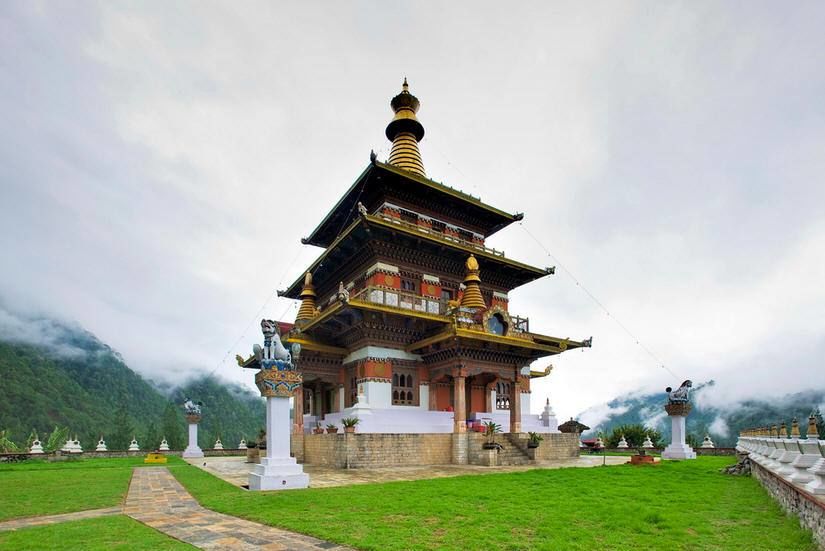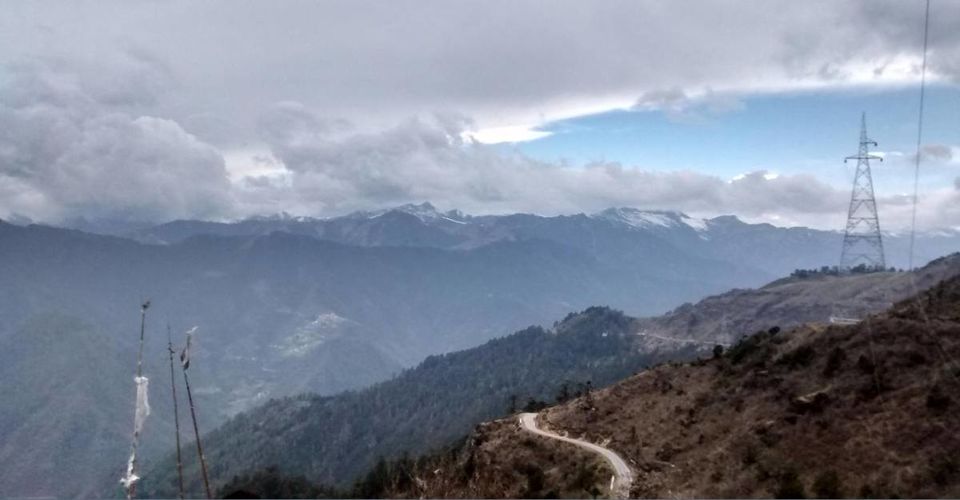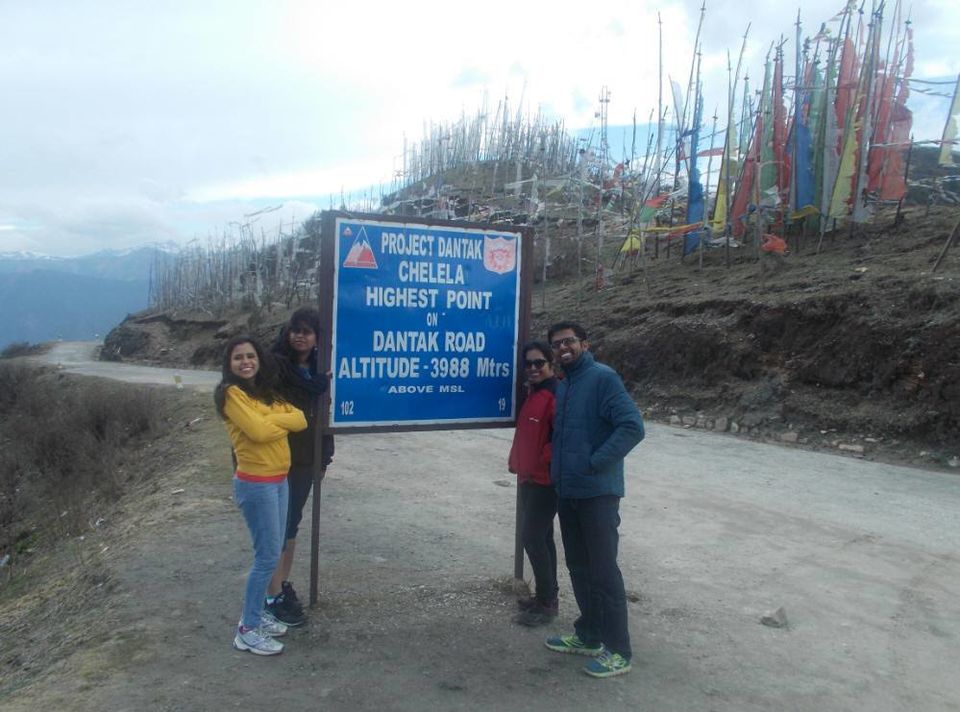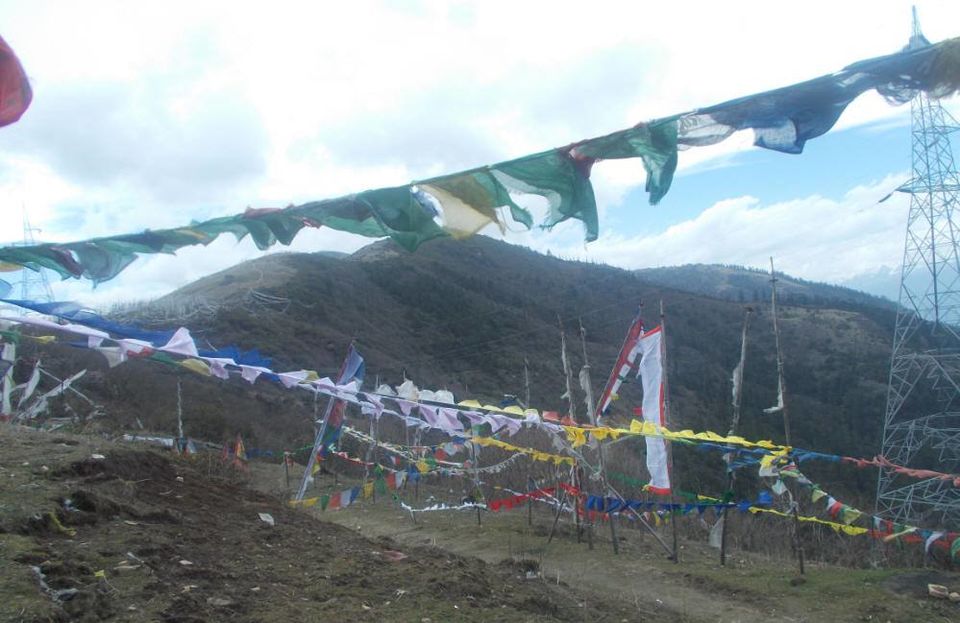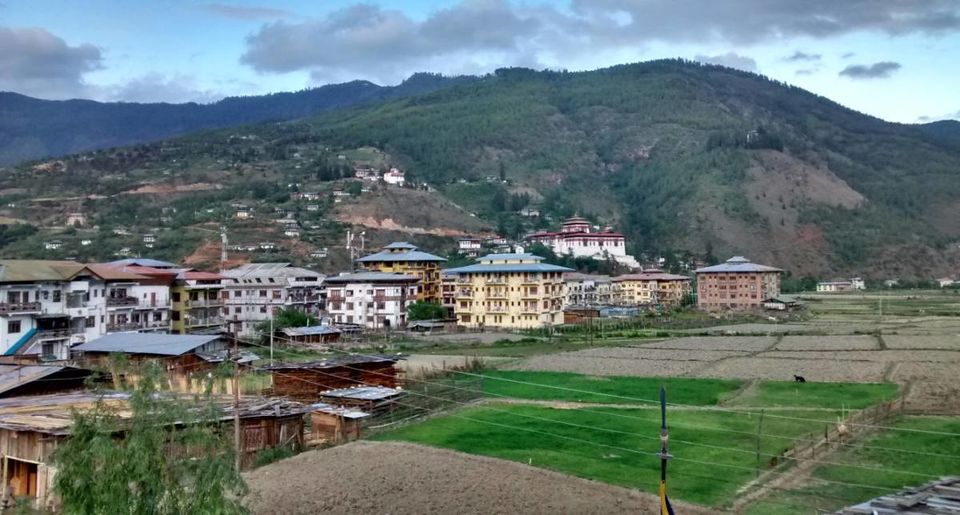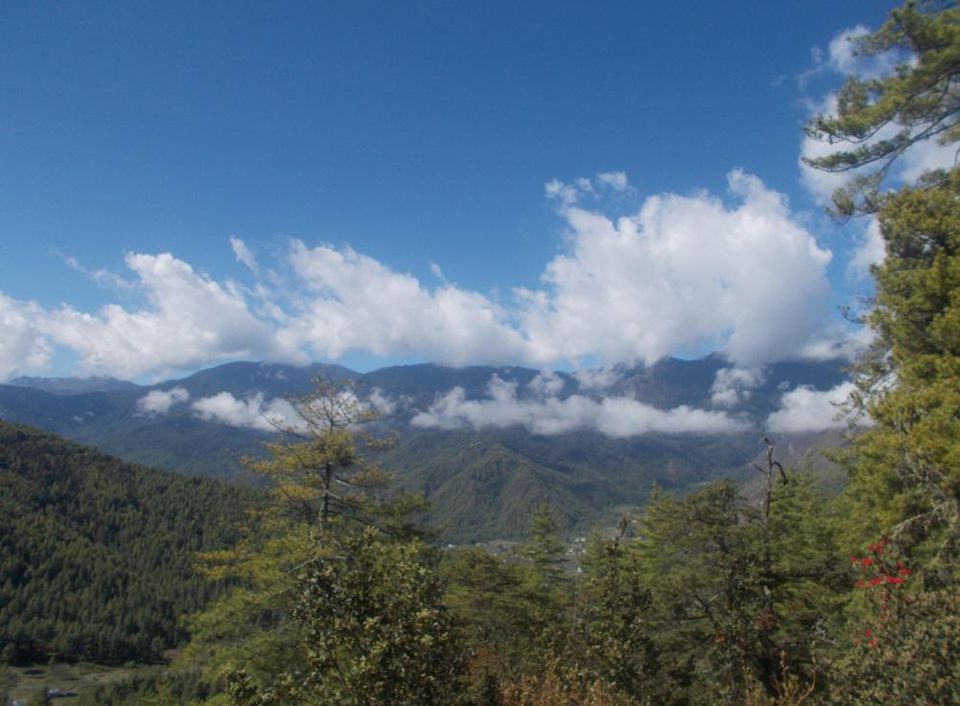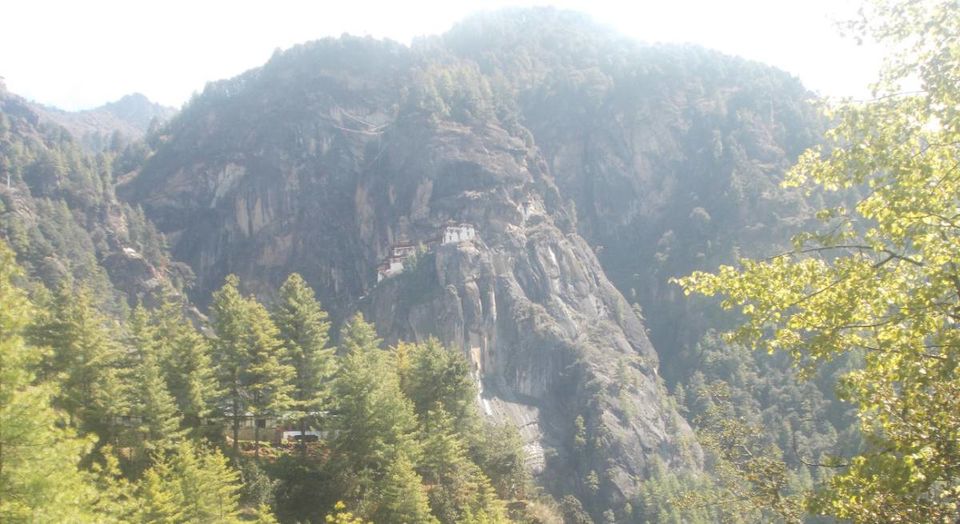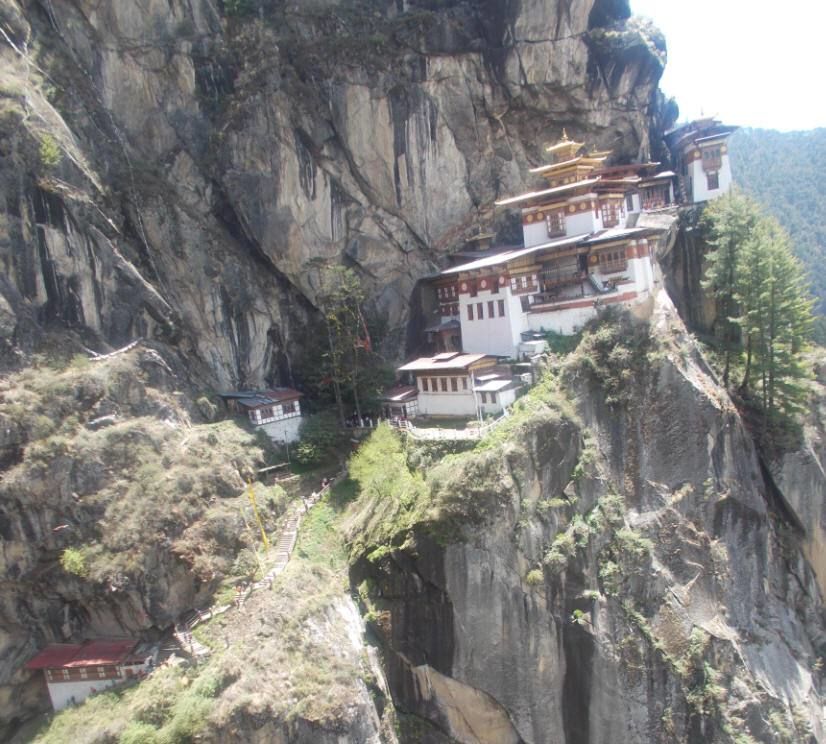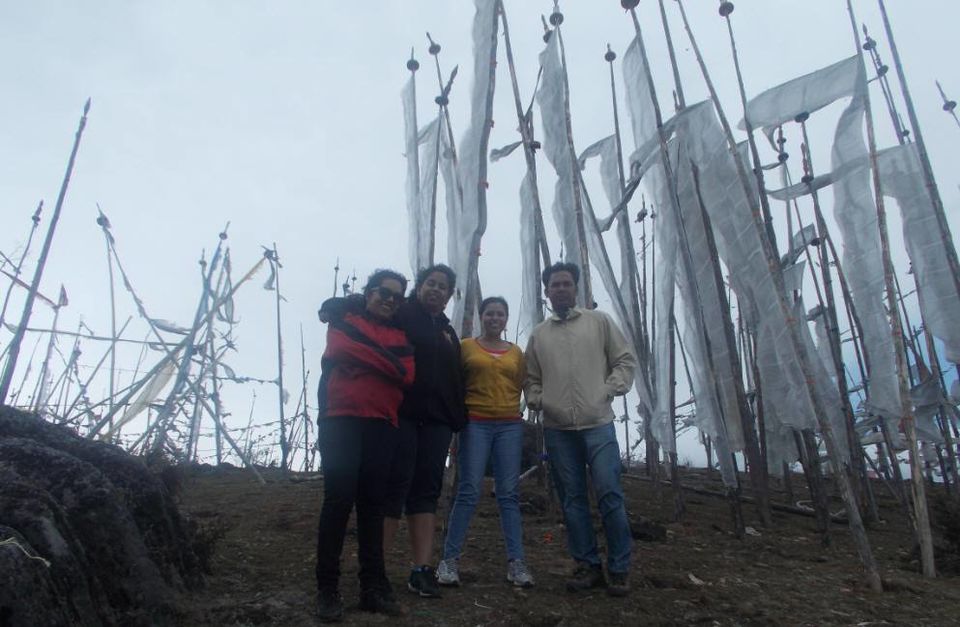 Ibn Battuta very rightly said 'Traveling – it leaves you speechless, and then turns you into a storyteller'. After taking a fabulous road trip to Bhutan, there was an unabating urge to narrate the story of this small landlocked kingdom with breathtaking landscapes and real warm, happy people, so that it triggers a desire in at least a few friends to visit this scenic country and witness the spectacle of how civilizations can still coexist in perfect harmony with nature.
Ever since I saw the photographs of the land of thunder dragon in a friend's facebook profile in 2012, it got added to my travel wish list. In late November 2014, few friends decided to go for a vacation and we started thinking of probable travel destinations the key factor being number of leaves couldn't be more than four. After some basic research and loads of deliberations, we all settled for a 6-day trip to Bhutan from 29th April to 4th May, 2015 so that we could utilize the extended weekend and witness nature in its full bounty. March to May is the spring season when the flowers are in full bloom and September to November is the fall which offers mild weather and many festive celebrations. These are the best months to visit Bhutan.
Fortunately we had a friend from the border town of Jaigaon who helped us with the itinerary. Plan was to land in Siliguri and then take a cab for rest of the trip to cover few cities in Western and Central Bhutan.
We got a glimpse of how the business is done in Bhutan on pure good faith, when we booked the accommodation by exchanging emails with the hotels and not paying a single penny in advance. Thiswebsite provides exhaustive information on all the hotels in every district of Bhutan.
Jaigaon – The Gateway to Bhutan
We started from Bagdogra Airport to Jaigaon at 4:30PM. This drive amidst paddy fields and parallel railway track with Himalayas in the backdrop is beautiful. We crossed Teesta by Coronation Bridge and the curvy hilly landscape presented itself.
At half-way we stopped at a small roadside shop to have one of the best masala teas of our trip. We reached Jaigaon at around 8:30PM and checked in Hotel Ibis. It's a nice hotel with spacious rooms and polite staff. After having dinner, we retired for the day.
Getting Travel Permits
Being in the extreme east of the country, here dawn breaks at around 4:30-5AM and we had a herculean task chalked out for the day. Immigration office in Phuentsholing opened at 8:30AM IST. We had to get the entry permit from there and leave Jaigaon latest by 9:30AM so that we could reach Thimphu by 4PM and get the permit for Punakha. A tourist entering Bhutan via Phuentsholing needs an extra permit in addition to Bhutan entry permit if he intends to visit the Central Bhutan region and this extra permit is issued only in Thimphu. As Bhutanese people are very punctual, reaching Thimphu Immigration office on time was indispensable. Somehow we managed this feat by getting ready by 6AM, standing at the helm of the queue in front of the immigration office, getting the entry permit, having a quick breakfast, and covering a distance of around 180 Kilometers to reach Thimphu within 6 hours. One quality that stood out in our interactions with the government offices was the responsibility that the staff took to cater to every person who entered the office. In case of delay, the officer proactively informed about the cause.
India and Bhutan share strong ties on economic, military, foreign policy, and development fronts since 1949. You will find lot of projects such as road and hydel power plants being maintained by Indian companies. Therefore, no visa is required for Indian nationals to enter Bhutan. Entry permit is issued on arrival. Carry original and at least 4 Xerox copies of your passport along with 4 passport size photographs for getting the various permits. Except Indians, every other foreign tourist needs to get in touch with a tour operator and pay $250 per day to stay in Bhutan.
Stepping into the Land of Happiness
First thing that came to our notice the moment we entered Bhutan was the omnipresence of women in all spheres: Be it government offices, shops, hotels, highway restaurants, construction sites, or farms. Bhutan is essentially a matriarchal society, where the groom moves in with his bride, married women do not take their husbands' names, having a daughter is looked upon more favourably than having a son as daughters are considered to be better caretakers of the home and the elderly parents, and there is equal participation of women and men in decision-making.
Situated at a height of over 7600 feet, Thimphu is the only capital in the world which has no traffic lights. It is a delight to see an array of cars stopping without a whimper just to let a pedestrian cross the road. View of Thimphu valley from the massive Buddha Dordenma Statue is mesmerizing.
We couldn't explore Zorig Chusum Art & Crafts School, Folk Heritage Museum and Tashichho Dzong as all of them are closed by 5PM. Instead we strolled along the streets, interacted with the locals and feasted on Mushroom Datshi (A mix of mushrooms and the local yak cheese), Thukpa (Hot soupy noodles with lot of vegetables) and Jasha Maru (Spicy minced chicken, tomatoes and other ingredients served with brown rice). Alcohol is easily available in the market but smoking in public is not allowed.
In 2011, the UN General Assembly passed a resolution inviting member countries to measure the happiness of their people and to use this to help guide their public policies. But it was Bhutan who pioneered the concept of Gross National Happiness way back in 1972. Basic premise being that true development of human society takes place when material and spiritual development occur side by side to complement and reinforce each other. No wonder we found sunny, smiling faces all around. Though there are few nightclubs and gaming parlors, the hustle bustle of a typical big city is absent, life seems to be moving at its own calm and composed pace. Our first day in Bhutan culminated with some conversations with the young and exuberant staff of Hotel Shingey and few rounds of the Uno game.
Late to bed but extremely early to rise was our mantra for this trip as complete plan of a day was contingent on us getting up early. We visited Thimphu Chorten just before leaving for Punakha. It was erected in 1974 in the memory of the third king. Many people were circumambulating this religious structure and whirling the large prayer wheels.
Our next pit stop was at Dochula pass. This location provides a fascinating panoramic view of Himalayan mountain range along with 108 chortens (stupas) which were built to commemorate the Bhutanese soldiers who were killed while fighting the Indian rebels who were using Bhutan soil to create insurgency in India in 2003.
The cold, misty weather was perfect to have hot aloo paranthas, thukpa and coffee in Druk Wangyel Café. Indian food is readily available throughout Bhutan. As road to Punakha was under construction, it was being opened for vehicles only for half an hour (10-10:30AM) in the morning and for another half an hour later in the afternoon. So if we didn't enter that stretch before 10:30AM, we would have to wait at the entry point for next couple of hours. We got a little late while relishing our sumptuous breakfast but luckily managed to cross the road block just in time. We crossed and the guard shut the doors. Can't explain how ecstatic we felt at this achievement!
Punakha – The Erstwhile Capital of Bhutan
Punakha is at a lower altitude as compared to Thimphu, therefore was pleasantly warm. April-May being the spring season, entire drive was interspersed with colorful rhododendrons. Before driving down to Punakha valley, we took a diversion and went to Sangchhen Dorji Lhuendrup nunnery.
Perched on a ridge in the middle of pine trees and overlooking the valleys of Punakha and Wangduephodrang, this learning centre consists of a temple with magnificent statues of various deities and a hostel for nuns where apart from religious training, nuns are also given life skill training such as tailoring, embroidery, statue making, and thangka painting. It was a pleasure interacting with these young, lively ladies, knowing their daily routine and how their families were supportive of their lifelong path of worldly detachment. One of them had such an angelic voice that ears secretly wished of her continuing the narrative of the tales of Buddhist gods and goddesses to eternity. Vajrayana Buddhism is the state religion of Bhutan and forms a crucial component of social, political and economic life.
We checked into Damchen Resorts, located right next to Puna Tsang Chu River. It provides an excellent view of the river and the mountain range. After having lunch, we headed to majestic Punakha Dzong. Situated at the confluence of the Pho Chhu (father) and Mo Chhu (mother) rivers, it served as the administrative centre and the seat of the Government of Bhutan until 1955. Wedding of the current king and queen was solemnized here. With a string of lovely Jacaranda trees and Mo Chhu (mother) river in the front, this dzong is the epitome of elegant Bhutanese architecture.
After traversing the three courtyards and multiple steep wooden stairways of Punakha Dzong, we went to our next viewpoint, about 200 meter long suspension bridge, draped in colorful prayer flags.
Here we met some chirpy school kids who were more than willing to get clicked. Fresh breeze and vivid view of Punakha Dzong with a river flowing below was captivating.
It was already 4:30PM and we embarked on a time-bound hike to Khansum Yulley Namgyal Chorten. Without caring about the drizzle, we literally ran across a small suspension bridge and the rice fields so that we could reach the top in flat 20 minutes. This accomplishment transported us to a different plane of contentment!
Built over a period of 9 years, Bhutanese craftsmen including carpenters, painters, and sculptors consulted the Holy Scriptures rather than engineering manuals, to construct this 4-storey temple. Post this small adventure, all we needed was to sip a cup of tea next to the riverside and wonder what a bliss life was!
Scaling New Heights
Next day, way to Paro again led us to road block area, but this time we made it much before 10AM. While waiting for way to clear up, we tried Suja, the salty buttered tea and somehow the taste of salt, butter and relatively no milk didn't go well with our idea of a tea. We also tried Cheese Momos, Tibetan-style dumplings stuffed with cheese and they were delicious. We reached Paro in the afternoon and were really hungry. On our driver's suggestion, we decided to have maggi in a small roadside restaurant. Without understanding the gravity of word 'spicy' in Bhutan, we happily ordered spicy maggi. What followed this will remain alive in our memory for lifetime. Though very delicious, this epic maggi, strewn with an uncountable number of green and red chilies set our mouths' on fire! Its only then we realized that spiciness is the most distinctive characteristic of Bhutanese cuisine. Cheese and chillies are part and parcel of almost all the dishes. Here chillies are used as a vegetable and the national dish of Bhutan is Ema Datshi, Ema means chilly and Datshi means cheese. Watch out whenever you utter SPICY while placing an order in Bhutan!
After our maggi episode, we drove across the winding roads for an hour to reach Chelela pass. At an elevation of nearly 4000 meters, it is one of the highest motorable passes in Bhutan.
The all-encompassing view of mighty Himalayas with fluttering colorful prayer flags and bone-chilling winds was awe-inspiring. Once you experience the nature at such a magnitude, you really start to reflect what a small place you hold in the whole cosmos.
But this chain of thoughts was soon replaced with the novel idea of performing a small dance which we had prepared for our friend's wedding just a week ago. It was funny the way we brought the car right up to the edge to capture the sound of our music system and the perfect background for the video. The onlookers were completely taken aback once we started dancing! After all such acts need an element of madness!
The Charming Town of Paro
Unlike urban Thimphu, Paro is a small rustic town on the banks of Paro Chhu river. We explored its main street on foot which was replete with the shops selling Bhutanese clothing and souvenirs like colorful masks, phallus symbols, prayer flags, and prayer wheels which as per the local folklore have the power to drive away the evil and bring long life, happiness and prosperity. Souvenirs are generally expensive and only some amount of bargaining is possible. People are extremely simple and unassuming. Though Dzongkha is the national language, English and Hindi is generally understood by all. Through our shopping spree, we figured out many people had come from distant villages of Eastern Bhutan to make a living here. We stayed at Hotel Phunsum, a simple cozy hotel right in the middle of the paddy fields.
All Bhutanese buildings, be it a house, a monastery, a police station, or a hospital are built in a particular fashion approved by the government. General characteristics of Bhutanese architecture are: lavish use of wood, sloped whitewashed walls, window size increasing with the stories, the trefoil shaped windows, and the pitched roof covered with shingles and weighed down with stones.
The Hike to Tiger's Nest
Last day was saved for the picturesque trek to the most sacred place in Bhutan, Paro Taktsang. Hanging on a precipitous cliff at 3120 meters above mean sea level, this monastery is an architectural marvel in itself. Full hike of 5 Kilometers is festooned with rhododendrons, pine trees and prayer flags.
There is a small café halfway where everything is too overpriced but it presents a splendid view of the monastery. If required, you can hire a pony till this midpoint. As nothing is available at the top, it is advisable to carry ample amount of water and eatables.
We came across many old pious people who could barely walk, being assisted by helpers to complete this pilgrimage. That's what faith can do to you! As legend has it, Guru Rinpoche flew to this location from Tibet on the back of a tigress to subdue the local demons and establish Buddhism. Once we reached the top of a hill facing the Tiger's nest monastery, we took a flight of steep stone stairs downwards to reach the gorge with waterfall in the background. Then we ascended another set of 700 steps to finally reach the monastery. Monastery consists of seven temples embellished with big statues of deities, glowing butter lamps and beautiful thangka paintings. We really wondered how this huge structure was first constructed in 1692 within such dangerously limited area and with zero accessibility to labour and means of construction. Looks like a Disneyland castle nestled in the mountains! View of Paro valley from the monastery is beyond description. There couldn't be a better point than this to end our sojourn in Bhutan.
After the strenuous but most fulfilling event of the day, we had lunch and drove all the way back to Jaigaon carrying truckloads of memories of this beautiful land and ingenuous people. Next day, we took a flight back home from Bagdogra Airport.
We covered close to 1000 Kilometers of Himalayan roads in a span of 6 days and it wouldn't have been possible without our committed driver, who initially was totally flabbergasted with our itinerary but then got on the job and ensured we covered every single point listed in our schedule. As no one honks in Bhutan and it is full of serpentine roads, couldn't have asked for a more alert and cheerful driver than ours.
For a relaxed trip, I would suggest that you should plan for 6 days in Bhutan in addition to 2 days of air travel to and from Bagdogra Airport. Alternatively, you can take the flights from Paro International Airport and save time.
Our Trip Financials
Bhutan is a true value for money travel destination. Exchange rate: 1 Indian Rupee (INR) = 1 Bhutanese Ngultrum (BTN). As lot of trade happens between India and Bhutan, Indian currency is widely accepted rather preferred. We got discounts in few hotels on doing cash payment in Indian rupees. Therefore carry a good mix of Indian and Bhutanese currency. We were a bunch of 4 people. Below is a summary of cost per person:
The Dalai Lama has very wisely suggested, "Once a year, go someplace you have never been before". For us, it was the enchanting land of Bhutan this year. Hope this write-up inspires you to experience it someday!
This trip was originally published on Travel Tales.
Frequent searches leading to this page
Bhutan tour packages price, Bhutan tourism for Indian, Bhutan tour package cost, Bhutan tour plan, Bhutan tours and travels, Bhutan trip cost