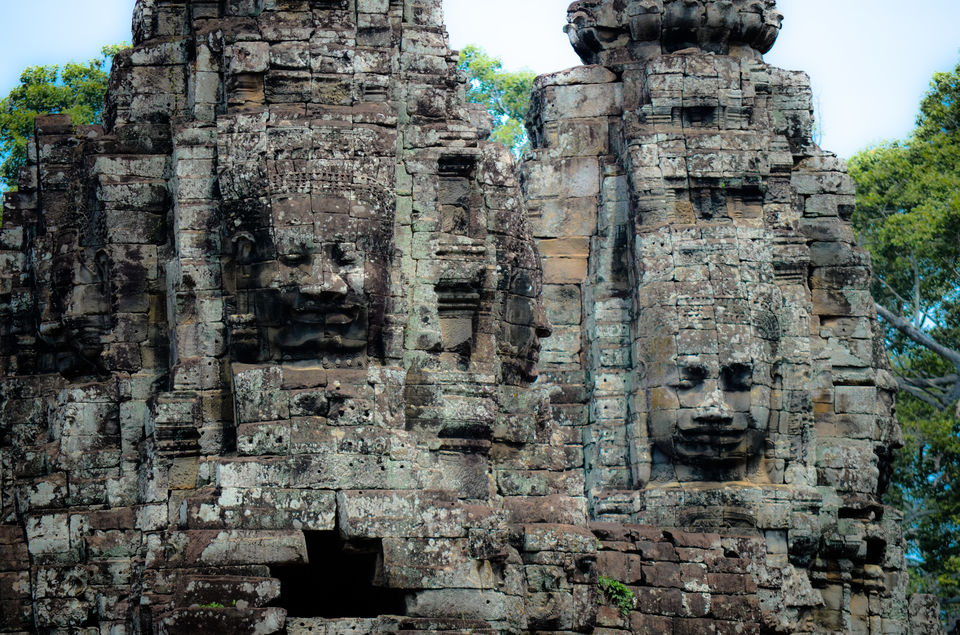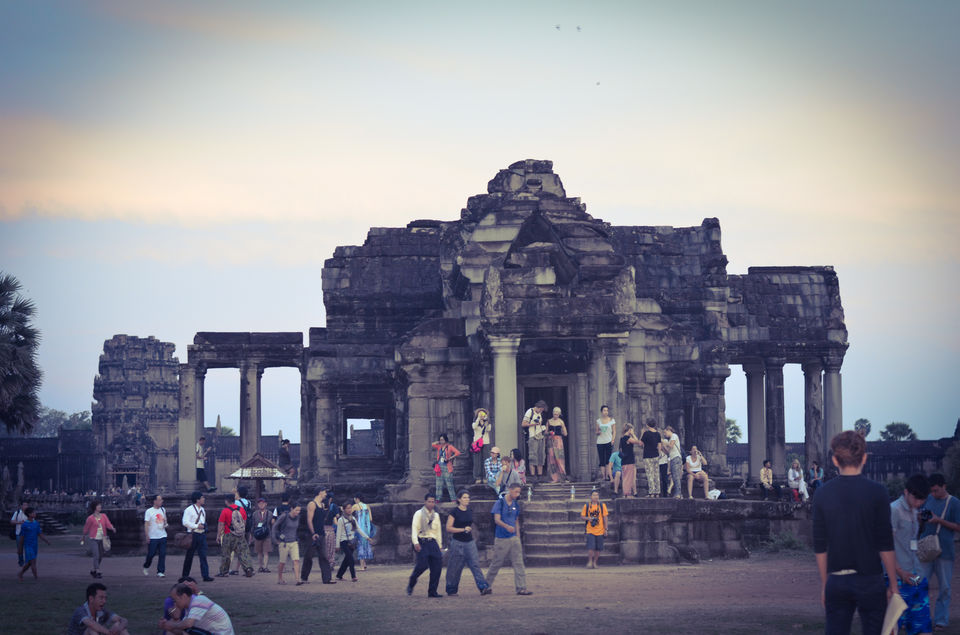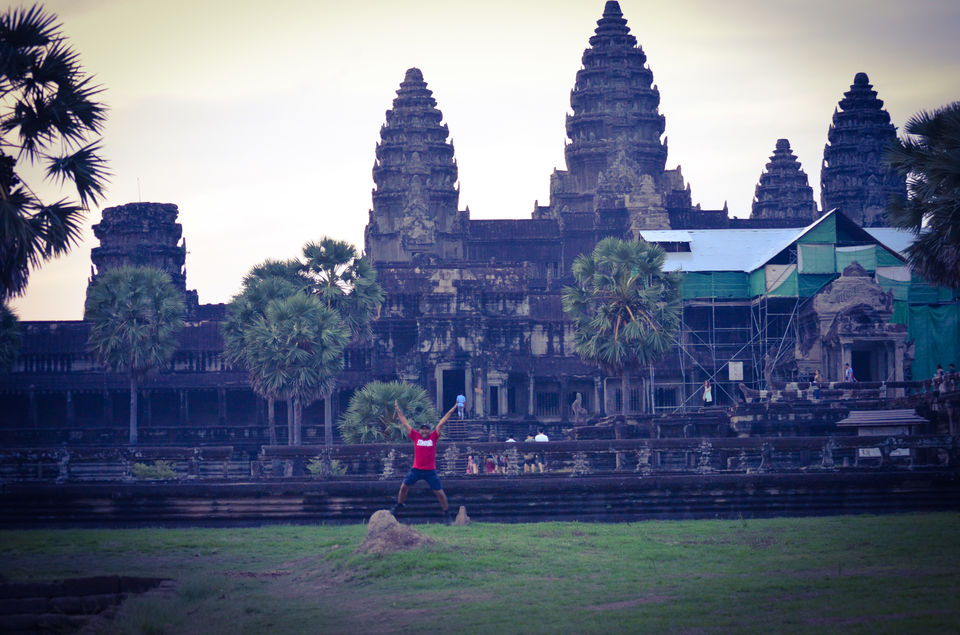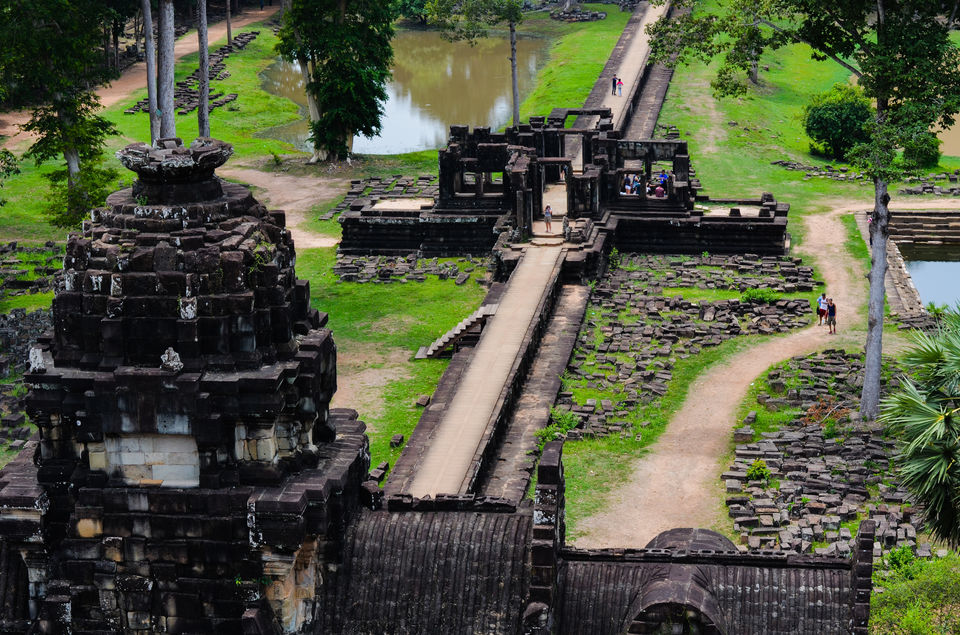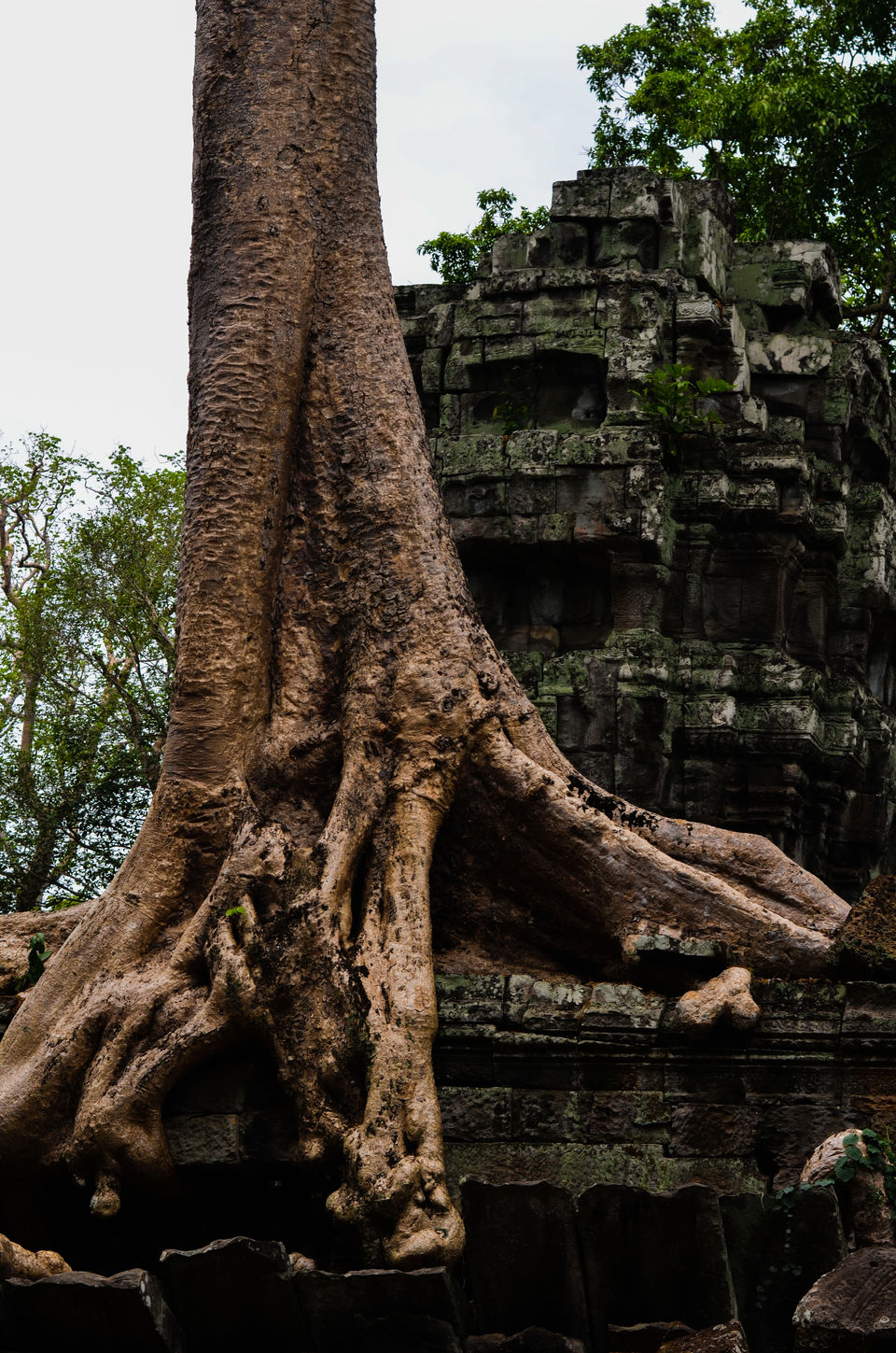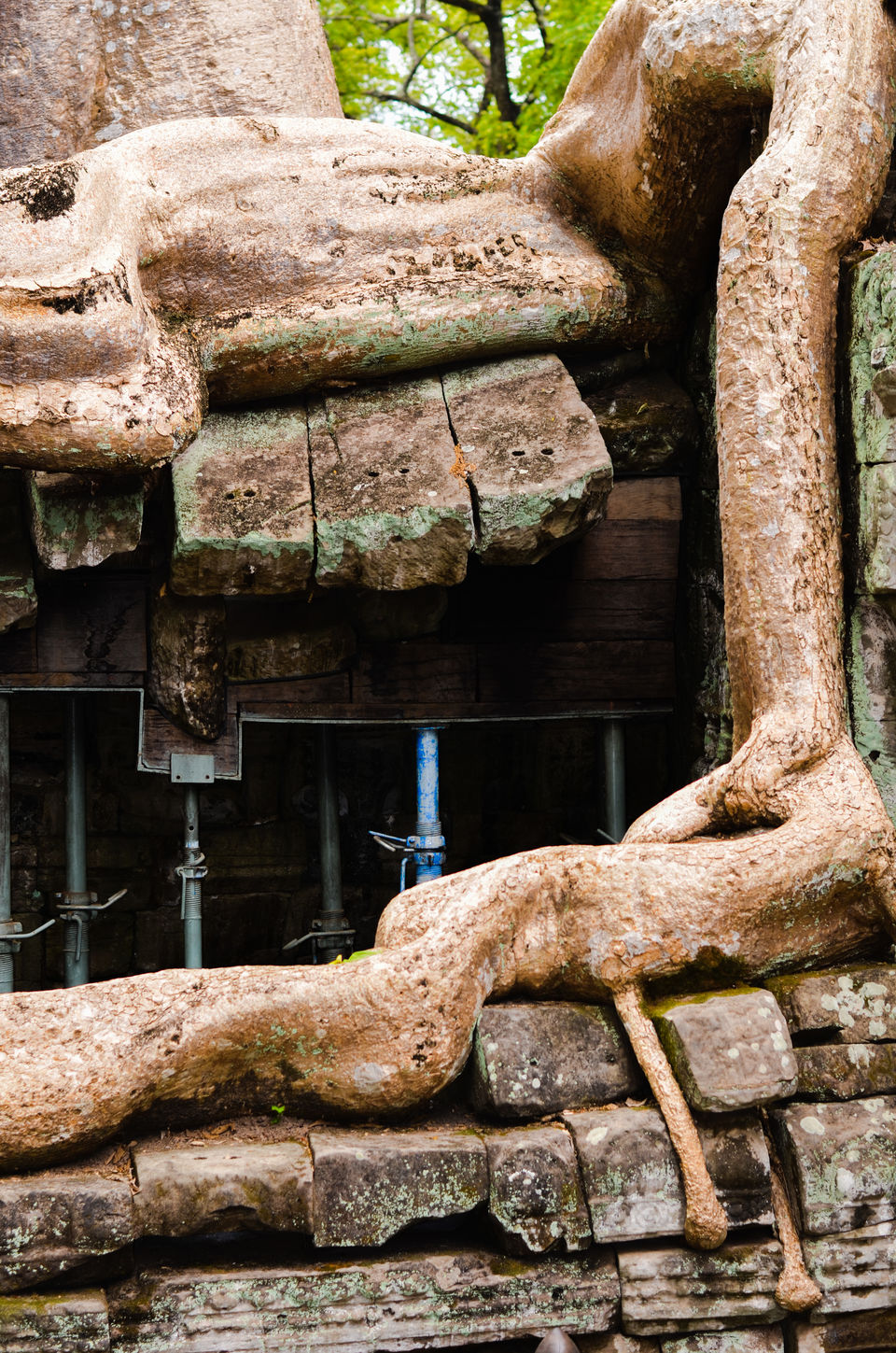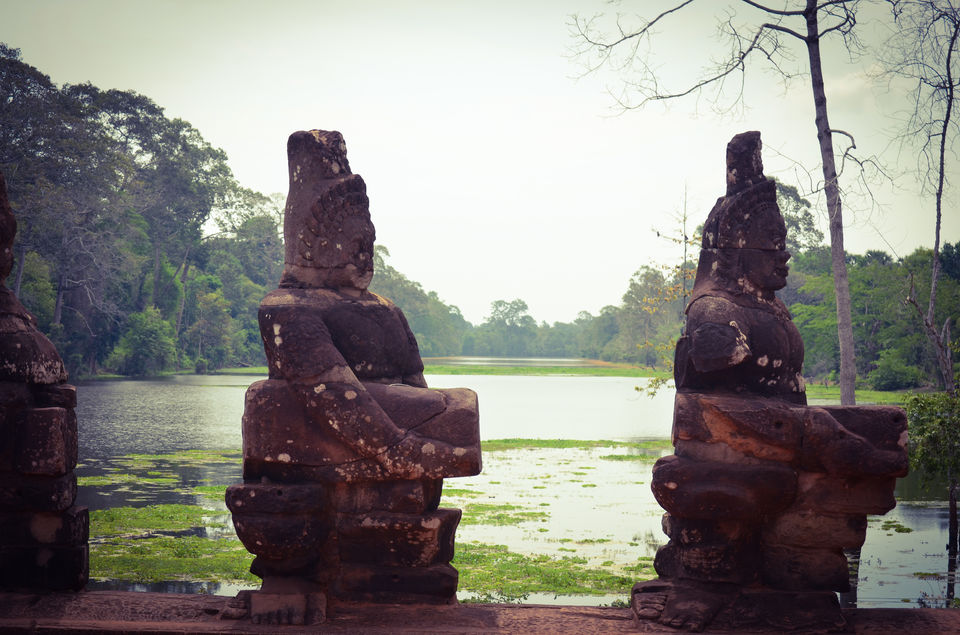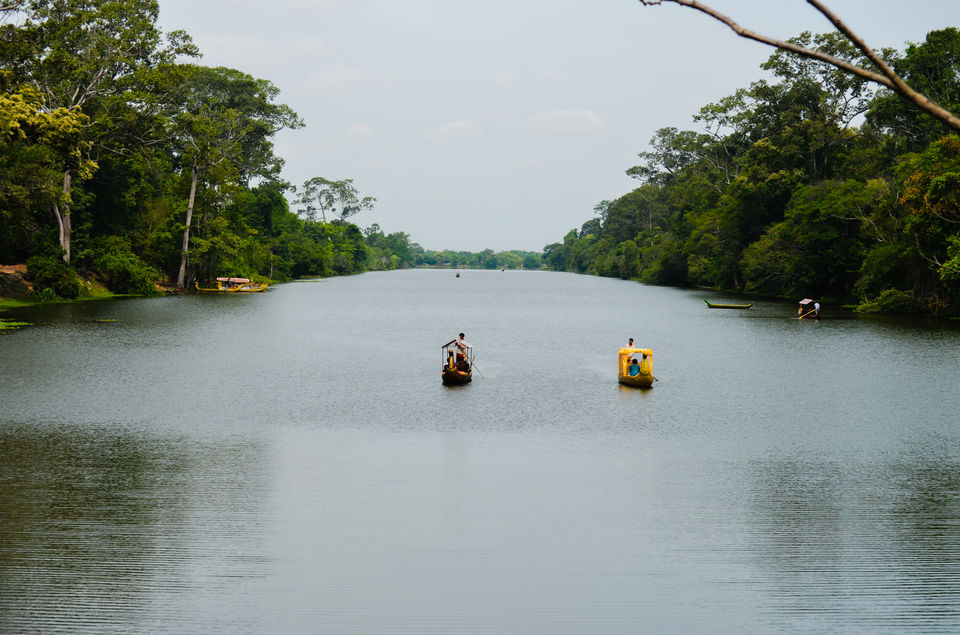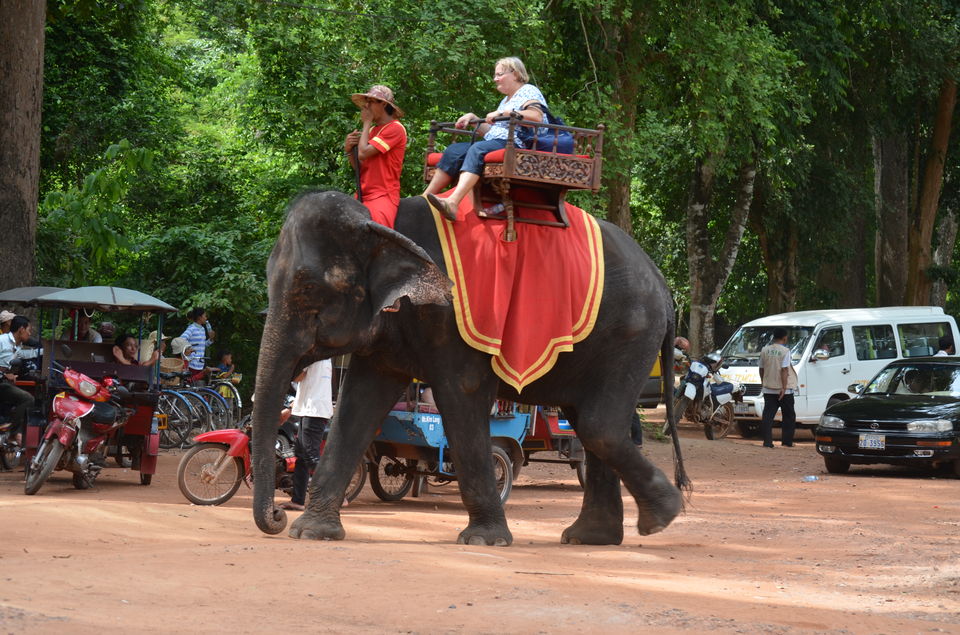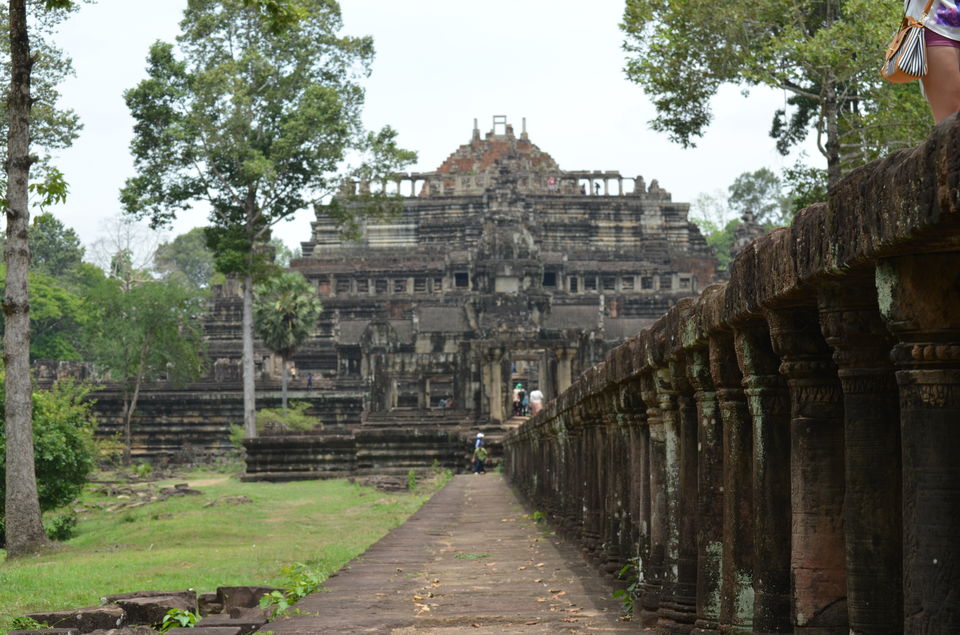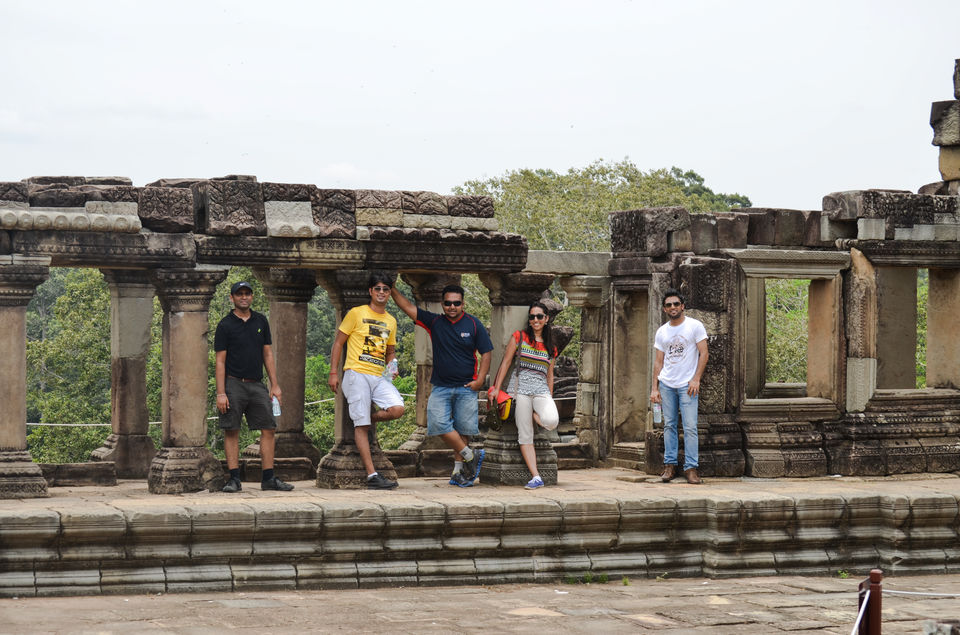 Angkor is one of the most important archaeological sites in South East Asia and it includes the famous temples of Angkor Wat, Angkor Thom and The Bayon. UNESCO has set up a wide-ranging programme to safeguard this symbolic site and its surroundings.
It is difficult to select one temple over another because every temple is unique in its own way, however, if your time is limited and you want to make it to the most famed temples, here are some of the picks:
1) Angkor Wat – The most famed temple. Even if you don't know Angkor Wat by name, you'll likely recognize a photo of it. Most people choose to watch the sunrise at this temple, and because of it's popularity you can expect crowds there any time of day. I have put couple of pictures of sunrise. Must visit!2) Bayon – This temple is best known for the stone smiling faces which look out in all four directions.3) Ta Prohm – This temple was used as the movie set of Tomb Raider with Angelina Jolie. You will recognize the amazing twisted tree that sits over the ruins. 4) Banteay Srei – This one stands out from the rest because it is made of red sandstone. The bas relief carvings are also more intricate than the ones you find at the other temples. Architecturally speaking, it is one of the most beautiful temples to visit.5) Preah Khan – Like Ta Prohm, this temples also remains vastly unrestored. Blocks of stone lie in piles, vegetation grows over the ruins, and you get the same feel you would in Ta Prohm minus the crowds. Very few people go there; you can see one of the pictures in this trip where numerous blocks of stone lie in piles.
Please feel free to connect with me for any information about Cambodia. Infact, I highly recommend all reading this article that I found on the internet:http://www.travelplusstyle.com/magazine/top-10-things-to-do-in-cambodia
Photo credit: Swyl Saksena (amazing friend from Dell, Singapore)