From the time Thailand became a tourist destination, a lot of convenience store chains entered the market here. Familymart, Lotus - Tesco, Big C , 7 eleven are the multinational ones besides a lot of local chains. Among all of these, one brand that has captured a big chunk of the market here is 7-eleven.It is a headquartered in Japan and is yet to step in India, however it's presence in Thailand is unmissable. While trying to eat local may sound the most obvious thing to do, it is always advisable to try these local - Thailand specialties at 7-Eleven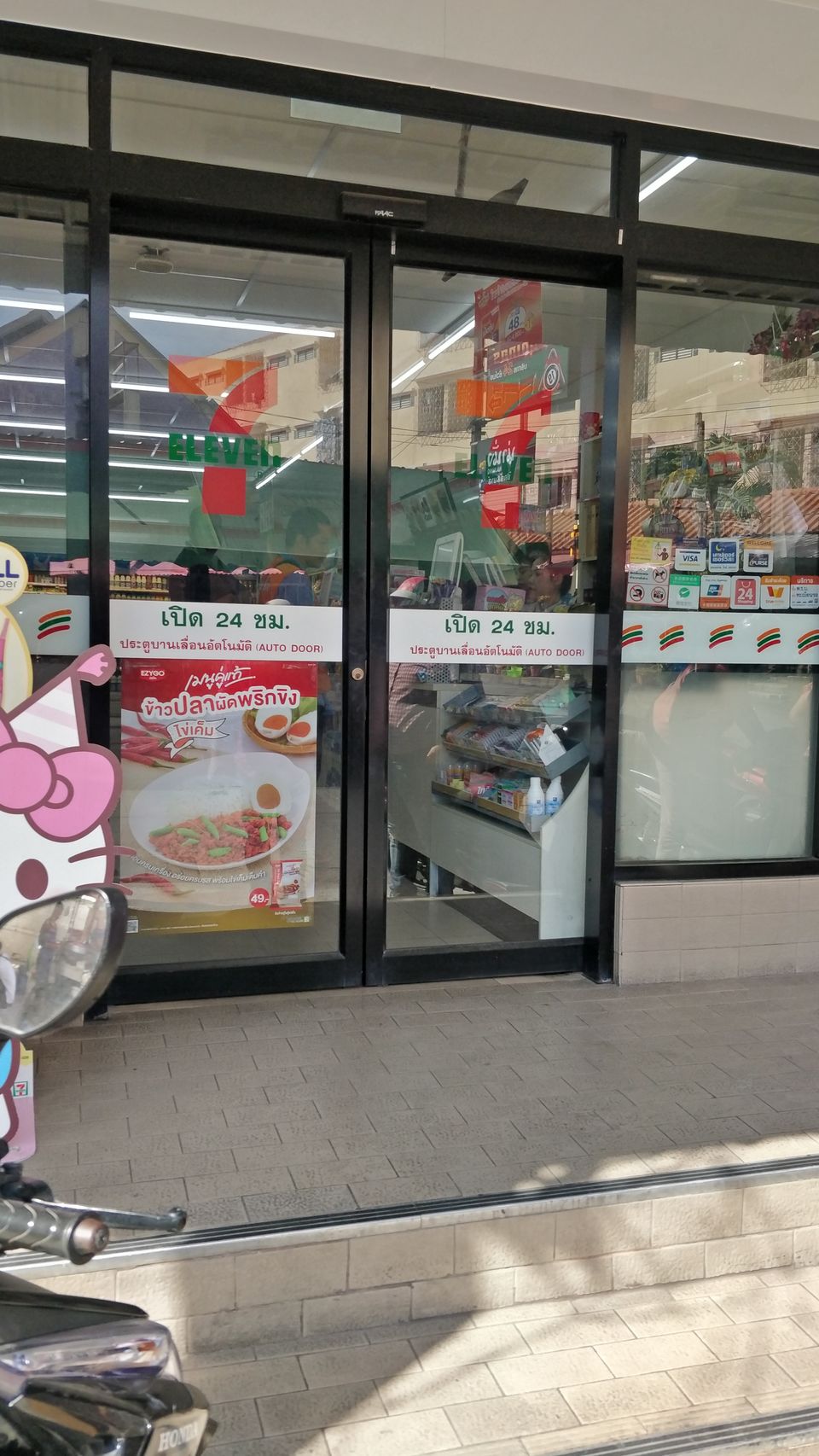 1. Toasties
A favourite among locals, these sandwiches are stuffed with a host of fillings from Cheese, Crabmeat to Chicken Sausages. The staff at 7 eleven helps you toast them and have them as a snack on the go.
2. Pocky Sticks
These are biscuits in the form of sticks which come in a host of sweet and savory flavours like Strawberry, Chocolate Banana, Matcha, Spicy BBQ, Seaweed etc. Don't forget to pick a few packets for your friends and Family back here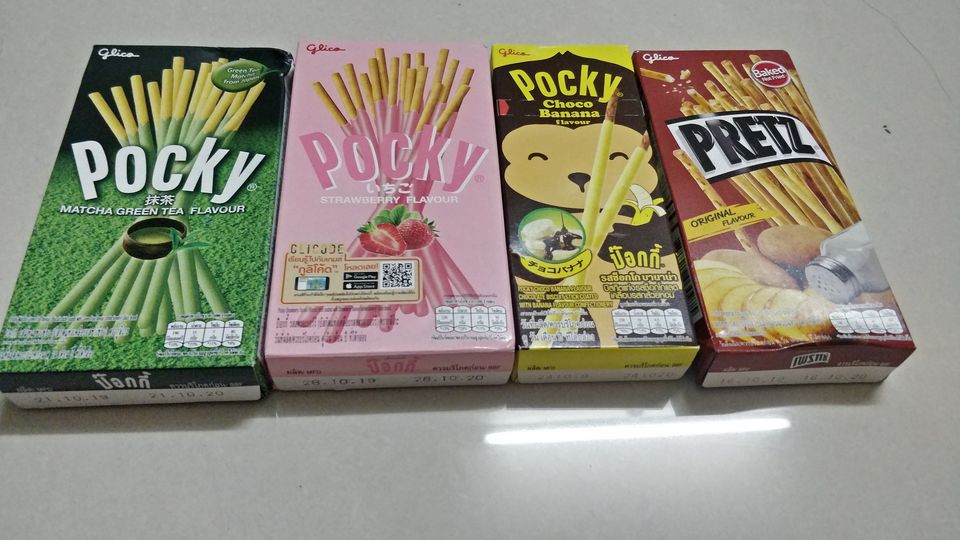 3. Local Alcoholic Beverages
The best part about Thailand is that you can buy Alcohol at any Convenience Store. For beer lovers you can choose Singha and Leo ( tastes like Kingfisher) and Chang( tastes like Tuborg) . For the Vodka lovers there are coolers called Bacardi Ice. Wine lovers don't get disheartened - try the Spy wine cooler available in red, white, rose and blueberry( limited edition)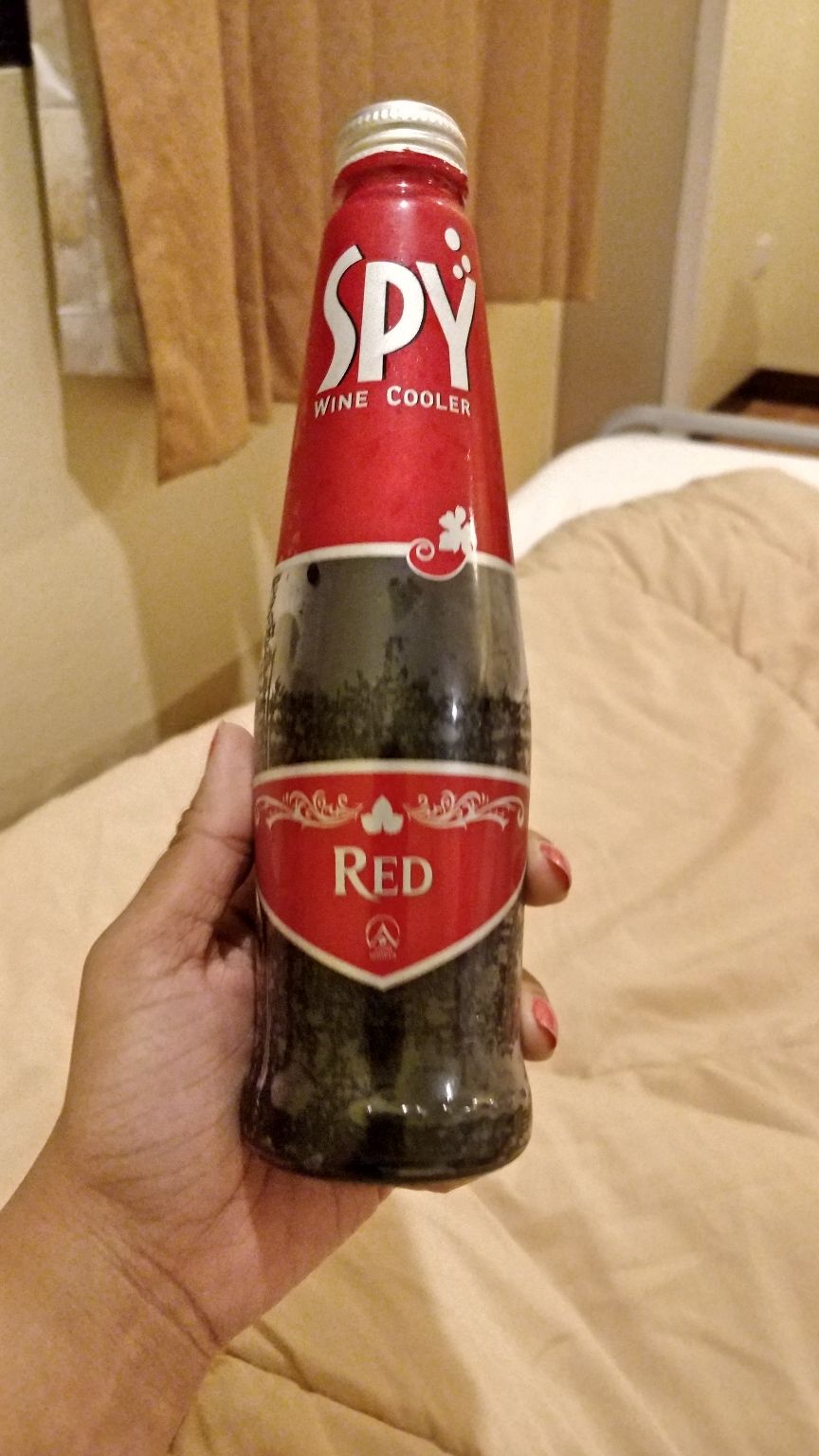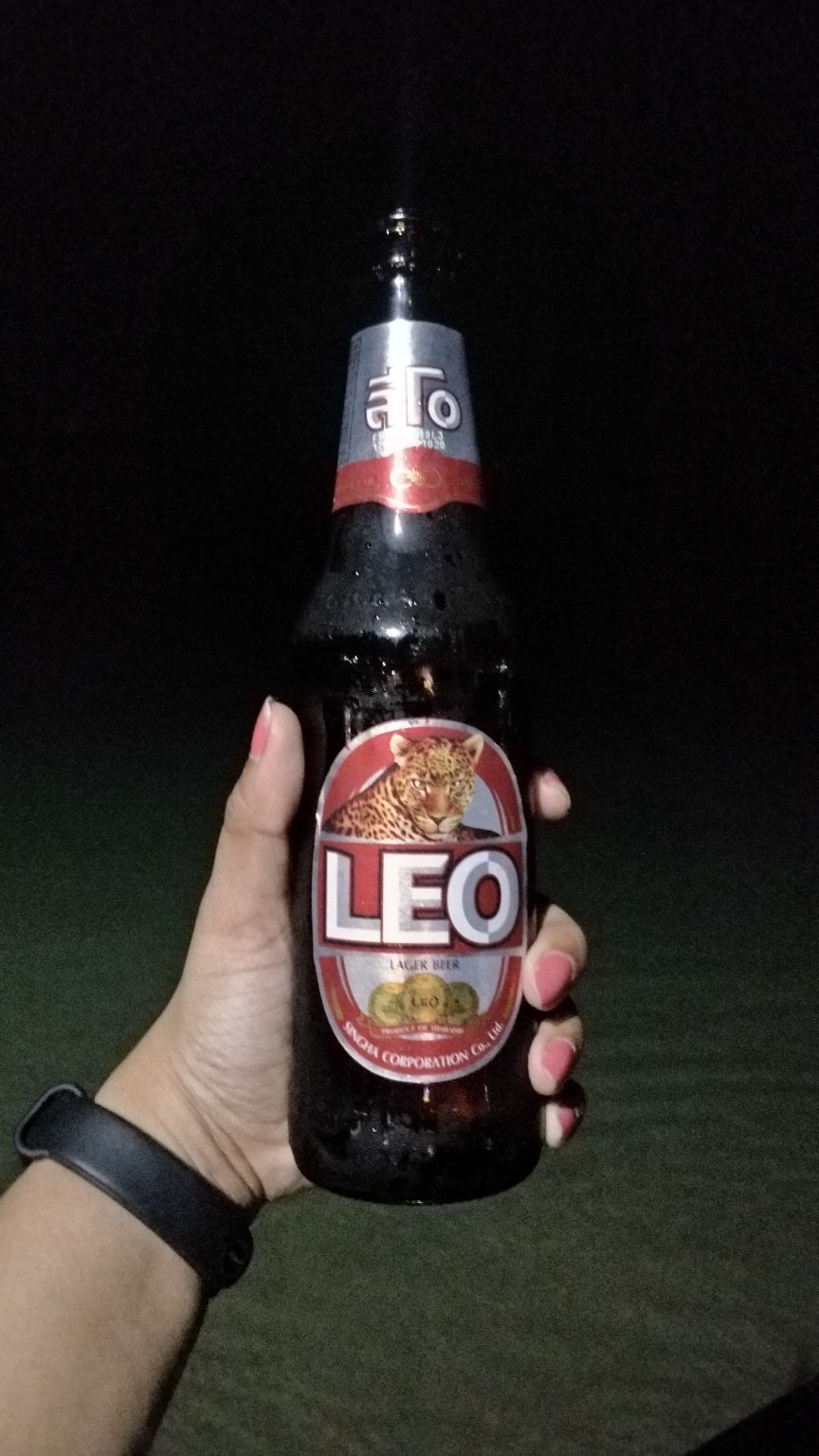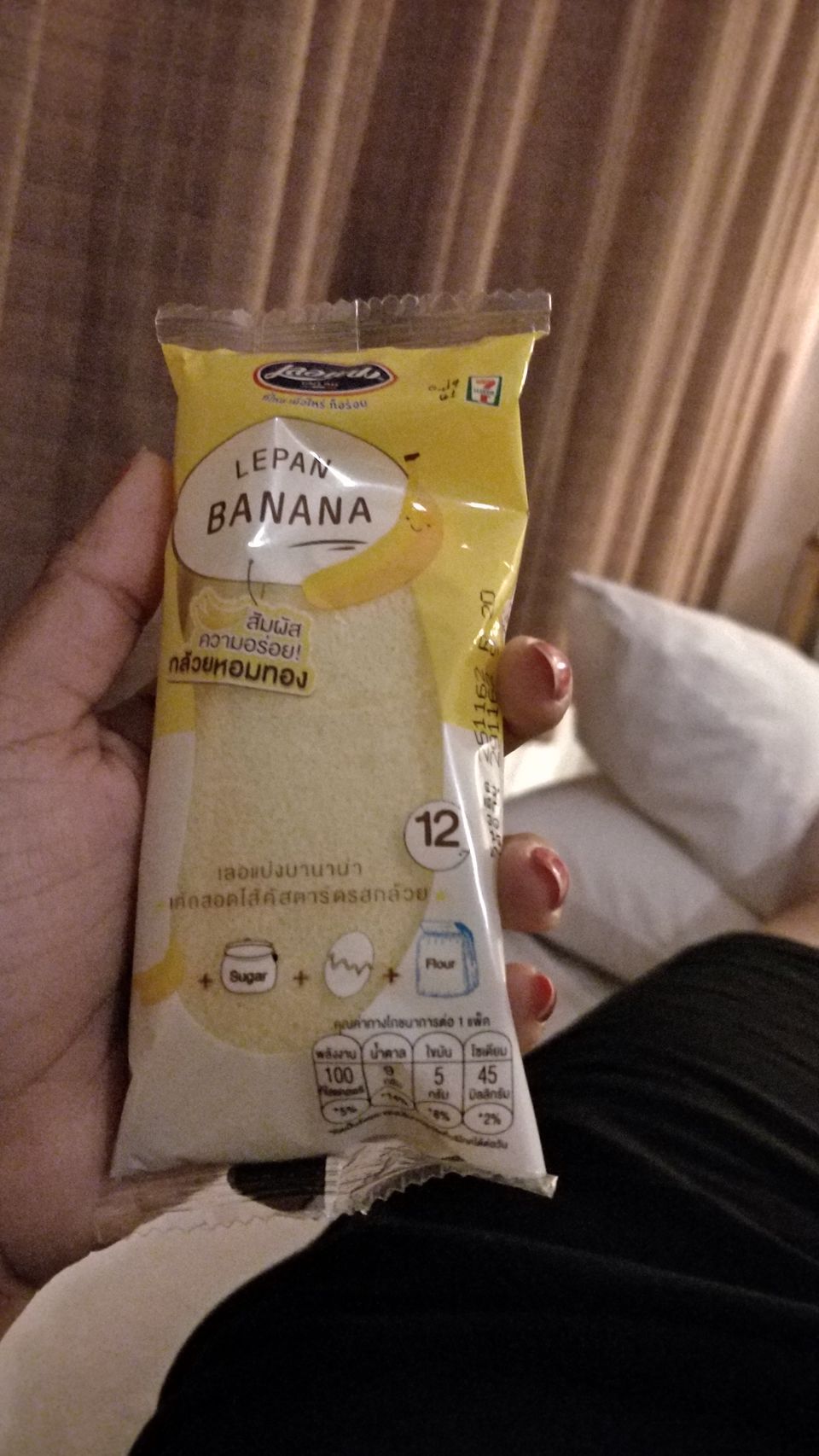 As Soft as a Cloud and As Sweet as Sugar, this banana flavoured cake like dessert is widely available in Japan. Dessert Lovers are in for a treat in 7 eleven as there are a host of soft cakes, Crusty pastries and local Thai desserts
5. Milk Tablets
How many of us have had milk powder directly from the packet as kids ( or even as adults) . Now you can do the same without the mess with these Milk Tablets. These are available in two varients - Original sweetened and Malt. Trust me you cannot eat just one Tablet and will end up finishing the packet in no time.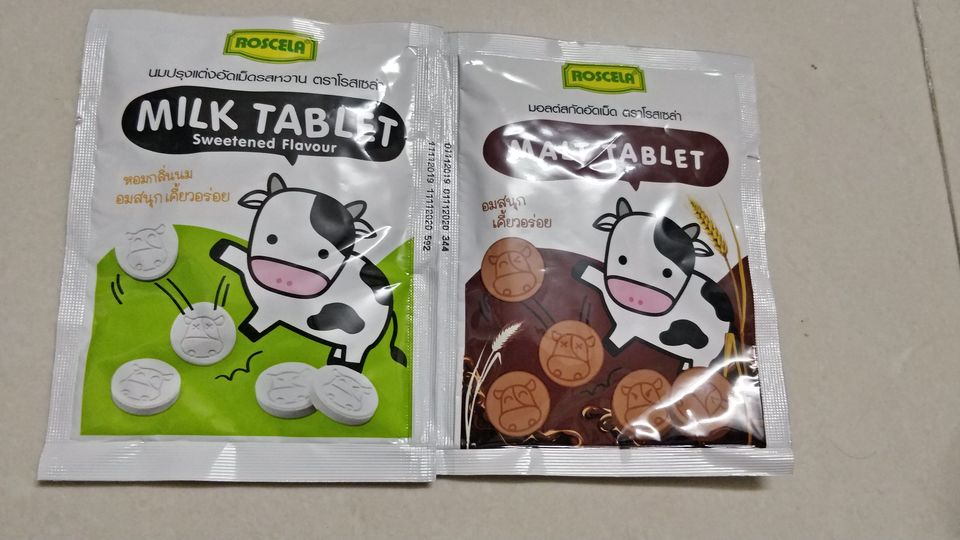 6. Local Aerated Drinks
Are you bored of having the regular Coke and Pepsi? Thailand has their own Cola - est. A mix between Coke and Pepsi , the taste is refreshing in the hot tropical weather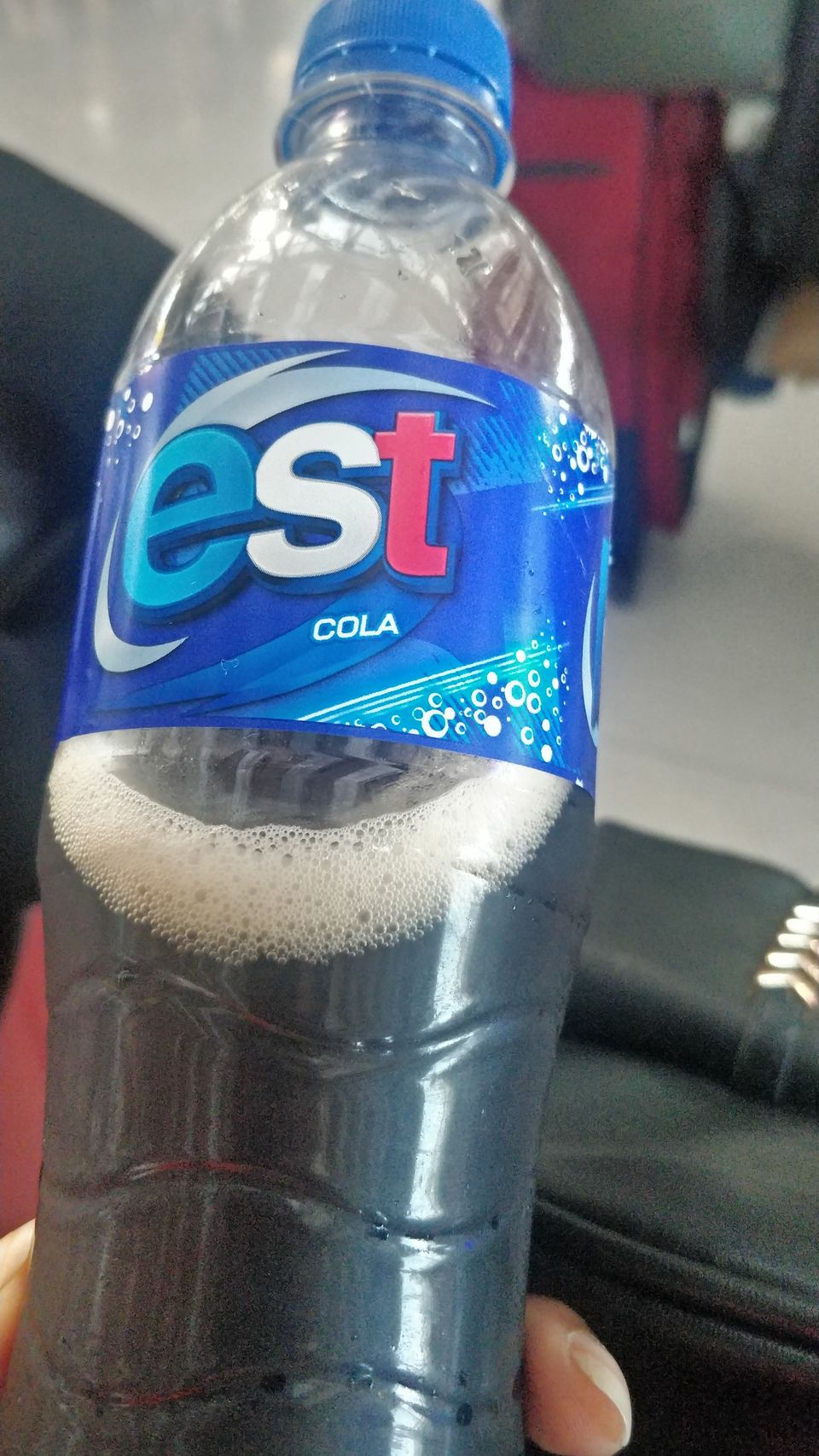 In Thailand, you will find fanta in various flavours like strawberry, grape, lemon. I tried the Strawberry Flavour and felt like I was having a flavoured cough syrup. However if you are feeling adventurous feel free to try these flavours
Some Things to note about 7-11 in Thailand
1. Every 500 mtrs you will find a 7 eleven however each of them operate in a different format and may not have all the options available at each store.
2. Apart from being a convenience store, you can do host of things at 7-11. You can pay your electricity bill, buy tickets to amusement parks, recharge your phone and even get your online order delivered.
3. Most of the stores accept cards however the minimum transaction amount should be 300 Thai Baht
4. You can purchase alcohol between 11:00h to 14:00h and 17:00h to 24:00h
5. There are a lot of ready to eat meals options especially for non vegetarian folks. There are few veg Options too however most of the items contain fish sauce or Oyster Sauce so you need to be very careful